you met them here first, now see them again! those crazy red dogs Jake and Diesel …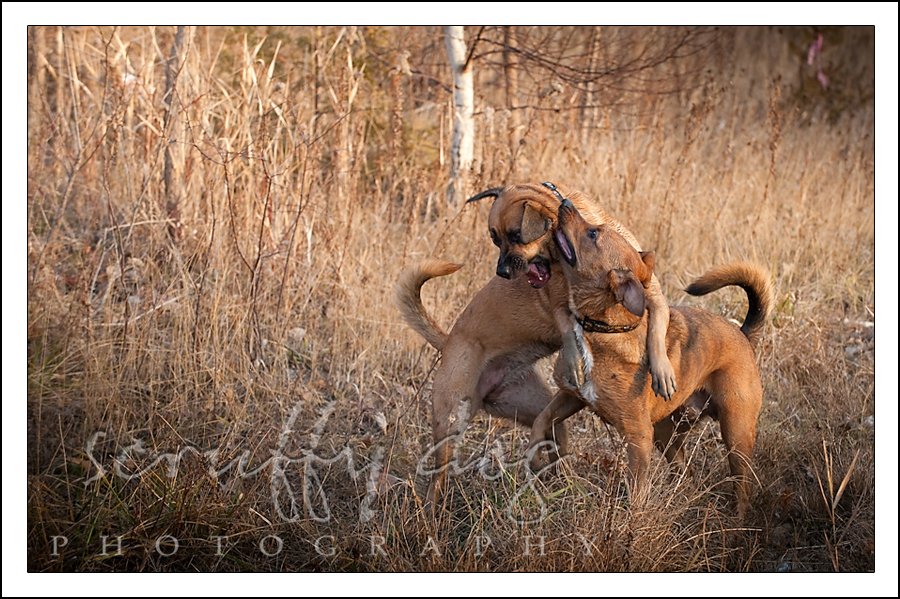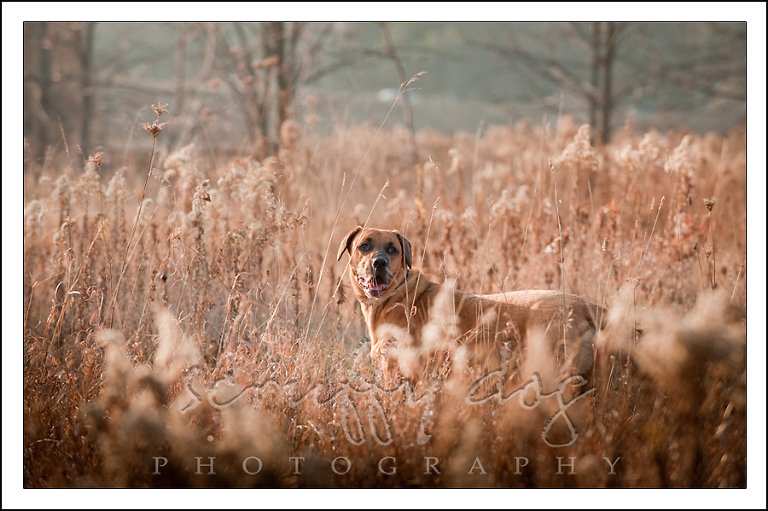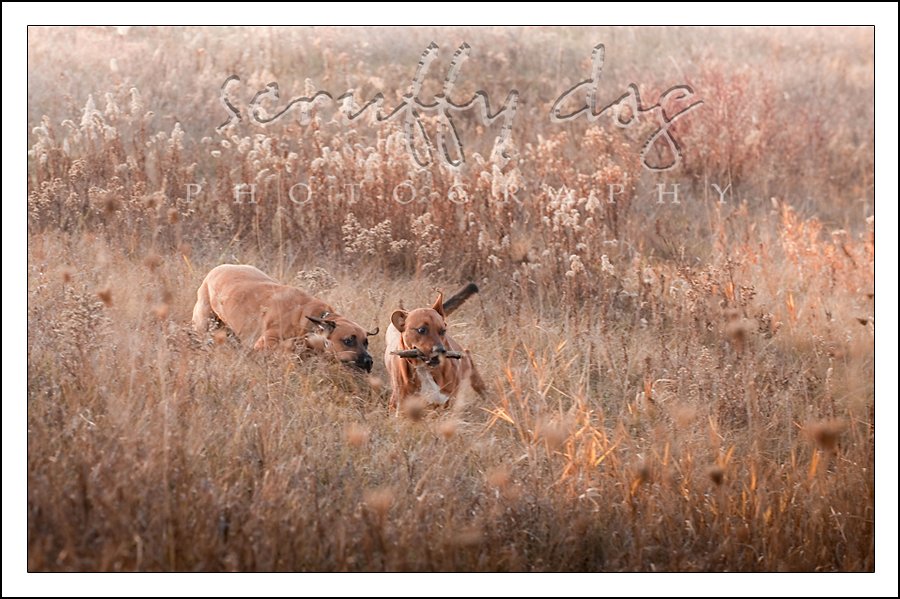 these crazy dogs belong to trainer Diane Holmes of Holmes on Hounds in Toronto.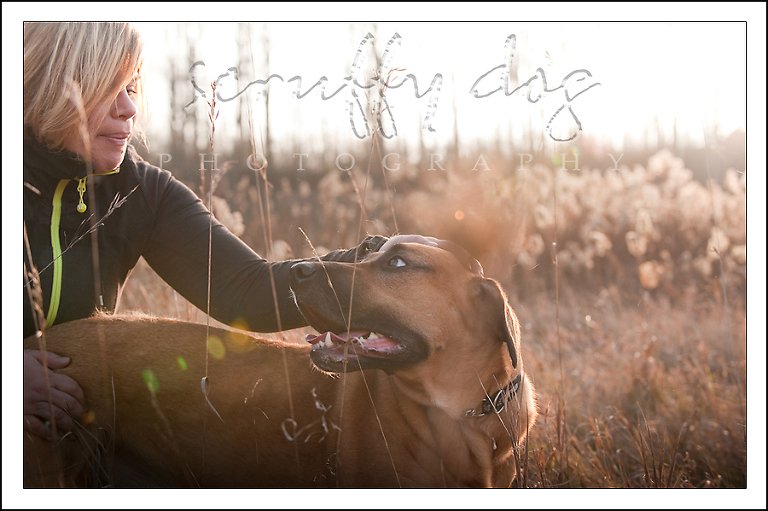 with a full shoot in Toronto a couple of weeks ago, you're probably wondering why you're seeing them again.  well, this was a first for me … the first time that i wasn't completely satisfied with the images shot during a session.  mind you, the finished images from that first shoot turned out better than i'd initially anticipated they would when i first previewed the images after the shoot, and Diane was thrilled with the results from that first shoot … but i knew the true potential of these wild and gorgeous dogs.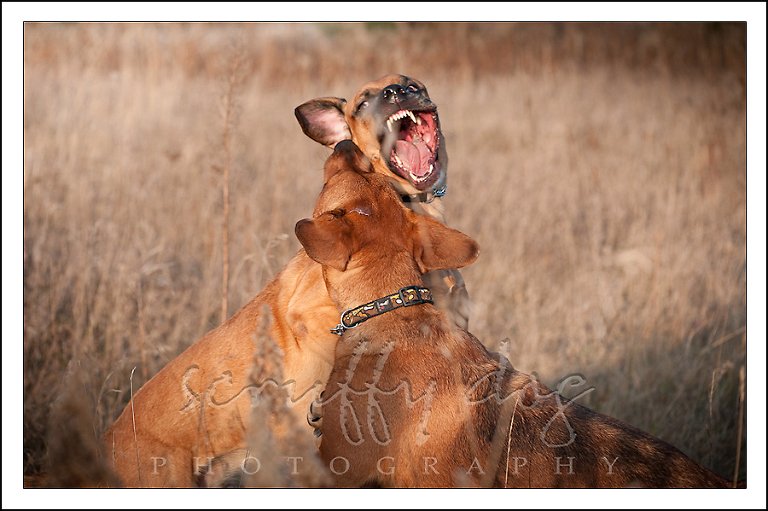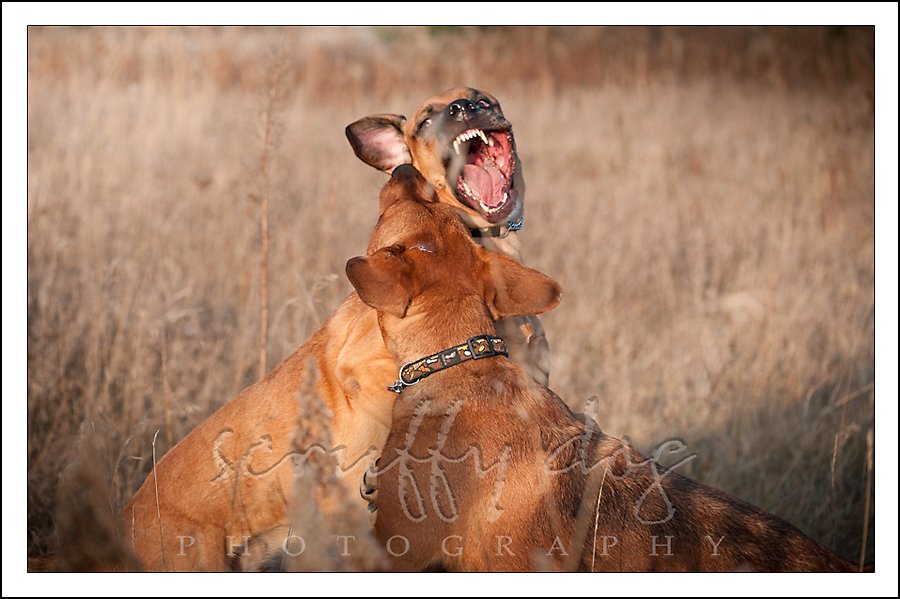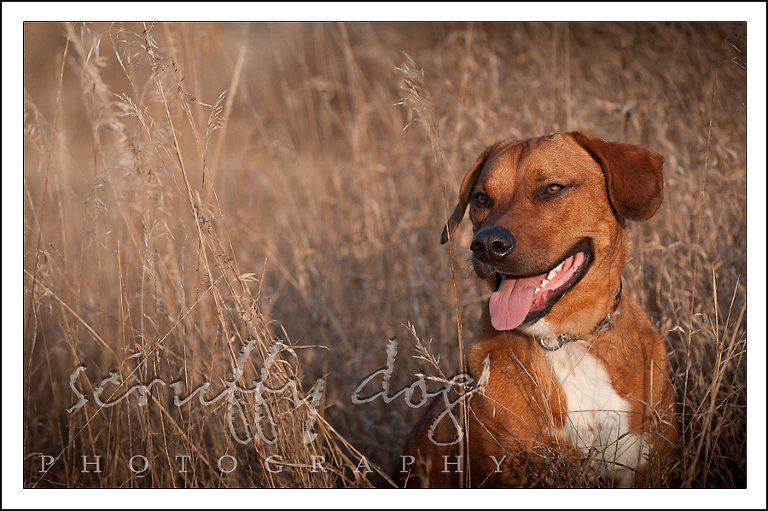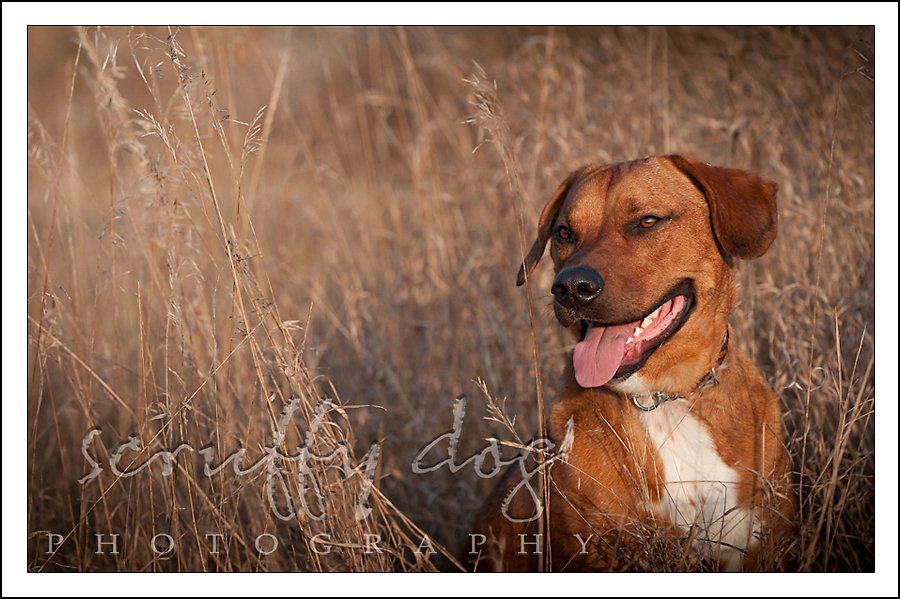 when shooting in Toronto, the park was crowded because of the last warm weather of the season … kids, dogs, walkers, and gawkers … sometimes the dogs were distracted, other times bystanders were getting into the frame. the light was also extremely harsh, with long sharp shadows cast everywhere by the leafless trees.  so … i invited Diane to my neck of the woods for a second session because i happen to think 'my turf' is pretty fantastic.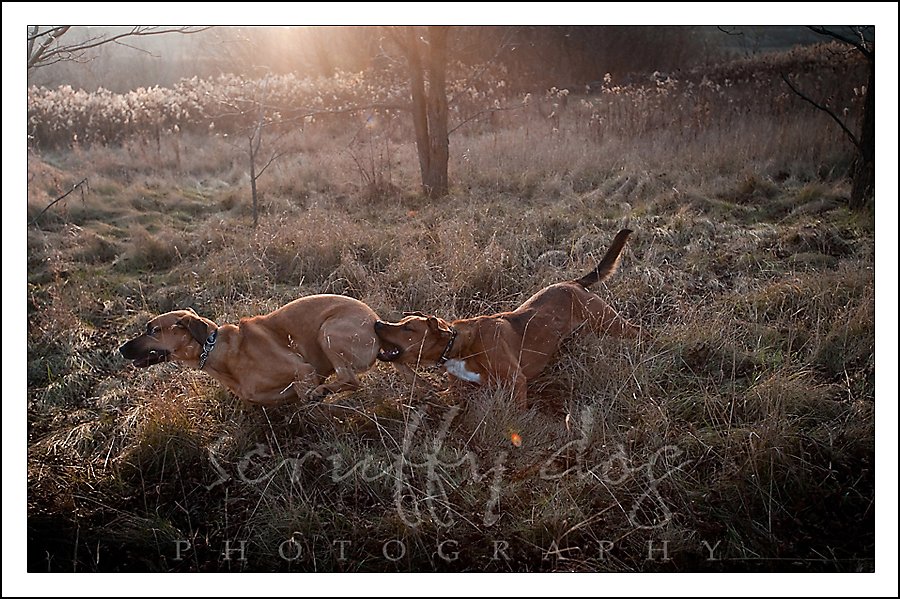 … especially for red dogs.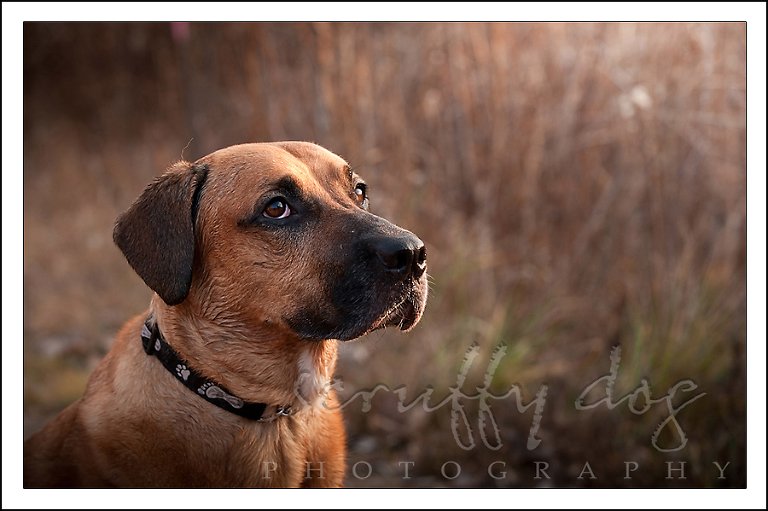 of course, the downfall of doing this second shoot is that now Diane has a HUGE number of images she has to sort through and choose from!  i know i didn't make it easy for her.
the red dogs thoroughly enjoyed their outing in spite of a long hike in the morning before the shoot!  lots of rough-housing …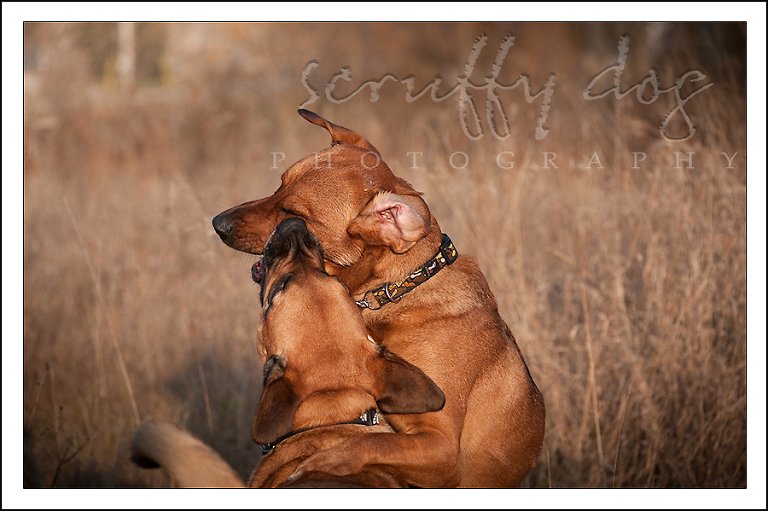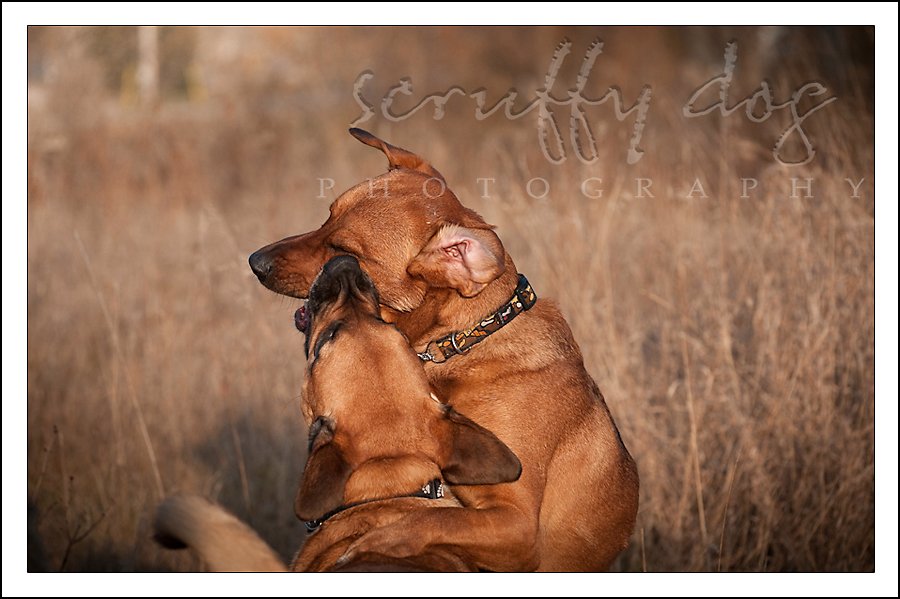 and rolling …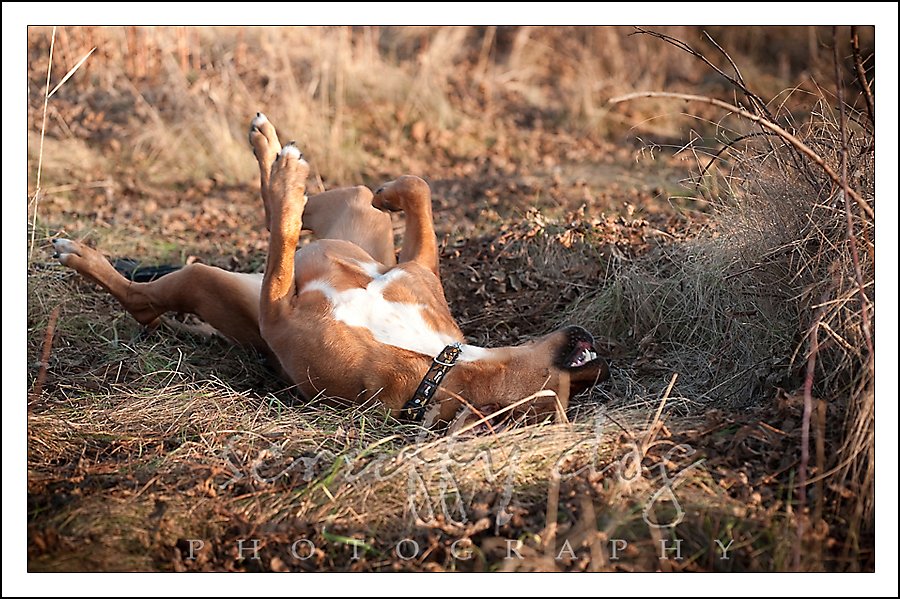 and team-sniffing.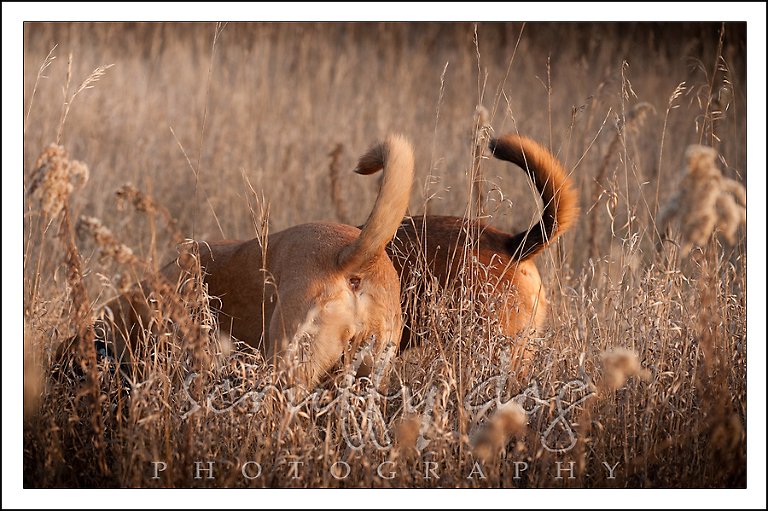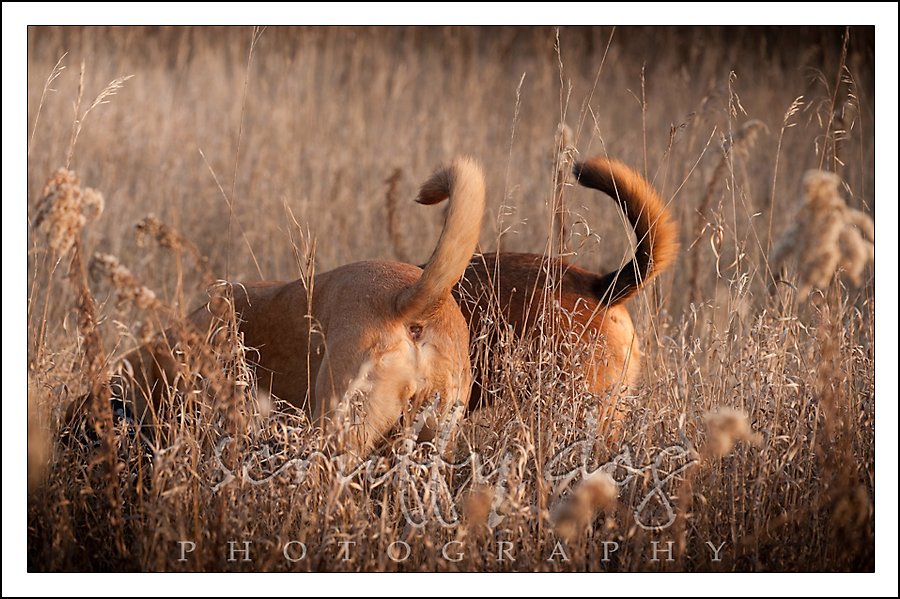 and when that Diesel girl gets her crazy on, she sure can rip!
thanks, Diane, and thanks Jake and Diesel for an absolutely fabulous second shoot!