so this is Olive …
and what you should know about Olive is that she's not a Newfoundlander.
even though she does like water.
so here's the story.  Olive here is my first client for whom a session was purchased before she was even born.  but back then, Kristin and Dan were convinced they were destined for a little black newfoundlander fur ball … however, with springer spaniels already in the family, the hunting-dog fever had already begun to fester and, "Olive" became a sprocker.
oh, and what's a "sprocker"?  why, a springer/cocker, of course! … a pointing, running, swimming, fetching fool.
as per the usual scruffy dog shoots, i strive for a huge variety of settings, light, colour, and texture … so we set off to the conservation area where i never saw such green in my life.  as an exclusively pet-photographer and shooting mostly dogs, i must admit, i get a little sick of green.  any opportunity to shoot anything besides grass is always a thrill for me, but this grass was a green i seriously can't describe other to say it was the freshest green i'd ever seen and it matched Olive's collar stunningly.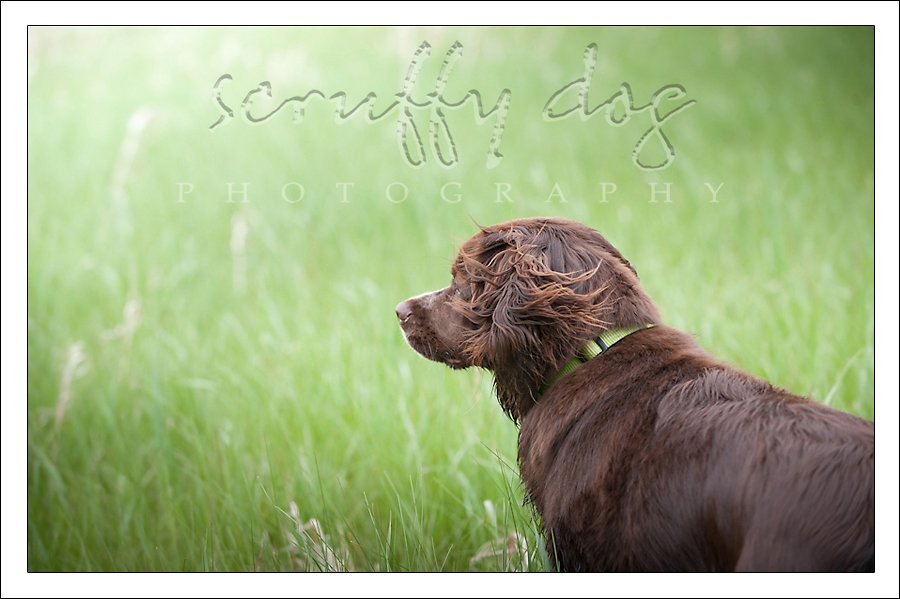 but again, variety for me is the key, so on we marched, throughout the conservation area looking for more interesting textures and colours …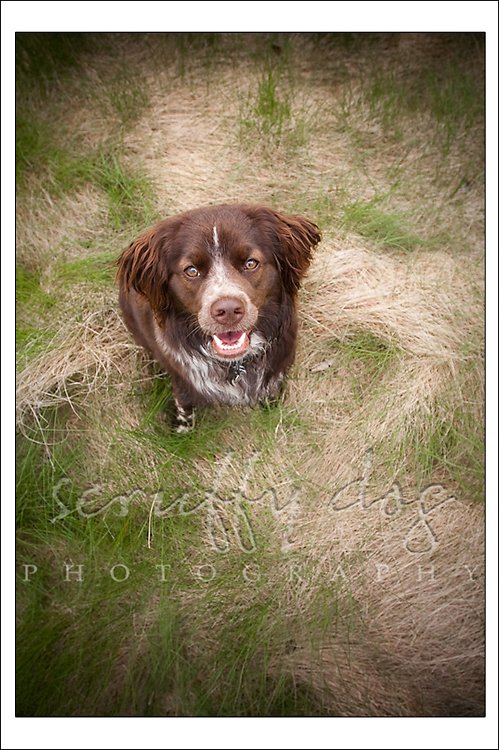 and – most of all – fun for olive to get into …
and i should mention that this 8-month-old girl NEVER stopped.  where some of these photos might look like she's standing still, look more closely … see the tags?  she is a constant, whirling dirvish.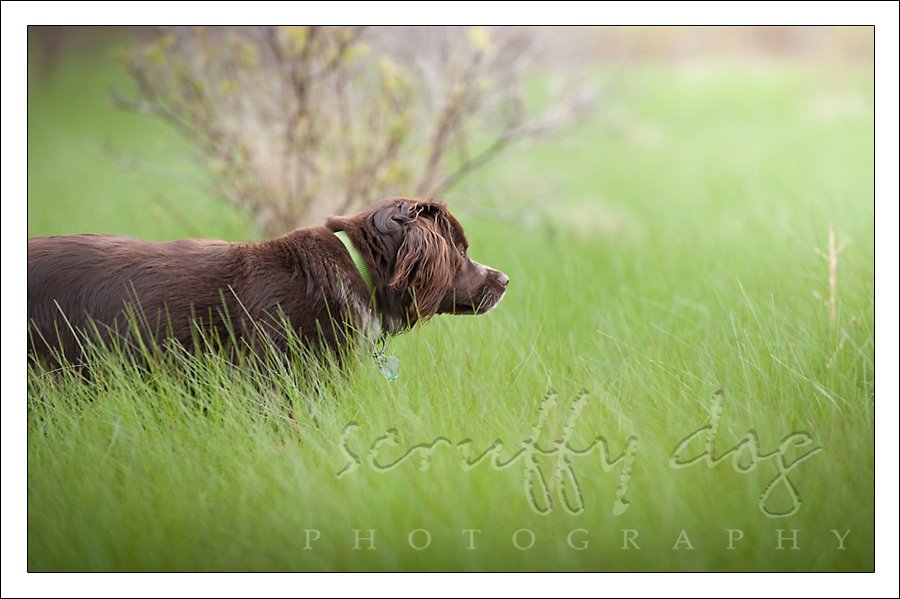 moving, moving, moving …
even here … not truly still …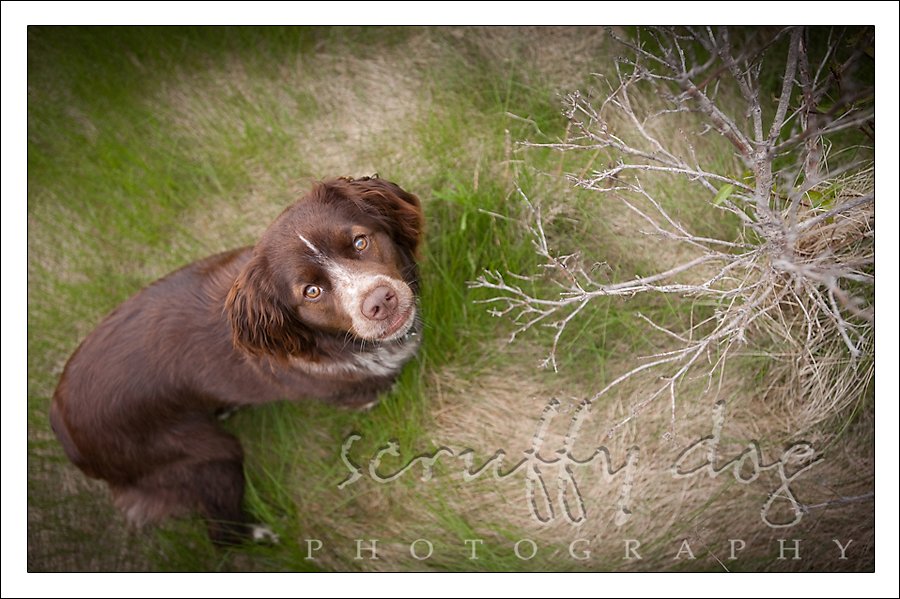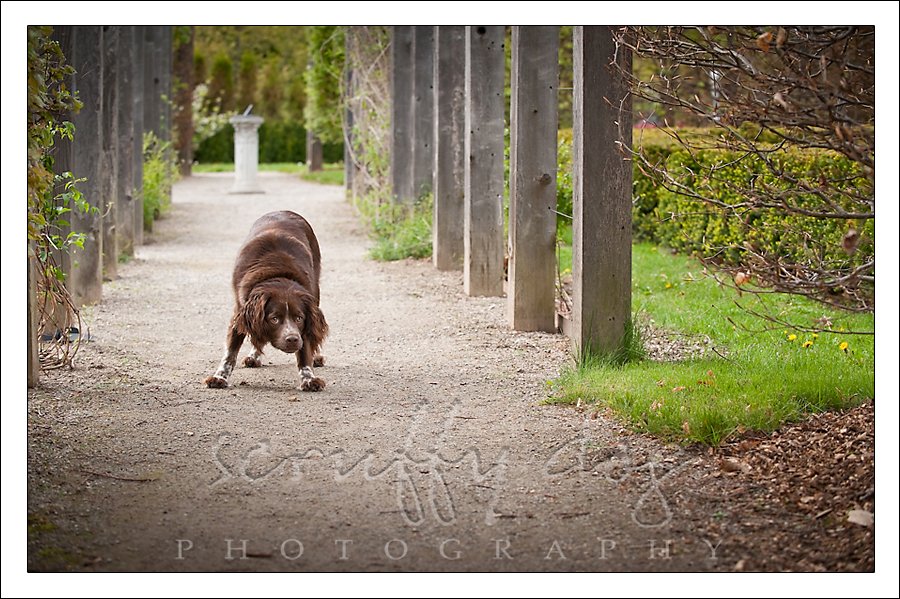 and moving …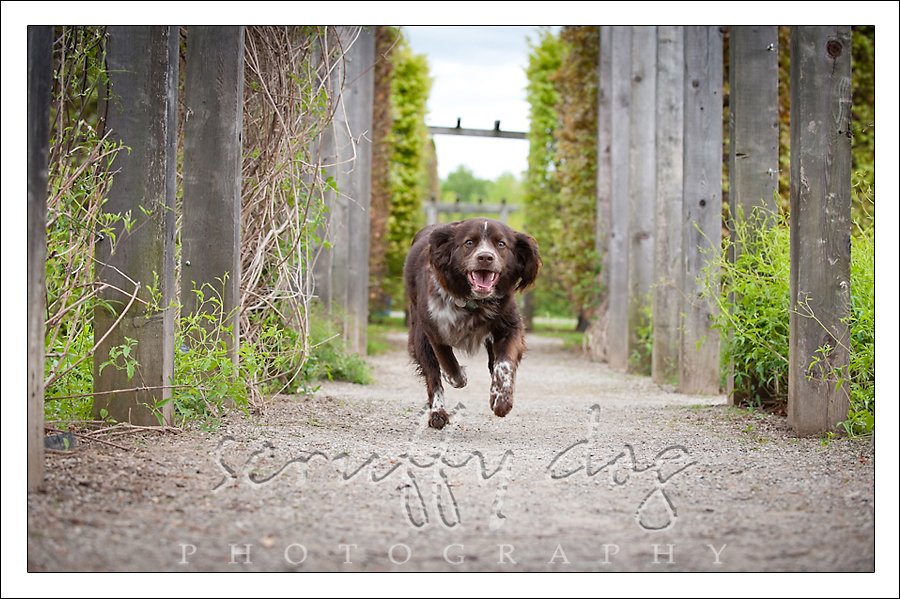 and to get baby Olive to finally sit still, we had to tie her up.  for those who email me privately to ask, yes, i DO remove leashes and long lines from images, but i do so only with images which go to print.
other times, for a still shot of Olive, the promise of my "magic" treats was required.
and on the way home we simply had to stop by the Gryphon's stadium wall for a few shots.  i think she was finally just a wee bit tired.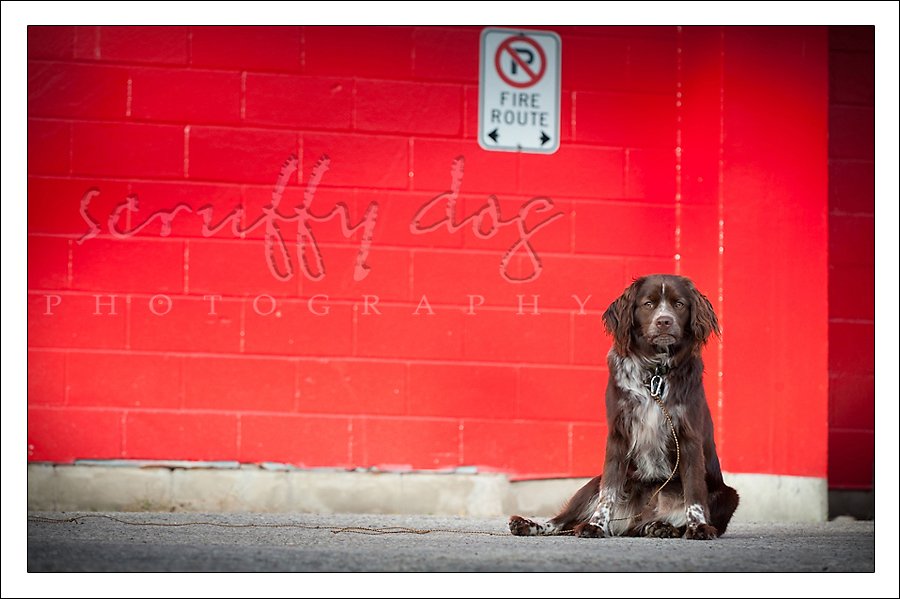 of course, at home, greeted by Olive's housemate, i simply had to catch a few shots of kitty …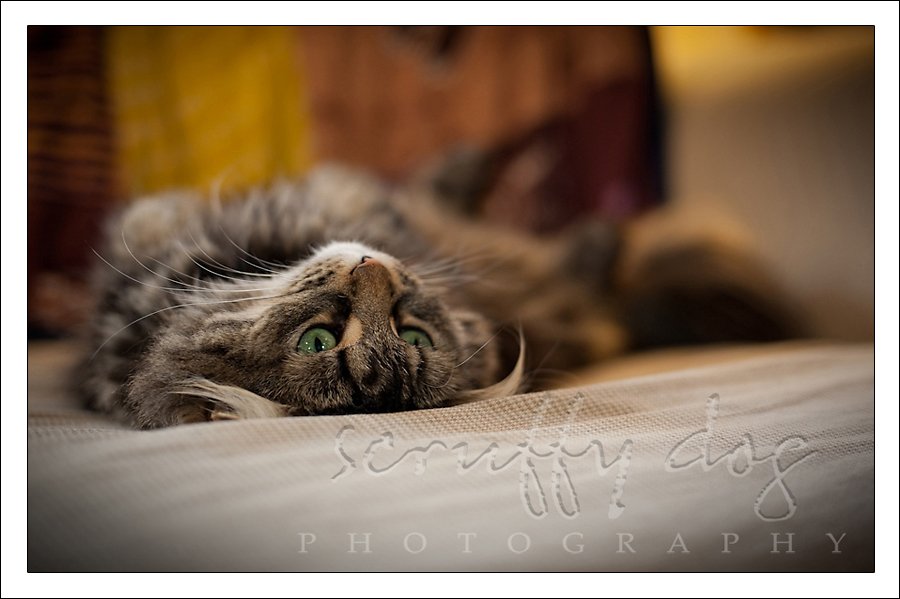 thanks Olive and Kristin and Dan for a very fun shoot and a splendid afternoon.  and thank you so much for your gracious patience as the preparations for Woofstock pushed back the finish-date for your images.  i hope you love Olive's final images as much as i loved working on them, and i look forward to seeing you both again at the studio consult!  give that girl a snorgle for me!
and for those of you who stopped by Woofstock this weekend, you will recognize Olive from our main table-signage …