what better way to get through hump-day than a whole pack of puppies?  and these puppies are so seriously cute they'll utterly busticate even the most advanced of cute meters on the market.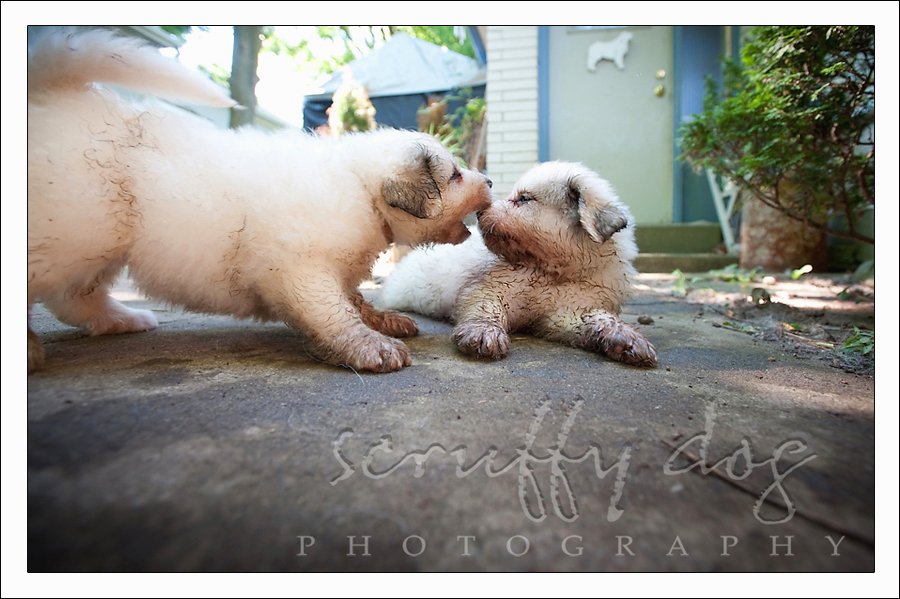 these … er … little nibblets are from a litter of nine from great pyrenees Oriana …
seriously now, how adorable are these guys?
we decided that the best time to book these little terrors was early morning while the yard was in shade versus glaring sun, and also not too hot for the pups yet.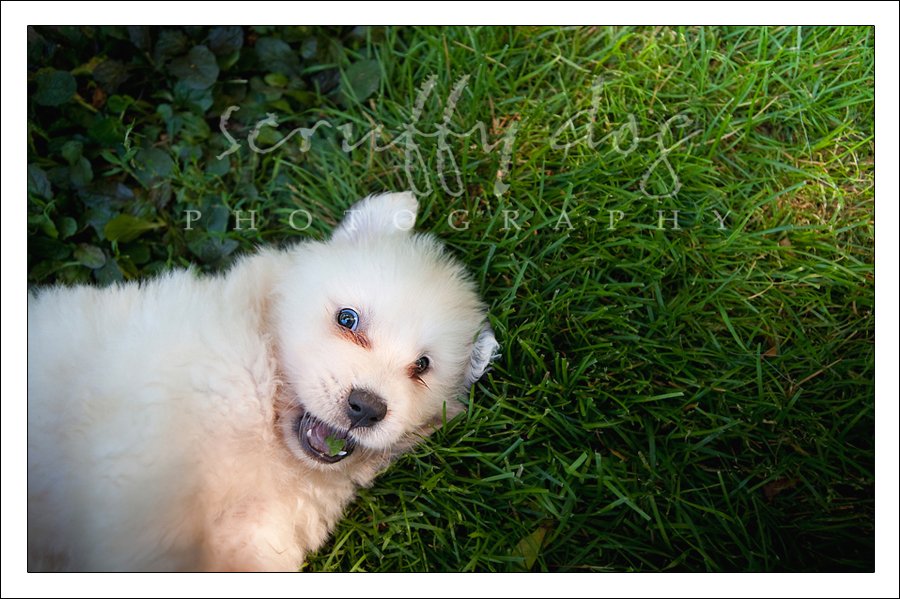 still, we needed a cooling-off period … water all around … which meant very messy puppies.  but even with all the wet and muck, they're still pretty darn cute, aren't they?
just don't ask me their names.  i have no clue!  i don't know how Sue tells them apart, but she does.  i only hope that i managed to get a good array of photos of each puppy!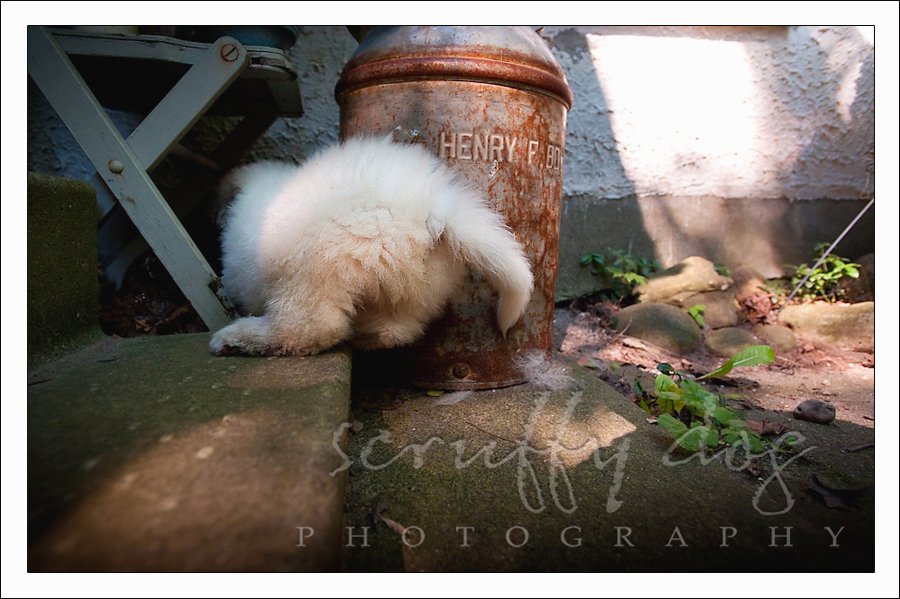 puppies are always fun, but never easy to shoot.  and a whole pack of puppies, well, this was certainly an experience.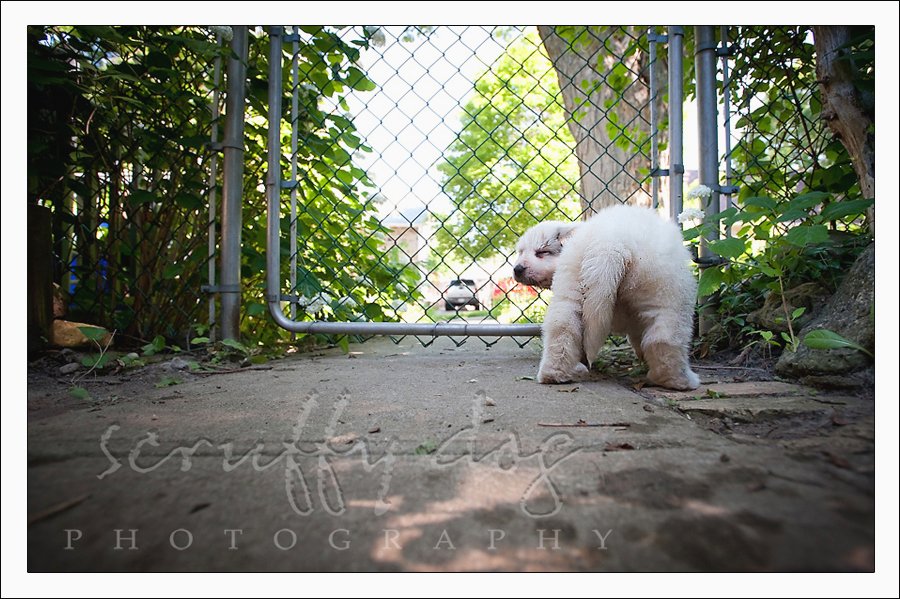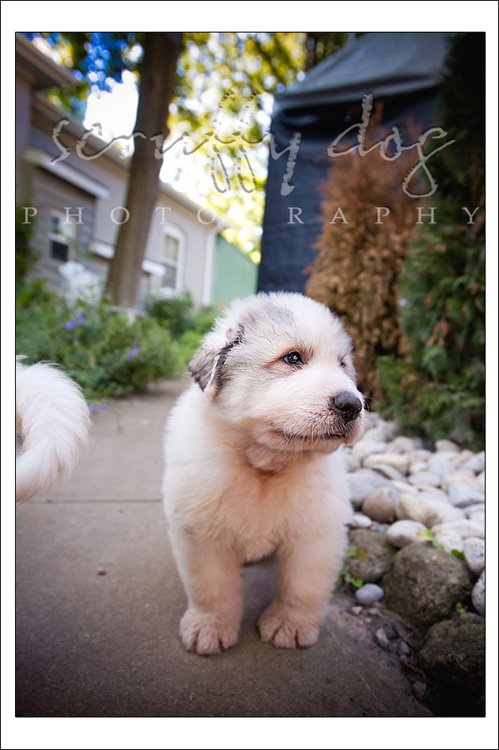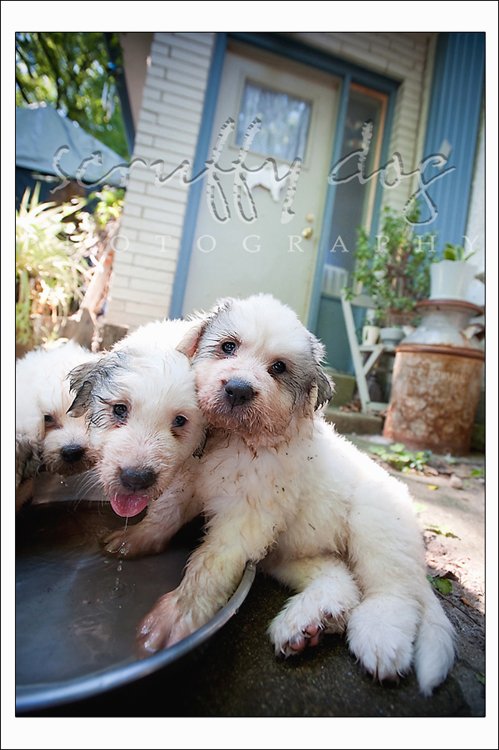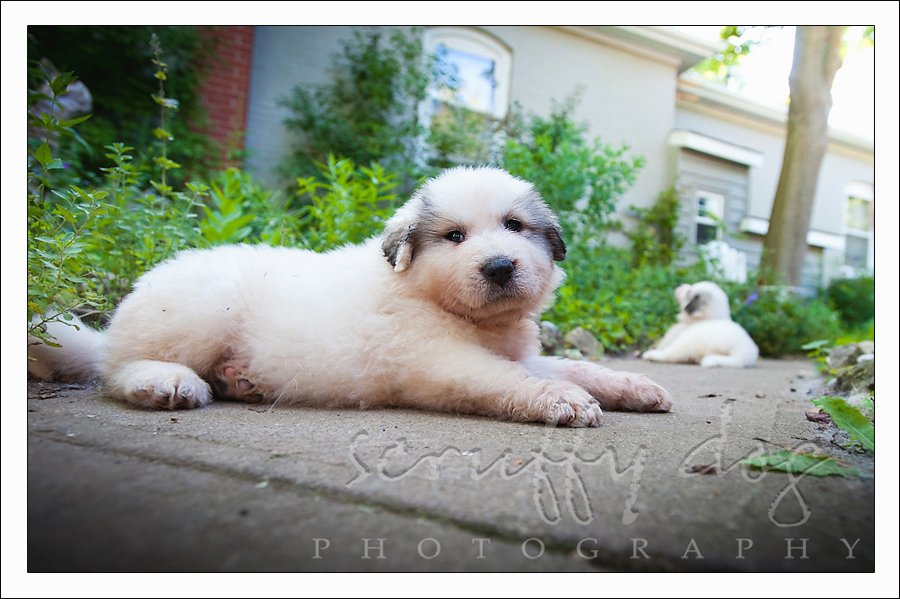 i can't even tell most of them apart, but i do know that this flower-sniffing guy here is Big Boy, and he's staying with Sue and her other Pyrs.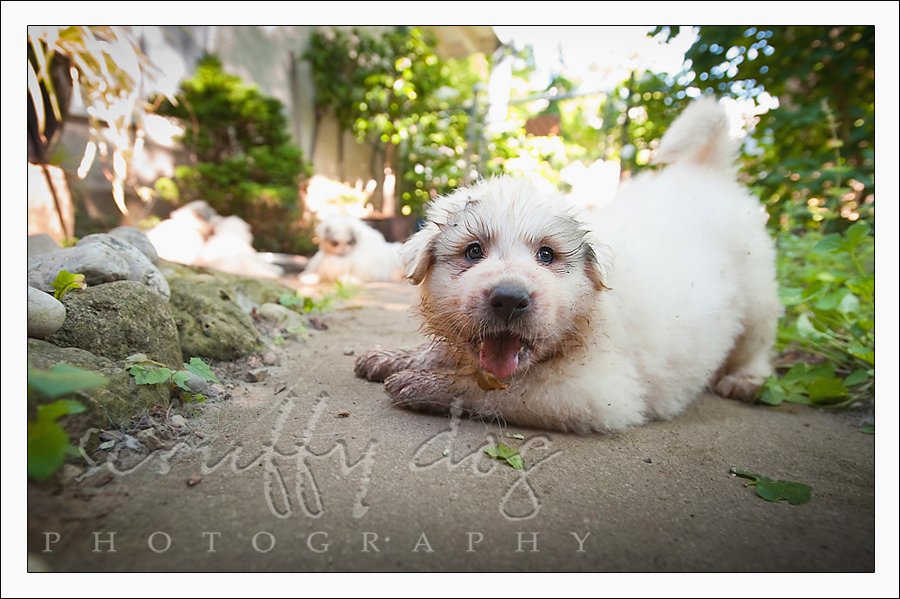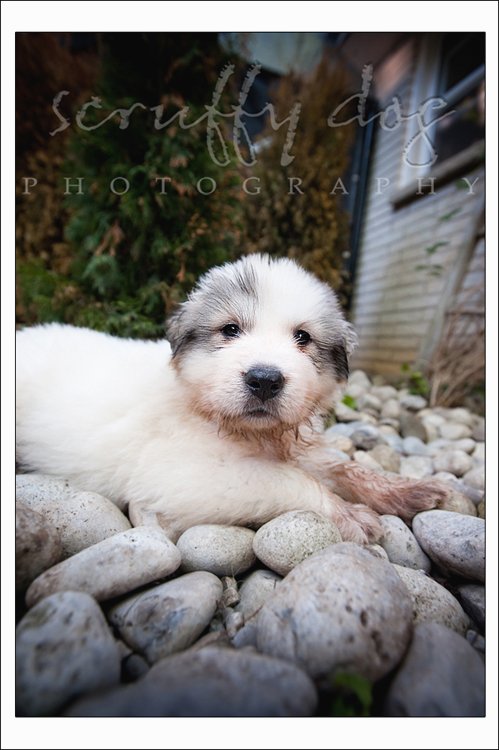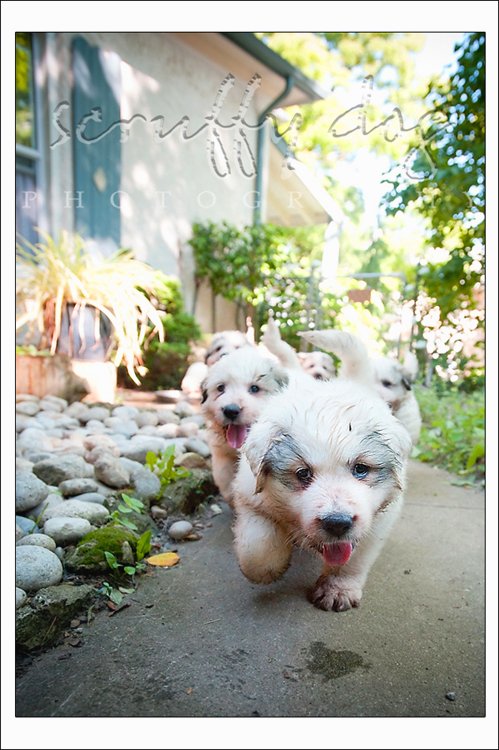 i'll post Sue's adult Pyrs in a later blog entry.  just wanted to brighten everyone's mid-week with a good dose of cute.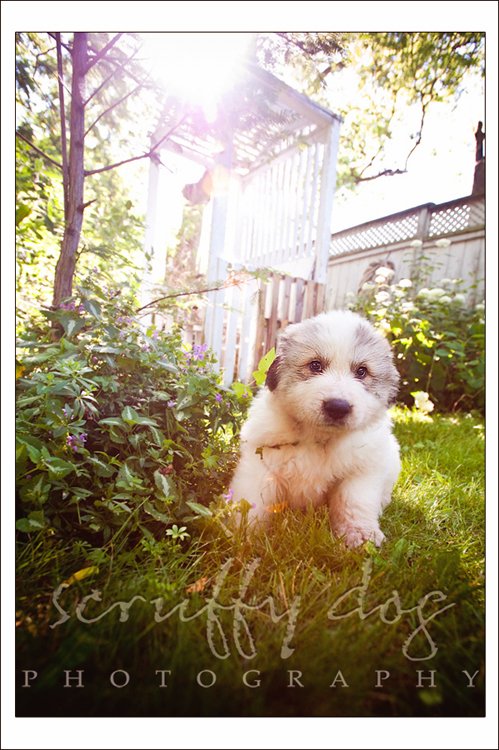 i hope you enjoy all the images, Sue.  i know i haven't made your selection process easy with such a huge client gallery … blame Oriana for having such a huge litter of cuties.