meet Oakley …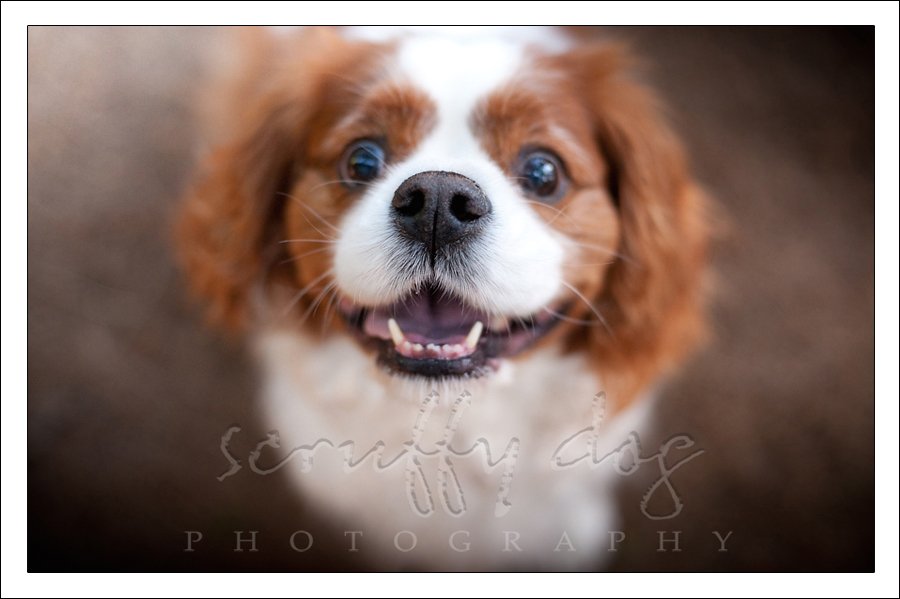 he's a lazy, King Charles Cavalier spaniel … or so i was told.  i was also told that he wouldn't run, and often needed to be prodded just to keep up on walks.  and sure, there were many times during our 3+ hour shoot when the O-man refused to do anything but lie down.  still, at scruffy dog, we have ways to motivate …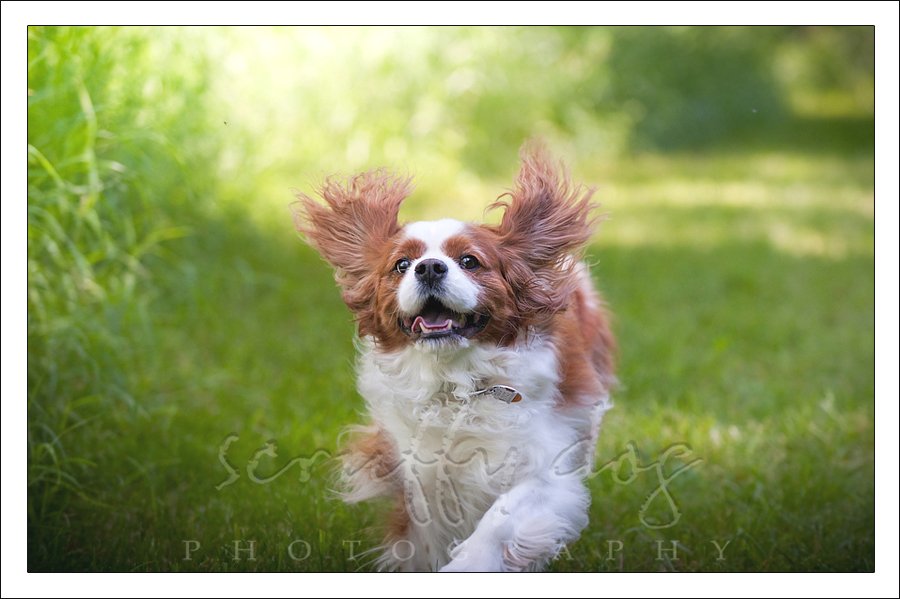 with family here in the K-W area, Oakley's mom and dad decided to come here for their shoot, so i took them to one of my favorite shooting spots where we could take advantage of a variety of scenery.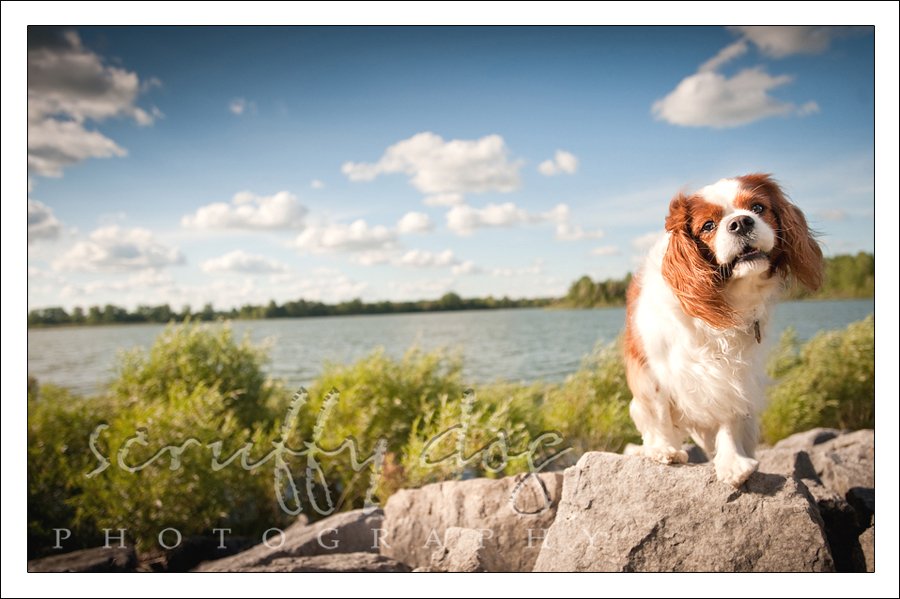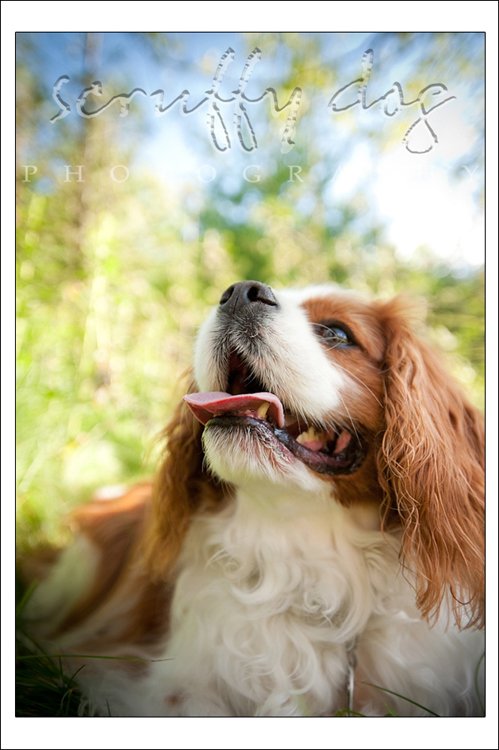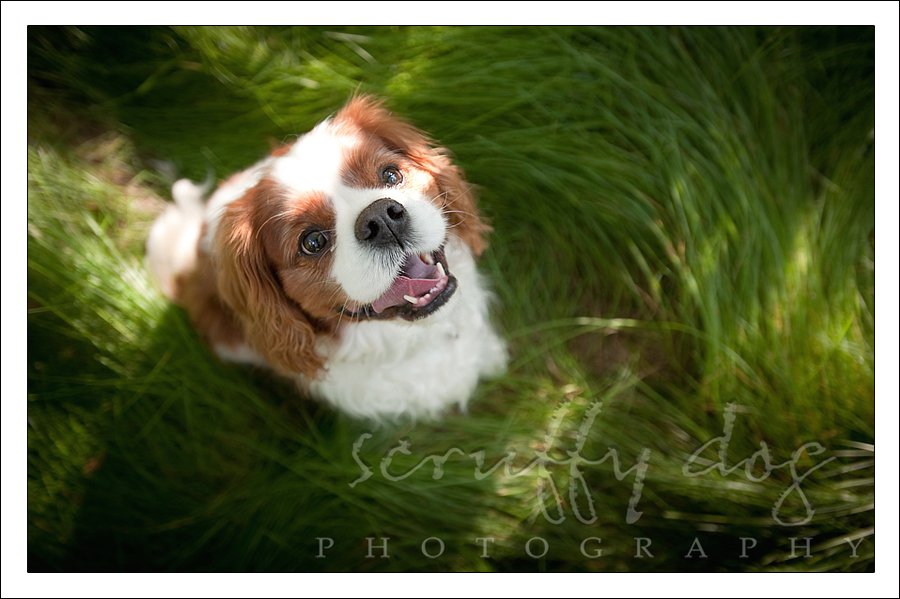 the story behind Oakley is that he almost caused a divorce.  Cheryl wanted a dog, but Mike didn't … one of those it's-me-or-the-dog scenarios.  but guess whose dog Oakley ended up being?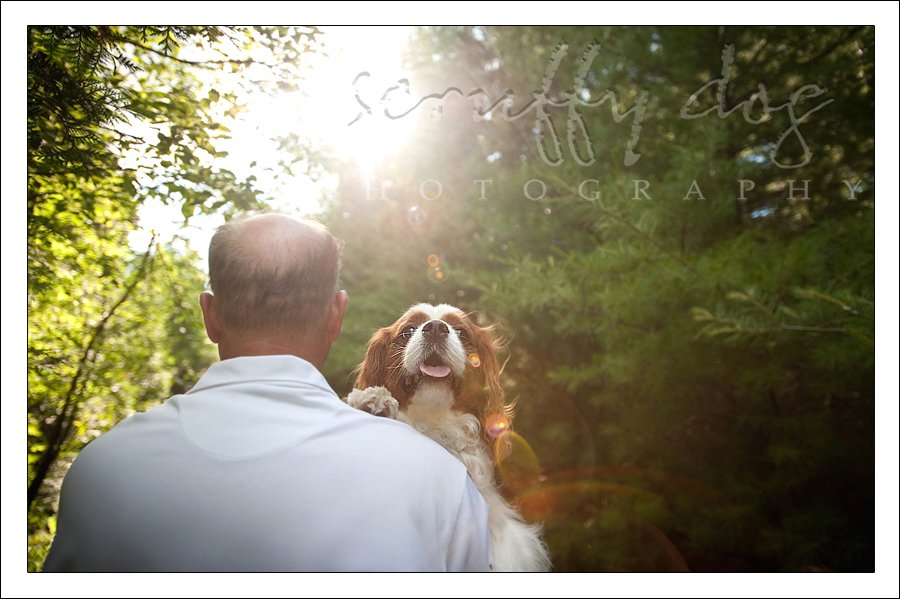 we had a great afternoon … in the woods …
… by the water …
… and more running, in spite of the mosquitoes which you can actually see in the photo below, flying out of speedy Oakely's way.
Oakley was a great subject …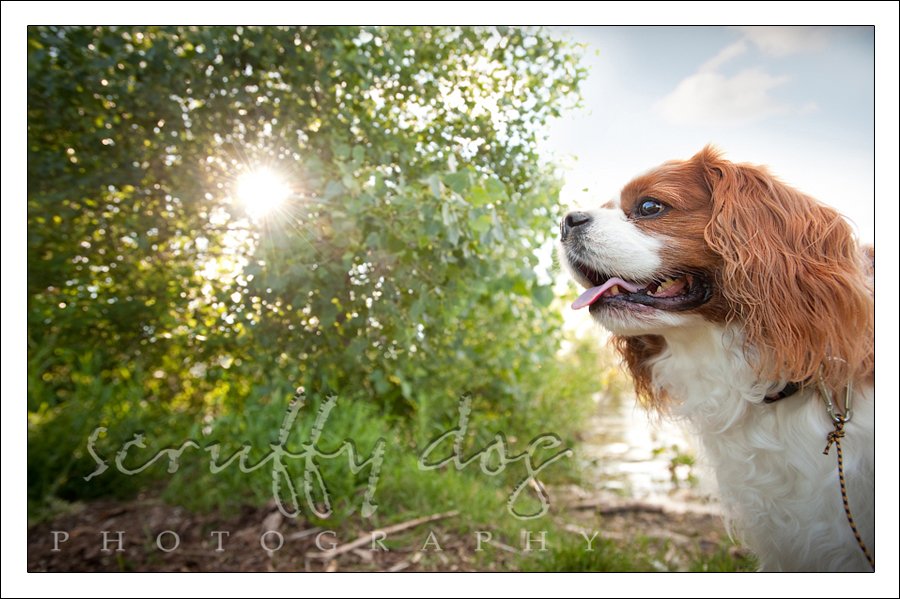 … even though he lay down on the job a lot.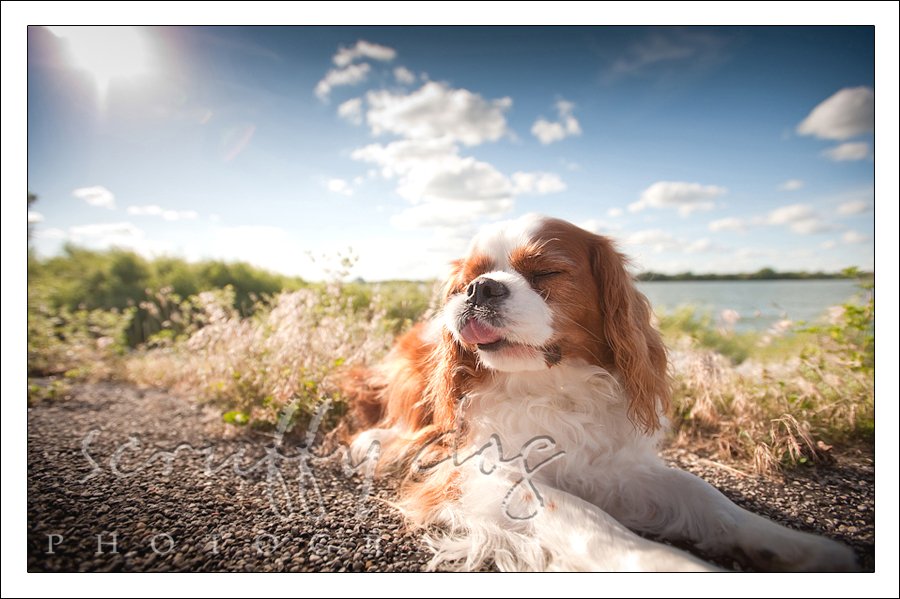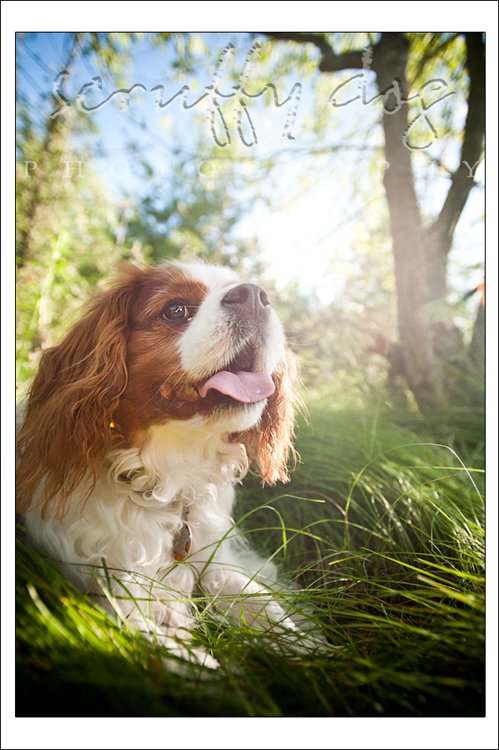 and i was so pleased to discover that my favorite purple flowers are now in full bloom, and should be for the rest of the summer.  they're my absolute favorite as a backdrop so you'll likely be seeing quite a lot of them over the summer in the blog.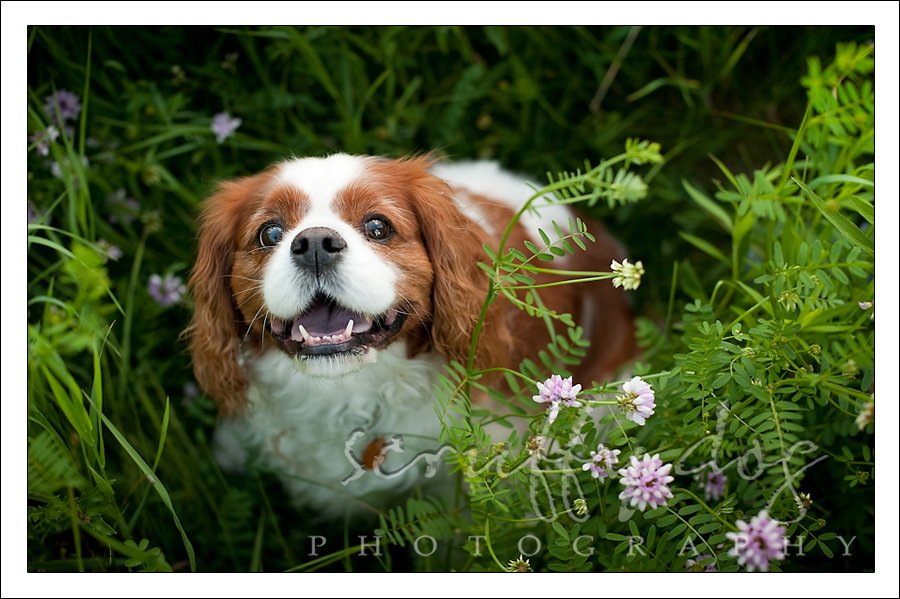 we shot into the early evening when the light is the most spectacular … although Oakley would never have noticed in between his cat naps.
thanks, Chery and Mike and family, and thanks Oakley, for a fun afternoon.  i hope you enjoy your gallery of images, and i look forward to seeing you at your studio consult.