i'm headed up north very shortly … backing up yesterday afternoon's shoot so maybe i'll pack up one of the camera's to take along in case we take the dogs for a run … and as i'm going through Stella and Riley's shoot just now i was cracking up.  and being as it's a monday, i figured i shouldn't be the only one getting a good laugh.
so … follow along here.  as you'll see from the numbers of the photos (hover your cursor over the images) this is the actual sequence of the photos.  and — as is often the case while i'm shooting — i don't have time to review all the photos as they're taken, so a lot of them are a surprise.  well, the last one in this sequence certainly was.  i had no idea it was on the card until i downloaded it.
but … follow along as i did … here's Riley … one of the first shots when we arrived at the quarry, peacefully surveying … (note: not a lot of post work on these)
and he's on the move … (not a quality image; only posting for the experience)
the grass is long, so i turn my camera onto Stella … lock focus, compose.   she's so peaceful and calm …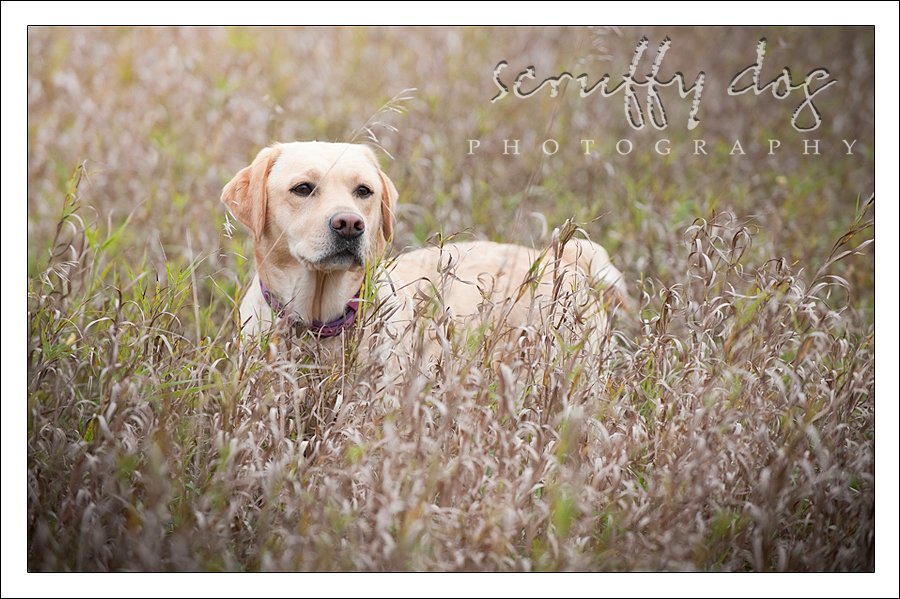 … serene.  let's take a couple of frames, just in case she blinks …
hmm … i wonder where Riley went … oh, there he is!  RAWWRRR!!!
have a great monday, everyone.  🙂