for merrick — our newest scruffy, rescued from a puppy-mill situation, used as a breeding dog for the first six years of his miserable life — the sentiment "adopt, don't shop" means many things … from a good home at last and a new lease on life, tons of love and good food, to a warm bed (well, our bed to be exact) and owning absolutely every corner of our hearts.
but this little guy definitely pays it forward, applying the adopt-don't-shop maxim himself by adopting most of his predecessor morley's toys.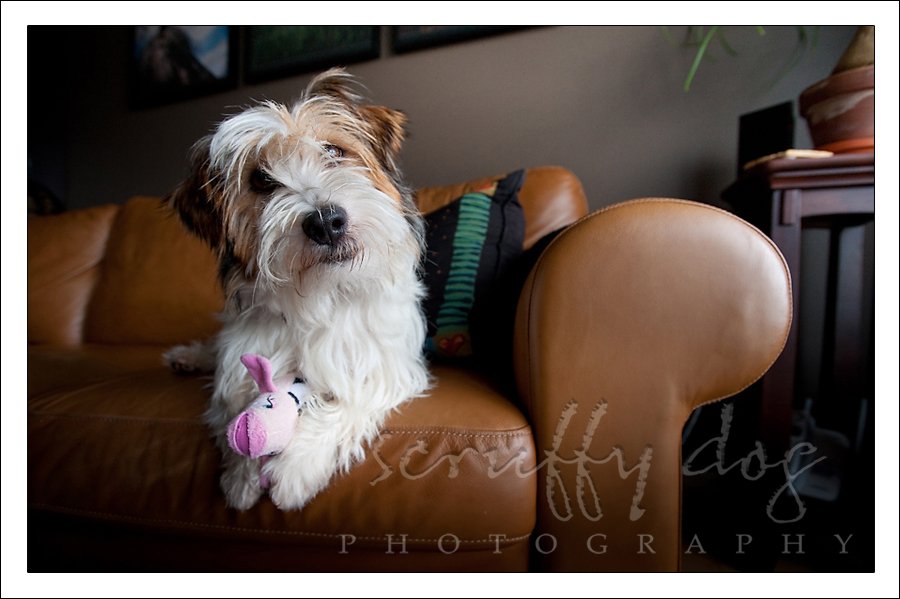 no need to go out and buy a slew of new toys when there are so many great ones close at hand to enjoy and give love to.  you'll notice that ms. fishlips was well loved by morley, took a beating, saw some minor surgery, and is now thriving with great doses of merrick-love …
but with merrick, there's a very fine line between love and pure chaos …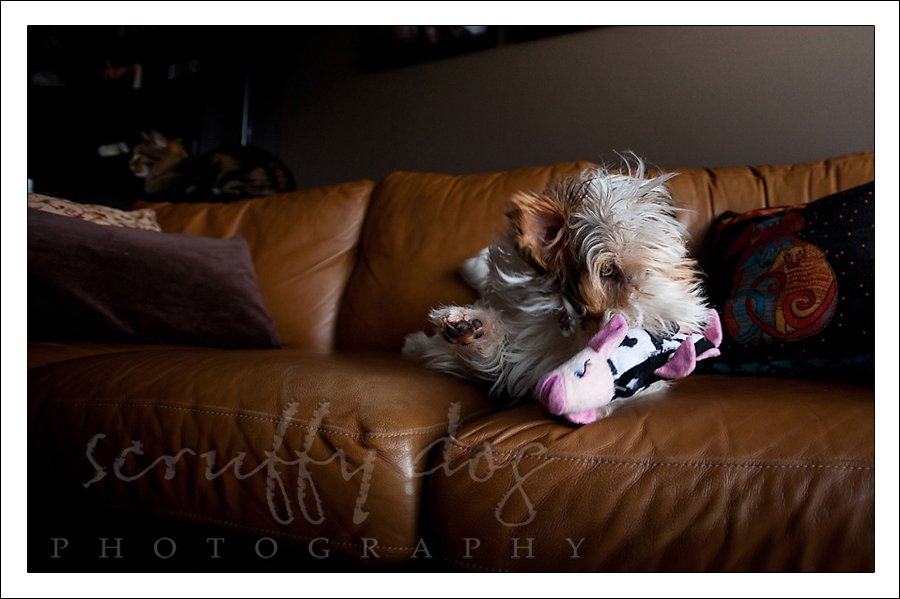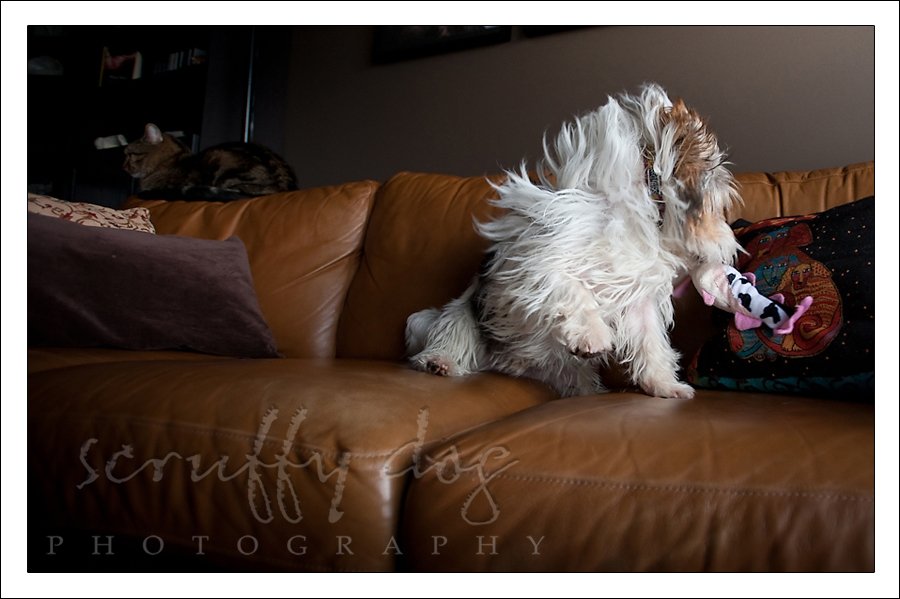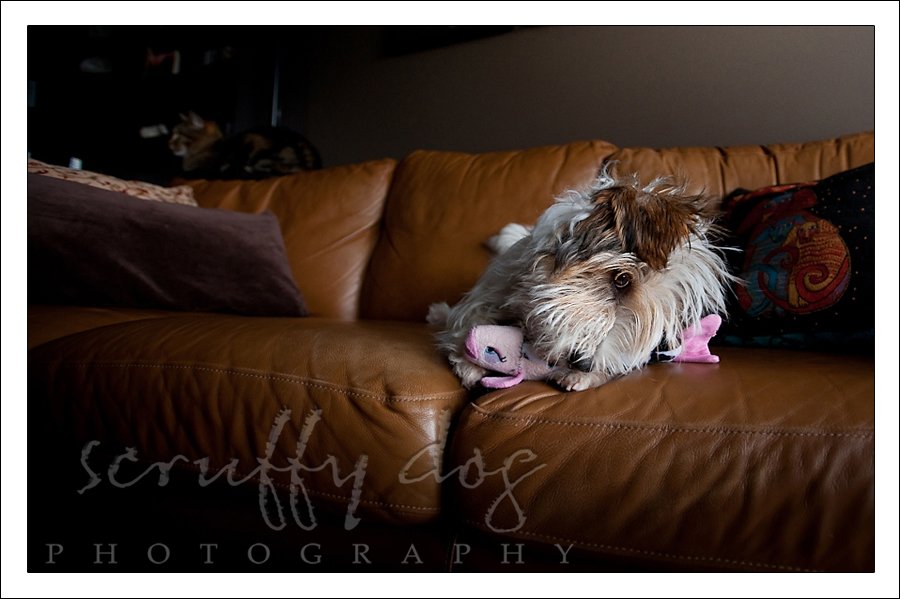 so merrick says, adopt, don't shop! … because there's nothing better than a pre-owned, pre-tested, pre-slobbered-on, pre-squeaked, pre-tattered and pre-loved toy.