so why choose scruffy dog photography?
As one of the industry's leaders, scruffy dog offers a one-of-a-kind, customized experience backed by nearly a decade of experience photographing nothing but 4-leggers professionally for clients across Ontario and internationally.   Clients choose scruffy dog because they are after a unique experience … because they desire genuine artwork that not only stands out but features their best friend … and because they want to invest with confidence.
so, only 4-leggers?
Yes!  … Illona– the creator and owner of scruffy dog — has only ever photographed 4-legged models (and a few special three-legged ones, of course!) — dogs, cats, horses — and has never had any aspirations to photograph anything else.
scruffy dog photographs 4-leggers … not brides, not family picnics, not children … although we're happy to photograph your kids with Rover. We don't photograph couples or portraits, or babies or bellies, or even your restaurant's latest menu, but we're more than happy to sample it!
We're about dogs. We shoot dogs. We know dogs.
it's all about dogs
Shooting dogs environmentally, in their natural element, using available light takes a certain skill set and experience. Just like Illona wouldn't presume to shoot a wedding or a bar mitzvah, there are some photographers who – quite honestly – just don't 'get' pets. So, choose your photographer wisely.
If you are after someone to shoot your wedding, your newborn's first photos, or your family portraits, Illona recognizes that she is not the photographer for the job, and would be thrilled to recommend one for you!  But if your Rover needs his own session, you've come to the right place.
.
Voted "Best Pet Photography," three consecutive years, The Toronto Pet Daily
.
experience with dogs
Illona has a lifetime of experience handling animals. Her first job was training horses, and she has lived with, trained, and rehabilitated dogs her entire life. With incredible insight into their behavior and drives, a vast knowledge-base in regards to their body language, as well as many years feeding a self-managed, highly-researched and respected natural diet to her crew of dogs and cats, Illona brings much more than shooting skill to the table when she arrives at your doorstep.
.
KW Record's Readers' Select Awards,  for favorite Photography Studio and Photographer
.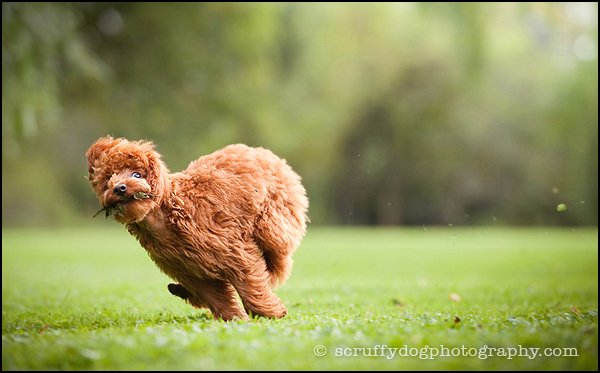 bringing the best out of your dog
Not every photographer can shoot dogs. It takes insight and handling ability – years of knowing canines – to bring out your dog's true character, to enable them to relax with the cameras and respond with a new person and situation.  Utilizing extreme patience and dog-savvy, Illona has worked with fear-biters and shy dogs alike, and has not yet turned down a dog.
get the most for your investment
Trust your images to experience.  Along with 15 years of photographing exclusively animals, 90% of those dogs, Illona is considered one of the leaders in her field and mentors professional pet photographers, one-on-one, from around the world.
scruffy dog prides itself in being a "full-service" studio.  We don't just shoot your session, hand over the digital images, and leave you with the daunting task of scouting out the best avenues for artwork, and to do the image prep-work yourself.  SDP takes care of every aspect of your 4-leggers photographic memories, handling every image with care and a decade of experience, so that — after choosing your favorite images — you have nothing more to do but hang your pet's gallery of custom, high-end, archival artwork.  We take your precious photographic memories and turn them into true art to display on your walls as canvases and other premium wall art, as albums on your coffee table, and as lush collections of prints.
When it comes to your 4-legger's session, scruffy dog takes as much time as needed with your dog … plus, as a professional photographer, working for almost a decade with clients, shooting exclusively pets, Illona's efficiency and ability to bring out the absolute best in your 4-legger in very short time is unparalleled.  As such, your session fee goes a long way with SDP.
For well over a decade now we continue to strive to make the scruffy dog experience a truly one-of-a-kind experience, from initial contact, through your custom shoot, studio consult, and finally the delivery of your precious artwork.  SDP's goal is always to impress, to capture your pet's spirit and character, and to present them in stellar works of art to be cherished and enjoyed throughout the years.
premium products
We never stop searching for and testing the highest-quality products to offer our clients … from the finest framed canvases to deluxe, flushmount photo albums … balancing affordability with longevity, durability and – always – archival quality. Nothing but the best for scruffy dog clients and their precious memories.
And we are proud to say: we are exclusively Canadian in our prints and products.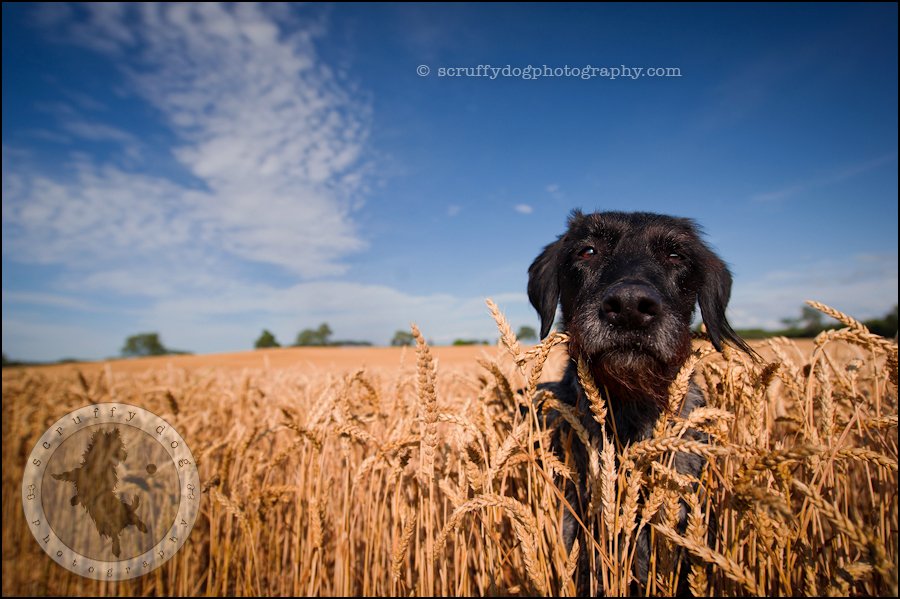 Before Hiring a Photographer
With the advent of the digital SLR many people today call themselves 'photographers'. In fact, anyone sinking a couple thousand dollars into a prosumer DSLR fancies themself a 'pro' and, unfortunately, I've met my share of their disappointed clients. Please do your homework before hiring any photographer for any kind of shoot.
Here is a MUST checklist when considering a photographer:
– look closely at your prospective photographer's online portfolio or gallery. It should be extensive, not just a couple dozen photos. Anyone can throw together a dozen lucky captures.  Is there a solid variety of photos demonstrating a wide array of client shoots? Does the portfolio demonstrate experience?
– is there consistency in quality, and a breadth in variety of environment, approach, angles and light? indoors and out? action and stills? … unless, of course, you're specifically after only a few rigid, posed head shots of your pet.
– does the photographer have a professional website or are they using a free, on-line photo-sharing service like Smug-Mug, flickr, Photobucket, Picasa, etc. to display their images?
– be sure your prospective photographer lists their print and product prices. You need to know upfront what your approximate investment is likely to be when you sign on for that professional, custom shoot.
– ask to see a recent client's proofing gallery … is that gallery chock full of the same poses over and over again? or is there a variety of poses, environments, settings, light, situations? How many unique photos is the client truly getting to choose from? What is the quality like?
– don't be fooled by super low rates. A lot of those 'pros' with their prosumer cameras undercut the standard rates of professional photographers because (a) they're not running a legitimate business and doing this for their livelihood (and therefore don't necessarily have the experience), and (b) they're probably not selling you professional-quality, lab-printed, archival products.  So just be aware.
Do your research. This is your investment. Look over your prospective photographer's website and portfolio extensively. In almost every case, you get what you pay for. Choose wisely. There are a lot of photographers out there, and a photographer for everyone. Spend a little time and find the right photographer for you.  This is your investment.
The Cost of Custom Photography
For a revealing article on the cost of custom photography and what goes into your images when you hire a working professional photographer, please read Marianne Drenthe's article Why Does Custom Photography Cost More?
As always, if you have any questions, please drop us a line!


All written content and photos copyright to Illona Haus, scruffy dog photography.
DO NOT COPY or use the content of this website in any way.
Any form of copying or plagiarism will be thoroughly pursued by our attorneys.