i'm often asked by potential clients if i'll include them in their photos of their dogs, and my answer is: "of course!" the only reason you don't see more photos of people included in the scruffy dog galleries is because of privacy issues and out of courtesy to clients.
however, a few weeks ago, when i was approached to do an "engagement shoot", i honestly came close to saying 'no'.  afterall, although i believe in pushing ourselves beyond our comfort zone to learn new things, i firmly adhere to the notion of leaving some types of shooting to those who are more experienced in that area.  namely, you'll never see me shooting a wedding, thank you very much.  and likewise, there are those photographers who seriously should never even point their cameras at a dog.
but Steph and Drew were adamant, especially since they wanted to include their two 'ladies' in on the shoot.  of course, their flattery went a long way to bribe me, and so it was …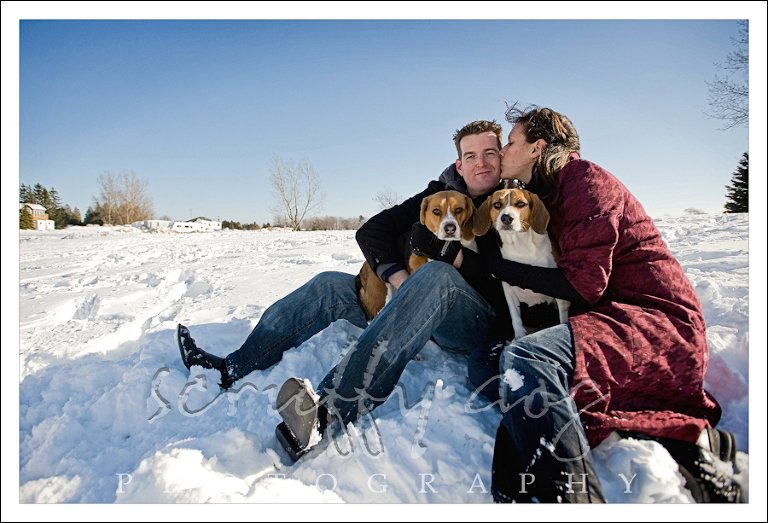 and although it's been a rough winter as far as the weather cooperating with scheduled shoots, the day could not have been more perfect for a completely outdoor session.
the ladies had a blast running around the farm/location and exploring … sometimes they forgot they were supposed to be part of the session!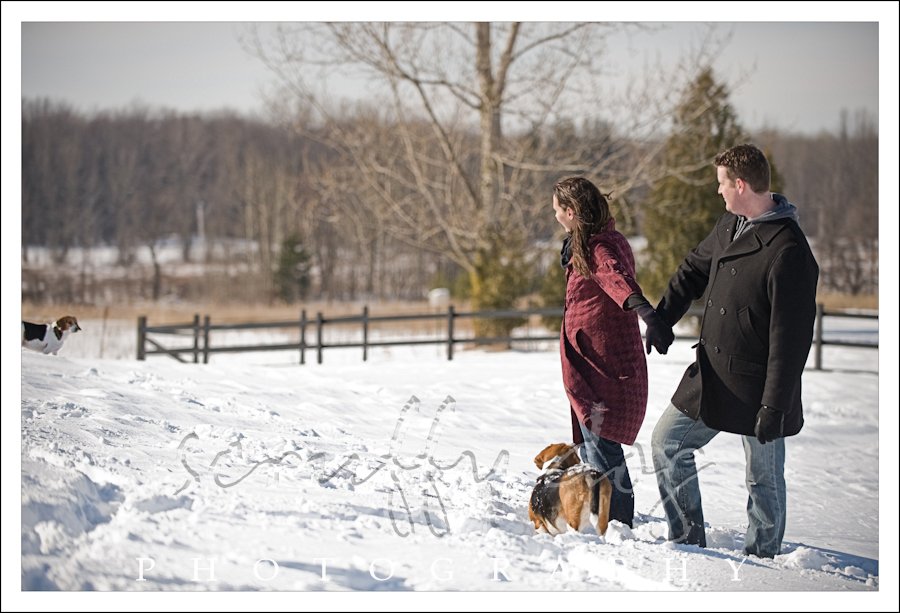 in fact, trying to get their attention when there were such wonderful distractions of horses and freedom required a lot more effort on my part, but i always have my arsenal of secret weapons … like really good smelling treats sure to entice any beagle-nose.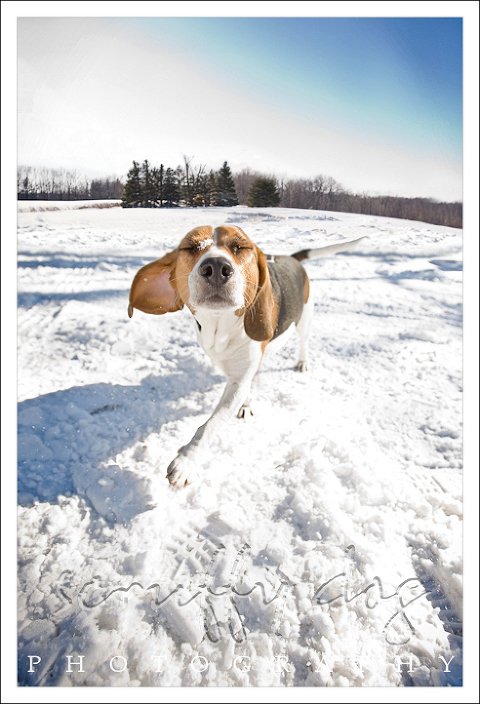 these rescue beagles were sweethearts and i truly hope we have the opportunity to meet again for some non-winter and indoor shooting.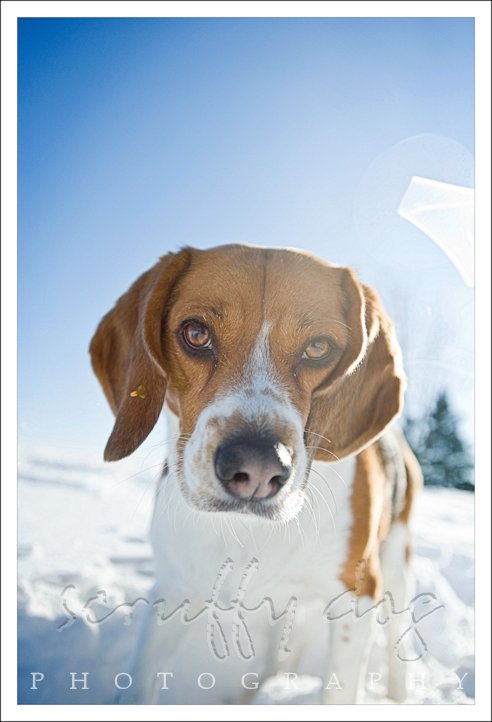 it was a great shoot … loads of fun in the snow, and a wonderful, windswept location …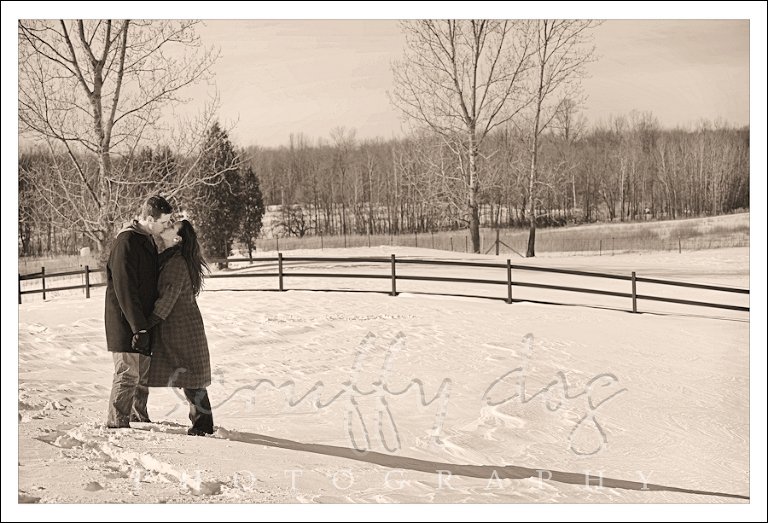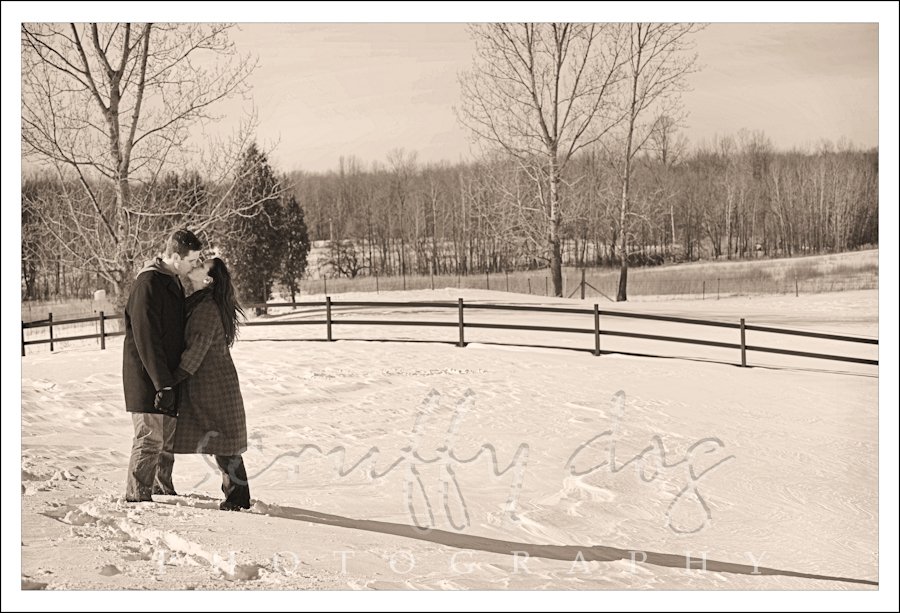 and of course, Steph and Drew were all about having fun too.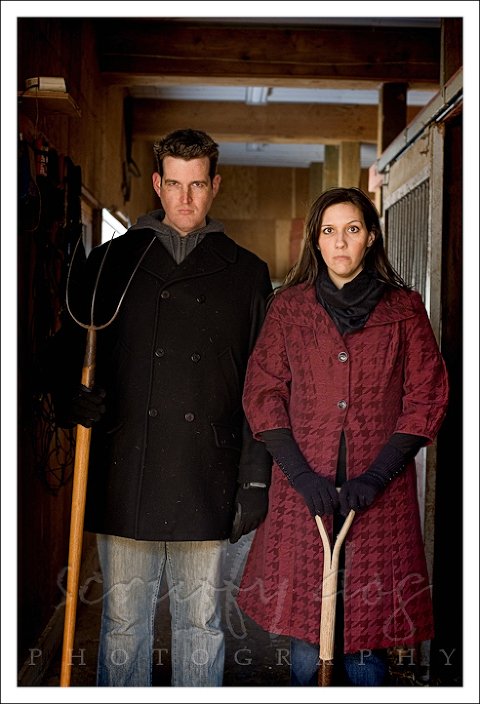 thanks for a very memorable afternoon Steph and Drew, and thanks for letting me share a few of your photos and sugary smooches on the blog.  i'm sure others will agree that you two are a wonderful couple.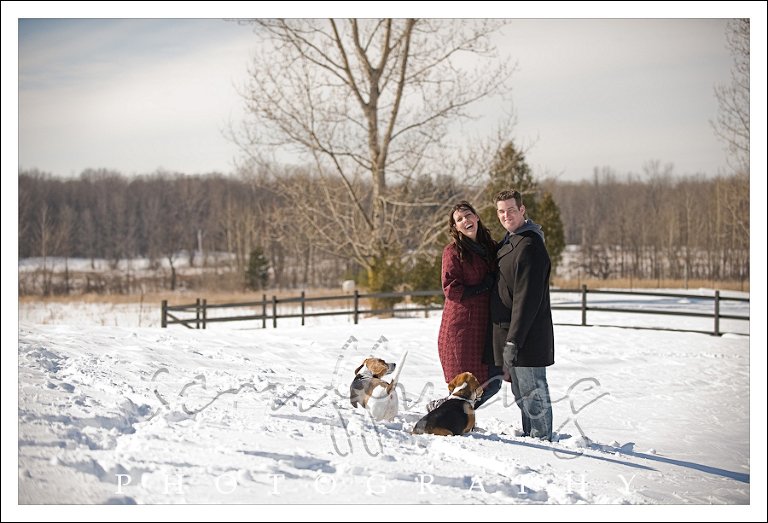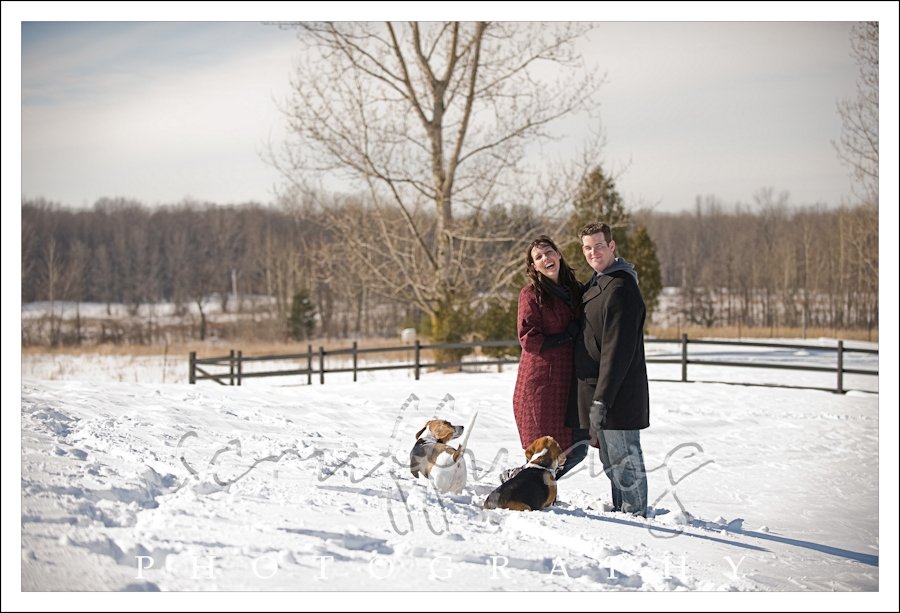 and, as always, thanks to the ladies …