as some of you already know, the reason things have seemed pretty quiet around here is because we and the scruffies are in the midst of a major move of  home and studio.
it's been a lot of work, even with matea's help …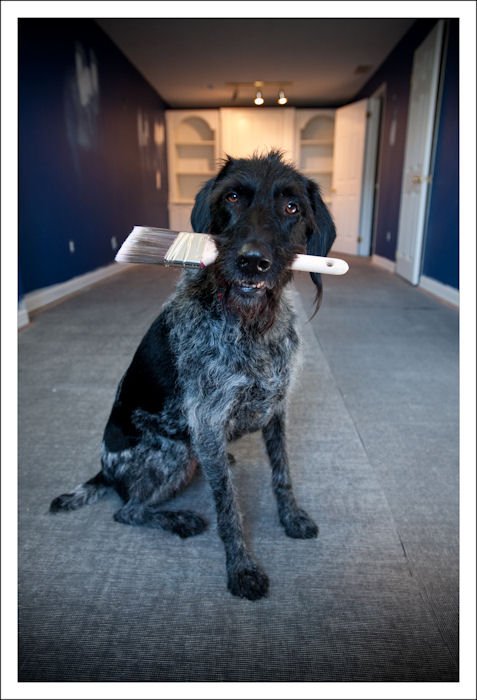 … with even more work to come to get everything settled once moving day has come and gone.  but once it's all done there will finally be space for clients to come and preview all the different product choices and their images in person with a private consultation session.  we're so looking forward to having clients over!
in the meantime, stay tuned.  we should be back up and running full-steam by mid-July and currently taking bookings into fall.  thanks for your patience.