Occasionally the scruffies and I review products that we have either used and loved over the years, or products that seem like they might be of interest to our fellow scruffy-guardians. You can see them all by following the 'things we love!' category.  And we plan on adding many more!
This blog entry is about Dog Gone Smart Pet Products in the US, whose products are distributed through select stores or ordered online.  You may know them best for their Dirty Dog Doormat.
Matlin enjoys their Sleeper Cushion with its nano-fleece on one side and sturdy canvas on the other.  It is a light but super well made 'throw-bed' for your dog that can be used in a crate or just tossed on the floor, car, or furniture … wherever you think your scruffy might be comfy … great for travel, visiting, even going to the vet.  I know whenever I had to take my old girl Matea to the vet's I would have loved this portable 'bed' for her old bones.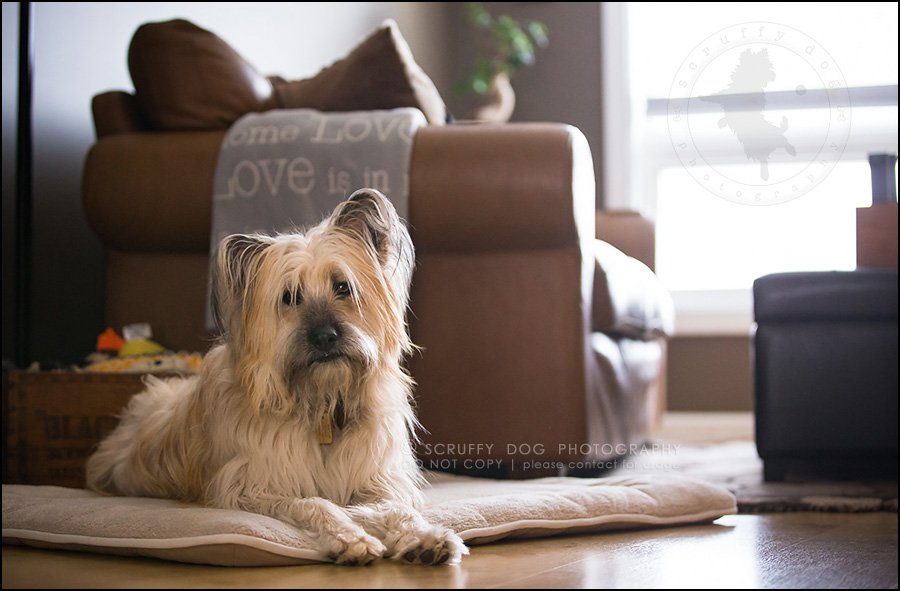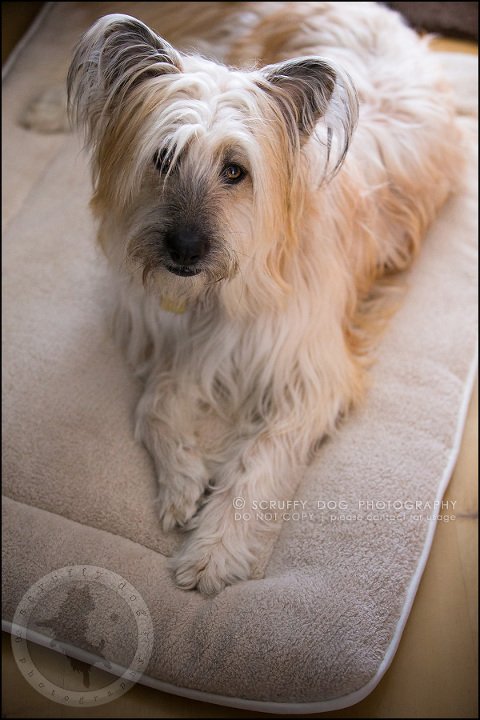 The Sleeper Cushion is treated with Repelz-It which is an advanced Nano-protection and Bacteriostatic technology, and Matlin seems to love either surface — the nano fleece and the canvas.  In fact, I can often find Mirabelle Rufflebottoms enjoying the cushion as well.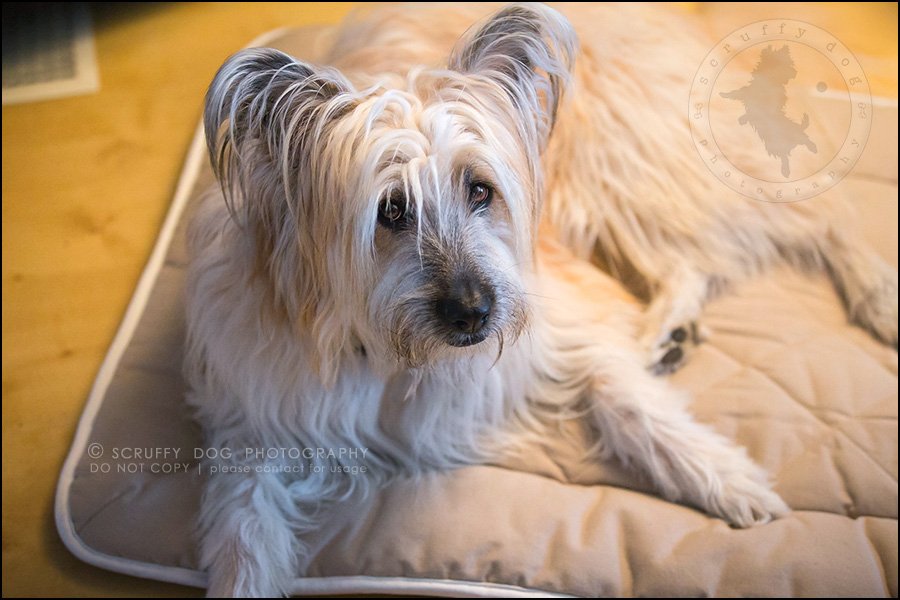 The other product of Dog Gone Smart that we're finding useful is the Dirty Dog Grooming Mitt.  While the rubber nubs don't exactly work as a brush on Matlin's longer coat, they have been useful in wiping the snowballs off her legs and paws after outings in the back yard, and then the microfiber side cleans away the wet and dirt.  This grooming mitt has been a fixture by the back door for the entire winter.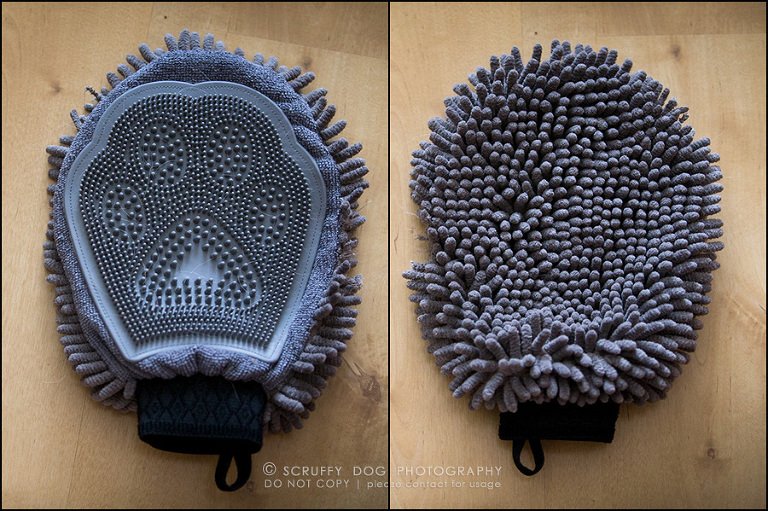 For shorter-haired dogs, this mitt would rock as far as whisking away shed hair.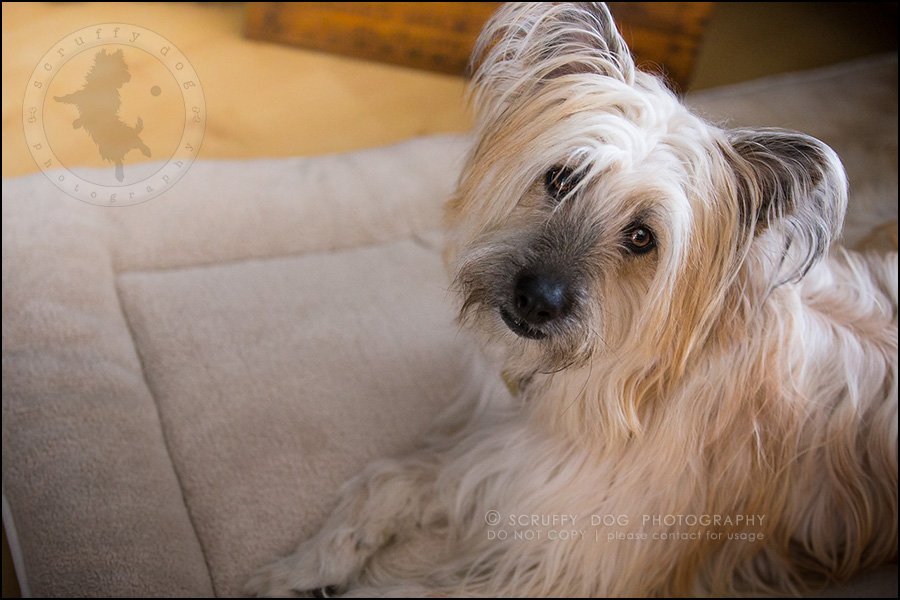 I hope you enjoyed this 'things we love!' entry as much as Matlin loves her Sleeper Cushion.  Check out the rest of Dog Gone Smart's product line up!