Other links
Here are some of our absolute favorite businesses and suppliers.  These are not paid advertisers!   These are businesses with whom we have worked over the years, and who continually exceed our expectations.
Veterinarian Services (traditional & alternative)
Burgess Veterinary Mobile Services, Millgrove ~ Dr. Lisa works with small and large animals, using conventional and complementary therapies including, but not restricted to, natural diet consultation, acupuncture, Chinese herbs, herbal supplementation, homeopathy, flower essences, and more. My girl Matea would be lost without Dr. Lisa's magic acupuncture needles for pain management!
Highway 24 Vets, Guelph ~ the team of vets who help take care of the mcscruffies. An amazing, united team of deeply-caring, open-minded, and talented vets. AAHA accredited.
Rescue Organizations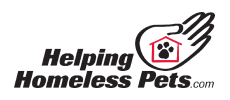 Helping Homeless Pets is an association of pet rescues in Canada that help each other to get more homeless pets that new forever home.
Trainers and Behaviorists
Elite Dog Training — Kitchener – let Cheryl Bishop unleash your dog's potential; highly positive but not permissive, Cheryl has decades of training experience.    I personally and highly endorse Cheryl as a behaviorist and a training partner not only for over a decade of scruffies, but with many of my clients' dogs as well.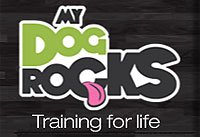 One Leg Up Canine Company – in-home dog training and walking services
Supplies
gundogsupply.com – US  (but decent shipping rates to Canada) – THE #1 source for all your training needs.  Let Steve and Rob Snell know that scruffy dog sent you!
Leerburg – US  – dog training supplies and training videos from the pros, for the serious dog guardian
Gunner Kennels – Man's Best Dog Kennels … protect your scruffy on the road with Gunner's top-of-the-line, crash tested kennels

Kennel Club Gear – Canada  – your Canadian source for Gunner Kennels and equipment for your working dog and sporting dog
Legendary Canine – 100% natural dog shampoos and sprays
Gear 4 Dogs – Canada – your Canadian source for RuffWear gear … the BEST dog gear

Bold Lead Designs – handcrafted, artisan leather dog leashes, collars, harnesses and service dog equipment.  Based in Colorado, US.  Award winning, woman owned, small business.  Guaranteed quality and lifetime warranty.  We LOVE BLD!
K9 Top Coat – US – the #1 source for full-body canine suits … for outdoors, hunting, post-surgical, and more.
Must Luv Dogs – here at scruffy dog we've tried a few "cool coats" … and nothing beats Canadian-made Must Luv Dogs coats to keep your dogs cool through those hot summer walks
Lucky Pet Tags – here at scruffy dog we've used the Lucky Pet tags for well over a decade and love their solid, well-made, deeply-engraved tags for both dogs and cats!  We love their heavy-duty metal tags.
Nutrition and Supplements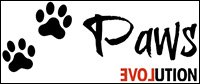 Paws Evolution – Your source for optimum dog/cat health!  Holistic pet products, quality pet products & accessories, raw food, health and wellness seminars, and pet health care coaching from one of the best in the area!
Wholesome Canine – Toronto's one-stop dog shop for all things nutritious + diet analysis and customized dietary plans developed to support your dog's individual needs based on size, state of health, lifestage and lifestyle.
RawPaw.com, based in Dorval, Quebec is your online store for not just healthy and all-natural treats for your pets, shipping across Canada at very reasonable rates, but they are the mcscruffies go-to place for all required supplements from hard-to-find green lipped mussel, kelp and slippery elm.  You can also check out their list of Canada-wide retailers to see if there is one near you!  And if you're in the Dorval area, lucky you!  RawPaw will deliver your dog's dinner!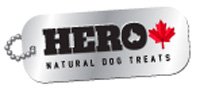 Hero Dog Treats – Made in Canada! – wholesome, all-natural, human-grade, dehydrated dog treats made by our country's heroes for your 4-legged hero
Raw Pet Food Ontario – It's more than just food, Raw Pet Food Ontario delivers dehydrated treats by volume.  Available via shipping or delivery!
Other Dog Resources
Helping Lost Pets is free to use and is map based. Please join now and list your pet as Safe. If they ever go missing, one click and members in your area will be alerted that your pet is missing.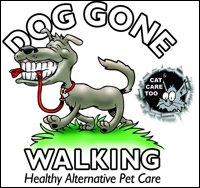 Dog Gone Walking – Kitchener-Waterloo – Healthy Alternative Pet Care for Dogs and Cats.  Dog Gone Walking provides a healthy, professional and reliable dog-walking service in the Waterloo Region, designed to free up your time, and offers community dog owners a healthy alternative to pet care and pet services.
Miscellaneous
Framing & Art Centre  – Waterloo – The #1 source for experienced and quality custom framing.  With over three decades in the business, you can trust Heidi and her staff to frame your scruffy dog artwork right!