THE ONE-ON-ONE SCRUFFY MENTORING

Each year scruffy dog offers a very limited number of highly intensive, completely individualized One-on-One mentorships to established and professional photographers who are interested in advancing their pet photography careers and businesses. Unlike traditional photography workshops where you are one of six or twelve or even two dozen other attendees, scruffy One-on-One workshops are your workshop, your way.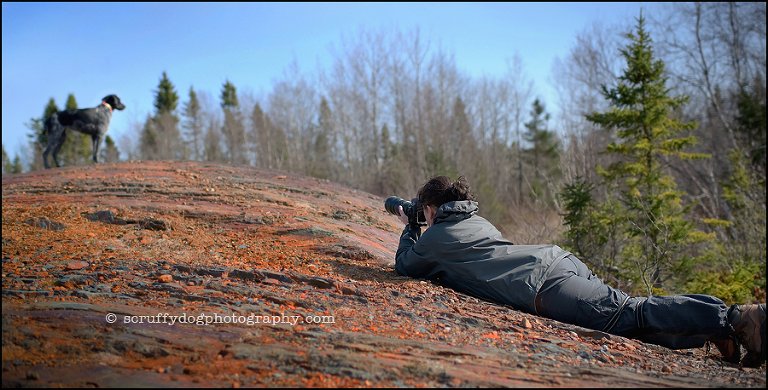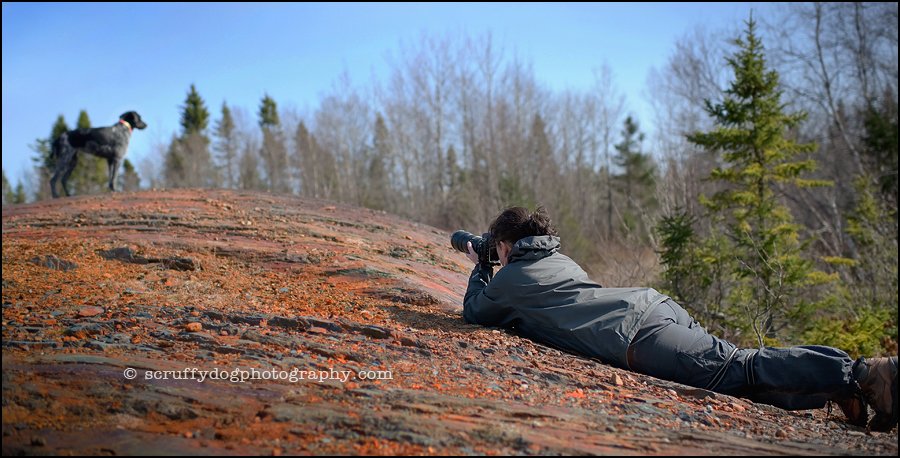 The scruffy One-on-One is the penultimate in hands-on, personalized learning. Unlike group workshops, this is a session focused on your individual needs and goals as a professional pet photographer, designed to catapult your shooting, dog handling abilities, and pet photography business to where you want to be.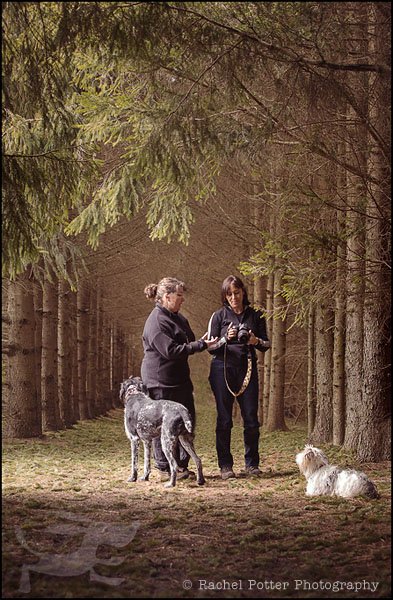 These comprehensive 2 1/2 to 3 1/2 very-full-day sessions involve hands-on training, including real-life shooting scenarios with real dogs … not trained models … forcing you to think outside the box and look at your photography in a whole new light.  For over 24+ intensive, hands-on working hours, the scruffy dog studio is yours, and we cover any and all topics critical to your business … from technical aspects of your gear and shooting to dog handling and behavior, setting dogs and clients up for success at sessions … we'll cover location scouting, working available light, workflow and in-depth post-production, business discussion ranging from sales and business materials, dealing with clients, ordering sessions, products, creating exciting collections, branding and marketing, commercial and stock-image sales, and anything else you can think of! No subject is off limits. Because this is your session, it is focused solely on your needs as a photographer, where your business is at, where your shooting level is at, and what your goals are.
For 2+ to 3+ days you have exclusive access to the scruffy dog studio and me, to my years of shooting experience, years of teaching knowledge, and the experience of working with hundreds of clients over the 11+ years that scruffy dog has been a full-time, extremely busy and trend-setting business.
Do you have a colleague who might be interested in joining you on your intensive learning journey? Why not share the adventure with a Two-on-One scruffy session?  The Two-on-One still maintains all the intensity and intimacy of a One-on-One, however your colleague brings a new dimension to the session, as well as raises possible questions that you may not have even thought of.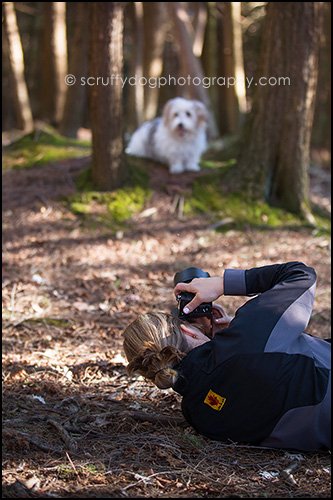 One-on-One scruffy session fee is $2850 and Two-on-One session fee is $1850 per person, and run from 2 1/2 o 3 1/2 extremely FULL days. Out of respect for our fellow Ontario pet photographers, scruffy dog mentoring sessions are open to non-Ontario residents only, with no exceptions.
Please understand that — due to the limited number of sessions available annually — priority is given to applicants who are working, established professionals within the industry.
—–
To inquire about the scruffy dog mentorship, eligibility, and the application process, please use the SDP MENTORING INQUIRY FORM.
—–
T E S T I M O N I A L S
Here's just an excerpt from Shelley Castle of Shelley Castle Photography in Virginia from her blog entry about her SDP mentoring experience …
'So in the end, the question most of you really want answered: Was it worth it?  I can whole-heartedly say yes!  Illona gives way over 100% to her mentees and customizes her session to your particular needs and business goals. There's no limit to how far she will go to explain a point or give you the very best example of what she is talking about.  And I love that she gave us an individualized plan based on where we currently are in our businesses.  I am eternally grateful to Illona, for the several ways that she personally invested herself into my business and helped me come up with solutions.  She helped me solidify a lot of loose ends, and develop a far more efficient workflow and best practices than I was previously using…Saving me a lot of time and allowing me to better serve my clients.  And although I came back with a little depressed that it was all over, I came back confident, enlightened and satisfied.  It's now up to me put in the time and elbow grease to apply what I learned.  I certainly feel more prepared and armed with the best knowledge possible to make this move.   And every time I do something  wrong…whether it's in my business or something as simple as forgetting  to adjust a setting …I'll forever hear Illona's voice saying, "How's that marketing plan working out for you?"…Or "How's that shutter speed working for ya?" and chuckle to myself and readjust. '
To  read the rest of this beautiful, heartfelt blog entry about Shelly's experience in the Land of Scruff head on over to Shelley's site.
—–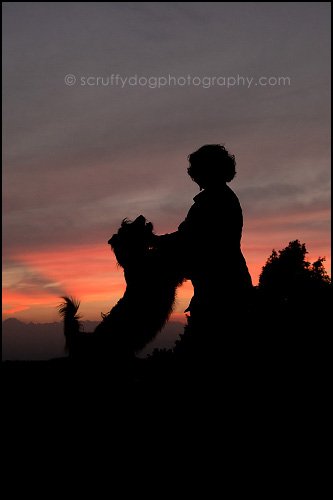 And an excerpt from the lovely words of the sweet Rachel Potter of Rachel Potter Photography in Mississippi about her scruffy dog mentoring experience …
"Now…  its time to come clean.   By the time our mentorship actually arrived… I had begun to almost regret booking so long ago.   I had grown a good bit in my photography skills in the past 6-12 months and the thought started to creep into my mind that perhaps I shouldn't be spending the amount of money for something maybe I already knew.   Not that I felt I was anywhere near that level, but I just started to doubt the potential return on my investment.  I'm only admitting this to help those of you who – in the back of your mind – doubt the value the cost of this mentorship.  Let me assure you… you will learn something… you will learn TONS… and Illona does not hold back.  She treats her mentors as she treats her clients… and leaves you feeling as if you should be asking to  pay her MORE for the amount of attention you receive.
… So if you haven't guessed… I kinda love Scruffy Dog even more now than I did before.      If you have a passion for dogs, and a desire to succeed in pet photography… I really can't recommend a better place to end up.      I think she has ruined all other photography learning experiences for me forever… for which I am eternally grateful.  I just hope that as one of her students, I can continue to grow and make her proud to call me her one of her own."
To read Rachel's full blog entry, complete with gorgeous photos you definitely should check it out!
—–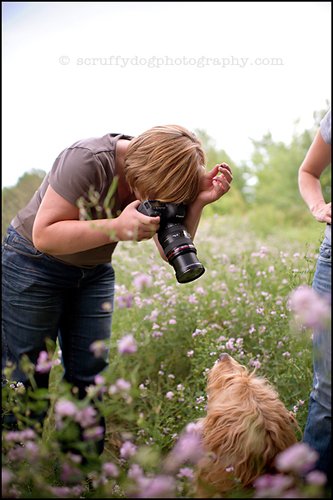 "In the summer of 2012 I had the privilege to take a one-on-one-mentorship with Illona.  I found this opportunity invaluable as it was completely catered to what I wanted to learn. Specifically, I was interested in honing my action photography and editing skills and well as learning more about her workflow. She shared all this freely and openly with me.
Illona put me to work right off the plane, and we were off shooting the very first day. She arranged for all the models and locations and I pretty much just showed up with my equipment.
I would 100% recommend this mentorship for anyone wishing to learn more about how to run a successful pet photography business from someone who actually runs a successful pet photography business!"    ~ Holly Montgomery, BrindleBerry – Custom Pet Photography, Calgary, Alberta    …   read Holly's blog entry about her adventures in Scruffyland!
—–
"If you have ever thought about signing up for a scruffy dog mentorship don't wait….DO IT!  I left feeling like I received much more than she had promised.  Illona didn't hold back on any information and openly shared everything she has learned creating her very successful business.  She has a huge heart and really, truly loves what she does.  She changed my views on my own business and gave me so much to think about with her knowledge and honest feedback.
Don't miss out on this incredible opportunity.  Thank you Illona for a life changing experience.  I'm so happy that I met you and am implementing all that you taught me."     ~  Mary Siani, Mary Siani Photography, Southern California   Read her full blog entry about her scruffy dog mentorship experience.
—–
"It will take some time to process and implement everything I learned, but I'm really excited about where this is going to take me!  My scruffy dog mentoring session delivered absolutely everything I was hoping for, and it was the perfect boost of knowledge and confidence that I needed to take Grumpy Pups from startup business to the kick-butt, jam-packed, awww-inspiring photography business I know it can be!"    ~ Jennifer Waters, Grumpy Pups Photography, Grand Rapids, Michigan    Read her full blog entry about her scruffy dog mentorship experience.

—–
"… an incredible opportunity and I think my business will continue to reap the benefits as time goes on. Illona helped me feel confident in the decisions I've made, and will make going forward, and reassured me of the direction I want to take. I'm looking forward to some of the changes that I'm going to be implementing in the hopes of providing better business and doing what I do best, taking pictures of pets!"  ~ Sarah Bardales,  Bark Out Loud Photography, Houston, TX   Head on over to to Sarah's blog entry about her scruffy mentoring experience.
—–
" I chose a mentoring session with Illona because I am so moved by her photography.  She captures the essence of a pet in so many varied environments, all with natural light. I utilize a studio and often off-camera flash, and I wanted to see a pure natural light photographer at work.  It was completely worth it.  I came away with new approaches to my shooting to augment my studio work.  And I returned loaded with new ideas and approaches about how manage my business.  Illona's generosity with her time, home, experience and knowledge far exceeded my expectations.   I must admit though, just having Merrick on my lap and Matea leaning on my leg would have made the trip worth it.  Love those scruffy dogs!"    ~ Barbara Brady-Smith, Share the Joy Photography, Lafayette, CA
—–
To inquire about the scruffy dog mentorship, eligibility, and the application process, please use the SDP MENTORING INQUIRY FORM.
—–
NOTE: the One-on-One is intended only for those who already have a pet photography business established or well in the works.


All written content and photos copyright to Illona Haus, scruffy dog photography.
DO NOT COPY or use the content of this one-on-one mentoring page or website in any way.
Any form of copying or plagiarism will be thoroughly pursued by our attorneys.