for those of you who follow scruffy dog on facebook, you might already be familiar with this razor-toothed little monster…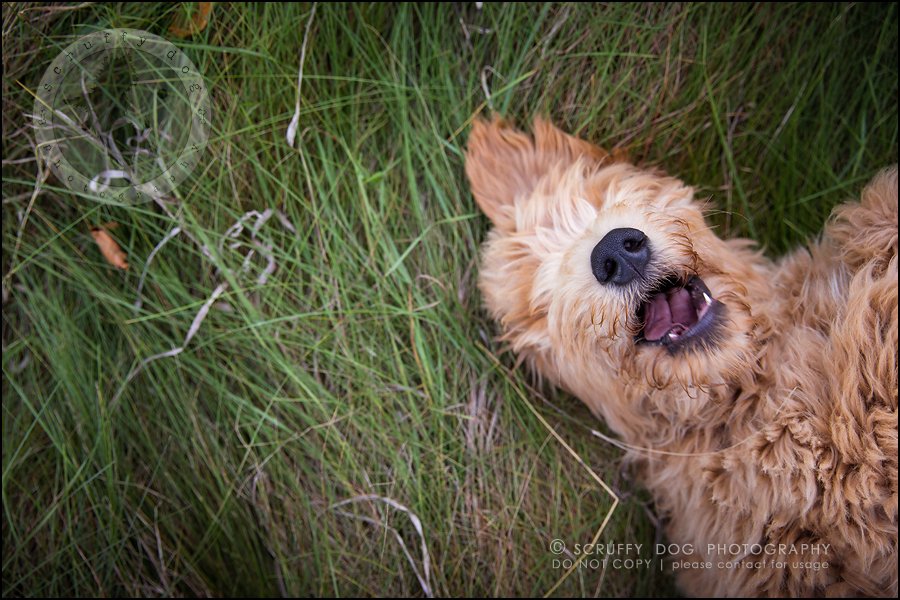 this is Amadeus … he's a 4 1/2 month old goldendoodle …
… and i think you'll agree they don't come much cuter than Amadeus.
… even with leaves on his chin.
… even hiding in the grass.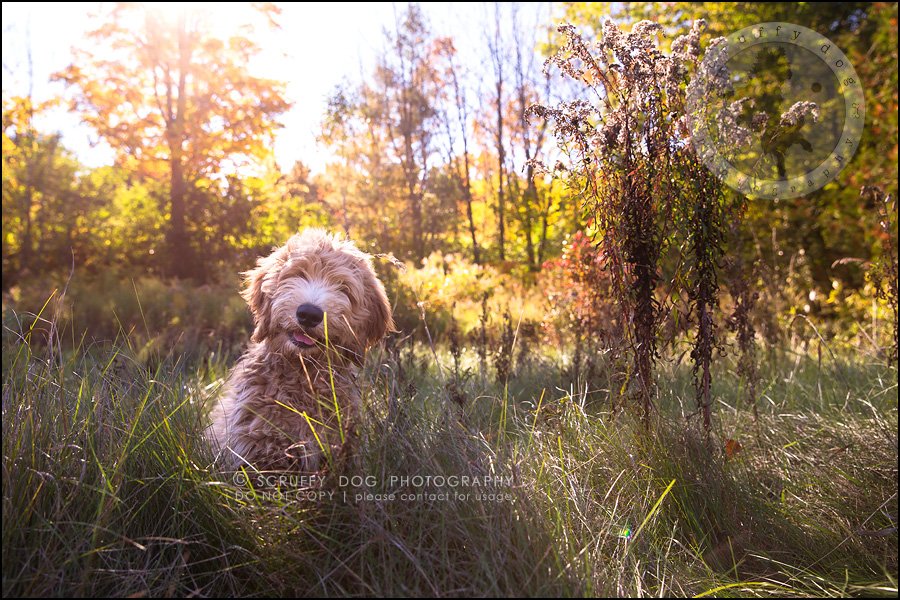 … and even failing at catching falling leaves.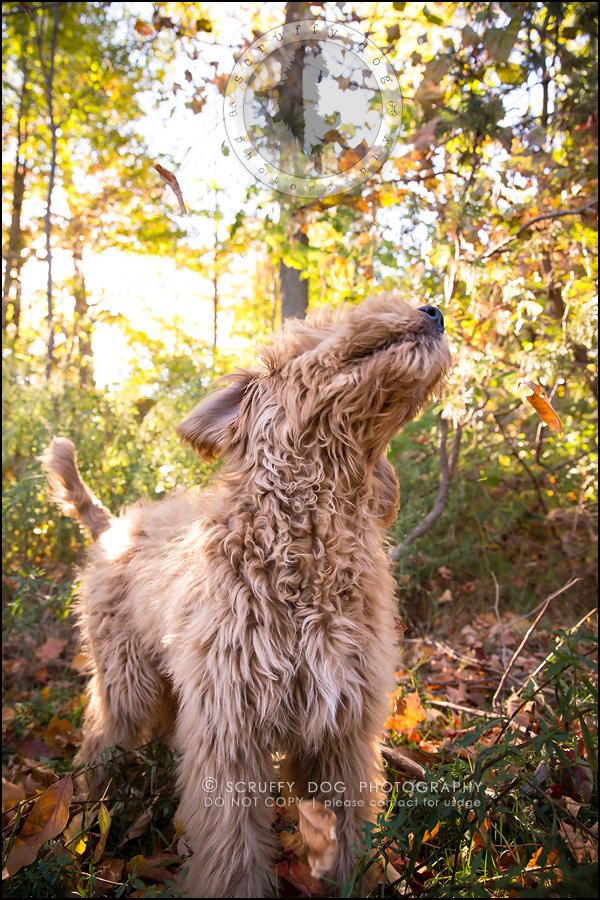 photographing such young dogs is always a bit of a crap shoot.  sure, i've developed my tricks over the years, but you still have to work with whatever energy they bring to the session, and take whatever they'll give you.  puppies always require more skill and work than a mature dog with some training and experience.    this little scruffnut was no different, but what a joy to work with such a lovely spirit.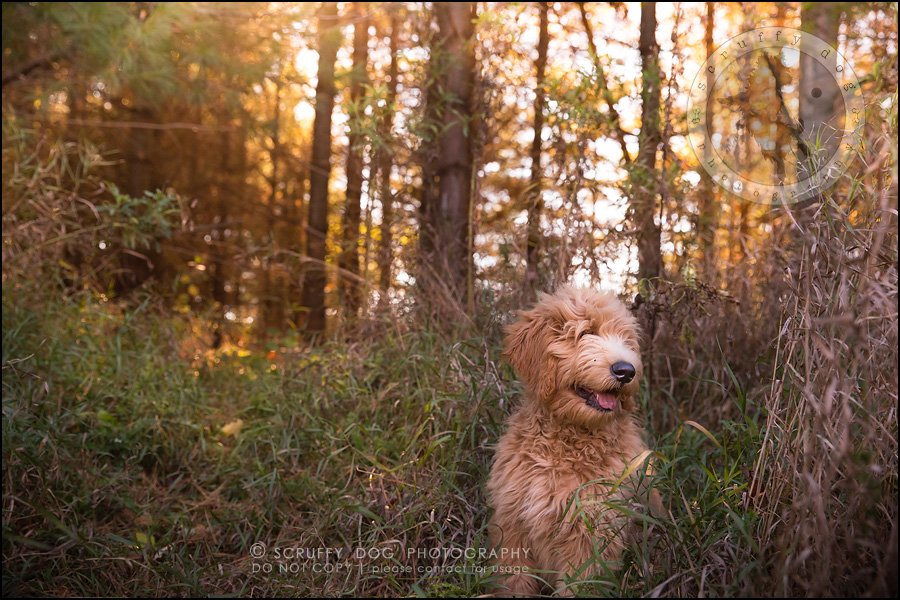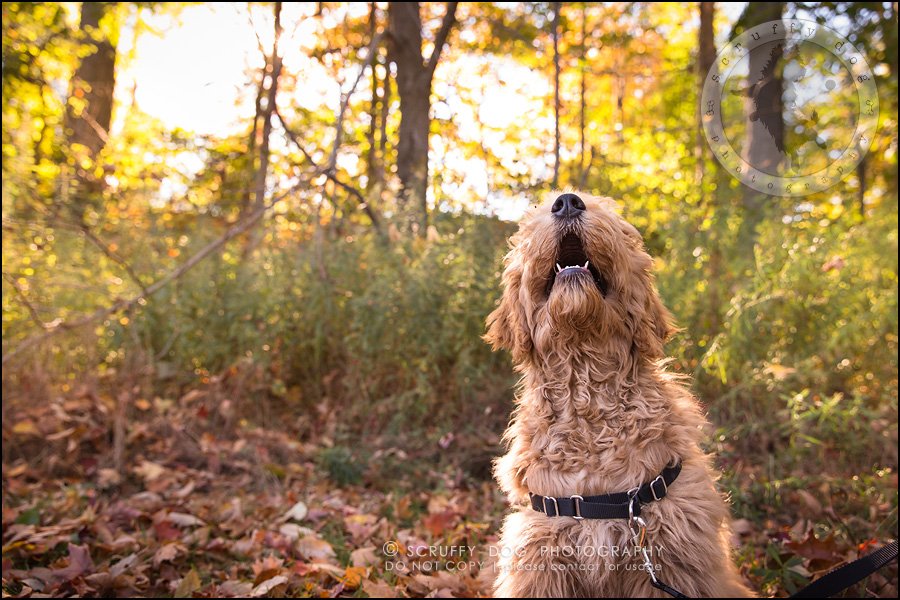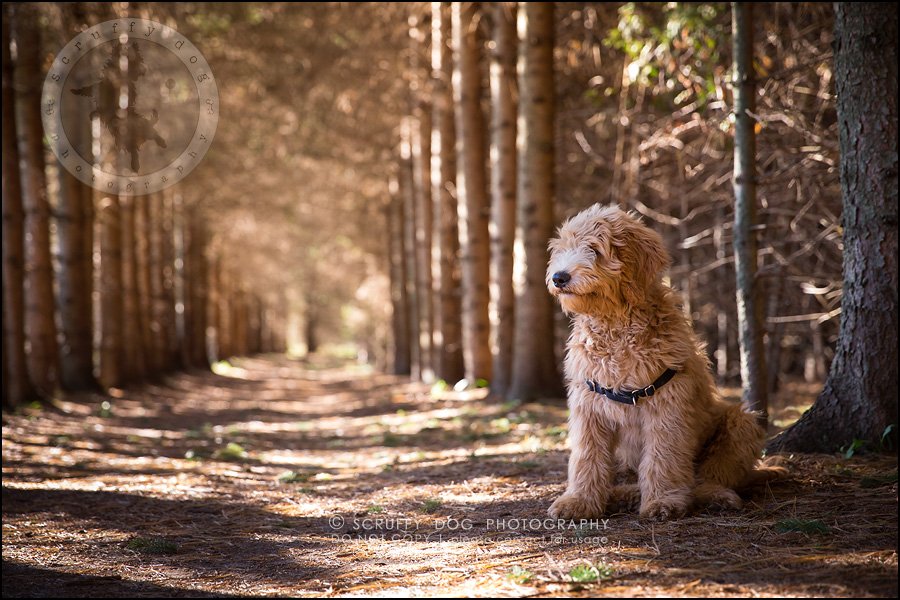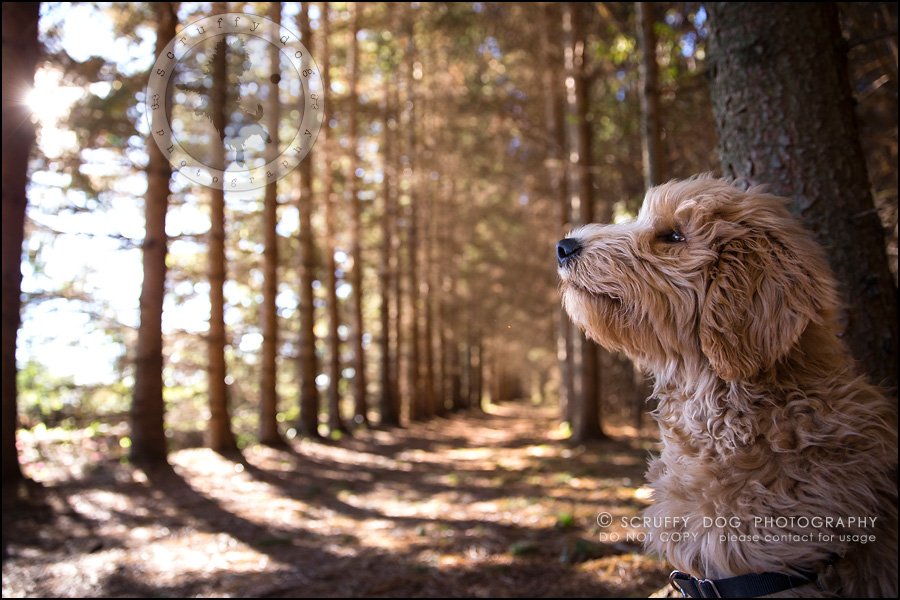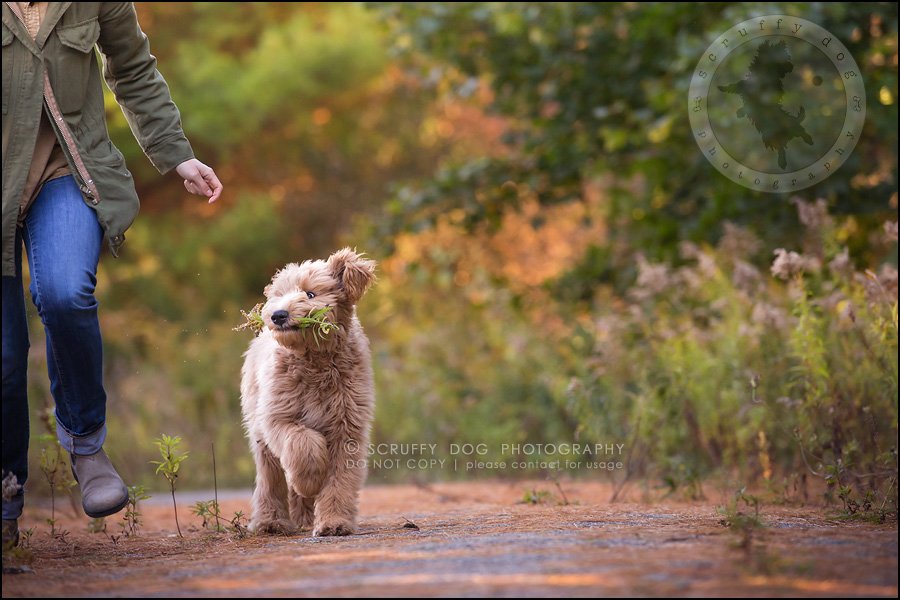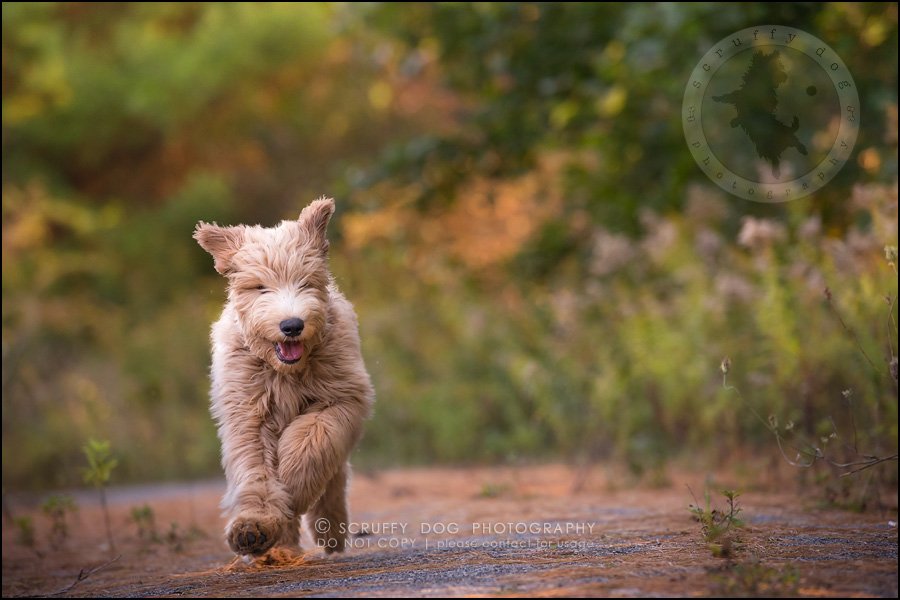 thanks for sharing your amazing boy with me, Liz.  i'm so looking forward to our next session in August, and can't wait to see how much Amadeus has grown!