meet Zoe, the Bernese Mountain Dog …
… and sister Grace, a possible husky-shepherd mix adopted from Toronto Animal Services.  i met these two on a crisp winter afternoon, with their amazing guardians, Jennifer and Ryan, and Jennifer's father as recipients of my annual Holiday Tribute Session giveaway.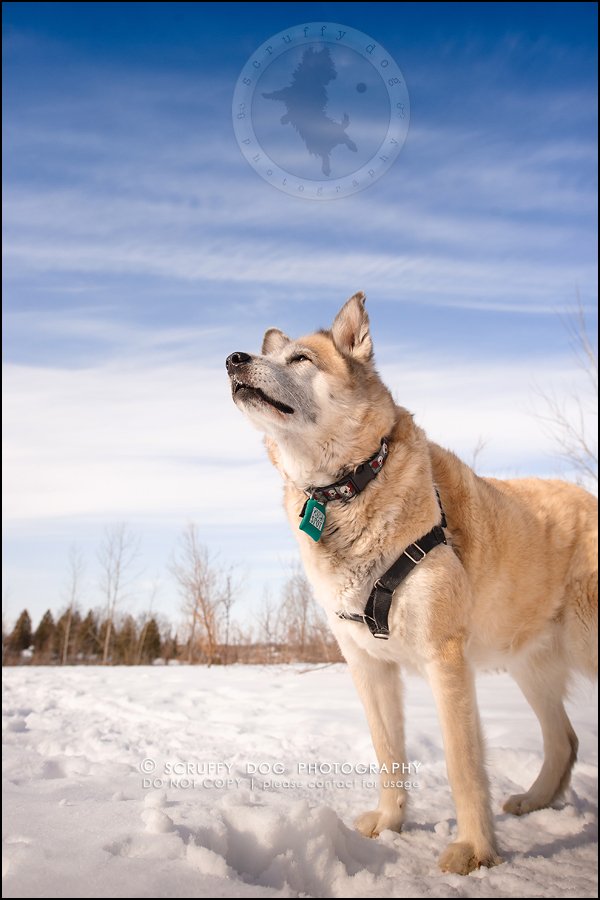 sadly, Zoe is no longer with Jenn and Ryan.  ten months after their session, Ryan and Jenn had to say goodbye to their sweet girl after the degenerative myelopathy she struggled with became too unbearable.  
i was so grateful to have captured at least a few photos of this gorgeous and very stoic girl enjoying the snow and kicking up her heels.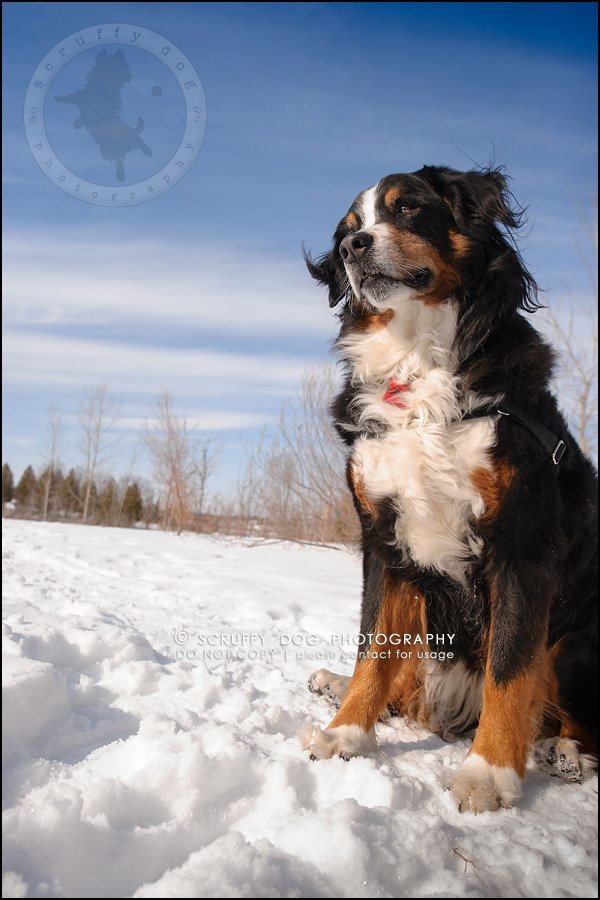 both of these seniors had a good spring in their step, and clearly weren't bothered by the colder weather.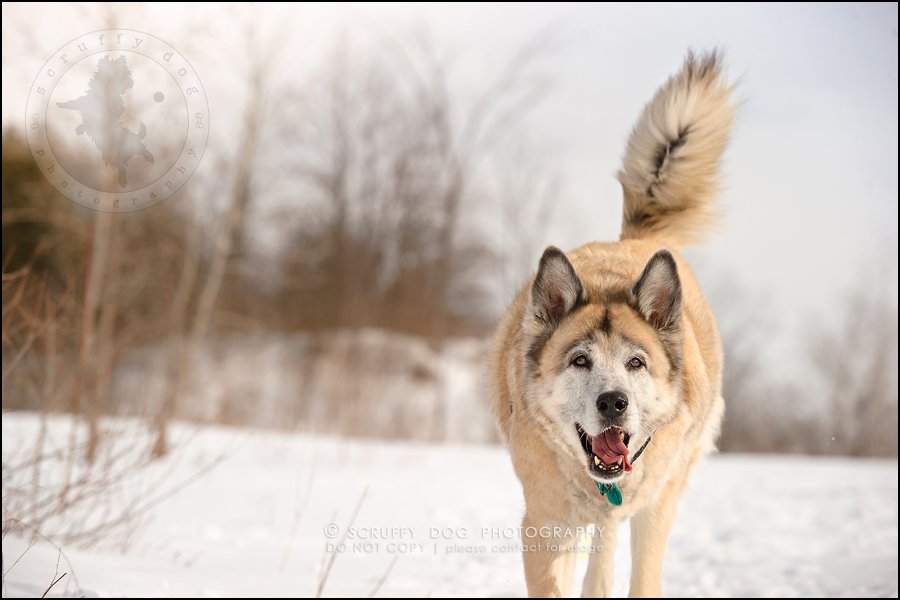 we had some fun in the open fields by scruffy dog studio …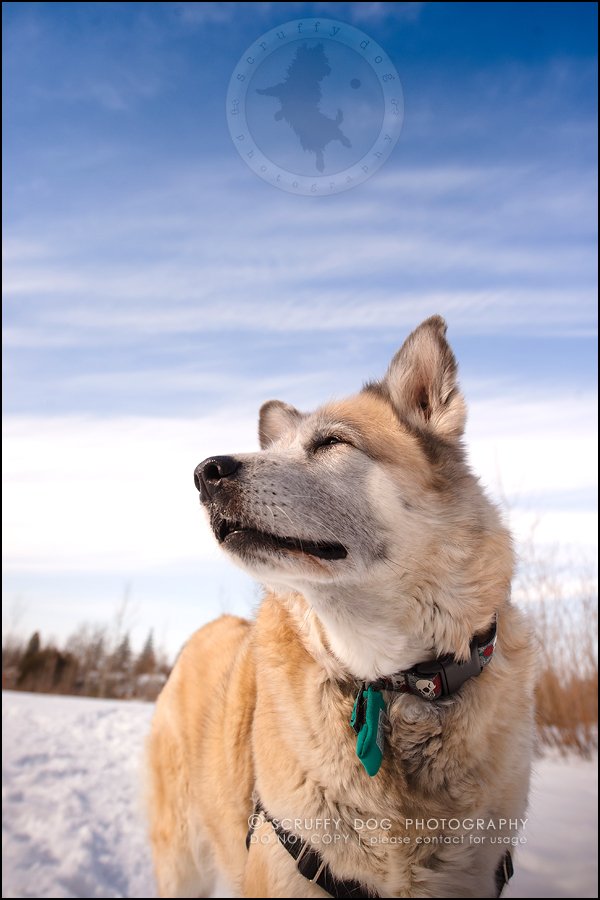 … and then headed to the woods.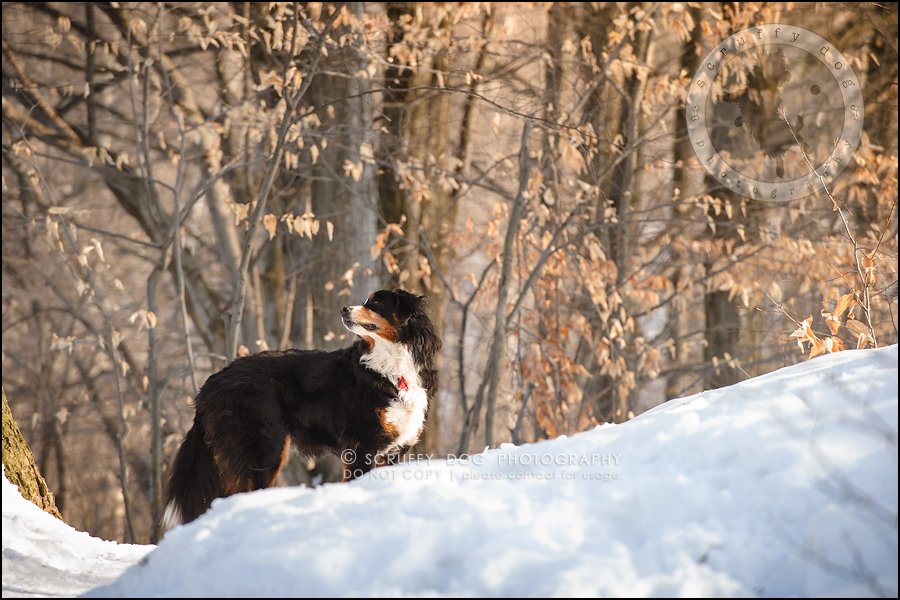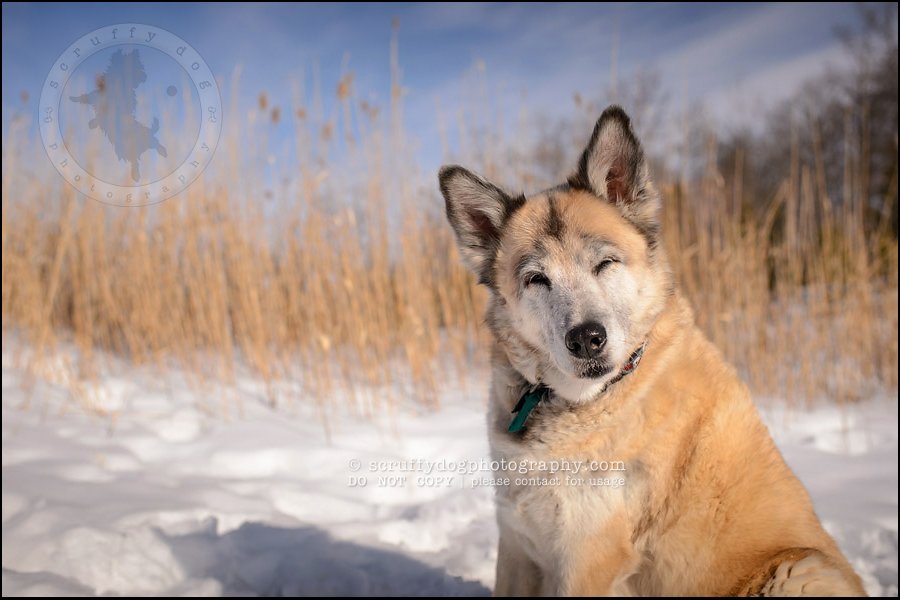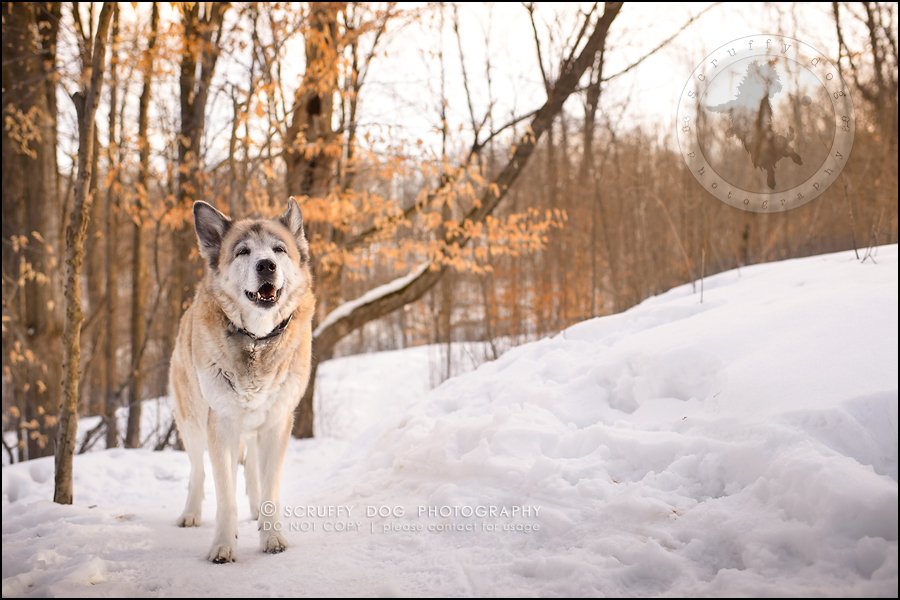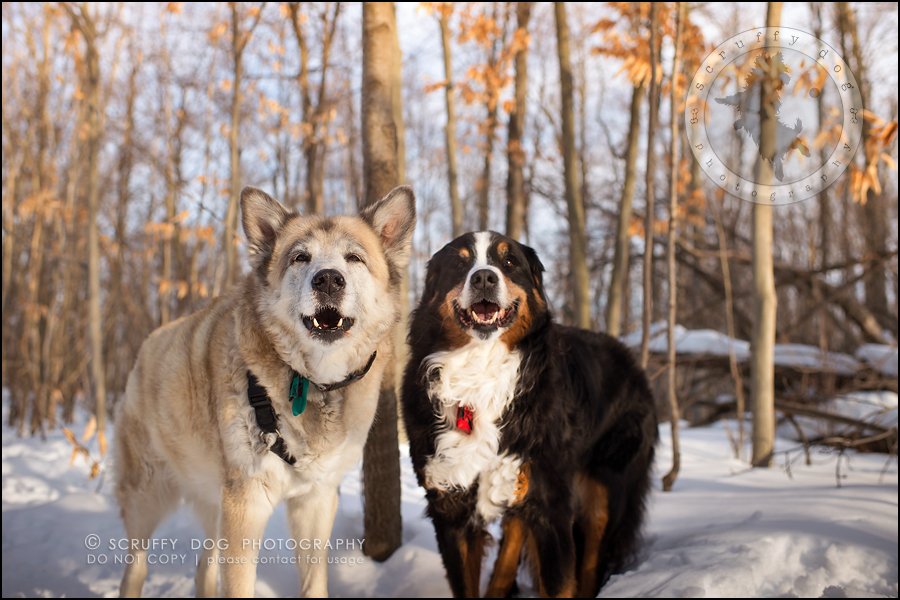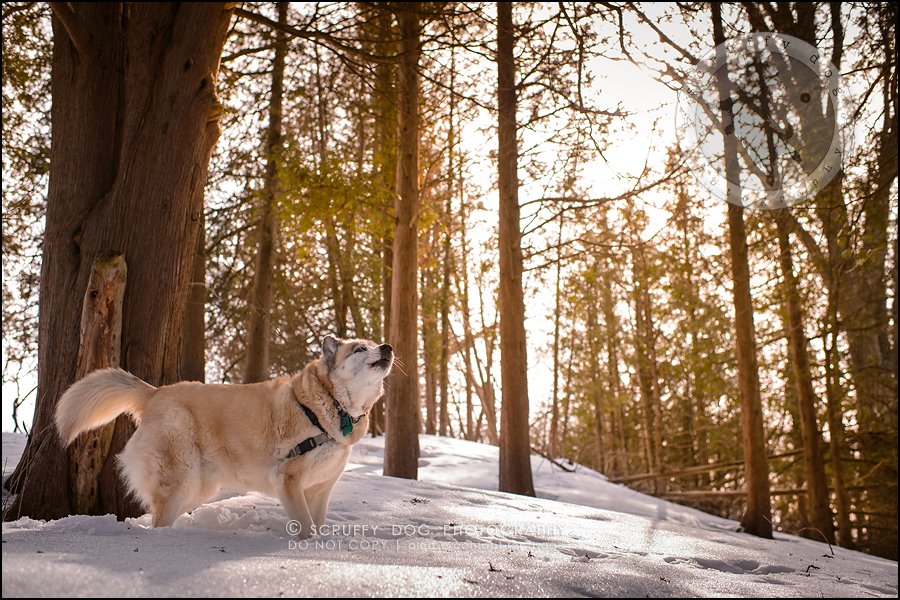 thank you, Jenn and Ryan, for sharing your girls with me and trusting me to capture their spirit.  i remember our afternoon often and think of you and Grace, and know that Zoe's spirit must be with you. always.