over the years, more and more scruffy dog clients choose to come here for their session in order to utilize some of the locations they see on the SDP website.  while this is not a huge deal for most of my Toronto, GTA and southwestern Ontario clients, i'm deeply flattered when clients travel from much farther afield, including across the border.
i've been thrilled to work with clients from Chicago, NYC and NY State, Florida, Kansas, and even California … and working with three huskies from Oklahoma in the dead of a Canadian winter was a session i'm not likely to forget.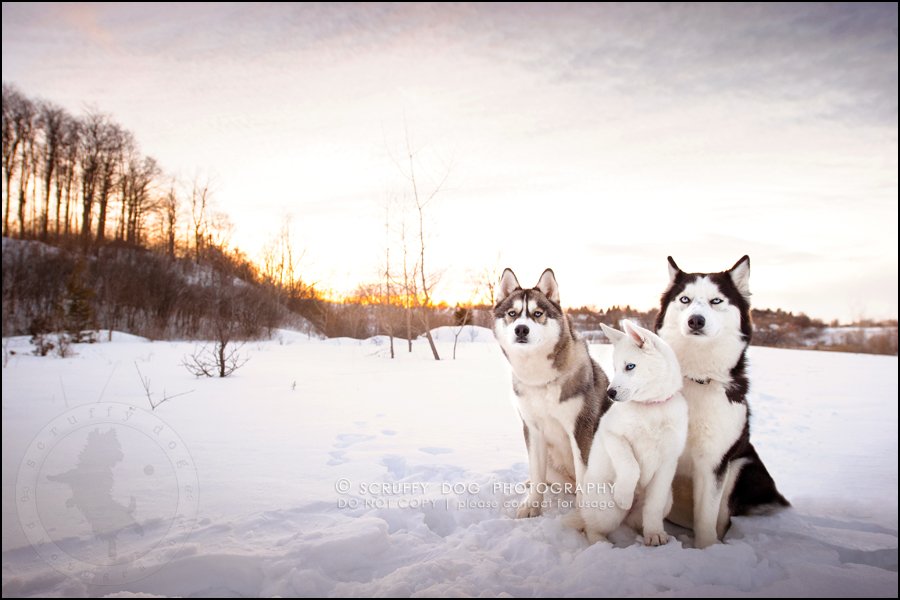 typically with clients who are coming from a little closer to home, we are able to work around the weather-forecast — short-range and long-range.  in the case of Angela's three girls, we had a very inflexible date due to her mother's health back in Tulsa.  we were shooting, no matter what .. and that "matter what" included -18C temps, with windchills of -26C.  let's just say, the huskies didn't seem to mind one bit, but Angela, my assistant Shannon and i froze our a**es!  so while these three might look like they're right at home at the height of our Arctic Vortex, you should know this was certainly not the case for everyone at the session!
this little monkey is Giselle.  she wasn't more than four months old at her session.
a lot of people think that a white dog won't photograph well in the snow … and i'm always glad to show them that white-on-white is beautiful!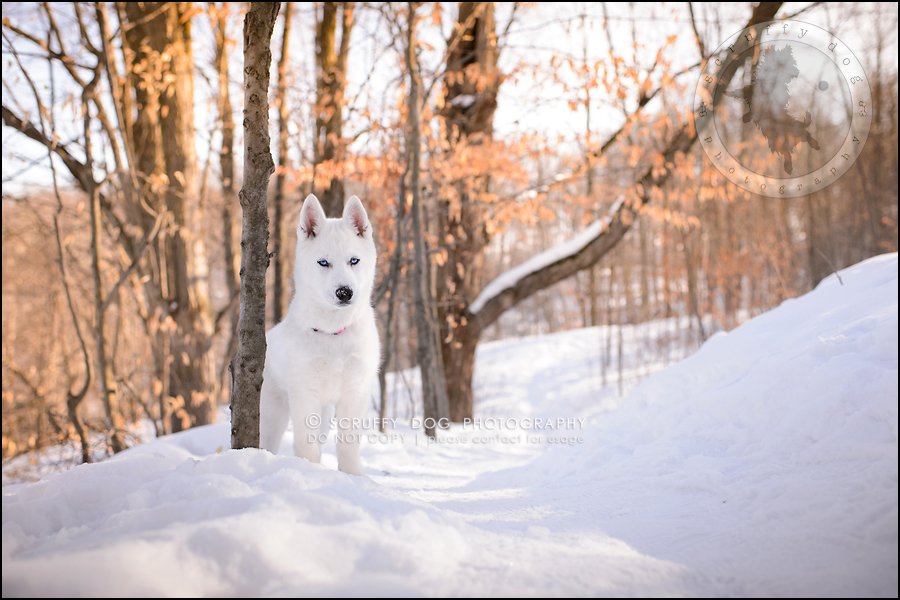 and Giselle was right at home in the snow.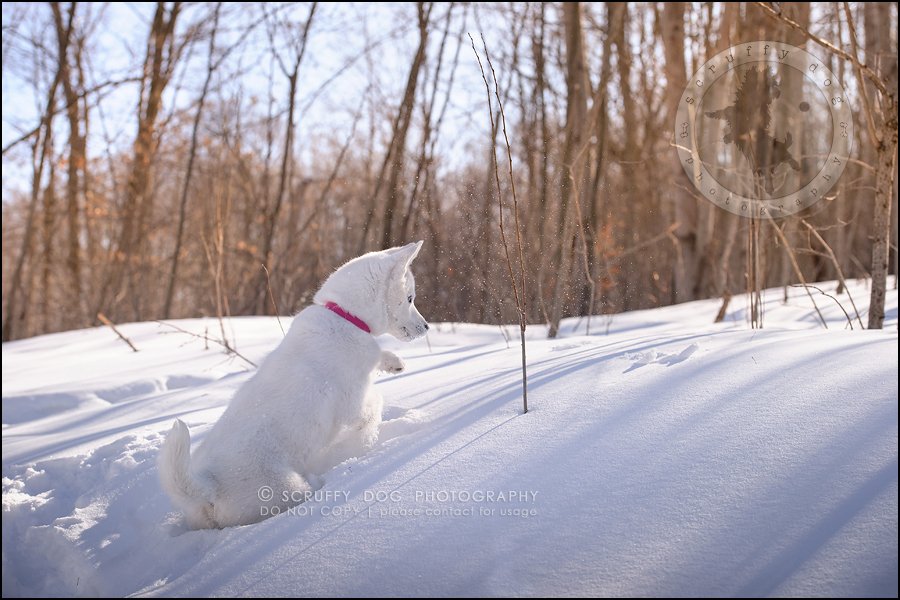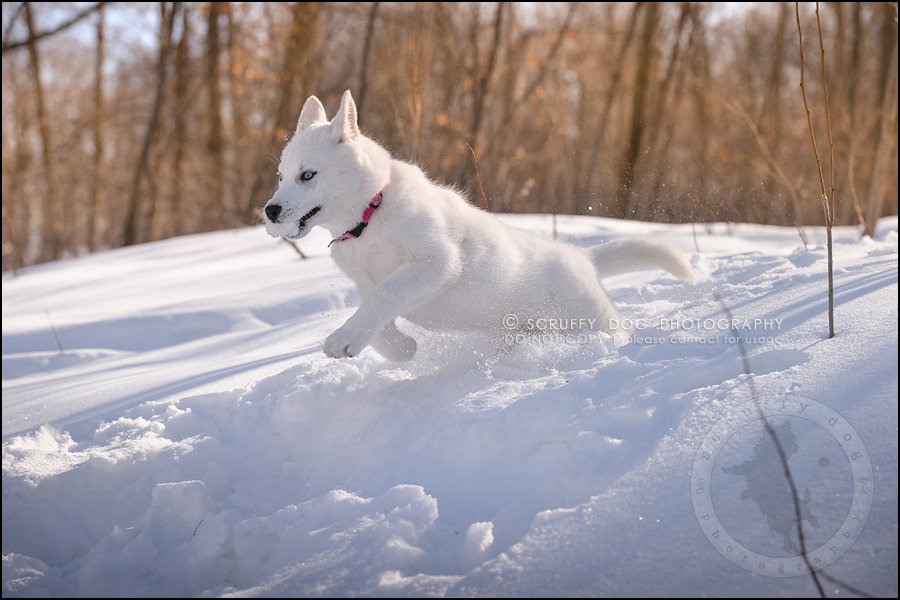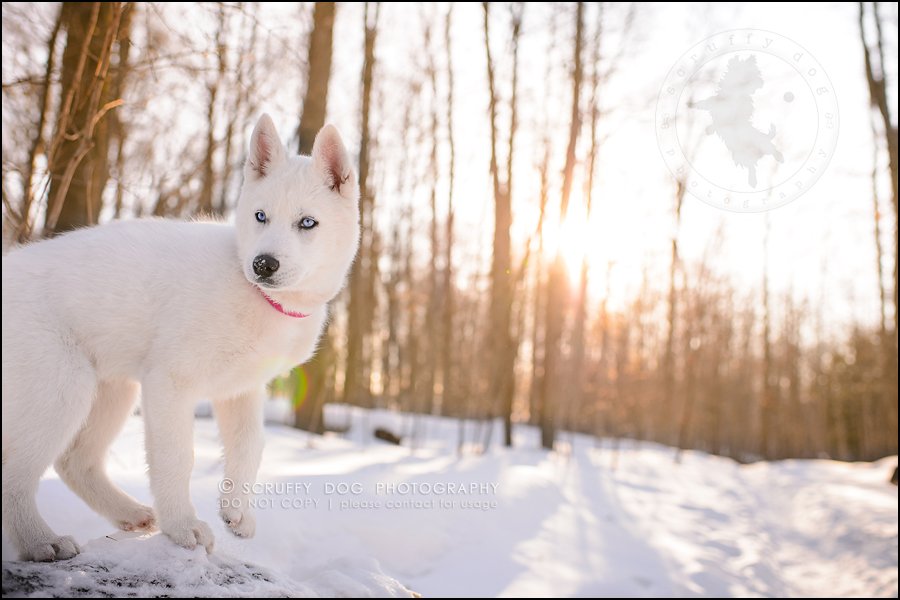 the next youngest sister in this pack is Asha at around 8 months during her session.  this girl was definitely built for the snow.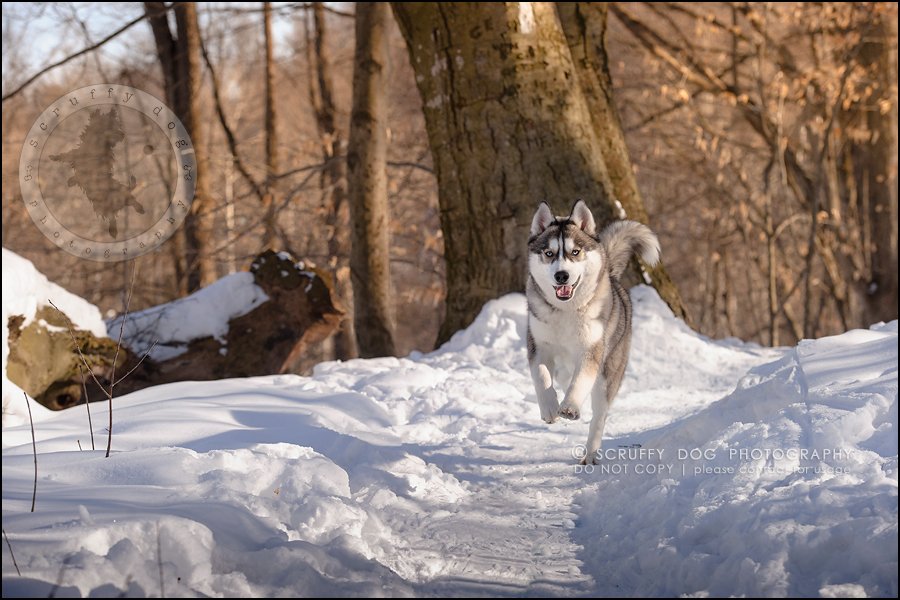 and then there's Mila at one year of age.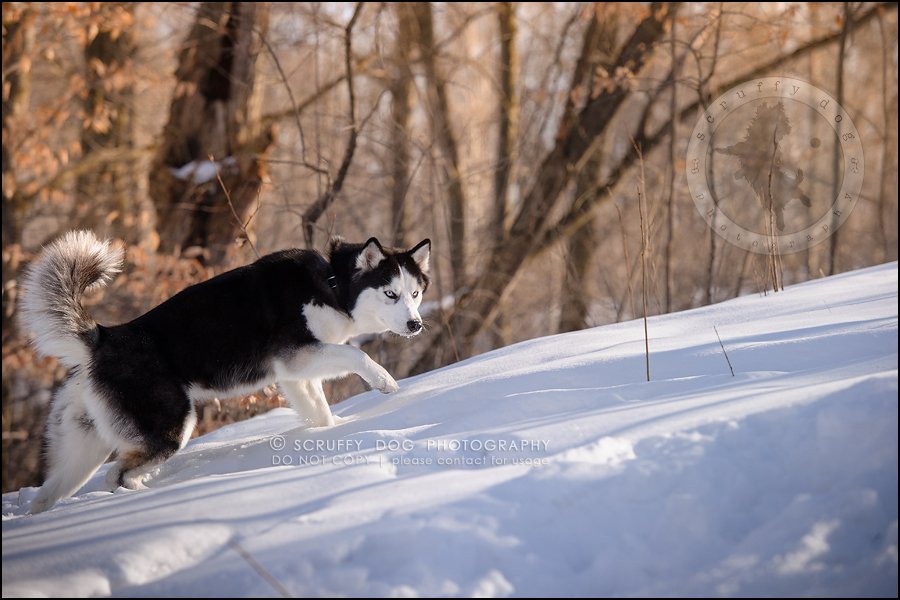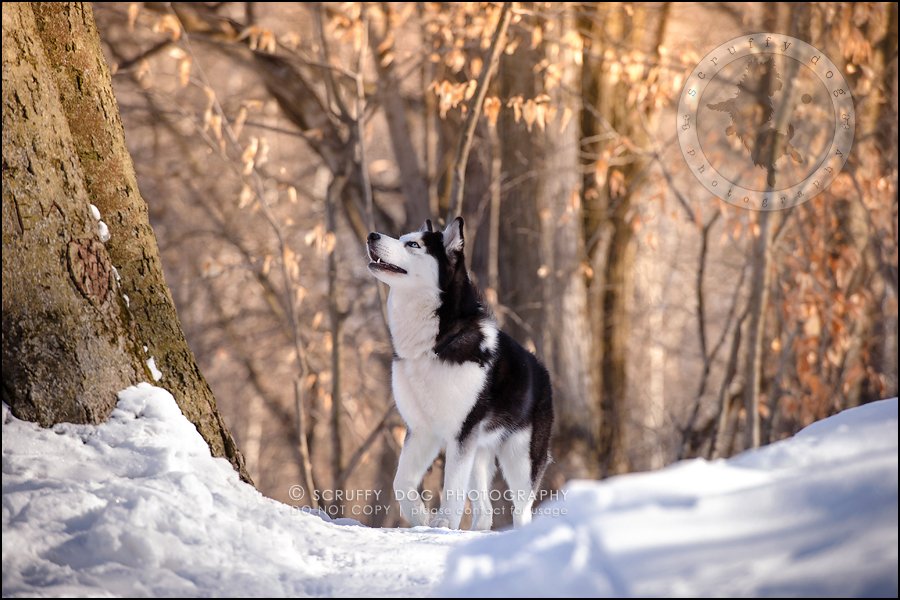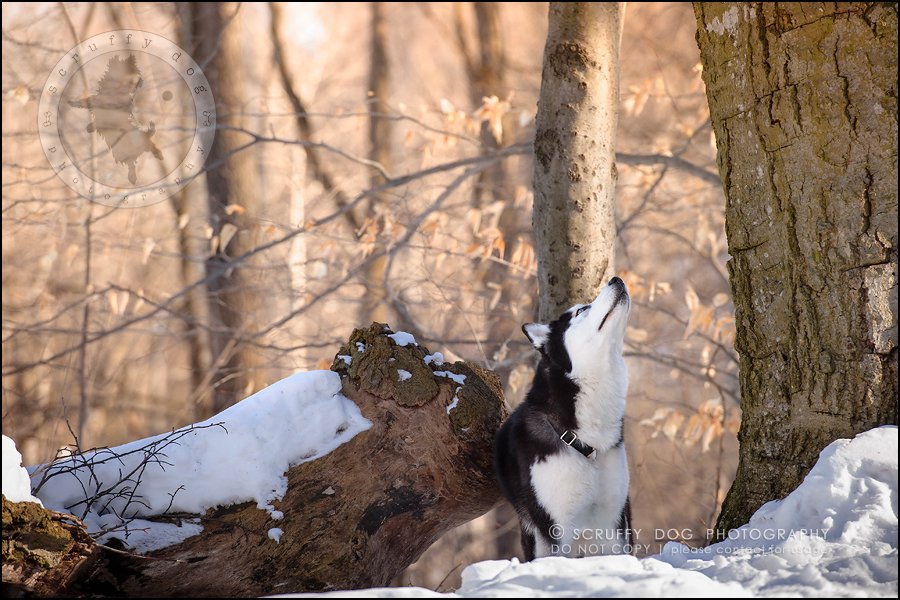 if you think winter sessions are all white snow, think again!  i work hard to find locations rich with color and texture, even in the dead of winter …and these dried beech leaves are a beautiful backdrop for Asha and her sisters.
how gorgeous is this girl?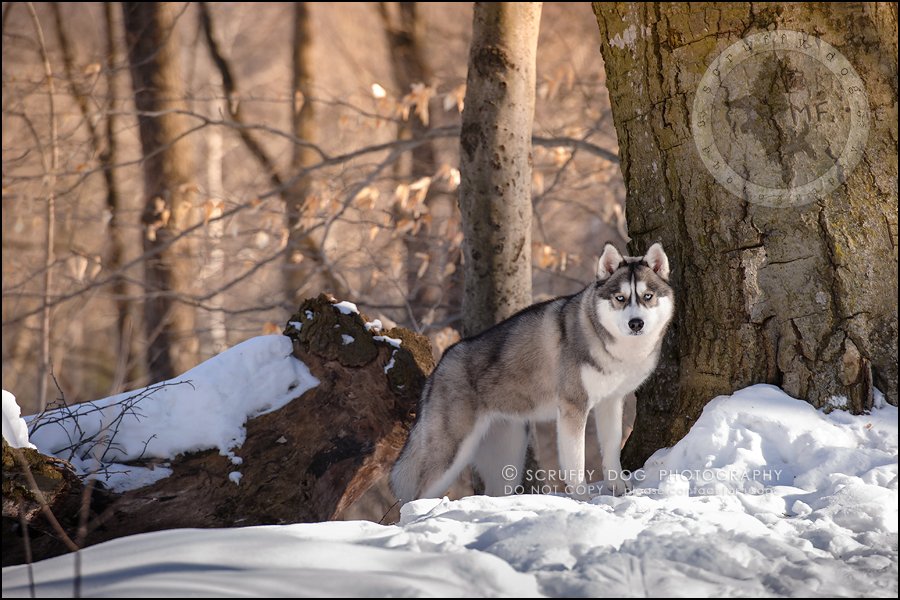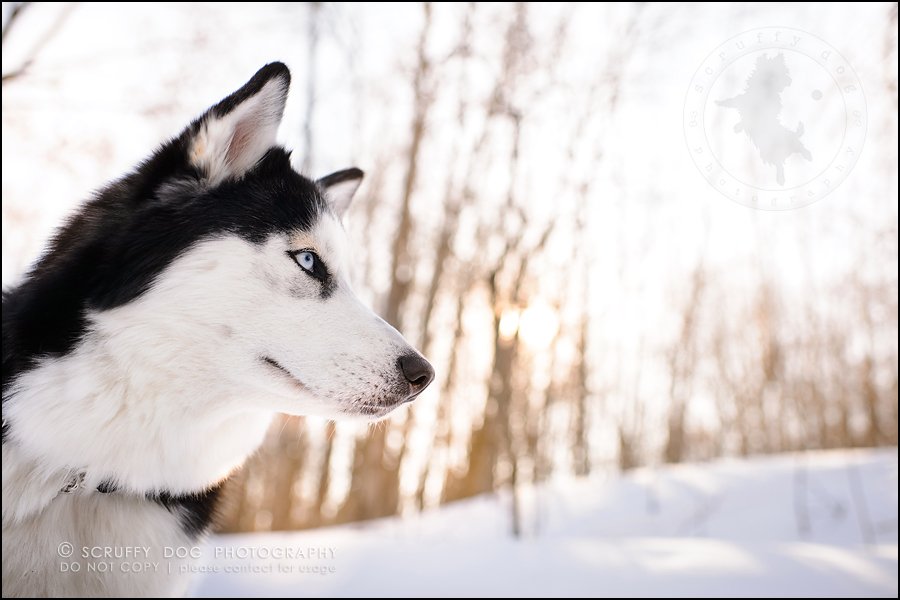 like i said, all three girls were right at home in the snow…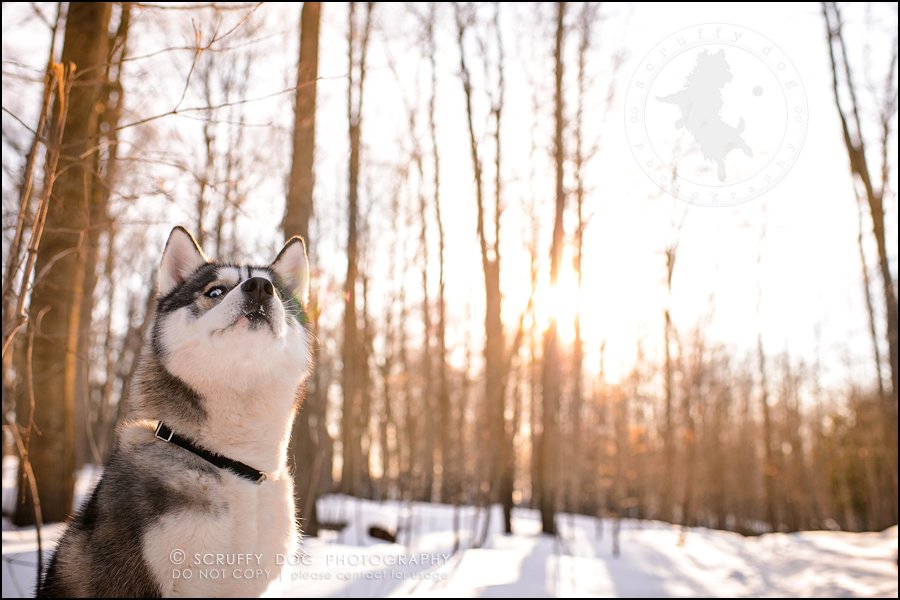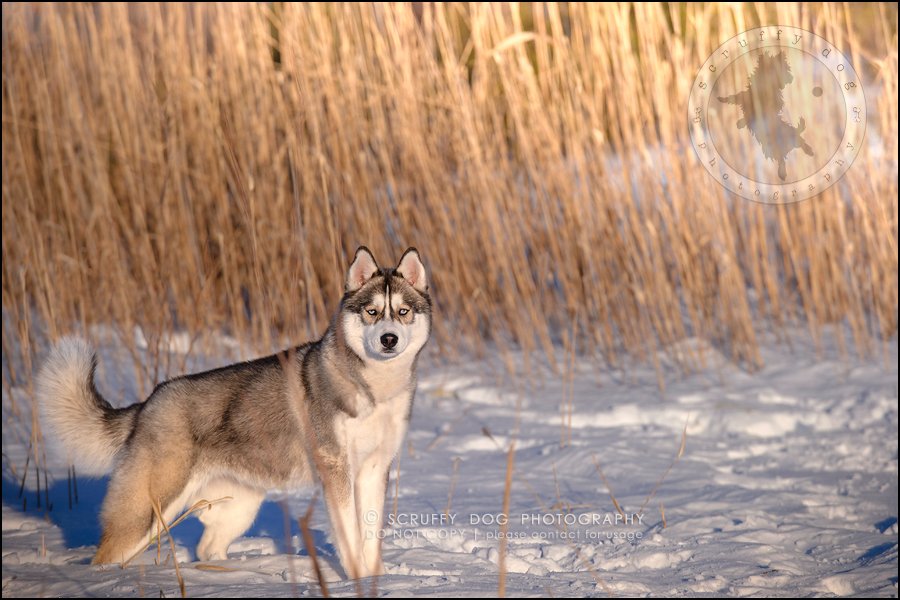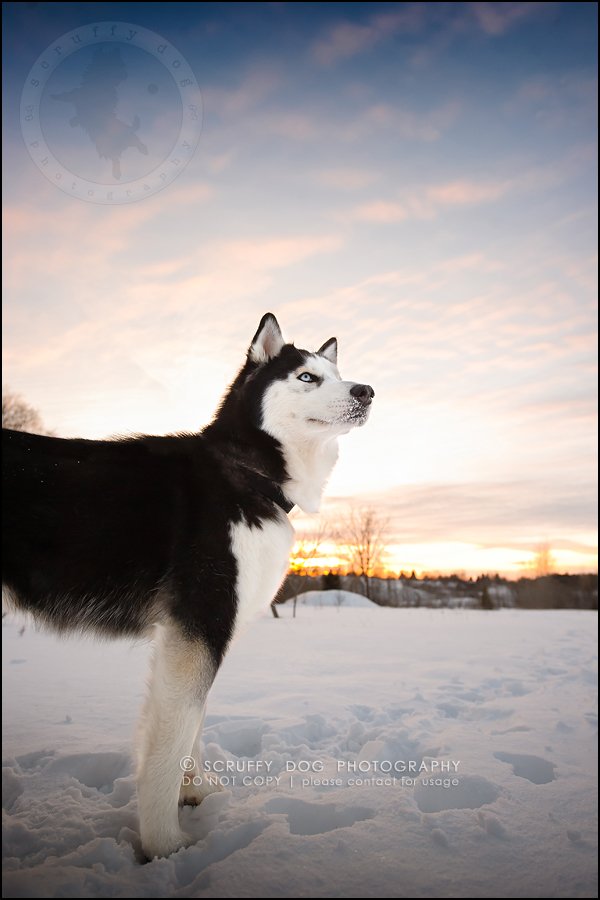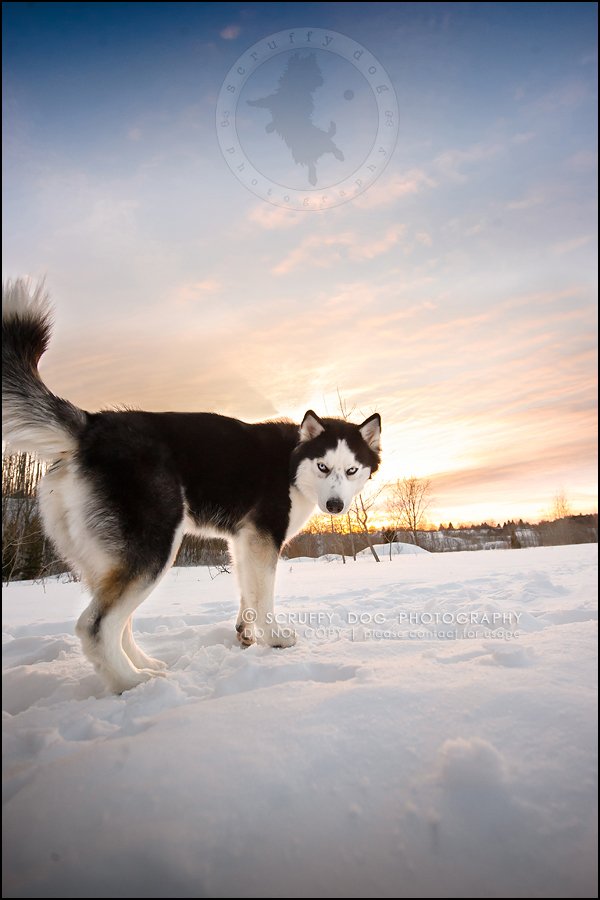 thanks for making the 17+ hour trek to share your three gorgeous girls with me, Angela.  i hope for the girls' sake you get some snow this winter!