meet Sampson … a.k.a. Sammers, Brickhead, Bully, Mr. Wiggles, and Goober.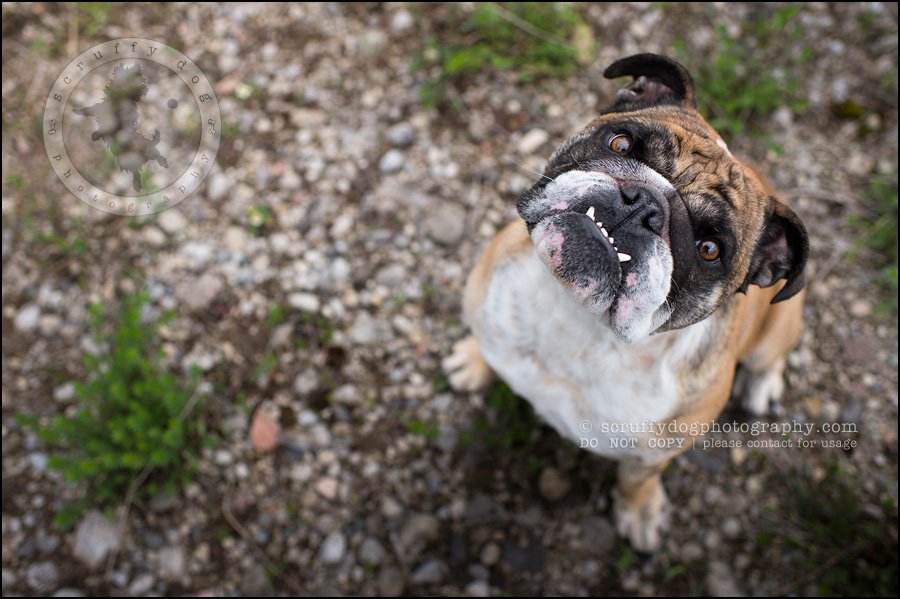 like a lot of scruffy dog clients, Sampson's Starter session had been booked more than a year in advance … in fact, this boy's session was supposed to have taken place last November, but weather thwarted our attempts and we rebooked for spring.  even then, Sampson's session was bumped a couple more times due to weather … in this case, the bizarre and brief heat in May, which would have left this highly athletic bulldog's tongue lolling in most of the photos.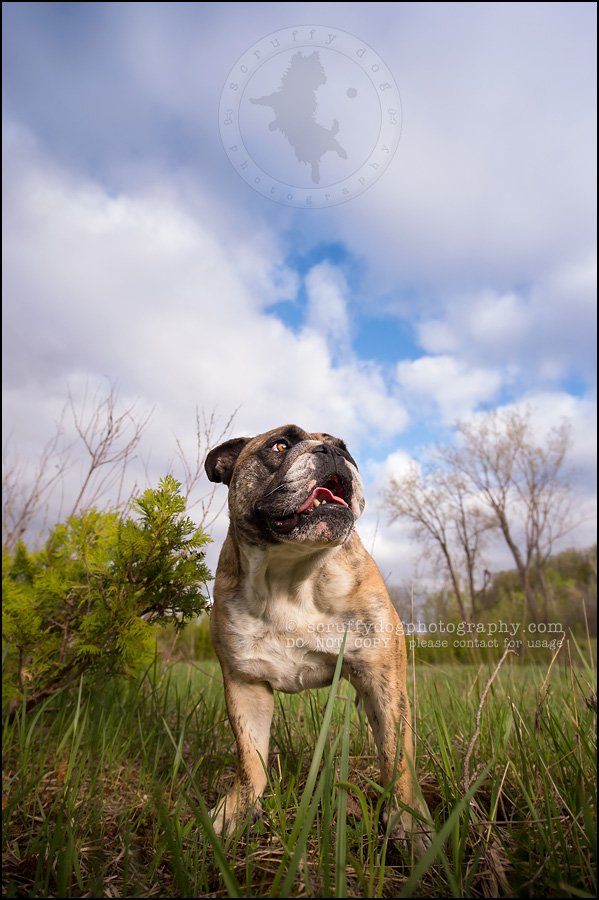 but finally we found a day, in spite of a threatening sky, where the temps were just perfect for this incredible boy.  and boy, did we have fun!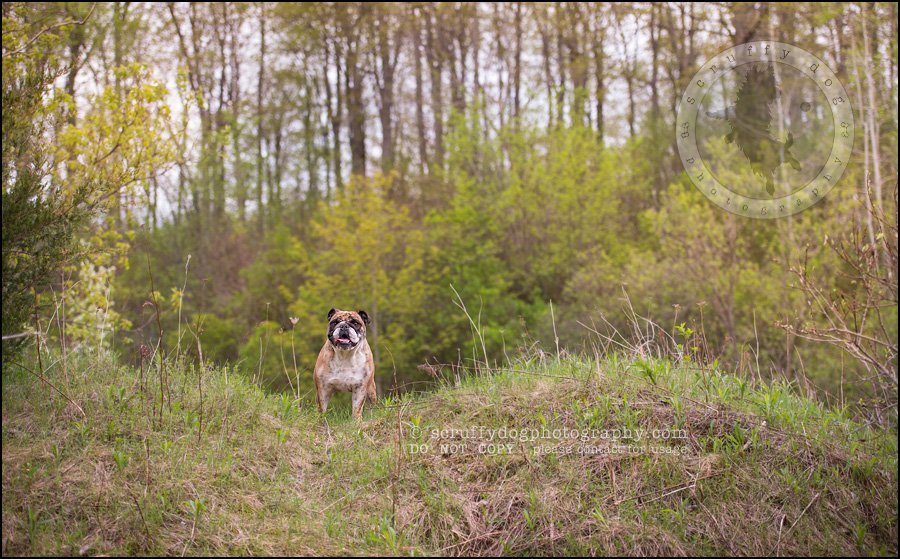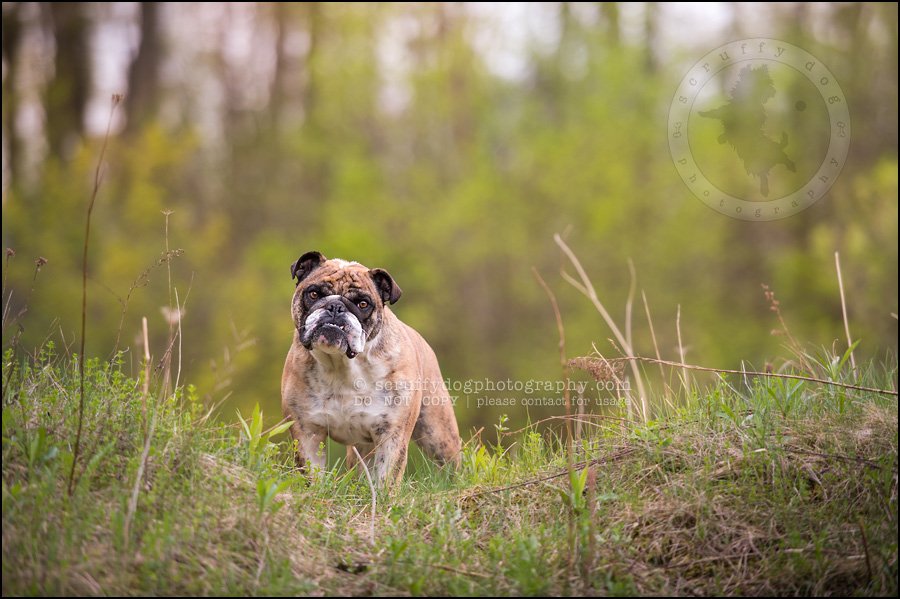 i love photographing bulldogs.  i won't lie though … i've always said they're not a breed for me.  for my own personal dogs, i prefer sharing my life with a true working dog, hunting breeds being among my favorite.  i love working with their intense drive, and training and building a deep understanding and working-bond with my dogs.  i have to admit though, this boy Sampson certainly made me reconsider, if only for the brief time of our session together.  like all bulldogs, Sampson is a character … a clown, a joker, a comedian.  he's fun-loving, happy, and totally adores his parents.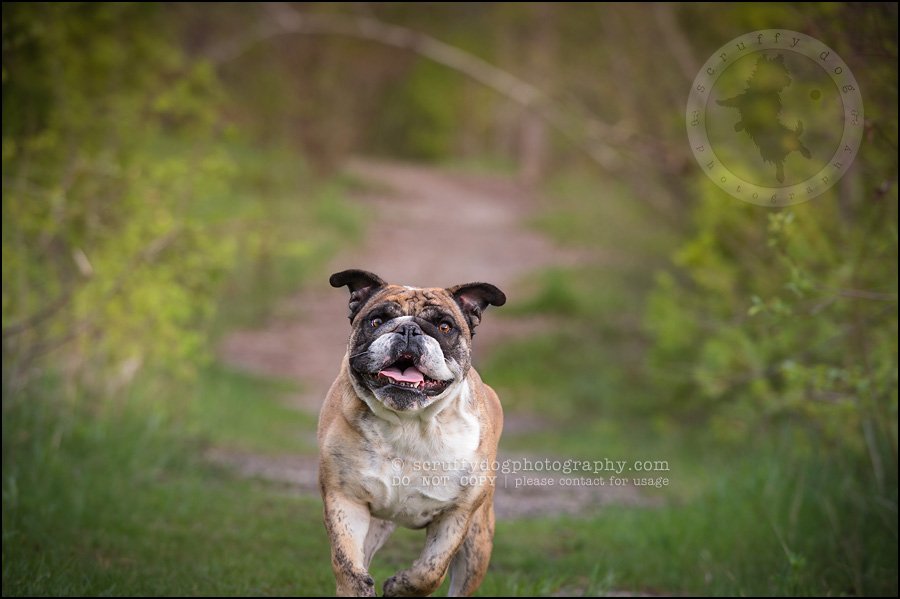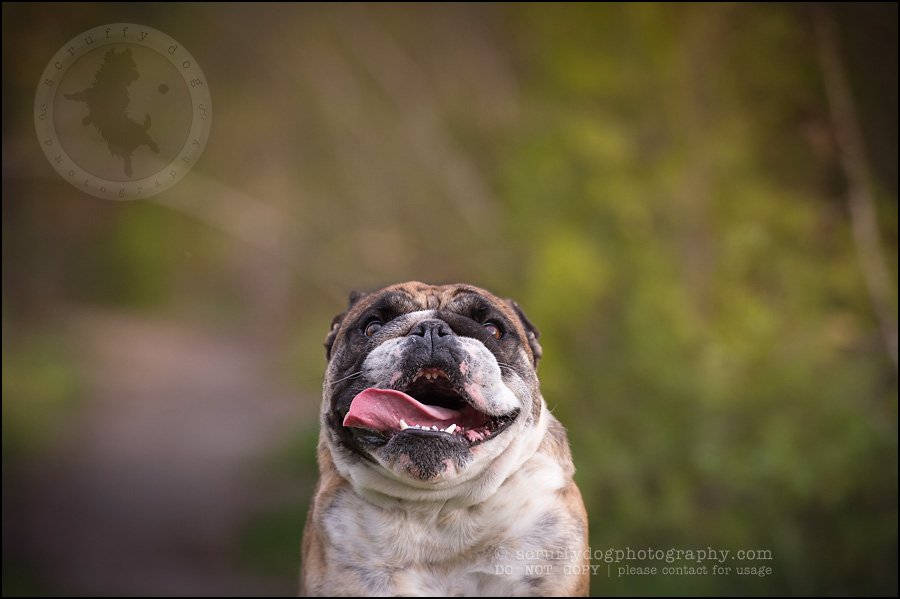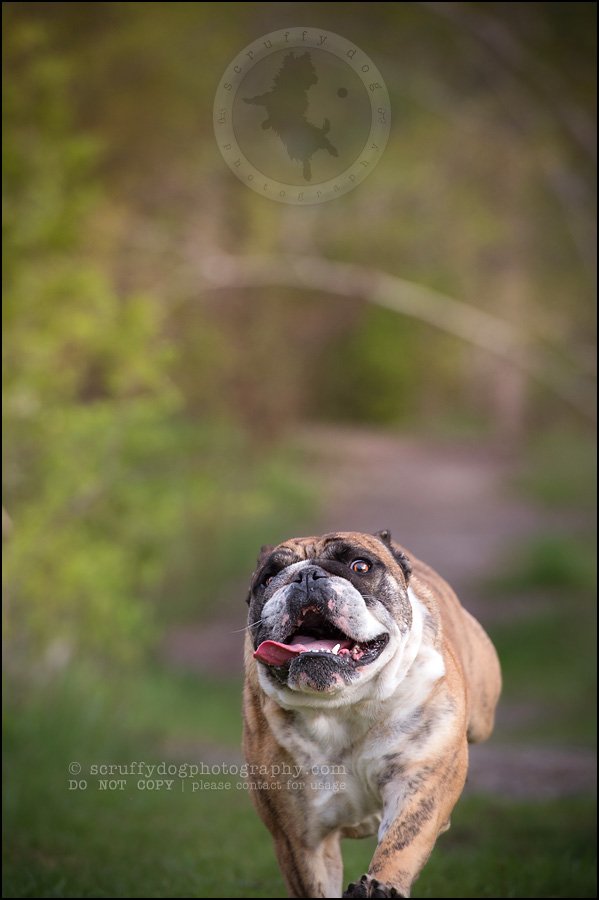 Sampson is also well trained and handled by both of his parents.  not only did we not need a long-line, but you'll notice Sampson didn't even require his collar … and let me tell you, if i feel even the slightest hesitation about a dog's reliability, i will not let an owner remove a dog's collar and ID.
Sampson's recalls were not only perfect, but this tank came in like a torpedo, leaving me laughing behind the camera at the variety of expressions i could see on his face with each click of the shutter.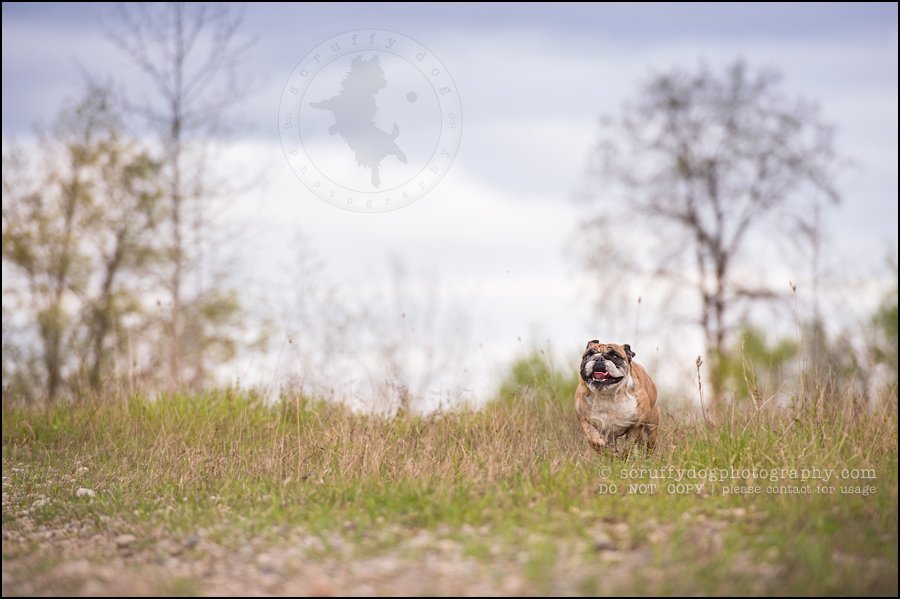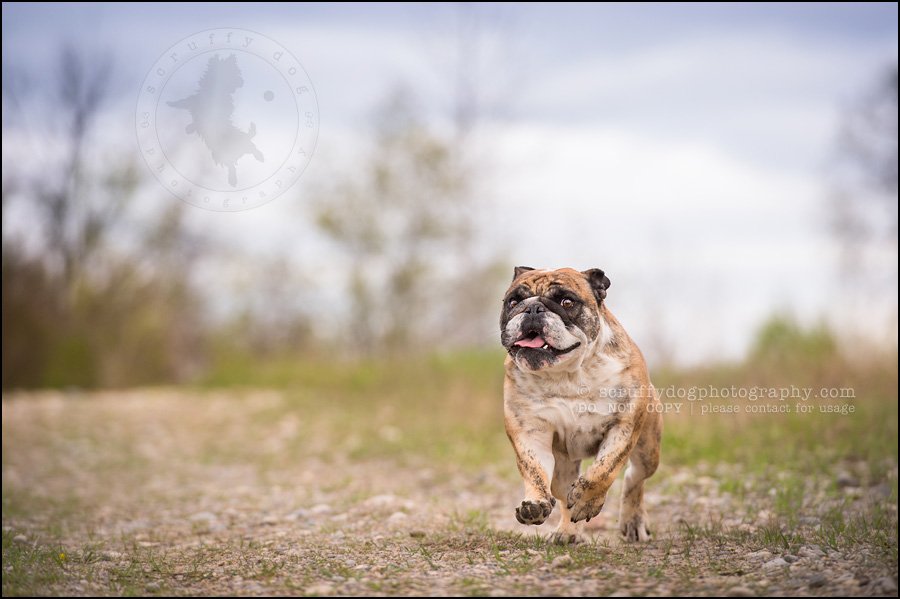 Sampson is something of a poser as well … it's like he almost knows how handsome he is.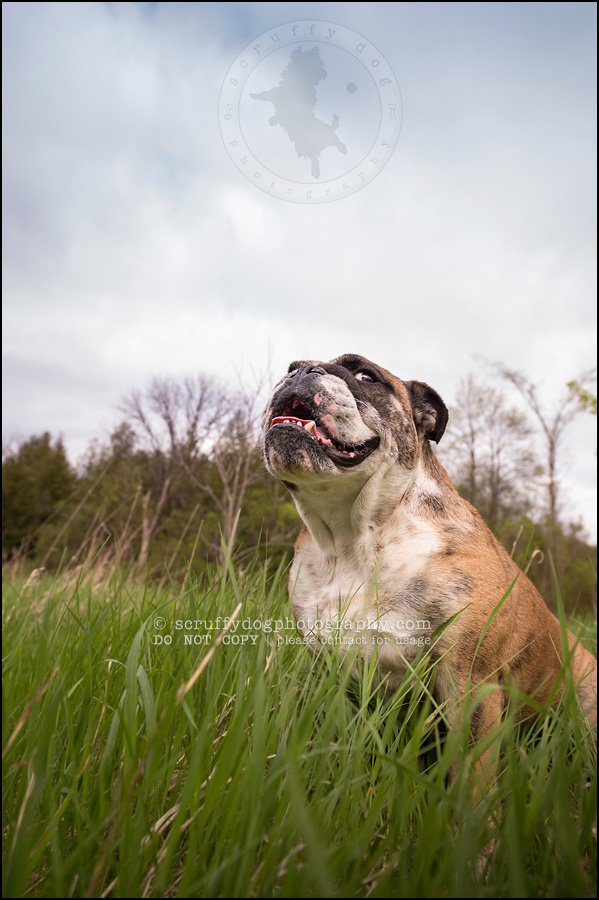 …and since he's not a bird dog and my highly-skilled duck calls are lost on him, 'meows' seem to encourage the proper reaction.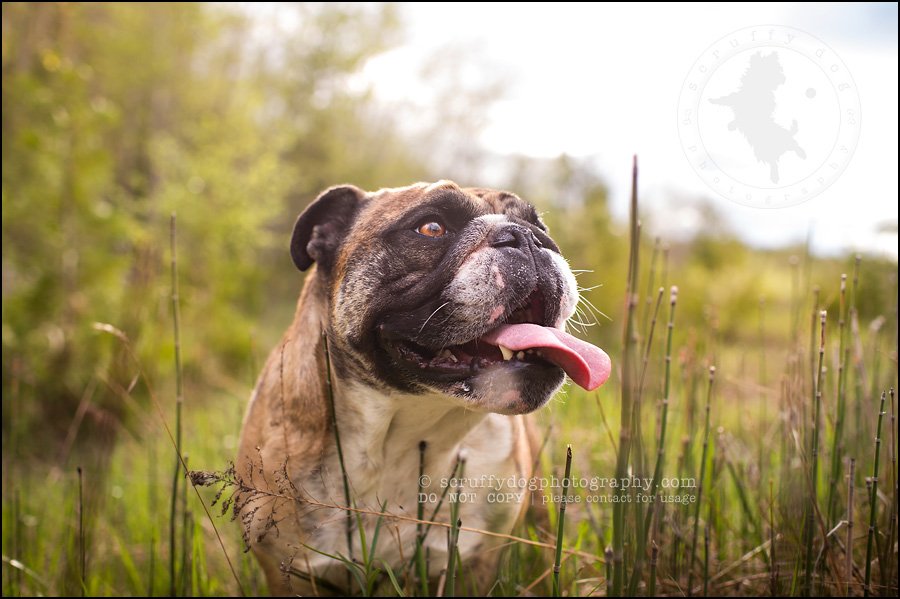 and of course, no bulldog session would be complete without some fun with a ball.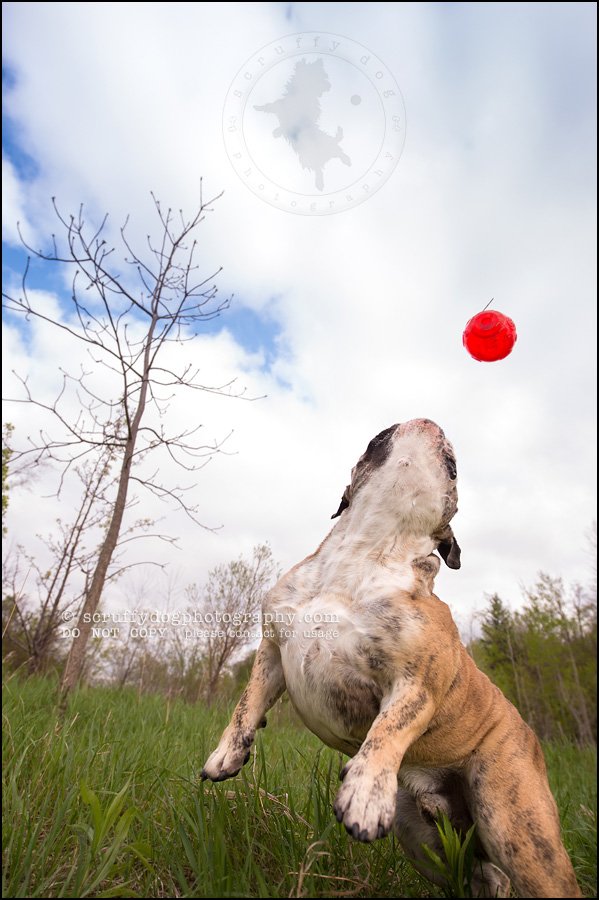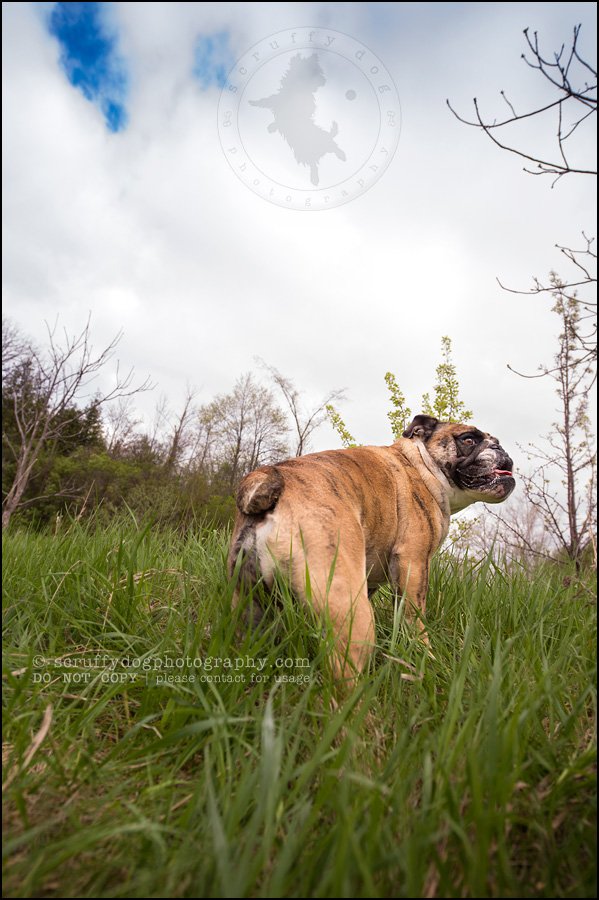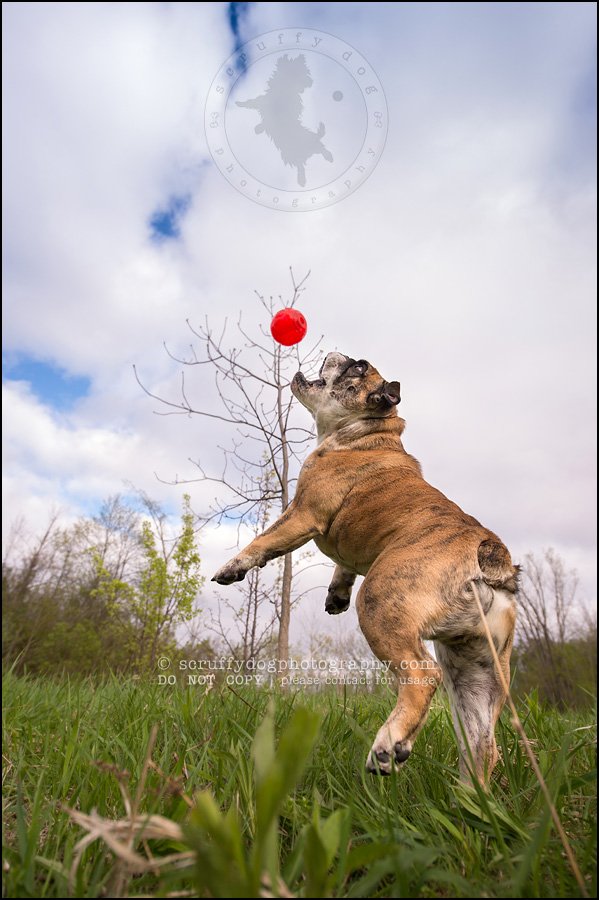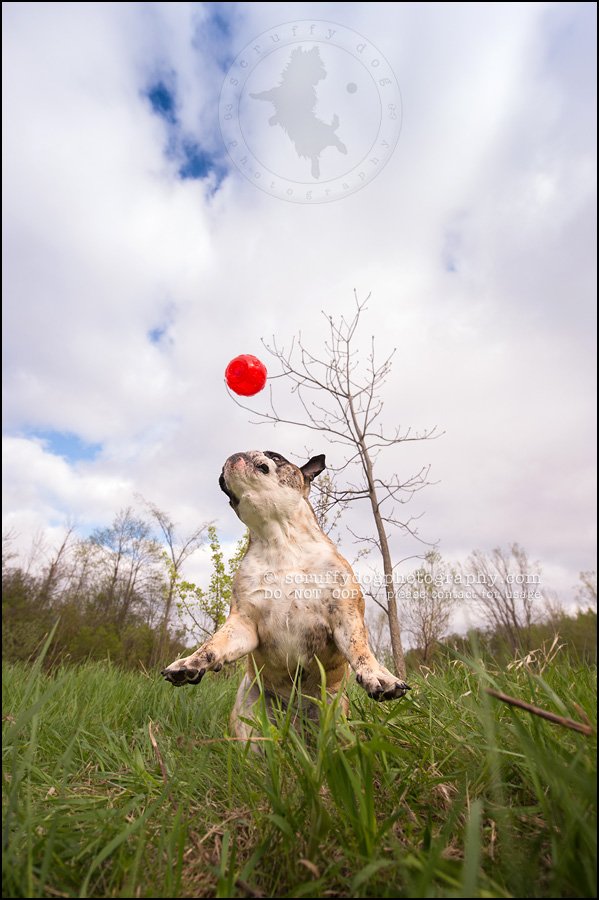 …although Sampson's favorite is sticks.  so we scrounged up a couple for him.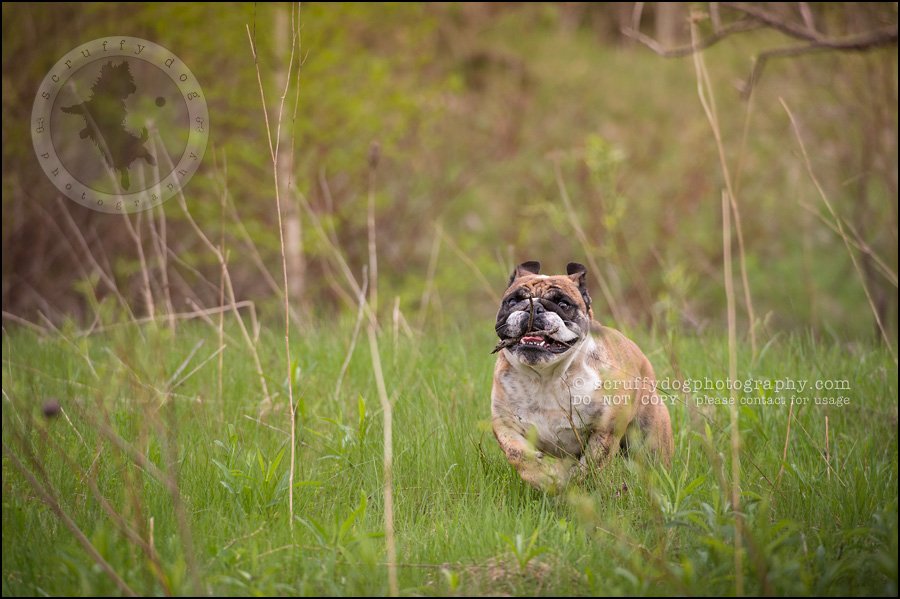 thank you, Sampson, for being one of the most fabulous bulldogs on the face of the planet.  and thank you Jonathan and Jamie for trusting me with your Brickhead's images.  it was
such
an honor and a pleasure!