let me introduce you to Ms. Reese … a.k.a. Reesey or Reese's Pieces … a two-year-old, goofy, leggy, lap-dog of a Doberman Pinscher who had her Fine Focus photo session + booster with me last spring here in Waterloo.  the booster offers extra time and images to a session for the client who is after a little more or adds a second location like one of our urban client favorites.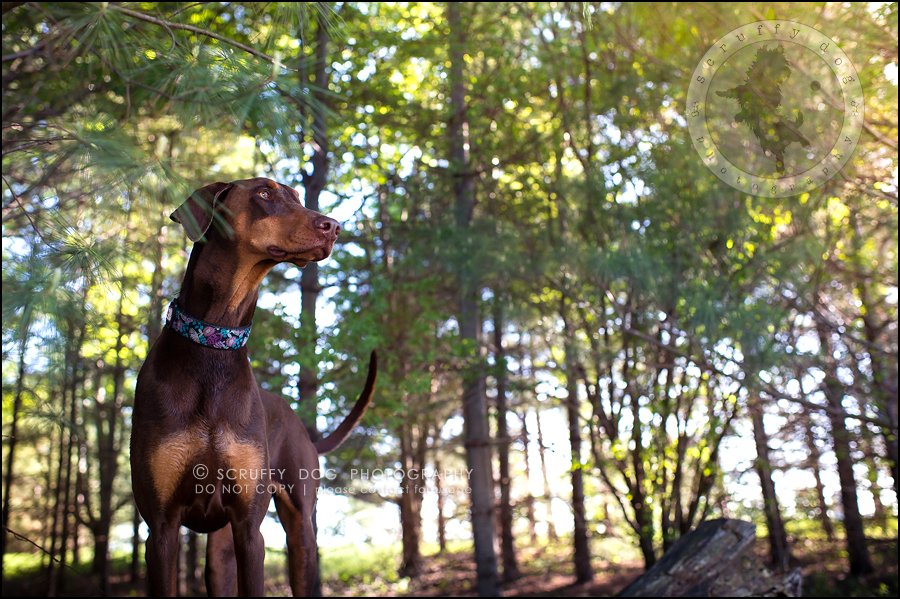 like many SDP clients, Reese's mom, Diane, requested
the tunnel of trees location
where i am afforded some great variety of light, vegetation, and settings.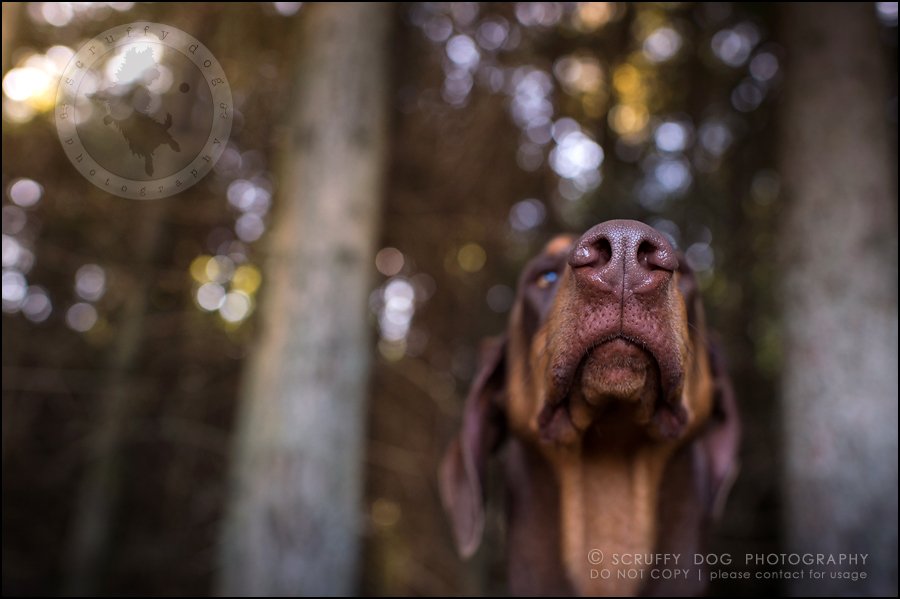 i just love the long green grasses of spring, and Reese's reds are a lovely contrast …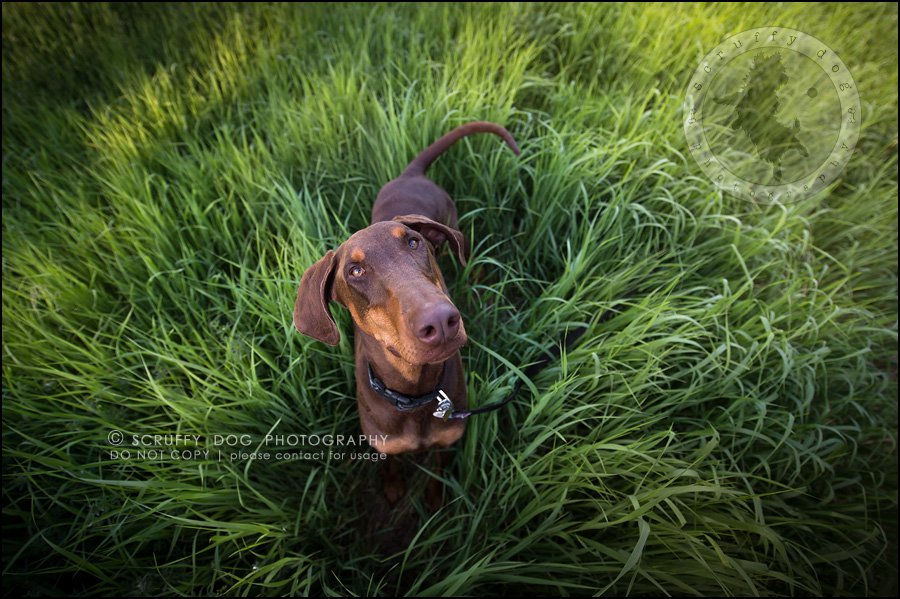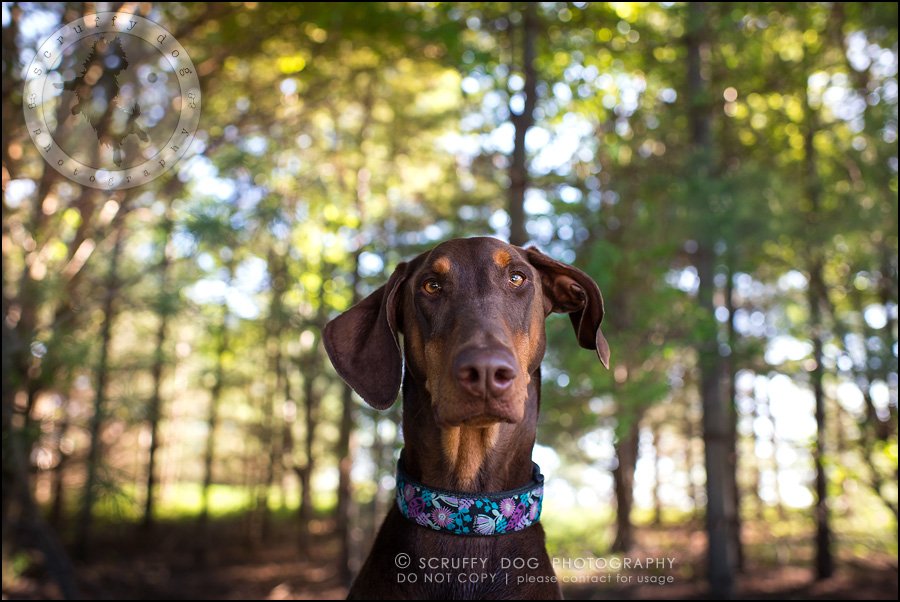 what some people don't think about, and what i always advise my clients of in the materials i send out to prepare them for their
scruffy dog
session is that 'wardrobe changes' are encouraged!  Diane clearly read my carefully compiled materials — advice built over a decade of photographing dogs — and brought two collars along for Reese's session.  this adds to the overall variety of the resulting gallery of images and the photographic memories of your 4-legger.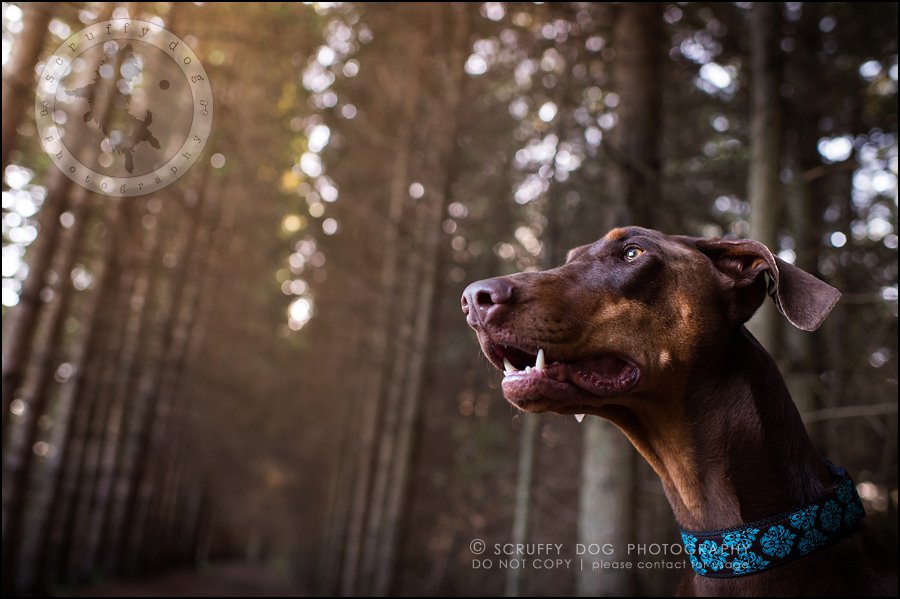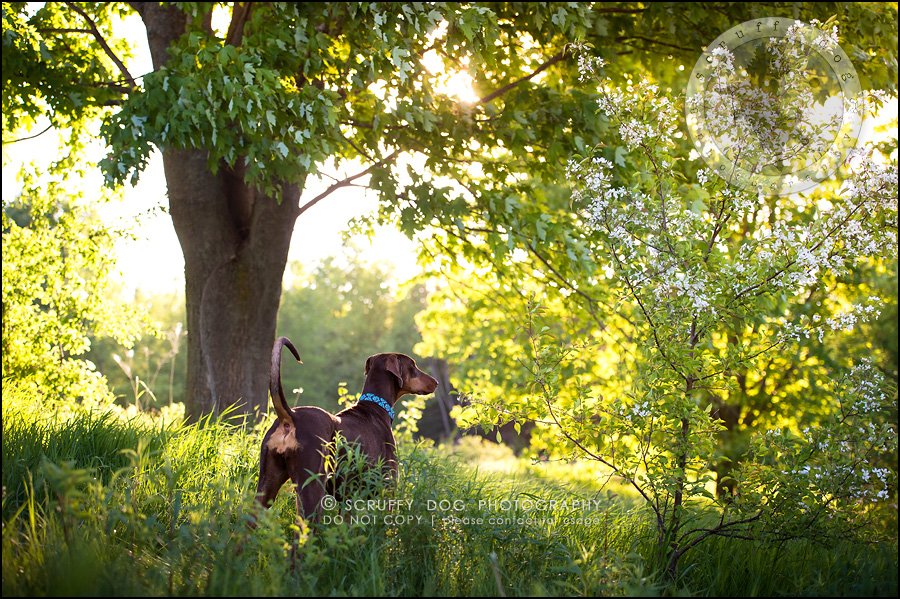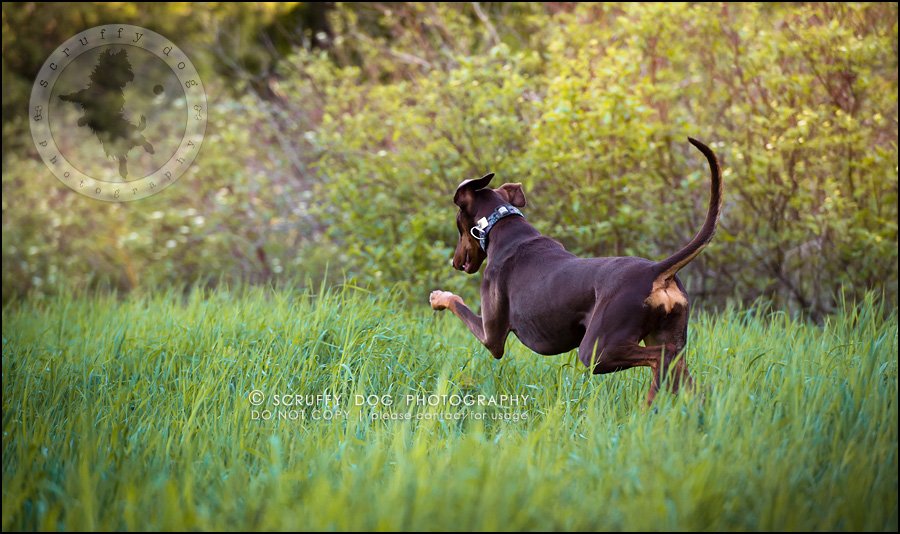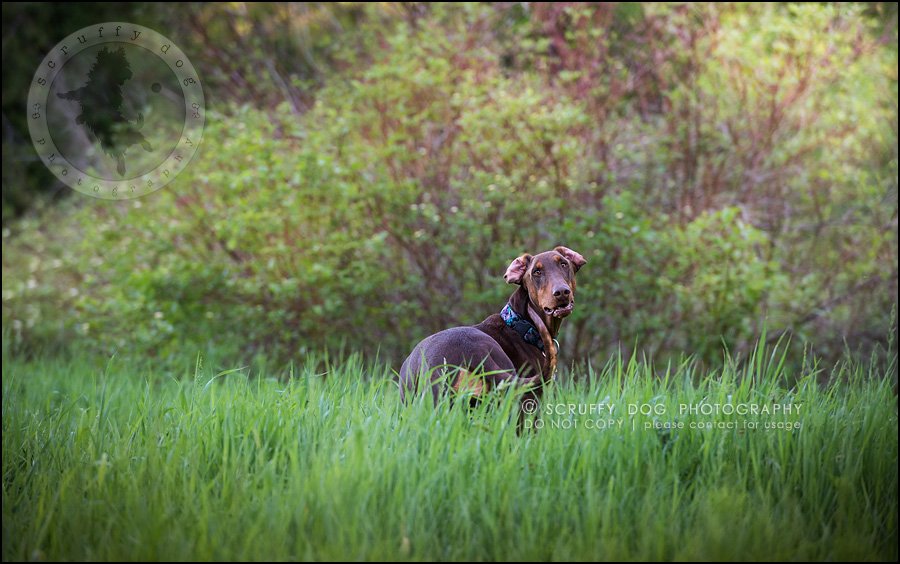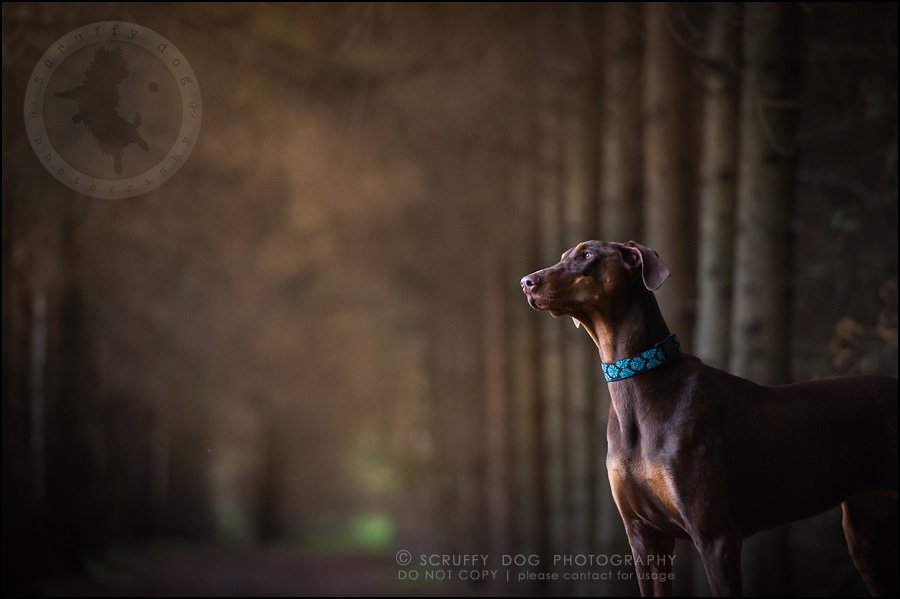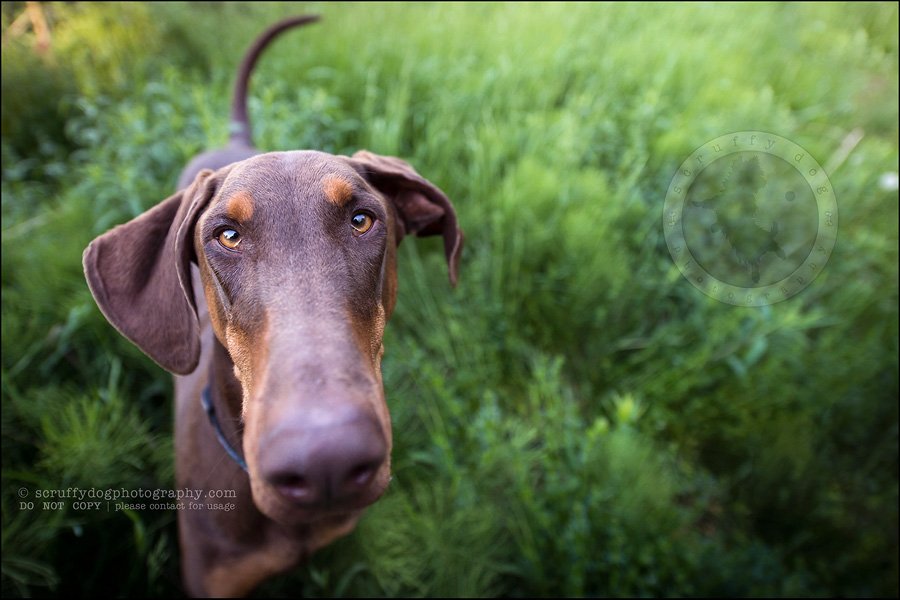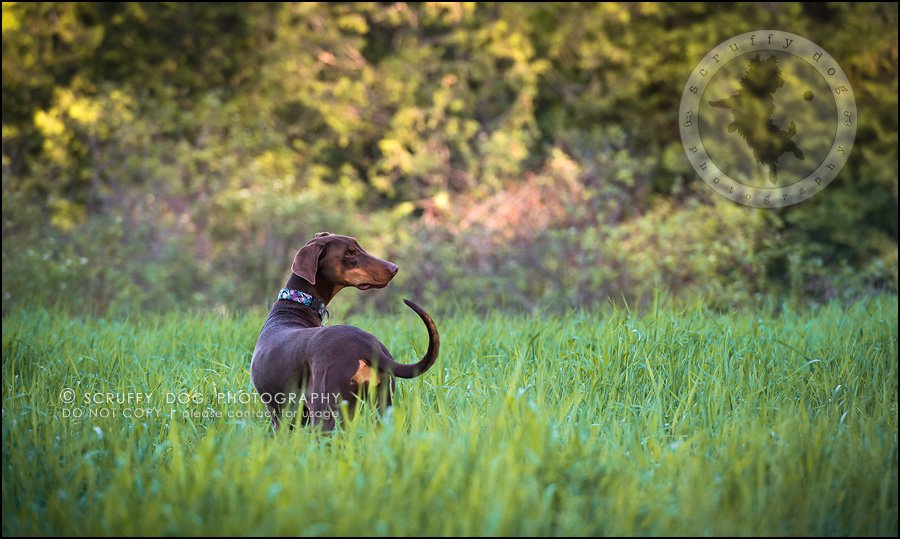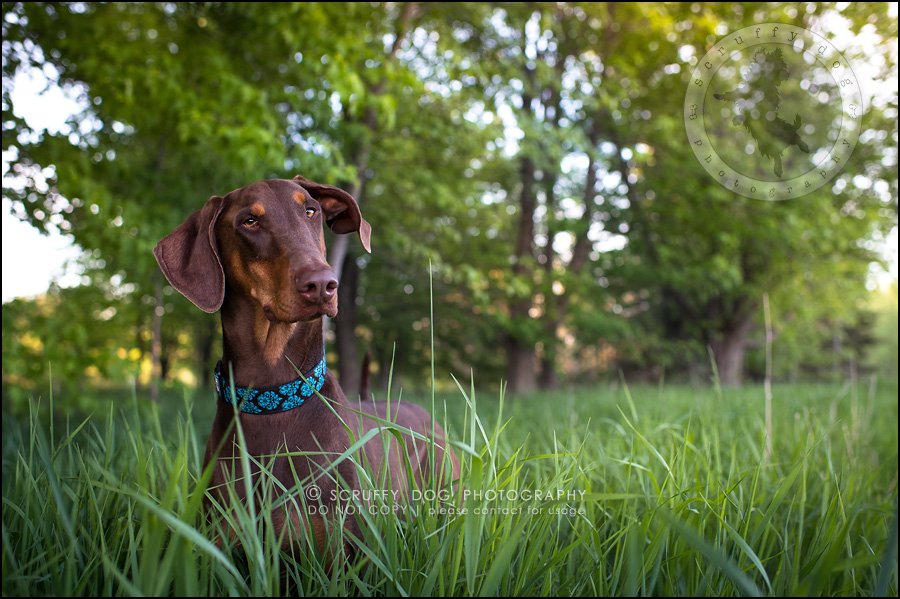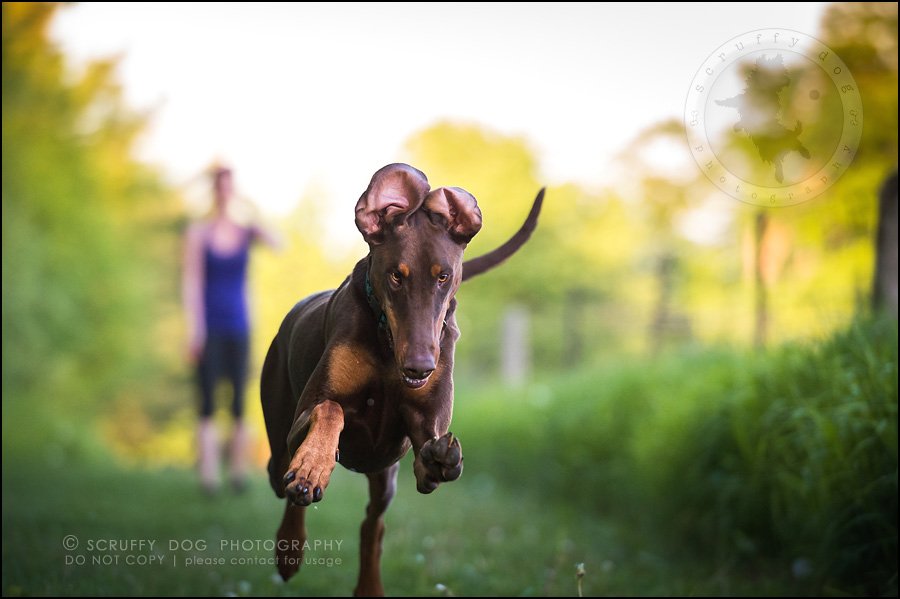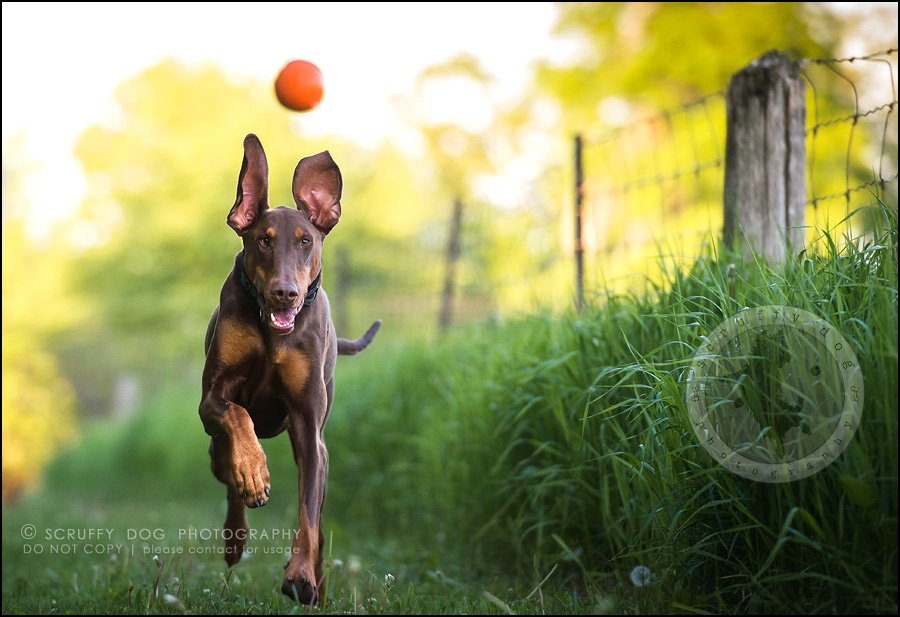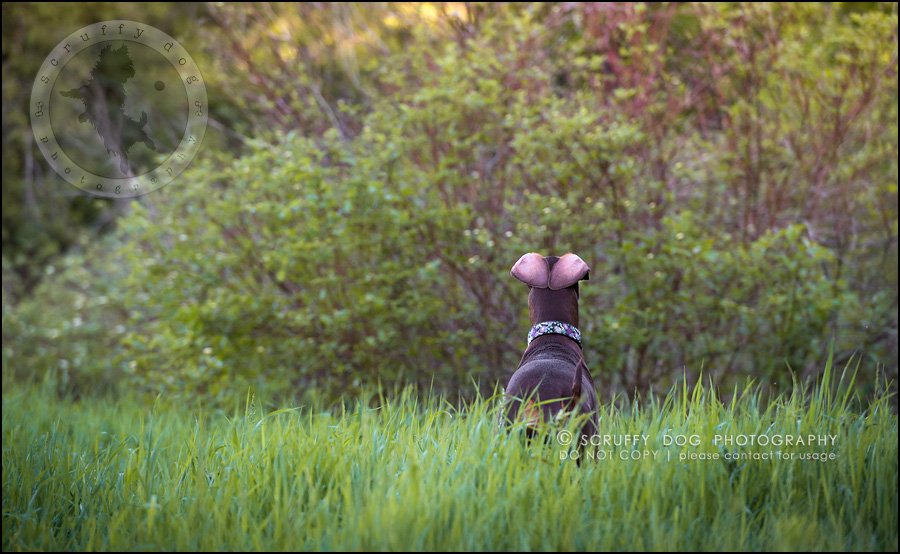 thanks, Diane, for choosing
scruffy dog
to capture your lovely girl's images!  and hang in there, Reesey, one day that cat will be your friend!