after losing Blitz's sister Maya only a few weeks earlier, Corinne and Phil had a fall photo session on the books and decided to keep the date with their boy Blitz.  although it is always wonderful to see them and spend time with them, with the loss still so fresh, i admit, it was an emotional and quiet session.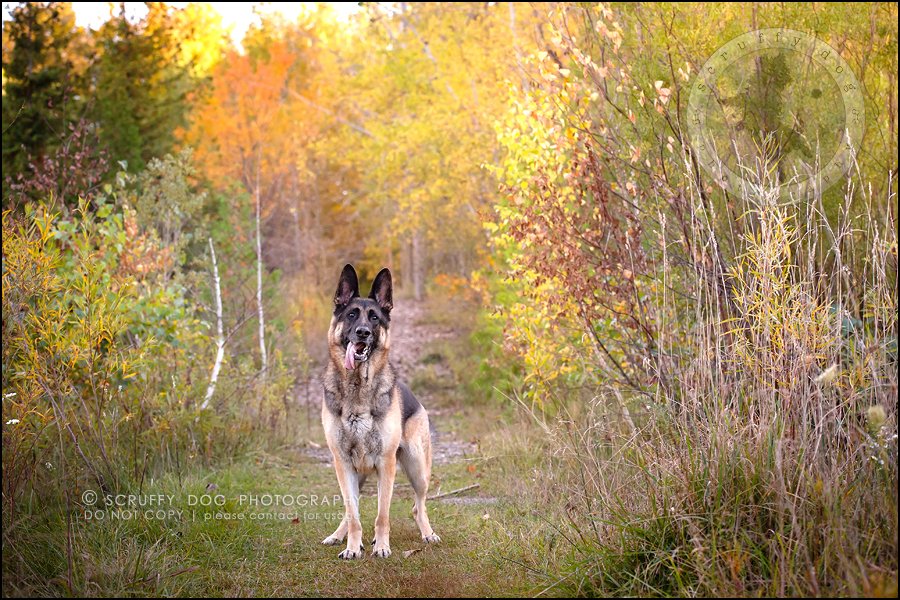 still, i think we all bucked up and worked to make the most of an otherwise beautiful afternoon.
…and Blitz certainly had fun down by the river.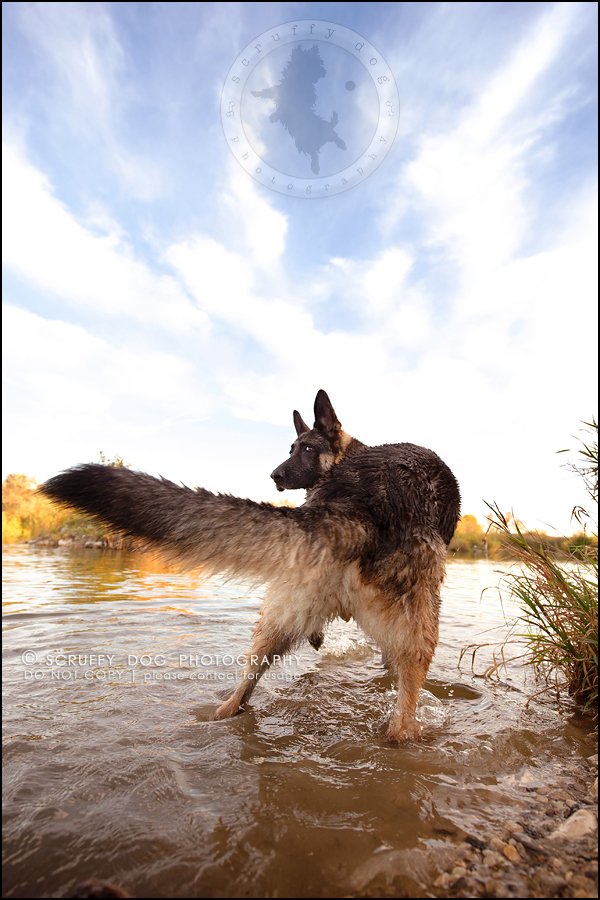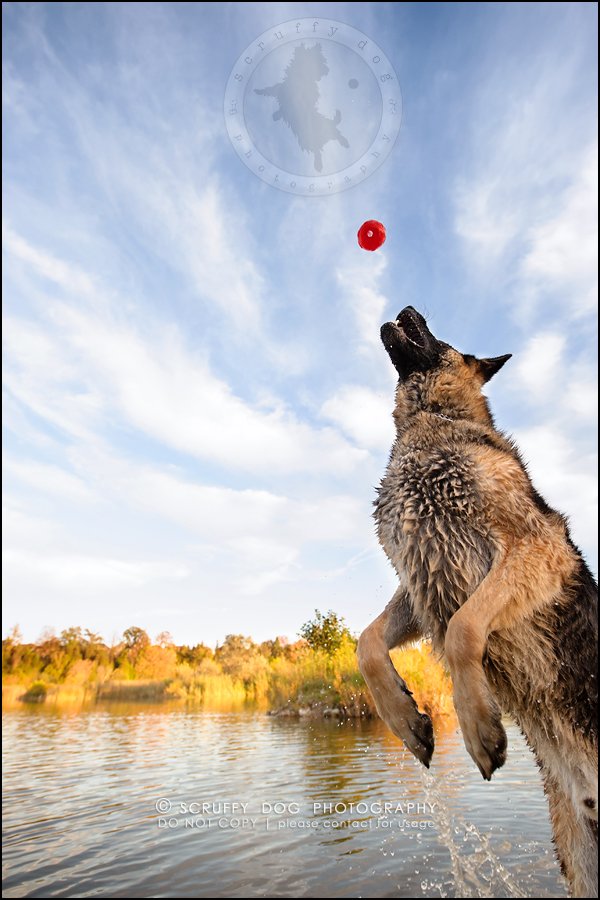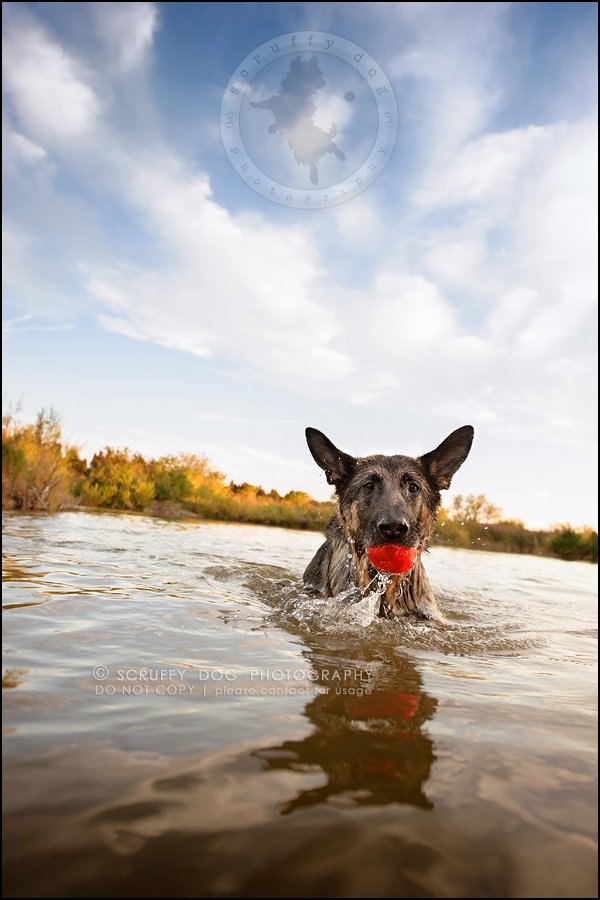 then, in the spring, it was high time for me to meet the young and wild Zelda, Blitz's new sister.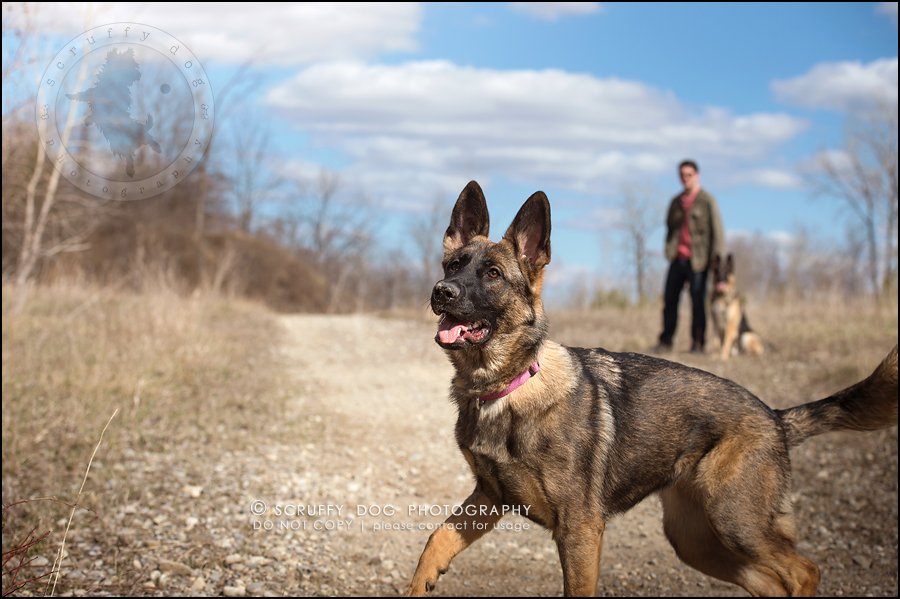 this girl is GSD, but she has the drive, intensity, and energy more of a Malinois.  easy-going Blitz definitely has his hands full.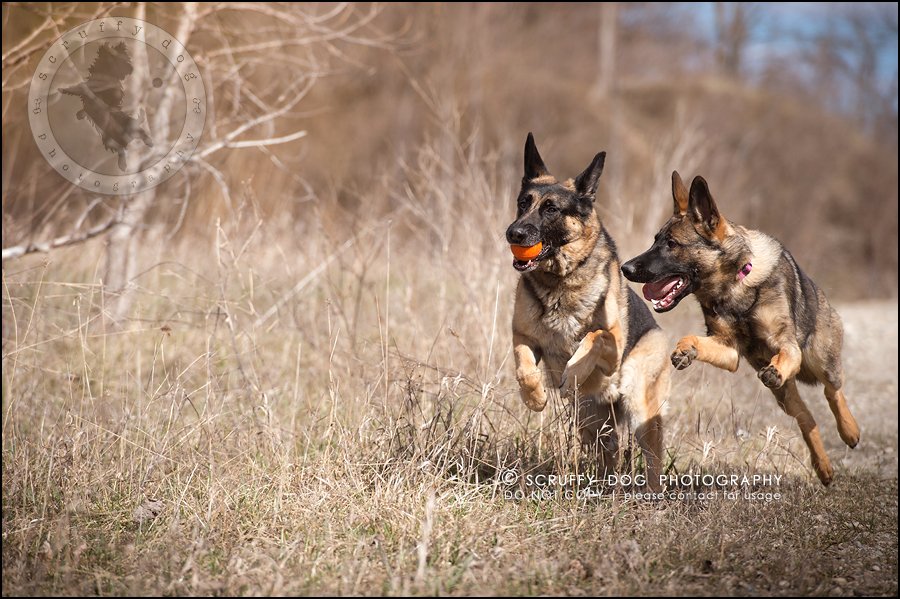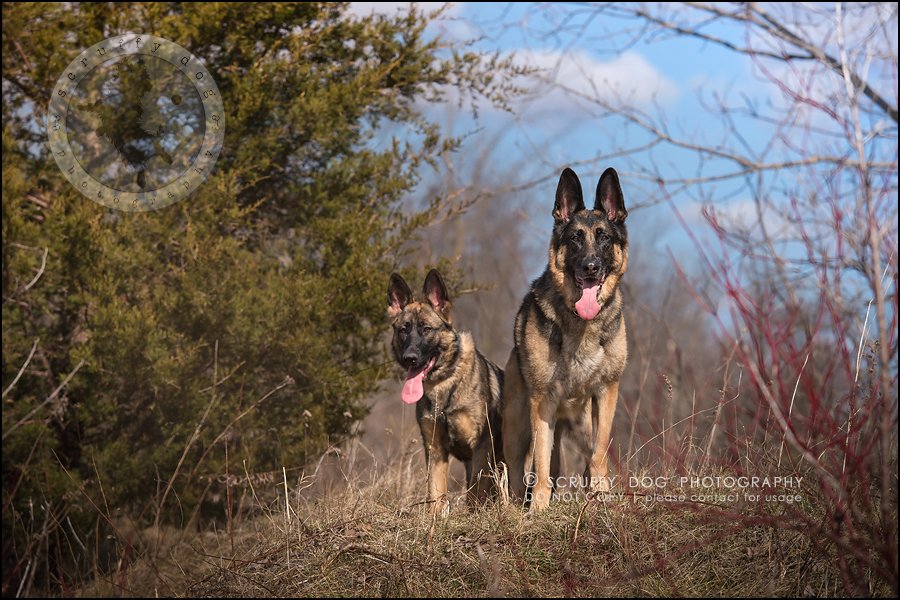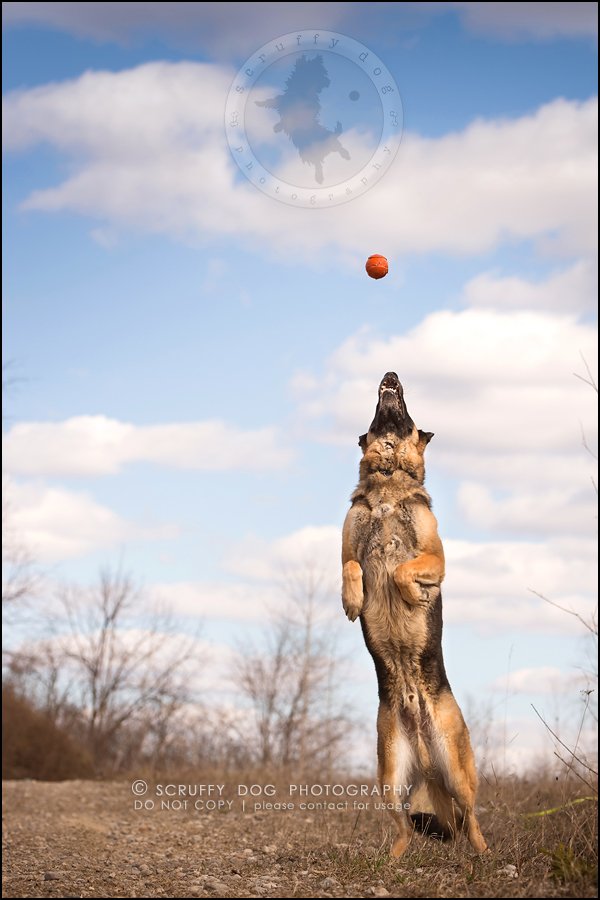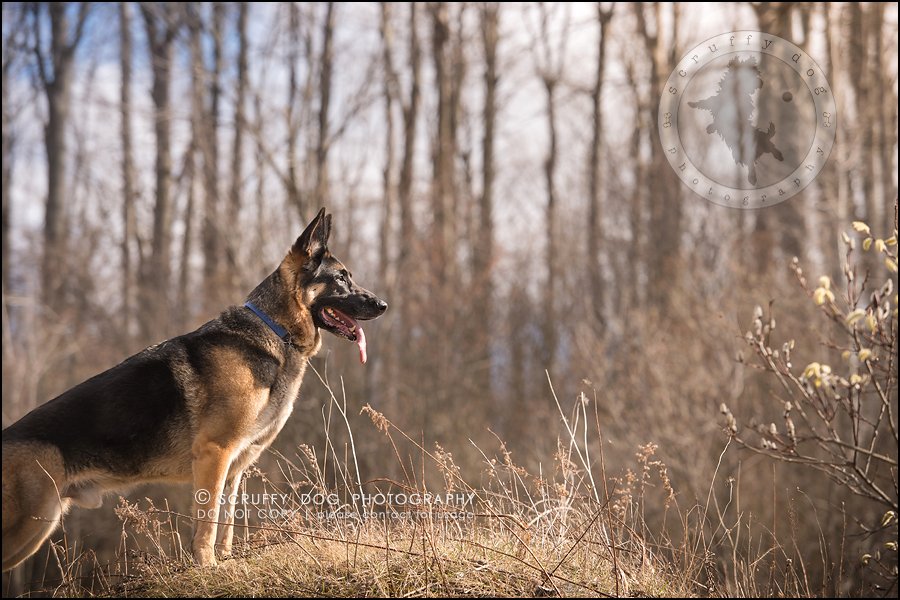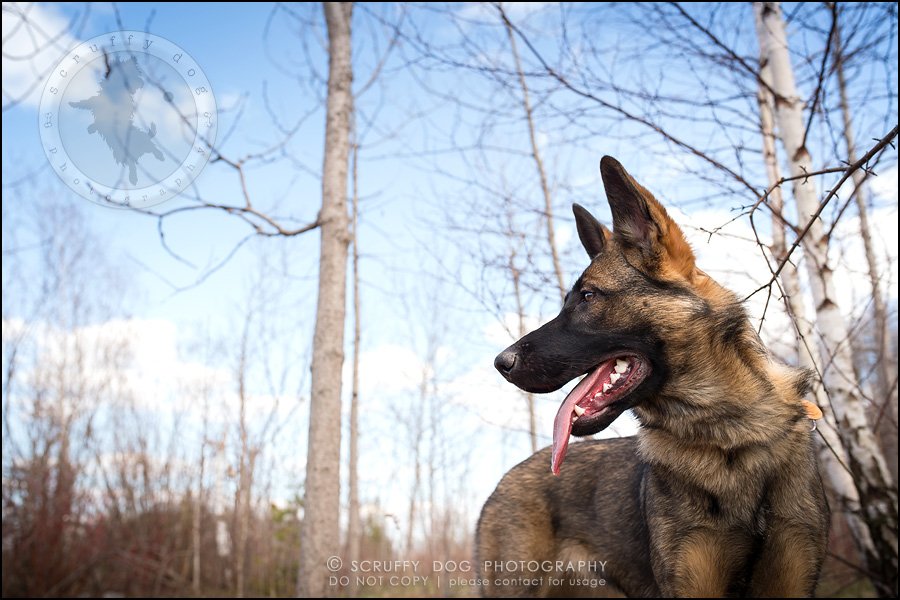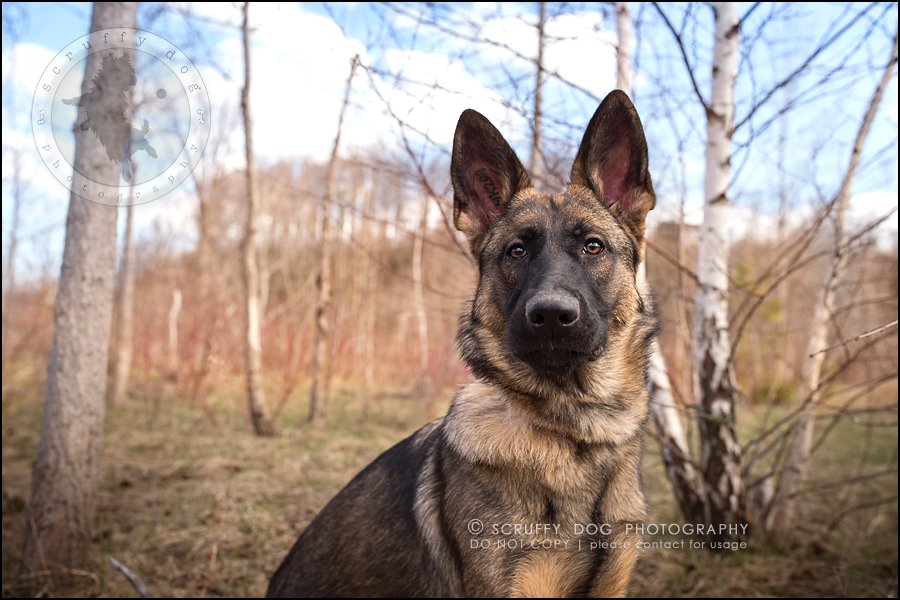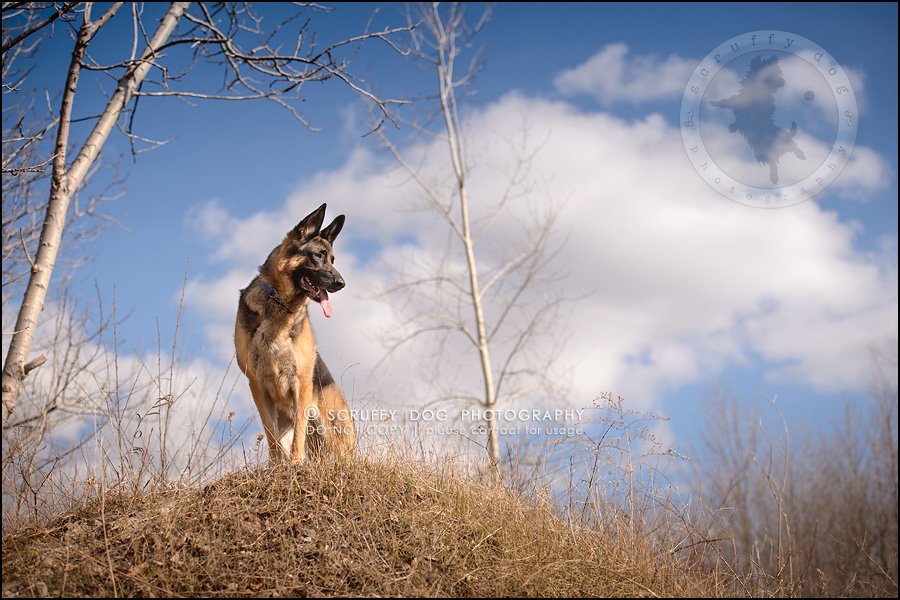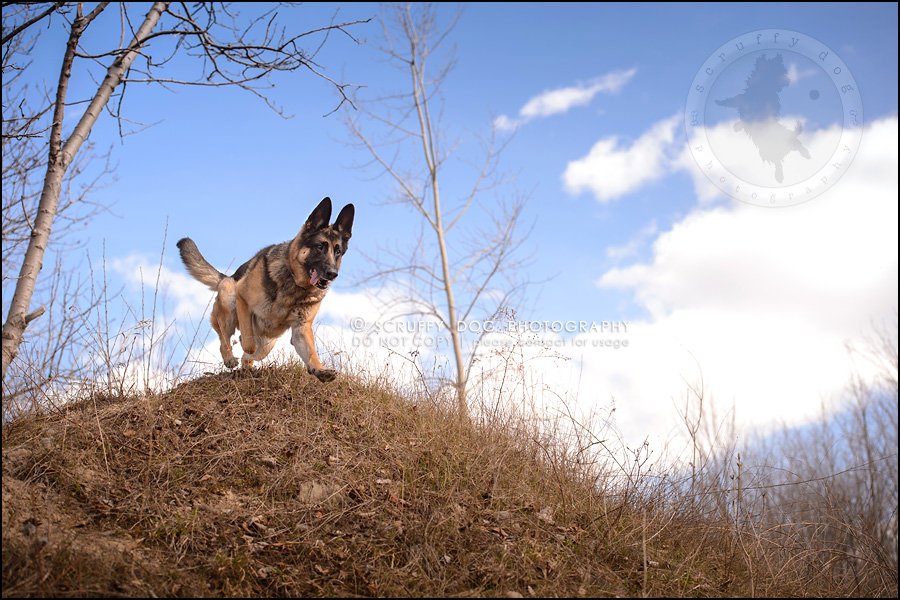 you'll be seeing more of these two in the future as they have a Big Picture session on the books for this fall.  i so look forward to working with Corinne and Phil again as two of my most favorite clients, and can't wait to see the incredible strides Zelda has taken!