Mika and Bobby made the trek from Ajax, Ontario to Waterloo for their first scruffy photo session in April of 2013 for what was supposed to be an Honor SessionTM. Mika was battling cancer, and going through chemo, and Debbie and Marcus weren't sure they'd have him much longer than the week … so fitting in their session — rain or shine — was imperative.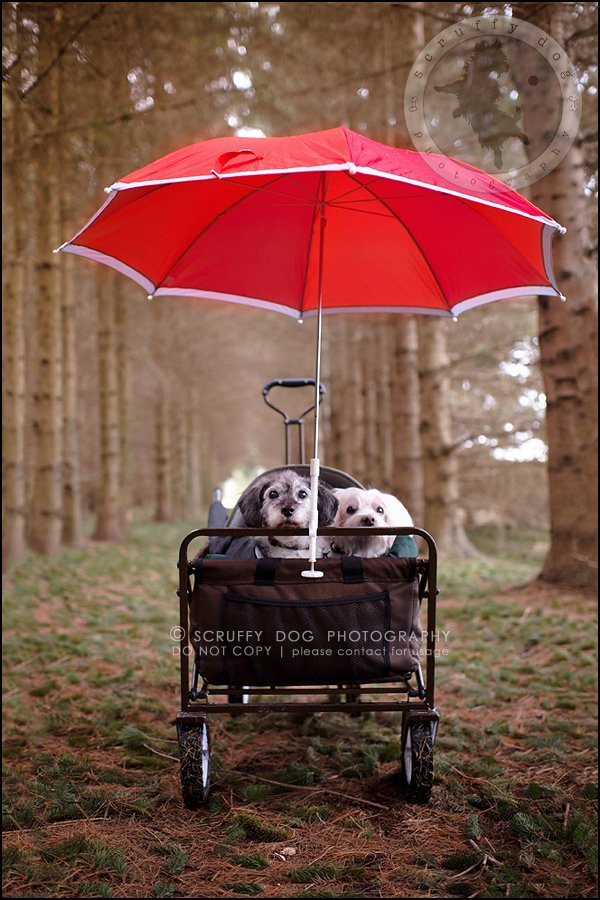 and rain it did.  but that didn't stop us.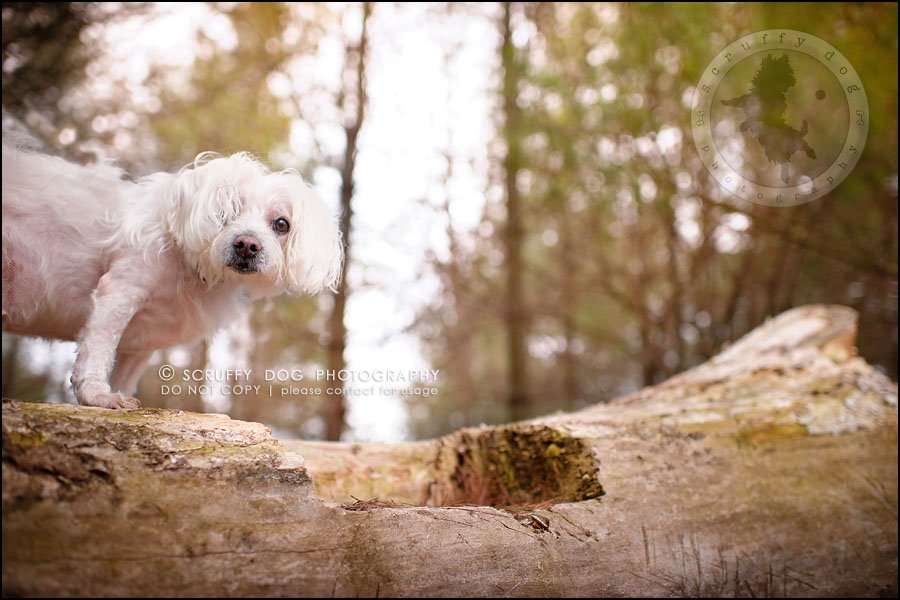 Mika shook off those raindrops even as we took cover under a covered bridge.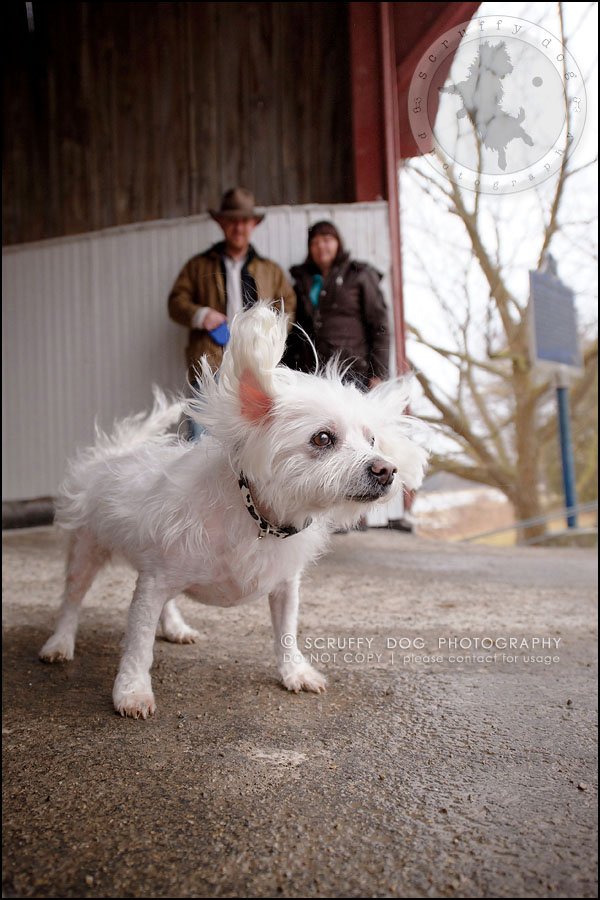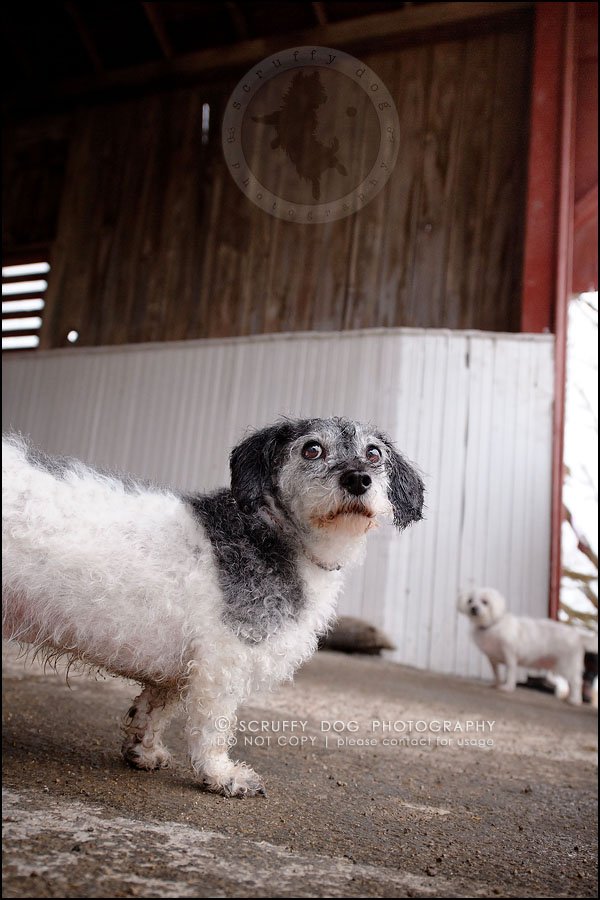 and he and Bobby took the drizzle like a trooper down at the train station.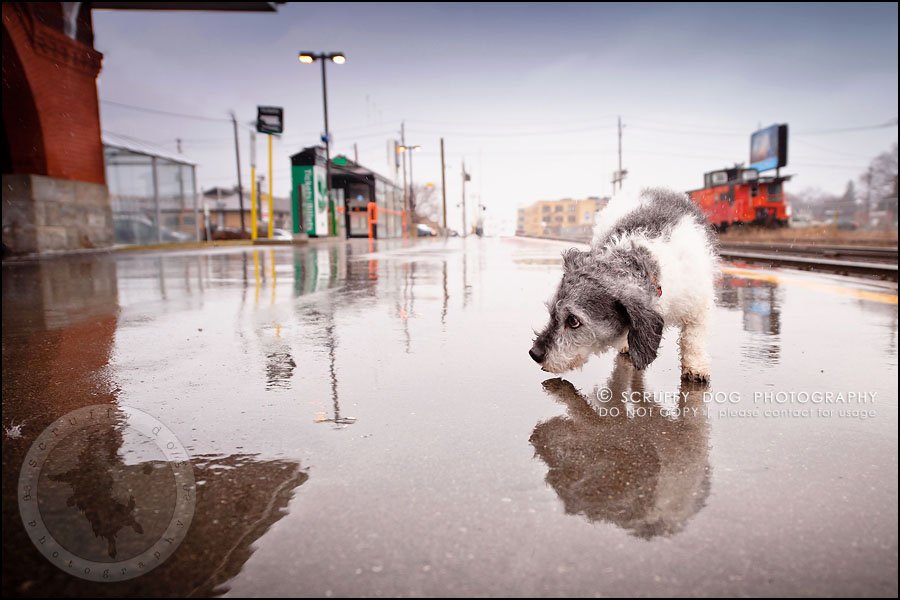 the train tunnel offered us some good cover, and a chance to warm up.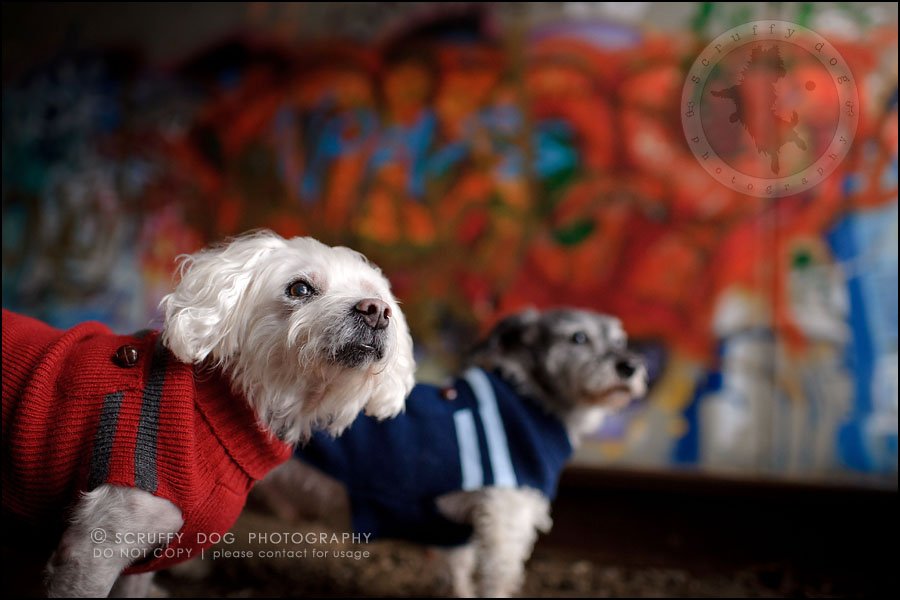 now, i'm not going to take any credit for Mika's remarkable turnaround in health after his scruffy Honor SessionTM , but he's only one of many 4-leggers who take an amazing turn after their session, exceeding their guardian and their vets' expectations.   some call it a little scruffy dog magic, but i like to think it's just good doses of love from their guardians … and Mika certainly had no shortage of that.
… and six months later, we were having another session with these two boys.  i still chuckle when i recall Marcus' response to the booking-form question: What are your 4-legger's favorite features?  Marcus' response: "the fact that he's still here."
for this second session, i traveled to Mika and Bobby's home … this time for more of a Dogumentary type session where i spend a full afternoon documenting a day-in-the-life of your 4-legger.  we started at Mika and Bobby's house.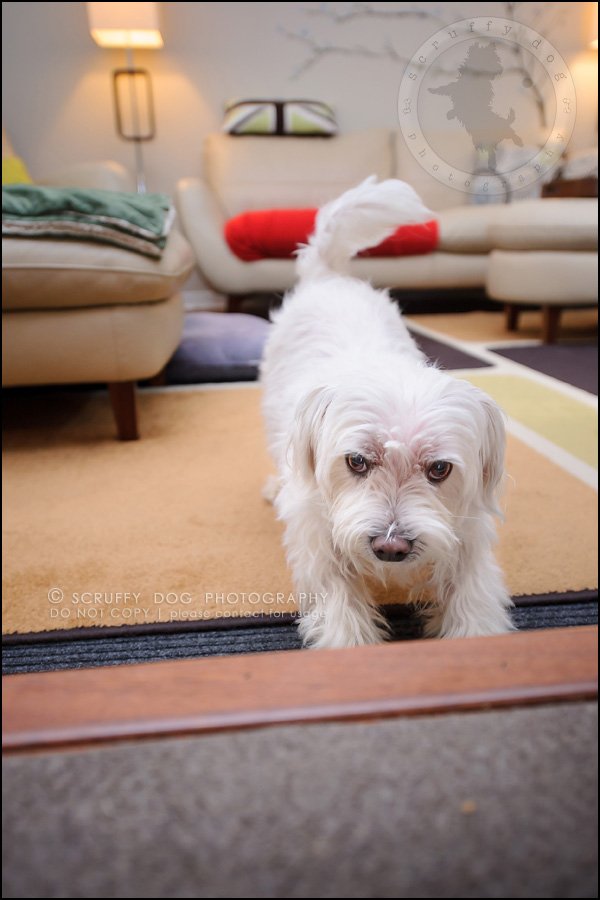 Bobby — a rescue aged somewhere between 15 and 18 — wasn't feeling in top form during their second session, but he was  more than happy to show off his signature mohawk.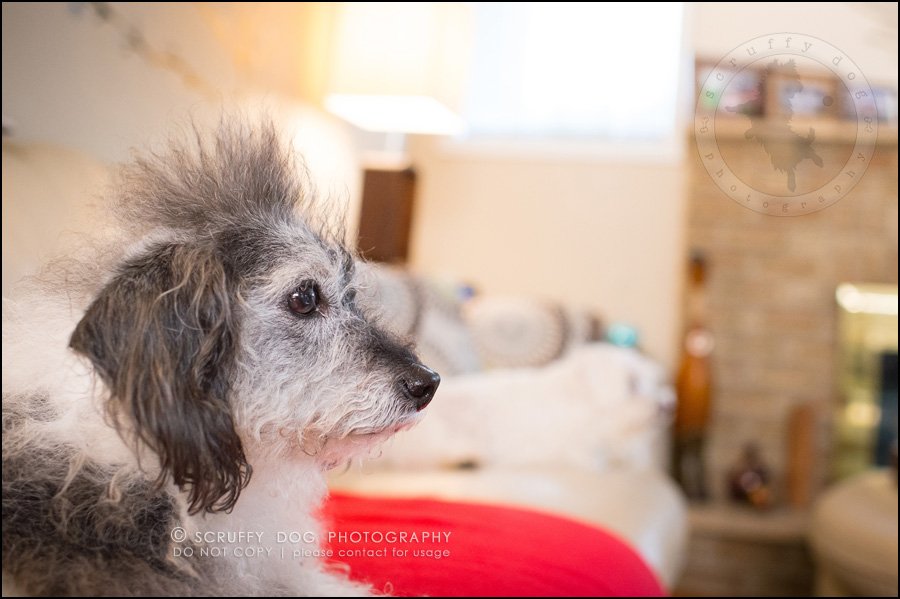 …while Mika was looking for buried toys while photos from his previous
scruffy
session played on his digital frame.
knowing that we were headed out for a good walk and an outing to the stables, Marcus wanted to be sure the boys were powered up with some prime rib.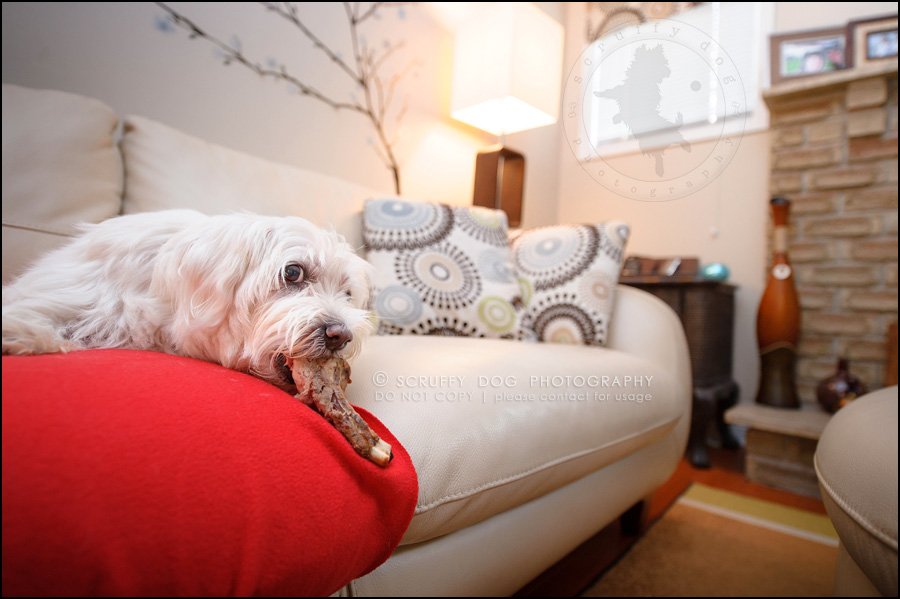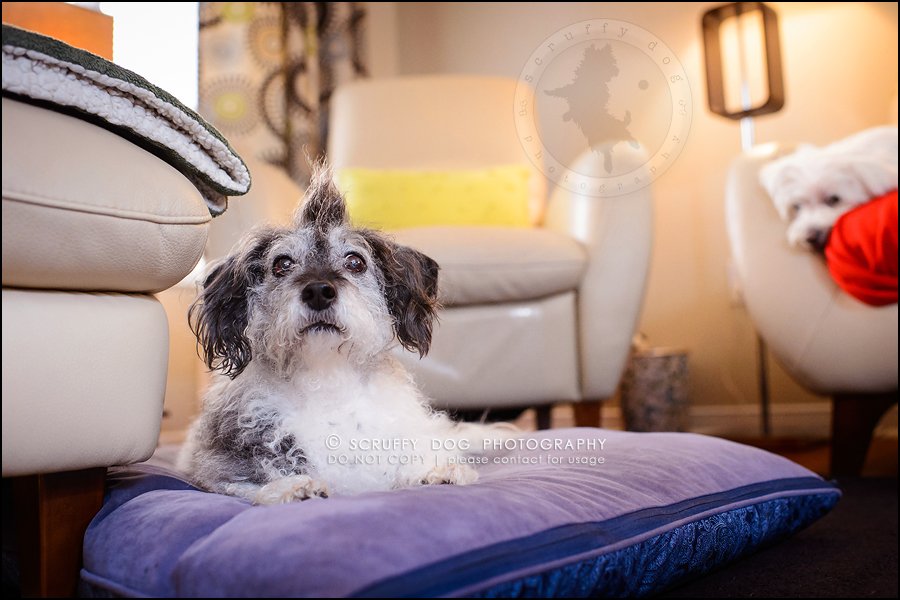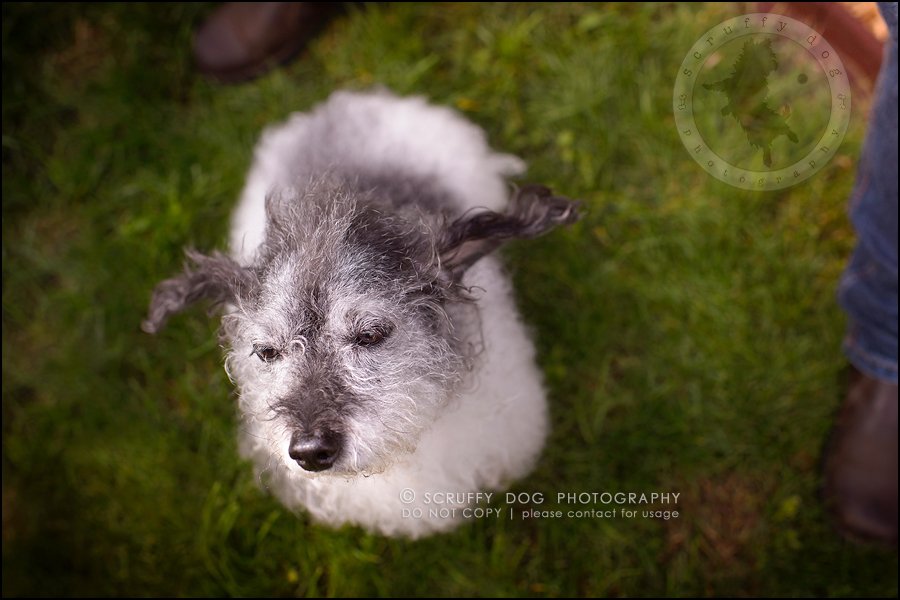 i followed the boys around on their regular walk through the neighborhood.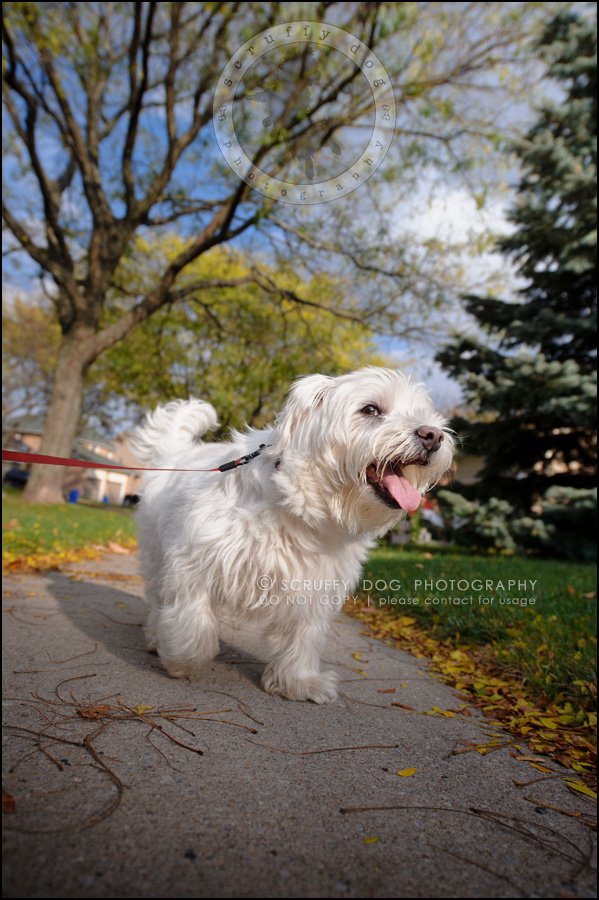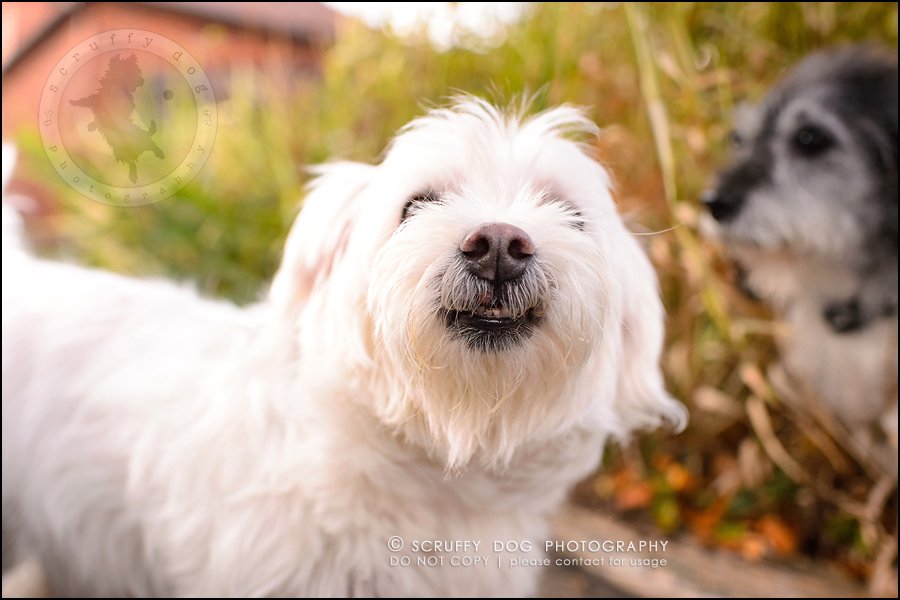 … capturing photos of the boys rolling on the neighbors' lawns, amongst many other memories of their day-to-day routine.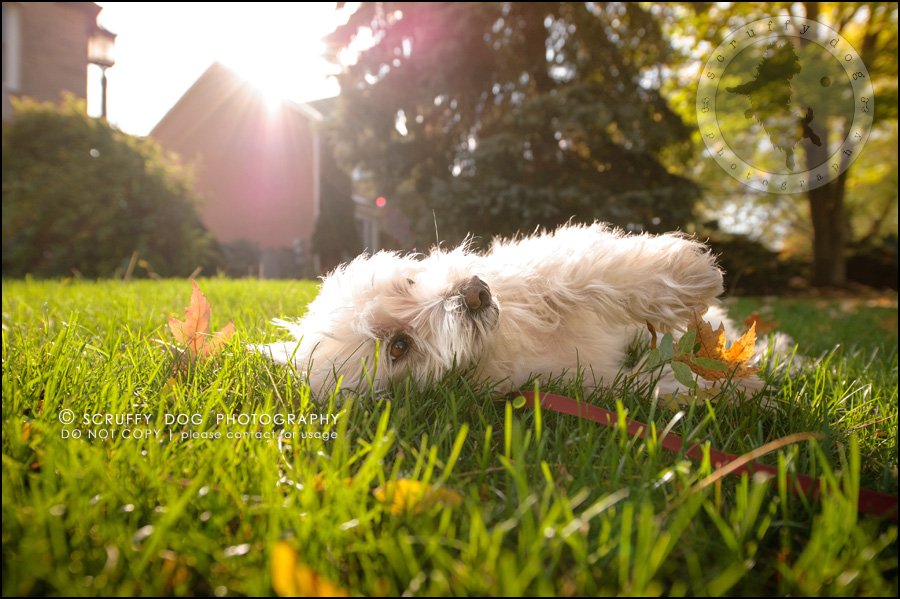 we then headed to the stables where Debbie keeps her horse Indy.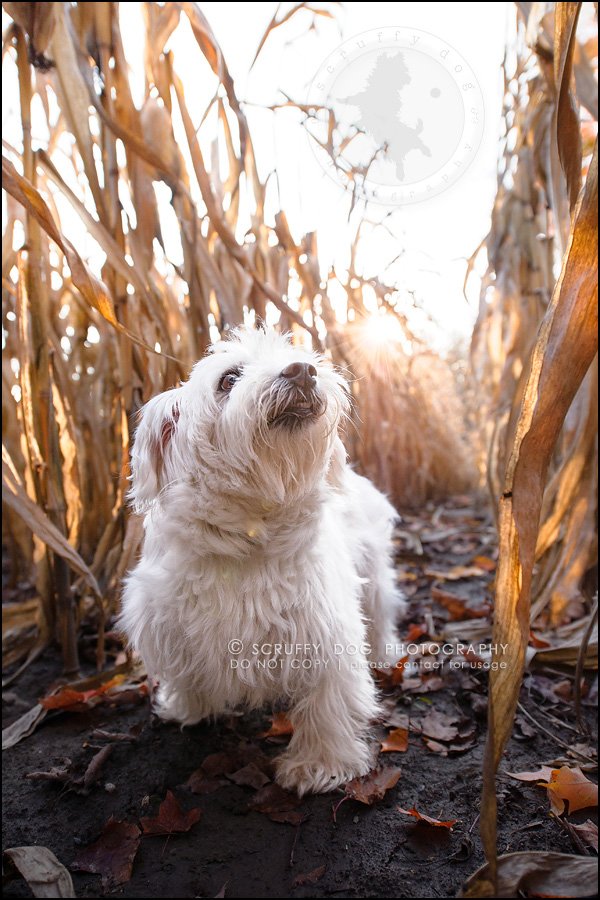 of course, setting up shots isn't without its moments of comedy … this outtake still makes me smile.  thanks, Marcus.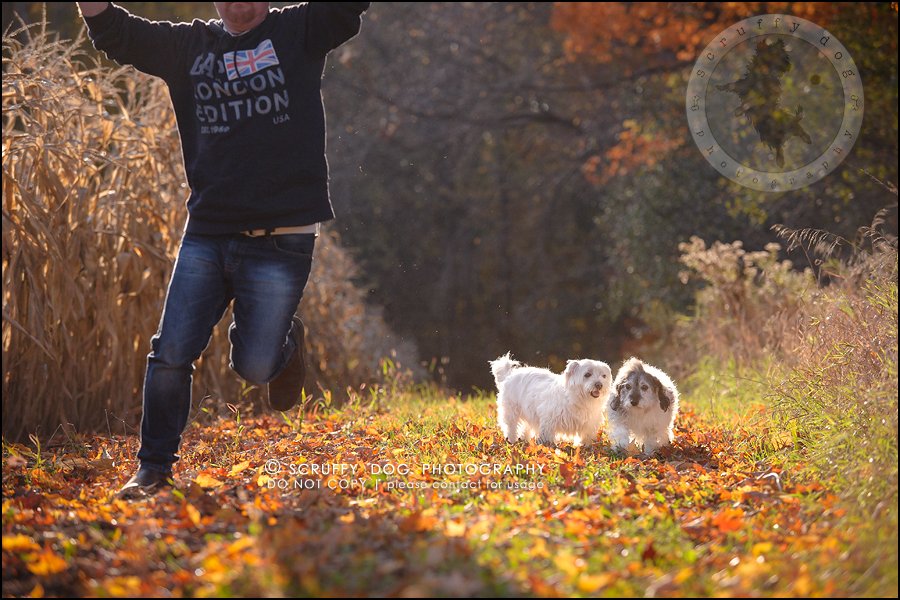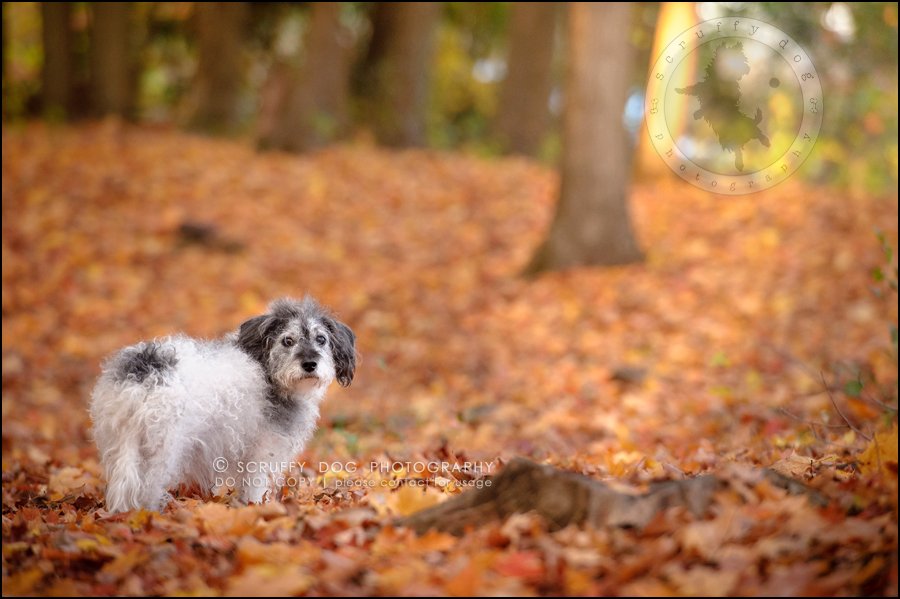 and finally i was able to meet Indy.  this girl's energy reminded me so much of my very last horse Sergio, and it was such a pleasure to spend some time with her in the woods.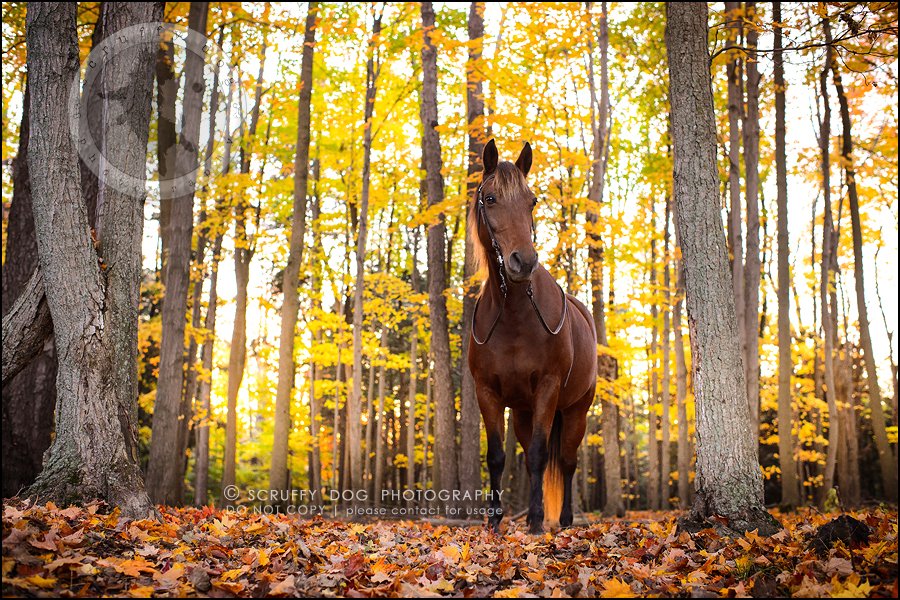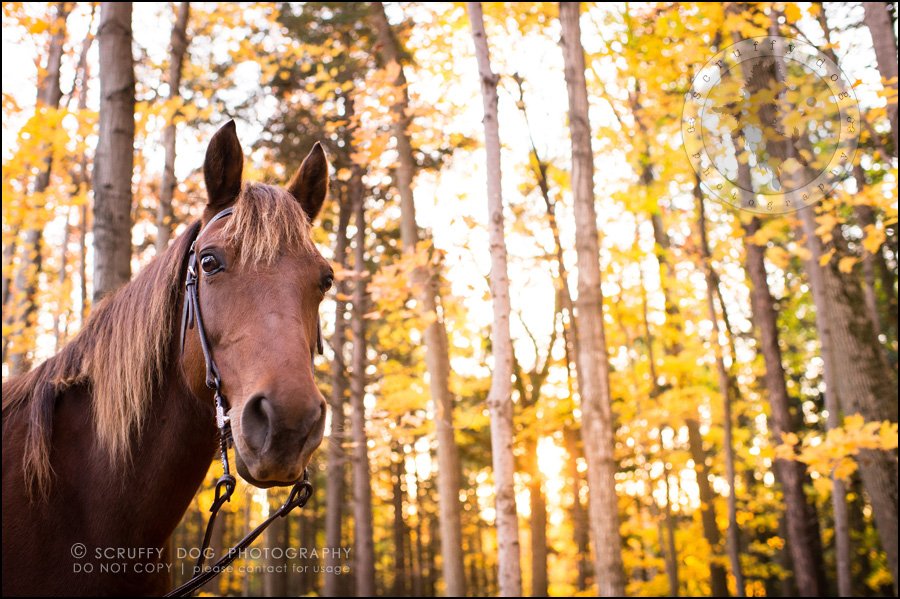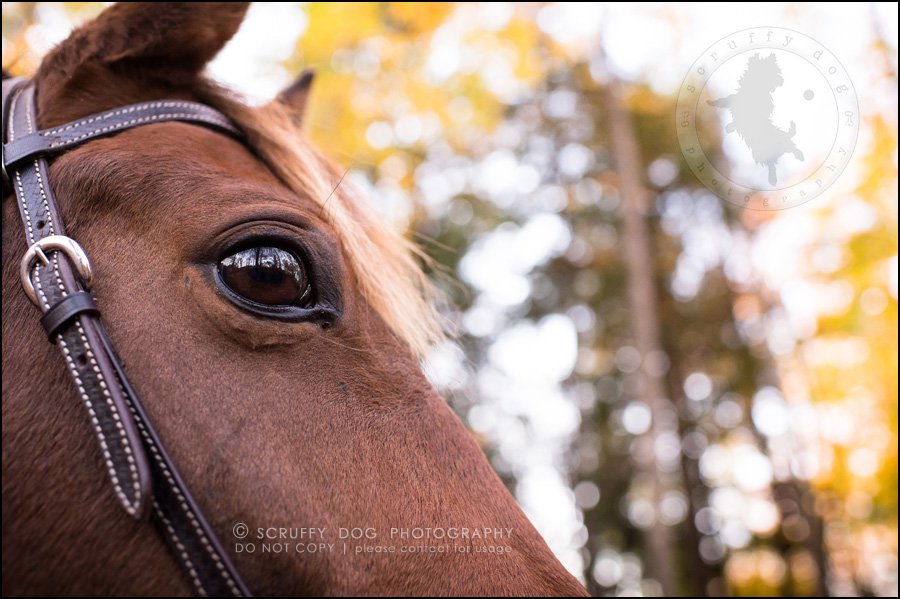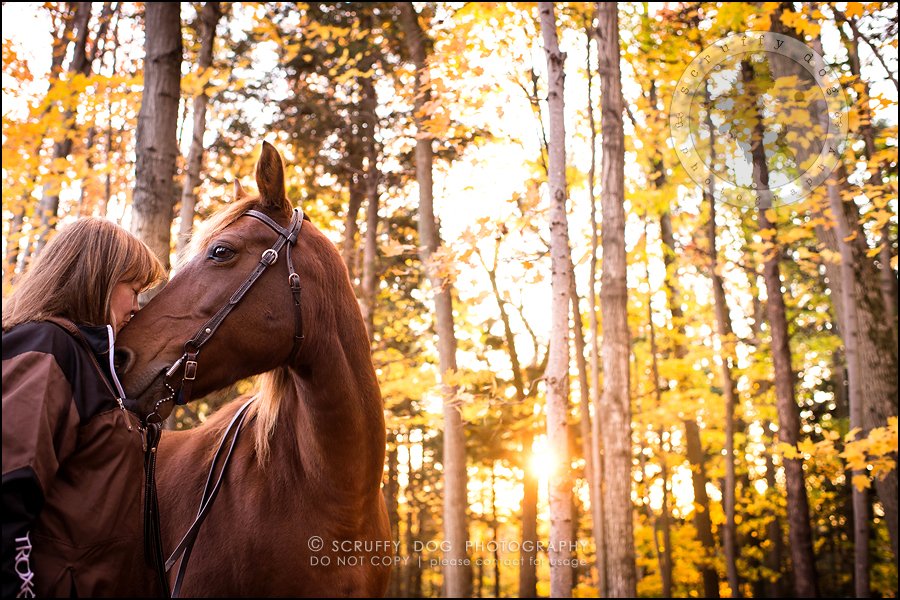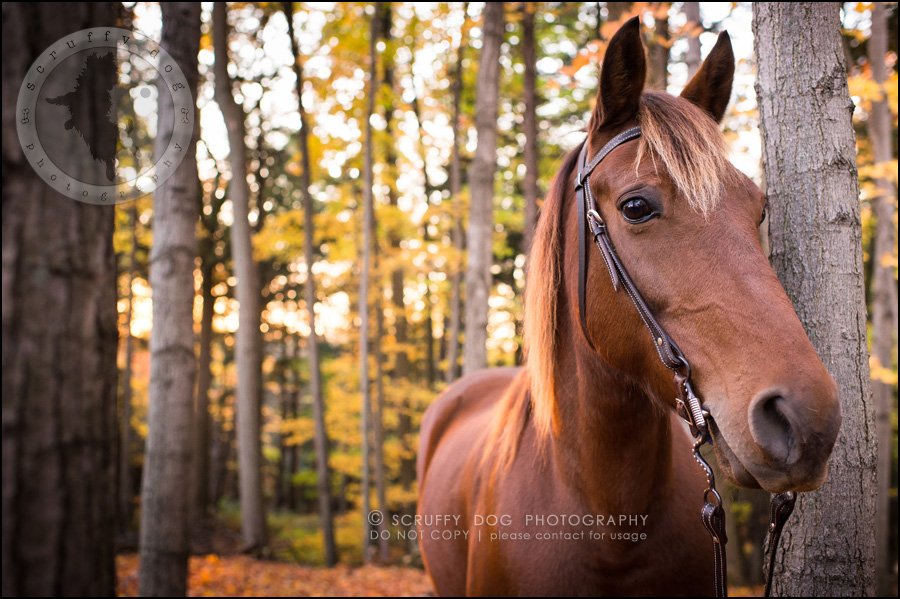 back in the paddock, Indy let loose …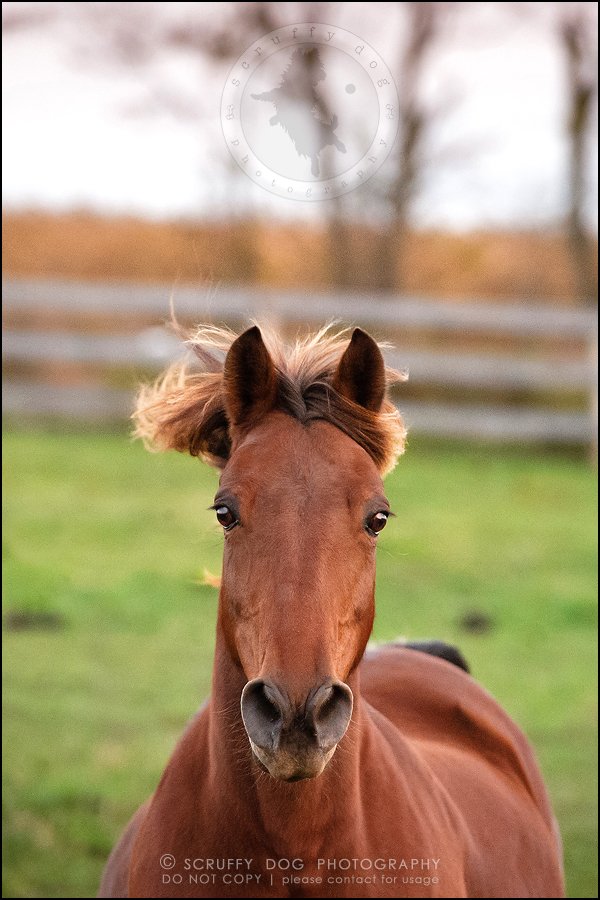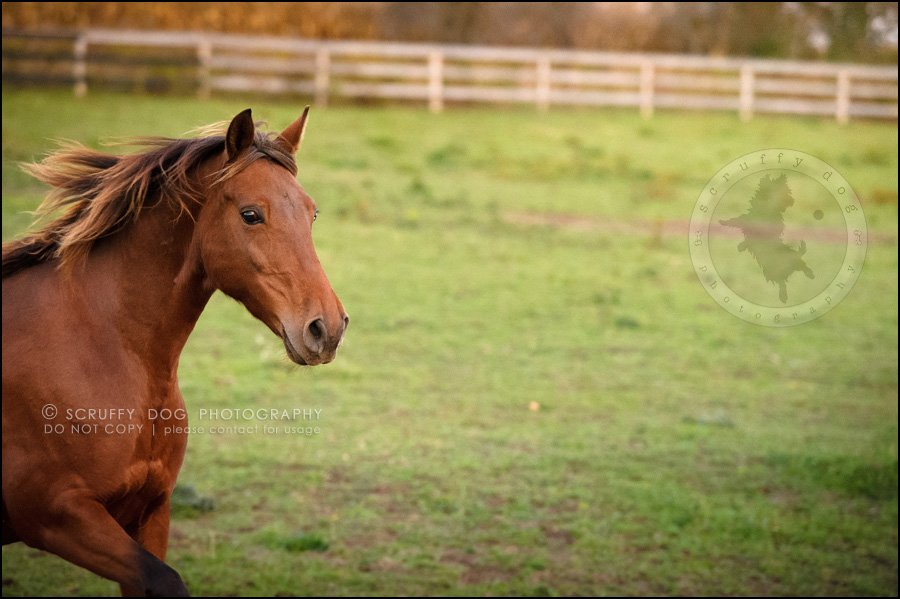 sadly, i received word this past February that Mika the Miracle Moo had lost his battle with cancer.  i know his loss has left a permanent hole in the hearts of both Debbie and Marcus.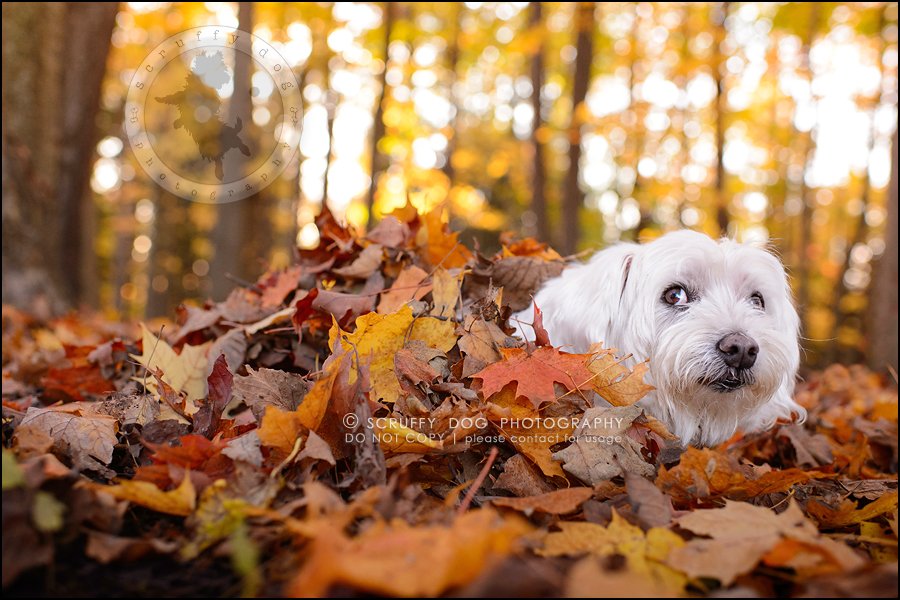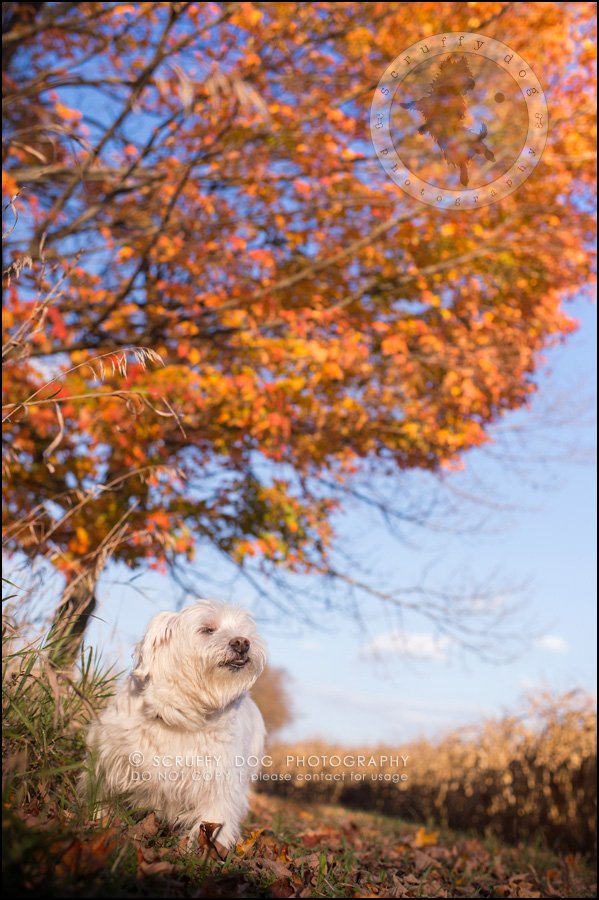 i am deeply honored to have been chosen to capture images of Debbie and Marcus' beloved Mika and Bobby.  spending time with this family and getting to know them and witness the depth of their love has been so meaningful and truly memorable.  thank you, Debbie and Marcus … truly and deeply.