i am SO far behind in posting on the blog … for those of you with your own blogs, perhaps you'll understand.
as i try to keep up with shoots and the processing of new clients now that we're back in business, the blog seems to be taking a back seat.  i just wish these scruffies had opposable thumbs so that they could do some of the administrative work around here!  earn their biscuits once in a while, you know?
so here's my man, Riley … a wolfhound cross rescue …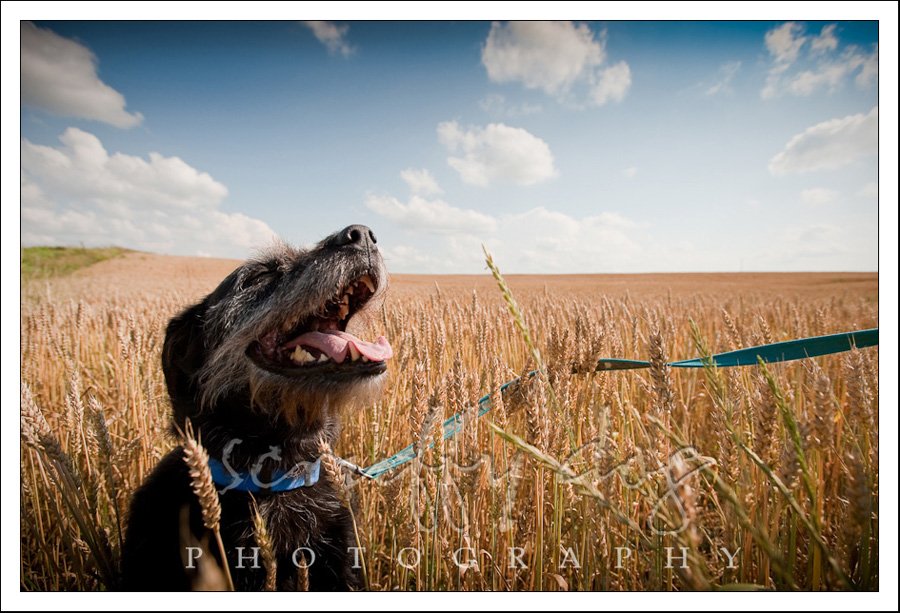 … lovin' our time in the wheat seemingly as much as i did.  originally i was going to 'post' this leash out of photo, and i still could, however, the more i look at it, the more i like it in there … the turquoise reflecting the blues in the sky, and the line of it leading to where you know Riley's mom is standing as he gazes up at her with love.  but hey, maybe that's just me.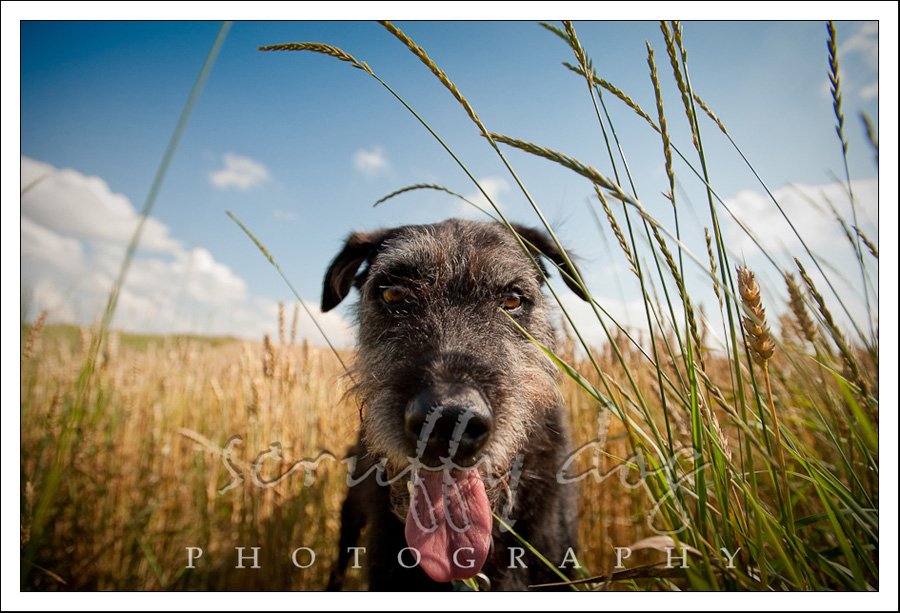 and what can i say about wheat? i LOVE shooting in wheat … but alas, they offer such a short shooting season … the fields are coming down fast.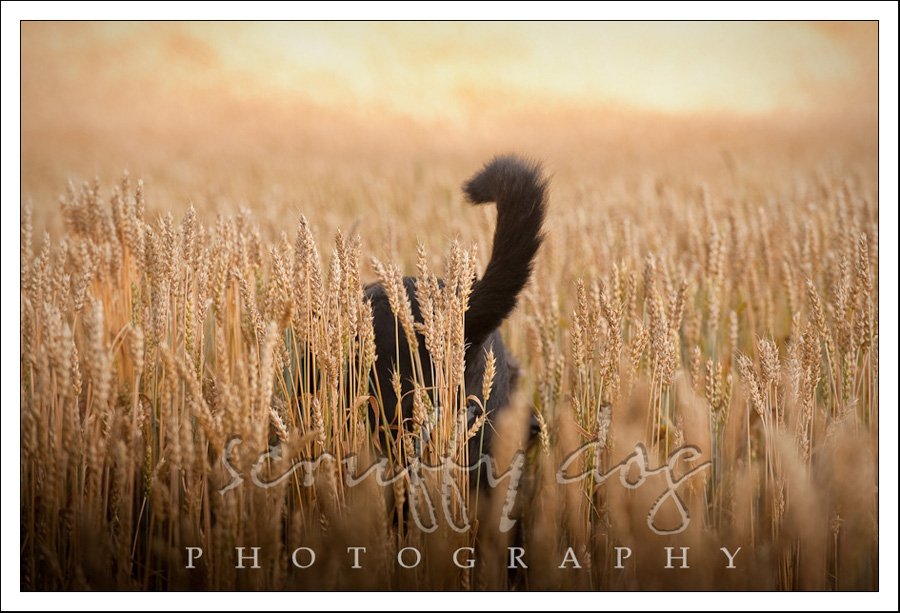 when using a wheat field as a backdrop we always stay within the first couple of feet of the field, often staying on the outside of the wheat since a lot of dogs don't like entering longer grasses.  in this case, Riley didn't mind venturing into the field a short way, following the row left by the tractor tires.  i'm always conscientious about not damaging the crop, being a former farm girl myself.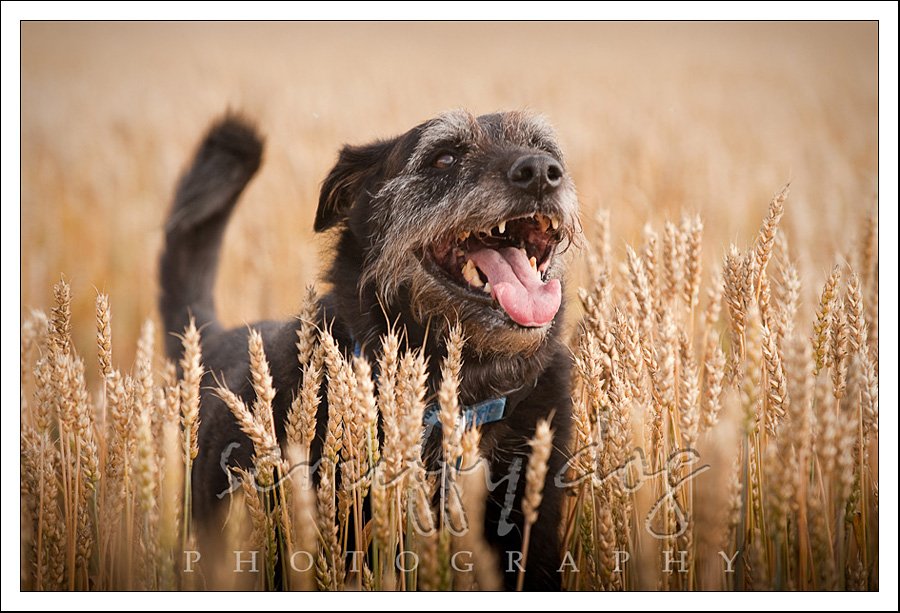 then off to the woods …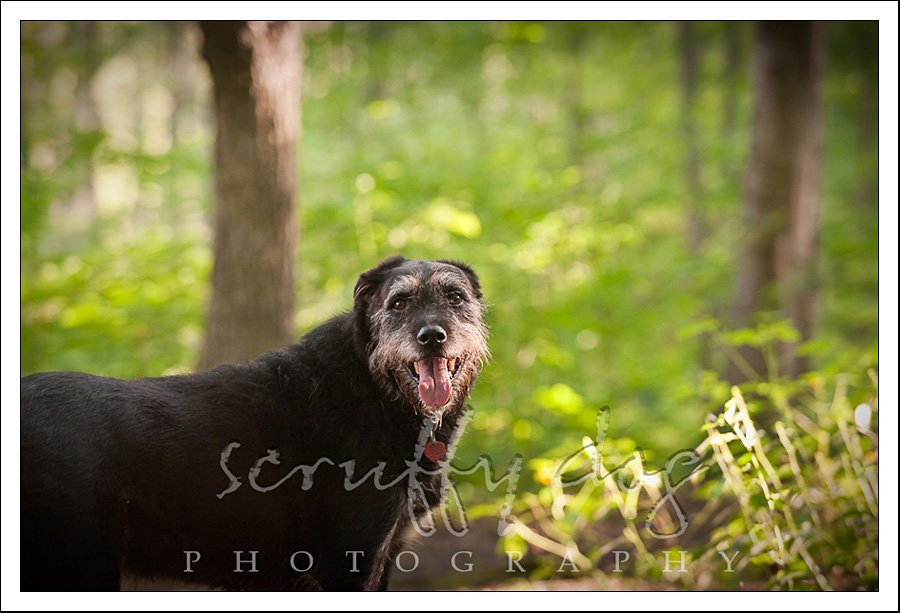 and oh, the mosquitoes.  what i do for art.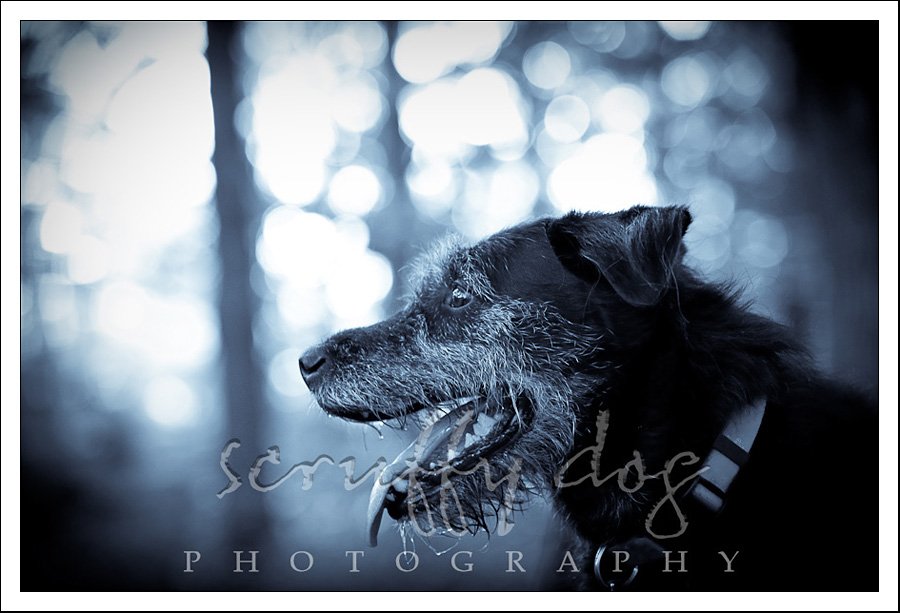 and then, of course, everyone's gotta let loose once in a while.  Riley's tongue almost rivals my own girl's …
then back home with those grubby paws …
… and that gorgeous scruffy face …
of course, we can't forget kitty.  gosh, i think her name was molly, but i could be wrong.  she just talked and talked and talked and talked …
i just loved Riley's front door and had to work at some shots there.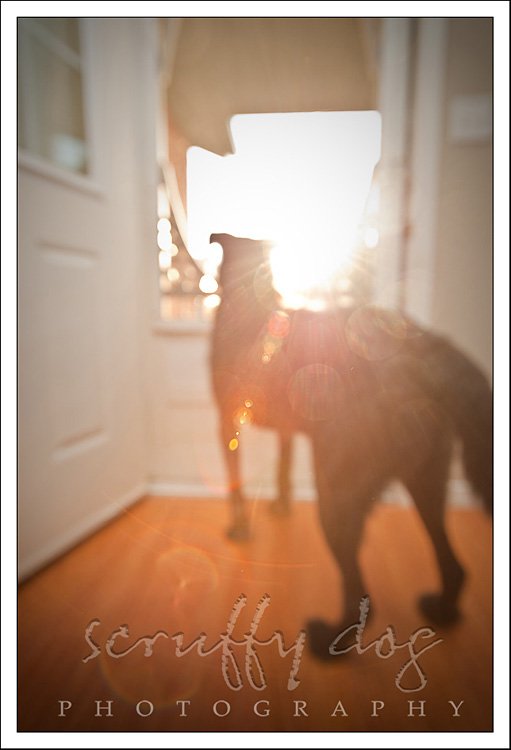 thanks for a pleasant shoot Riley and Joan.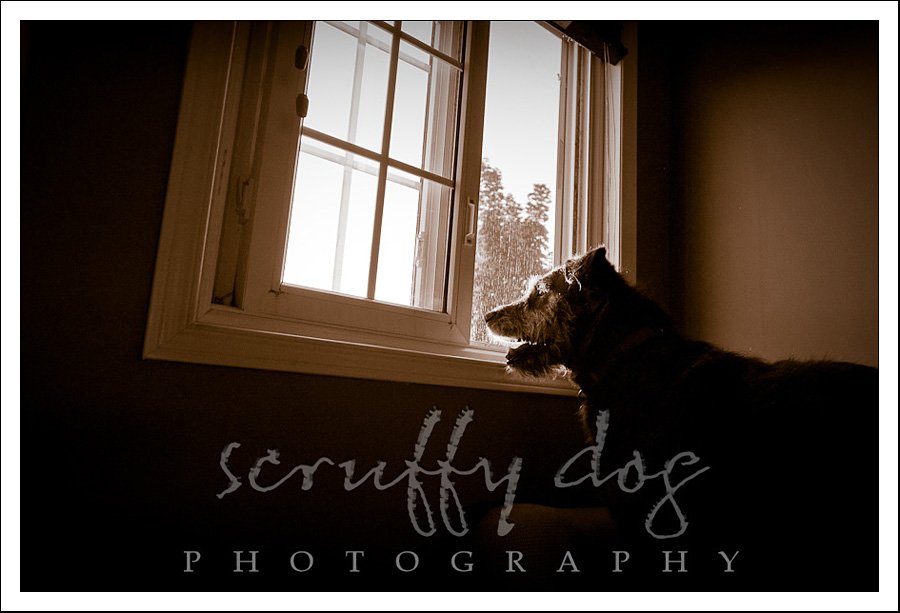 of course, Riley's mom has already been to the studio to place her order … yeah, i'm that far behind in posting … but i still had to share with you all.
i know i didn't make it easy on you, Joan, giving you such a huge gallery of images to choose from.  i just couldn't keep my lenses off your gorgeous boy.  i can't wait to see his photobook and canvas and other stuff when they come in!