shh … someone's getting a birthday surprise.
so i can't reveal this bruiser until the birth-date.  please stay tuned.
meet Winnie …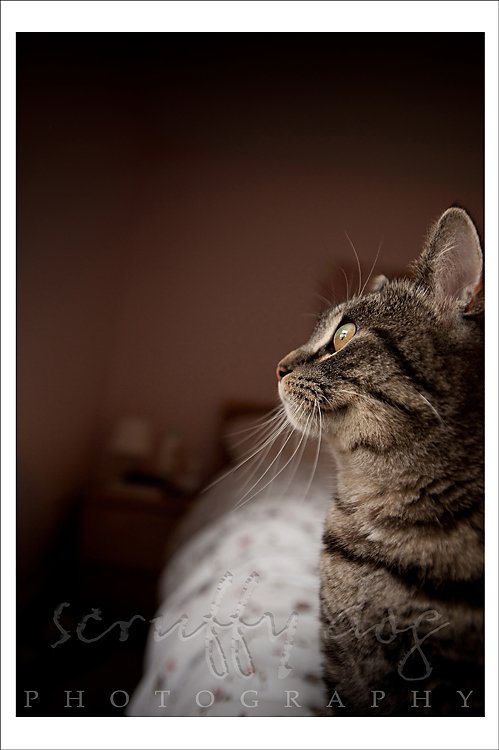 for those of you have see our own Aslan (and yes, we did end up keeping the beast) you can see that Winnie is a mini-Aslan … shorter, rounder, squatter, and just way, way, WAY too cute.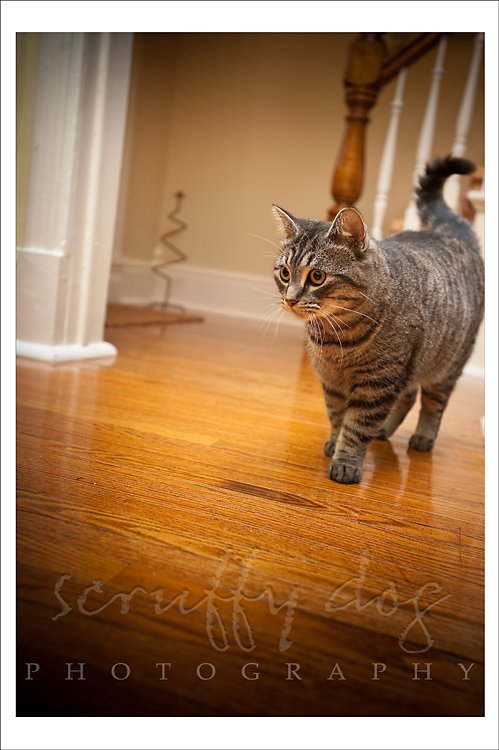 three months out of the Perth County shelter, Winnie seems to have adjusted to her new digs rather quickly, although the furnace rumbling to life is still cause for alarm and a reason to run for cover …
but recovery is mighty fast in the right arms … and Winnie knows she's got it good.
content to be an indoor-cat, Winnie is still mighty fascinated  with the birds that visit the brickwork and trees outside the windows of her wonderful new home …
… watching them endlessly with those enormous, saucer eyes of hers …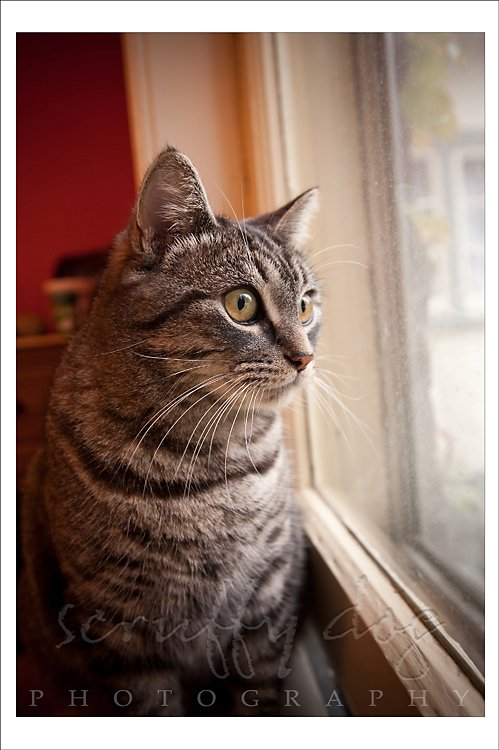 … and to hunt any pesky intruder that might venture in with an errant photographer.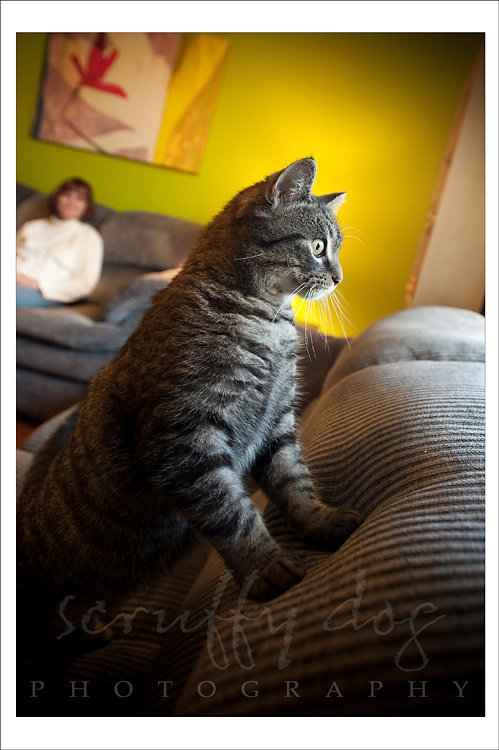 she's a busy little girl, this Winnie, making her rounds through the house … she certainly kept me hopping …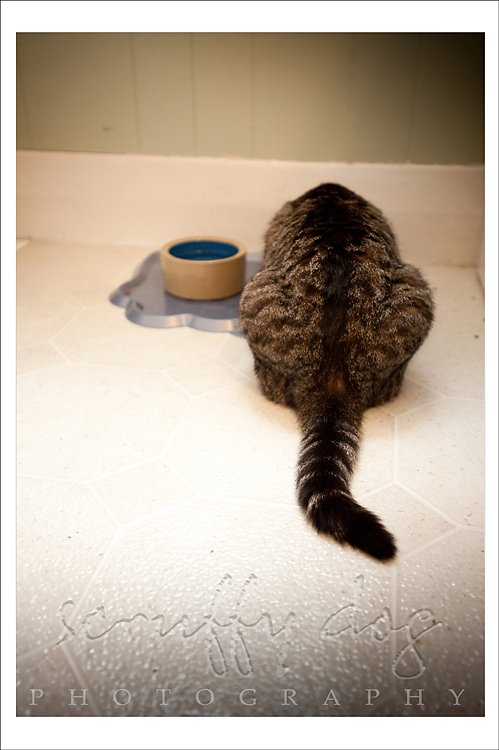 but fortunately she did chill out with new mom and dad for a while.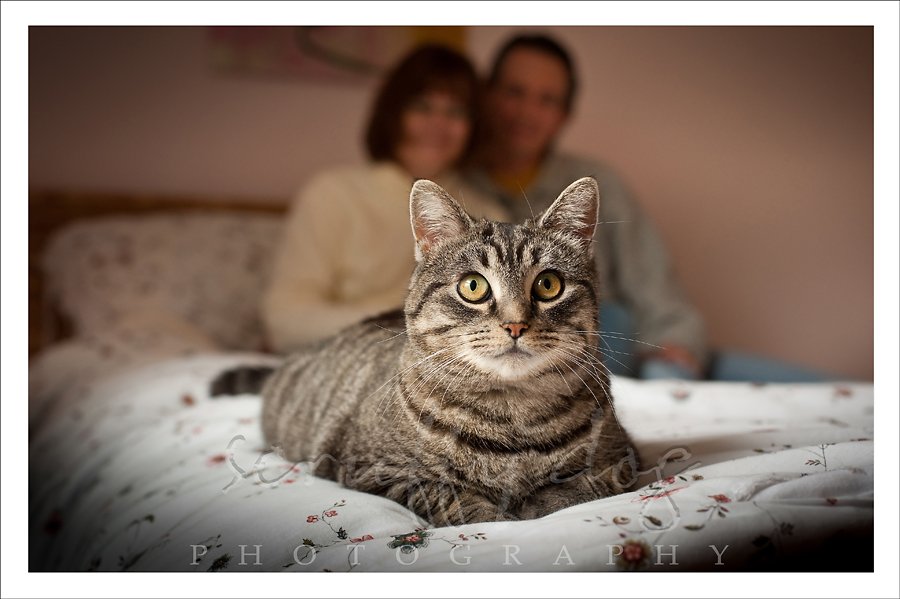 thanks little Winnie, for a fun afternoon.  and thanks, Michelle and Marco for lavishing this sweet girl with such adoring love, and giving her an awesome home.  i hope you enjoy your gallery of images.
there's just something about seniors that gives them that edge over other dogs.  they just sorta seem to know it all, don't they?  it's like they've seen it all … and as such, they've got it all together, they know what life is about … and even if they do happen to slip they do it with such grace that they make it look like they meant to do it … like maybe you needed a smile just then and they totally knew it.
meet Sara and Clancy …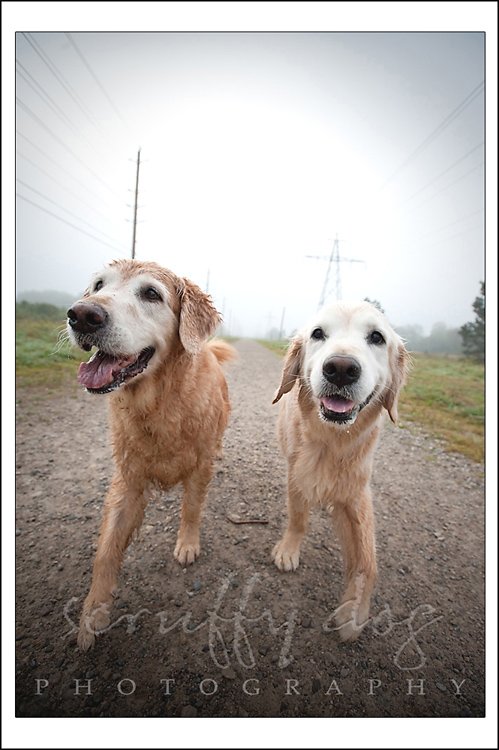 … two lovely old souls i had the pleasure of shooting one very foggy morning last week.  as the scruffy dog-mobile hurtled toward Guelph in the early morning hours, the fog grew denser and denser, squashing all hopes i'd had of catching those first a.m. flares of the rising sun with my un-hooded lenses.  and yet, that heavy gray mist was just a little kind of magic …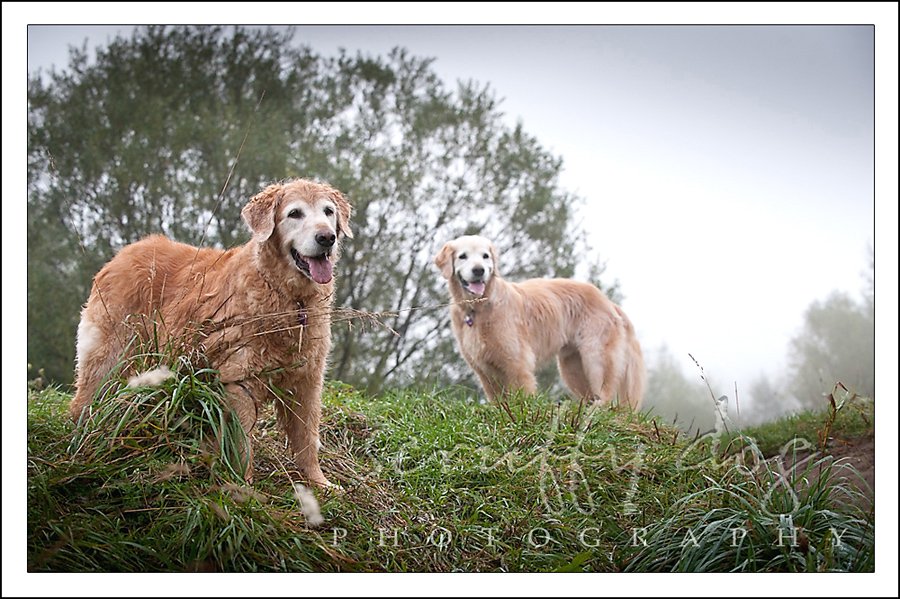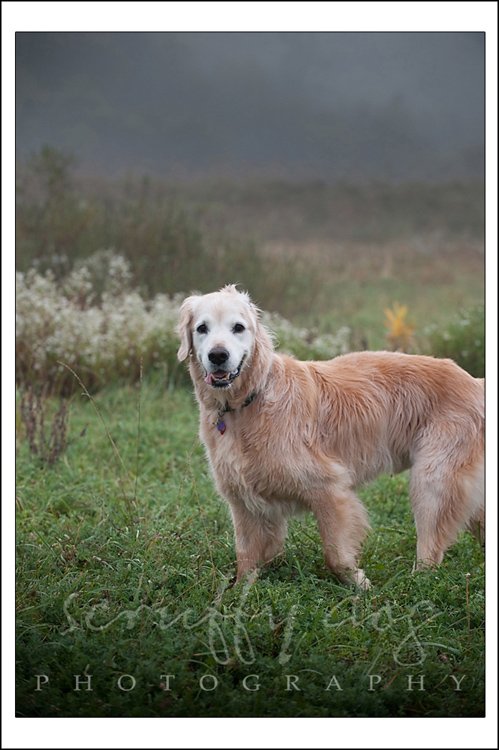 the dogs certainly seemed to enjoy it …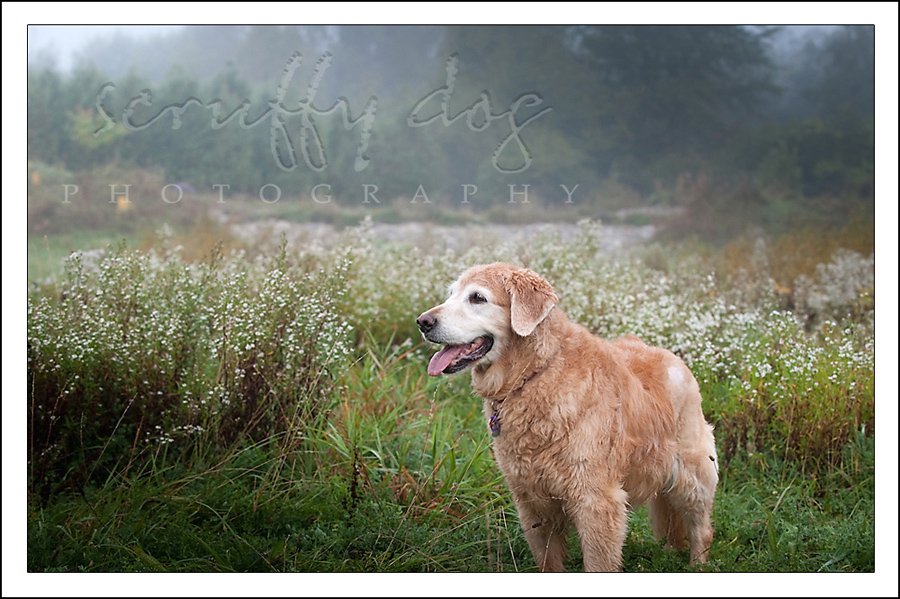 and sara definitely had lots to say about it.  this girl is undeniably a talker.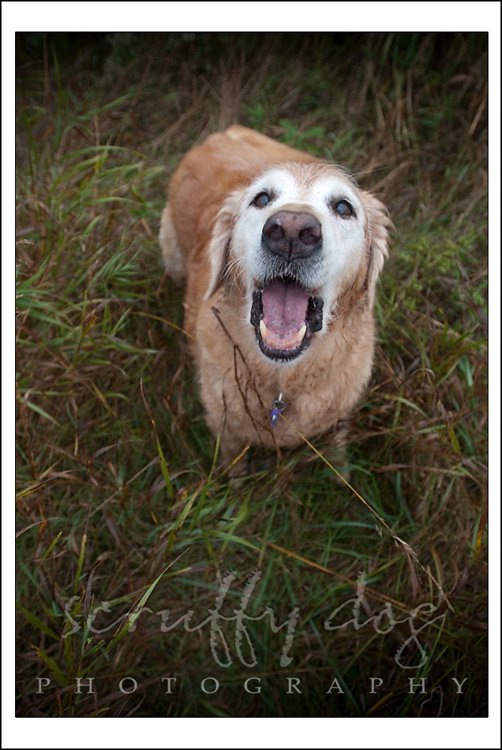 … while Clancy is more the silent type.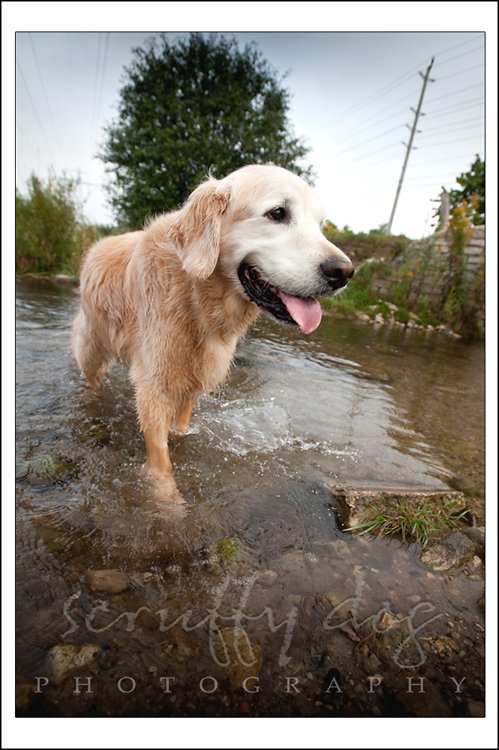 down by the river Sara set about her usual task of hauling out rocks from the riverbed to be placed on a pile she's apparently been building over the years.  you can see it on the shore behind her in the second photo.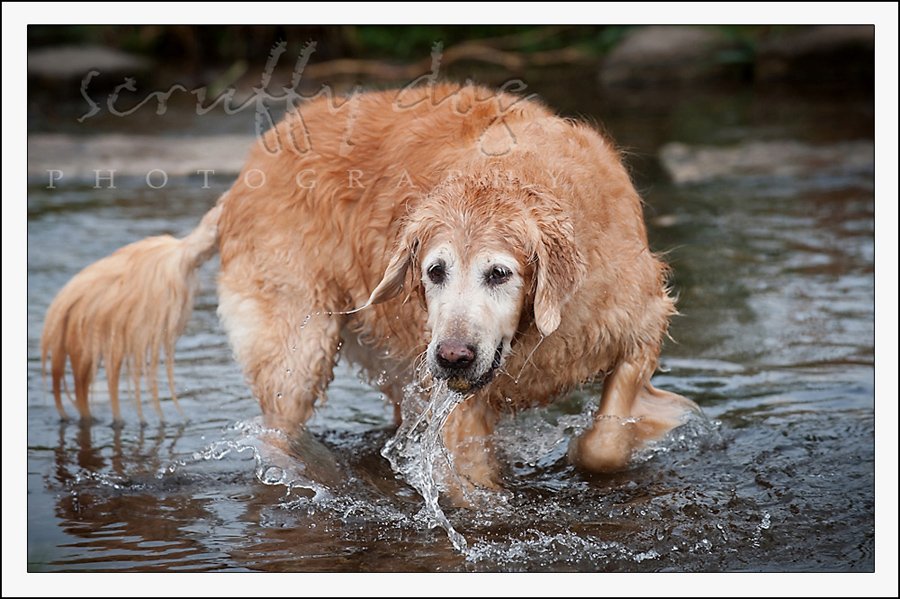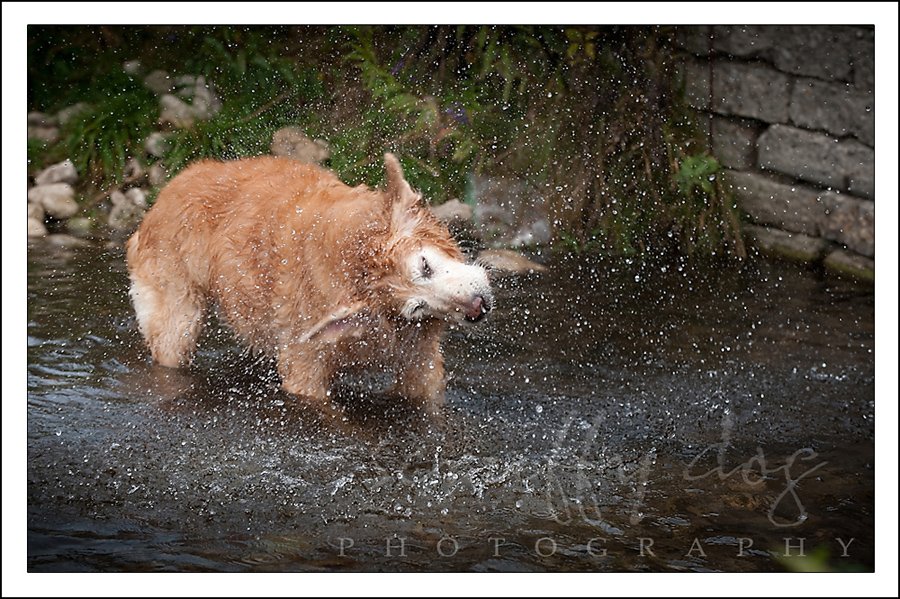 while dad tossed stones for Clancy …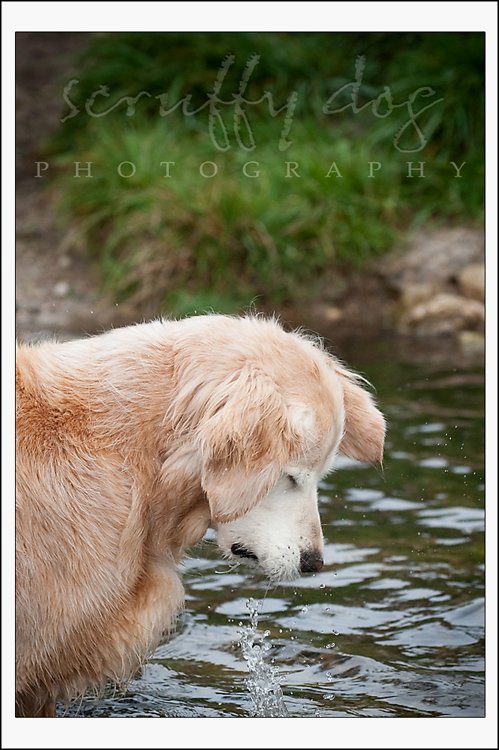 … and a few for Sara, too.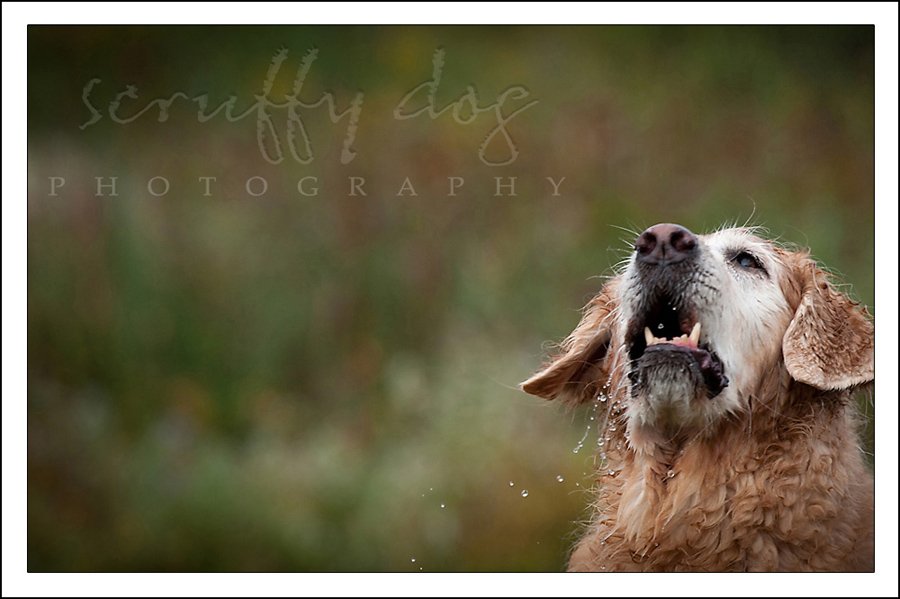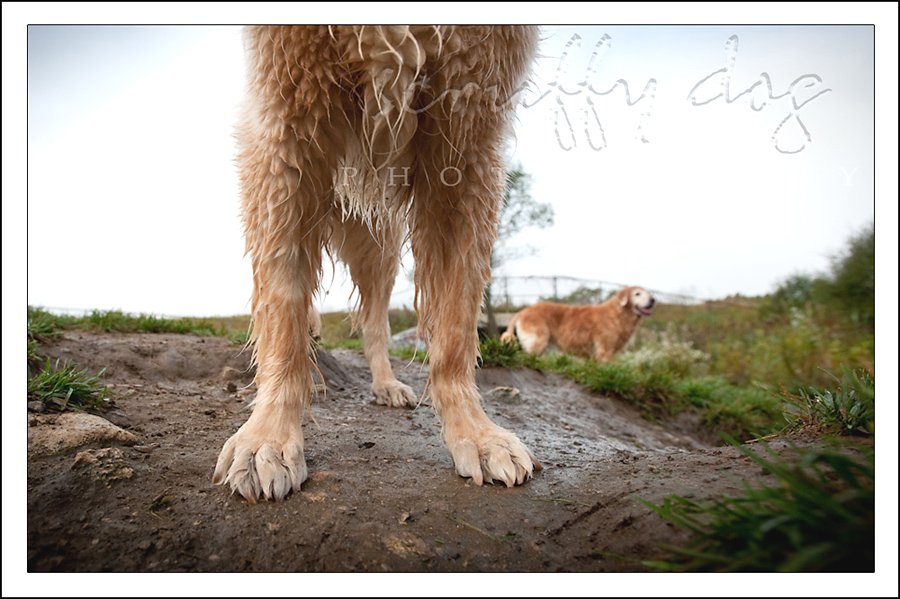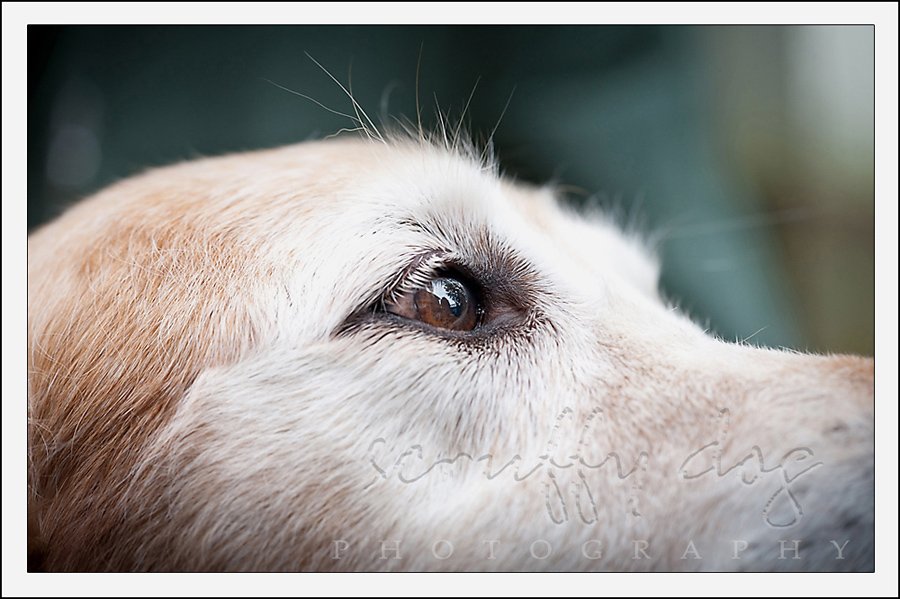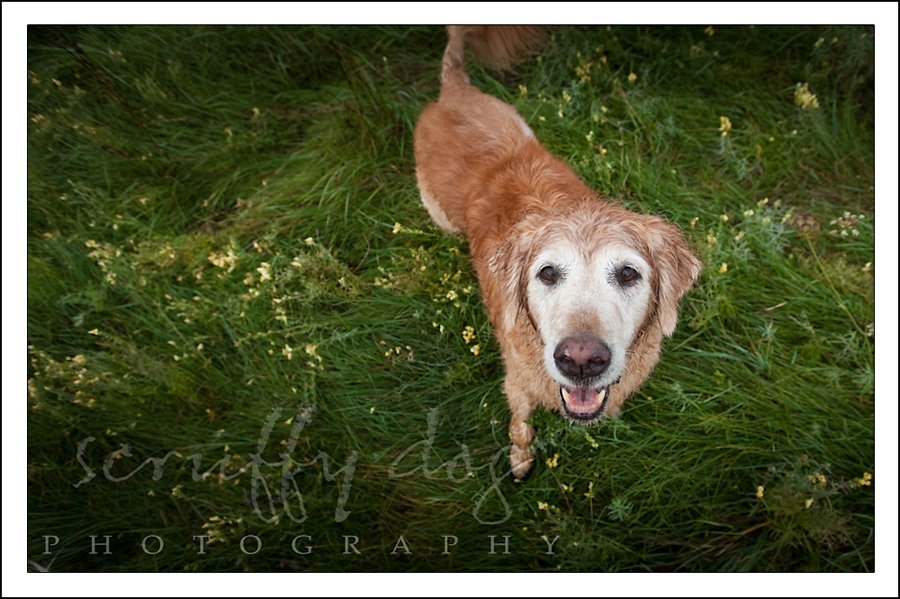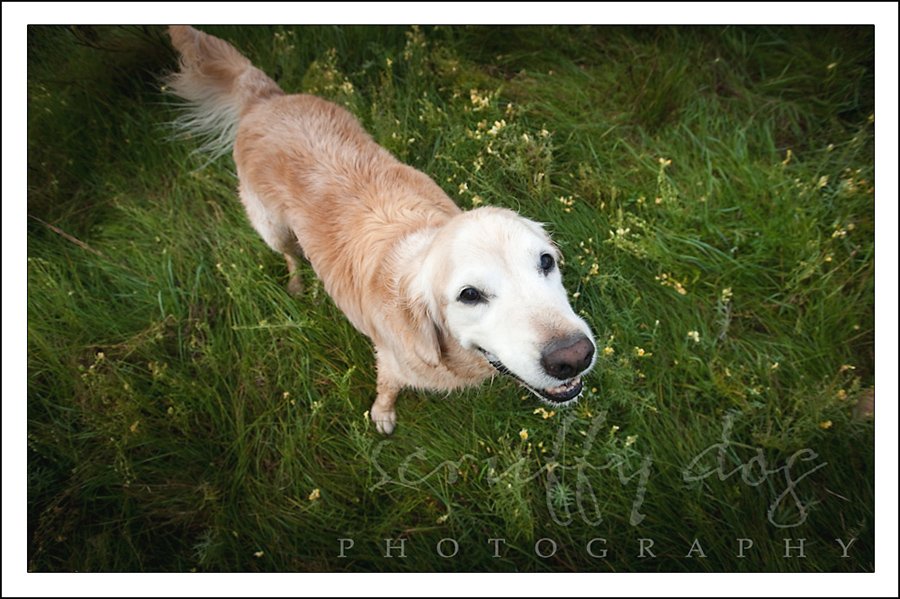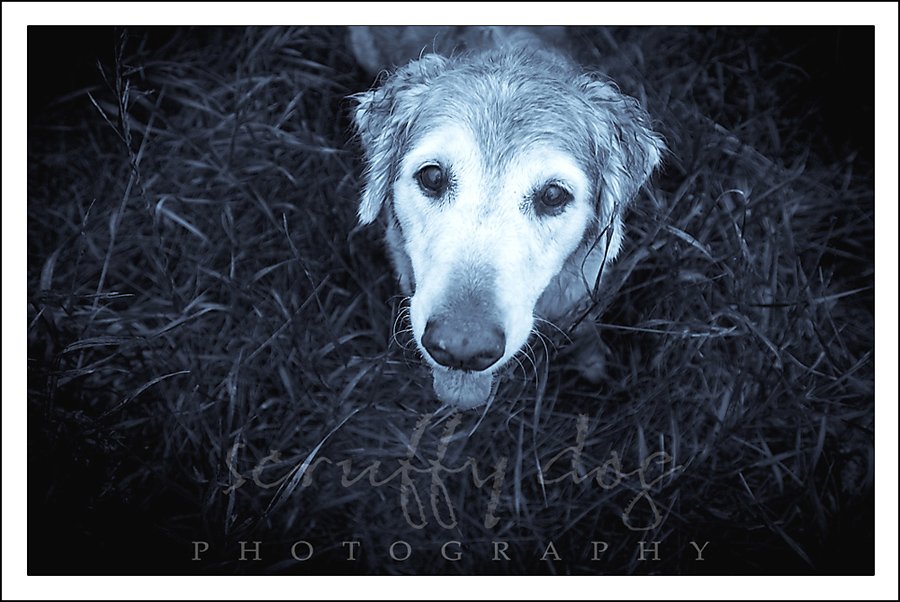 back at home Clancy welcomed me warmly …
and we chilled on the back deck for a while …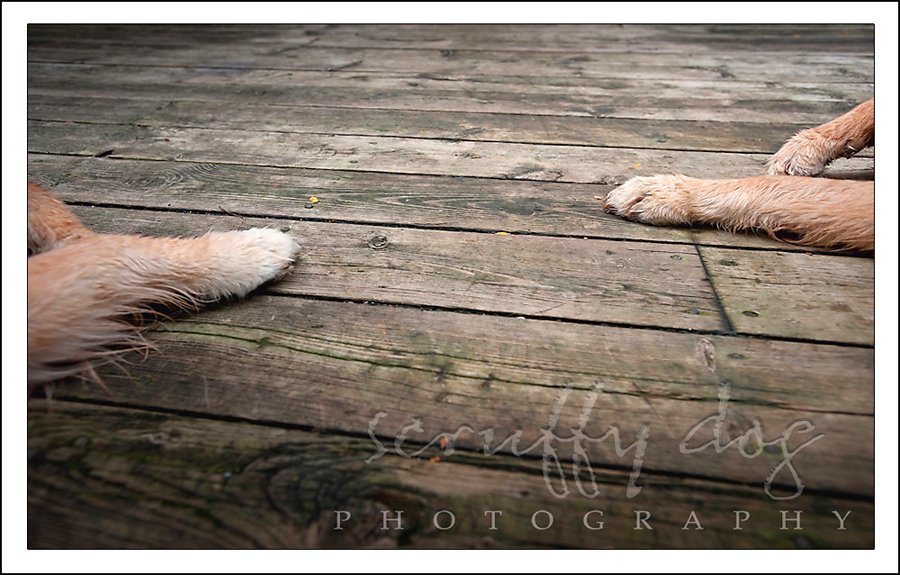 … as well as the back  yard, where Sara still hadn't said her fill.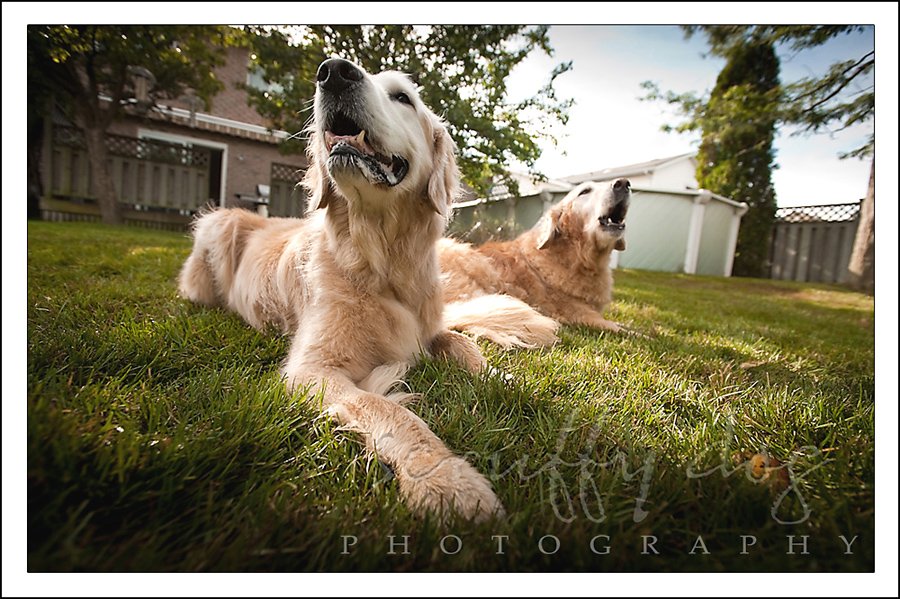 not by a long shot …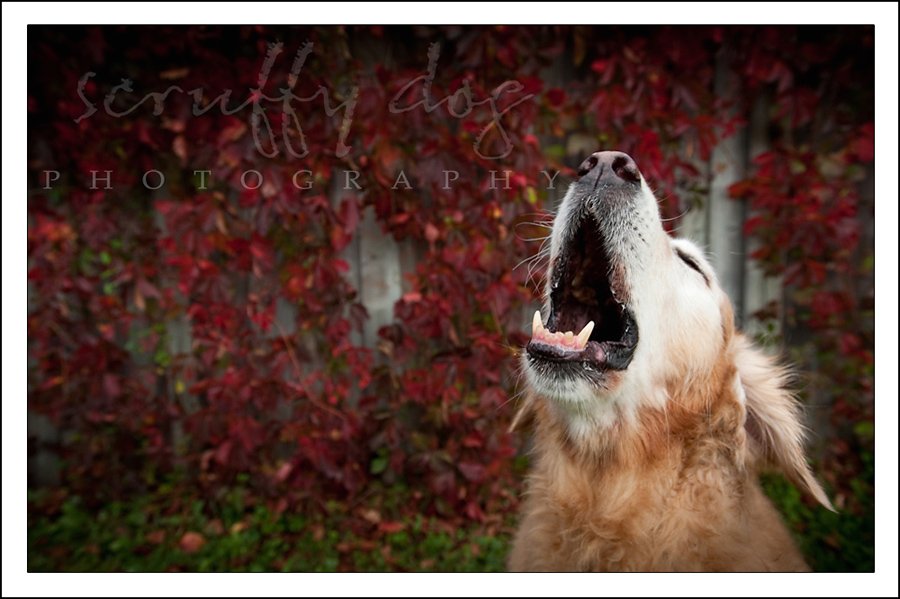 it was wonderful to just hang with these two gentle souls, to witness the deep love owners Sue and Richard have for their two 'kids'.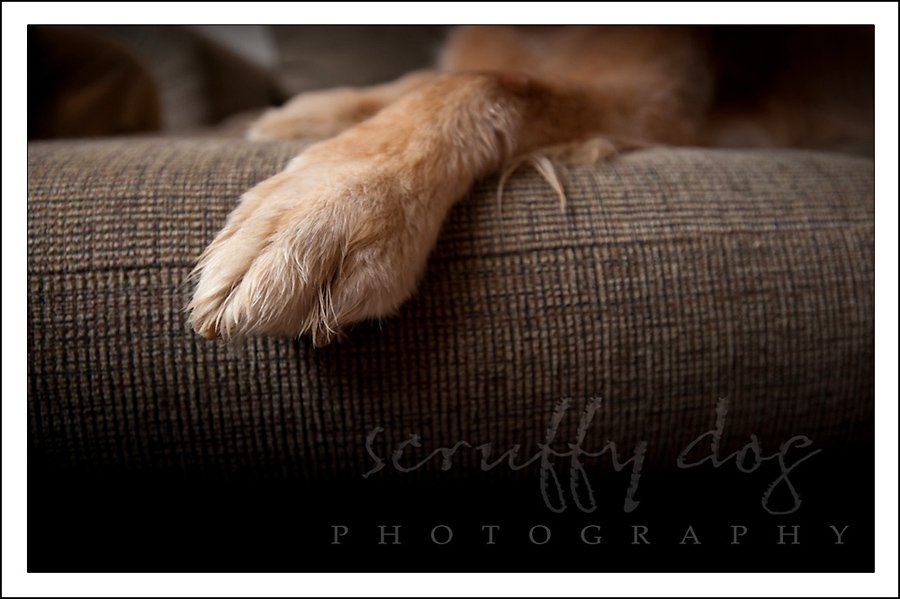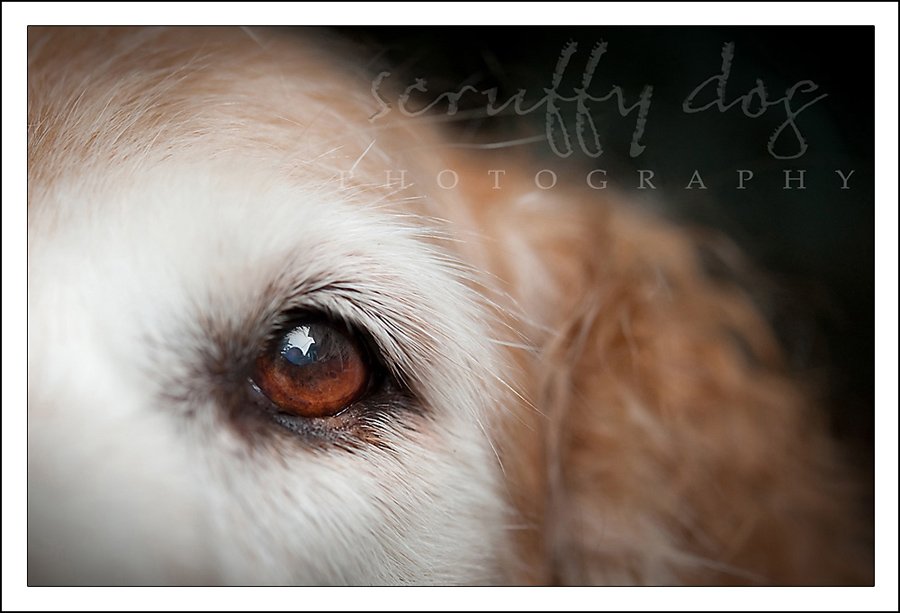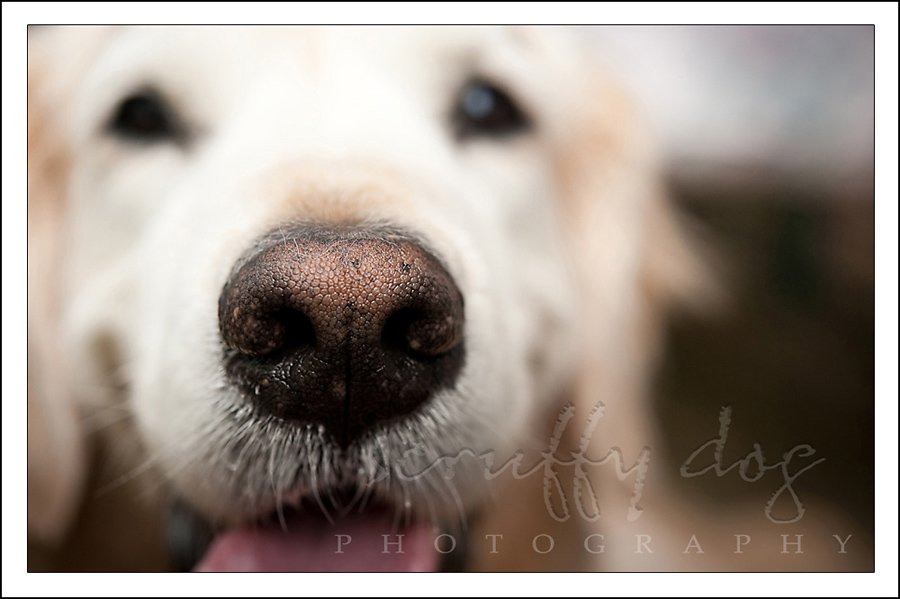 thank you, Clancy and Sara for a lovely morning … and thank you Sue and Richard for giving me the opportunity to capture these memories of your wonderful pups.  i hope you enjoy your double-wide gallery.  i had a hard time narrowing down the field so i'm sure i haven't made your job easy.  enjoy!