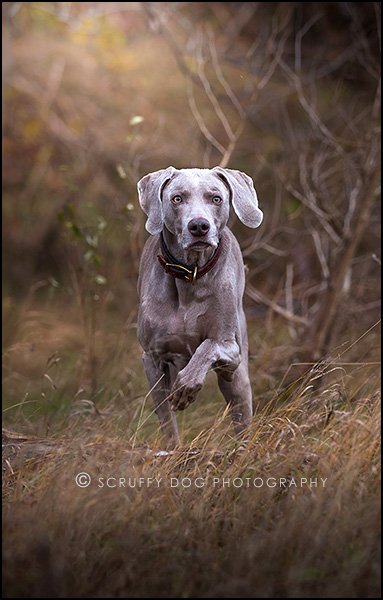 so what happens at a scruffy dog session?
Each SDP session is relatively organic and easy-going, in keeping with the more natural, casual style of my photography. Along with my equipment, I also bring wholesome treats and engaging toys for your dog or cat.
The PORTRAIT Session can run 15-30 mins and incorporates one 'setting'.  The ARTWORK Session can take 30-60 mins, and the ALBUM Session can rum 2-4 hours.  Obviously these times are very approximate as it always depends on the animal being photographed.   Either way, your session will involve whatever breaks and fun is required in between shooting.
Some dogs require a short conditioning period to build confidence around the cameras and the process of a session, to accustom to the sound of the camera's shutter.  I never start shooting until Rover is completely comfortable and himself.  With most dogs, they're ready to go!  Others could take a little time, but please understand that over the past 10+ years, shooting dogs (and a few cats and horses) is all I have done.  I've certainly developed more than a few tricks to bring even the shyest Rover out of his shell pretty quickly!
where will the session take place?
Most SDP clients – whether local or coming from the GTA, Hamilton, London, or even the US – prefer to come to the Waterloo Region in order to capitalize on the beautiful and carefully scouted locations we have here.
All locations are chosen for the variety they can provide us within a short distance so that I am able to produce the greatest variety of images for each client.  Season can also play into location choice.
Since natural light is always the best, and some dogs can be shy of the camera — much less a bright flash — I prefer to shoot with available light. Obviously, outdoors is optimum for light, but indoor shots can be perfectly wonderful when curtains and blinds are opened. If indoors, please be prepared to de-clutter or move some furniture or objects that could prove distracting in the shot. Although a master at post-processing, it requires far less labor to eliminate such distractions at the scene rather than in post-process.
Because natural light is such a critical element to photography, weather and time of day can factor into the shoot as well as the location and even certain rooms in your home. I will work with you to find the best possible location and conditions for the session.
i'm after a great wall-piece and a few prints, so the PORTRAIT or ARTWORK sessions sound perfect … but my dog isn't quite so perfect!  i'm worried you won't be able to capture enough images in that short time frame.
No worries!  As mentioned above, the shoot times are always approximate and it is always up to your 4-legger as to how long is needed to capture their images.   What I will say is that as someone who has photographed nothing but pets full-time, for well over a decade now, I have full faith that I can bring out the best in your dog in far less time than you think.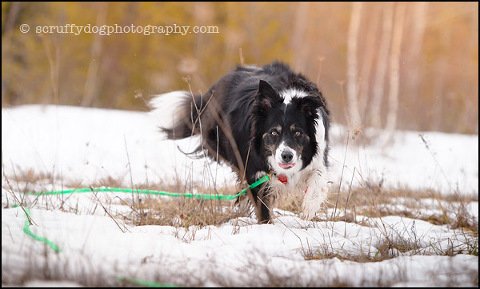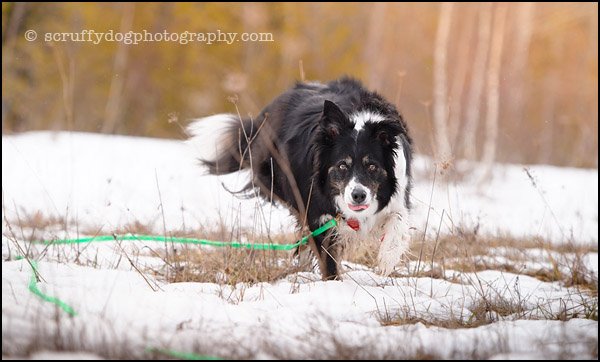 my dog can't be trusted off-leash, but i see all the dogs on your blog and site running free.  do you have a location that is safe for my runaway scruffy?
In fact, a lot of the dogs you see on the scruffy dog blog and in the portfolio were not actually off-leash! … but the leashes and lines were removed in post.
Yes, the areas I take clients to when they come to scruffy dog territory for their session are safe, in that they are not near traffic or other hazards, however, these areas are not fenced.  Instead, I provide a selection of long-lines suited for your scruffy – small or large! – so that they can run relatively free, yet safe!  I instruct clients on how to use these lines to provide the optimum in safety and comfort for your dog.  In fact, in a lot of cases, scruffy clients have gone on to utilize similar lines and methods in their on-going training with their scruffies!
And if you are choosing to have me come to you, absolutely, I can bring the lines along.  Your scruffy's safety is always our priority.
but my dog is a nutcase. she's wild and unruly and doesn't know sit-stay … or … my dog is shy … or … my dog bites … will you still come and photograph her?
Absolutely. I not only take photos of dogs, I know dogs. I've worked with fear-biters and shy dogs alike … with or without the camera. It may take some extra patience and a little more time, maybe a good walk beforehand, but we'll get there. As for wild, unruly FiFi, of course, a little obedience certainly helps … but again, these aren't formal "studio" portraits.
my dog is ill and has little time left. can you fit him into your shooting schedule?
Absolutely! Seniors and cases of failing-health are always fit into the schedule. These are what we refer to as our Honor Sessions™. With an Honor Session™, you choose either an ARTWORK Session or ALBUM Session, but the "Honor" designation means that we will do whatever we can to fit you into the schedule and take whatever time is needed to capture images that honor your dog's life and his/her bond with you. Because of my own loss — my first scruffy at too young of an age, with almost no photos of him — I give Honor Sessions™ priority over all others on the shooting schedule.
what about travel fees?
All SDP sessions are typically shot at the locations found on the scruffy locations page in the Waterloo region as these have become favorite locations for our clients over the years.  However, if you have your own location in mind, sessions shot within 25 kms of the scruffy dog home-studio (Waterloo region), no travel fees apply; beyond that, a travel fee of $1.10/km (one way) is required.
will you take photos of me with my pet?
Absolutely. Of course, we only promise to make Fi-fi look like a runway model, and the natural, lamb-liver treats are intended for her! The reason you don't see more images of people with their pets in the scruffy dog portfolio is out of respect for clients' privacy.  We love including you in a handful of photos with your 4-legger, to show the incredible bond you share with them … but please be aware that the session is about your 4-legger, with the majority of the shots focusing on them.  If you are after a more family-oriented session that includes your 4-legger, we are happy to refer to you to a photographer more experienced with people photos!
how do i book?
I can accept only a limited number of sessions per month so that I have time to devote to post-session work/retouching on the images and can ensure each client receives the best possible photos of their dog. Please email the studio via the contact page about availability to begin the booking process.
can i buy the digital files of the photos from my shoot?
In the same way that a film photographer does not sell their negatives, scruffy dog photography does not sell full, 300 dpi, digital files except for commercial purposes. This is for quality-control reasons. However, SDP wants you to have and enjoy your images in all forms for years to come, and as such we offer your images ready for home-media!  These digital images — non-printable — are specifically prepared and ready for your digital frames, your computer desktop, your TV … and are included with your SDP collection or available for purchase, individually or as a complete gallery!
but why can't i do my own printing?
scruffy dog photography is a full-service studio … as such, when you hire SDP for a session, you are receiving not only over a decade of experience photographing and handling dogs, but also vast experience in managing digital images to their various outputs, whether framed prints, custom-designed albums, or breathtaking, couch-sized canvases.  SDP works to the highest levels of quality available in the industry, from the booking stage of your session, through the handling of your dogs during your session, the development and archiving of your images, and finally the production of your high-quality, one-of-a-kind artwork.  In fact, many of the SDP products have been developed by us, in conjunction with our partner professional lab, strictly for SDP clients.  These products have been designed and honed through years of experience, listening to clients' desires, and never ever compromising on quality.
The average consumer, on the other hand, does not have access to professional labs, and as such are not able to order the kind of premium products that SDP delivers to every client.  Each image going to print is carefully calibrated by SDP for the final product to be printed at the lab — whether that is a fine-art print, a canvas, or your custom Signature SDP album.  Calibration is critical and is specific to each product, but more importantly, to each individual lab out there — whether professional or consumer.  It is impossible to control the finished product when non-pro labs or even other pro labs are used since their calibration standards and profiles will be different.  The end result are prints and products that are not only sub-standard to the SDP reputation, but also — because of varying calibrations and colour profiles across the industry — the printed images will not be correct in colour, contrast, saturation, white balance, etc.  SDP is about high-quality … through every step of your experience, and our goal — always — is to provide you with images that touch your heart and products that will last a lifetime.
who is this "we" you keep talking about?
At this point in time scruffy dog is pretty-much one-woman show, created, built, and operated by Illona since late 2007 … the 'others', of course, are the mcscruffies —  Matlin, Mirabelle and the newest scruffy, Mowat.  For some aspects of this business, of course — where we are able — we do hire out, and our part time assistant Karin helps keep us all sane.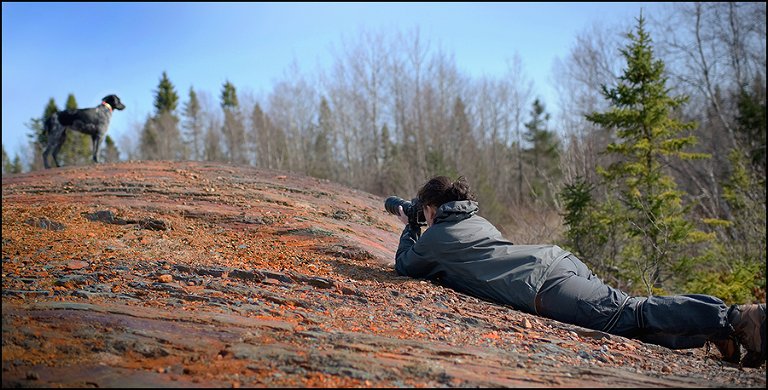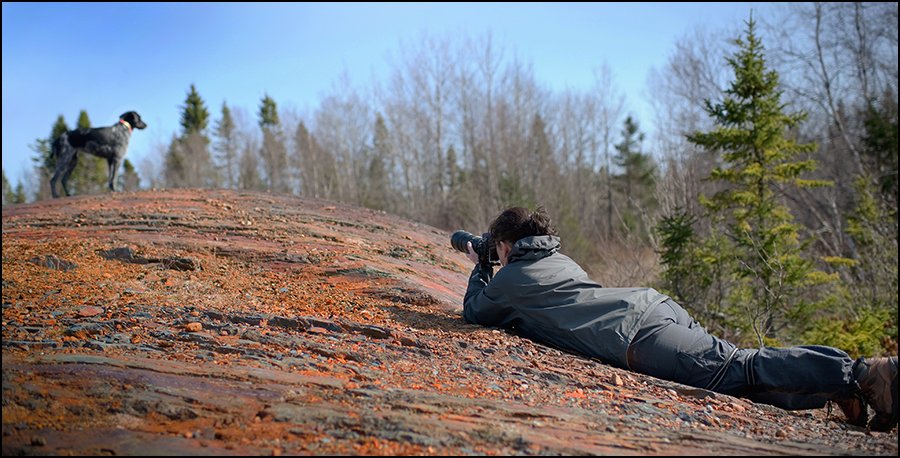 scruffy dog's bottom line
We are not satisfied until you are absolutely thrilled with your images and we will do whatever it takes to ensure that the memories we have captured of your dog are ones which you will cherish for a lifetime.
.
If you have any other questions, feel free to drop us a line!


All written content and photos copyright to Illona Haus, scruffy dog photography.
DO NOT COPY or use the content of this FAQ or website in any way.
Any form of copying or plagiarism will be thoroughly pursued by our attorneys.