just thought i'd share a few of the latest scruffy dog canvases picked up at the lab last week.
i didn't get a chance to take a photo of Macy's first framed canvas, but after mom Michelle decided to order another canvas to hang over their bed, i simply had to share it …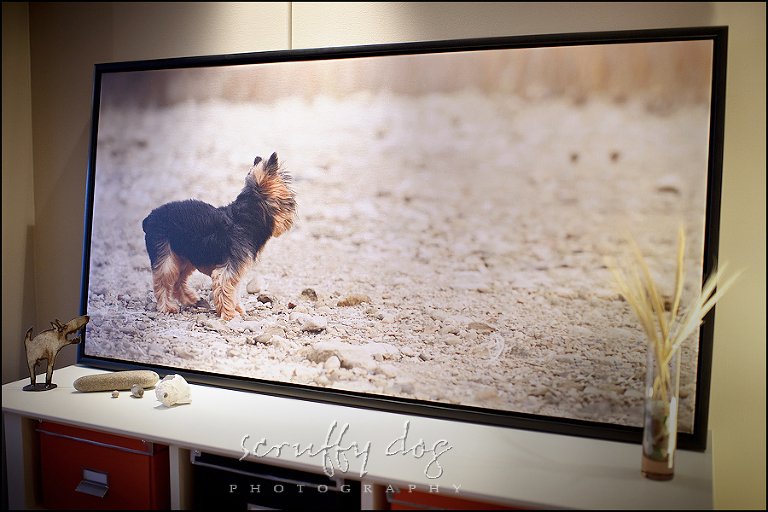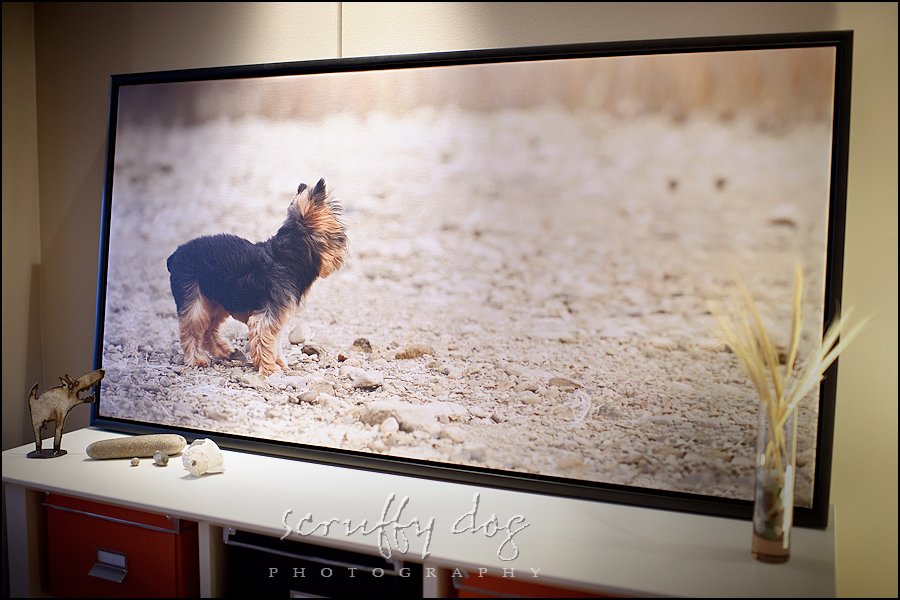 this big beauty is 24×48″ and furnished with the gorgeous black, satin-finish, oak floatframe.   i love the 4′ canvases we do, especially when finished with these stunning floatframes.  4′ is the minimum length you'd need for an over-the-bed piece, and if you're looking for a sofa piece, we suggest taking it up another foot to 60″ and really making a statement.
the other fabulous aspect of the floatframe is the unique hanging system …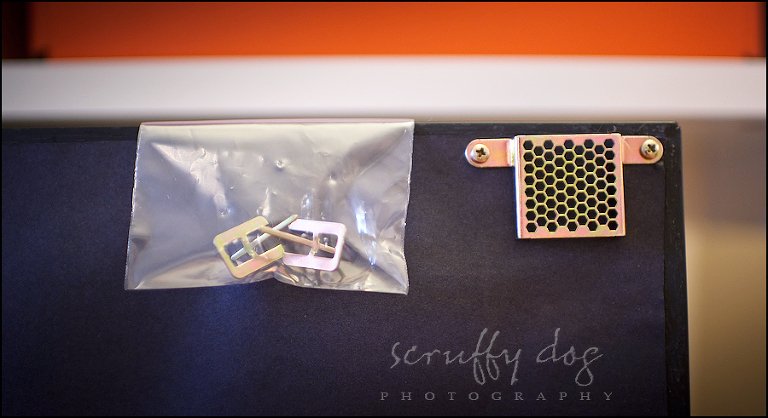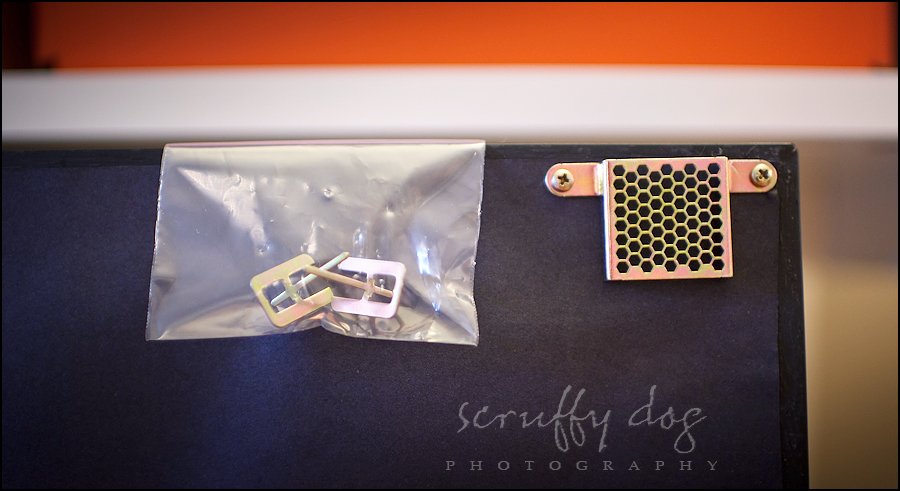 with one of these heavy-duty brackets at either end, lots of options for fine-tuned adjustments, hanging is easy, secure, and unlike the old-fashioned wire-and-hook style, this system allows canvases — even these big scruffy dog canvases — to hang flush on the wall … from top to bottom.
but some clients have smaller walls … little nooks and corners, or smaller spaces between windows.  if that's the case, a 16×24 canvas (the smallest canvas we offer) can do the trick.  here is lovely Summer on her 16×24 canvas.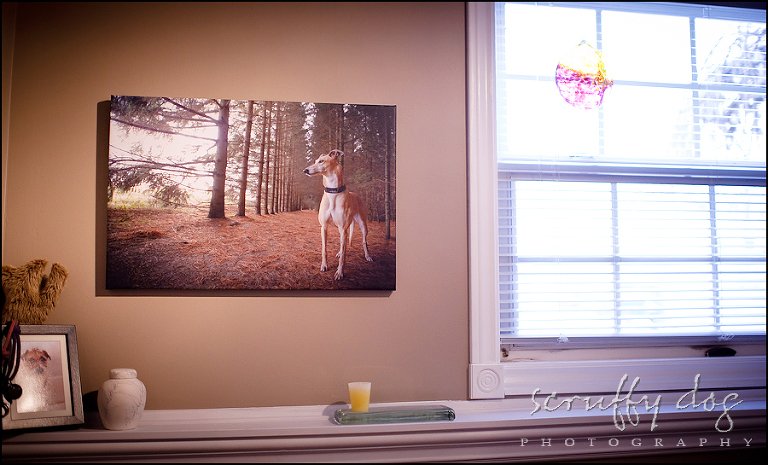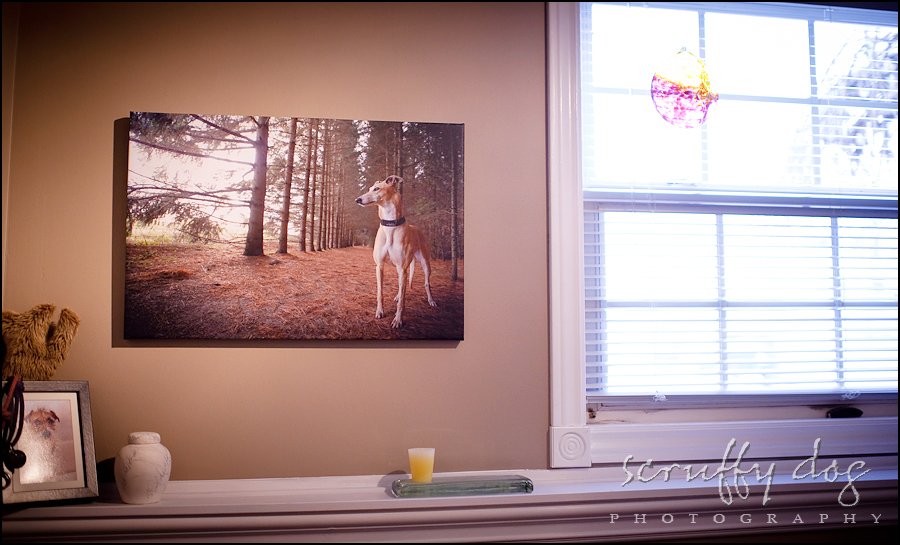 this 16×24 is actually on a narrower stretcher — 3/4″ instead of the usual 2″.  the reason for the narrow stretcher is to offer more options for framing.  deep, 2″ frames are more limited in regards to selection, and much higher in cost, and when a client prefers to frame the canvas themselves — in this case, Summer's mom wants a more traditional frame — the 3/4″ stretcher makes this easier … more cost effective, and the ultimate selection of frames greater.
and then there's Carling and Mackelin.  how dang cute are they?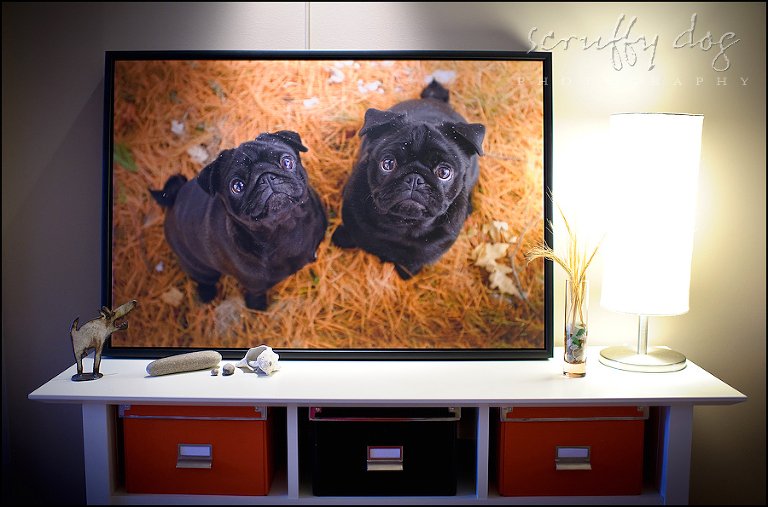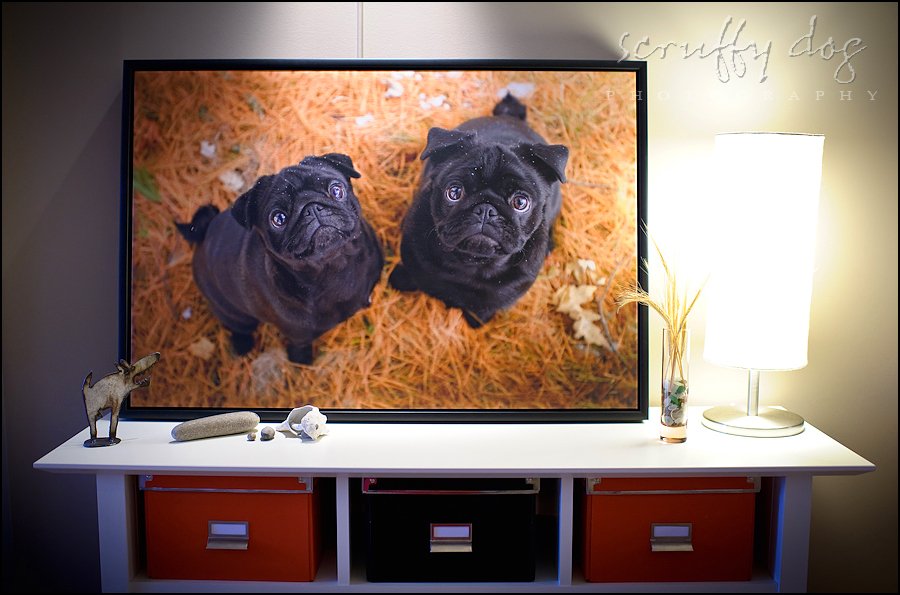 this is a 24×36″ canvas with the floatframe.  i can't wait for mom Shelley to see it … they simply sparkle off the canvas.
of course, as i was taking these photos, someone was at my feet … no doubt, wondering when his canvas is coming!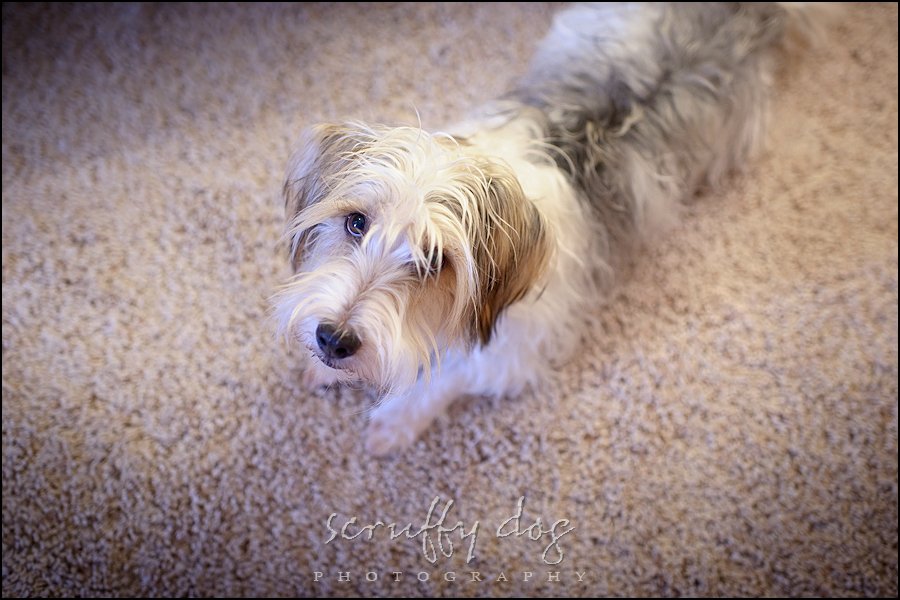 not yet, little man.  i do have plans for a big canvas for over our bed, but it's of my girl matea.  one day, merrick … one day.
if you want to see other samples of the scruffy dog canvases you can see them here and some more here.