well, this is gonna be a big one.  i just can't help myself.  this is Koda …
… and he's just so darn irresistible, i had a hard time narrowing down the images for the blog.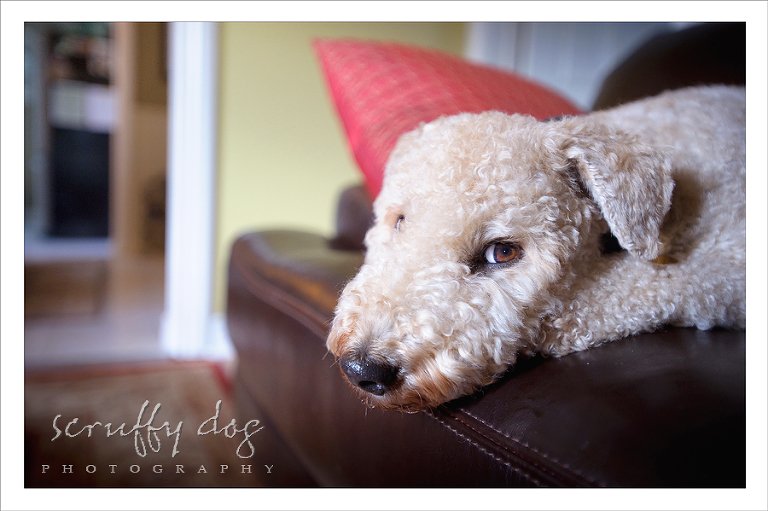 mind you, i had so much fun with Koda and his brother Milo (who deserves his own blog entry), and mom and dad, Terri and John, that it was hard to stop shooting.  even in the house, Koda's character was busting at the seams …
check out how seriously he takes his duty on squirrel patrol.  when he can't get the taunting varmints, he takes his frustration out on his favorite ball …
but big brother Milo's always got his back.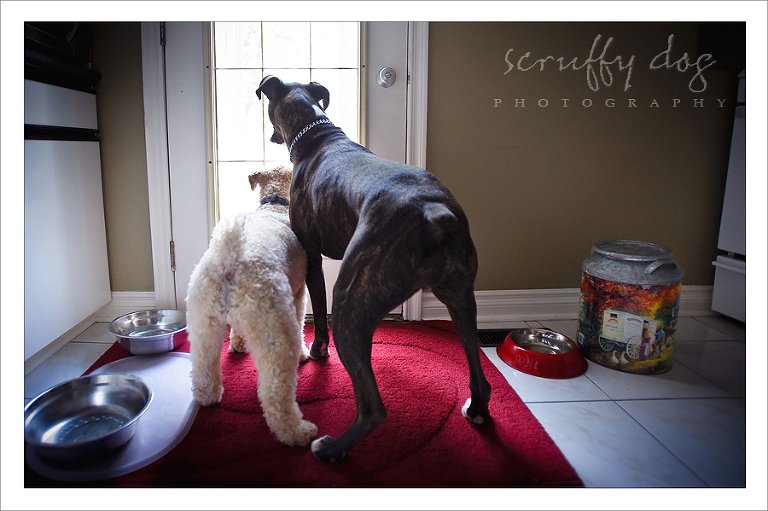 we headed out for a great walk in the boys' favorite Port Credit park …
and the skies were absolutely fab.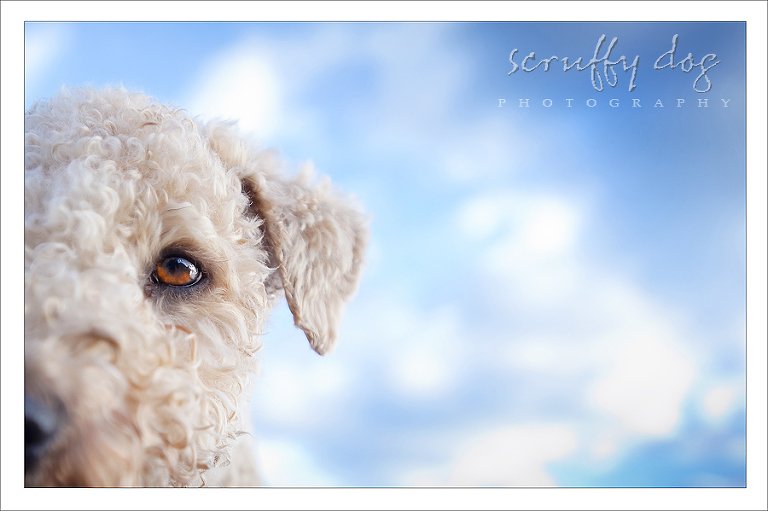 of course, give me a beach, and i'm always happy.  for me, there's not much better in life than a wet dog.
well, a wet dog, his best buddy and a stick, perhaps.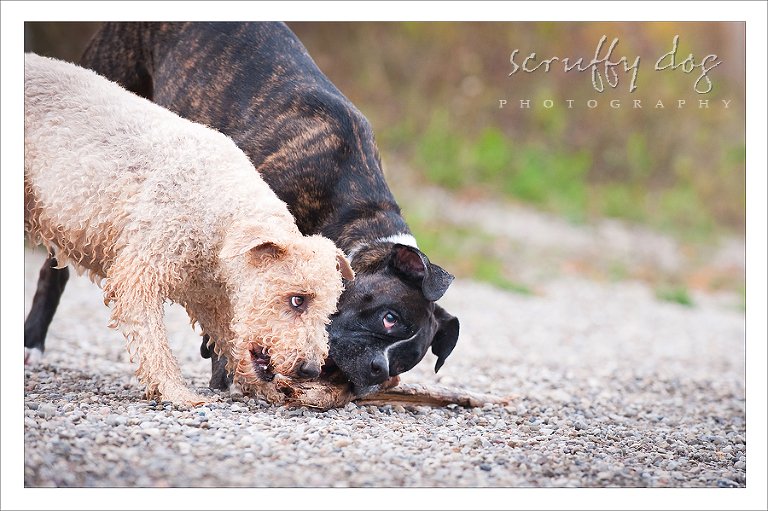 these two boys have created quite the bond, each of them coming with their owners into the marriage and making a pretty tight-knit unit.  then again, when their mutual favorite activities are "long walks in the park, squirrel watching, and cuddling", how can this not appear like a made-for-TV-commercial match created by dogHarmony.com?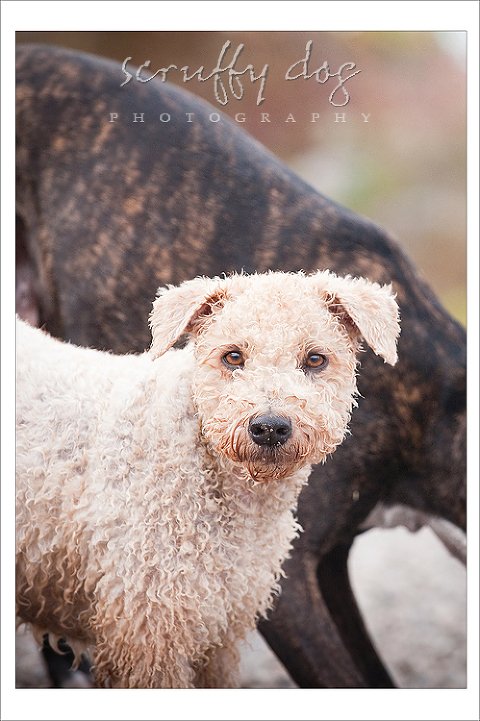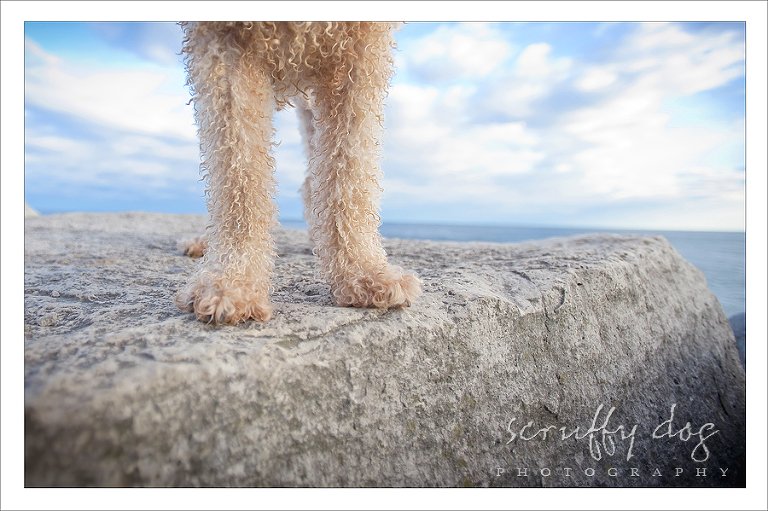 some of these photos of Koda, i have to admit, are my favorite to date.  i absolutely adore his fox-terrier cut, and the curls accentuated by his dip in the lake.
the boys had a lot of fun exploring the rocks along the edge overlooking the lake …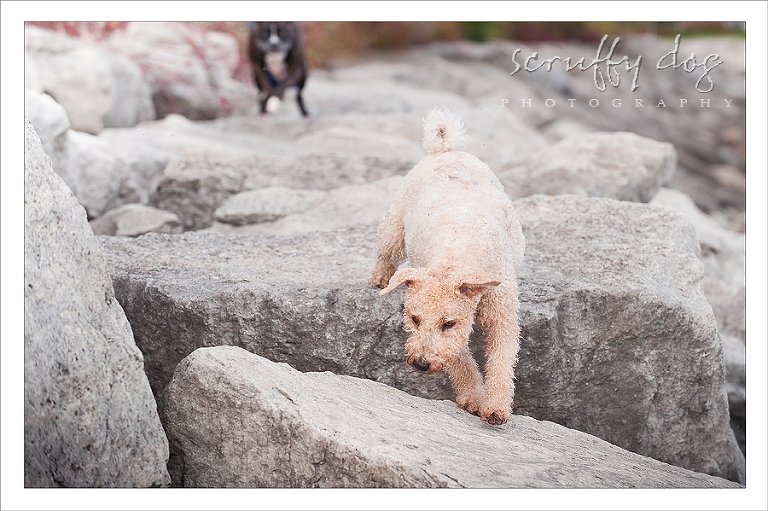 and even though Terri said: "no bum shots", i couldn't resist this one.  i mean, how cute is that terrier-derriere when on the hunt?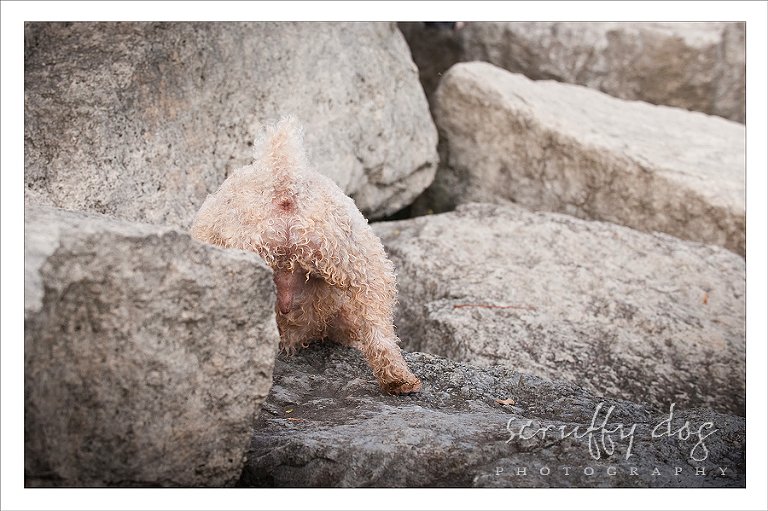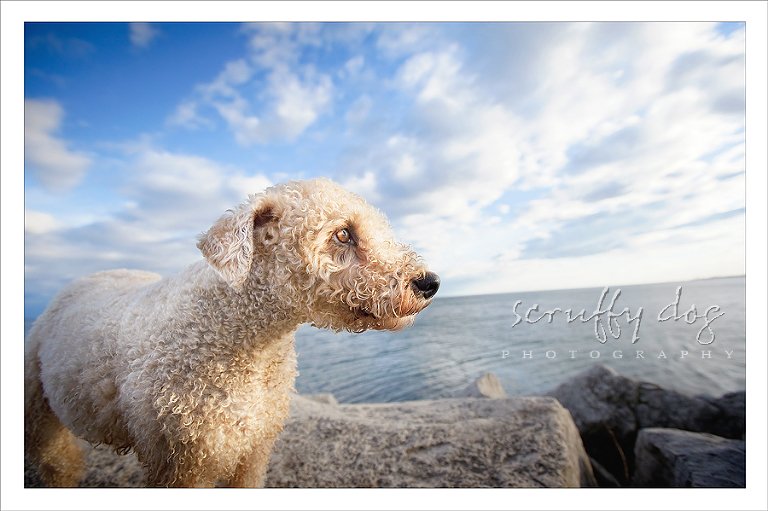 and i'm pretty sure Terri will be getting this one of John and his boy in a frame.  how absolutely epic is this?  seriously not posed.  i was shooting Milo when i happened to see John and Koda having their moment and asked them to stay.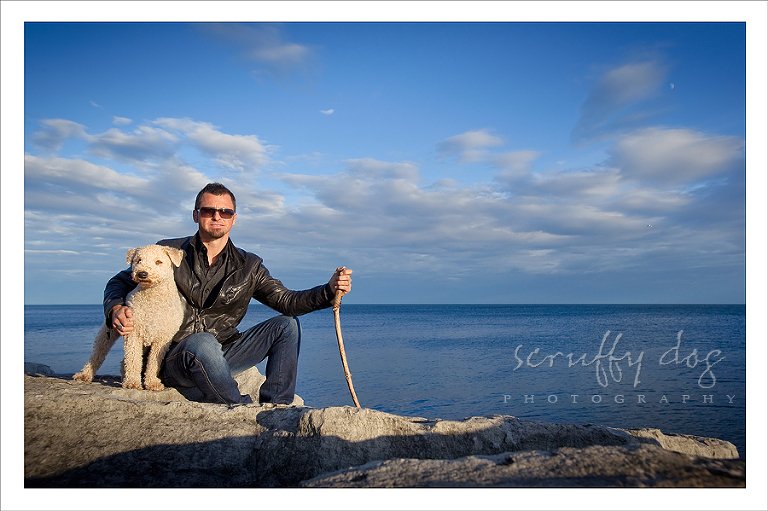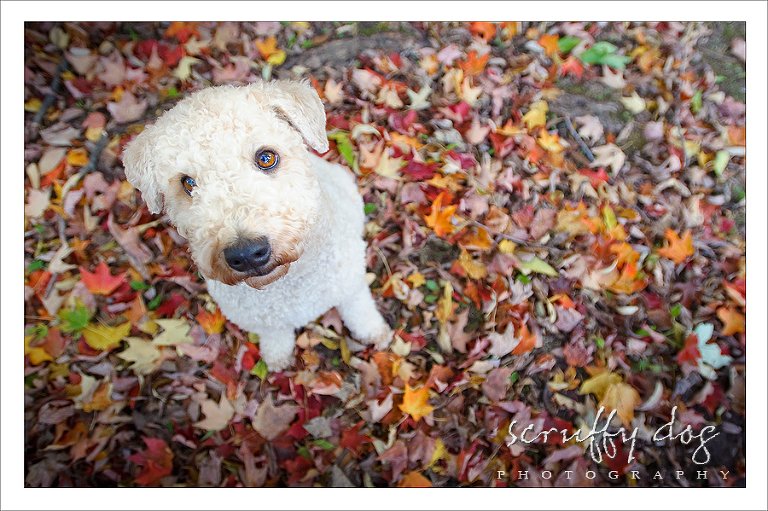 back at the house i had the boys do a little posing … not an easy feat since the front yard is one of their major play zones …
and as Terri and John poured over some of the scruffy dog coffeetable books, i snatched a few more shots of the exhausted boys.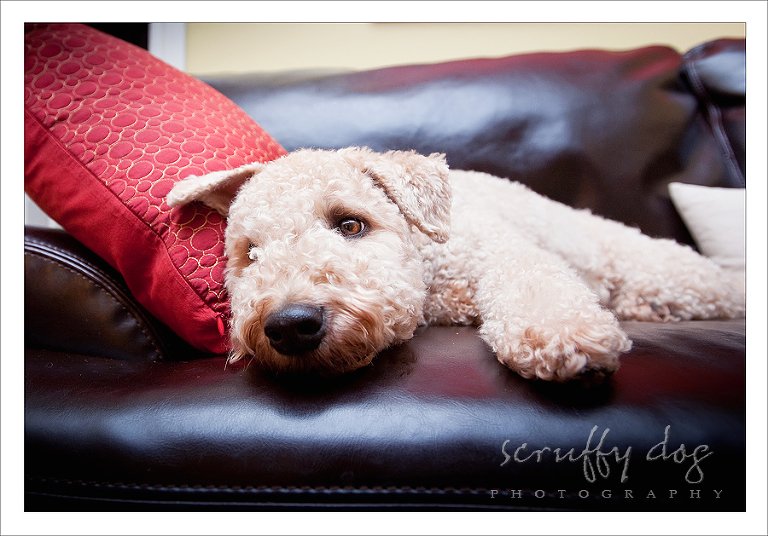 and by the way, if you missed Koda's little dancing debut on the blog earlier, you should check it out.  he's a major talent!
you'll be seeing big brother Milo's blog entry tomorrow, along with a few shots of this fabulous family.