meet Oswin …
he's tiny.  he's handsome.  and he's exceptionally-loved.
he's also blind.  he's deaf.  and he doesn't get around very well, but he knows you're there …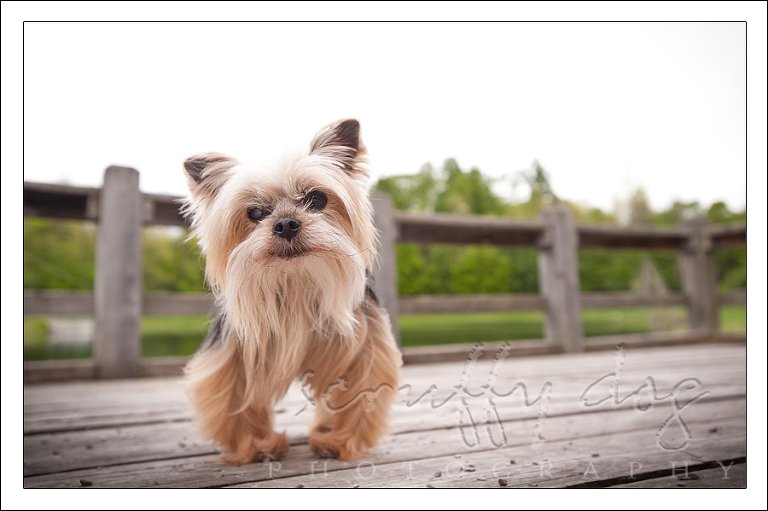 most of all, he knows his mama's  love.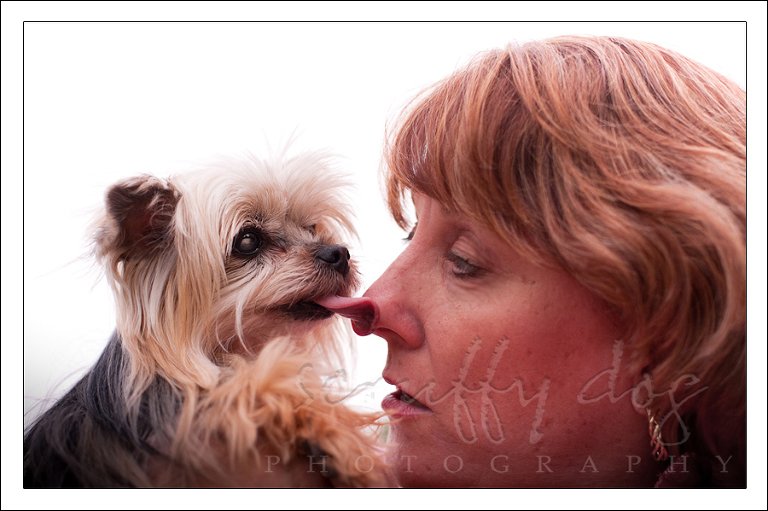 as Oswin's health was failing, and since it hasn't been that long since i lost my man morley, this shoot wasn't easy.
but it was important to me that i not only captured images of Oswin, but also of his incredibly deep bond with Deb.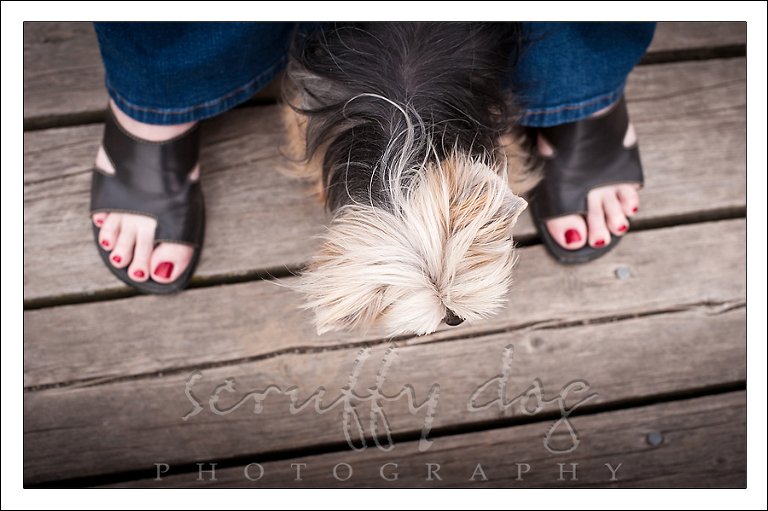 when discussing the shoot with Deb prior to the date, i was informed that Oswin was no longer mobile.  i've certainly had shoots in the past of dogs with severe mobility issues, and — with patience and enough rolling around on the ground — there are always ways of working it and still coming out with a huge variety of angles and unique images.  with a little guy like Ozzy i imagined that for most of the shoot Deb would be holding him up and i'd do a lot of head-and-shoulder shots against a variety of backdrops … kind of like this: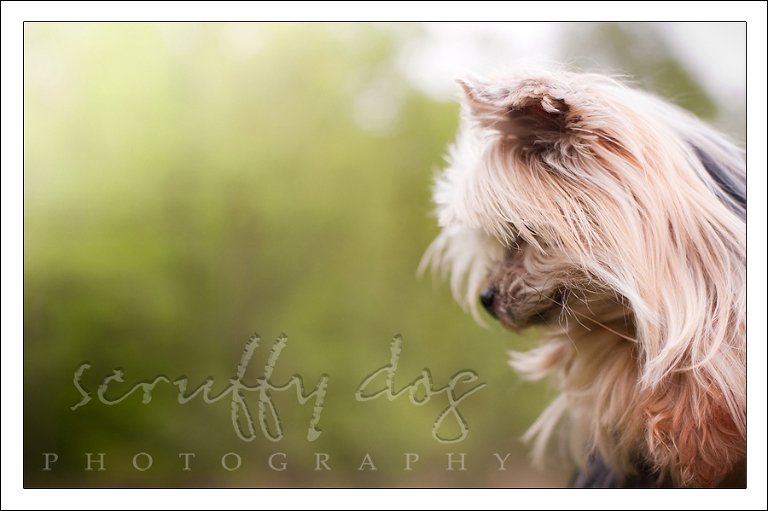 the unexpected problem with this, however, was that without his sight and hearing, Oswin almost continually looked down.  however, through the miracles of acupuncture administered by my girl matea's own vet Lisa Burgess of Millgrove Veterinary Services, Oswin was actually up and on his feet for the first time in a while for our shoot.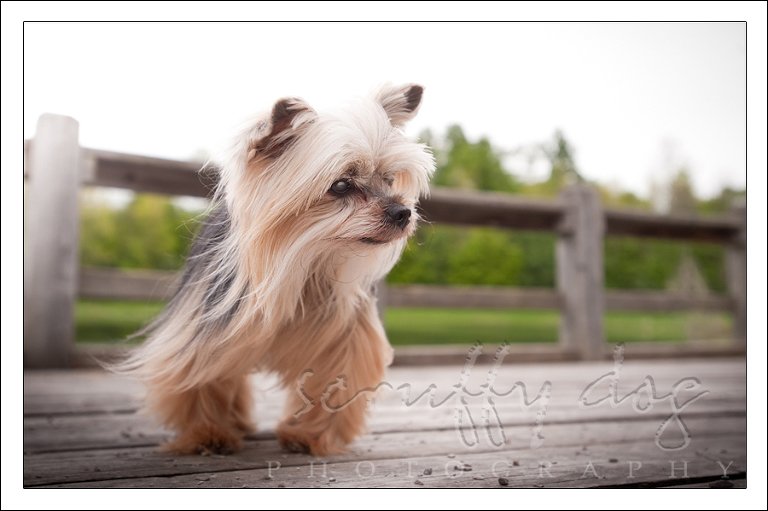 and he was quite determined to use them too!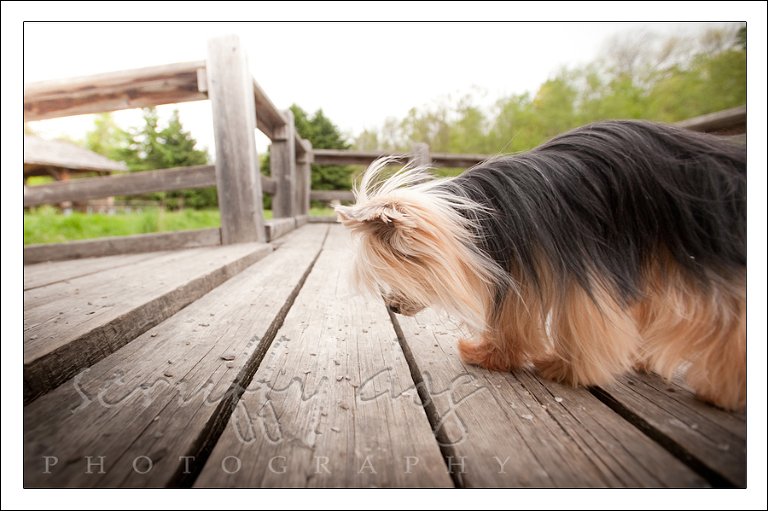 next, it was important to find some Oswin-sized wildflowers for a backdrop … early mint sprigs worked fine … plus it had the added benefit of leaving me smelling delicious for the rest of the shoot!
even some lovely yellow flowers along the side of the road can be beautiful.  in fact, i'm a sucker for ditches; the scruffy-dog mobile can often be found parked along the shoulder of some road even if it's just to waypoint a great location into the GPS for future use.
and then home, where Oswin was able to rest.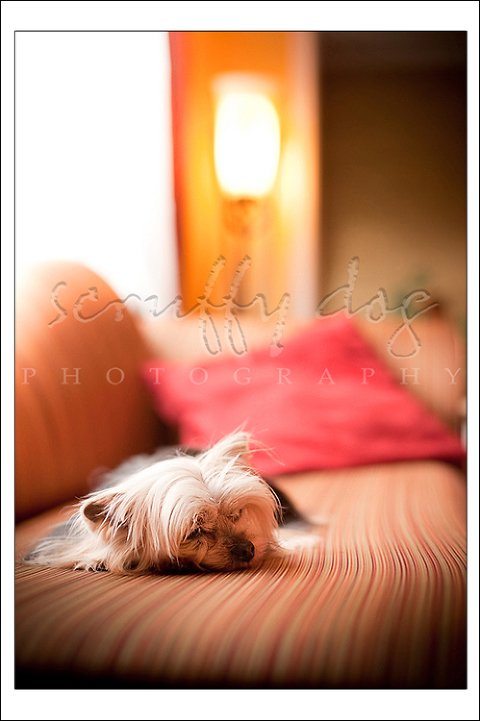 and his favorite spot is by the fire.
but of course, i couldn't resist a few shots of him on this lovely leather chair …
thank you, Deb, for sharing your amazing man with me.  it was a honor to work with him, and i hope i have captured his character and essence in the images throughout your gallery.