dogs like Layla is why …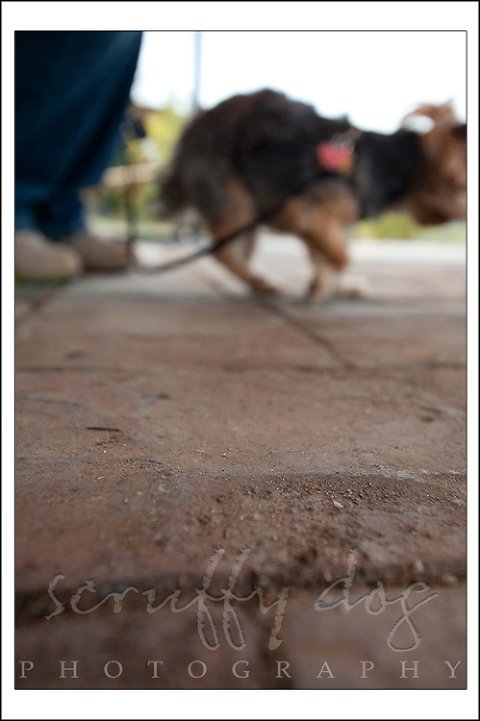 Layla — weighing less than my Nikon — is barely a handful … a handful of wiggling sweetness and sheer, squirming love.  however, she's also a handful of nervous energy who flinches at any click or noise, and whose recent introduction to her owner's DSLR has unfortunately been done with a flash.  this can often cause even more fear of the looming camera and the shocking noise of the shutter.
add to that an allergy that forbids her to partake in the absolutely irresistible scruffy dog treats which accompany me on every shoot, and bringing this wee girl around took more than the average camera-shy subject.  as previous clients know, i don't watch the clock at a shoot, so i honestly don't know how many hours it took for sweet Layla to come around.  honestly, there were times when i worried it would be hopeless.
you can see from the depth of field in this photo (the focus on the brick much in the foreground) that at the first click of the shutter, Layla has scurried back by at least five feet, much out of the focus of the camera where she'd been only a second earlier between the first and second shutter release.  terrified.
however, as past clients will know i don't give up.  i will move on when the dog clearly shows me that they need to, but i've been known to spend twenty minutes or more just on one shot, on one 'sit' in one setting with a dog or puppy who perhaps isn't as highly trained.  it's times like these when i sometimes feel the owners' frustrations rise, and i often find myself having to assure them that i'm in no way frustrated and that this can be perfectly normal.
but Layla was a challenge … and as i worked with her through some of my behavioral tricks, kept watch of her body language as well as my own, rewarded, marked and encouraged, i often found myself thinking: how on earth would a regular photographer ever handle a case like this?  a photographer without the experience of working with and understanding dogs? and the truth is, they wouldn't.  or rather, they wouldn't get this:
or this …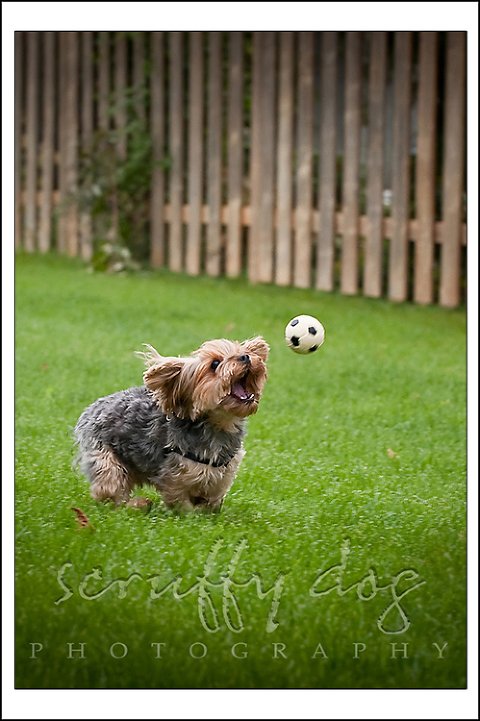 this isn't Layla's official blog entry.  i'm sure i'll be putting one up of her other shots from her day.  i just wanted to share the experience.
i'm left wondering only one thing … would Marci have noticed if i'd stuffed this ball of sweetness in my camera bag at the end of the shoot?