it's with great sadness and regret that i write this blog entry … and it is not my intent to wane negative, but rather to turn this around and find a new and exciting outlet for the big chunk of 'giving back' that has been the backbone of scruffy dog photography since its creation five years ago.  unfortunately, first i must lay down the facts and reasons as to why i am currently looking for a new outlet.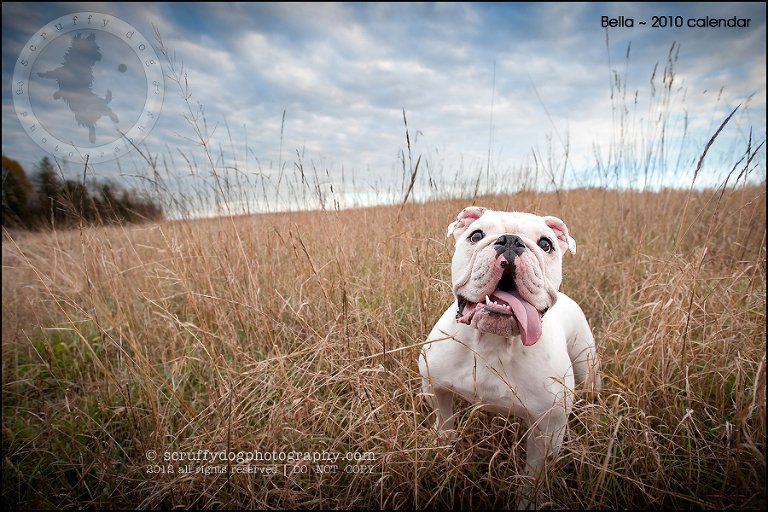 most pet photographers i know do something to give back to rescue.  the majority of them selflessly photograph dogs in shelters and for rescue organizations to better their chances of adoption.  this is a time-consuming and heartfelt endeavor.  it is so much more than clicking a shutter and handing over some photos.  homeless pets aren't always the easiest to work with — many are lost and disconnected as their lives hang in limbo.  some have been abandoned, others have never known a true home.  working with these souls is hard on an emotional level, but it also takes a chunk out of a photographer's schedule.  it is traveling, setting up, working with the individual animals, and then sorting and editing, presentation, not to mention the wear and tear on costly equipment.  and this is where it should also be known that the majority of photographers do not make a ton of money … so any time taken away from paying clients is precious time.
i hear stories of some rescue organizations not really appreciating these selfless, hardworking photographers, taking advantage, undermining, breaking promises … and sure, i've been burned myself … but not until this year have i felt truly used and unappreciated by an organization i have given so much to.
for the past four years i have given three weeks of every year to a local shelter … three full weeks.  in these three weeks i photograph formerly adopted pets — each having won their place in the annual fundraising calendar through a contest — so that their images can grace the pages of the artistic calendar.  sure, twelve short sessions shouldn't take three weeks, but along with the shooting, editing, and prepping for print, there is the organizing of these sessions, driving around, dealing with rain dates, contact time with the participants as well as with the shelter, and then the laying out and designing of the calendar … although this year i roped my fabulous web-designer Sarah of The Design Truth to handle the layout and design since the busy fall season conflicts with the period of time the organization is finally ready to provide calendar information for the layout.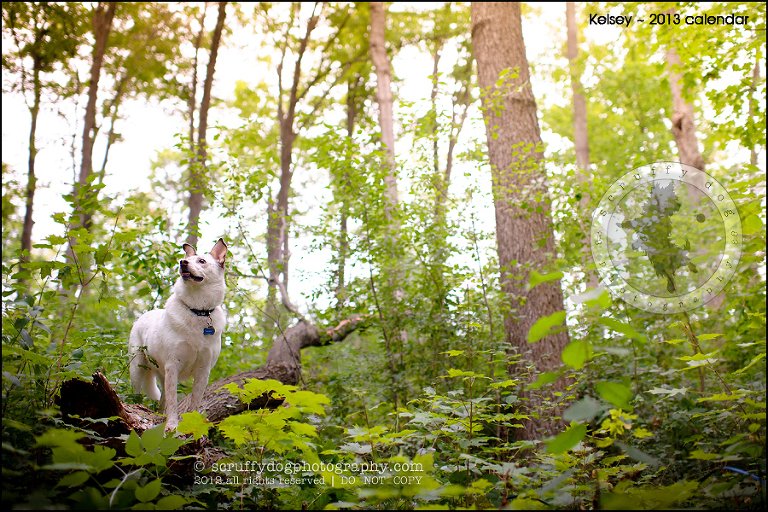 by giving these three weeks of every year, donating my photography and design services, i am foregoing thousands of dollars of client work … but please know that i'm not complaining!  it is a sacrifice that i, and many other pet photographers, gladly make for the animals!  i do it because i've always had rescue pets and rescue is very close to my heart … in fact, it IS my heart.  besides the myriad of other things scruffy dog does throughout the year — photographing fosters, offering donations and silent auction gifts to different charities, pro bono sessions, etc. — my ultimate goal with scruffy dog's giving back is, always, to do something that can make the greatest impact.  what this means is: raise money and raise awareness.
for me, the shelter calendar seemed a good fit for that, especially once i was finally able to convince shelter administration that we should focus the calendar on adopted pets specifically.
however, sadly, this year, with a change in the shelter's administration, that 'fit' is no longer there.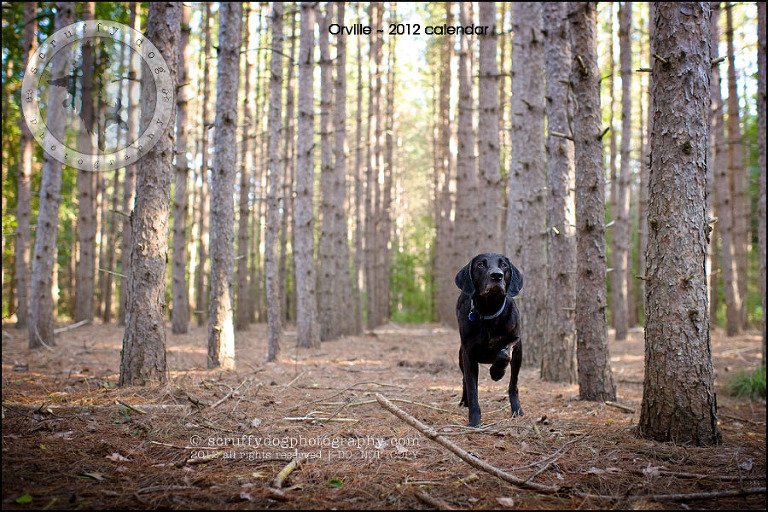 where once the calendar was treated as a 'partnership' between SDP and the shelter and there was clear respect and appreciation for the weeks of work donated each year, today there is none … and i am left feeling like some employee (an unpaid one, of course).  promises made over the years by those who formerly handled the calendar were squashed, in spite of the fact that i'd already organized and shot the entire 2013 calendar under the assumption that this year would be handled like every other.  the process was fraught with tension, insults, and one-sided authority instead of anything that remotely resembled a partnership or recognition of the great efforts my business has made for the good of their organization for the past four years.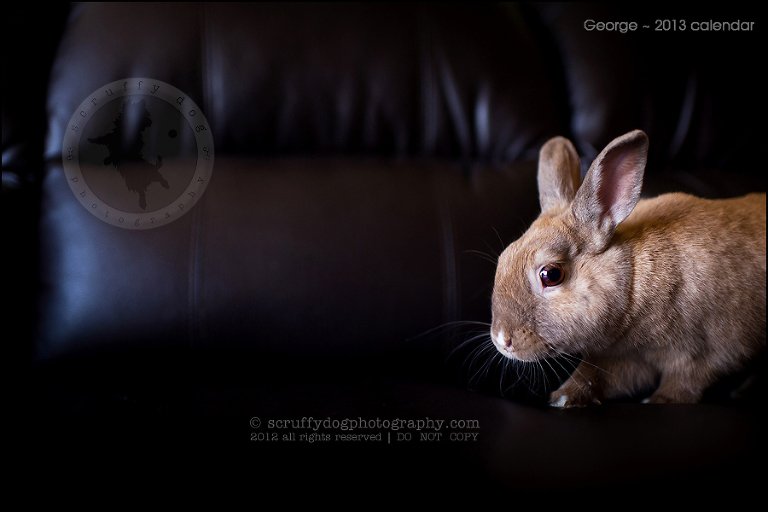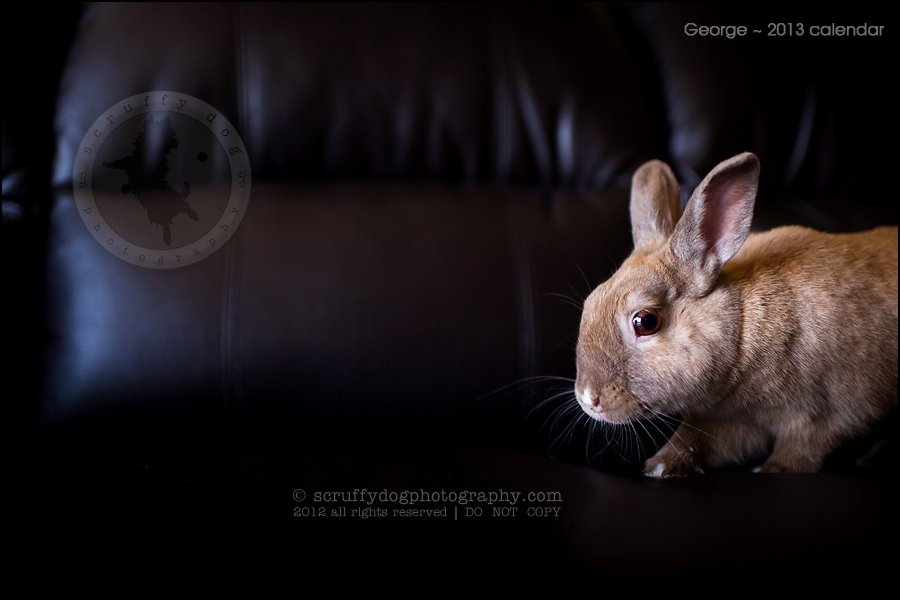 throughout the final process of this year's calendar, scruffy dog has been kept entirely out of the loop. in fact, i wasn't even informed when the calendars were finally ready for purchase in spite of the fact that in past years, SDP has sold our fair share of calendars to followers and fans.
and through this all,  i have waited for even the smallest sign of appreciation.  but … nothing.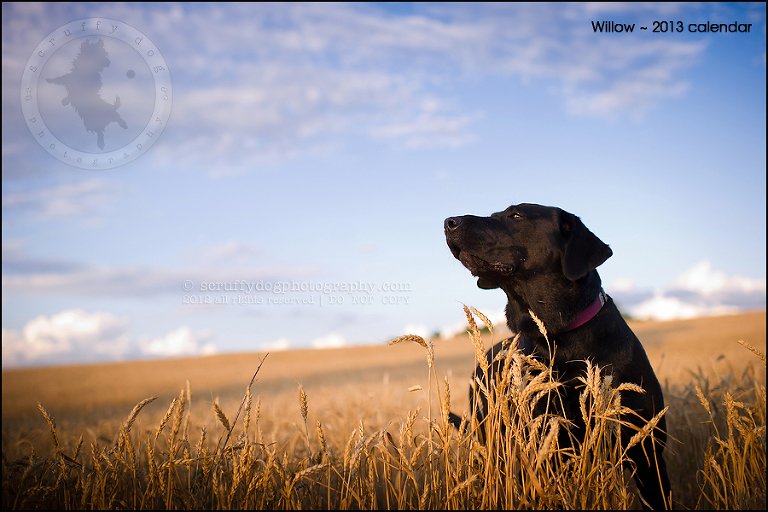 instead, scruffy dog's involvement has been completely stripped from any kind of press release and social media regarding the calendar, in spite of my request that scruffy dog — as well as Sarah from The Design Truth — be mentioned as it has in past years.  we're not talking fanfare and billboards!  just the simple one line mention, with a nod of appreciation, that has formerly been attached to all PR and announcements surrounding the calendar, a little support to a small one-person business for their dedication through the years.
of course, some might suggest that this mention of appreciation shouldn't matter … that i should be happy i'm helping the pets at the shelter (or helping to pay the wages of those who have shown no appreciation).  scruffy dog shouldn't have to be credited, right?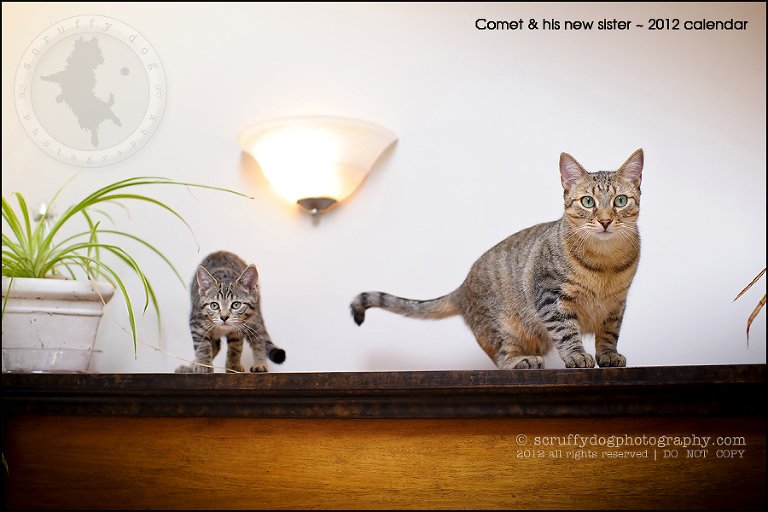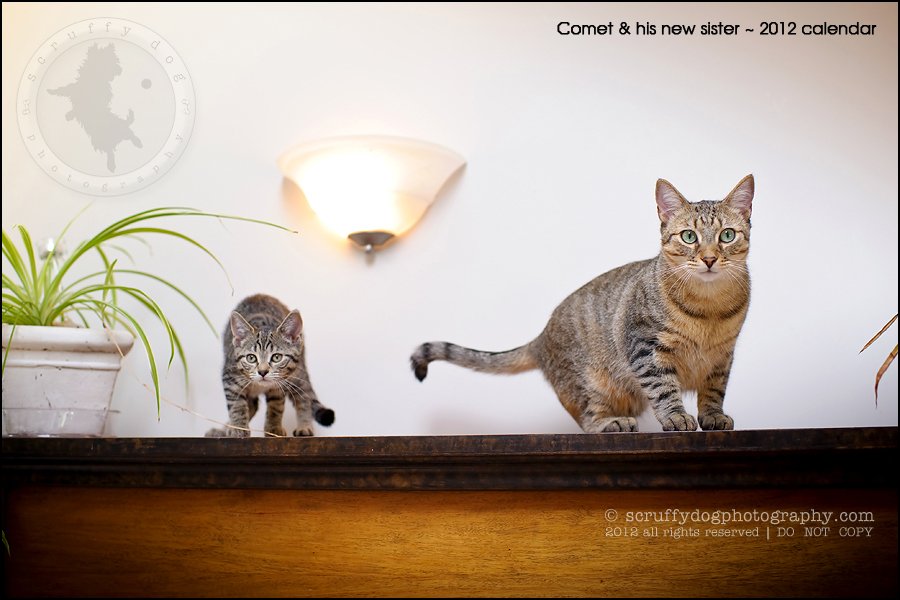 well, folks, there's selflessness and then there's survival … and trying to make a living as a pet-exclusive photographer (or any kind of photographer) is not an easy road, nor an enormously prosperous one.  please understand this: in order for any working photographer to actually give the time each year to take on a project of this size in the midst of a busy schedule and trying to make a living at photography, they need to have a project of this proportion at least build a little brand recognition on the off-chance that it could garner a few bookings to help offset the financial loss in taking on the project.  i'll admit, in the four years of shooting the calendar, three calendar winners did book proper sessions, and i have gotten one or two bookings from clients who said that one of the sources from which they learned about scruffy dog was through the calendar.  but this doesn't come anywhere close to covering the losses, and anyone with an iota of business sense can tell you right off that this is not a good venture from the business's perspective, no matter how you cut it. BUT …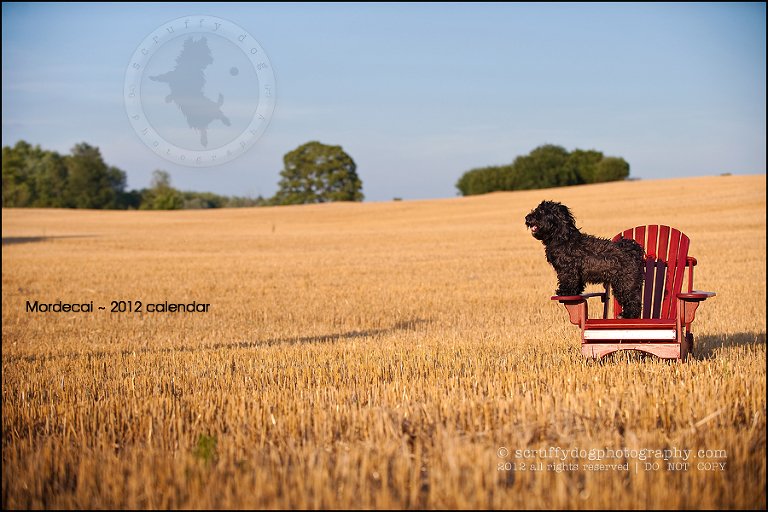 … that's okay!  i continued to do the calendar every year because it paid me in a different way.  still, without some kind of benefit to the business, however small, it doesn't make business sense … and if a business fails how can it possibly do more charity work to help the animals? and honestly now, the only thing most of us photographers are after is a nod of appreciation, a credit given, and maybe feeling like we're actually a partner in this venture, not some unpaid 'employee' that can be bossed around or have their integrity questioned at every turn.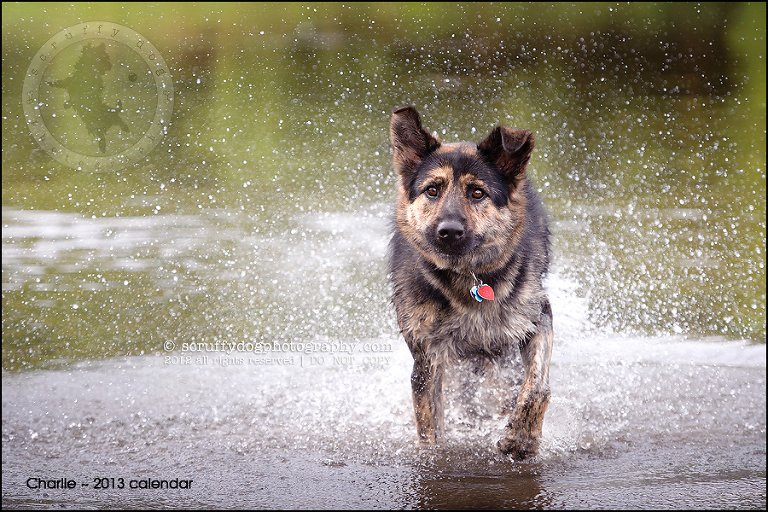 this decision has been an immensely difficult one.  but i simply cannot continue what i had seen as a tradition, as a partnership, as a wonderful and community-oriented part of my small business.  this will be the last year scruffy dog will organize, shoot and layout this organization's calendar.  my efforts need to be directed to a more cooperative, respectful organization, where the hours, days and weeks of my commitment are recognized and appreciated, and where they can do the most good for everyone involved.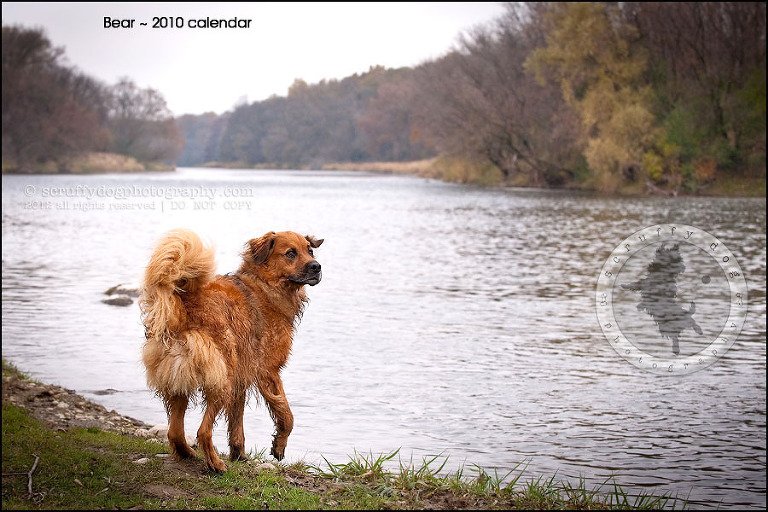 i want to hear from you … i want to hear your ideas and am open to any way that you think scruffy dog can help out.  of course, the goal is to find or create a project that will raise the most funds and awareness possible, whether that is locally or globally.  although i am already in preliminary talks with an amazing rescue organization with whom i've had a connection for years, i look forward to hearing from individuals and organizations on other ideas.  scruffy dog is here to do whatever it takes to make the greatest impact, to raise the most money and awareness, for the individual homeless pet and the collective whole.