today we are sharing part two of the 2012 Woofstock experience.
(*NOTE: due to copyrights, please do not copy these images.  if your dog appears in this blog entry, drop us a line!  we will be happy to send you a copy of their photo to share on your facebook page!)
if you've never been to Woofstock, it's difficult to describe.  as North America's largest outdoor dog festival, complete with fashion show and numerous other on-stage festivities and contests, things can get a little wild, very colorful and … well … at times, flamboyant …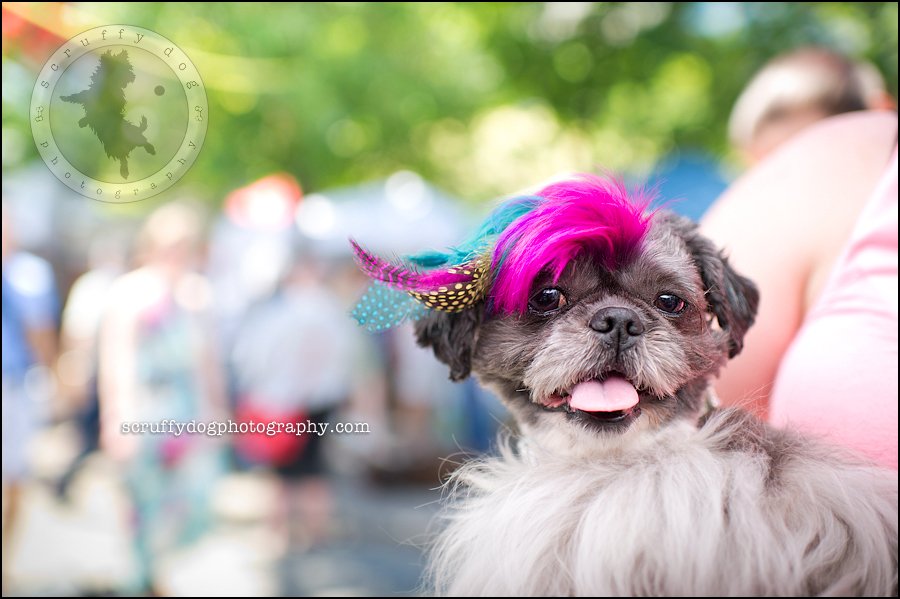 for some reason, this year, we didn't see a lot of the zaniness around the scruffy dog booth … perhaps because our audience tends to be the "real dog" audience, and since i do like to spend time talking with visitors to the booth, and clients who stop by to catch up, i always request our usual position farther down Front Street, far enough away from the main Woofstock stage where most of the show-stopping, jaw-dropping craziness goes on.
we had a lot of awesome dogs drag their owners into the SDP booth on Sunday.  at times the booth was too crowded or i was too busy to be able to take out the camera … but when there was an opportunity, i'd grab a quick shot when i could.
look at this gorgeous hound … i just love love love a sweet hound face …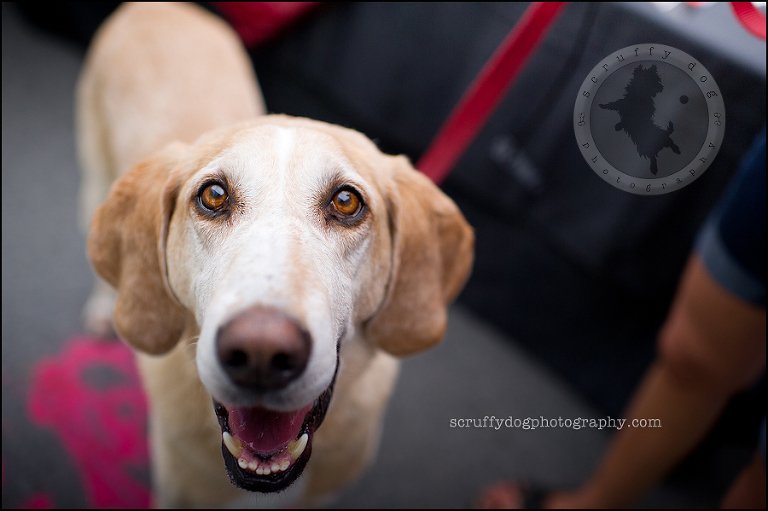 and the scruffies too, of course! how about this little scruffbundle of shyness?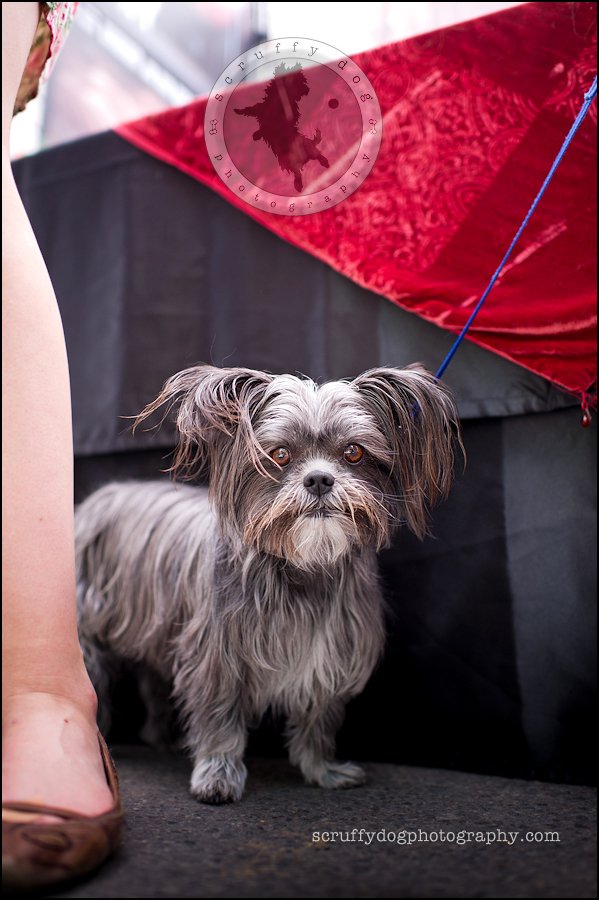 she was painfully shy, or perhaps just a little overwhelmed by the heat and the chaos of the day. she really wanted nothing to do with the camera, so i grabbed only a couple of quick snaps so as not to add to her stress.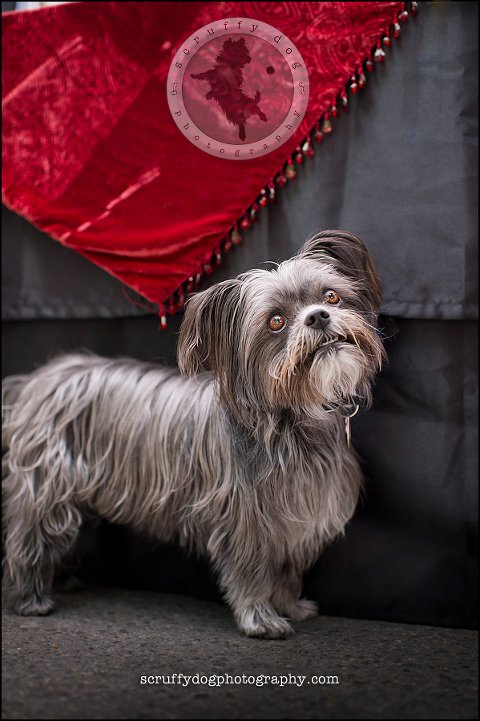 i would love the opportunity to work with this little niblet.  how gorgeous is she?
or this little one, peeking around the corner of the SDP table while i talked to their mom?
of course, Sunday was the hottest Woofstock day i've ever attended … absolutely brutal.  inside the booth was even worse … in fact, it made standing in the sun feel downright cool!  this little wire doxy had the right idea … flaked out in the right corner of cross-breeze …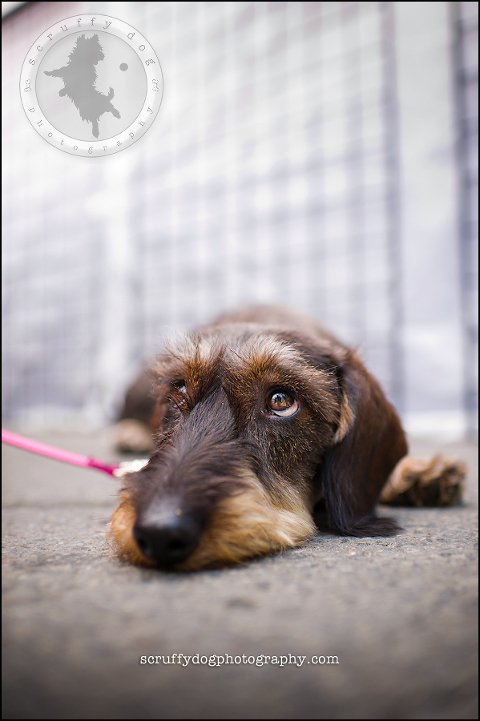 of course, you have to know how much i love the wires.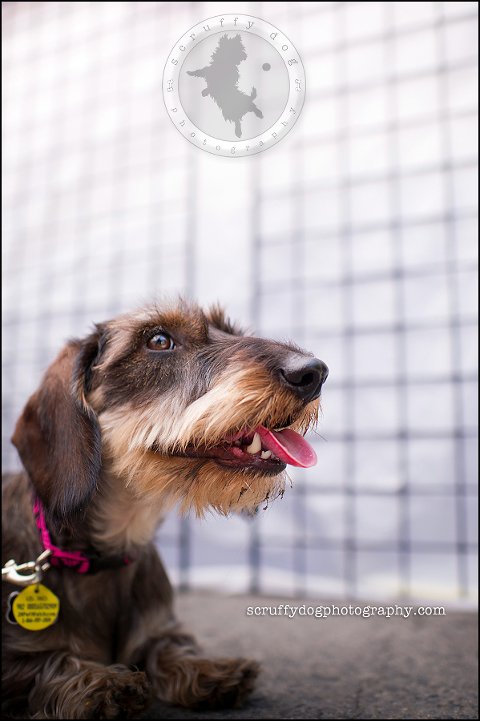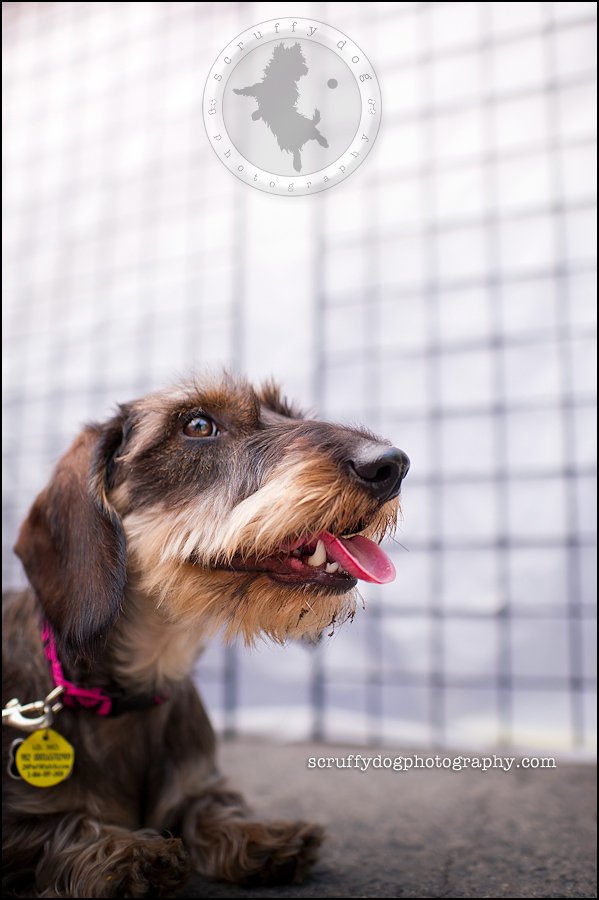 and how's this for a wire! loved this little dancing guy …
"what? no biscuits?"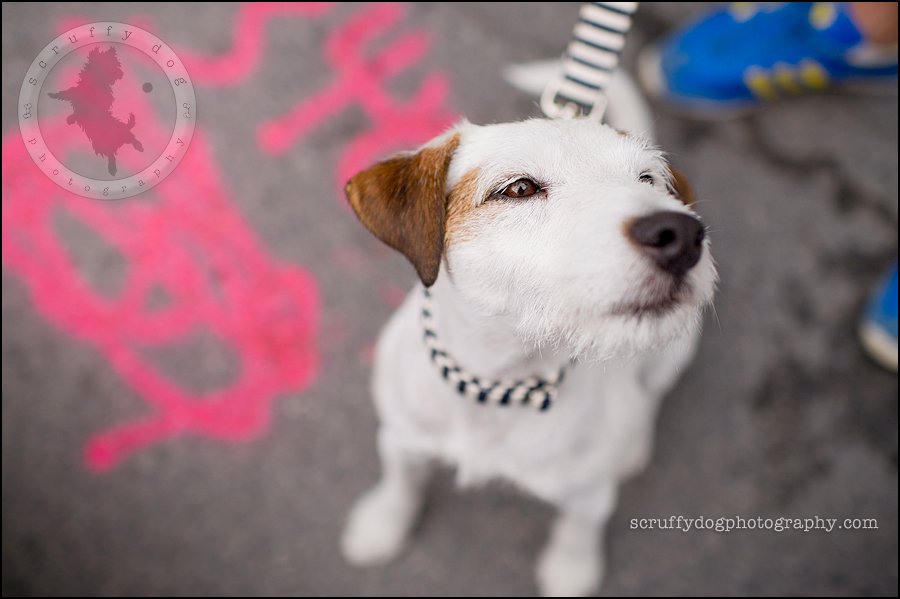 "fine. i'll dance some more. how's this?"
and yes, there were treats to go around … in fact, The Barkery supplied us with some of their awesome home-baked biscuits once again this year.  check them out!  they're what i feed the resident scruffies.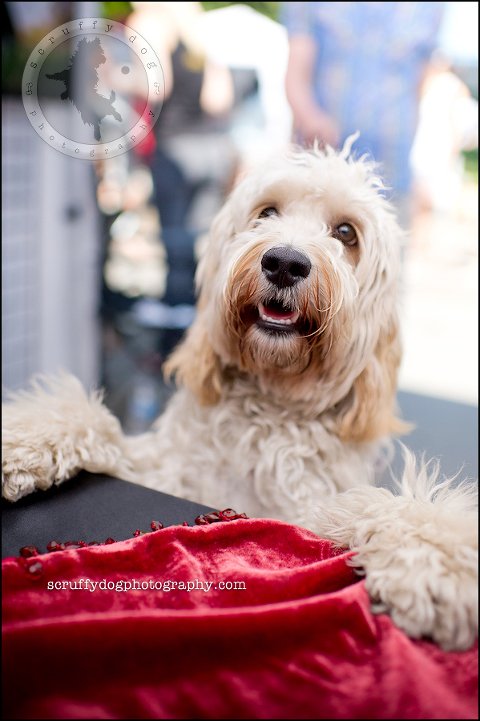 and how cute is this scruffnut?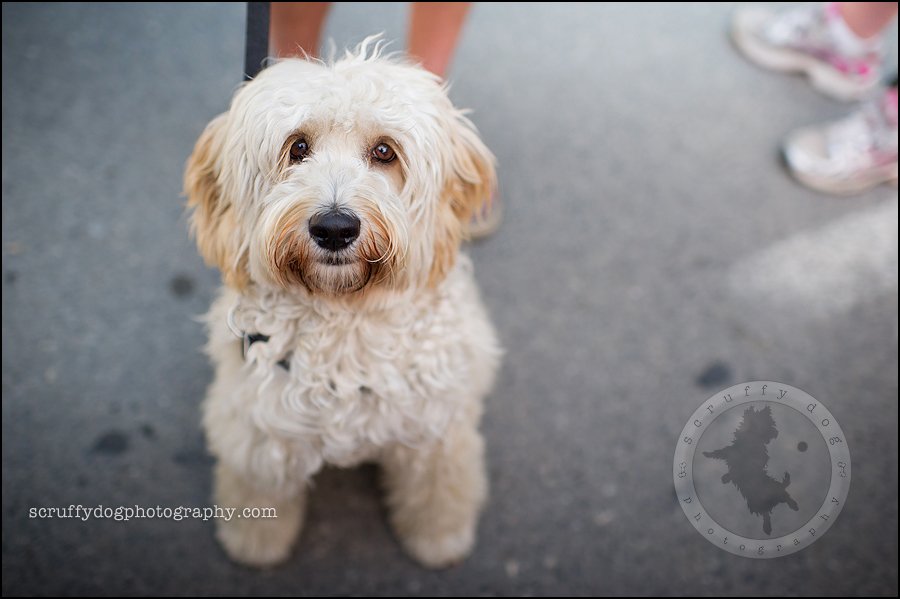 then Chewie and his new brother stopped by.
i met Chewie at our first Woofstock a few years ago … you can find him in this old blog entry.  as you can imagine, Chewie was pretty hot.
and Chewie's very handsome brother …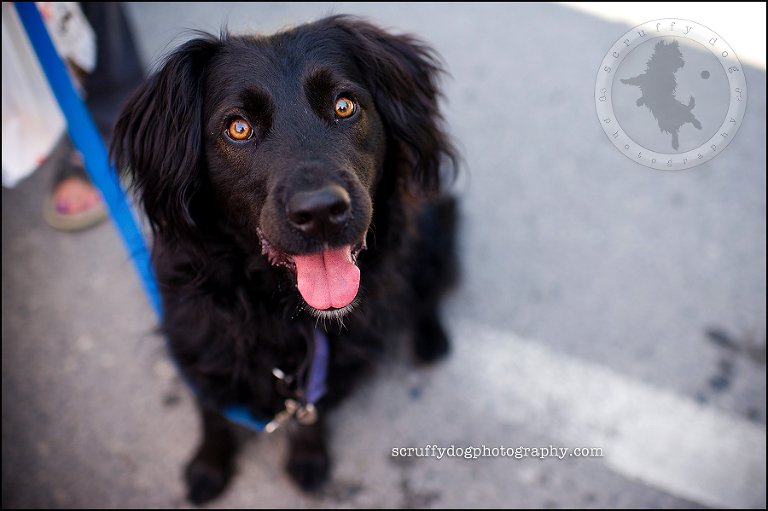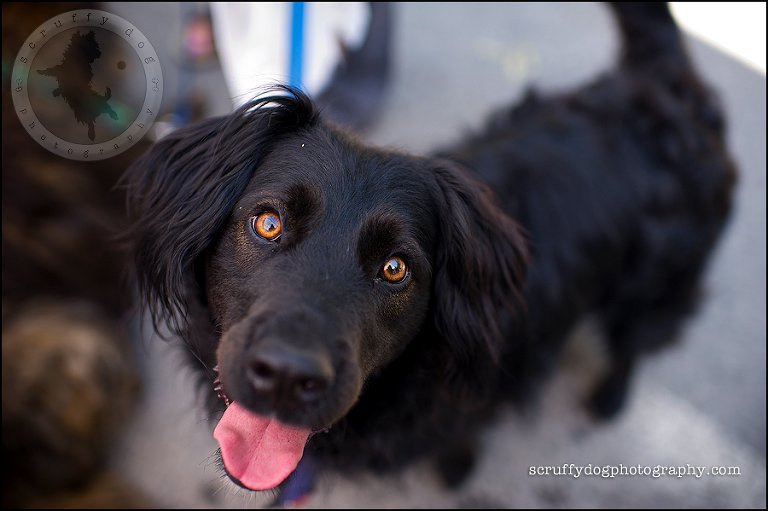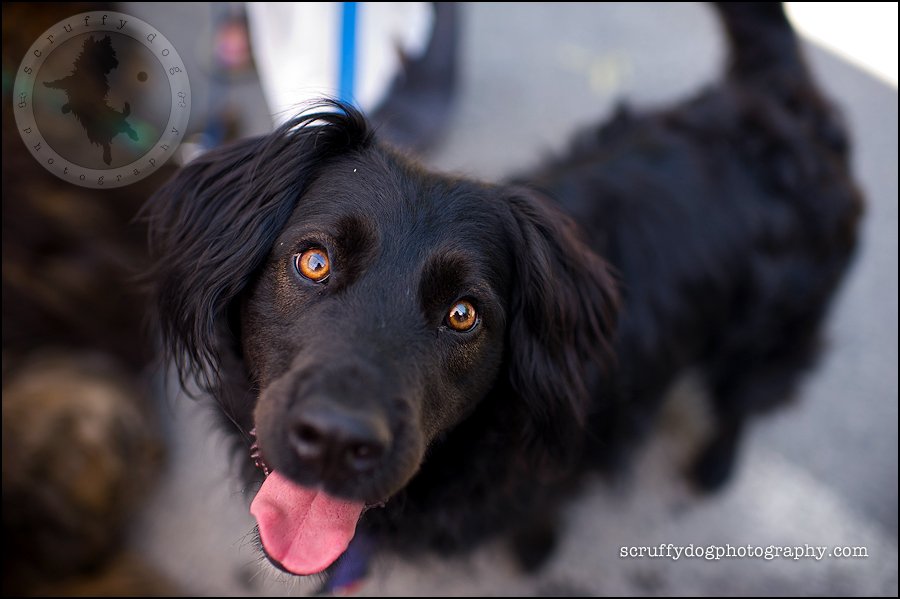 i was visited by these two pretty Porcelaine hounds … don't worry Anne; i've received your inquiry (along with numerous others) and will be responding very soon!  you should be seeing these lovely faces in a scruffy dog session soon …
got slobber?  yup, i ended up wearing that slobber-beard on my thigh.  that's why i always wear my Sunday best to all scruffy sessions and dog events … not.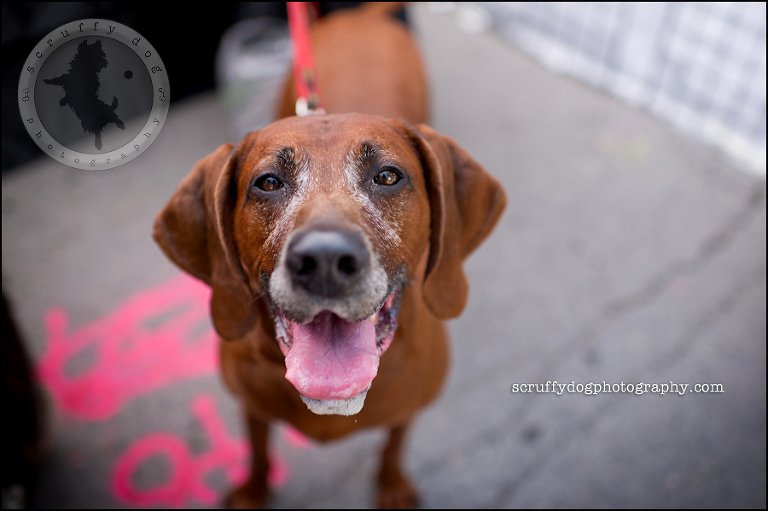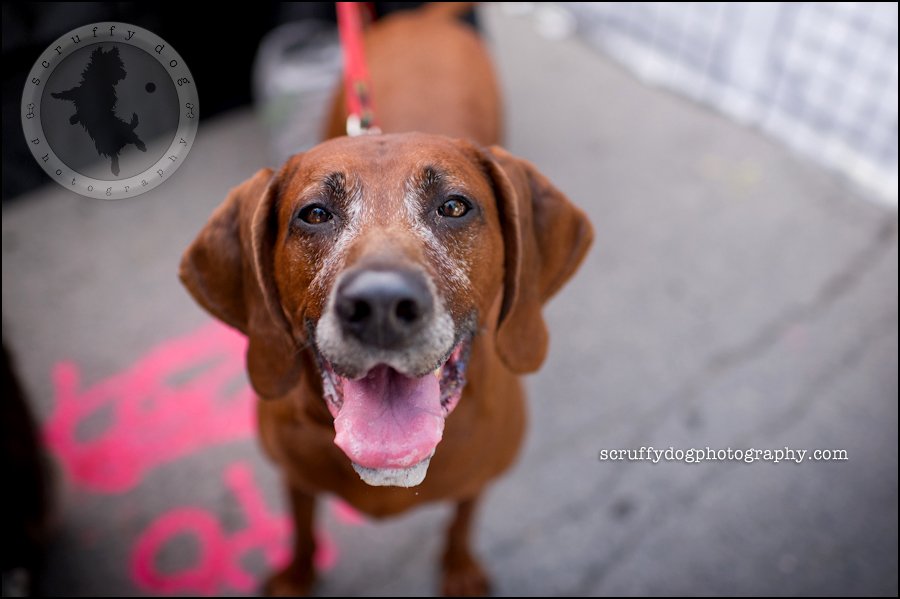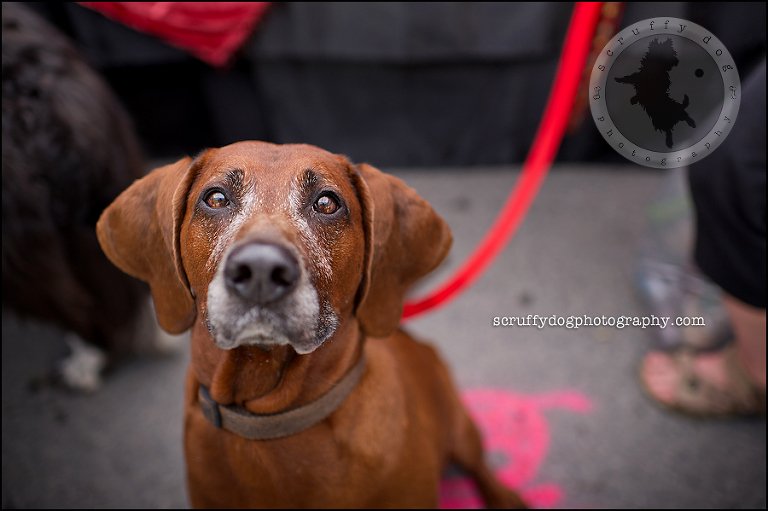 "really, lady … i smell those treats.  i know you hid them behind the table when those two unruly labs came in right before me, but this is me now … me … me, me, me, me."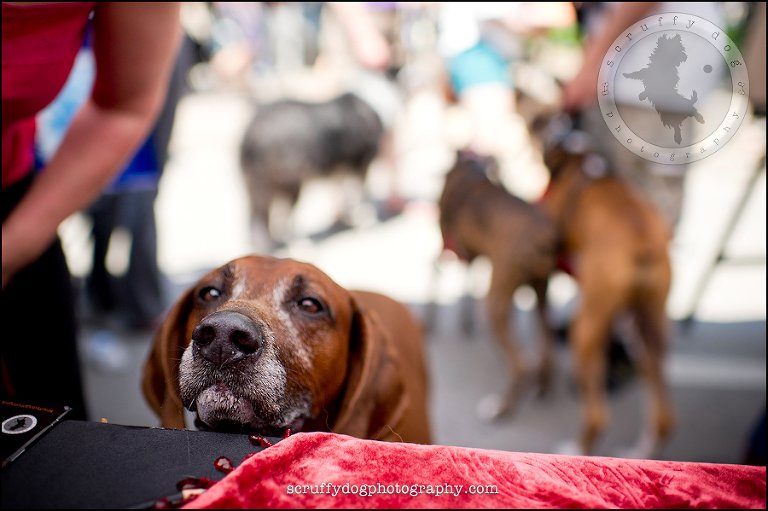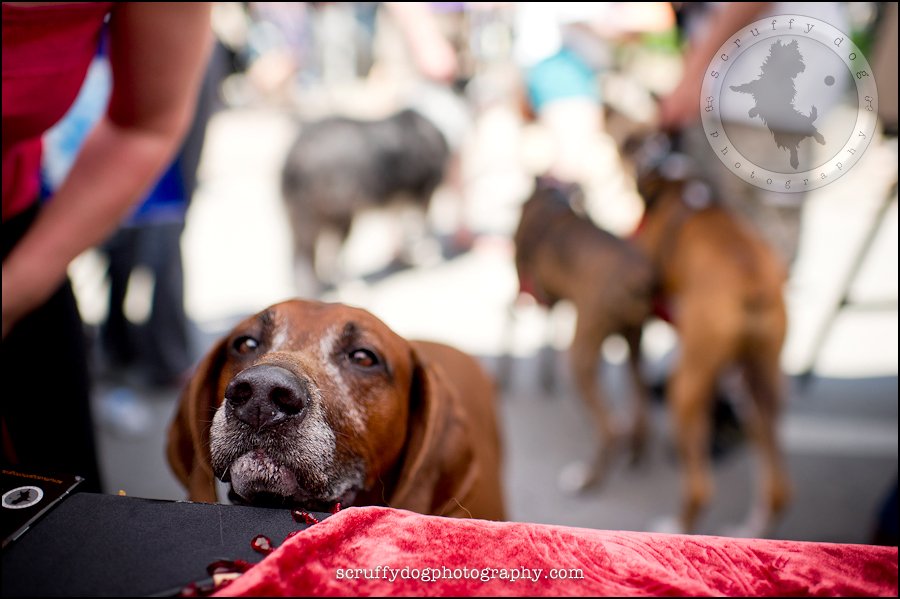 and how about this sweet little Porti … such gorgeous color and markings …
this little min-pin senior was happy to grace us with her huge smile …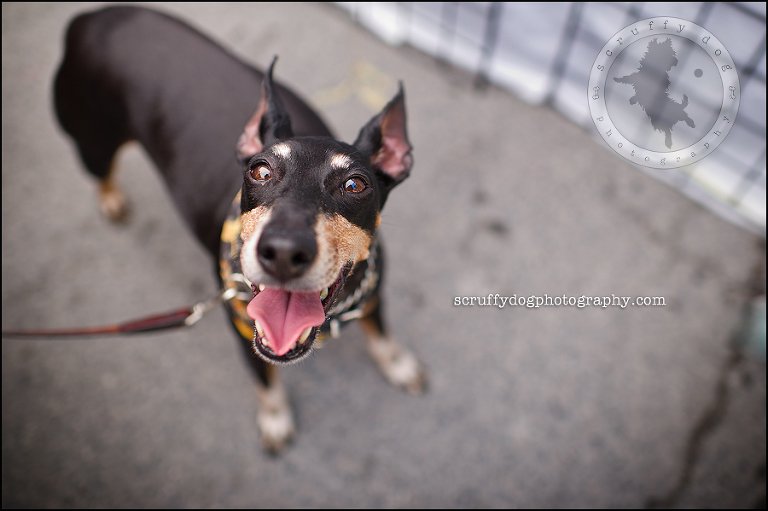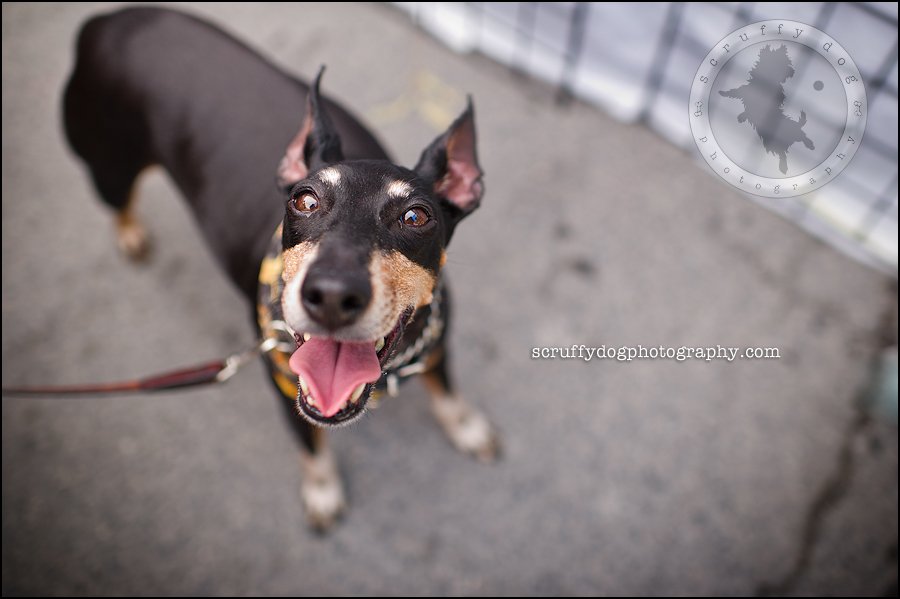 … and her very flashy feet.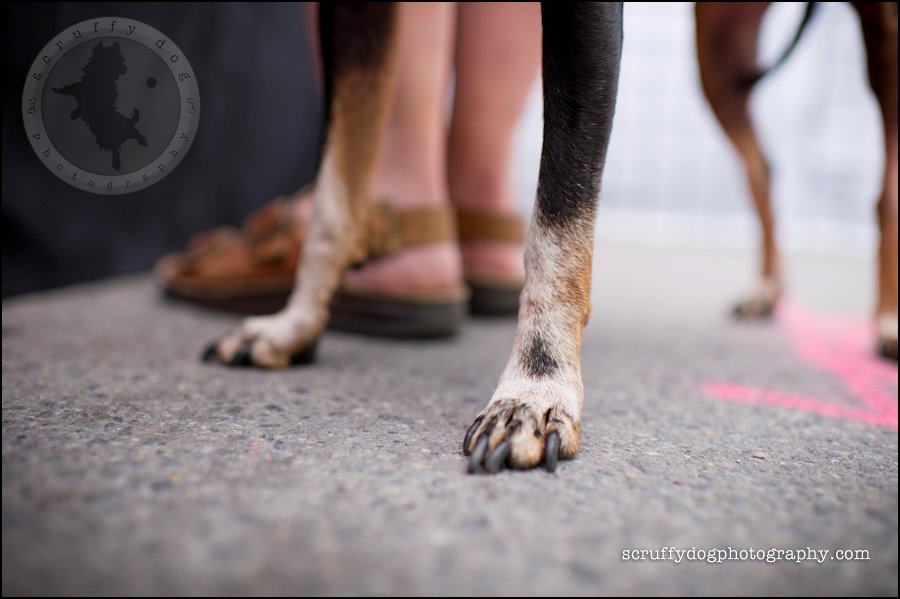 stay tuned tomorrow for the final installment of Woofstock faces, including a couple of familiar faces!!