well, we've gotten through another Woofstock … the scruffy dog mobile is still packed and sitting in the drive ($50 to anyone interested in unloading a big pile of artwork!!). of course, the highlight of any Woofstock weekend is the steady stream of fabulous scruffy faces that visit our booth … and it's nearly impossible not to sneak out from behind the table to sneak a few quick shots.  apologies for not remembering names.
(*NOTE: due to copyrights, please do not copy these images.  if your dog appears in this blog entry, drop us a line!  we will be happy to send you a copy of their photo to share on your facebook page!)
first up, a little basset/lab dollface whom i fell in love with.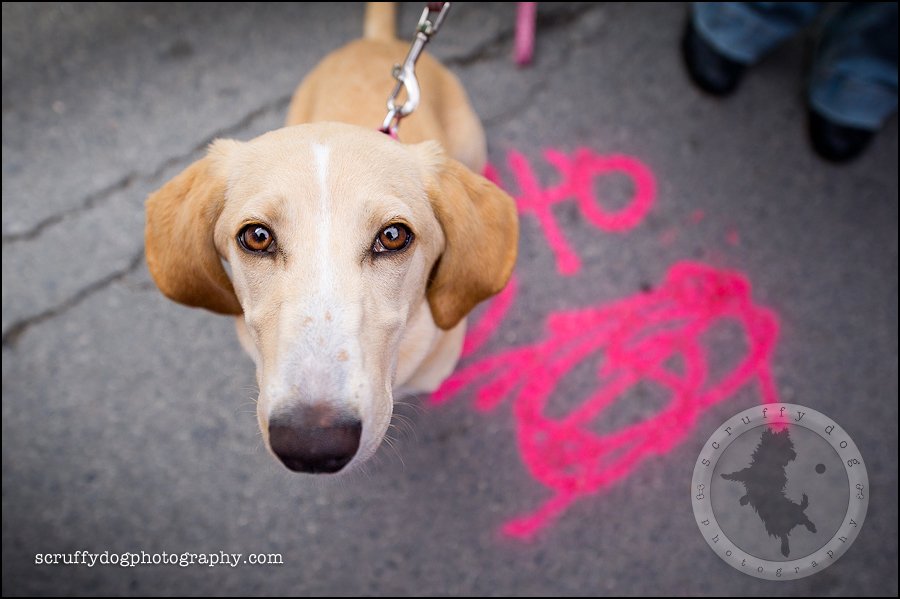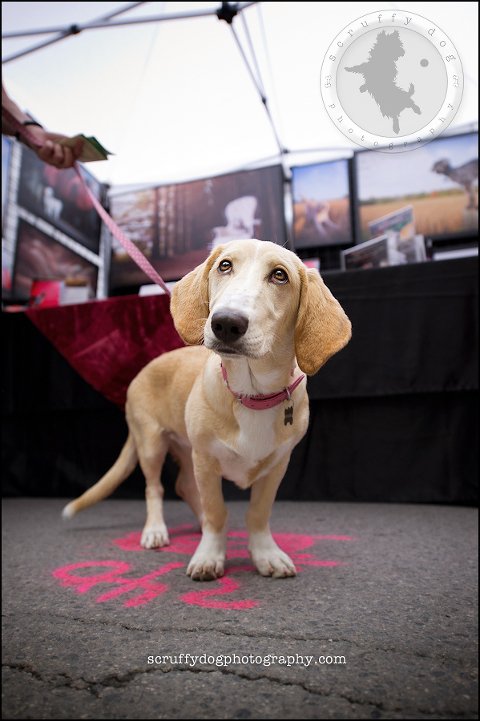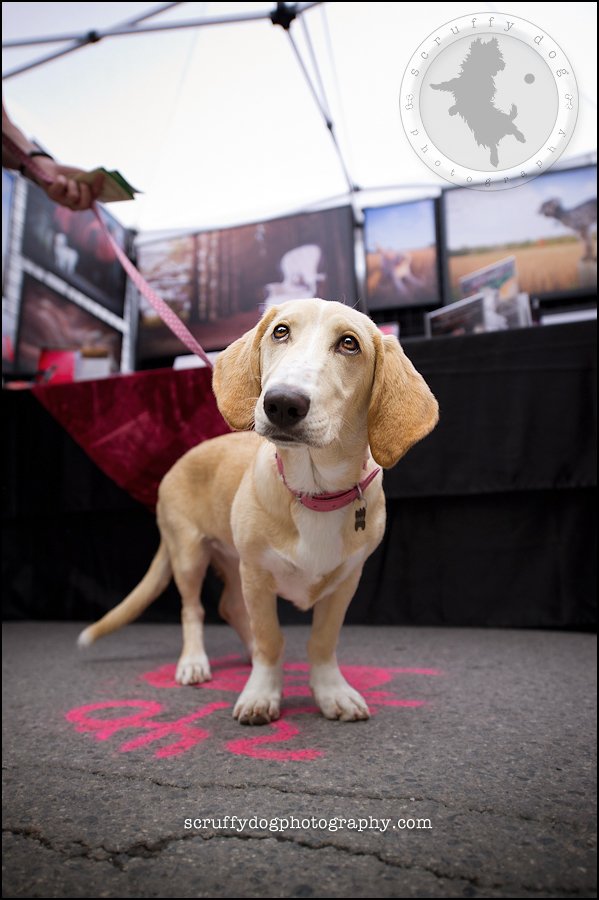 and this little scruffy … in fact, i think his name was Scruffy … just one of a number of scruffnuggets that might have gone "missing" if his parents had turned their backs for even a second.  😉  doesn't he look like a cross between merrick and my old man morley?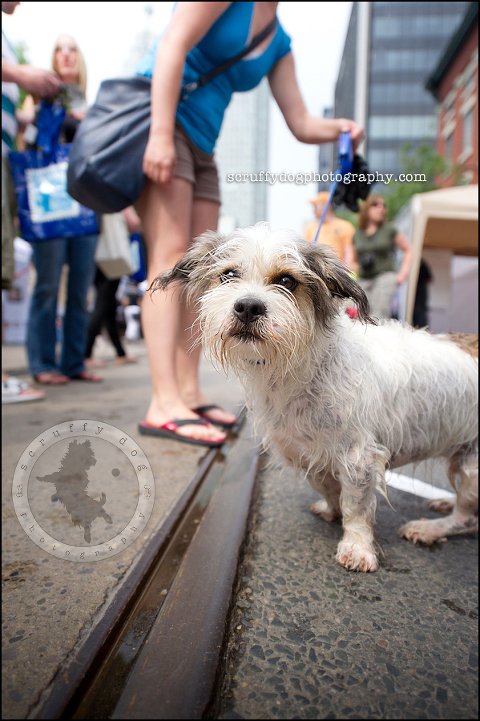 then there was Dragon … the latest addition to fellow raw-feeders friends Sheila and Dan who never miss a Woofstock and never fail to pay us a big slobbery visit with at least part of their big pack.
and their sweet Berner … obviously very concerned that i capture her absolute best side …
then this cute little Norfolk … my kinda darling …
and how about this little goober, checking me out while his mom filled out a ballot to maybe win him a scruffy dog session?
of course, no Woofstock would be a Woofstock without bulldogs …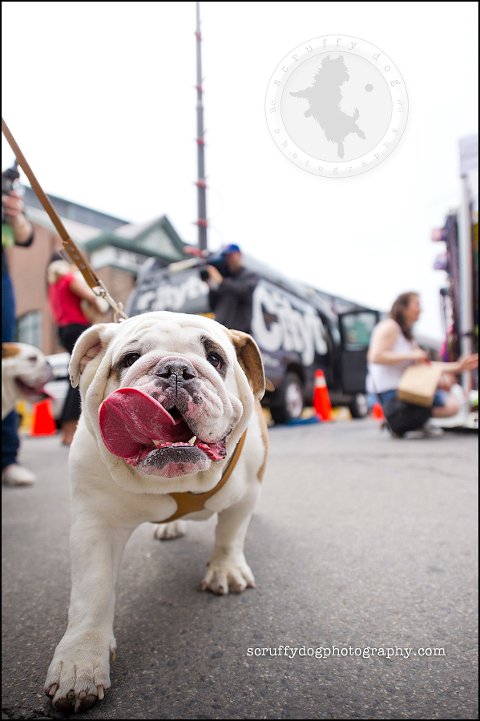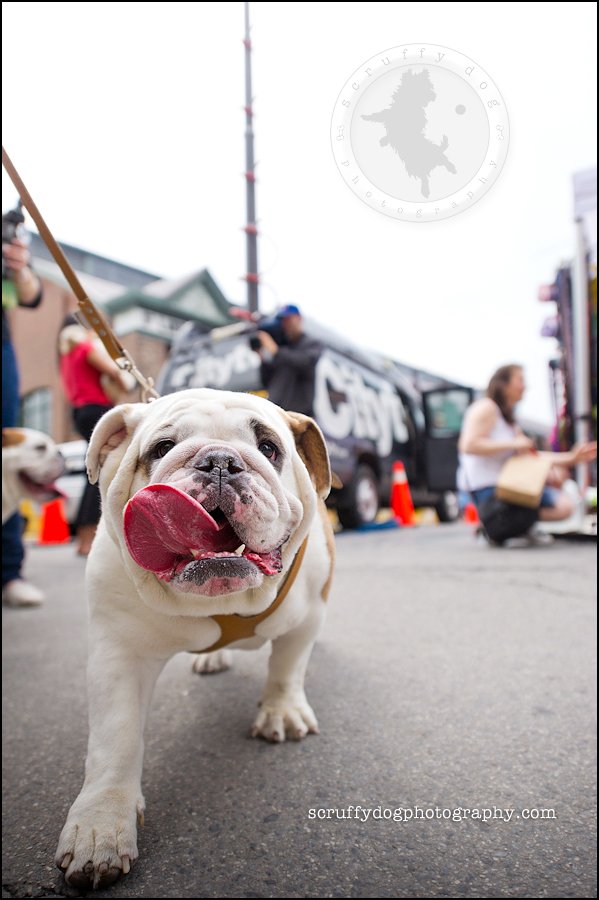 i was visited by this Irish beauty …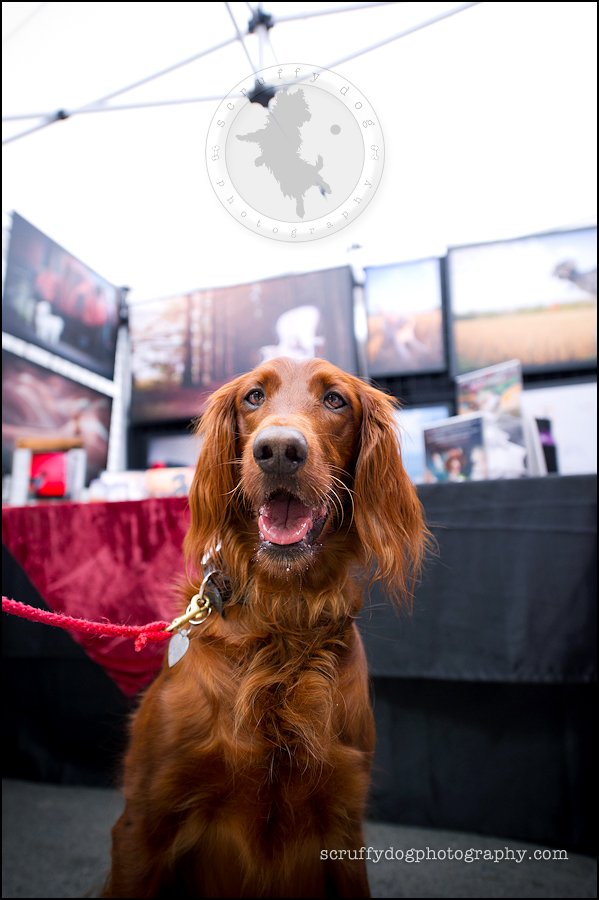 as well as this tall shot of Irish …
and what about this beauty?
i ran across this stunner while out on my one brief foray on Saturday morning …
lots of labs, of course…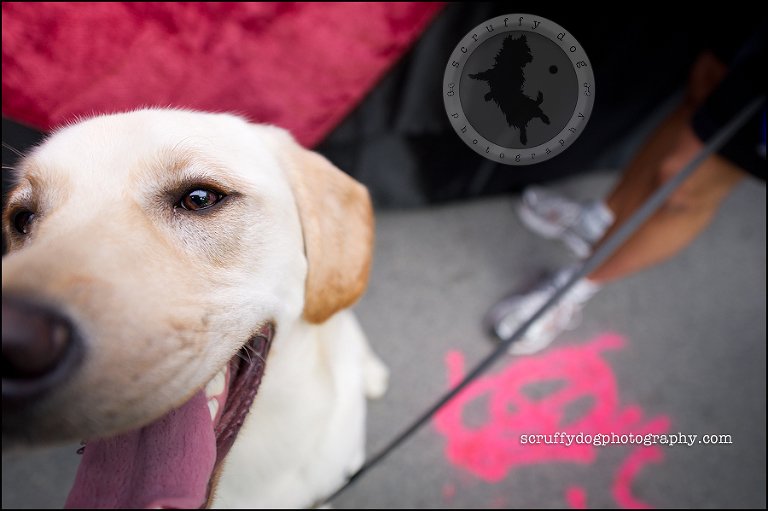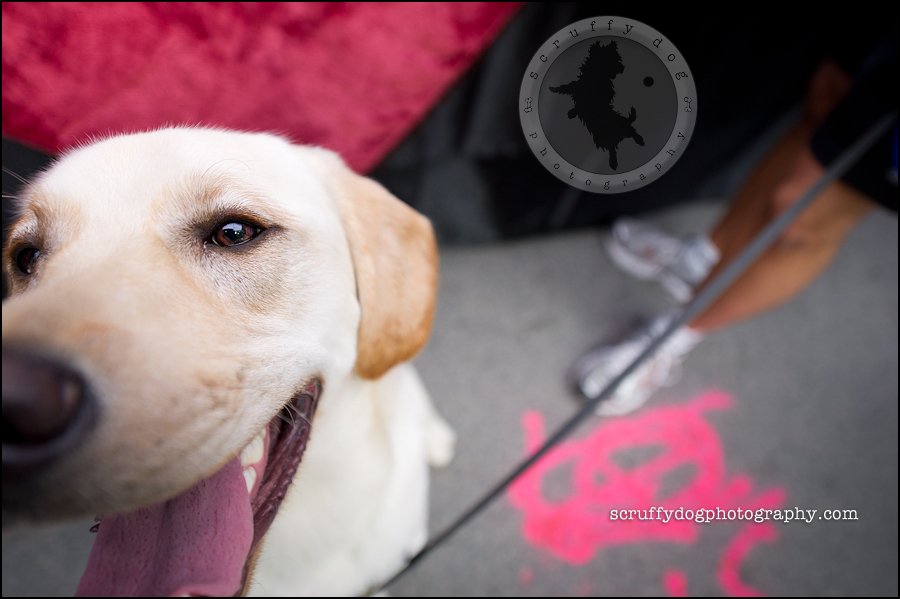 and always loads … i mean, stroller-loads of yorkies.  this one, aptly named Princess.  i have a feeling she was taking in all of the SDP photos and imagining kicking off her hot pink booties, tossing aside her bejeweled tiara and flying through some muddy puddles on some of our natural locations.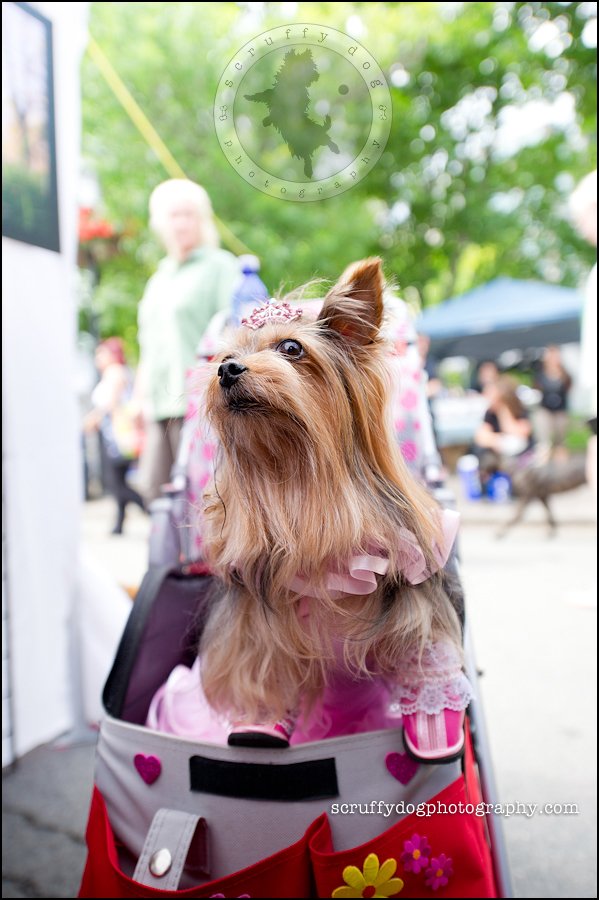 "oh hey, got treats!?"
"seriously, got treats?!?"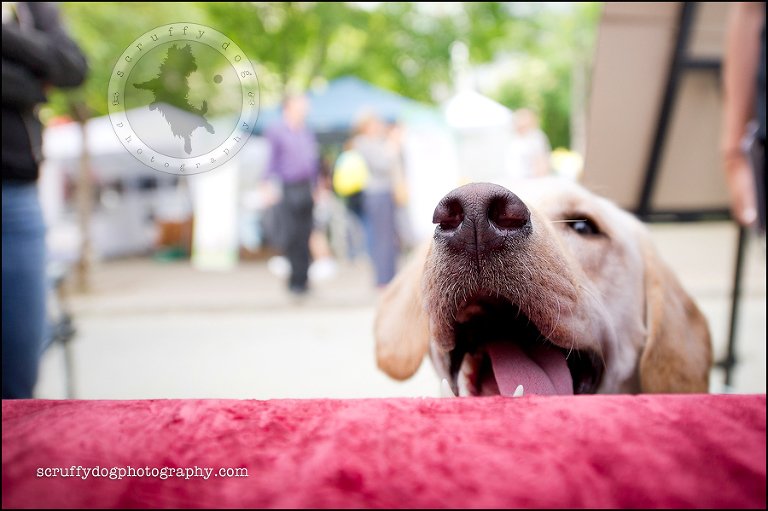 and there's only one thing  better than a Boston … a red Boston!!
…drool and all.
and of course, as mentioned yesterday, it's dogs like this little goober that epitomize Woofstock …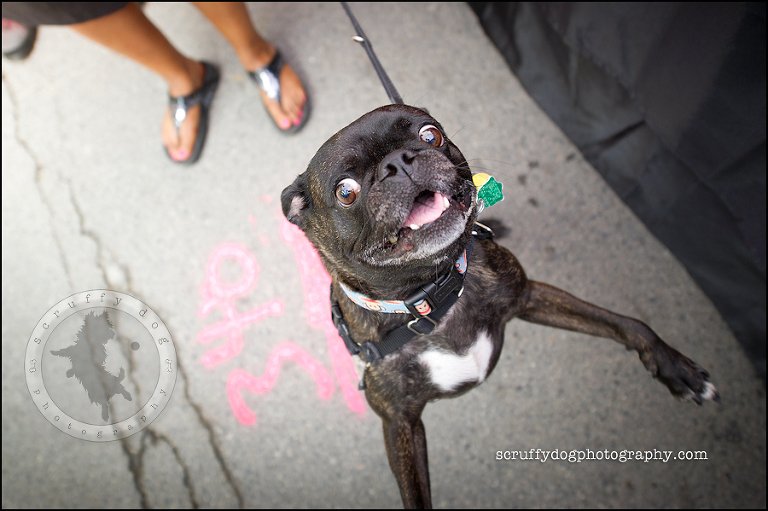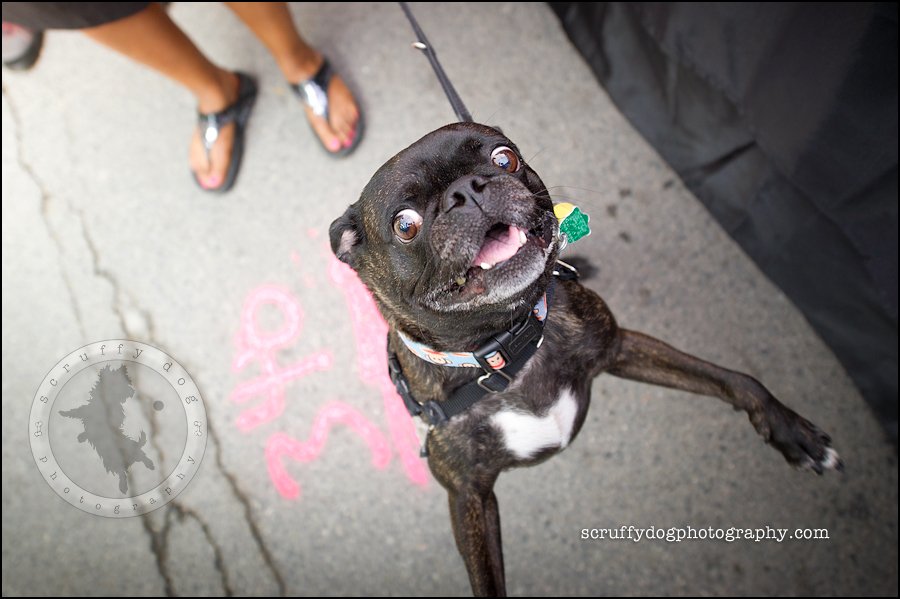 …a little heady from all the excitement, drunk on free treats, giddy from too many dog butts and the prospect of 1,589 new friends who now have your pee-mail address, and then finally being confronted by a photographer who knows how to get a rise outta ya. yup, life's a party!
stay tuned for more photos from our Woofstock weekend … this is just the first entry!  and again, if you see your dog here, please respect the copyrights of these images; they are not to be copied from this site.  but feel free to drop us an email and we'd be happy to send you a copy to share on your facebook page!