i say it at the beginning of every blog post — if you want to see the latest images from here at scruffy dog headquarters, client sneak peeks and all the latest news — you need to be following the scruffy dog facebook page.  i've just not been able to keep up with the blog as much as i would hope, with countless scruffy dog clients from last year not even making it on the blog with proper entries.  oh but to have more hours in a day.
but here's something a little different …
i don't often have the opportunity or time to share the commercial and editorial work that SDP is involved with, but when the Picture Editor of dogs magazine, from Germany, emailed me the .pdfs of the latest SDP images used in their absolutely gorgeous, extra-sized publication, i figured i'd share.  seriously, dogs is like Vogue, only it's dogs!  big, rich, glossy, top quality publication.  there's nothing like dogs, and i love it … well, i'm sure i'd love it a whole lot more if i remembered even half of the german i studied in school!
so here you go … a few pages, starting with none other than the goober …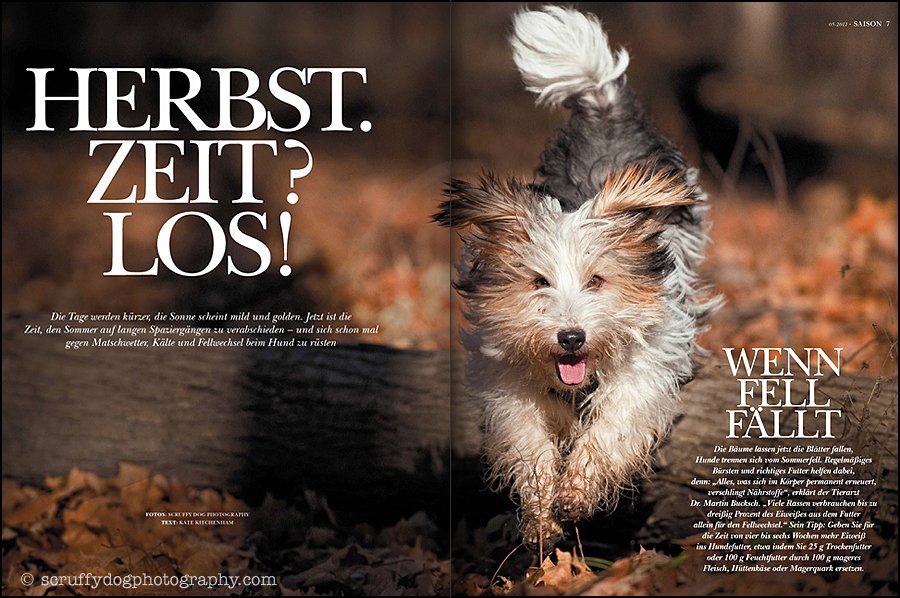 and my main girl, matea…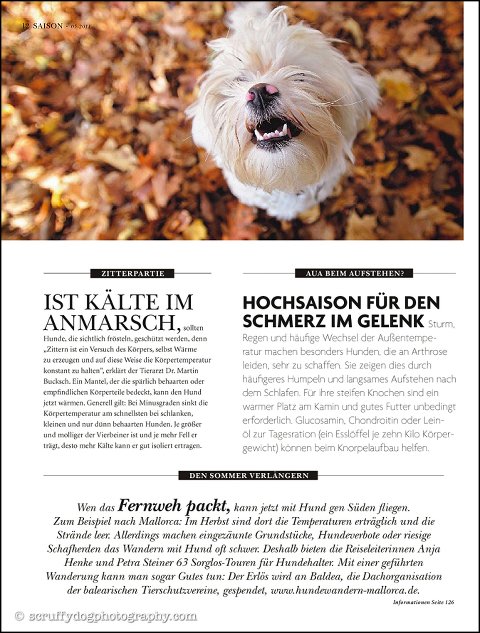 what i love about working with European editors and agencies, is that European style … they're always choosing some of my favorite images from the SDP portfolio.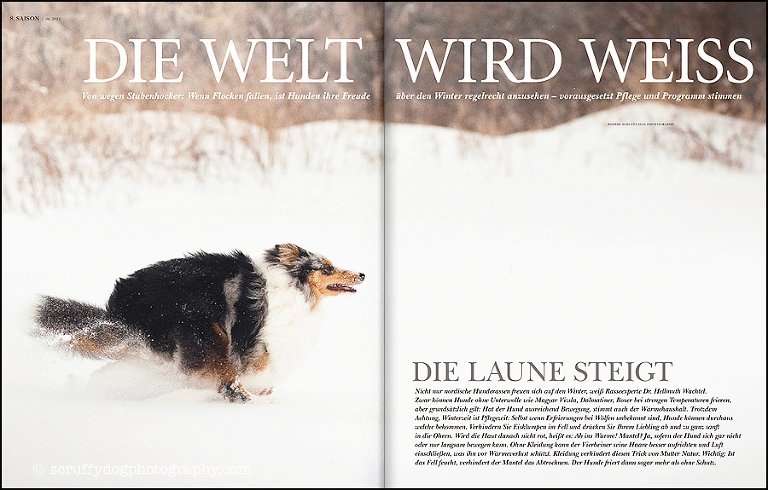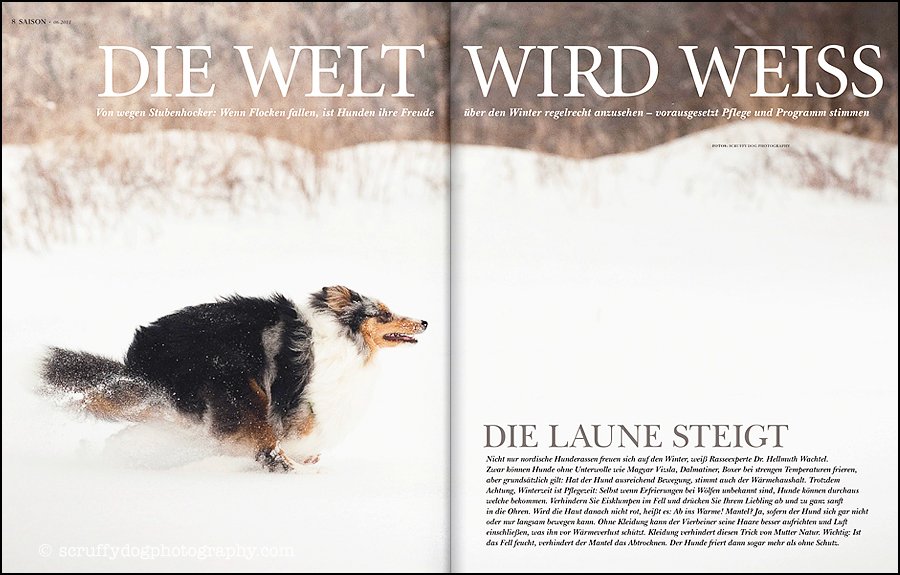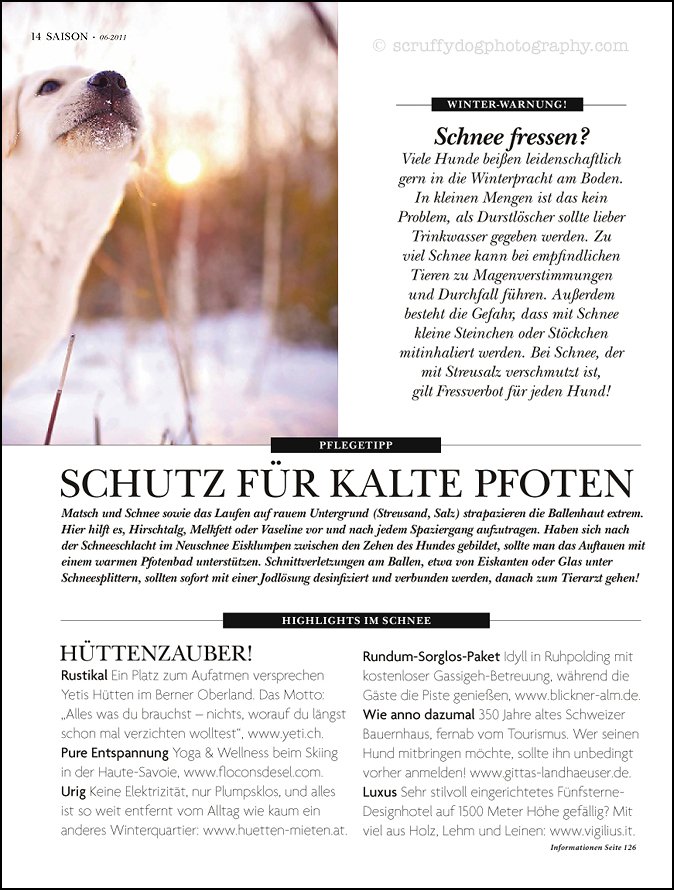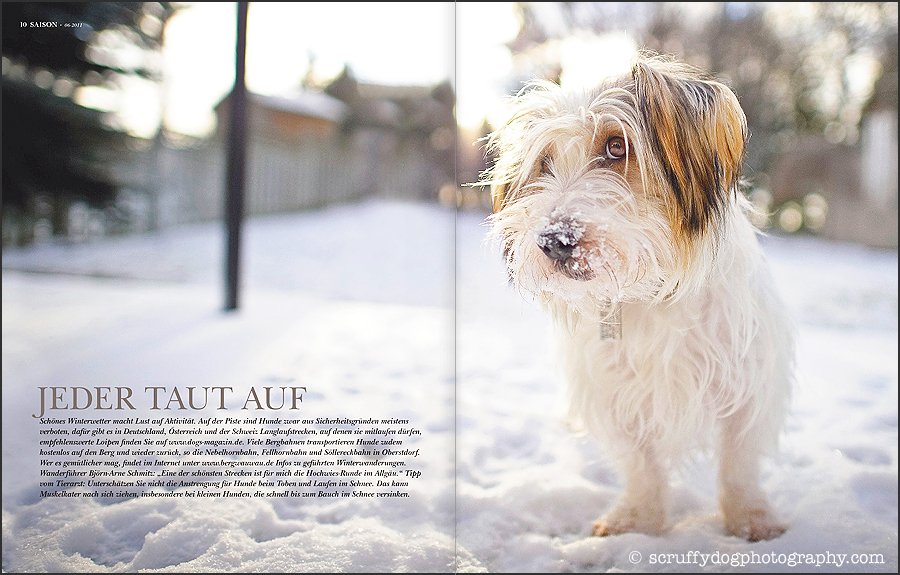 i'll share more as i have time.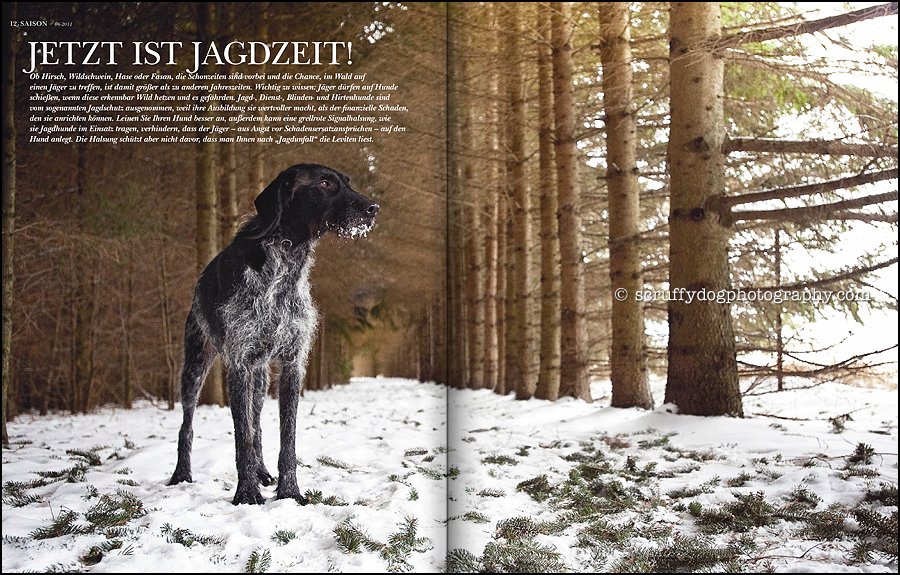 have a great weekend, everyone!  now walk your dogs!