as he did all weekend at PoochPalooza — drawing winners of the daily door prizes (valued at over $750 each!  see what you missed!?) as well as the 50/50 draws — i decided to let Merrick Goobernuts McScruffy make the final draw of our fabulous PoochPalooza weekend … this one is for a scruffy dog Starter session, valued at $150!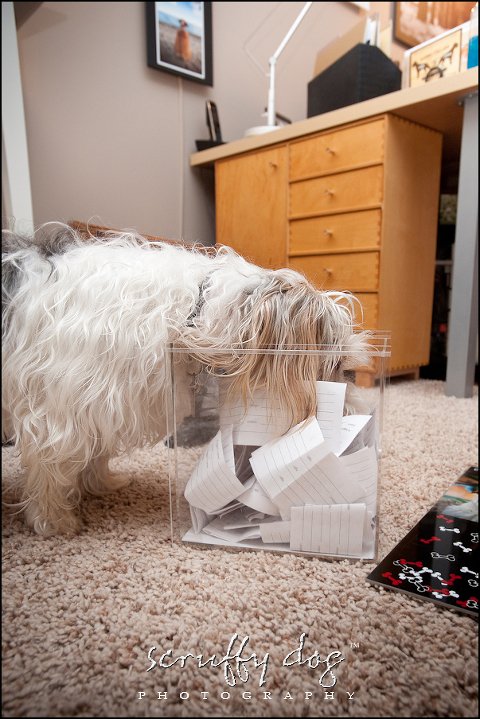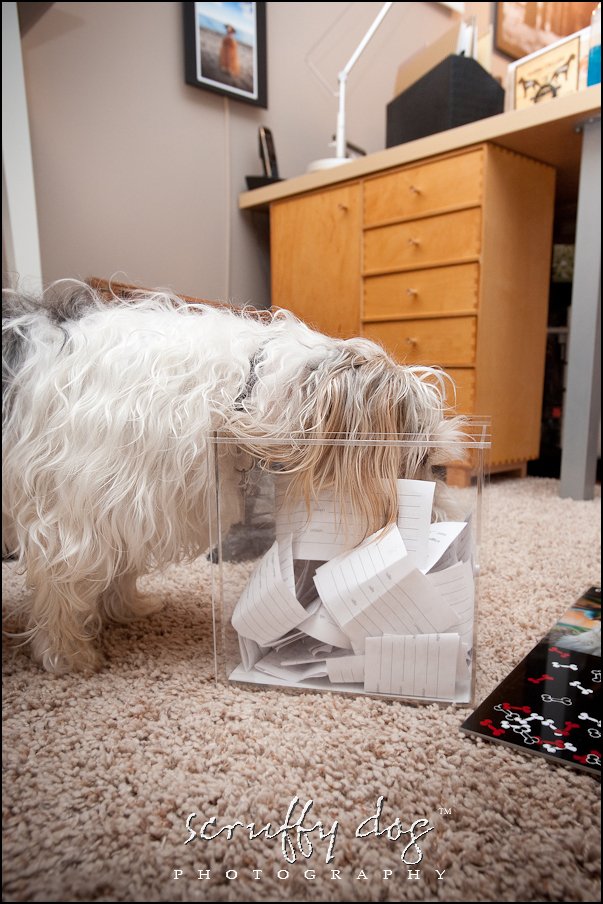 i gotta admit, the goober is getting pretty good at this ballot-drawing thing …
the winning ballot is backwards, with names of the additional household pets on the back — Gracie and Tyson — so he had to turn it around for me … and the winner is …
George, the french bulldog, owned by Suzanne McQueen!  hope to hear from you and George soon, Suzanne!
and thank you, everyone, for stopping by and visiting us at the scruffy dog corner of the big tent this past weekend.  it was awesome meeting all of you and your 4-leggers!  hope to see you next year!