we've had a tough week here at scruffy dog headquarters, with some pretty tough diagnoses.
as some of you already know, old scruffy morley — adopted at 9 years of age and now an energetic 14 1/2 — has lost the sight in one eye and is gradually losing the other.  in spite of appointments with an ophthalmologist no exact cause was determined and it was suspected he is dealing with a brain tumor.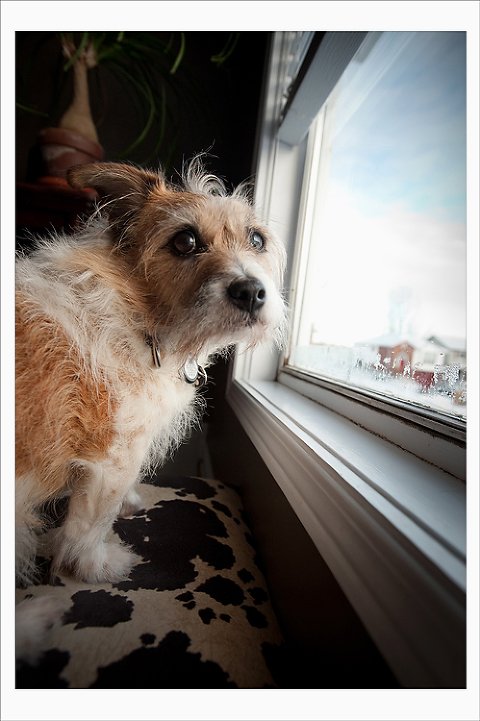 with no behavioral changes, however, i was determined not to believe the tumor-theory … however, last week morley had his first grand mal seizure, with several other small ones as well as facial twitches.  so yesterday he started phenobarbital in a hope to prevent any more seizures.  i may also add prednisone to the treatment plan to help shrink the suspected tumor, but i'm cautious to tax the old man's liver too much.  so here's to many more, seizure-free years for the sweetest of all scruffies.
8-year-old matea, my main girl, has been dealing with a rather significant case of bridging-spondylosis — a fusing of the spine.  so far it had only shown itself in passing stiffness and occasional moments of acute pain that would pass quickly. but this past sunday saw her in such excruciating pain that would not resolve and a visit to the emergency vet's at midnight was necessary. but when a loading dose of butorphanol and metacam, along with continued tramadol, did nothing for her pain, there was concern that something more serious going on.  so … an emerg referral to the OVC (Ontario Vet College) was called in for us.  three hours monday night and 12 hours tuesday at the OVC, tests, rads, MRI and CT … initially there was the suspicion of a spinal tumor, to which i responded to the neurologist: "she doesn't have a tumor" … it just didn't fit with everything i'd seen over the past seven months.
as it turns out, she's just got a really messed up spine … "benign bony overgrowth" … "chronic bony changes" … "no pathological fracture" … "exacerbated aging changes" …"chronic degenerative changes" … with the main cause of the pain originating in the bone and joint vs. nerves.  matea is past the majority of the pain for now, but will still be restricted during her course of Metacam … again, something i'm not keen on having her on long-term due to it's potential liver damage, but there is the chance she'll need the NSAID for the rest of her life.
so, it's one day at a time around these parts … as we all snooze off the good drugs …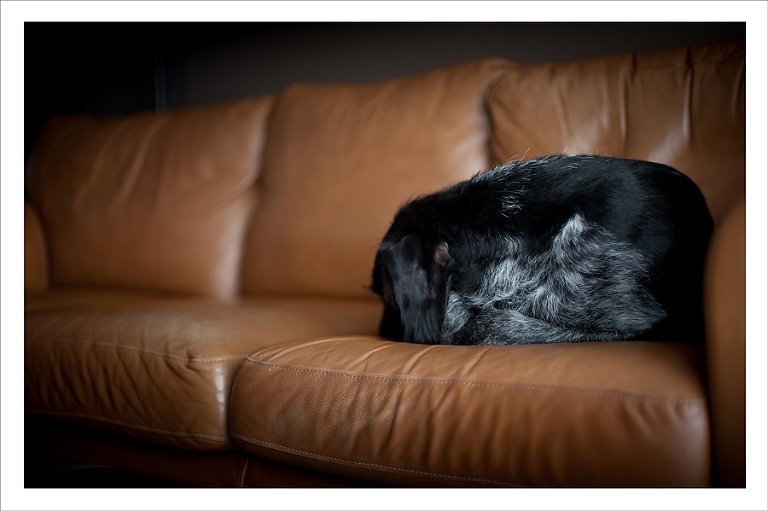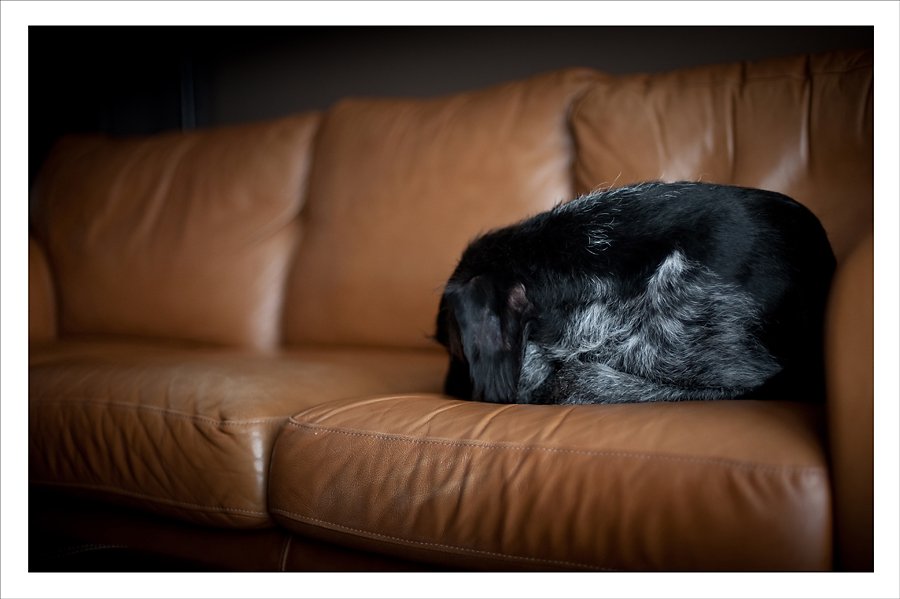 i want to thank all of my extremely supportive friends on flickr, as well as past clients who have expressed their concern, and to my very understanding current clients for their patience.  i'd also like to thank the numerous individuals who shared the waiting room with me during my 12-hours at the OVC on tuesday.  positive healing thoughts to all of your furred loved ones … and a special shout out to sweet-girl Georgia.  we're thinking of you all.