i'm finally catching up from an insanely busy christmas season.   thank you, everyone, for keeping my autumn and early winter months hopping with a slew of interesting hounds.
one of the shoots from late fall that i had to back-burner for the sake of clients with christmas needs, was the one of an unlikely trio of two greyhounds – Sassy and Buddy – and their little munsterlander brother, Uli.
Buddy and Sassy – like most greyhouds off the track – are two easy-going, peas in a pod who definitely spin at the same cycle and know how to have a good time together.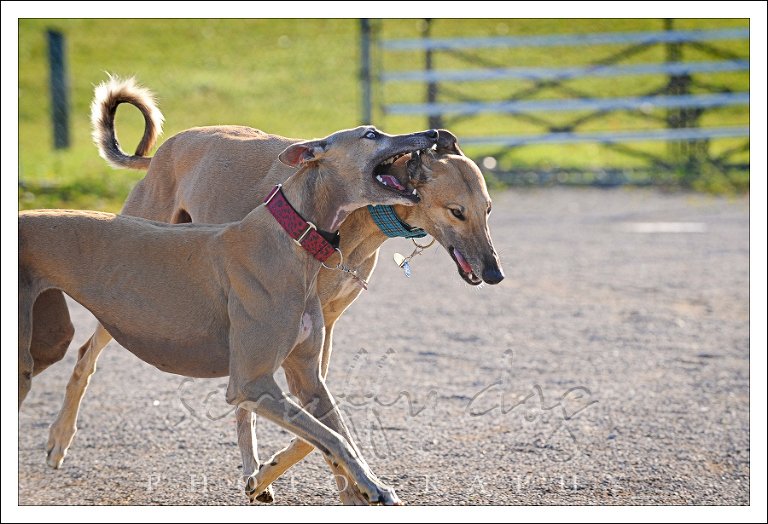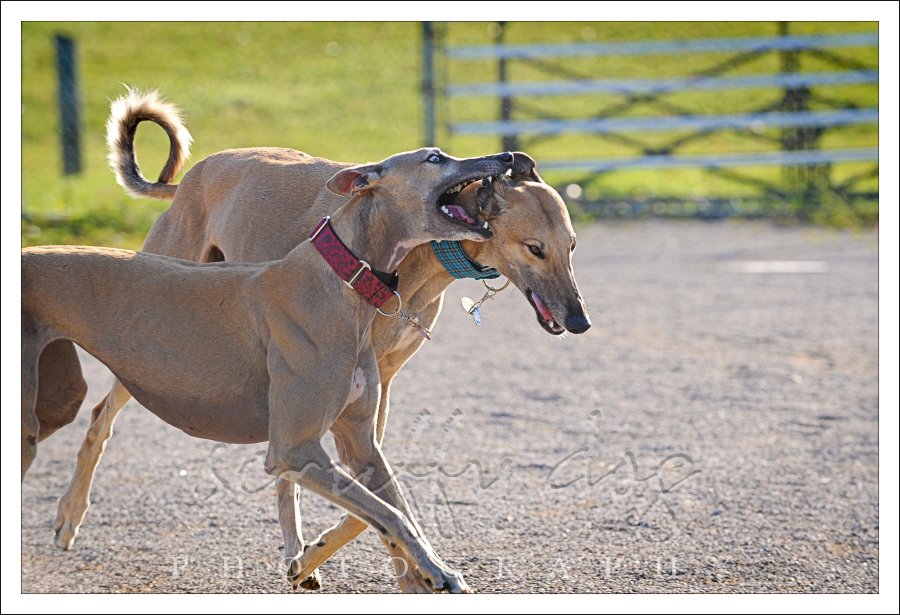 i loved shooting these two … their wonderful spirit and their amazing eyes and colour … simply a dream.  the only thing that could have made it better would have been to have these two runners off-leash in a fantastically wild setting somewhere.   still, we had fun.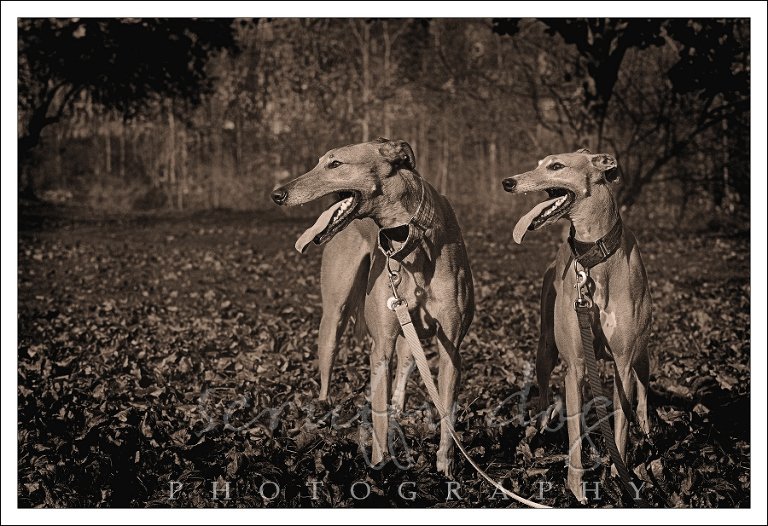 and we certainly got some running in …
it's the details that i love so much in these majestic dogs, and Buddy and Sassy were very willing models (with the right treats, of course!).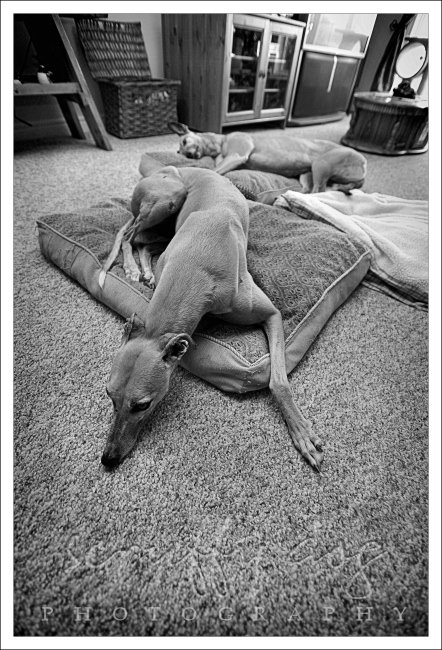 what was really cool is that owners, Kathy and Dave, had filled their entire back yard deep in sand, just for their dogs.  it was an awesome backdrop and, of course, wonderful light as the sun went down on our shoot.
but of course, we can't forget young Uli – a.k.a. wild boy.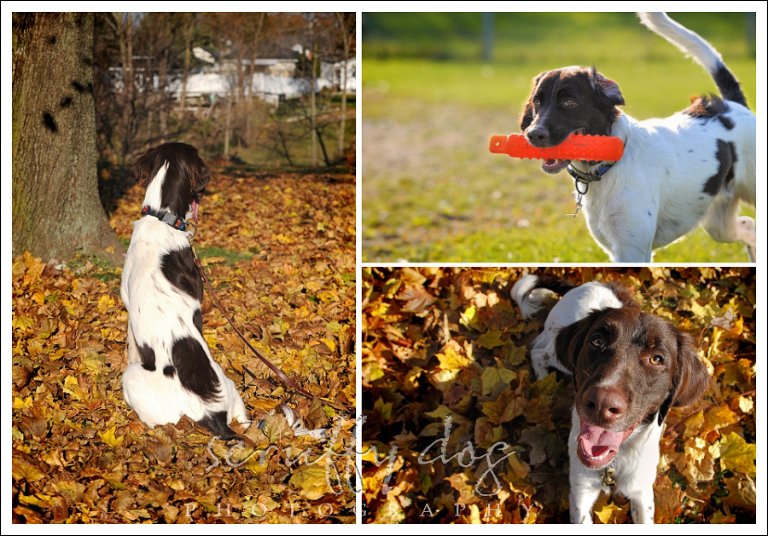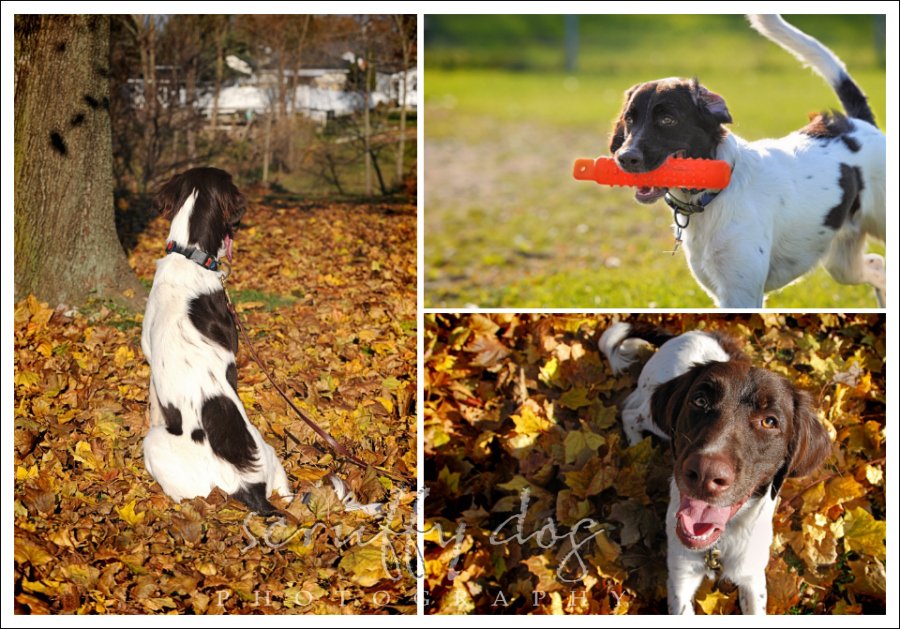 the greys certainly do their best to keep the young lad in line …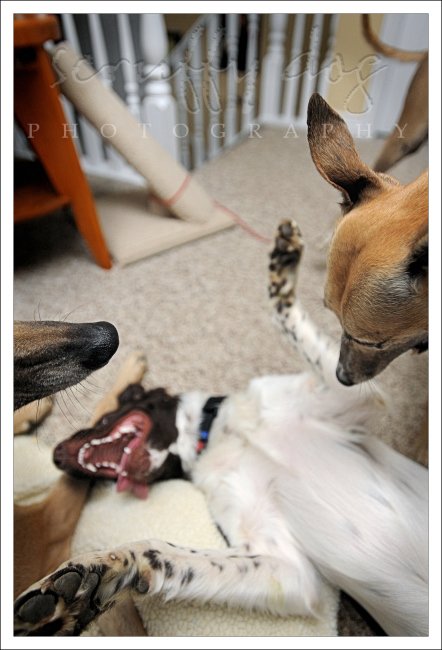 thanks, Kathy and Dave for a wonderful afternoon with your pack of three and for showing me the lovely town of Paris.   and, again, thank you for your patience.