meet Roman …
it was a hot day down by the beaches for our shoot but Roman was a trooper. of course, i'll be the first to admit that greyhounds can be one of the toughest models … and i've certainly had my share (pre-blog).  sedate, gracious, calm, but often uninterested in the camera and certainly — after having paid their dues on the track — i guess they've got more important things to do than ham it up for a camera.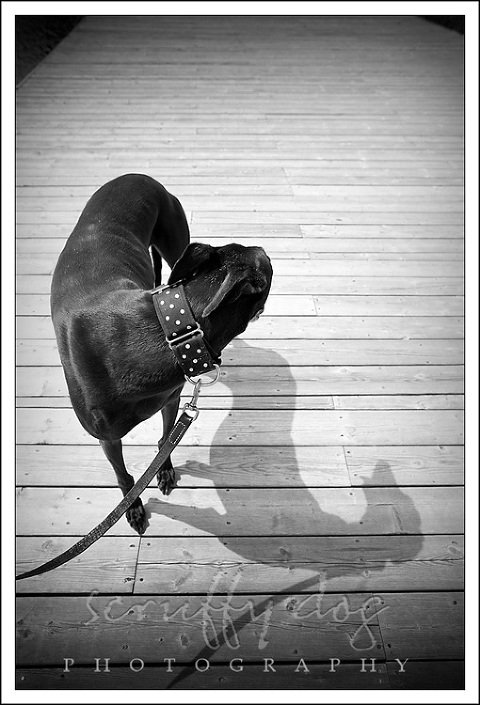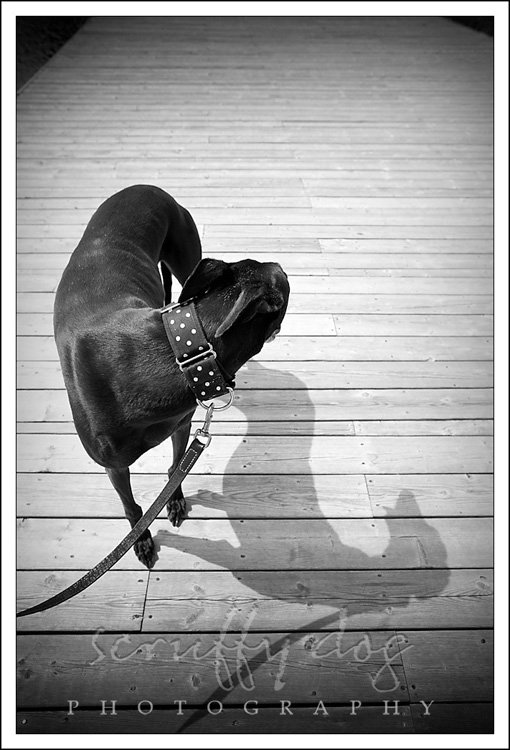 roman was no exception to the rule.  just  this eye shot alone took over ten minutes of patience …
… and then sometimes you've just got to satisfy yourself with a butt shot …
the boardwalk was awesome for textures and lines, however Roman wasn't keen on the wind through the long grasses.
and of course, the Queen Annes Lace is always one of my favorites to shoot in.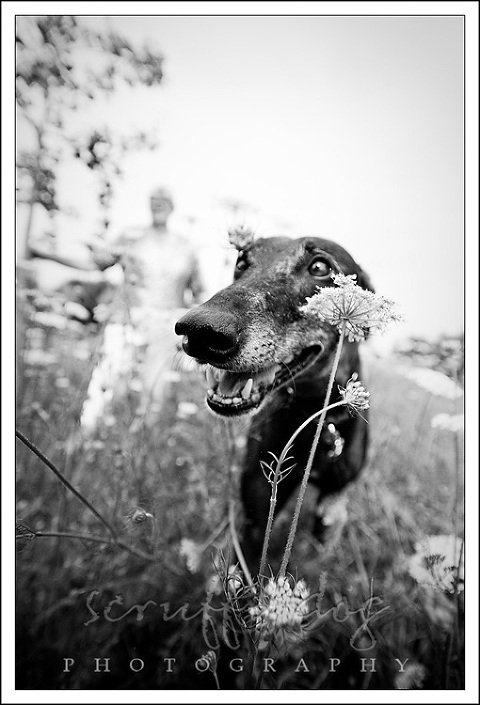 then back home … ya just gotta do a leg shot when you're dealing with a leggy boy like this.
… and with a snoot like this, a nose shot, of course!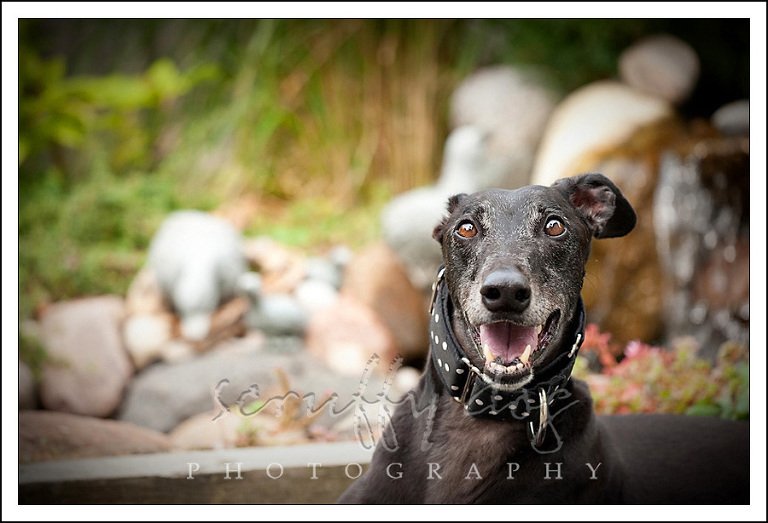 we did manage to get a little action out of the big man …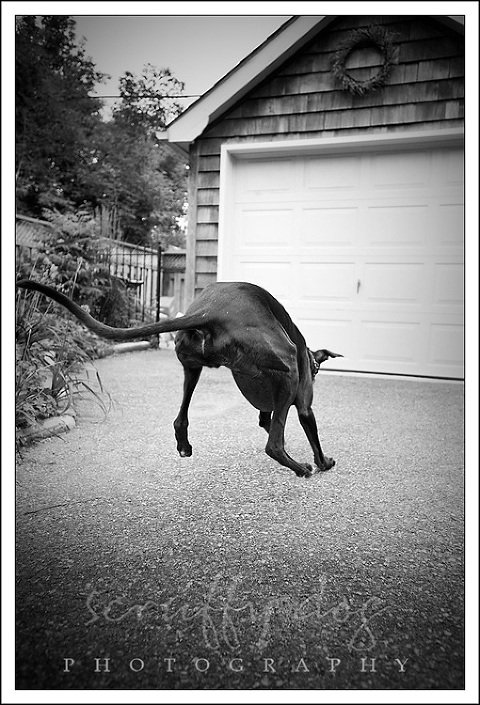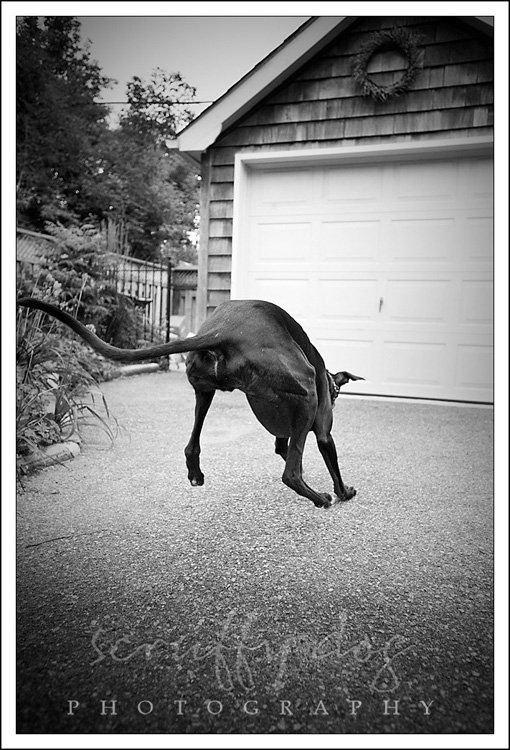 … but not much.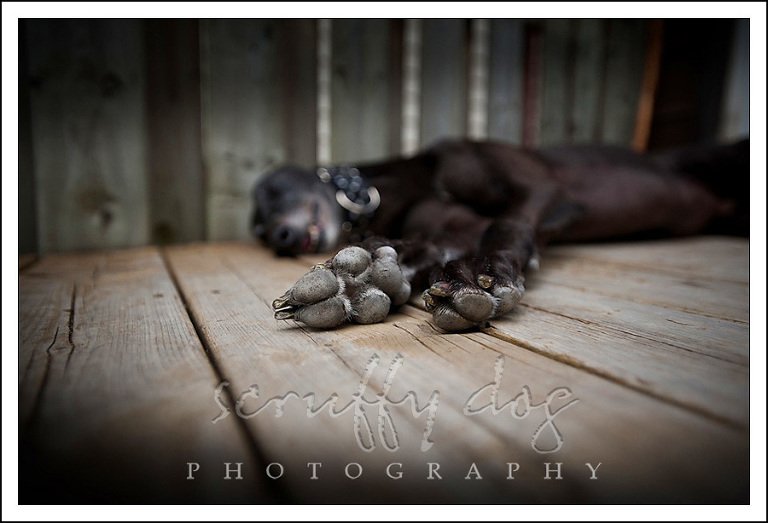 and then there was old girl kitty. maybe this was Molly.  i DO keep the dogs' names straight but with walk-on kitties i make no promises.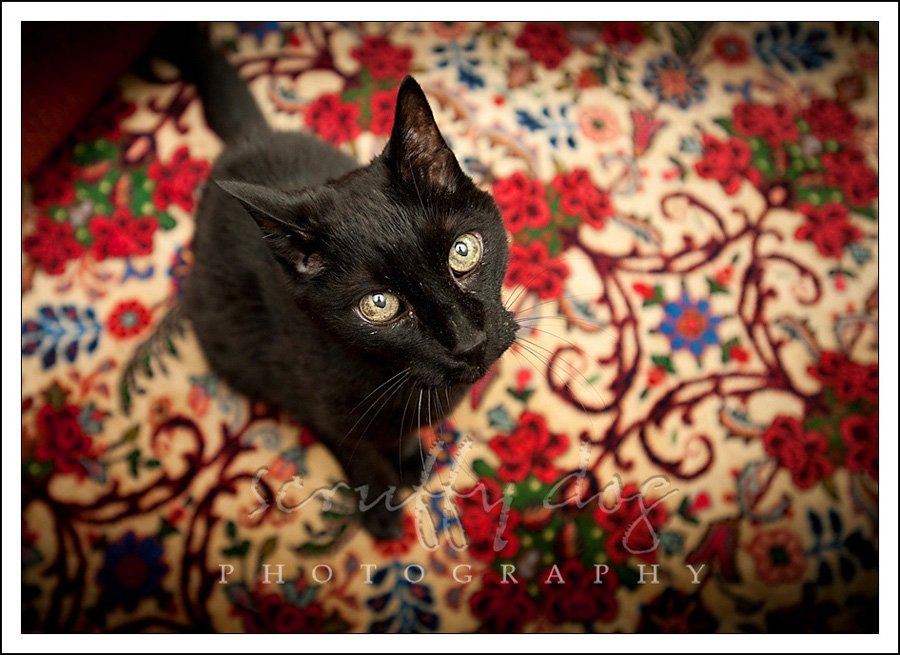 at one point we tried to get Roman to relax on the couch, but he was having nothing of it.  i just loved the line of his haunches and his tail.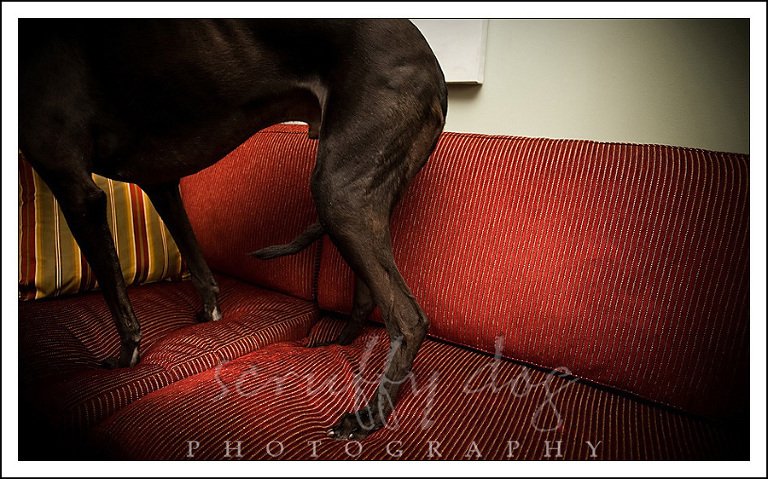 thanks for a great afternoon, Melanie and Marjo. i hope you enjoy your gallery — i know it's a big one — and i'm looking forward to seeing you guys at your consult next weekend.