meet Annie …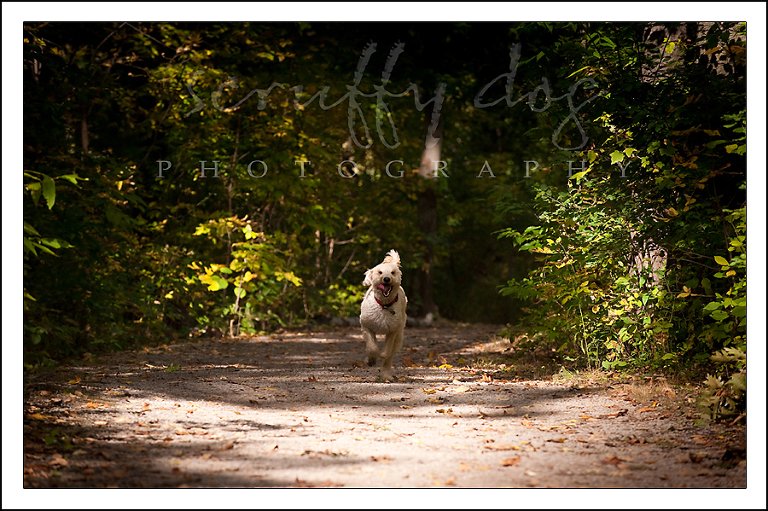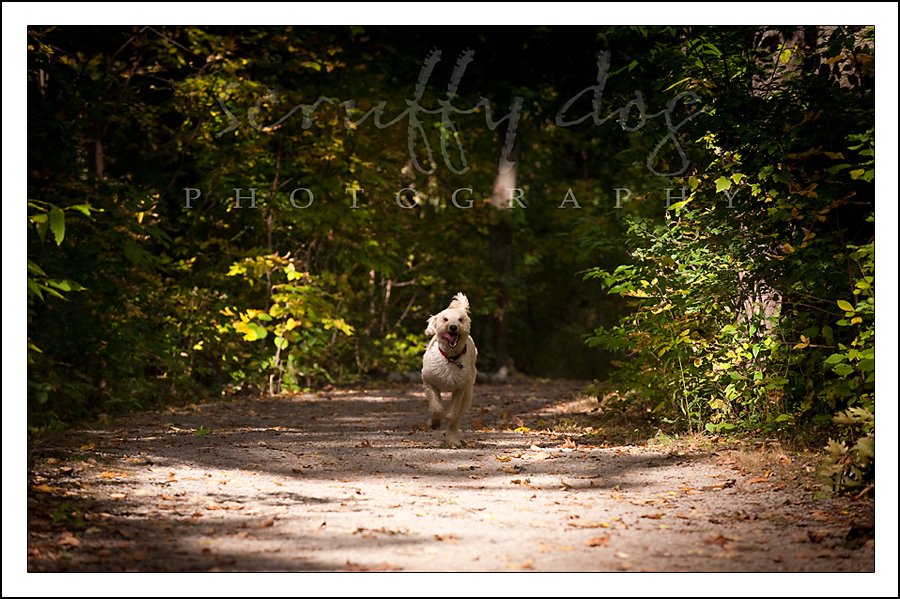 full-throttle, full-drive doodley goodness.  i love this girl … but then i do love the hunting dogs, and this golden girl certainly took some hunting genes from both her golden and poodle parents. there was something about her energy that reminded me of my own wirehaired girl, although simmered down to a more reasonable and manageable dose.
still, this girl's head was spinning … always on the lookout for birds as we walked the forest trails and boardwalks through Burlington's Royal Botanical Gardens …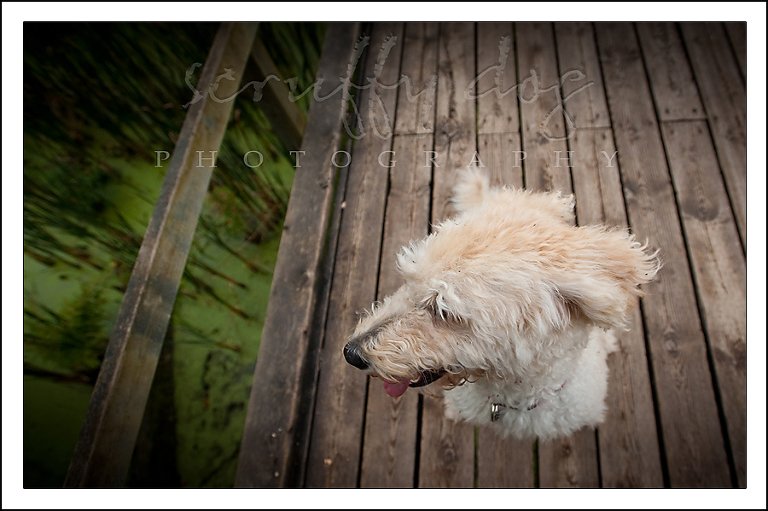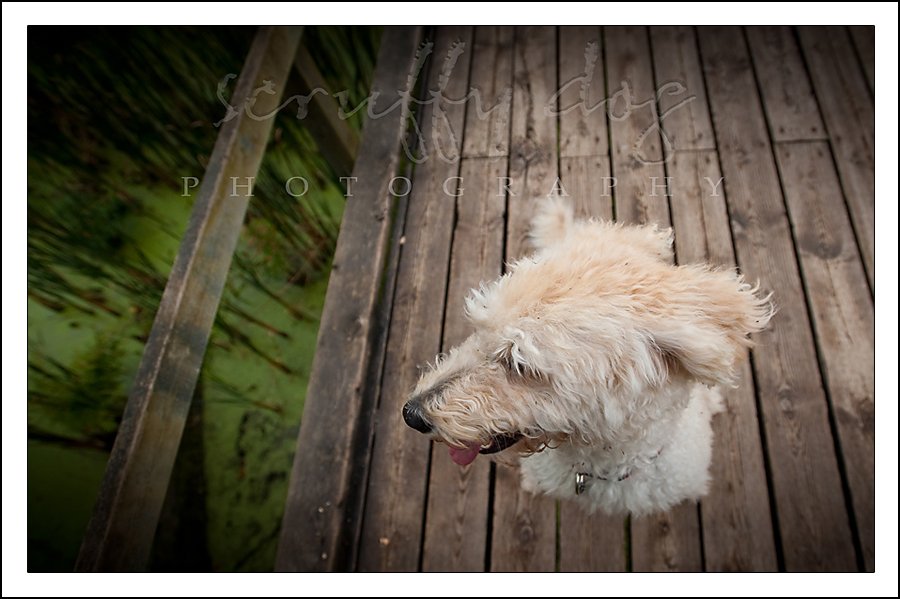 … and every squirrel was given a run for its money … or nuts as the case would be …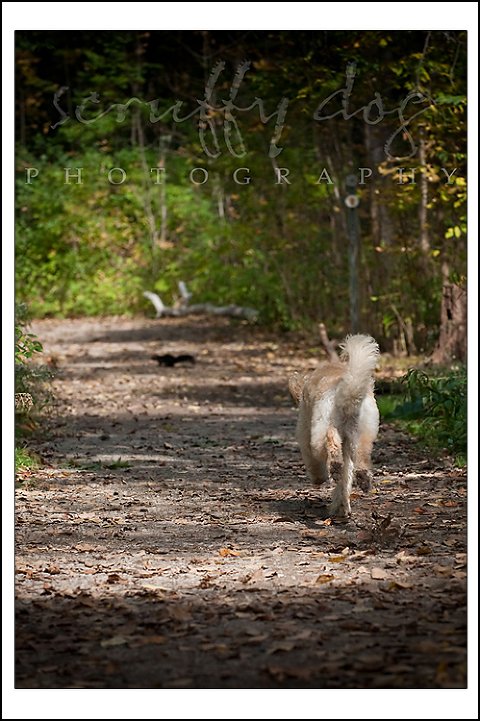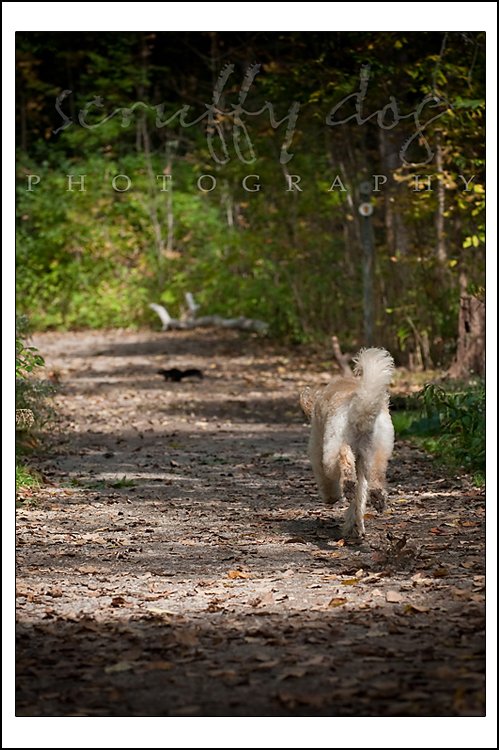 mom, Linda, was shy of the camera and kept trying to escape out of frame, but sometimes i love capturing owners with their dogs.  so, Linda, sorry … gotcha.  🙂  just had to …  your bond with your wonderful girl is too lovely to not want to capture.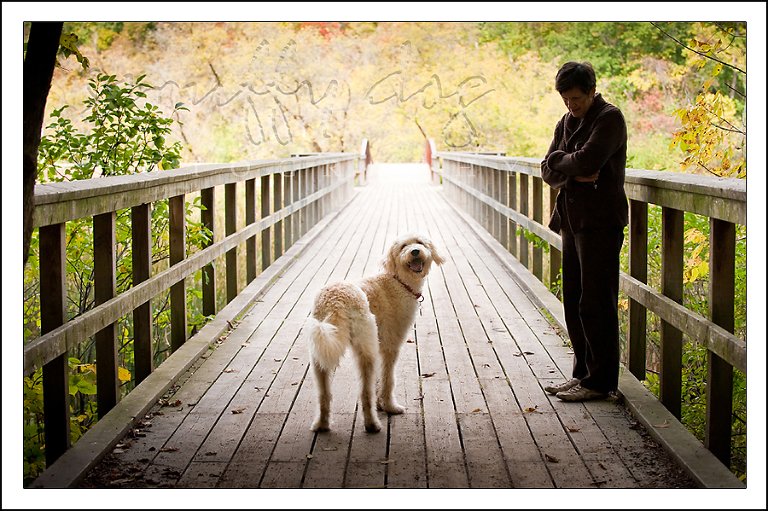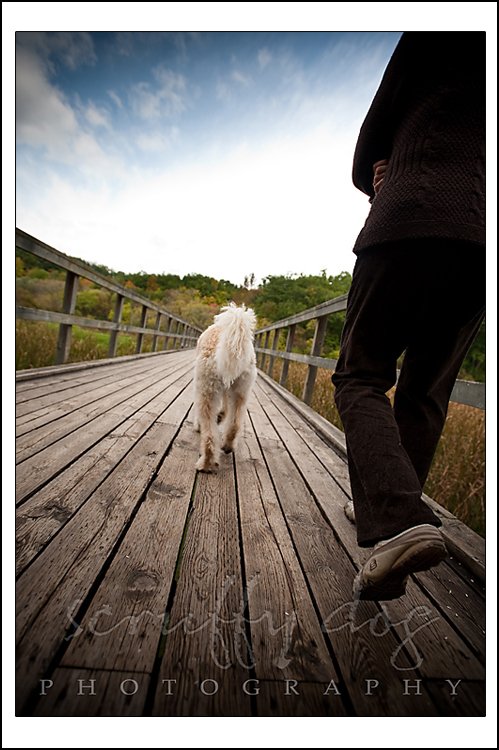 i certainly did love the backdrop of the boardwalks and its bridges …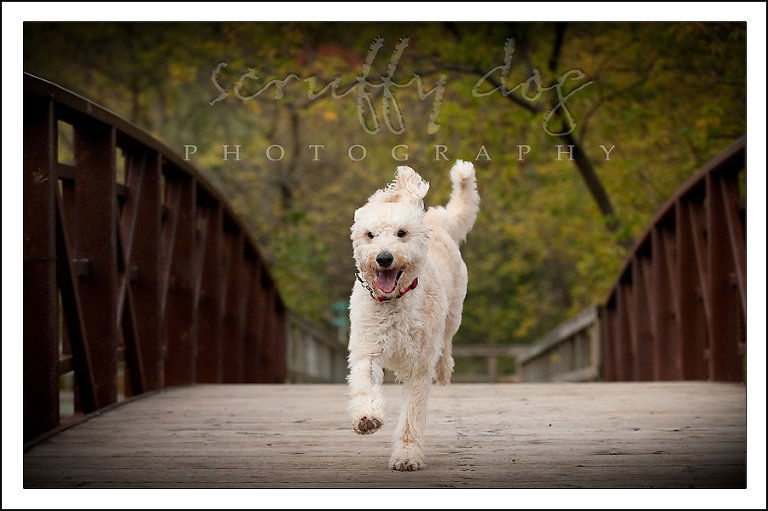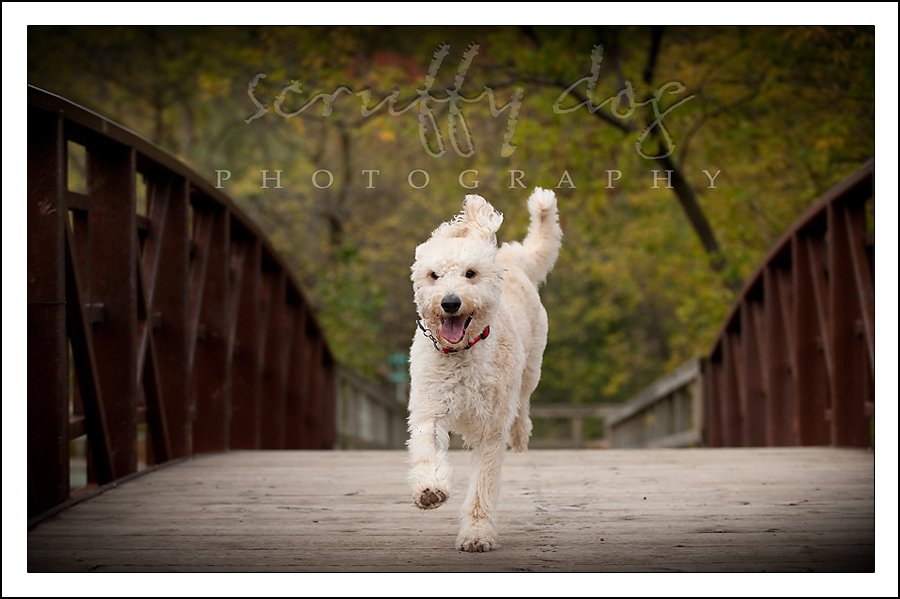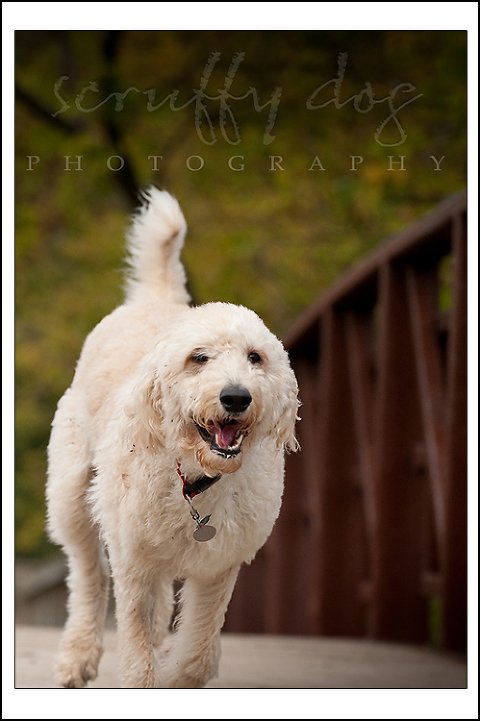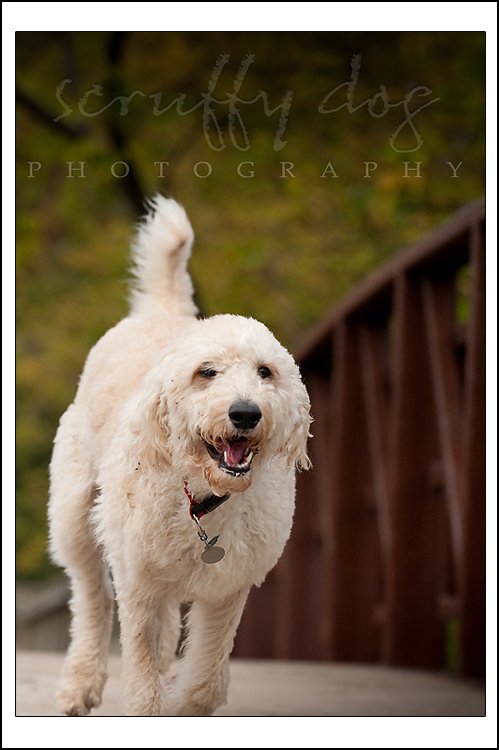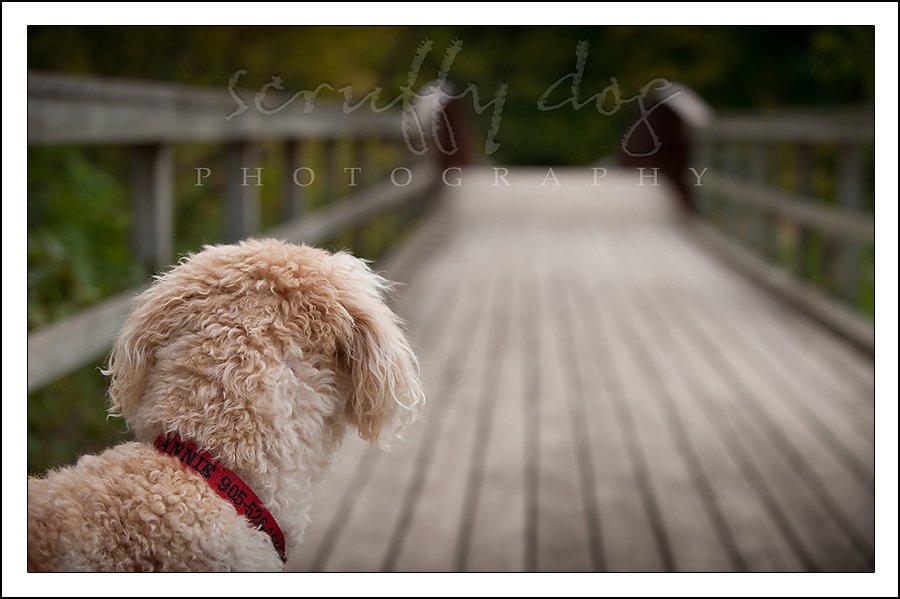 Annie, however, preferred getting off the bridges and into the mud.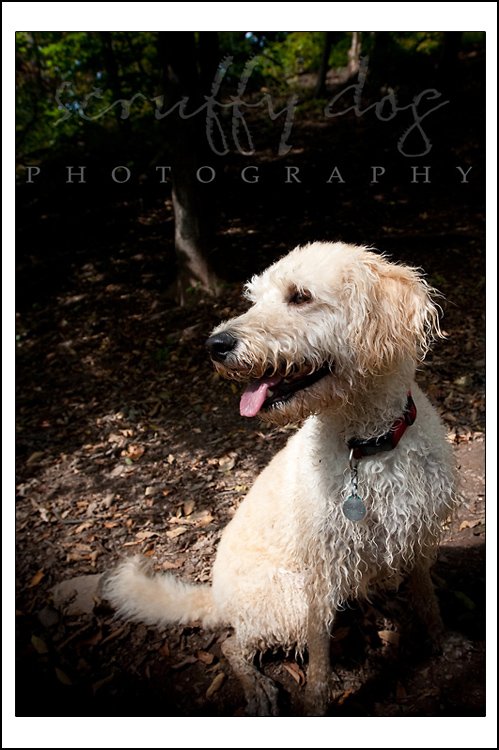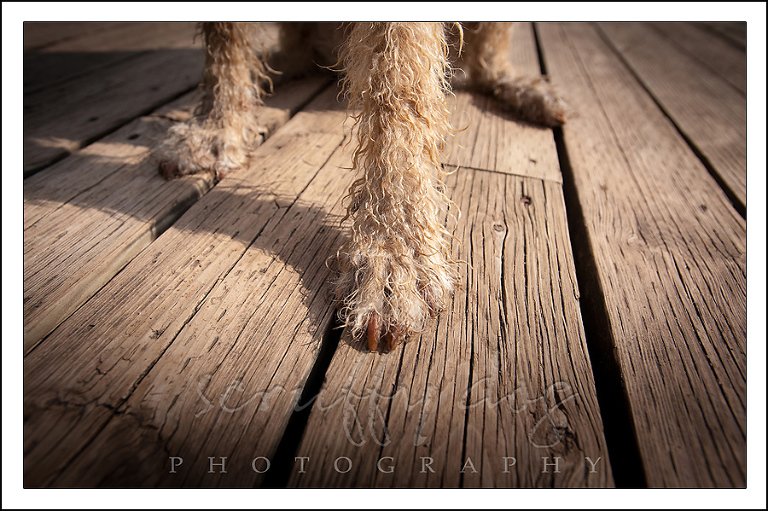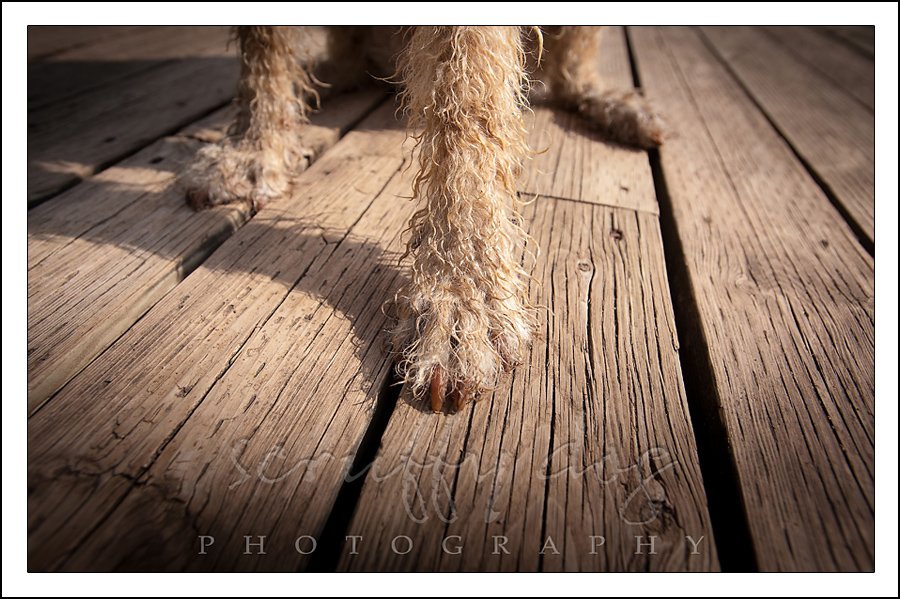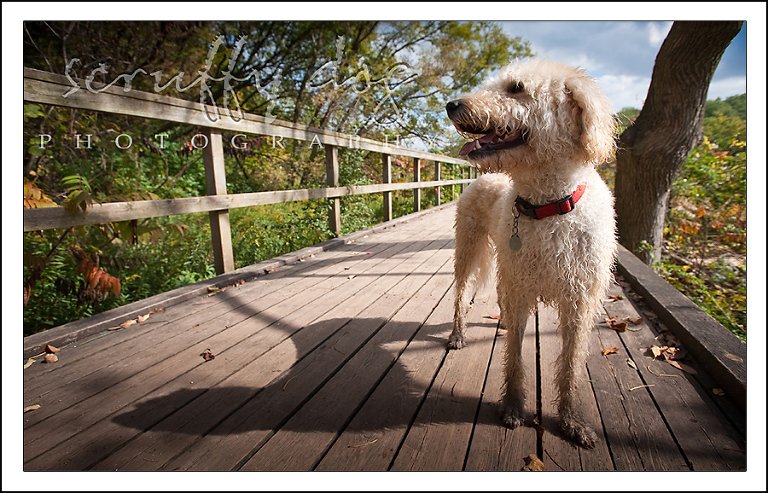 but all good things must come to an end … and it was back in the car to head home …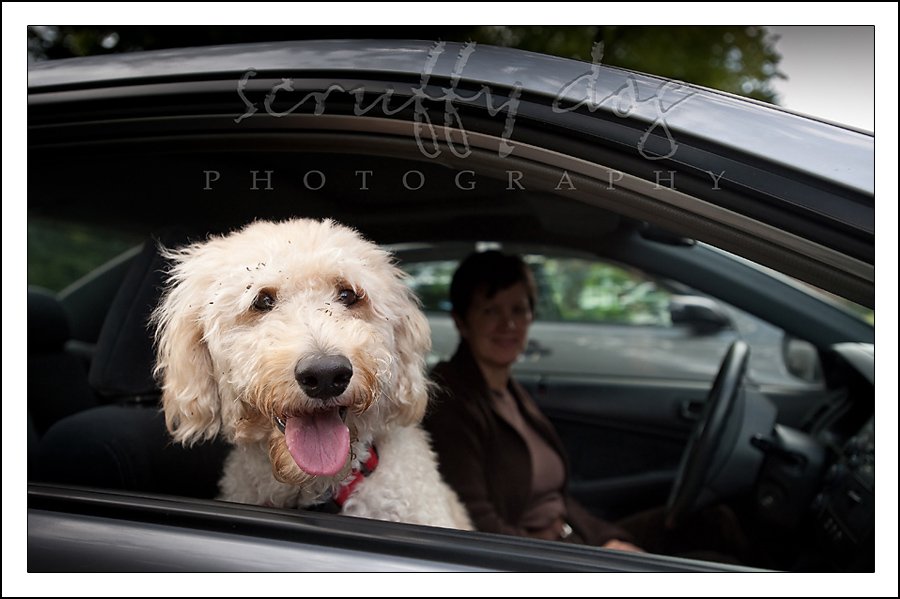 … and to Annie's newly landscaped backyard.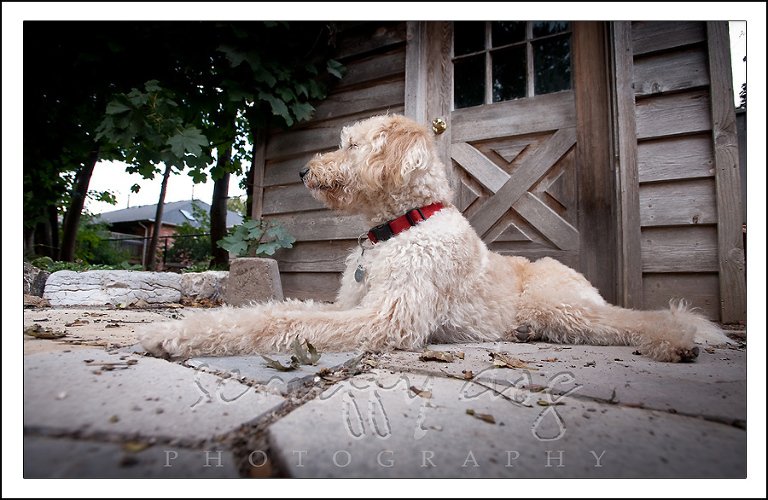 and inside, you would have thought Annie would be pooped after our hours out, but don't let this photo fool you …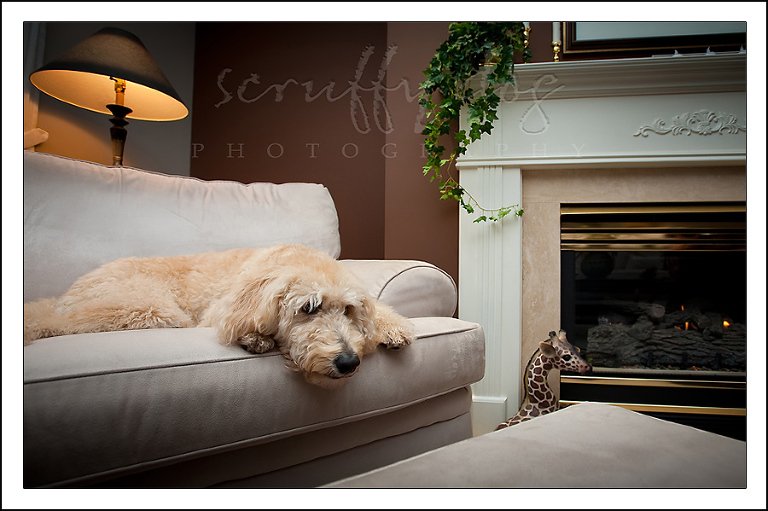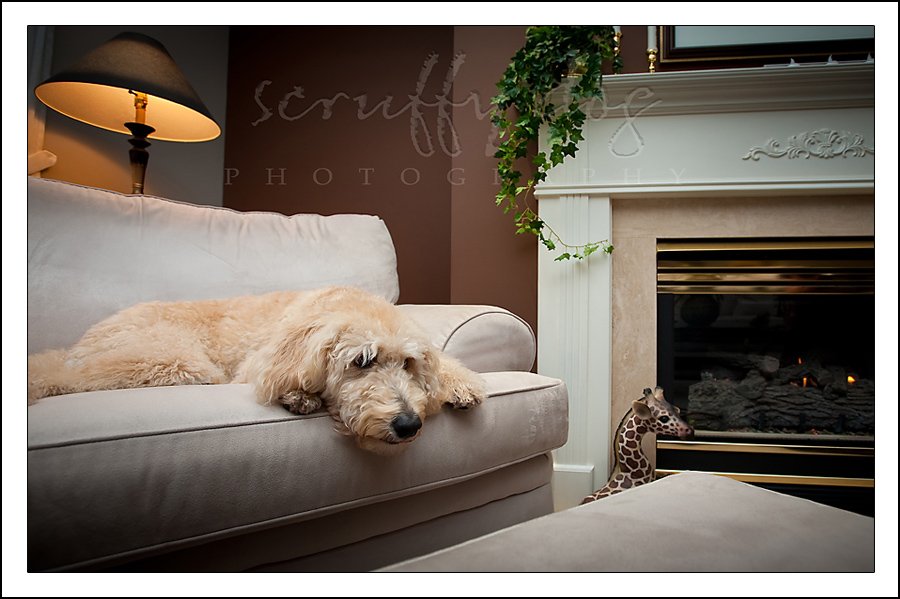 this was totally posed.  in fact, this is were Annie's smartypants, doodley brain shone.  in a matter of seconds she picked up on my gesture for her to put her head all the way down and pose like this.  not many dogs i've met at shoots will do this, unless their owners have worked with them previously.  but Annie had it from the first gesture and a treat in the backyard.  in fact, Linda and i were cracking up at how much like a trained model Annie had suddenly become.  i'd love to take some credit for my abilities with dogs, of course, but honestly, Annie's just a super-dooper smartypants.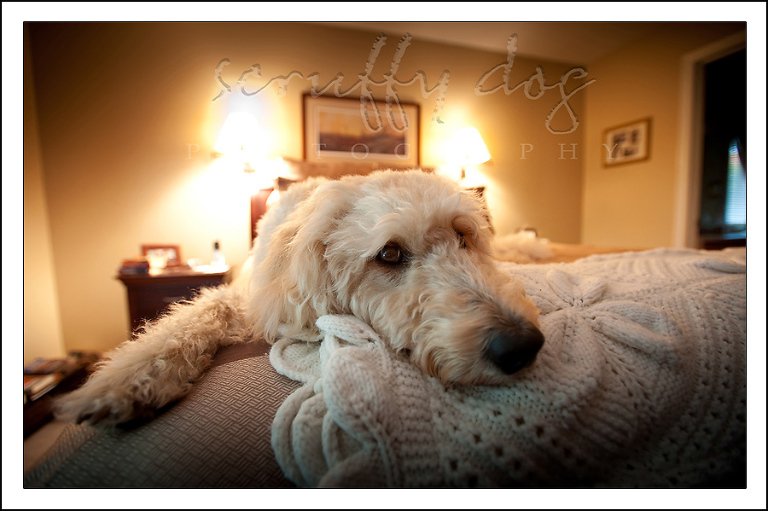 thanks Annie and Linda, for a memorable afternoon.  and i'm so glad you were able to meet my own crazy girl Matea.