i'm behind … october is my busiest month of the year – always.  i'm sure other photographers feel the same pressure … clients desperate to take advantage of the cooler temperatures and the stunning fall colours, people planning for christmas … or maybe it's just that the kids are back to school and Rover finally gets the attention he deserves.  i'm not sure what it is but fall finds me pulling 14 hours days seven days a week just trying to stay afloat … and this october found me with another major – but exciting – project on my plate …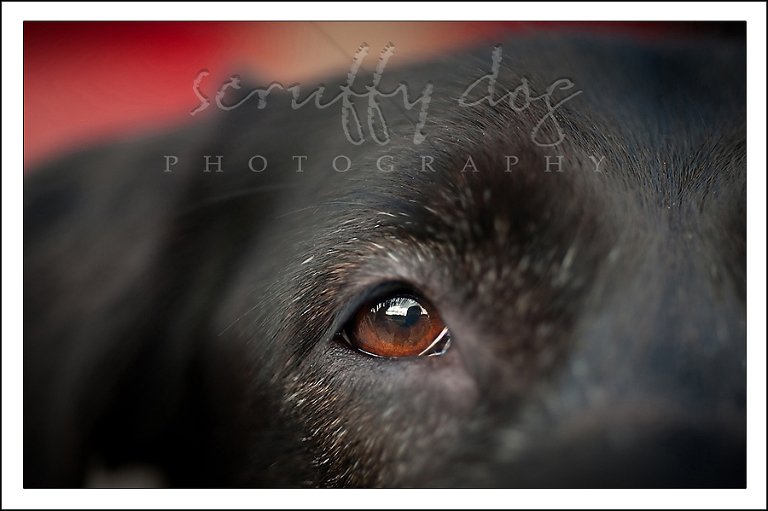 … twelve mini-shoots for the winners of the KW Humane Society calendar contest.  never one to do things "simple", i scouted ahead of time around Kitchener and Waterloo, determined to shoot each dog and cat in a unique setting and thereby offer variety month by month through the calendar.
in most cases i'd visualized in advance what i was after for the calendar shots before even meeting the dogs.  of course, i had the benefit of their contest photos and a couple of short emails back and forth with the owners to find out what the individual dogs and cats could and couldn't handle. but again, the goal was variety.  first there was Ebony (above as well) … i knew her black would stand out well against the red caboose parked down at the Waterloo Visitor & Heritage Information Service …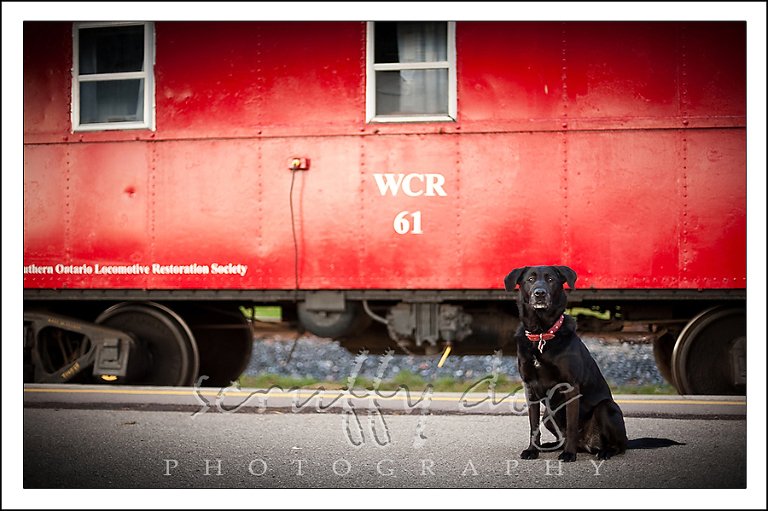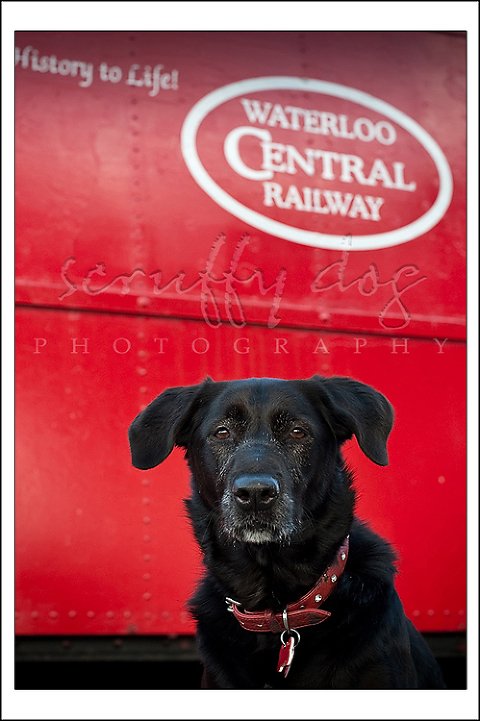 then there was Jack … he seemed the best candidate for the landmark Seagrams architecture …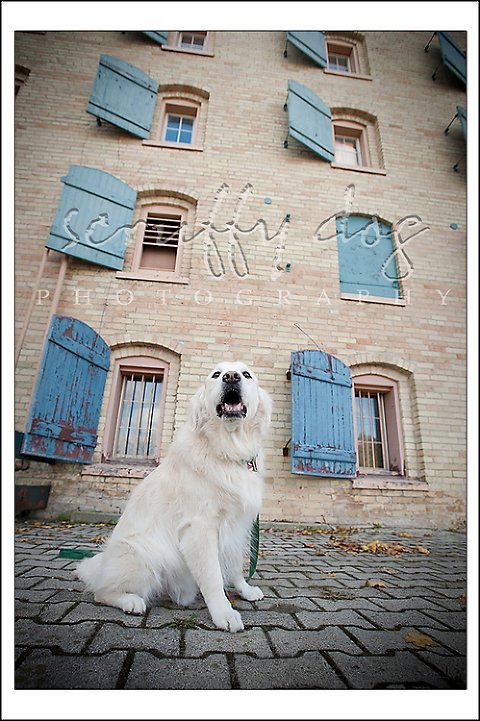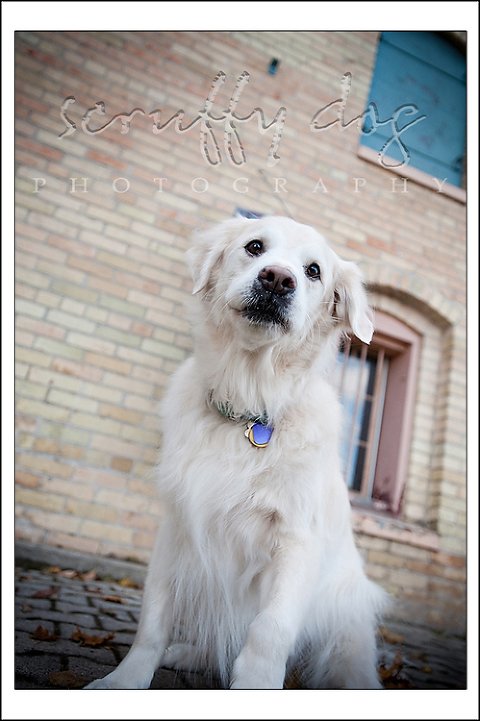 then one-year-old Wrigley down by the mill …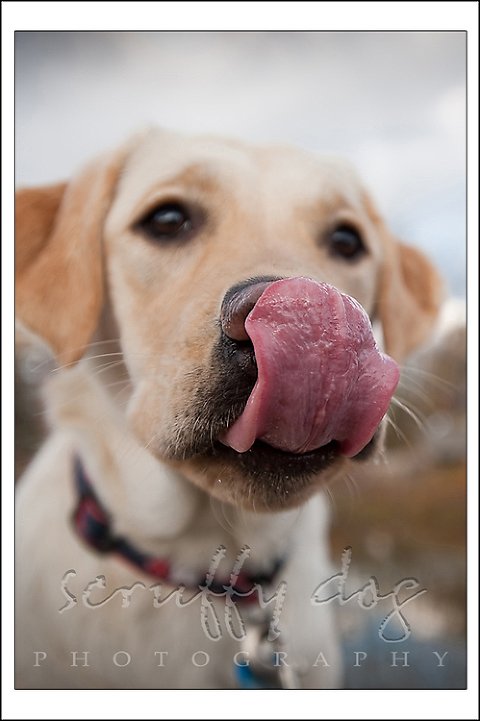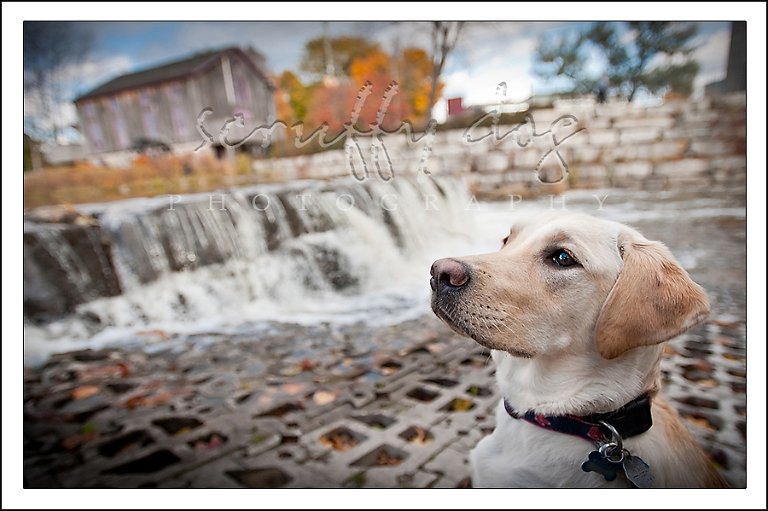 and little baby Triton … (and ignore the leash … it will be shopped out before the final image goes into the calendar)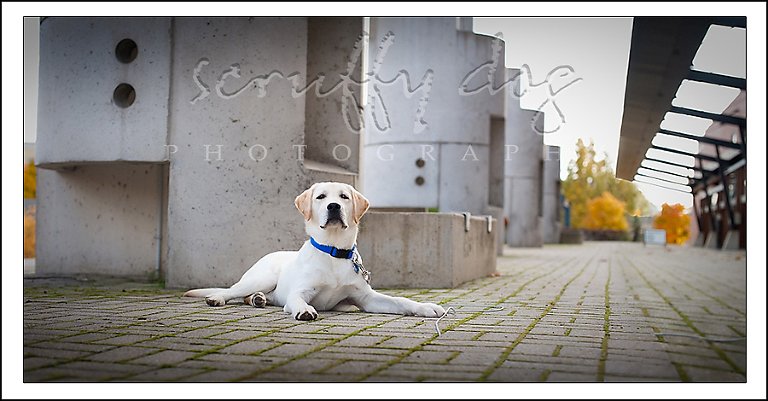 that's the first four … stay tuned for the next group!