as a shiny new year opens up ahead of us, and i look at the scruffy schedule, we still have a couple of openings for winter sessions … and winter truly is a wonderful time to shoot.  sure, one must be patient with the weather — while freezing rain strikes the studio windows even as i write this — and flexibility with one's schedule is often required to ensure that the weather is, indeed, cooperating with your session.  but winter definitely provides a stunning backdrop as i hope that these images from 2014 demonstrate!
the following is just a small selection from a few of our winter clients from last year …
this is Elroy.  his session was an Honor Session™ as he was struggling with a hemangiosarcoma.  this handsome boy was pure pleasure to work with…
Elroy's red twin, Chase — his brother from another mother — was also a blast to work with … both of their red coats matching beautifully with the dried beech leaves in our forest.
sadly, this handsome man lost his battle shortly after our session … but like so many others before him, i will forever remember his great spirit.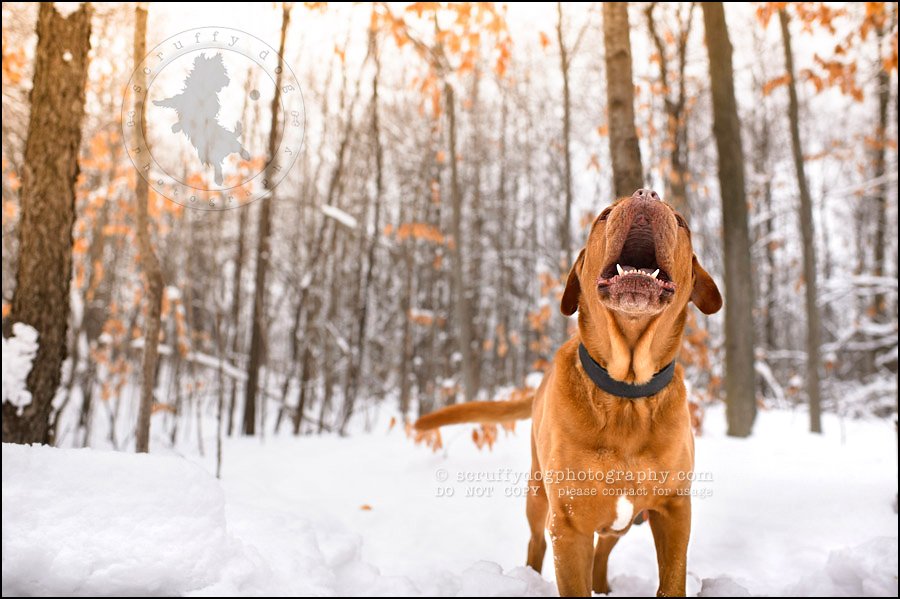 i had a short session with these two scruffnuts, Cobi and Ivy …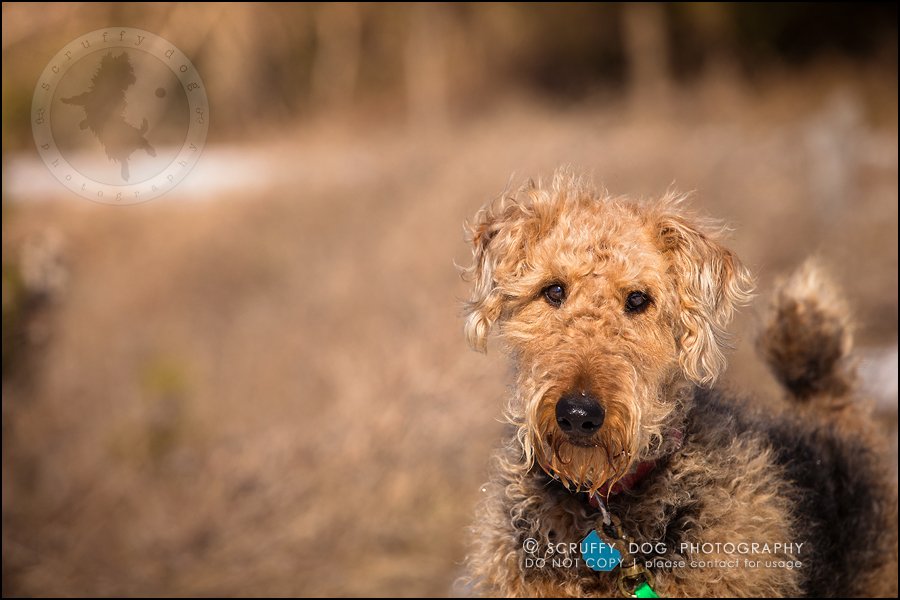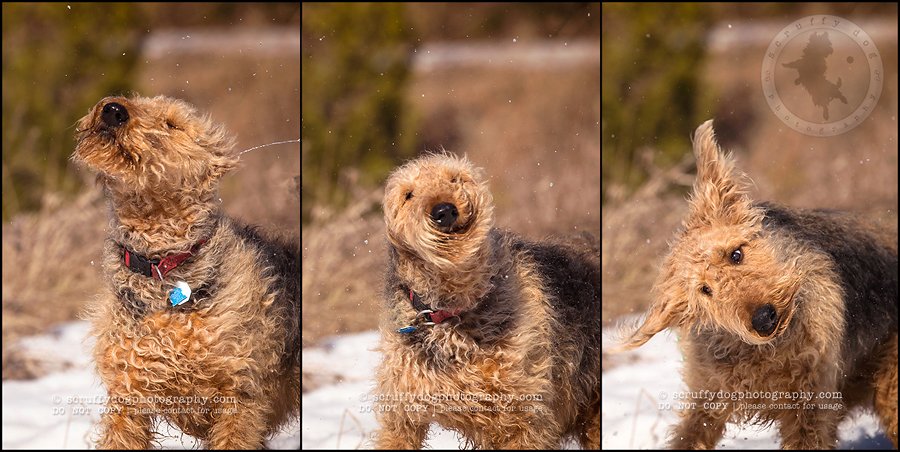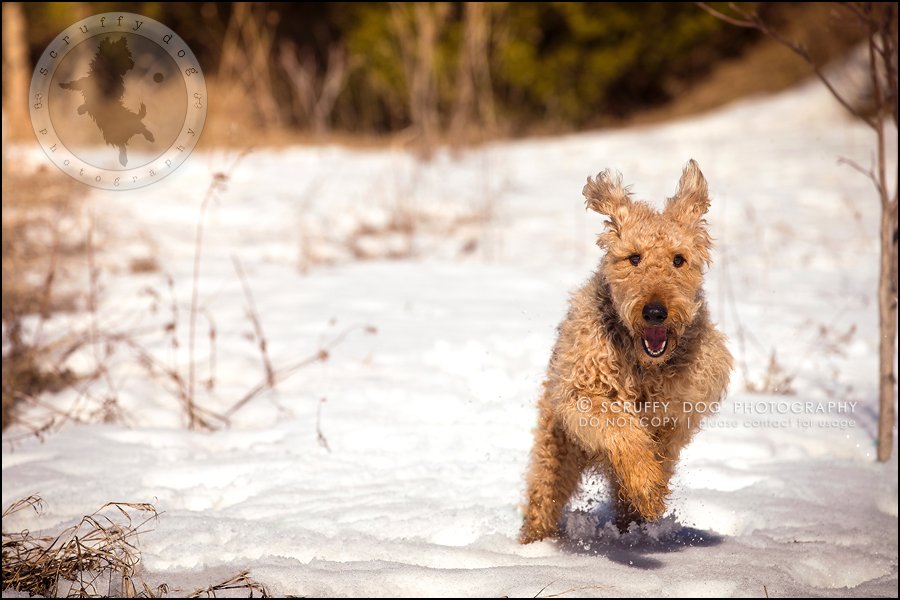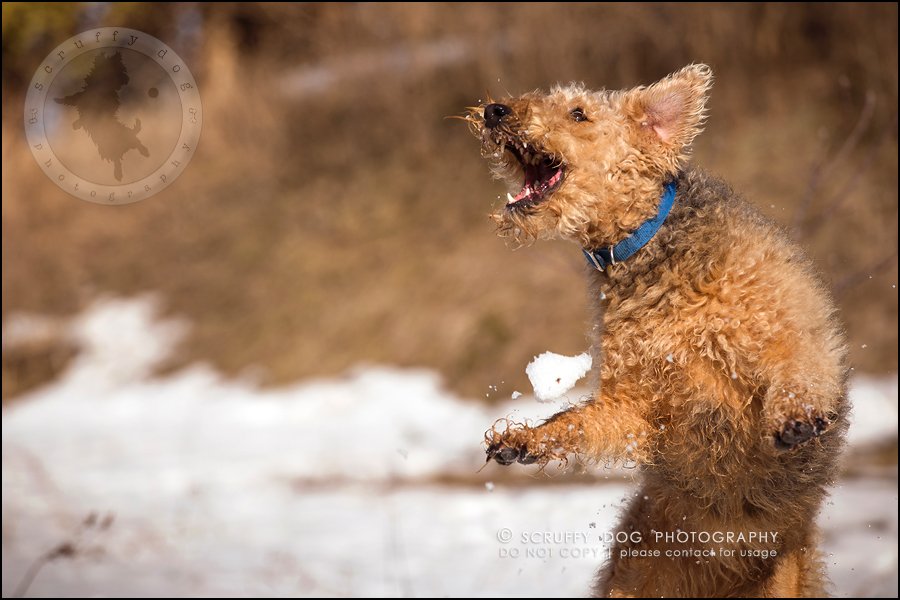 and another short session with Jamie and her fun-loving brother Spud the pug …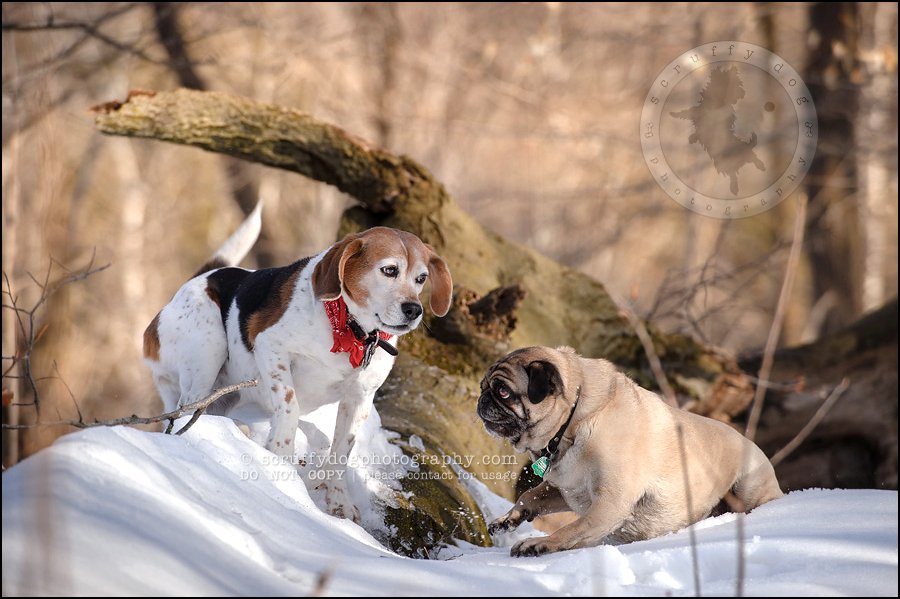 true to her beagle spirit, Jamie could make some noise.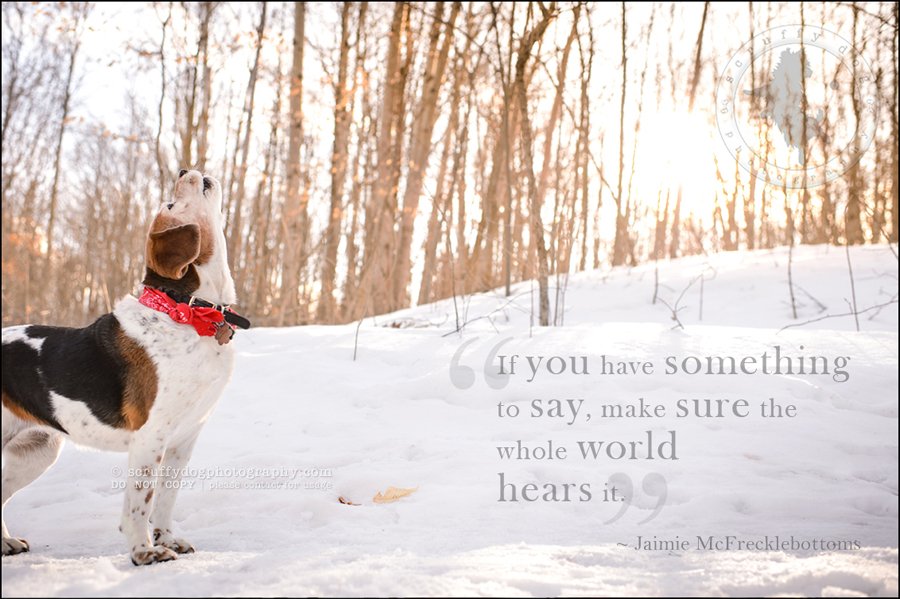 …while Spud worked hard on his 'adorable' expression.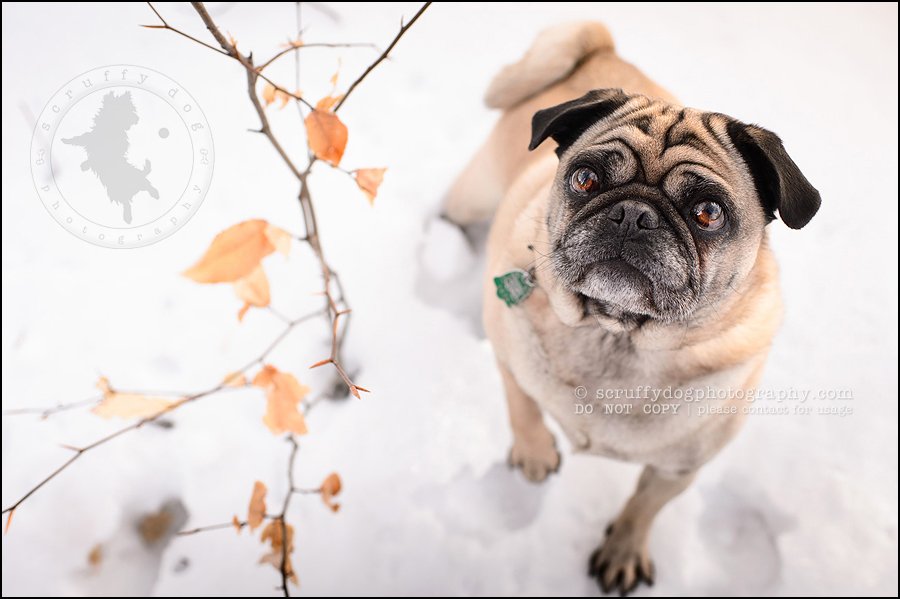 then there was Molly, the insanely ball-crazy lab …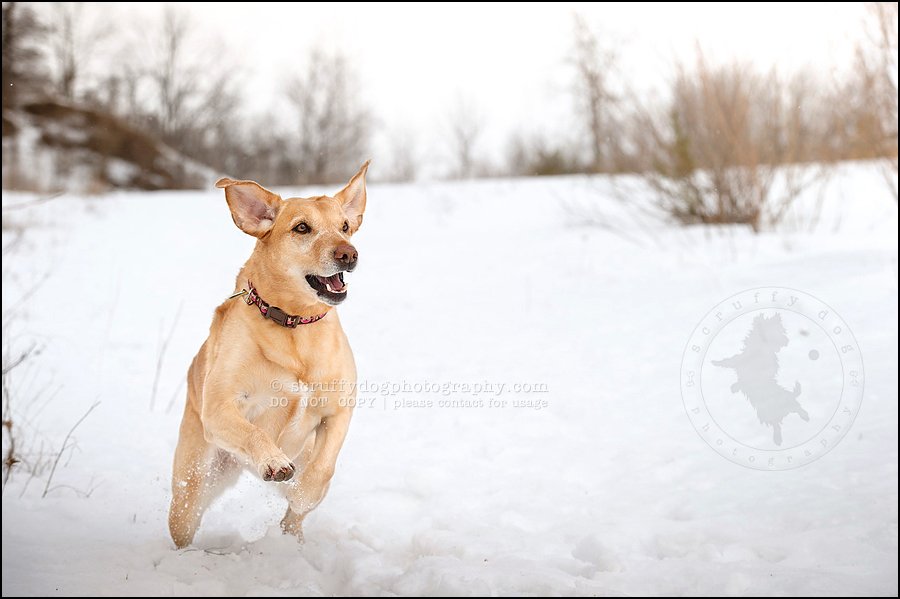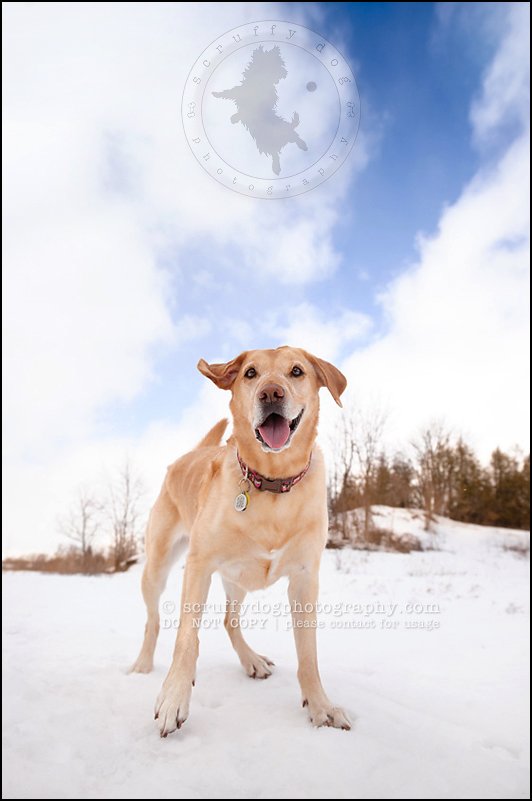 there's nothing like photographing a yellow lab … i always say that photographing a yellow lab is like shooting fish in a barrel … not that i'd ever shoot fish in a barrel, but yellow labs are easily one of the top photogenic dogs ever.  the cameras love them, no matter what the season.
Rusty was another one of beautiful red hunks of the winter season ..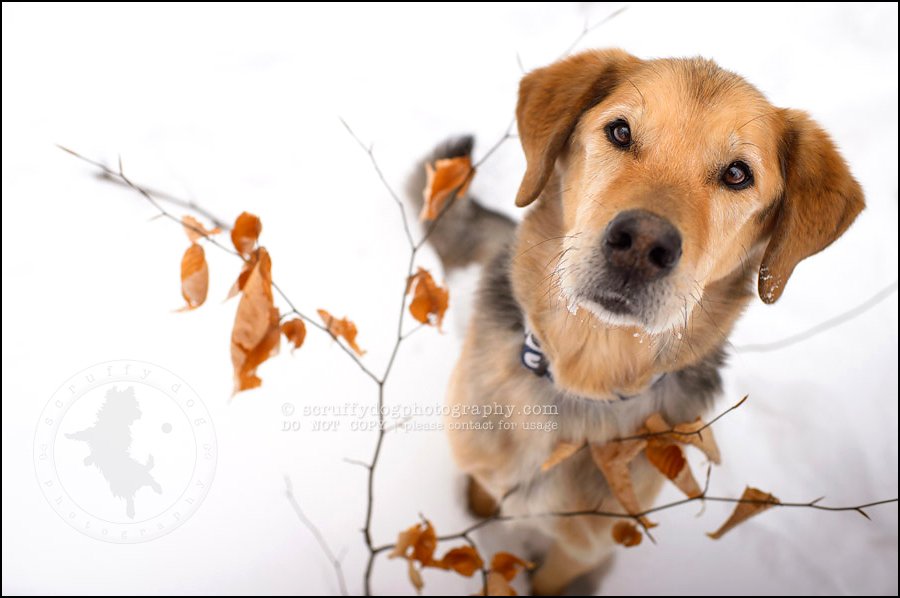 like a lot of
scruffy dog
clients, Rusty came to
scruffy dog
territory for his session, and he had a ton of fun in our woods.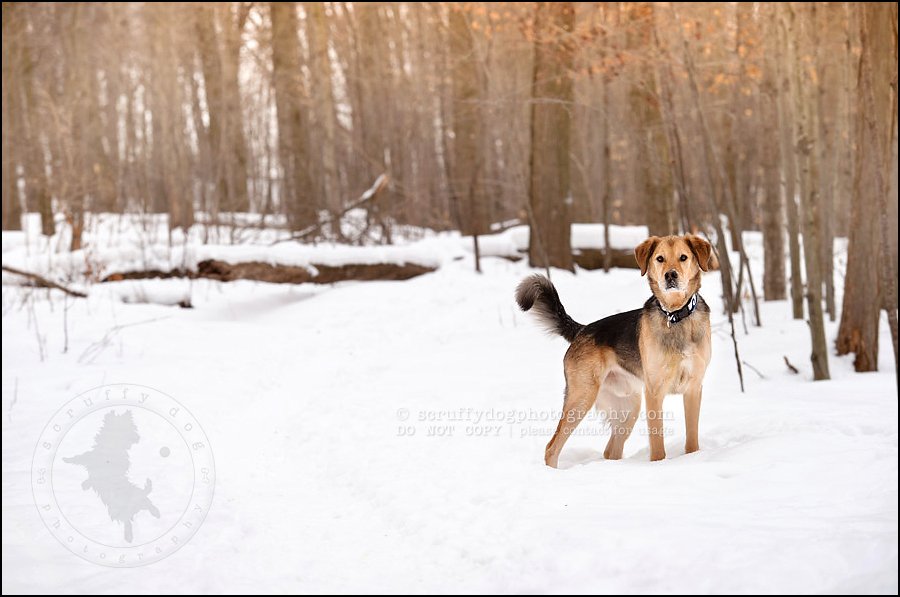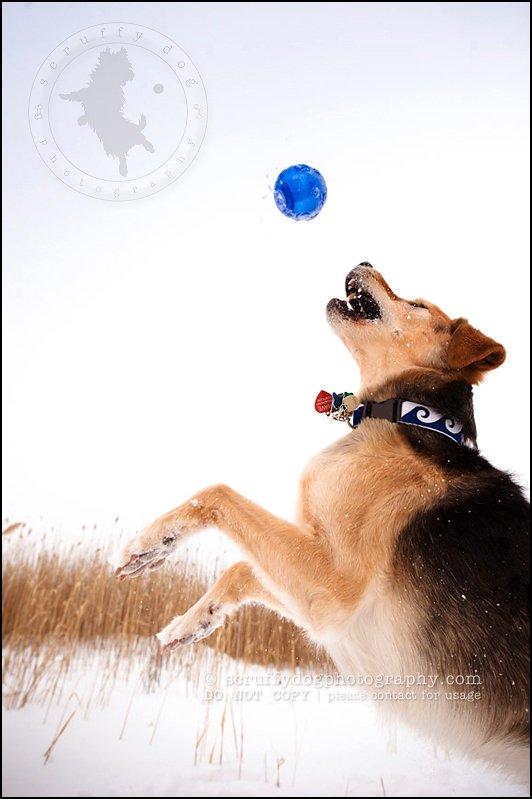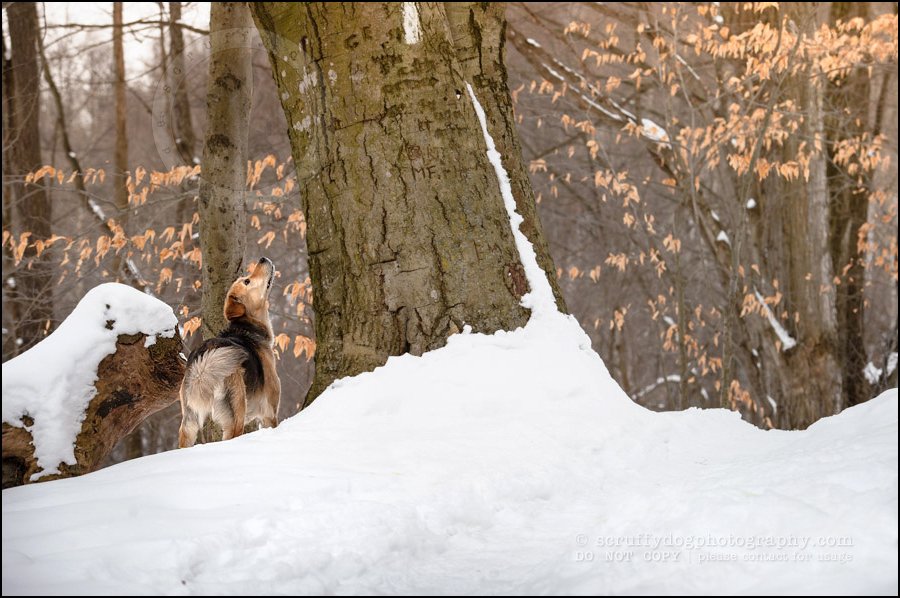 i had the pleasure of working with the Chops labs during Whitney's One-on-One mentoring session with me.  she and her husband brought along their traveling circus … er … beloved crew.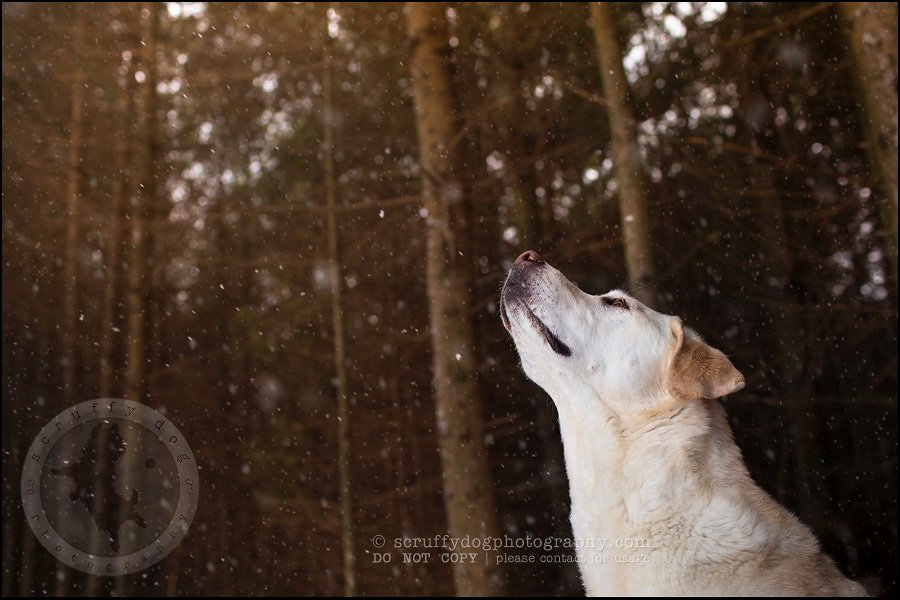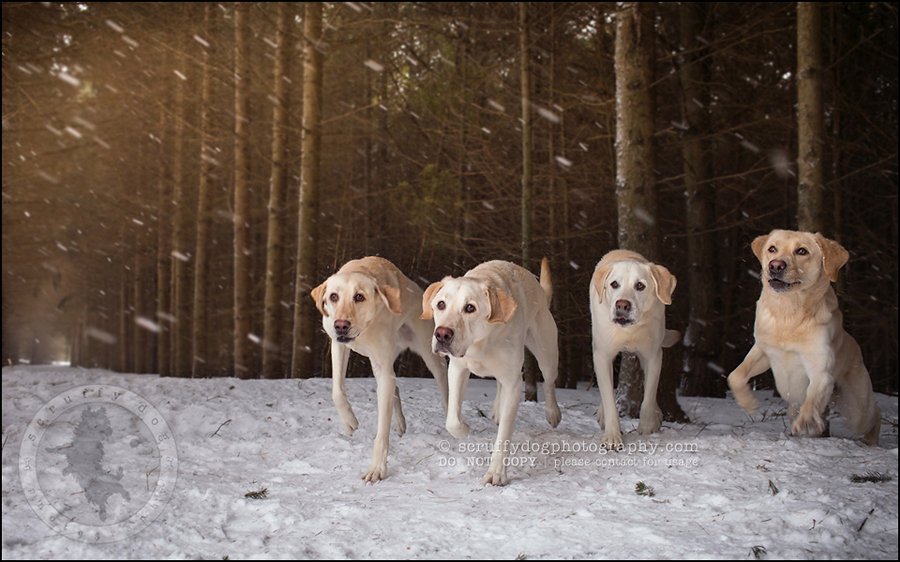 and this is Woody, enjoying another short session in the woods …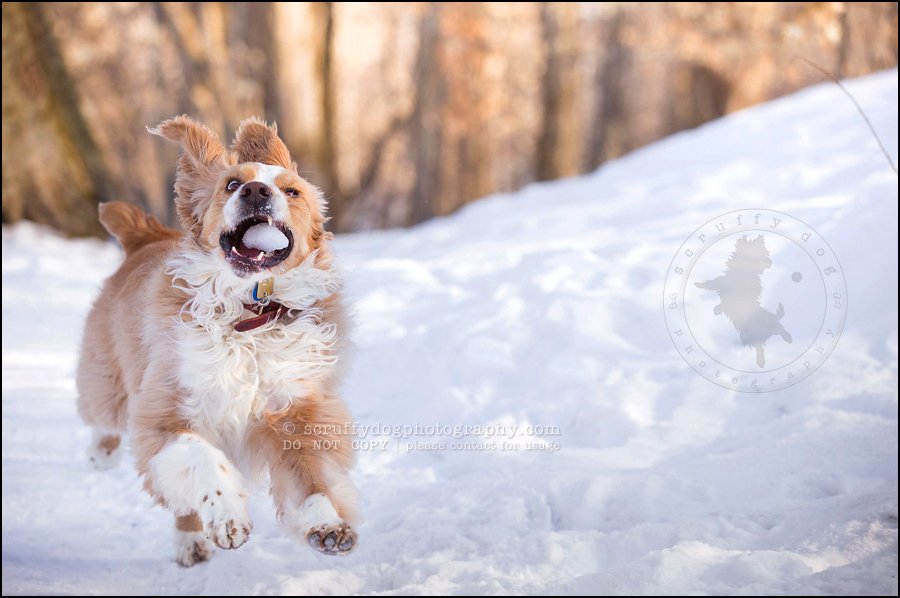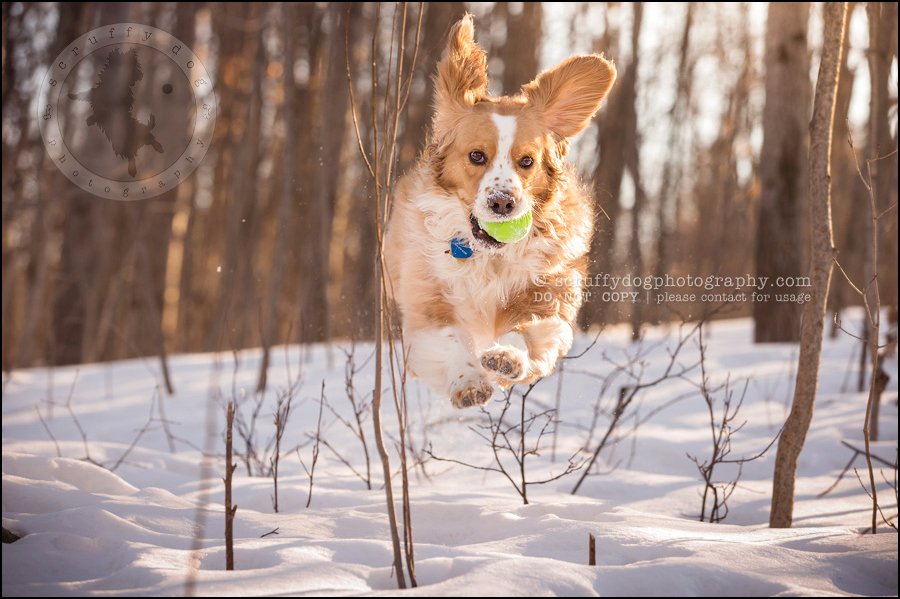 and then there's this guy …
Goober extraordinaire
, doing his thing.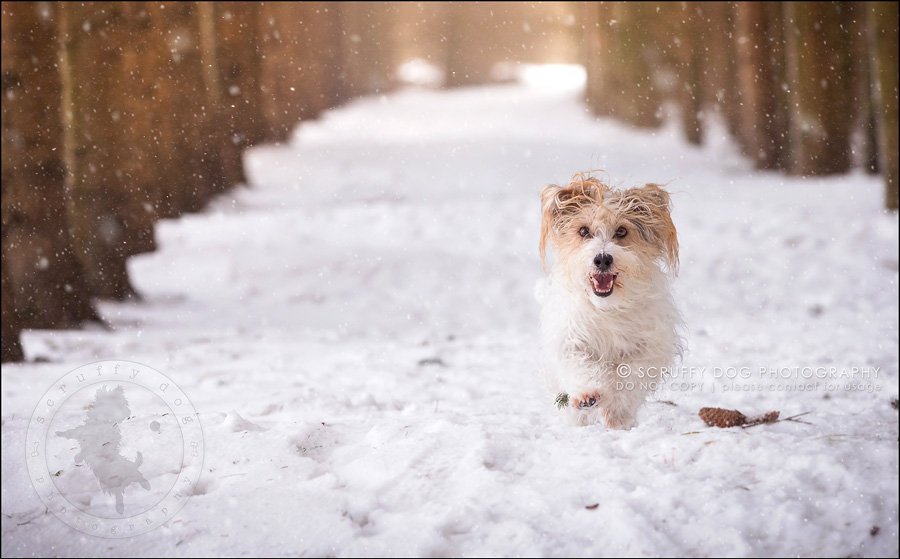 if you are considering a winter session with scruffy dog don't wait too long to inquire as there are only a couple of openings left for winter 2015!