i met this sweet boy a couple of weeks ago before scruffy dog headquarters got hit with a trojan virus and became just a little backlogged.   lost in the quagmire of having to build a new hardddrive, reloading programs and frantically playing catchup, i haven't been able to keep up with blog posts and client sneak peaks.   still, i wanted to share this young lad …
Bauer actually turned out to be my closest client yet, living only one street over.  gotta love those short commutes.   owners Karen and RJ and i headed out to Bechtel park to shoot the VERY wintry segment of the Winter/Summer Rover.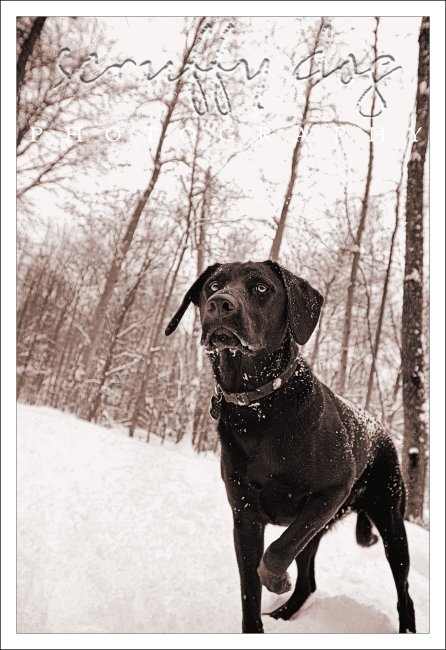 although Bauer was initially terrified of the camera, and very skittish of the skiiers, he had eyes only for his frisbee.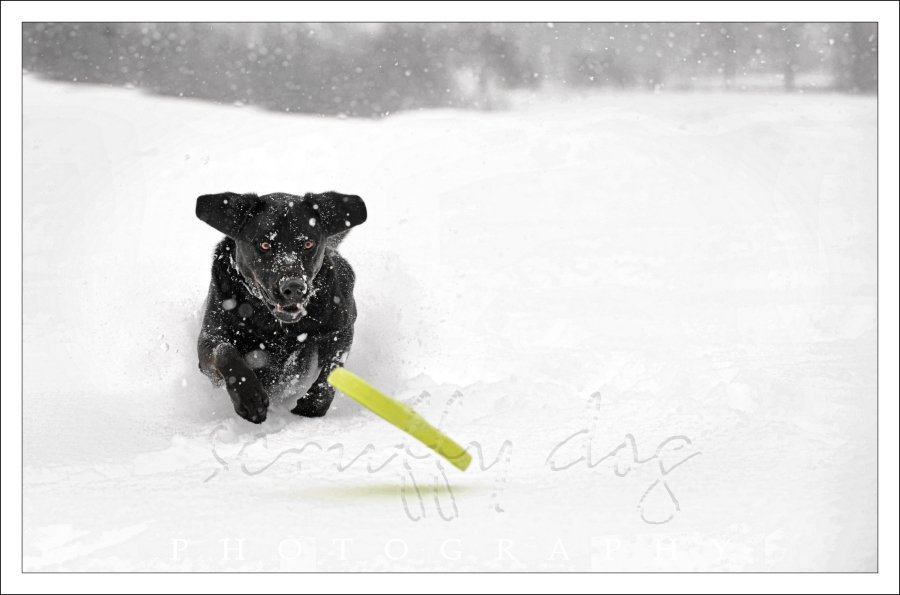 and sweet Bauer's got some eyes, doesn't he?
i loved our time in the woods, with the snow falling around us … although it's never easy shooting in a downpour of snow.  so much is left to chance … falling flakes too close to the lens can blur out whole portions of your subject … so, lots of throw-outs.  but still, lots of keepers too.
i love the relationship between Bauer and his dad … of course, i get to see it beyond the time of the shoot since i do see RJ and Bauer around the neighborhood once in a while.  very boy-and-his-dog.
and back at home, you can tell Bauer definitely lives the good life …
thanks for an awesome afternoon, Karen and RJ.  you've got a wonderful boy.  i hope Bauer's looking forward to our Summer shoot as much as i am!