feeding a species-appropriate diet
Yes, the scruffies (and the not-so-scruffy Aslan) are real carnivores … and as such, they have been thriving on a natural diet for years.
As a raw feeder for 10 years and someone who takes a much more natural approach to healing, I have been asked countless times — by people via email from all over the world who have read any of my entries on my flickr.com photostream to people in person who see my dogs' health firsthand — for advice on canine nutrition. And over the years I have done my best to guide them with lengthy emails or long phone calls, sometimes even supplying them with their dogs' food.
With a limited schedule these days and feeling as though I'm spinning my wheels by repeating myself to one 'newbie' after the next, I decided to take a few hours out of my busy day to compile a list of links and books to get people started.
This is by no means a complete list, but it's a start. If you find an awesome raw-feeding site out there or have one of your own, send me the link or add a comment below, and I will likely add it to this list.
RAW feeding links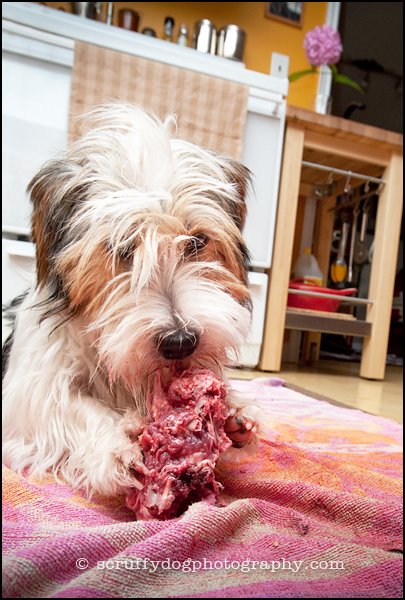 The following links will lead you to a lot of information about raw-feeding, and to even more links …
A Journey in Learning from NaturalRearing.com — an extensive site full of information compiled by Marina Zacharias in Oregon:
Species Appropriate Diets for Dogs & Cats, by Dr. Dee Blanco, DVM
Nutrition & Diet — The Whole Dog Journal … lots of articles by Dr. Jeannie Thomason ranging from "What's Really in Pet Foods?" to "Detoxing and Healing," "Species Appropriate Nutrition" and "Raw Feeding Myths"
About the Raw Diet (raw meats, bones) and Natural Rearing, by Roberta Jamieson of Lepus Sighthounds … a ton of useful links!
If you want to see photos and descriptions of the raw meals around the scruffy house, check out this set … but be warned, some images aren't for the faint of heart. This is real carnivora!
Books
Here are a few great books that focus on the whole dog, with good chapters about raw feeding … these particular books are from my own library and come highly recommended by other raw feeders:
Natural Nutrition for Dogs and Cats: The Ultimate Diet — Kymythy R. Schultze, C.C.N., A.H.I.
Dr. Pitcairn's Complete Guide to Natural Health for Dogs & Cats — Dr. Richard Pitcairn, DVM, PhD
Natural Dog Care: A Complete Guide to Holistic Health Care for Dogs — Celeste Yarnall, PhD … (It's been a long time since I've read Yarnall's book. It covers ALL the bases from "The Dangers of Conventional Care" to "Nutrition" and "Natural Remedies," and then leans towards the "out-there" — i.e. "Astromedicine for your Dog." I do remember it being quite an extensive book, even though I do NOT advocate feeding grains as Yarnall does … unless the dog truly requires it, and even then grains should be fed FAR away [in time] from raw.)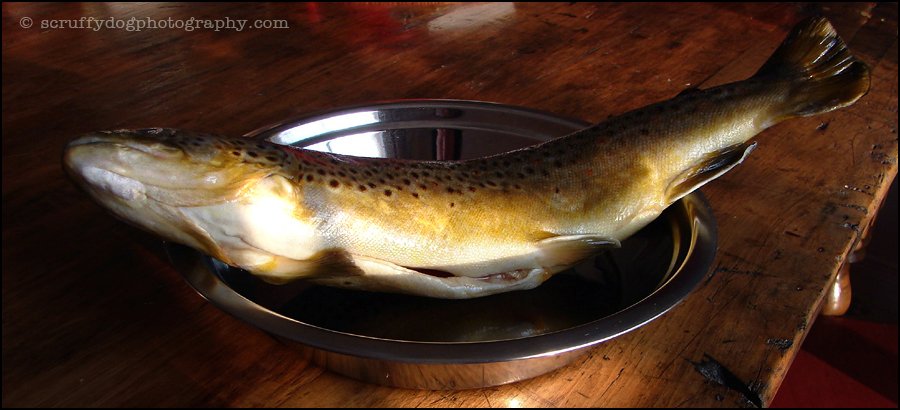 … happy feeding!

All written content and photos copyright to Illona Haus, scruffy dog photography.
DO NOT COPY or use the content of this health and nutrition page or website in any way.
Any form of copying or plagiarism will be thoroughly pursued by our attorneys.