It has been about a year since the BLOW photo project went viral, both online and editorially globally.  For those of you who aren't familiar with this very popular pet photography series, I introduced the much-awaited BLOW project in this very first blog entry, and it has become a big hit on sites like Bored Panda and across the globe in the UK, France, Estonia, and even Japan among other countries.  You can also see more of BLOW across different online publications like Dog Milk, Dogster and This Dog's Life (sometimes called Dogs vs Fans) as well as real publications globally.  It is still such a thrill to hear from viewers around the world who continue to enjoy the series.  And yet, in all of this time, I haven't shared a this blog entry of my own two scruffies — Merrick and Matea — in front of the now-infamous antique fan.
Sadly, Matea and Merrick are no longer with me.  As some of you already know, they were both lost in October 2016.  Over a year later, I still feel their loss more deeply than I have felt the loss of any other dog or animal in my past, and I weep just looking at their photos.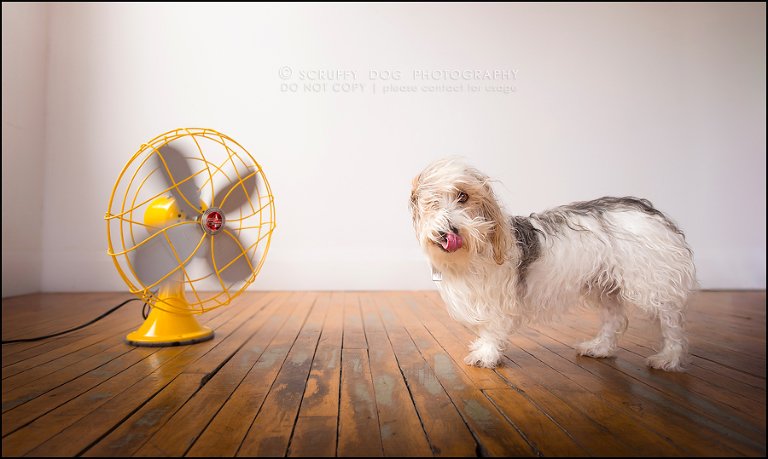 My ever-sweet boy Merrick was the very first dog to step in front of the scruffy dog fan and was the inspiration behind this special BLOW series.  Sadly, because I then focused on the other participants in the project, I really didn't shoot big variety of Merrick with the fan.
… and a little smile from my best boy ever.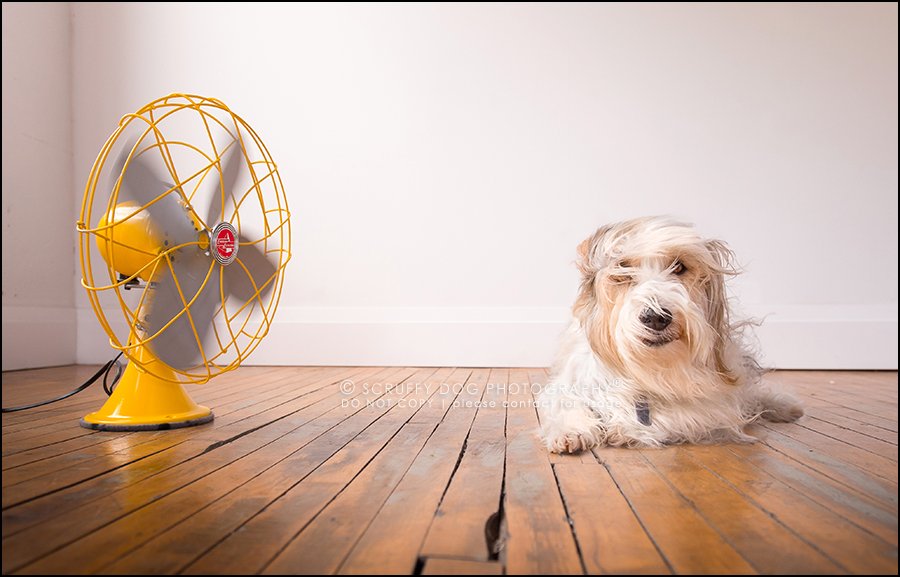 And for those who don't already know her, this is my amazing girl Matea … she was already stone deaf when we shot these images with the fan for the special pet photography series BLOW, but she was always willing to try new things and work with me.  And she had just enough fringes for the blowing wind to play with.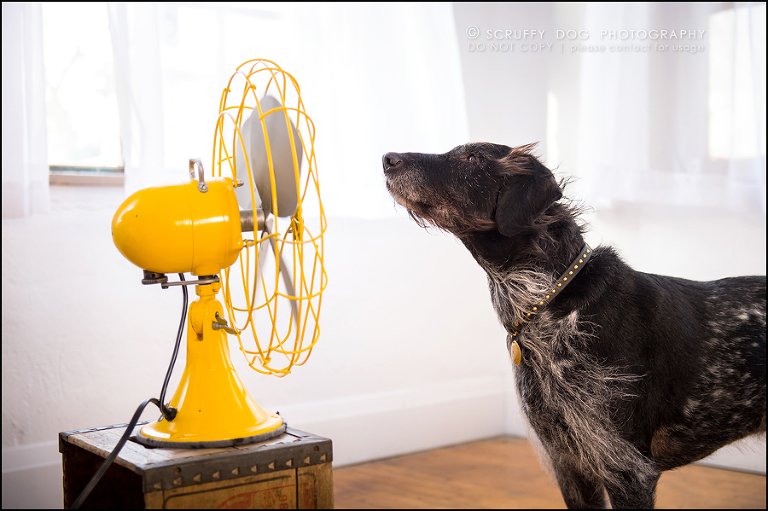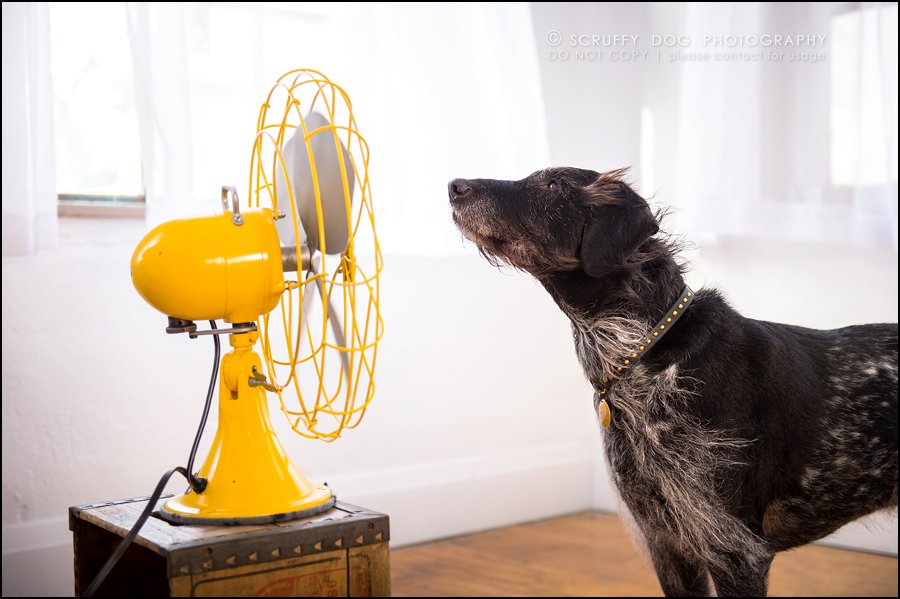 I lost my steadfast girl of 14 years only eight days after losing Merrick, but I am so grateful to have her images as part of this special project.
I hope you enjoyed the BLOW photo project.  You can see more blog entries of this fun and unique project right here.
And if you don't want to miss a single scruffy dog blog entry, consider 'subscribing' for the notifications by email whenever a new blog entry has been posted.  You'll receive a simple email alerting you to each new blog entry — easy peasy … you'll never miss another! Subscription signup can be done through the slide-out menu on the left … yup, right over there … or rather 'left' over there.  You got it.   See you soon!