It's spring time!  Do you have your dog or cat booked for a custom spring photo session yet?
This is Saba … this sweet girl rocked her spring session last year.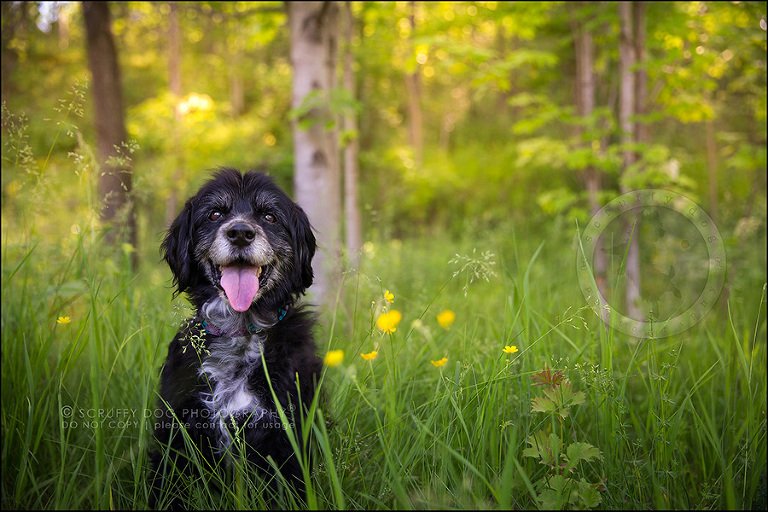 The spring season has become almost as busy a photography season as the fall … with wild flowers, fresh grasses, and the bright green canopy of new leaves … and spots go quickly!
Haley in the spring-time woods…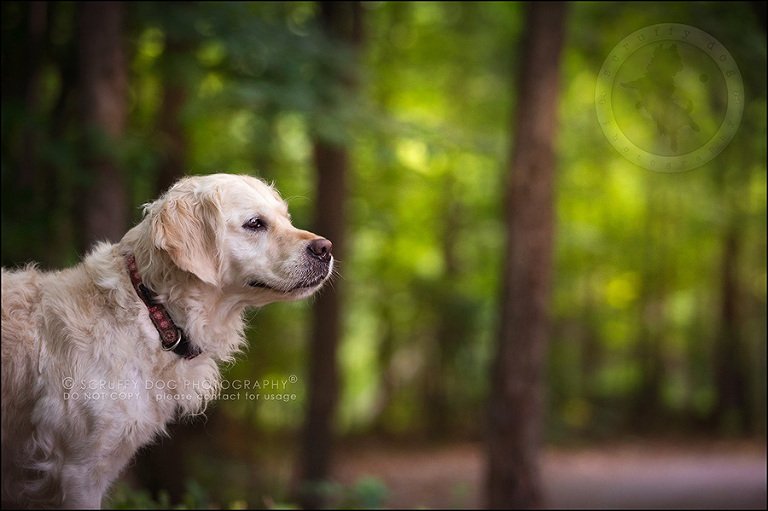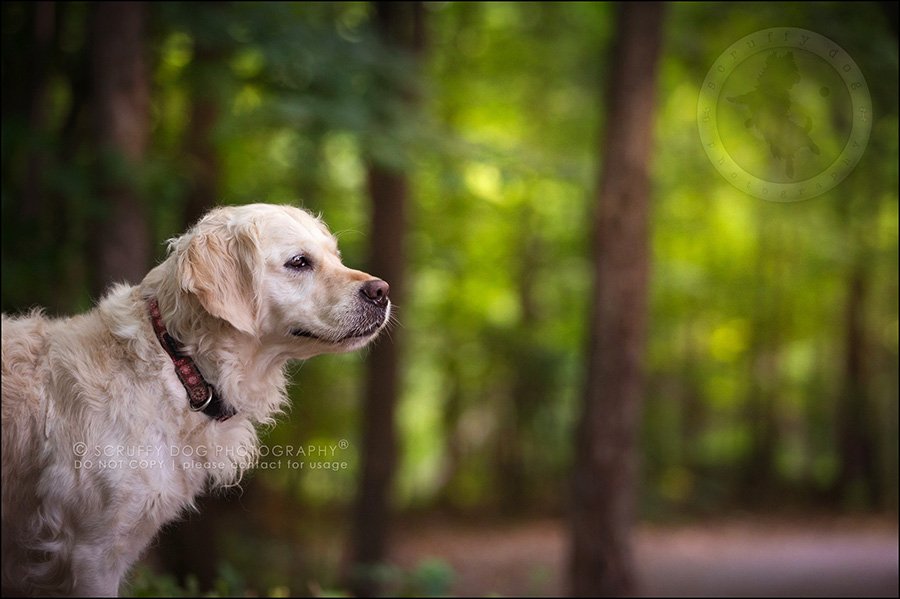 And with the warmer temps of spring, the water also warms up, giving us access once again to some river sessions.  This is monstrous Miles blowing bubbles down by one of my favorite access points.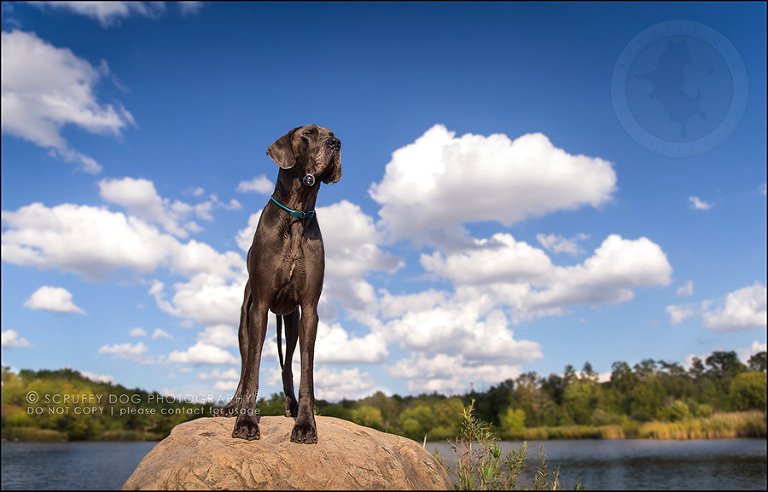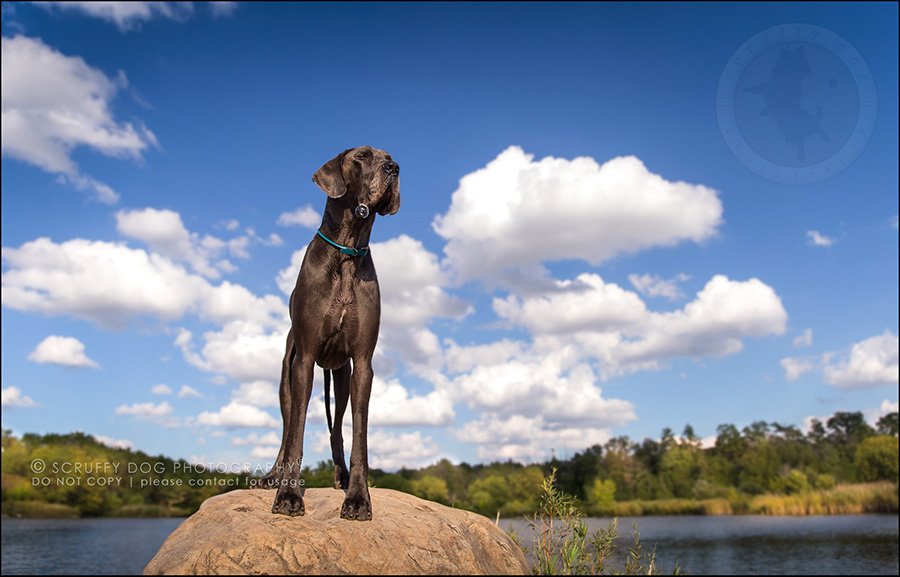 Of course, some models aren't exactly courteous when it comes to the lovely spots we find for our sessions.  Here's Bane make the most of our spring daisies.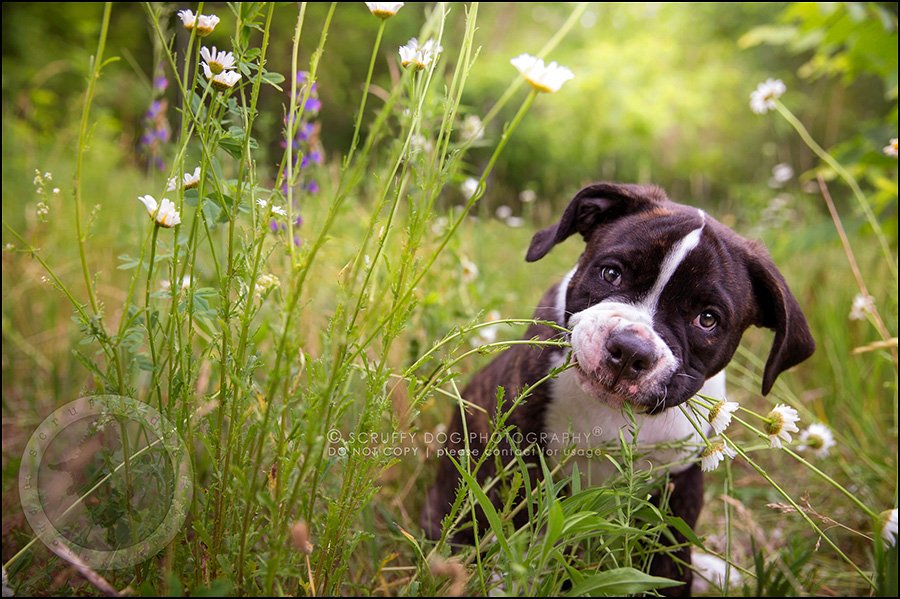 Wrangler had a lot of fun at his spring session last year.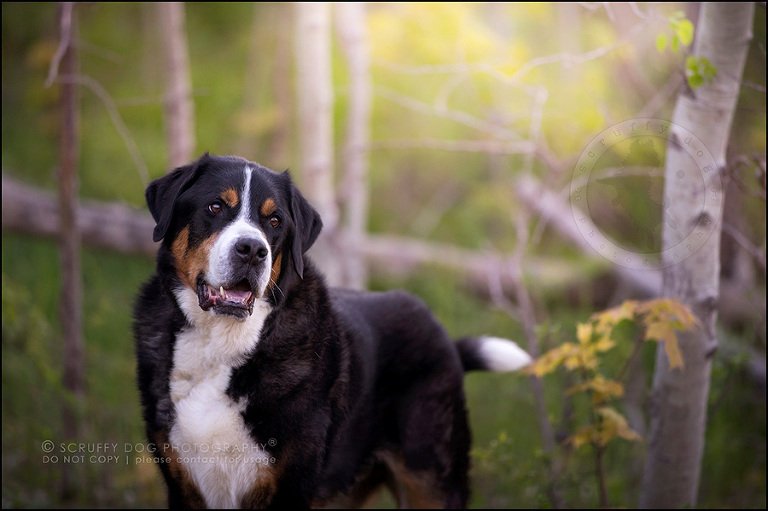 …and Sophie was practically dancing in the fresh glow of new foliage.
And then … well … then there is Guinness.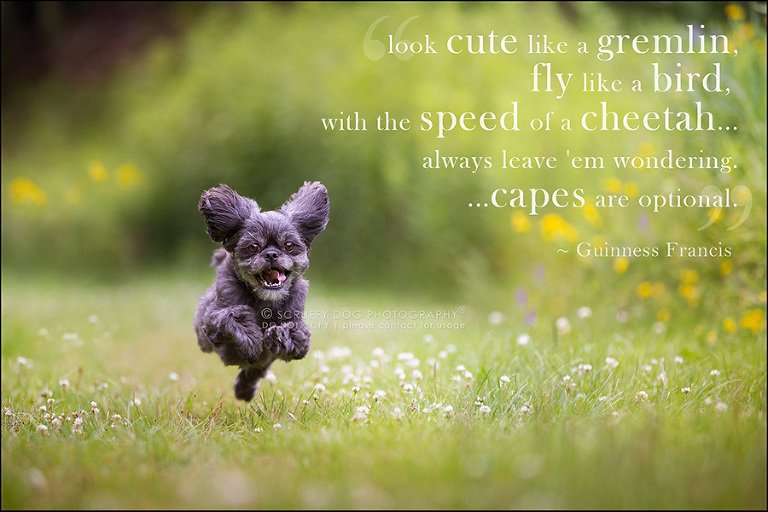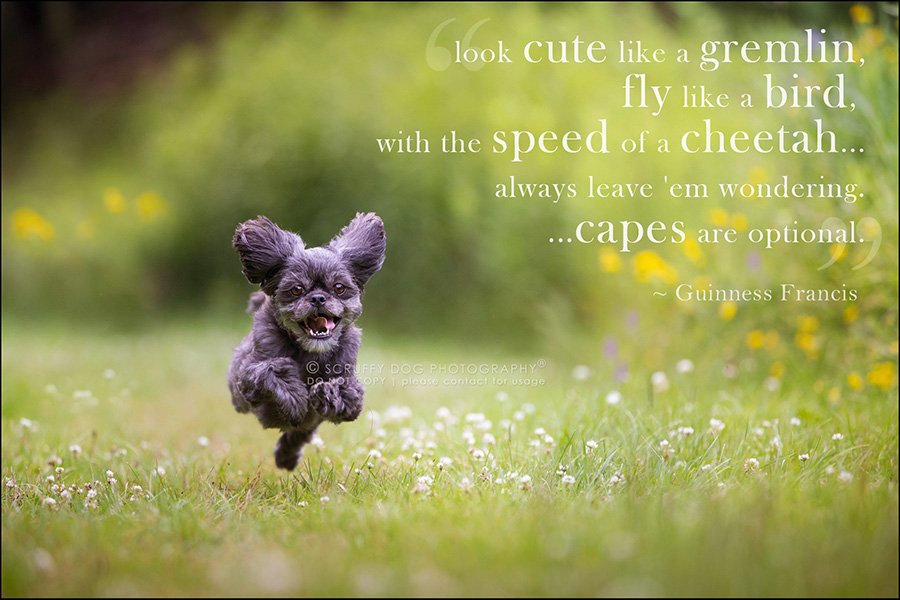 Little Pujo in the fresh spring grasses and buttercups…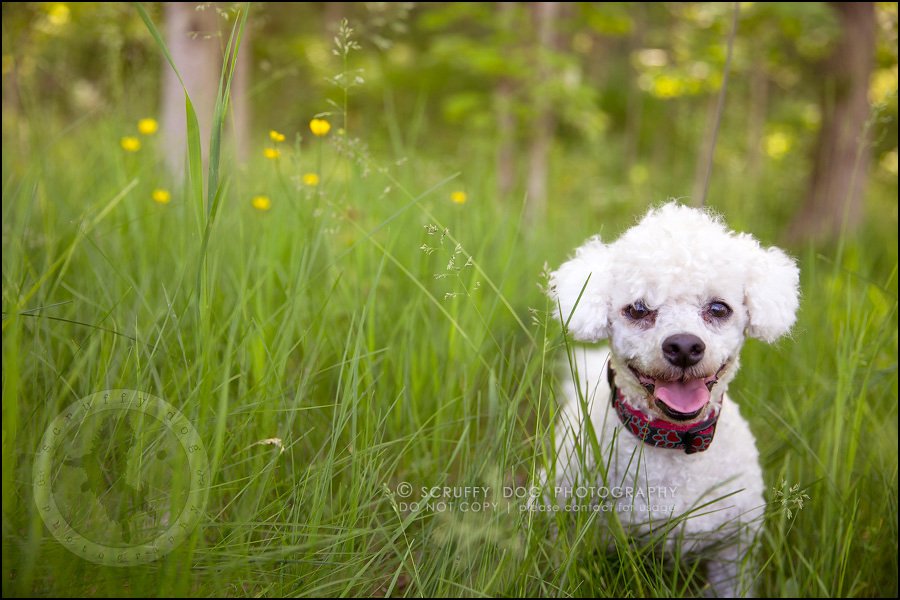 My own girl Matlin McScruffy…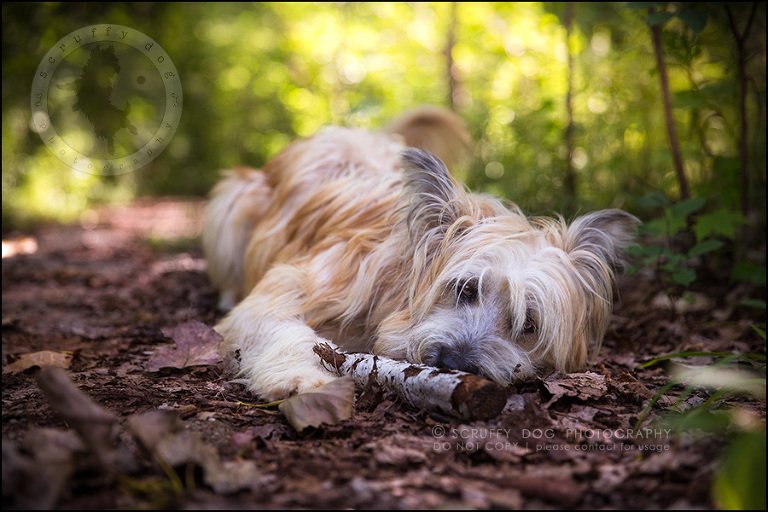 …and Sandy showing off her tongue-tricks down by the river.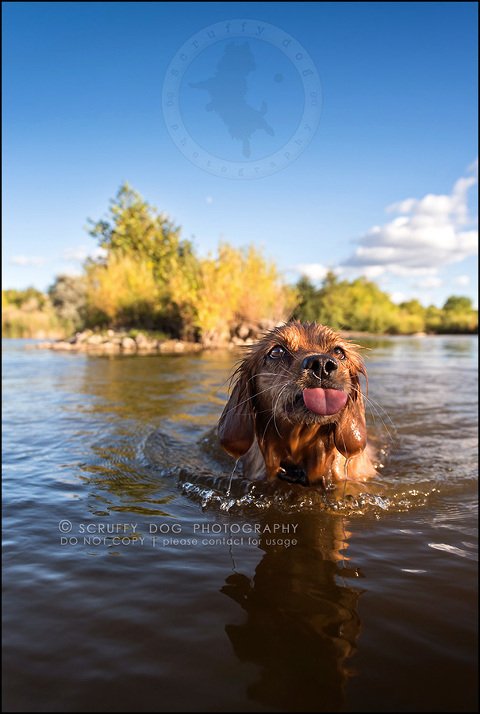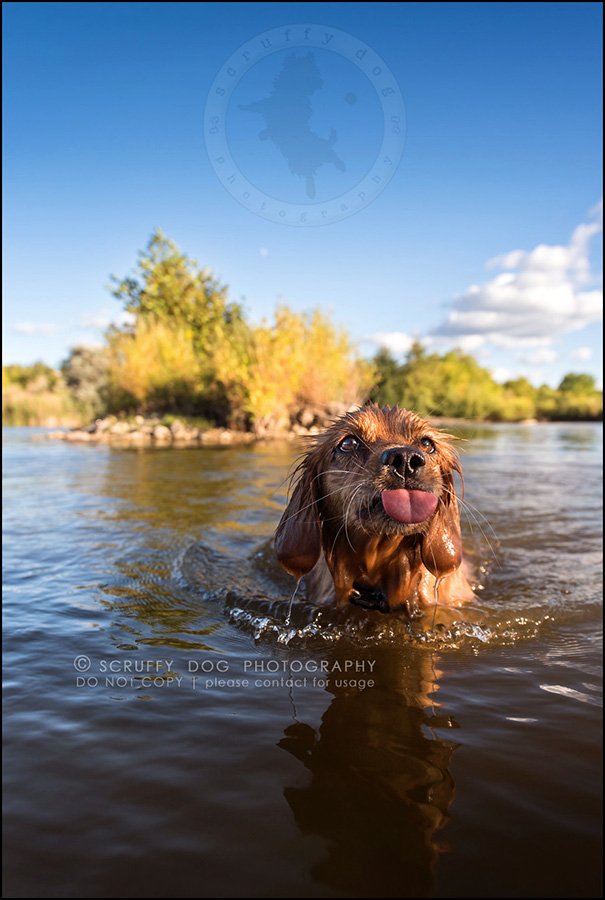 Sophie again … I mean, how glorious is this spring light?
And a little later into spring we start finding other flowers blooming, as we did with Ryu's session.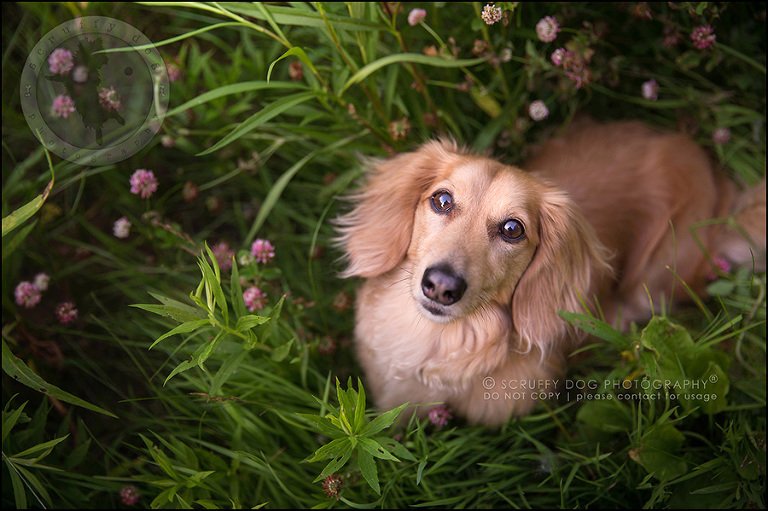 As with any scruffy dog session, I can always find room for dogs to run, if that is on your must-haves list.  And of course, don't forget that safety always comes first, so in most cases, if dogs can't be trusted off-leash, I bring long lines.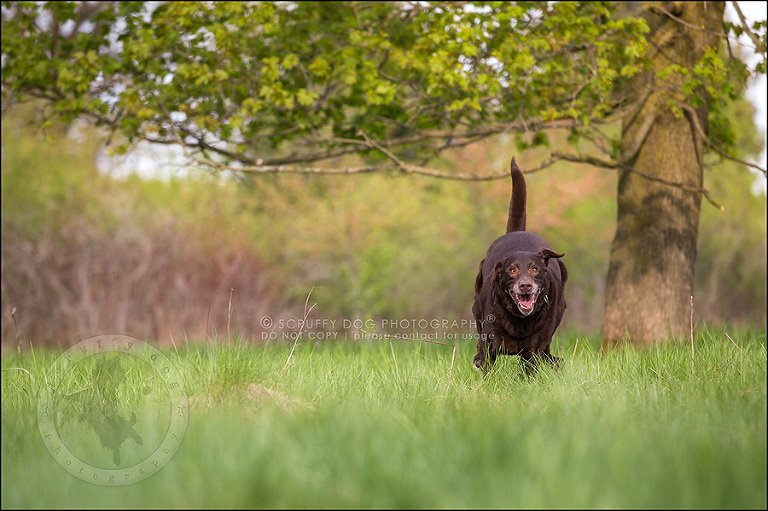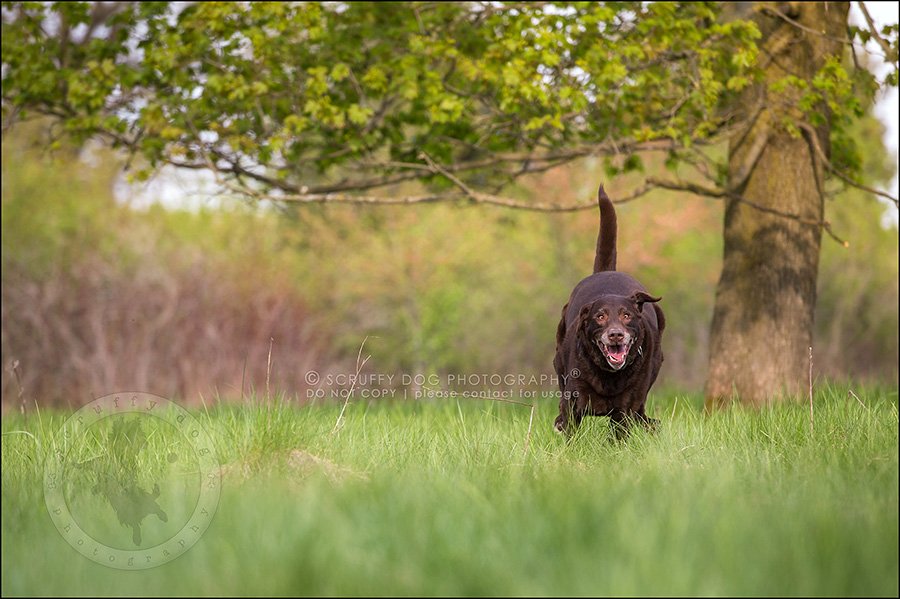 Of course, top model Goose doesn't require a long line as he tears through a field of natural flowers.
Forest trails abound here in scruffy dog territory and in the springtime these trails absolutely glow.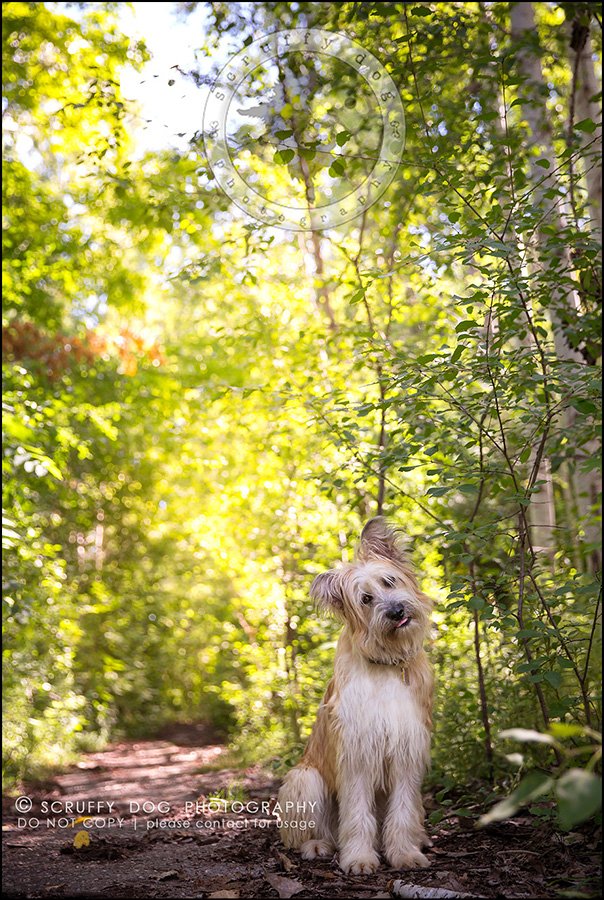 Here's wee Stella in the dandelions.
… and smiley Guinness again.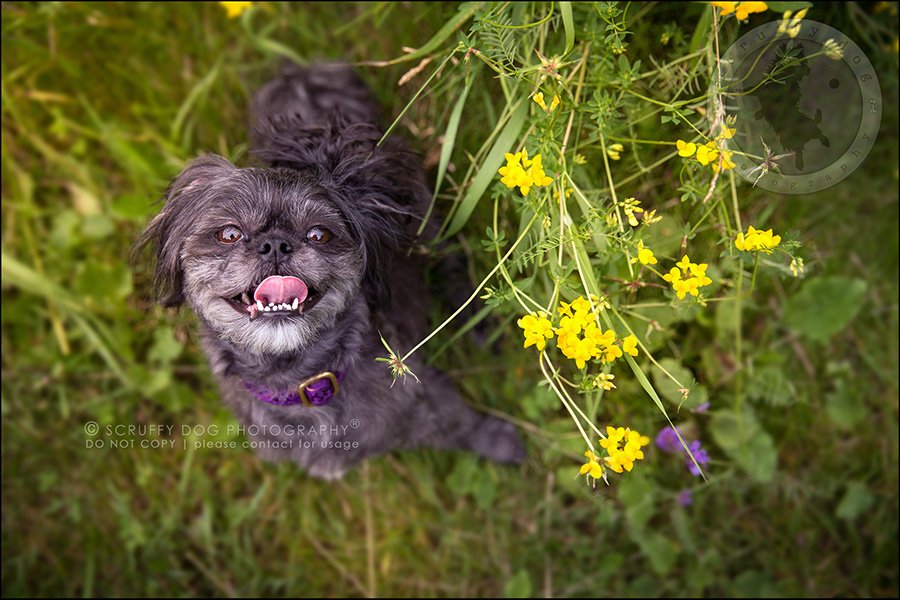 If you are thinking about having a spring session for your pup, please avoid disappointment and book soon before our spring spots are all gone.  Reach out by using the Contact page! I look forward to working with YOUR scruffy to create stunning, photographic memories to last a lifetime!