Well, this special photography project has been in the concept phase, then on the back-burner, then in the planning stage, back to the back-burner, then the shooting stage over the span of a year, then the back-burner, then editing, then in limbo while waiting to hear from others, then a return to the back-burner once more … all-in-all, almost three years in the making.
The idea was sparked after seeing my Merrick's glorious hair blowing in the draft of a fan one hot summer day.  I immediately visualized a series of photos incorporating an antique fan and using the lovely natural-light studio space.  Of course, I spent a few weeks searching online to assure myself that a series like this, or anything similar, hadn't already been done … and then began the long search for the right fan.  And then that fan needed a nice new paint job.
The first model, of course, was the goober … rocked it like a rockstar, of course.
The following is just a sampling of the amazing models who worked with me on this project … just to give you a taste.  In the coming weeks I will post more blog entries of individual dogs, because there are simply too many to share in one post!
This is Keno, the Borzoi.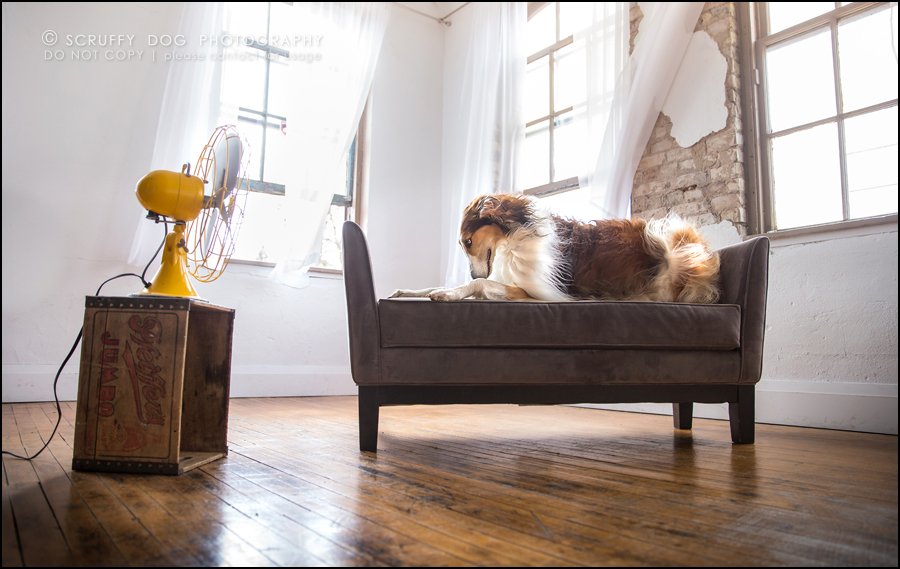 … and Sofie, the Chinese Crested.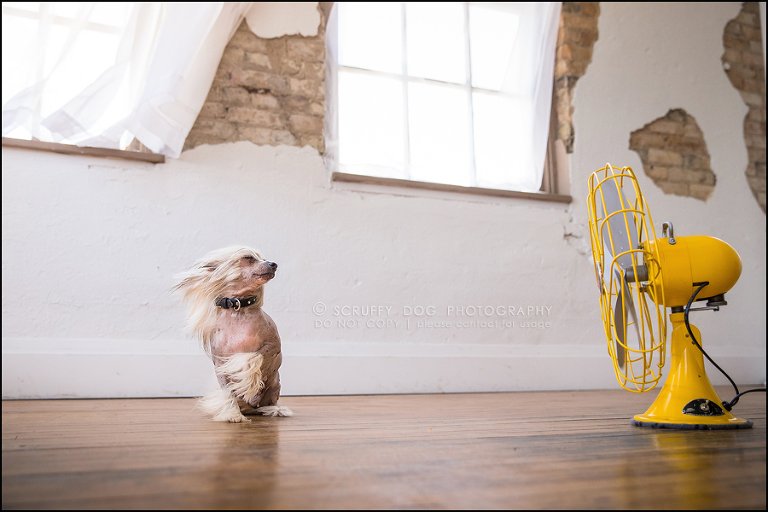 This amazing face is Traffic, the Bearded Collie.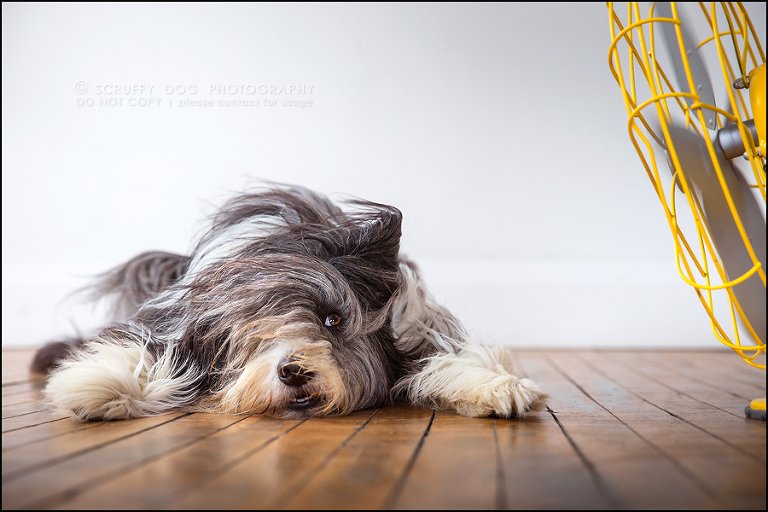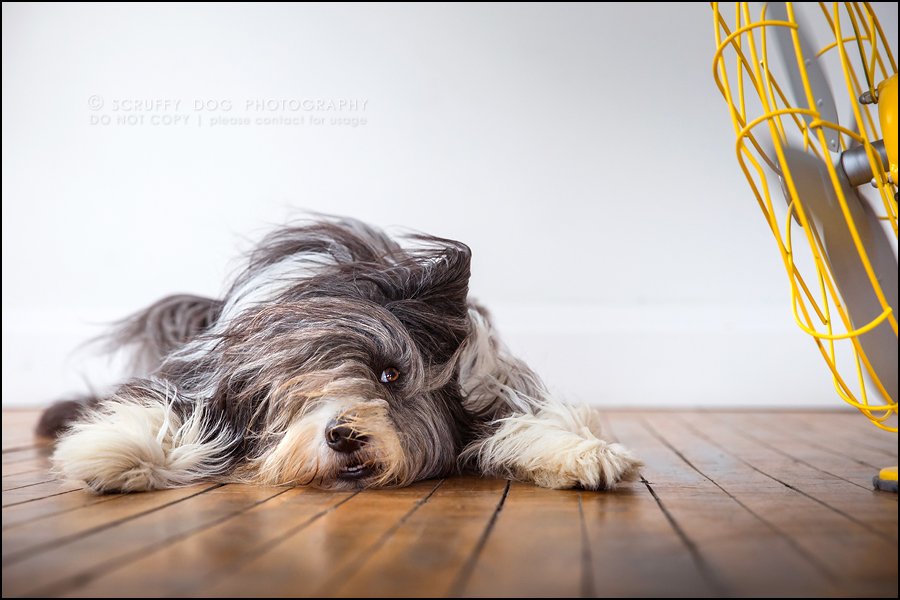 Obviously, the idea with this project was not to simply walk each dog up to a full-speed fan and photograph their blowing hair; anyone can do that. I was after 'engagement' and — as with all of my sessions — individual personality.  It was important to first assess how each dog was reacting to, and ultimately engaging with, the blowing fan, and then to determine how their hair reacted to the wind so as best to photograph it.  I was also after good variety even within the bounds of the studio, utilizing different angles and different pieces of furniture … but always the fan needed to feature in every photo.
I hope you'll enjoy the variety of faces and engagements with the fan and its blowing.
Chloe the Yorkie wasn't sure what all the wind was about.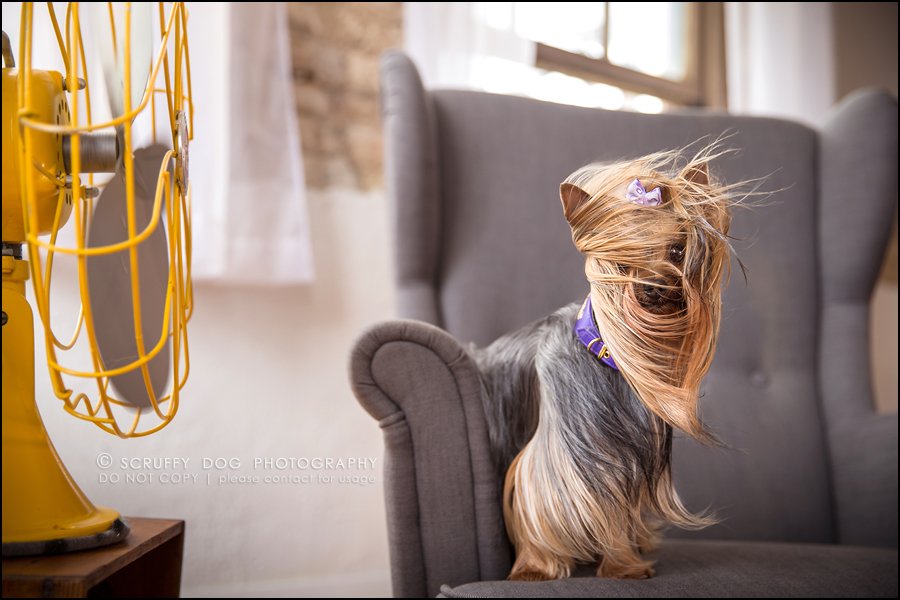 This sweet Dachshund is Heidi, adopted through Dachshund Rescue of North America.  Heidi was 16 years old at the time of this session, and sadly, is no longer with us.  She was here for an Honor Session™ but I couldn't resist adding a few shots with the fan to immortalize this amazing little dog.
The very handsome Archer is a Scottish Deerhound.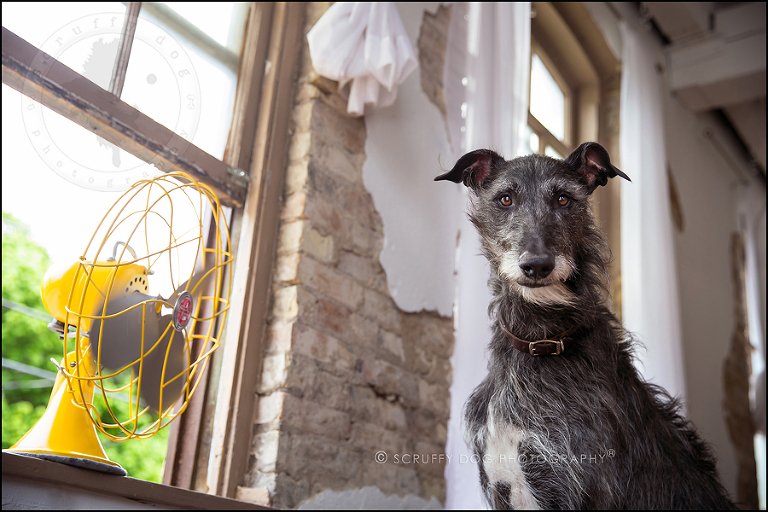 Repeat scruffy client, Luke the Shih-tzu loved the fan.
And this little elf-face is Spy, a Berger de Pyrenes, who is a little super star model.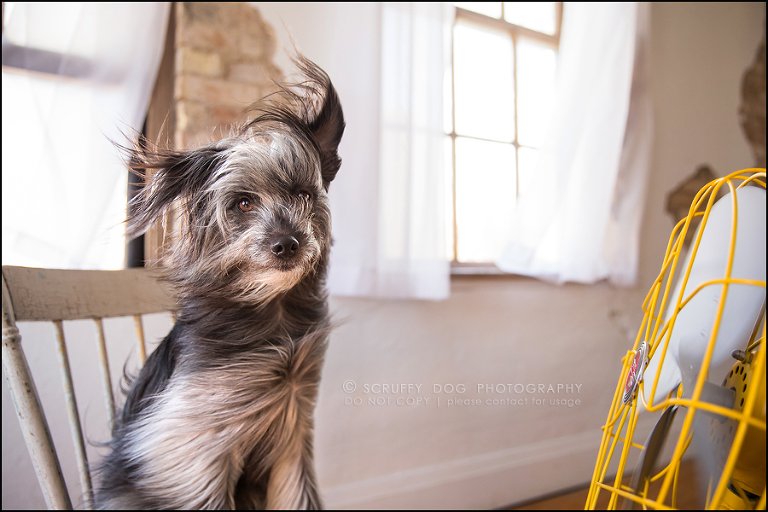 This Cockapoo girl is Sophie as well, or rather Sophrenia Euphemia … yeah, you better get the name right or you'll get 'the look'!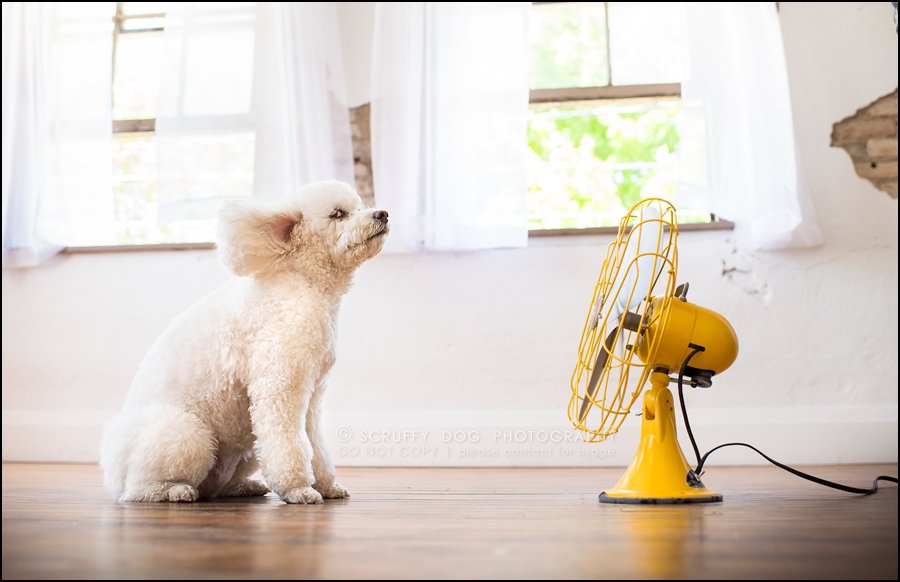 And one of my favorite clients came for a spell in front of the fan!  This is Chewy, adopted through Ugly Mutts.  Today Chewy is struggling with possible cancer, and has lost one of his eyes.  I call him Winky now, and he's still as handsome as ever.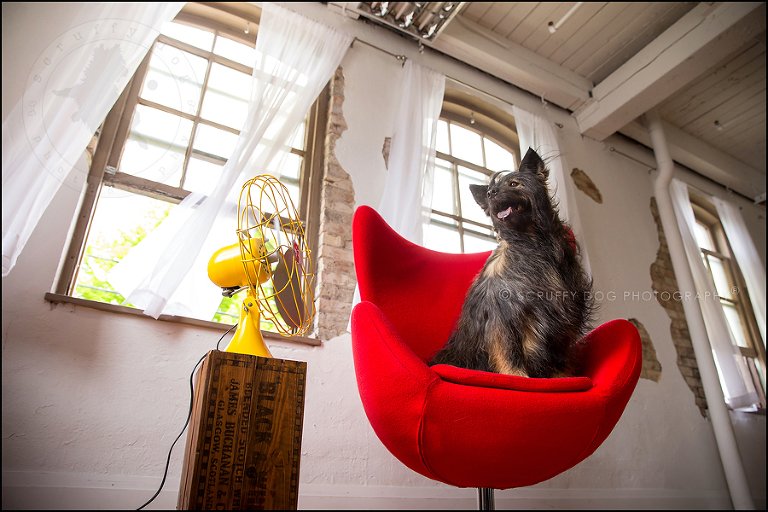 This absolutely stunning girl is Roxy … and her breeding is of unknown origin.  She was adopted from a rescue in Northern Quebec.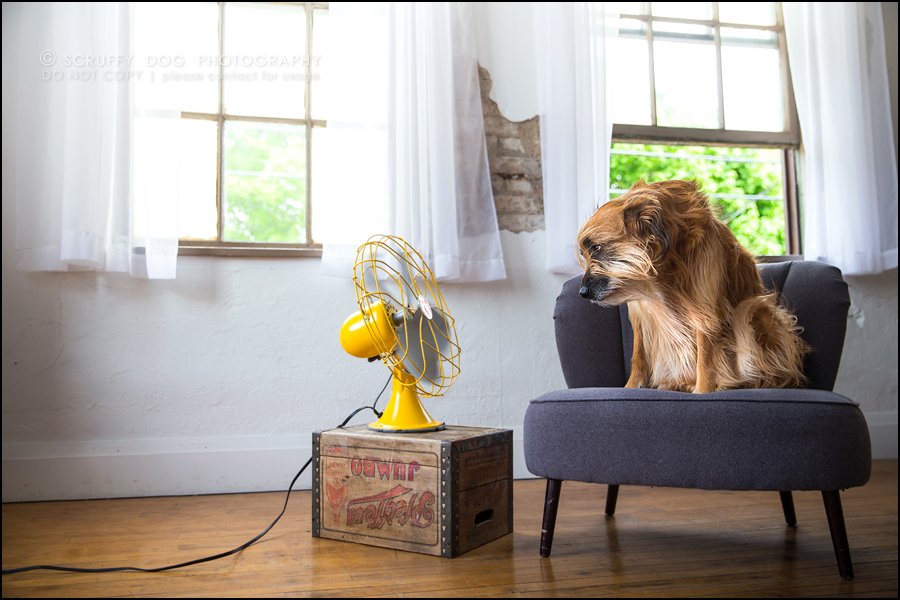 Repeat client Bosco the Brussels Griffon never fails to make me smile.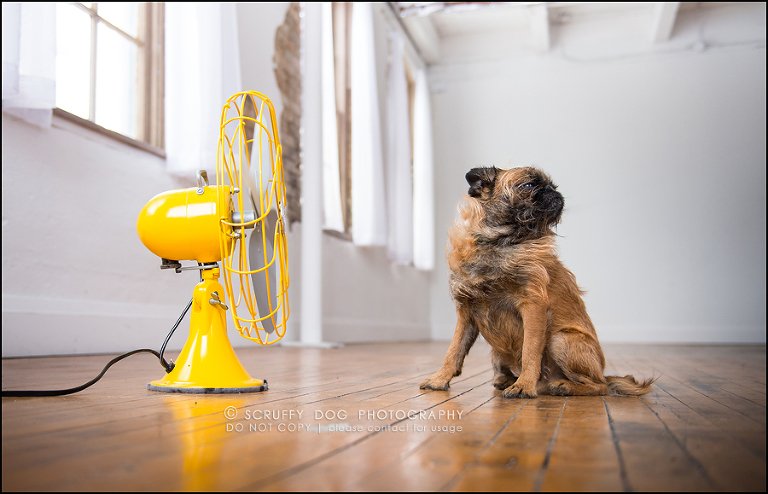 And Fiona … bestill my heart … this girl is just a doll!  She was adopted through Boston Terrier Rescue and is apparently a Boston / Polish Lowland Sheepdog cross.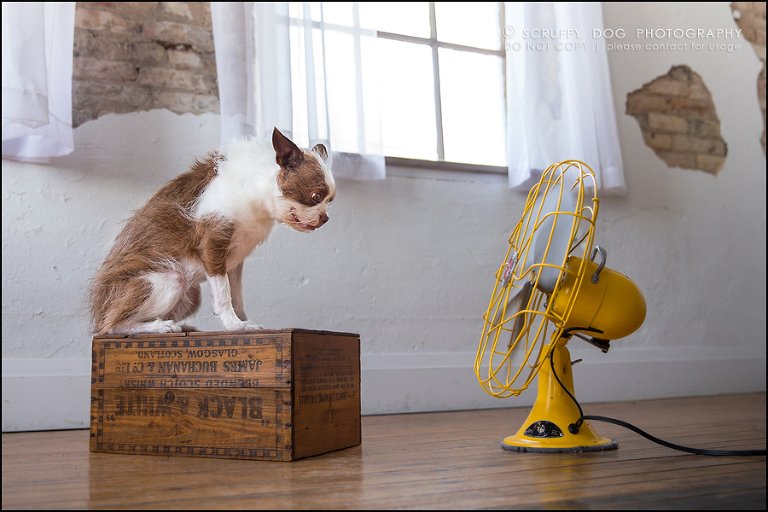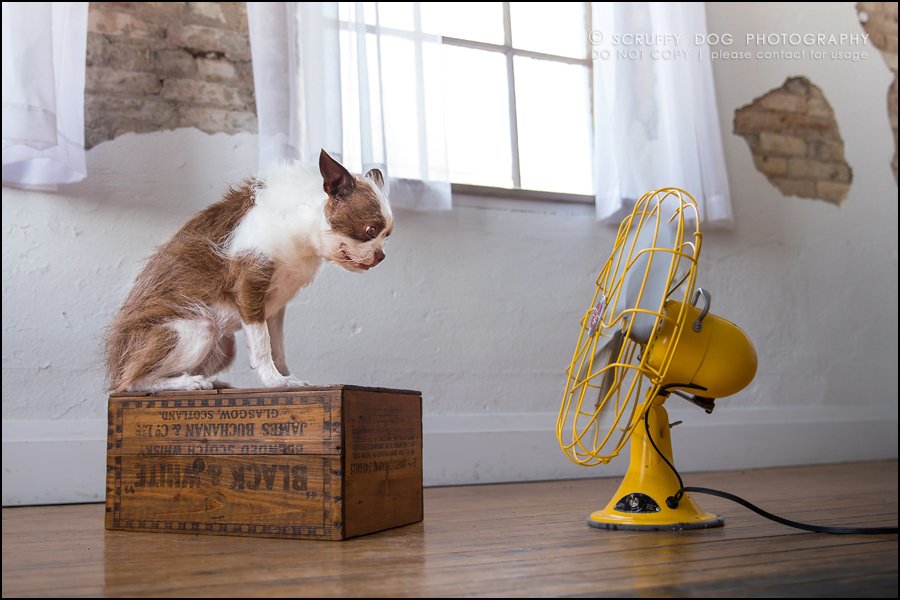 And here's the stunning Viva, another Chinese Crested.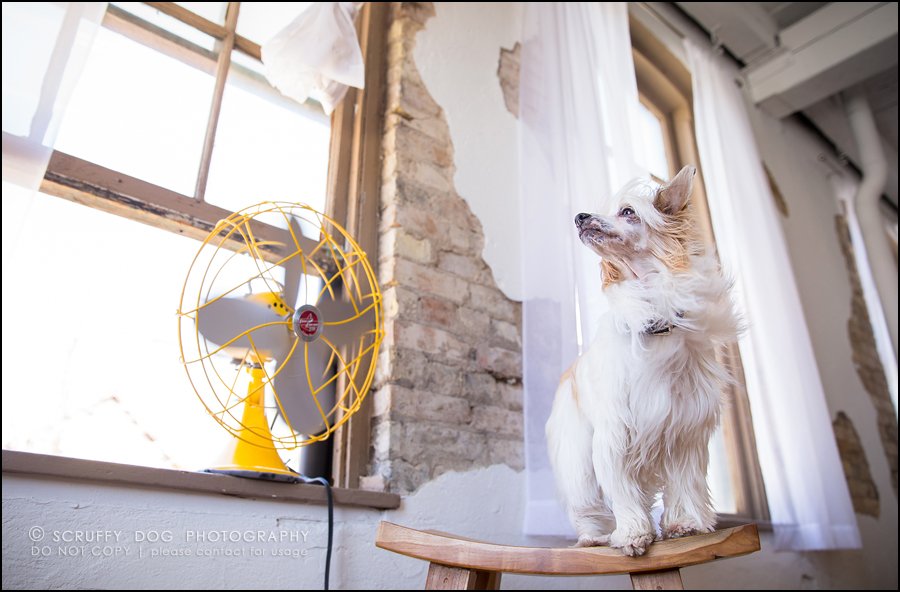 Repeat client Willow, the afghan hound, just couldn't contain her excitement in the studio.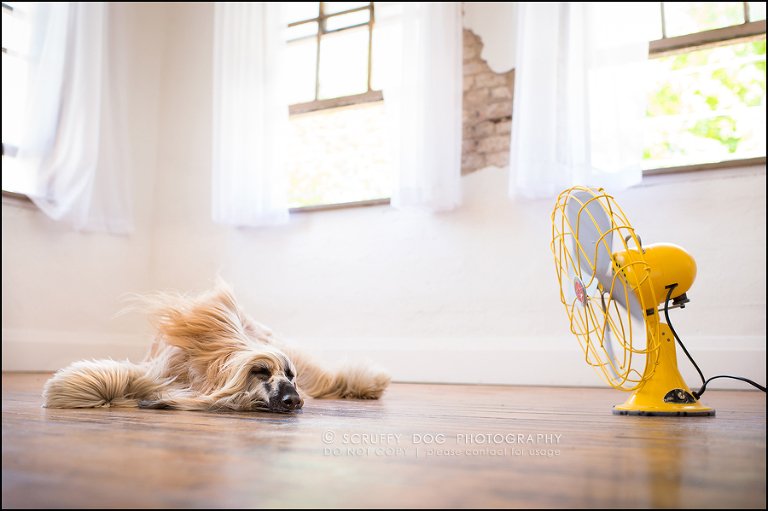 And Carys, belonging to dog-walker, dog-handler extraordinaire Shannon of Release the Hounds in Guelph was just so bored with it all.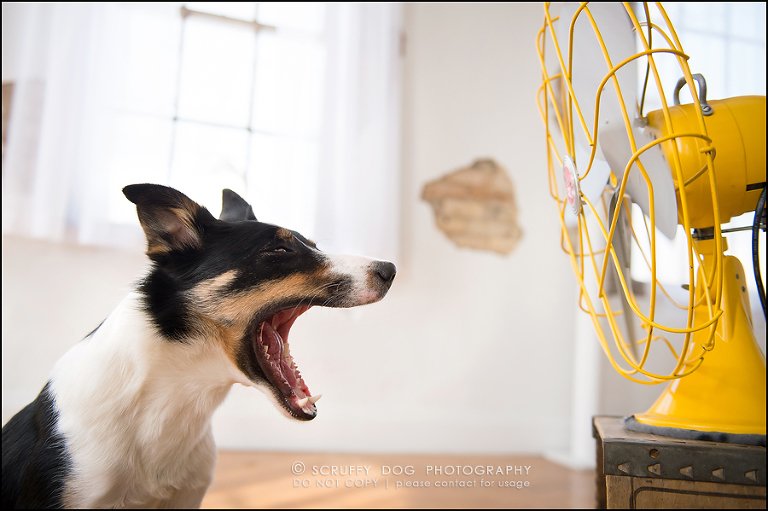 Willow's brother Dimitri, the afghan hound, was a little more awake for his session.
And this amazing, fringey boy is Whiskey, a fawn Skye terrier!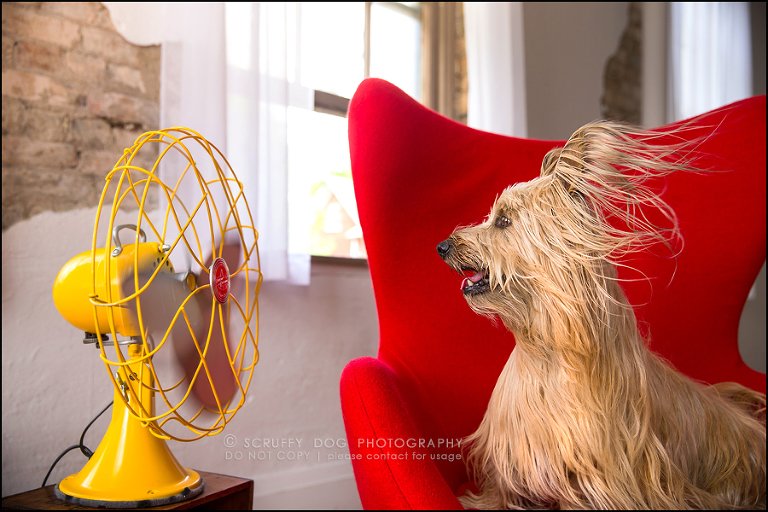 And, finally, Jack's butt.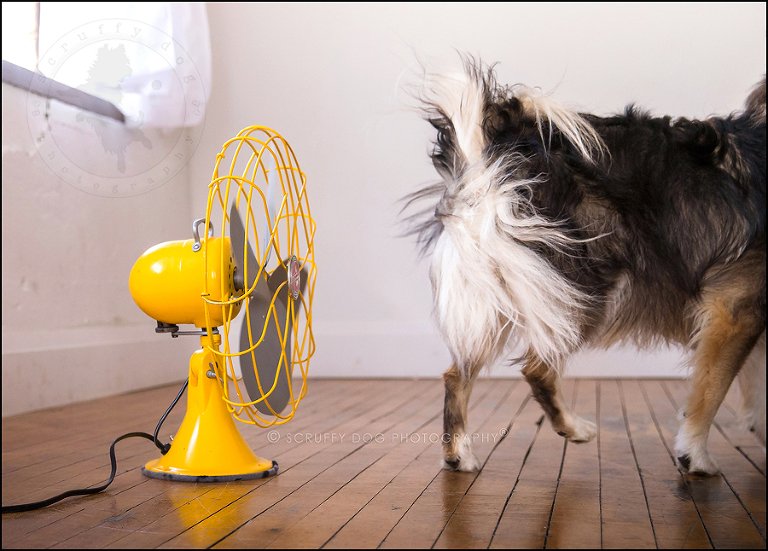 I hope you enjoyed this introductory sampling of the BLOW project.
I realize that a few of the participants are frustrated with the time it has taken for this project to see the light of day, and I apologize again.  A lot of work and organization goes into this sort of thing, especially when trying to fit it into a busy client schedule … plus, 2015 and 2016 pretty much kicked my a$$ on a number of levels personally, which meant that projects like this one had to be pushed to the sidelines.
Over the next few weeks I will be posting more individualized blog posts, and will organize your private galleries.  So stay tuned for more!