As most of you scruffy dog blog-followers know, I lost both merrick and matea this past October.   Knowing that my time with them was coming to an end, I knew I needed more than a box of ashes, a shelf of favorite chewed up toys, in merrick's case a small collection of hair, as well as canvases and prints and gigabytes of digital images.  I needed something tangible, something I could touch and feel.
I spent long evenings looking at various artists, comparing their work, before finally landing on the amazing Jennifer Cabic of Silverpeanut on Etsy.  I looked at others, but always came back to Jennifer's work.  What Jennifer does (and other jewelry-makers do) is use silicone molds to capture the details of your scruffy's nose and then turn it into true, wearable artwork.
Although time wasn't pressing for matlin and mirabelle, because during the research I had done beforehand I had found artists who were no longer in business, I decided to get all four of the scruffies' noses done so that they were by the same artist.  Custom jewelry, like any custom art and photography, involves a lot of time, talent, and experience … and this was an investment … (let's just say that I won't be seeing any Christmas or birthday presents from my family for a while).
Working with Jennifer has been absolutely wonderful and compassionate.  There was ample guidance through the process of taking your animal's nose-print … everything was easy.  Of course, in my case, I worried that Canada Post wouldn't deliver the gel for the molds before i lost merrick, so I was able to get some through Michaels.  Easy peasy.
And just look at the detail and clarity.  That's merrick's nose front-and-center; I had mentioned to Jennifer how i liked the hair around his nose, so you can see how she included part of that for me.
So here's the thing … if YOU would like to get your own scruffy's nose print, now is the time to do it!
Jennifer is graciously offering scruffy dog followers a discount of 15% on any orders placed before February 28!!  All you need to do is use the code: DOGNOSE (all caps) when you place your order.  Just go to Jennifer's Etsy page to see more.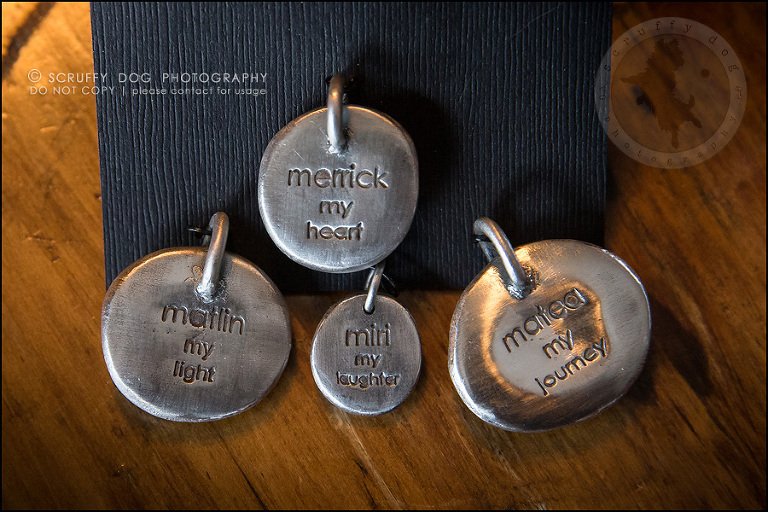 A close up of little Mirabelle's nose.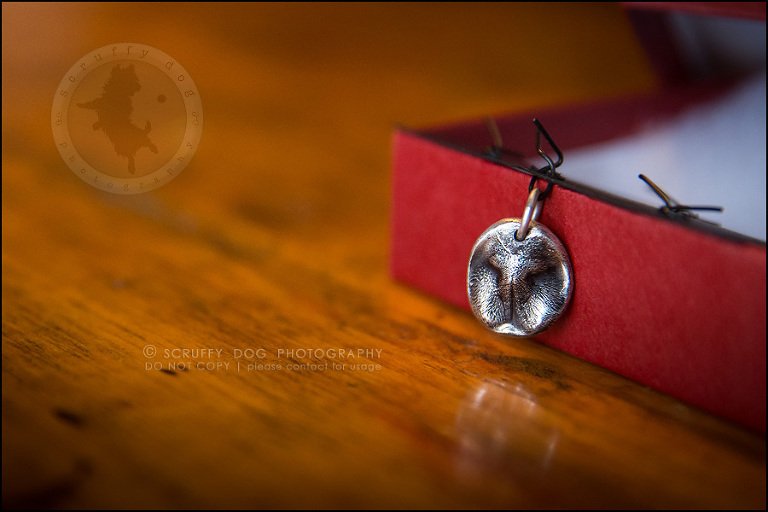 I'm not sure yet how or if I will be wearing all of them, as they are quite the collection, but I am wearing Merrick's right now.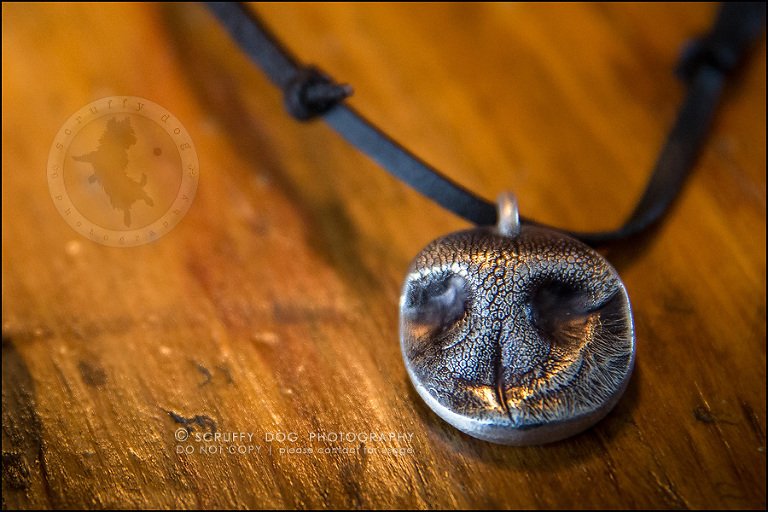 I have had a custom, 'group' urn made by a dear and life-long friend, but I won't be able to drive up north to get it until the spring.  At that time I might be incorporating matea's noseprint with the urn.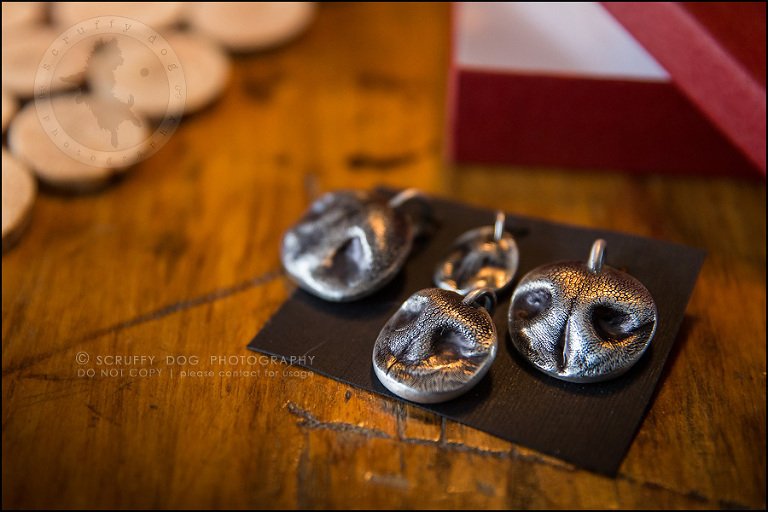 I just love these silver noseprints.  They are substantial, without being overly heavy.  And as merrick's noseprint settles in the hollow of my throat, I can reach up and touch the impressions on warm silver, and I am so grateful to have something more tangible.
So again, if you would like to take advantage of Jennifer's discount for scruffy dog followers, use the DOGNOSE code on the Silverpeanut Etsy page but make sure to do so before February 28.