Meet Marley … another entry in the special Dogs We've Loved series — a series that pays tribute to those dogs whom we've loved in life and continue to love beyond, who live on in our memories, in our hearts, our souls, and through the very important photos we create of them. You can see other entries in the Dogs We've Loved series here.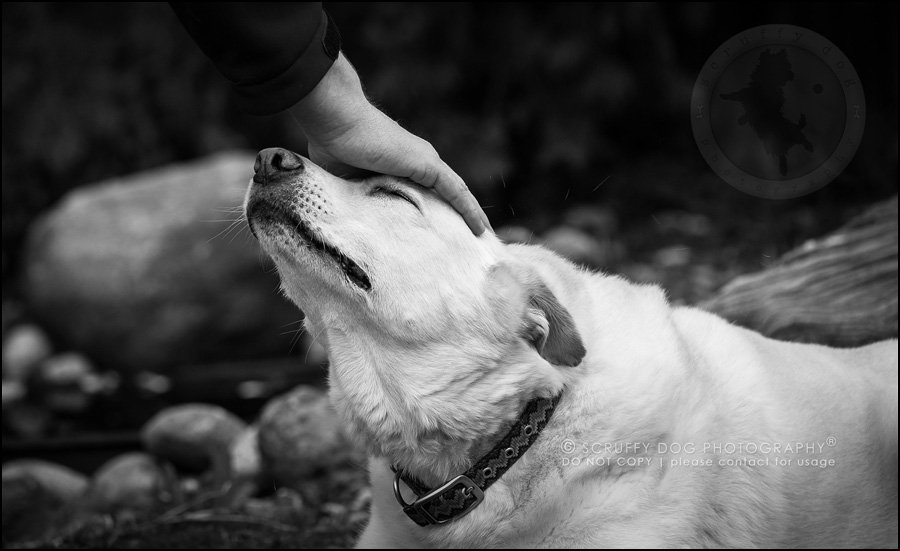 Sweet Marley was one of my earlier Honor Sessions™, shot in the spring of 2009.  You can see his original blog entry here.  I will always remember Marley and his amazing guardians Tracy and Shawn, that beautiful spring afternoon, their intimate yard scattered with magnolia blossoms, their lovely home, but most of all, their incredible bond with this old boy.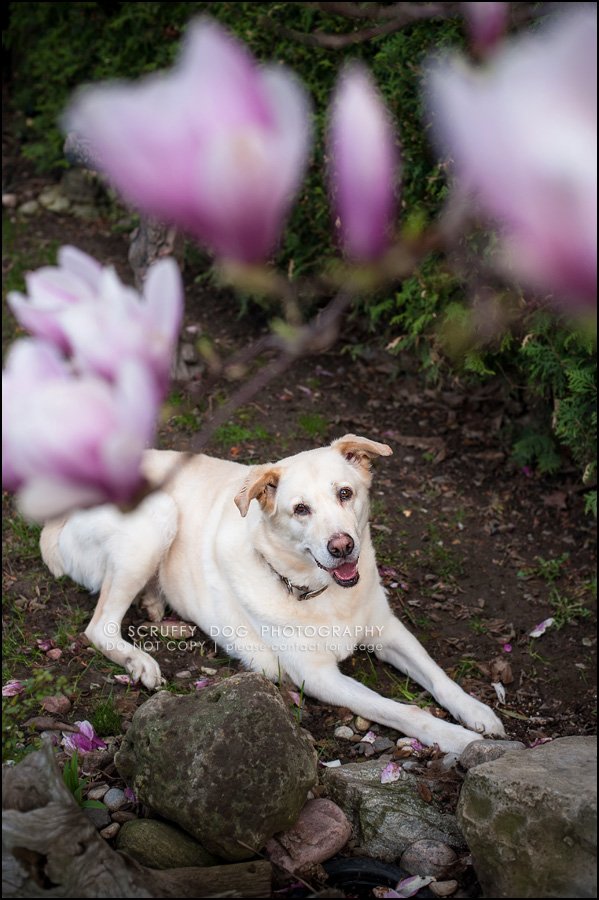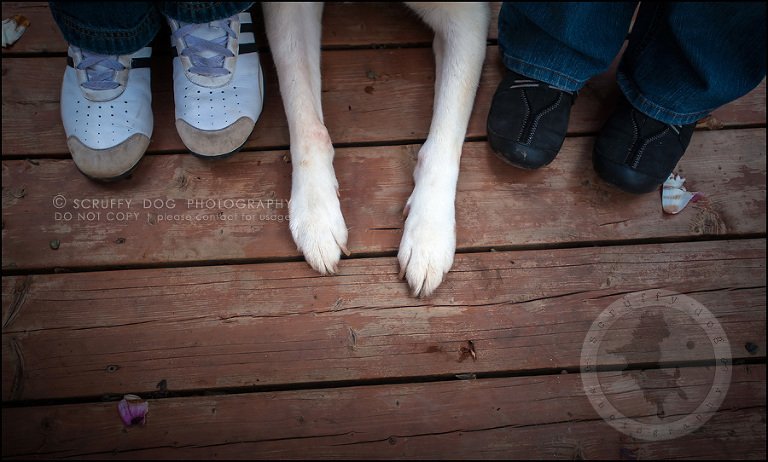 Marley had some major mobility issues at the time of his session, and surprisingly – with some alternative approaches and therapies which we discussed during his session – I learned that Marley gained a good amount of mobility after his session and decided to stick around for a couple more years in order to welcome daughter Stella to this wonderful family.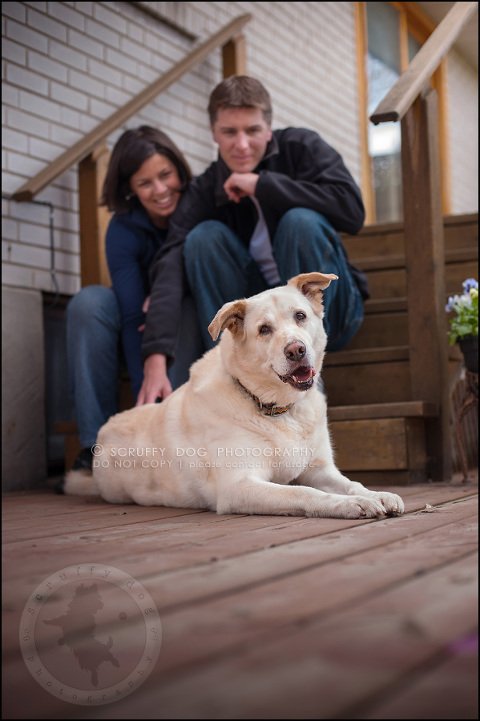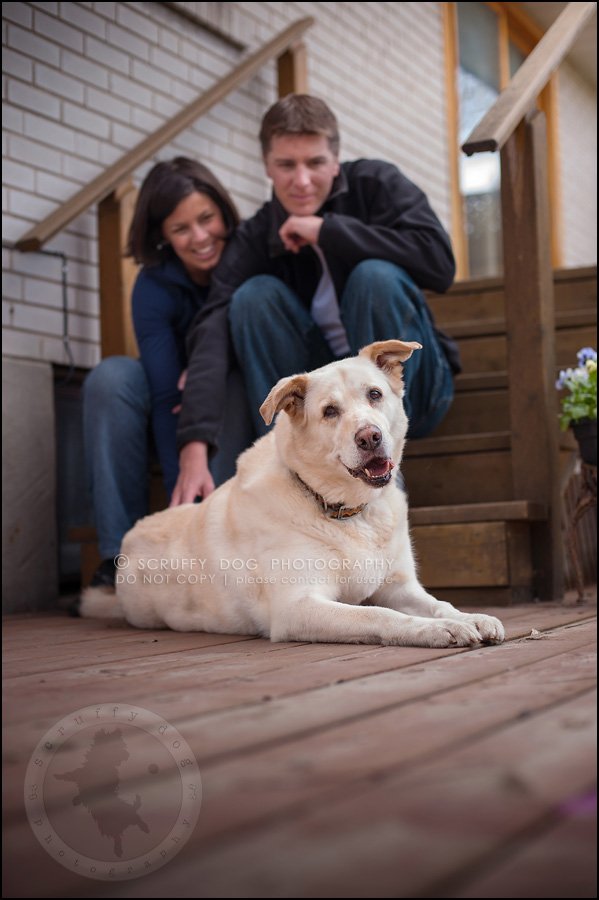 I'm going to share Tracy's words about this amazing boy, what he meant to them, and the significance of having photographic memories …
"Like so many of you that are blessed to have a dog in your life, my husband, Shawn and I had Marley.  As life goes on, and we all get a little older, so do our dogs, and unfortunately Marley was no exception. He was 10 years old at the time of our photo session and was dealing with mobility issues and I really wanted to honour him as an integral part of our family.  A picture of Marley, many years earlier, is one of the things that brought Shawn and I together.
When I read Illona's website and the reason why she started "scruffy dog photography", I knew that this was the gift I had been looking for Shawn. I wanted someone who would capture Marley's spirit in a way that you can only do with aging dogs…Illona surpassed my expectations.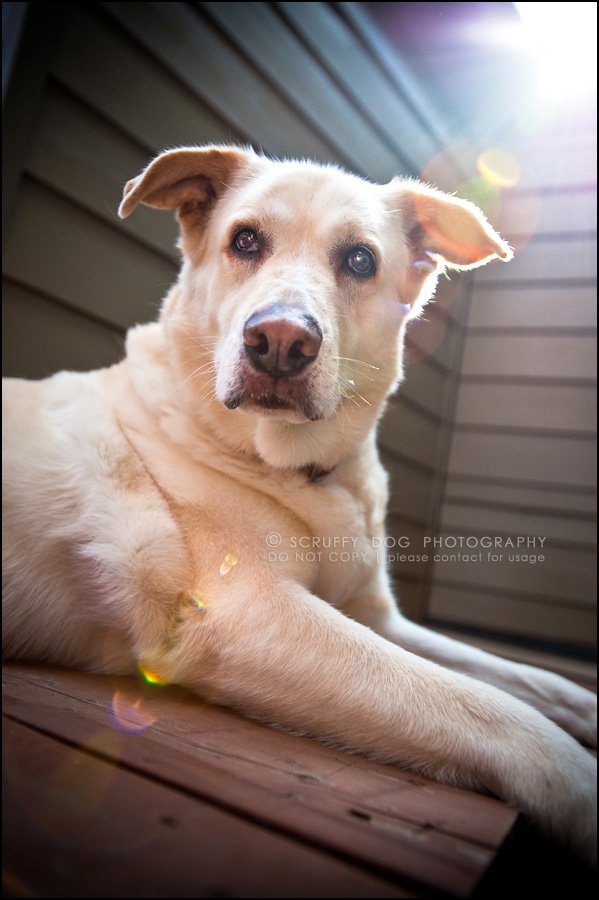 At the time of the shoot, Marley was really suffering from mobility issues so we couldn't take him out on a walk or have him run in a field, like he would have done only a few short years ago.  Illona's kind and gentle way with Marley made all of us comfortable.  She worked so hard to get amazing shots so Marley didn't have to move as much.  I remember, there were times she was on her knees or on her tummy just to capture that perfect shot. Her patience was refreshing.  Illona just understood so clearly how to be with an older dog.  Her love and respect for dogs was obvious. 
After 12 years of loyalty, friendship and love, we had to say goodbye to our dear Marley.  We were so happy that he was with us long enough to meet our daughter, Stella, who had just turned one at the time.  He was so loving and gentle with her, even during his last days.  He was such a proud and honourable man, the very best.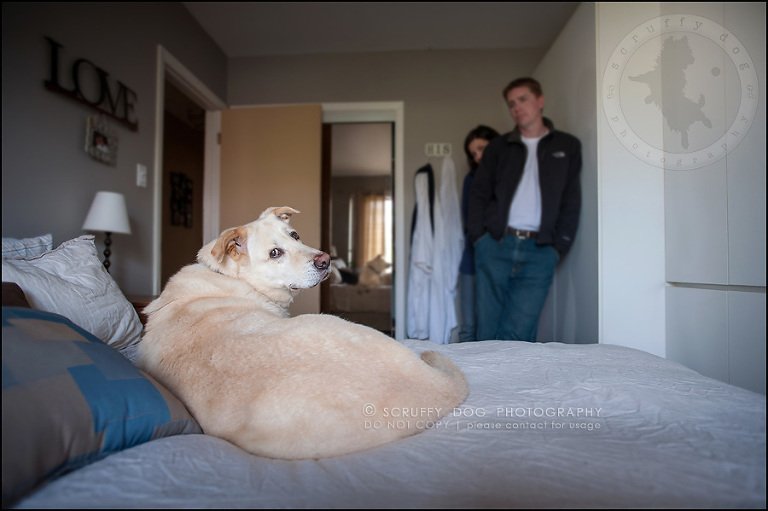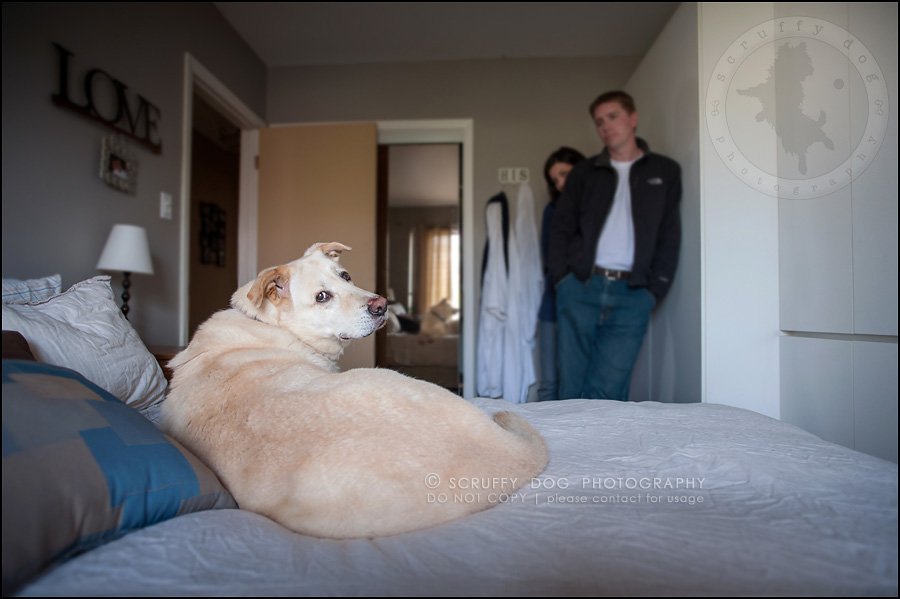 I can't tell you how grateful we are that we have such beautiful photos of Marley that truly capture his kind and gentle soul.  Some days when I pass the pictures on the wall, tears well up and other days the smile couldn't be bigger. The pictures prompt so many great stories that we love to share with Stella.  She knows what a big part of our family Marley was, she has even named a few stuffies after him!  
Illona, thank you, thank you, thank you for honouring our boy Marley in such a special way."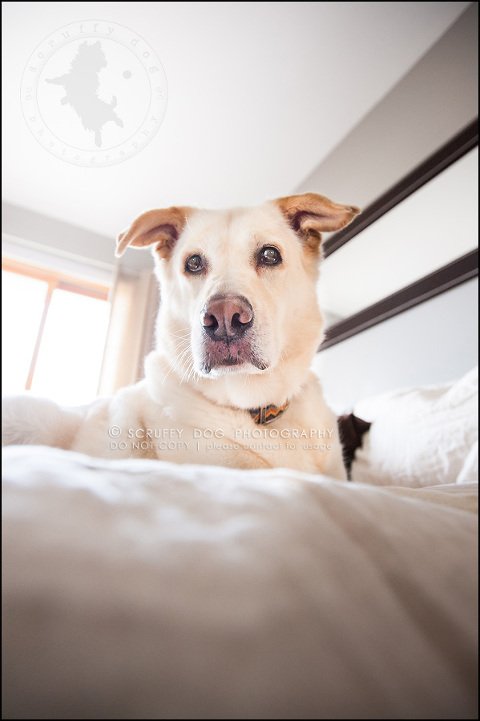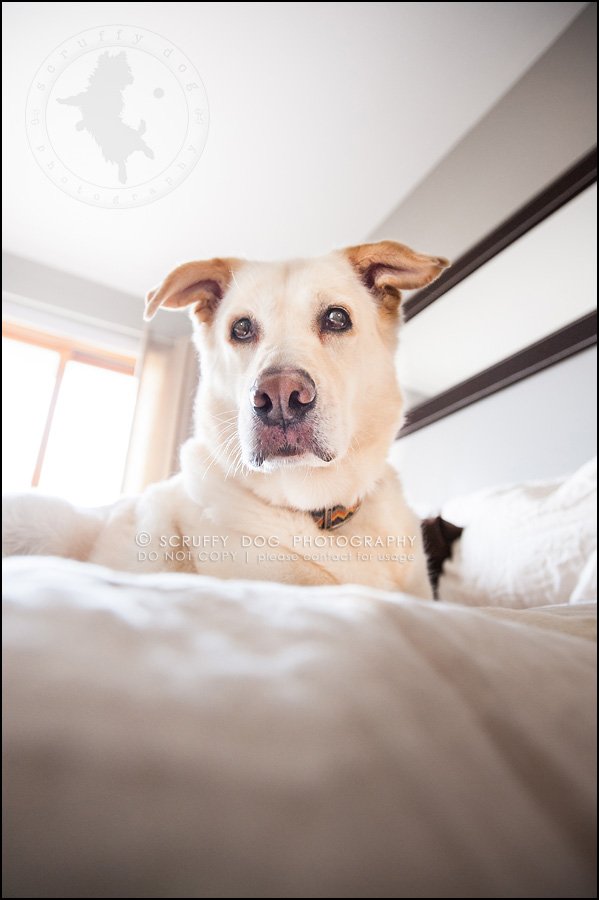 Thank you, Tracy and Shawn, for sharing Marley and your incredible love and bond with me.  It was truly a wonderful experience that I will never forget.  I continue to be absolutely honored to have been asked to capture these photographic memories of your amazing boy.