Meet Emma … a.k.a. Emmie, E-dog, Emma Bear … another entry n the special Dogs We've Loved series — a series that pays tribute to those dogs whom we've loved in life and continue to love beyond, who live on in our memories, in our hearts, our souls, and through the very important photos we create of them.  This stubborn, princess diva was the heart and soul of Dr. Renee Fleming of the Guelph Animal Hospital.  You can see other entries in the Dogs We've Loved series here.
Emma was 12 yrs old at the time of her scruffy Honor Session™ in February 2013.  Renee had been managing Emma's chronic arthritis for years, but that winter was particularly frigid and icy, making it exceedingly difficult for Emma to get around.  Renee writes:
"I remember looking at her laying near the fireplace and thinking that I wouldn't always have her beside me, and that prompted me to call Illona – I wanted to have her photographed so I would always remember what a beautiful spirit she was."
Like every Honor Session™, Emma's was completely memorable.  Renee and Emma and I piled into the scruffy dog mobile, along with my equipment and the SDP settee; in fact, I had only just purchased the antique settee after a three-year search for the piece, and Emma was the first scruffy to use it.  First, though, we started by exploring the forest, complete with a costume change part way through so that Emma could show off her very pretty faux-fur shawl.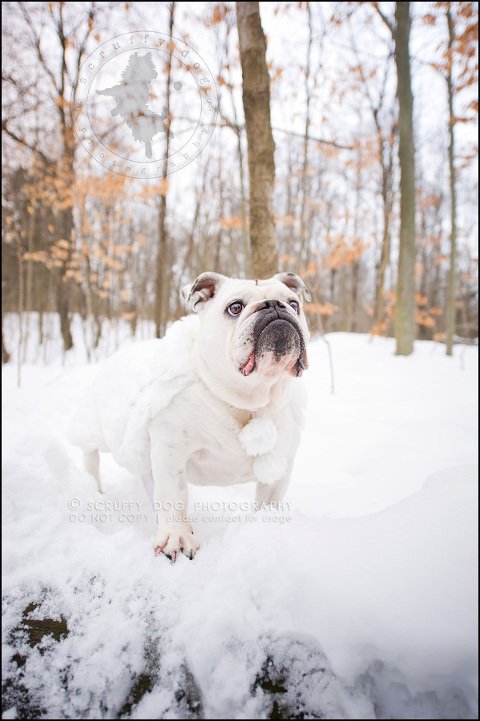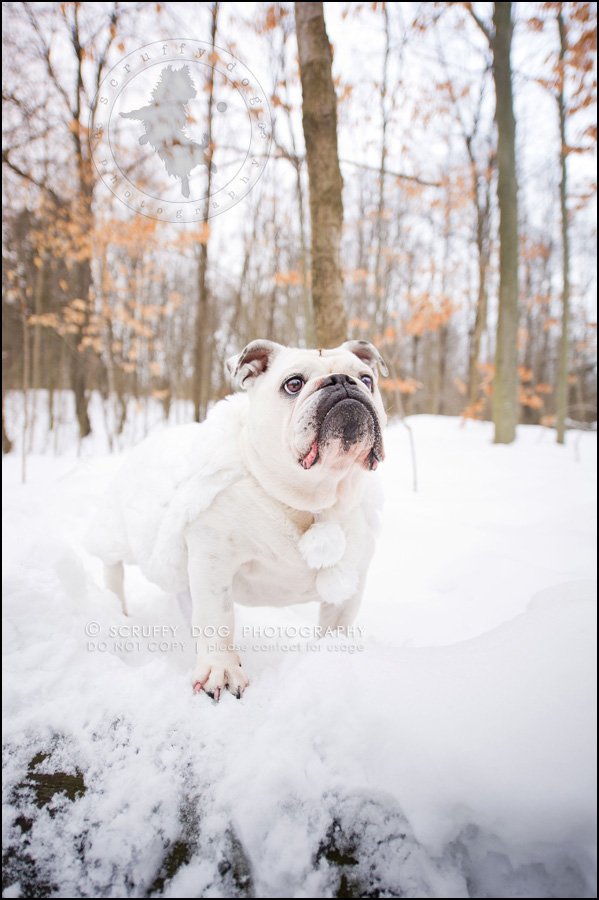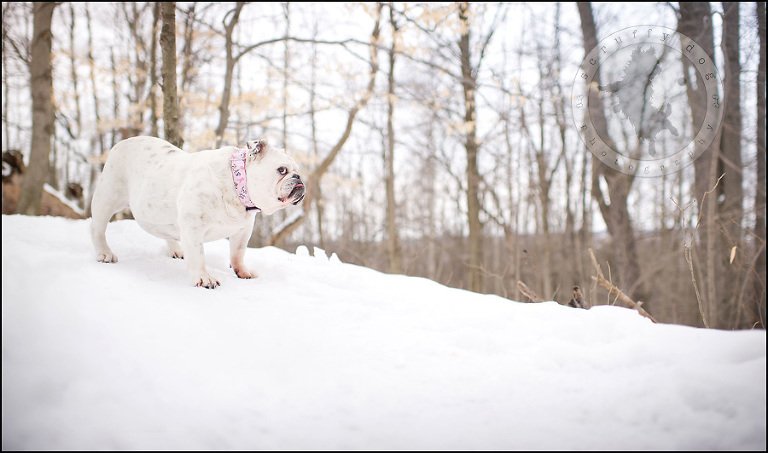 Emma was such a trooper.  But so was Renee!  I'm not sure how much this stout little girl weighed, but when we weren't taking photos, Renee carried her girl down the trail so that Emma wouldn't tire herself and her old joints out.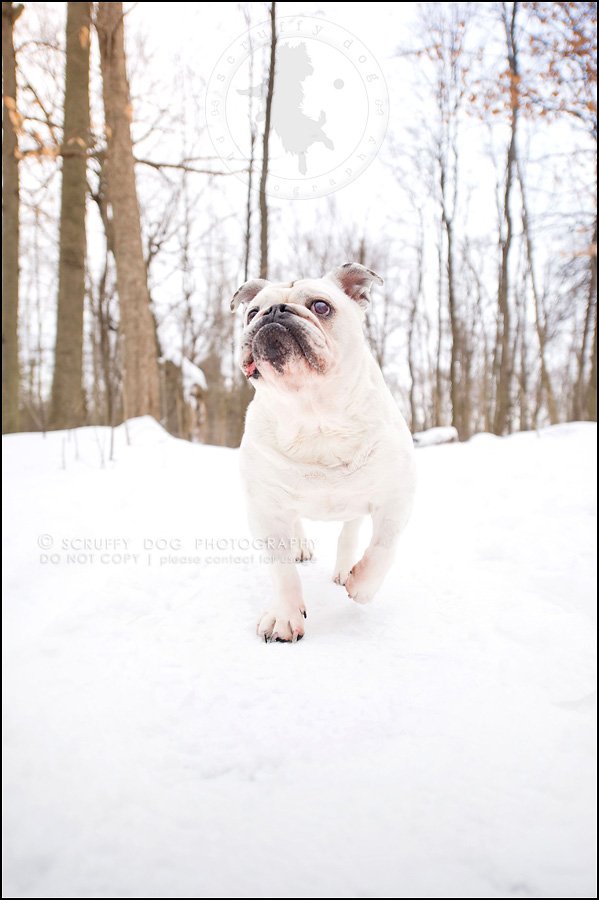 As is typical of photographing older dogs, it is such an amazing honour to witness the deep bond between dog and guardian … and that certainly held true with Emma and Renee.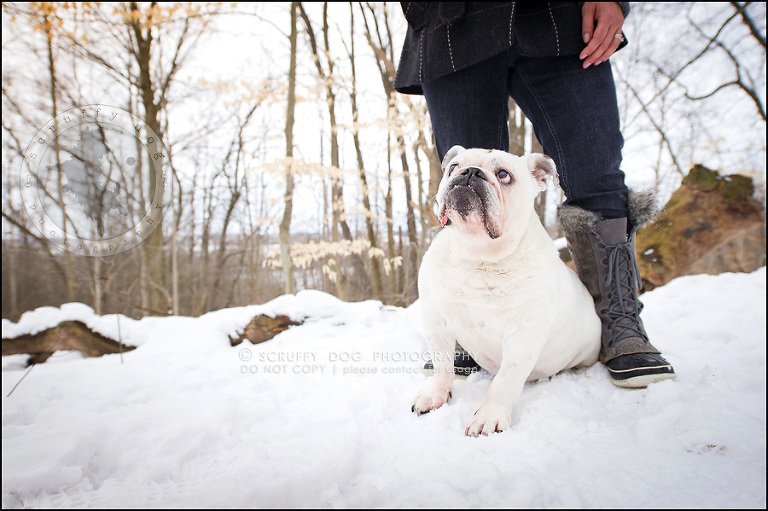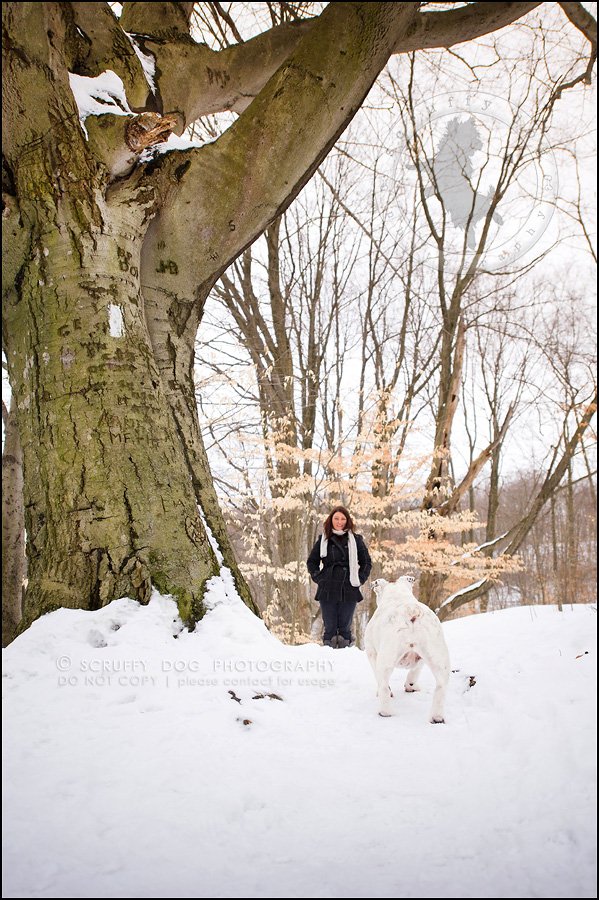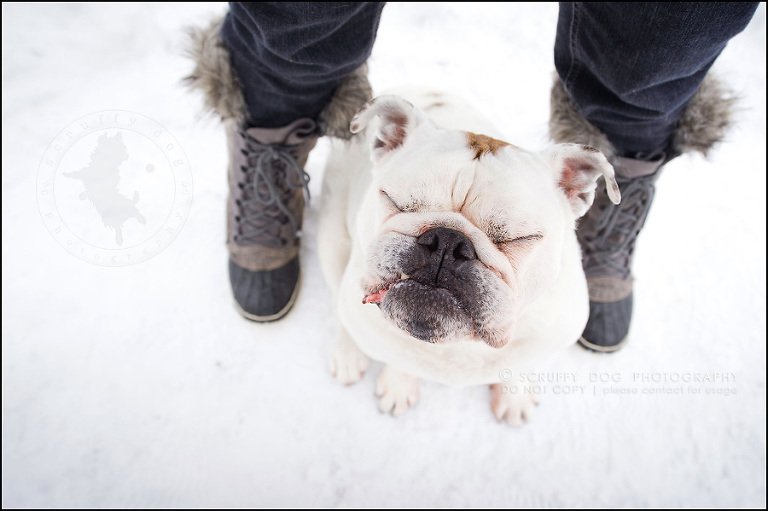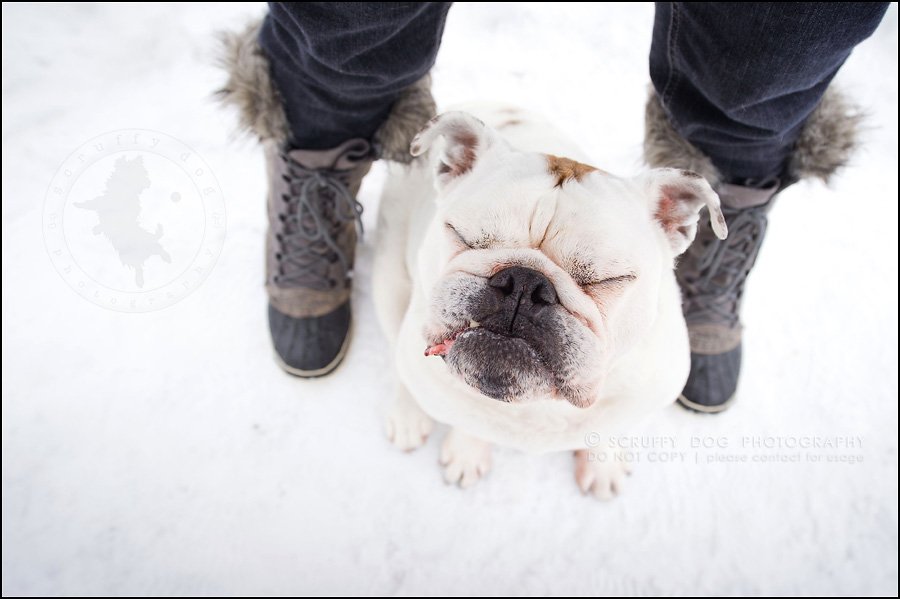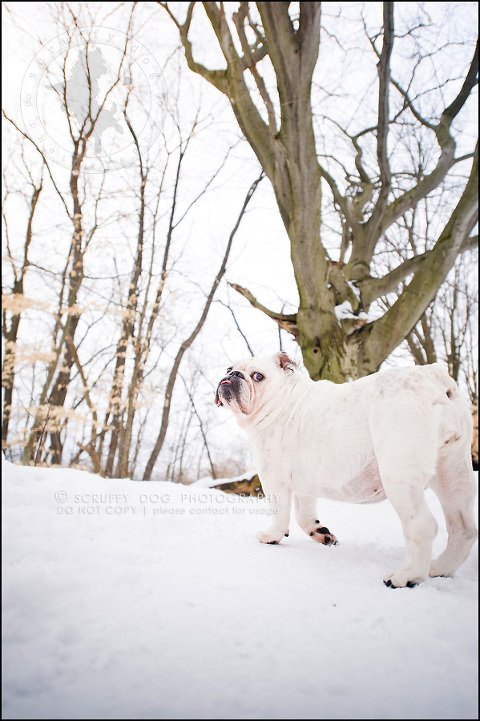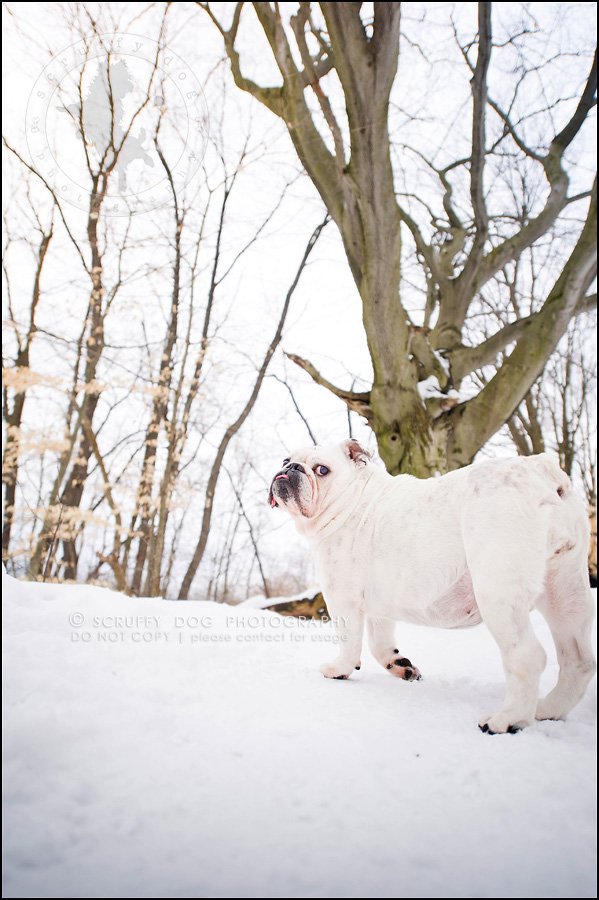 Renee writes of her memories of the session:
"I'm so thankful that Illona was able to squeeze us in.  I was hoping to photograph Emma in the fall but I knew I couldn't wait, even though she lived 5 months past her session.  I remember carrying her through the trees so that she wouldn't hurt herself, and I also remember helping Illona drag her red chaise out into the snow and the back alley, and miss Princess Emma jumping up onto it like it was made for her!"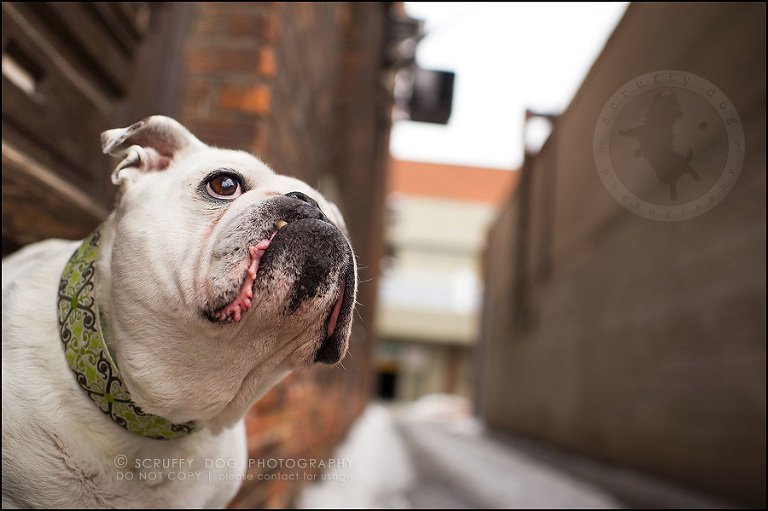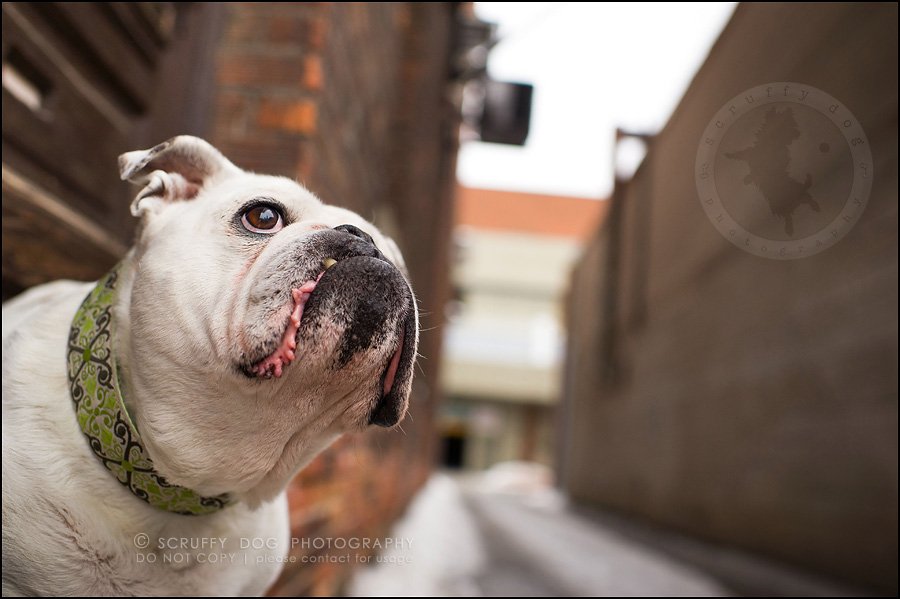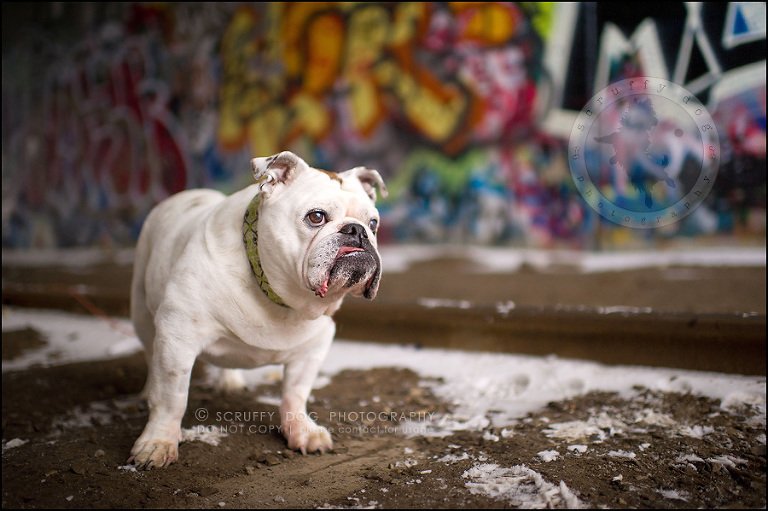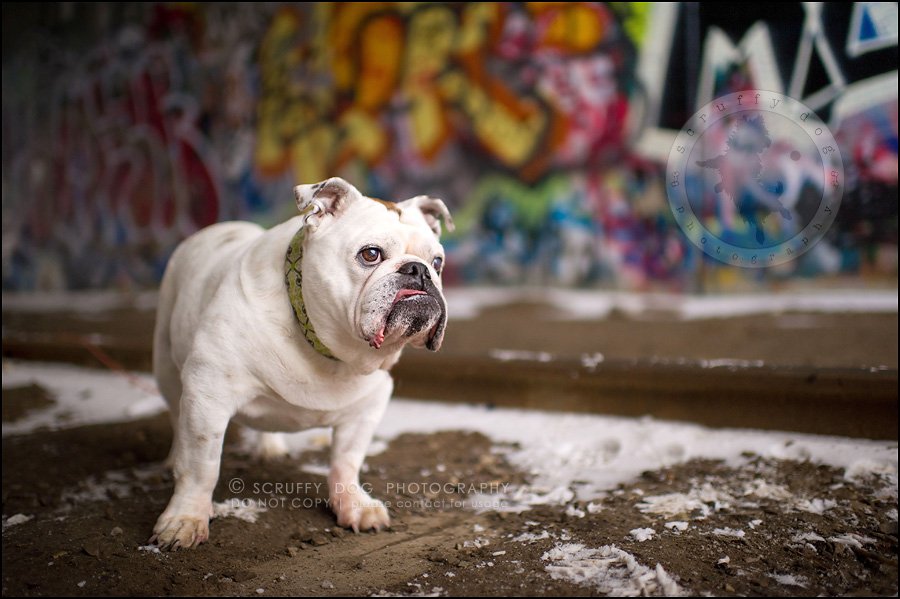 Emma passed five months after her scruffy session.
"Emma was 12.5 years old.  I have photos of her that day.  She had been playing with a doggie friend the day before, and she seemed particularly sore that evening.  I gave her some extra pain medicine and a massage.  When I woke up in the morning she couldn't get off the bed, nor could she walk very far without needing to sit down.  She needed help to go pee — and something about the way she looked at me that day made me realize that she was ready to say goodbye; even if I wasn't.  It was a beautiful day — August 11 — and the weather was perfect.  My husband and I patted her and held her and let her eat as many timbits as she wanted.  I was able to say goodbye in our backyard and John and I held her paws and patted her until she was gone.  It was as beautiful as she deserved."
As for Emma's photos and the artwork that Renee has…
"I am writing this as I'm sitting in my office, and the one large framed canvas of Emma hangs above my desk.  I also have large canvas at home and it is the highlight of our dining room .  I look at her often and the expression on her face is classic Emma – I can tell she's looking at me off camera because I'm holding liver treats, but she's patiently allowing Illona to photograph her because she's been told to stay.  She knew she was spoiled and was old enough that she knew she could pretty much do what she wanted.  🙂  I love that I have albums and canvases to remind me what she looked like and all of the beautiful expressions she had. 🙂 
I will always have my dogs photographed as they are such an integral part of our family and lives."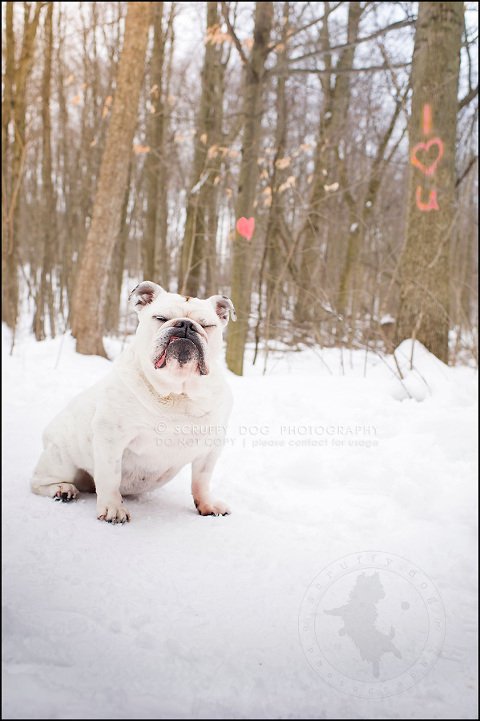 If you'd like to see more images of Emma, you can check out her previous blog entry.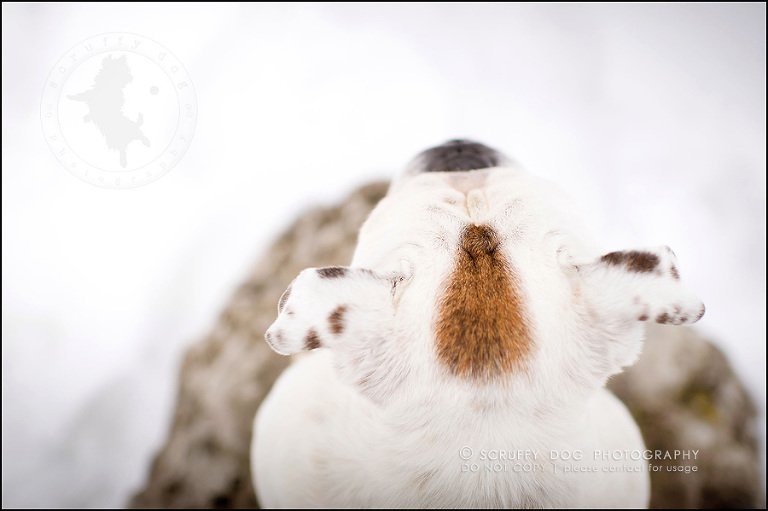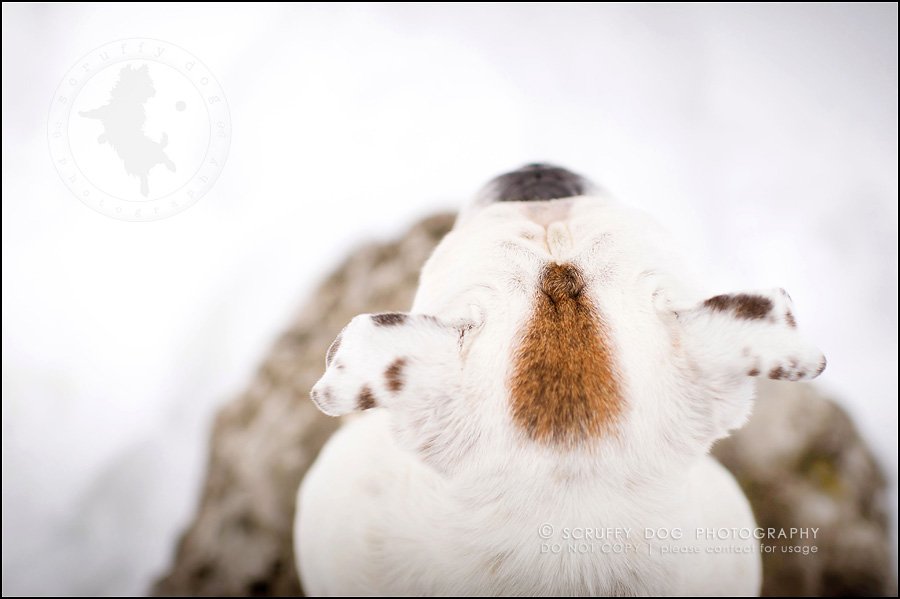 Emma, I know you are pain-free now … and your spirit will forever be in Renee's heart and with your family.  Dog speed, Emma.