Meet Jack … Mr. WhackyEars and Mr. Personality.  Sadly, he may be one of our youngest entries in the special Dogs We've Loved series — a series that pays tribute to those dogs whom we've loved in life and continue to love beyond, who live on in our memories, in our hearts, our souls, and through the very important photos we create of them. You can see other entries in the Dogs We've Loved series here.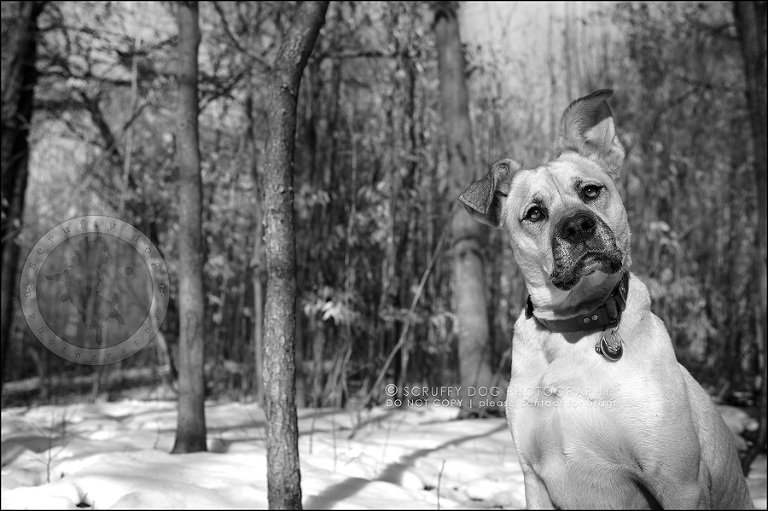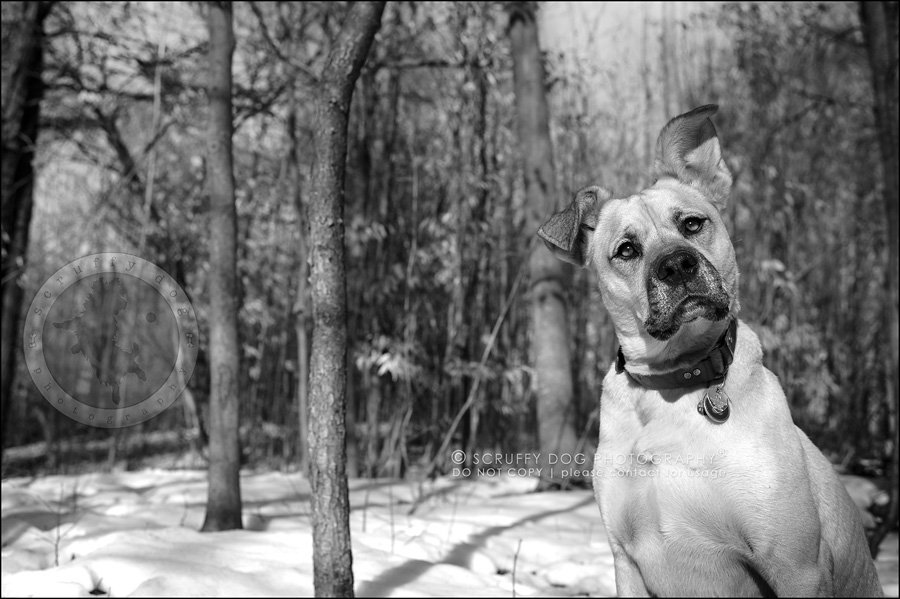 Not unlike my original scruffy Murph — a Baltimore street dog rescued at the age of 6 months after being locked in a drug house for 17 days without food and water — who was lost at the young age of 4 ½ due to aggressive lymphoma, Jack as well, had only weeks after his diagnosis of cancer at the same age of 4 ½ yrs.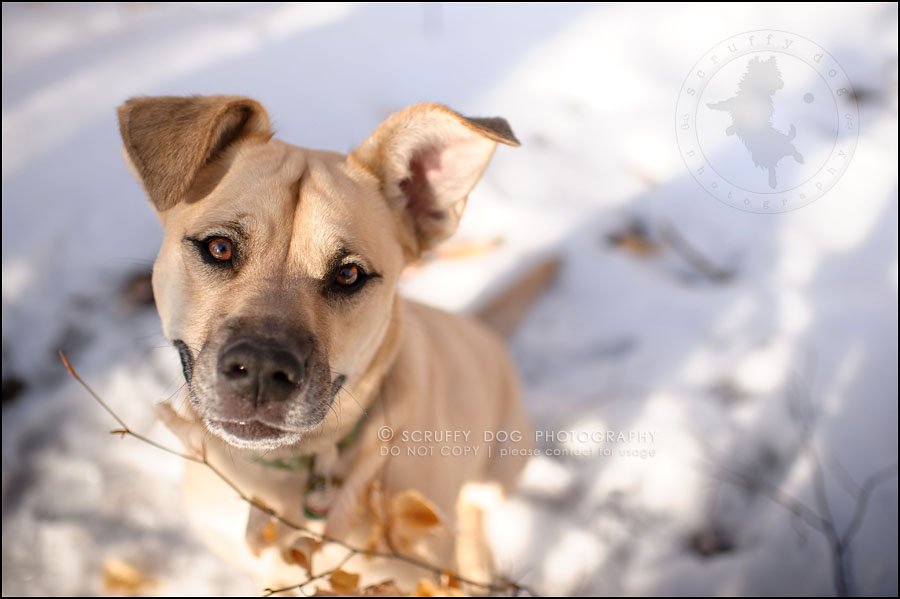 I was shocked to hear through another client that Jack was spotted at OVC's Cancer Center … and then to hear from guardian-Tegan of Jack's passing.  I had met him only a year earlier during his scruffy session, and at that time, no one had any idea that this life-loving, kooky-eared, big-hearted, exuberant boy was anything but invincible and in the prime of his life.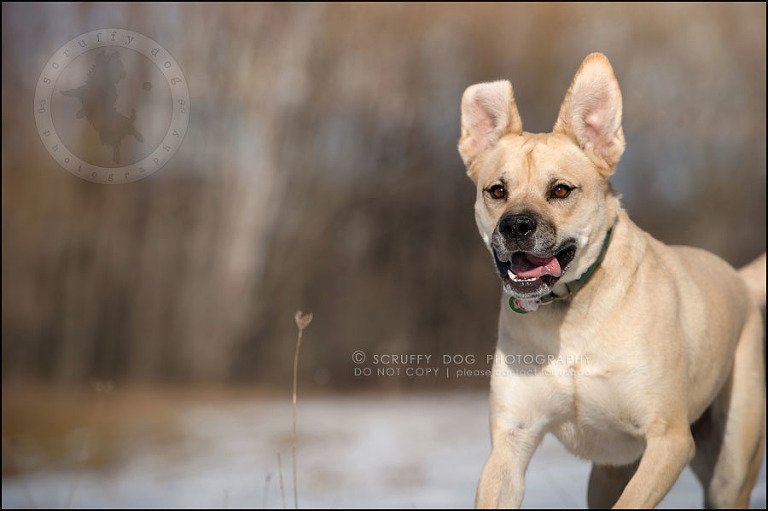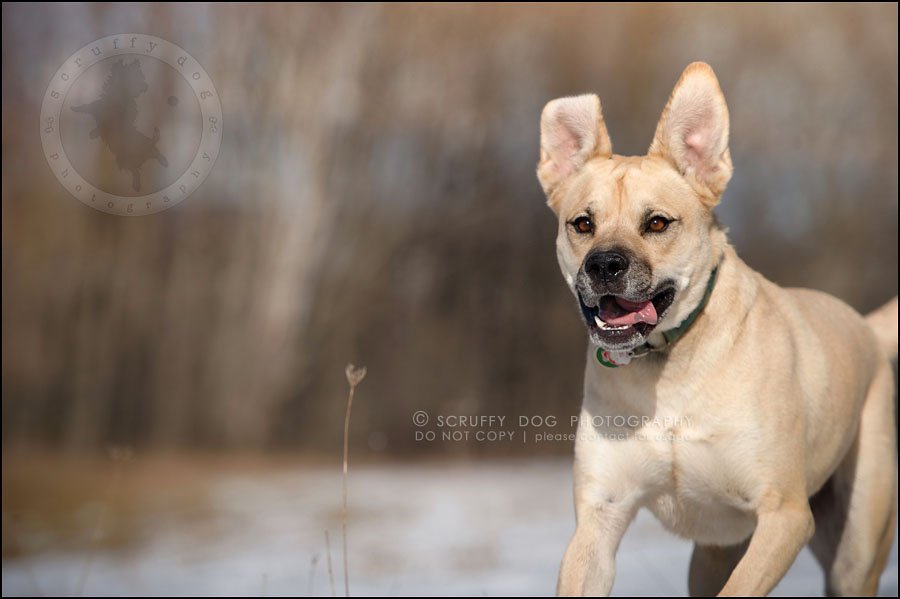 One of guardian-Tegan's most memorable moments from her session with Jack:  "…when you did your duck impersonation and he turned his head to the side as if to say 'What the heck is that?!'  I also remember how he stood so well for pictures, like he always knew when he was having his picture taken."
Jack definitely was a poser during his session, and certainly the kind of dog that the camera loves.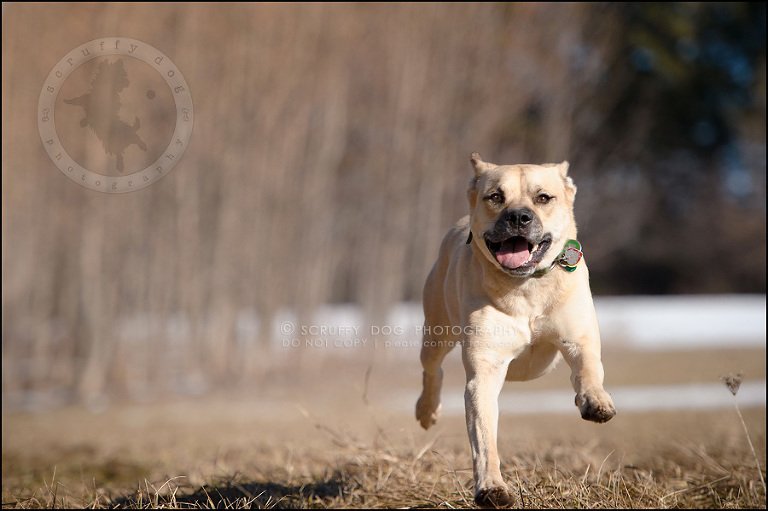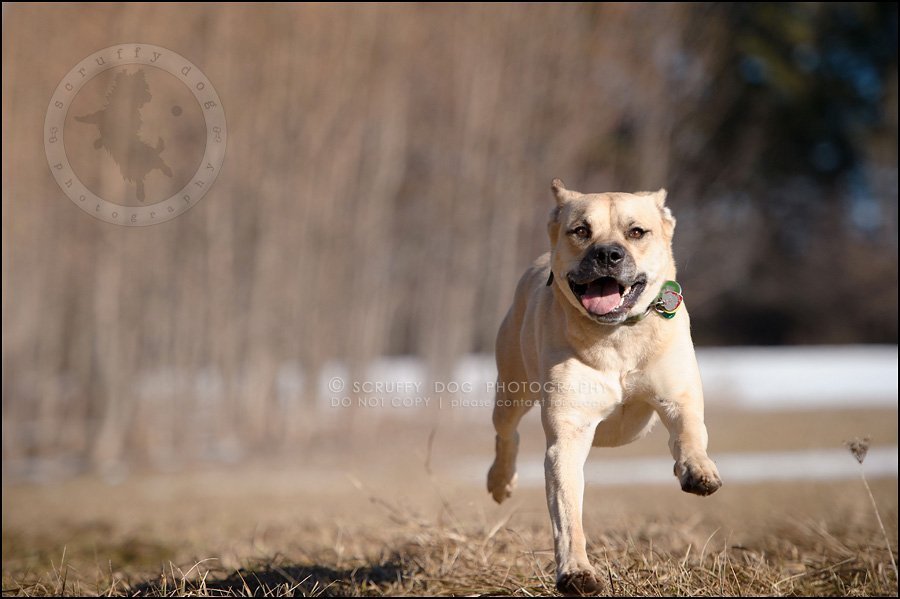 When it comes to the prints that Tegan has of her boy, she says:
"I love the 'everydayness' of the presence of Jack's photos in the house, like Jack is always just around the corner. I have some at the front door, and it's like he's ready to go for a walk with us. Those pictures embody both our time with Jack and also the things that I love about walking the dogs: being outside, and watching them be the crazy creatures that make me laugh.
I also have one at my desk, which I like to look at when I'm having a bad day. He was such a snuggler, and I like to think that he's helping me get through tough days at work.  I get teary-eyed just writing these words.

I also gave some photos to my mom and my mother-in-law, who both spoiled him rotten, and it makes me smile when I see him in their houses. As I said, it's like Jack is always just around the corner, making me smile now, just like he did when he was here.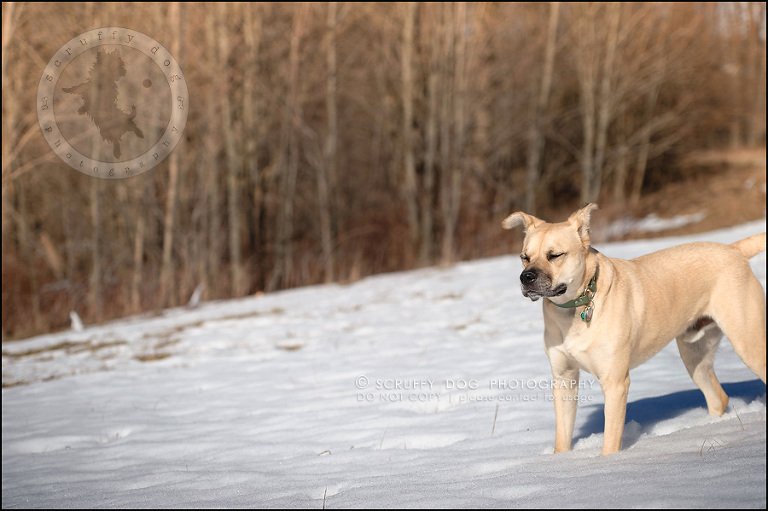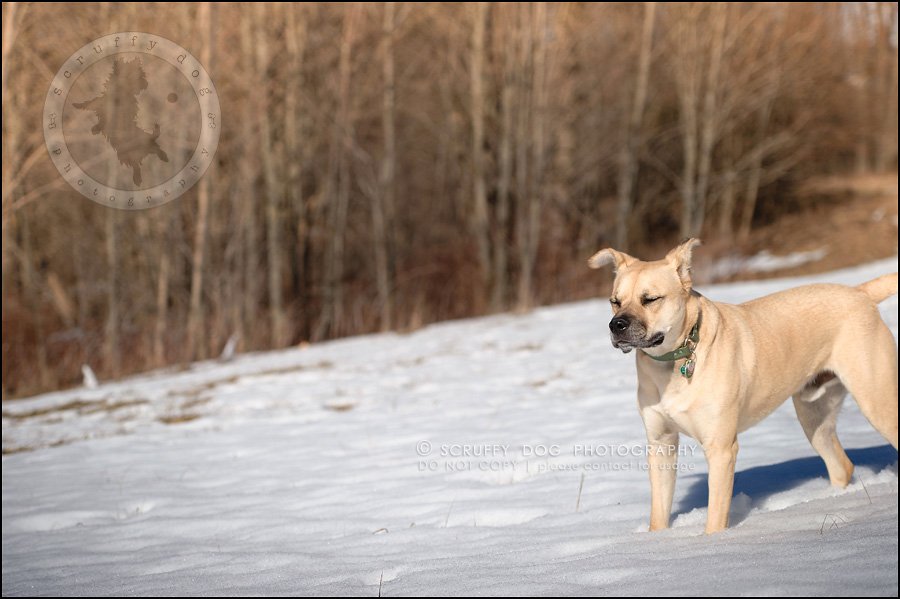 I love hearing from guardians what their photos and artwork mean to them, especially after their scruffy has passed.  These photographic memories are so vital, and sometimes they are all we have left of our beloved 4-leggers once they are gone … which is the very reason I started photographing animals exclusively 14 years ago and launched scruffy dog photography a few years later … and it is the reason why I take every SDP session very seriously, knowing how important these images ultimately are to each guardian.
Thank you, Tegan, for entrusting me to capture Jack's spirit, and for sharing your thoughts.  Jack was a truly fabulous and memorable boy, and I know how deeply he is missed.