Meet Buster, another entry in the special Dogs We've Loved series — a series that pays tribute to those dogs whom we've loved in life and continue to love today, who live on in our memories, in our hearts, our souls, and in the very important photos we create of them. You can see other entries in the Dogs We've Loved series here.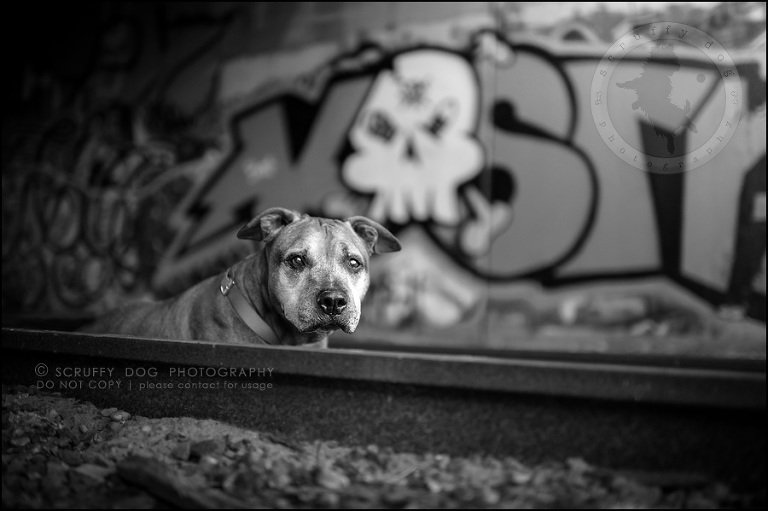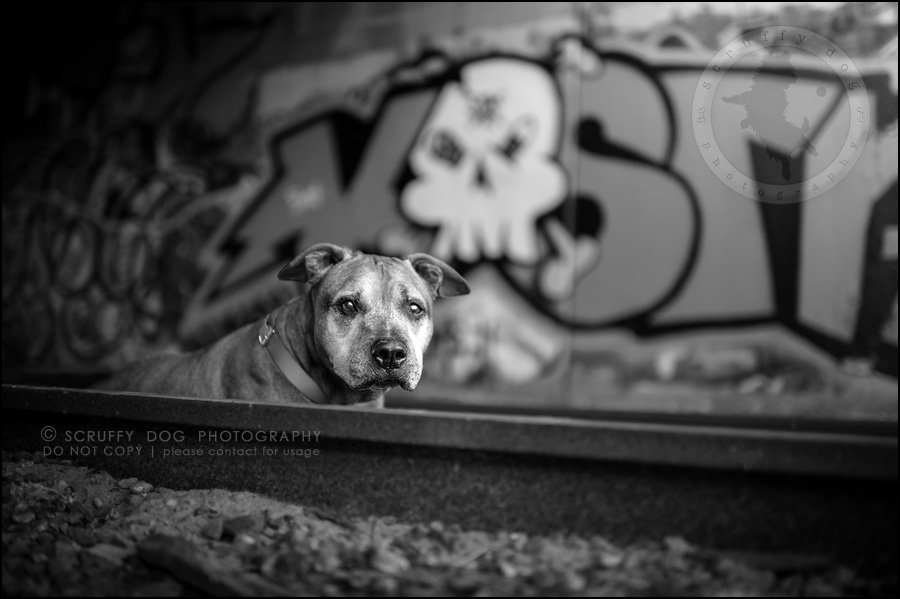 Buster was 14 at the time of his scruffy session in June 2011.  His guardian Sara and the rest of his family could see that this proud boy was starting to deteriorate and "wanted to get the photos done as soon as possible so Buster would be able to enjoy the experience of being out and about."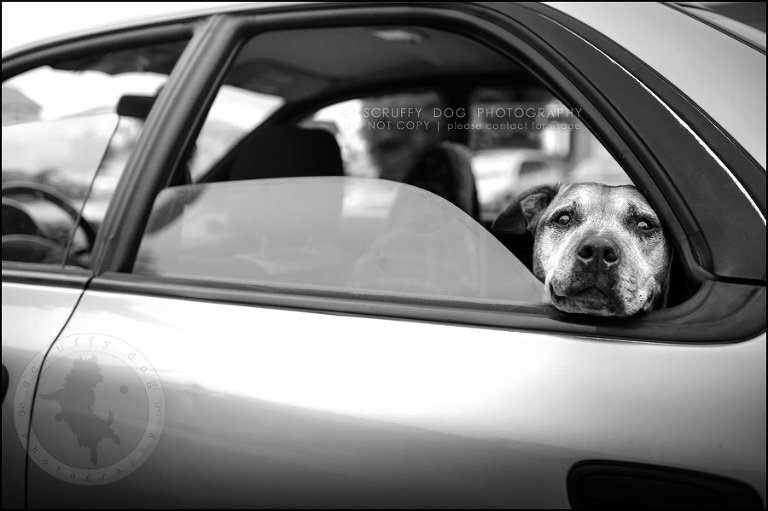 Buster was an absolute champ during his scruffy session … and I think we ALL had a lot of fun that afternoon.  His incredible spirit was truly inspiring and unquestionably unforgettable.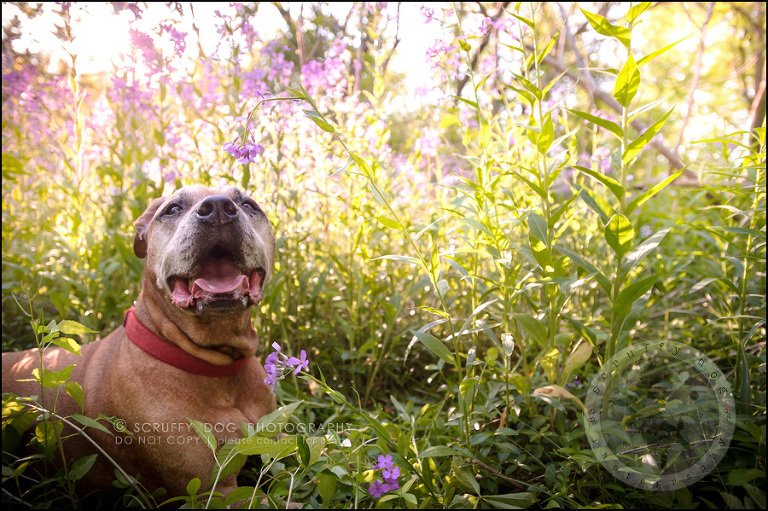 Sara wrote about her session with Buster:
"I have so many good memories of our session. Buster was so happy that day, and he had so much unexpected energy.  I especially remember him deciding at one point just to start walking towards something he was interested in, and not responding to any of our calls until he had seen everything he wanted to see.  He was so proud of himself, turning to give us his huge smile.  It means a lot to me that I had that day to spend with him, to see him enjoy the nice weather we had, and all the different locations he got to explore and enjoy, and just being off leash and getting to wander around."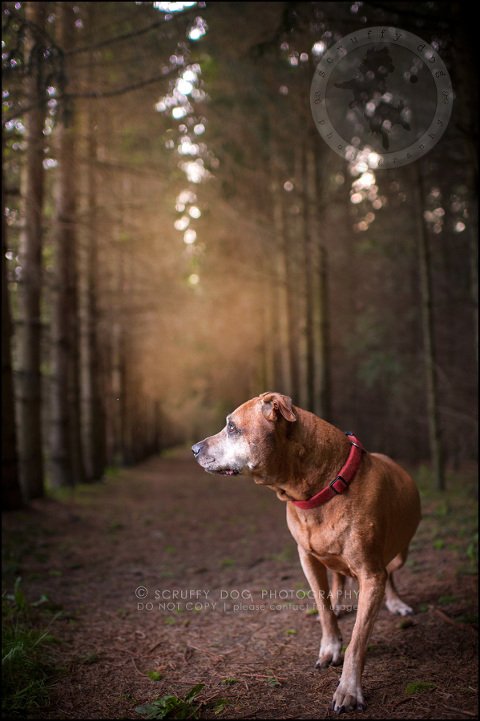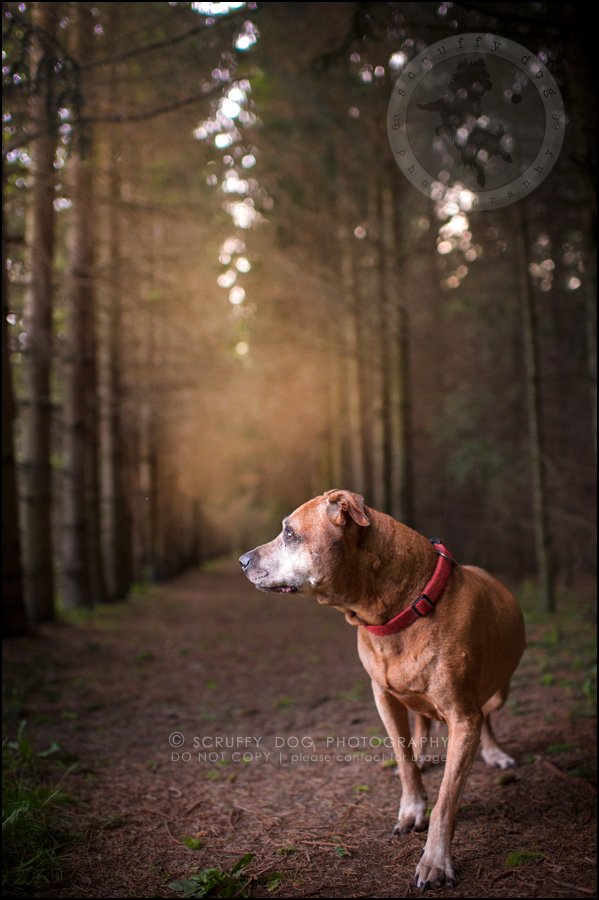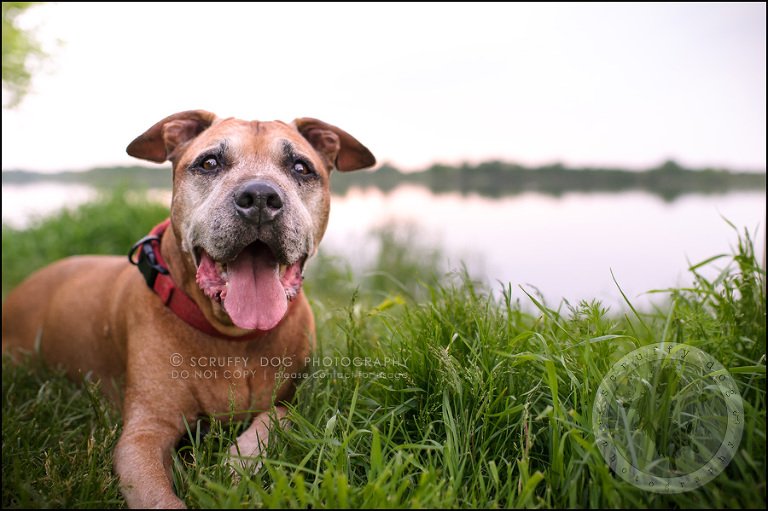 Like every Honor Session™ I shoot, I remember a lot of the moments from my afternoon with Buster.  He was such a trooper, mustering up great bursts of energy throughout his session, but even when he had to lie down to rest he was an absolutely poser … whether at the train tracks, in a meadow of wild flox, down by the water, in the tunnel of trees … and once this boy hit the long grasses he was in heaven, munching the fresh greens like he'd suddenly become a holstein.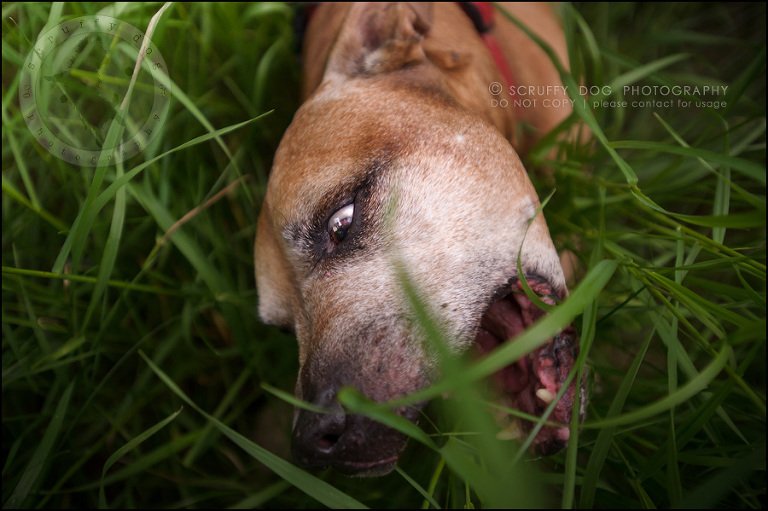 What stood out for me was the incredible love his guardians had for him.  These were the young girls who grew up with him.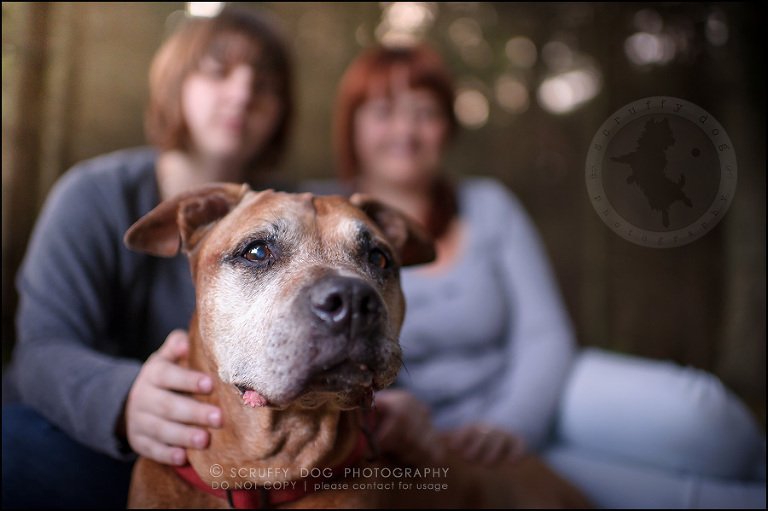 Three months after Buster's scruffy session, Sara and her family made the difficult decision to ease Buster's suffering.  It was clear his time had come when he could no longer get up on his own, and — being the proud creature that he'd always been — Buster refused to accept help when it was offered.
In Sara's words:
"Having his photos really helped me right after we lost him.  It was a way of keeping him close.  As time has passed, the photos help me remember the little things I loved about him, like the little wattle under his chin, and how soft it was…and how the pink part of his lips were always falling out of his mouth.  I always loved how expressive his eyebrows were, and I love how all of his wonderful expressions came through in the photos.
I still think of Buster often, and I look at his pictures every day. I want to say thank you again for fitting him in with such short notice, and capturing all his wonderful expressions.  Thank you, Illona!"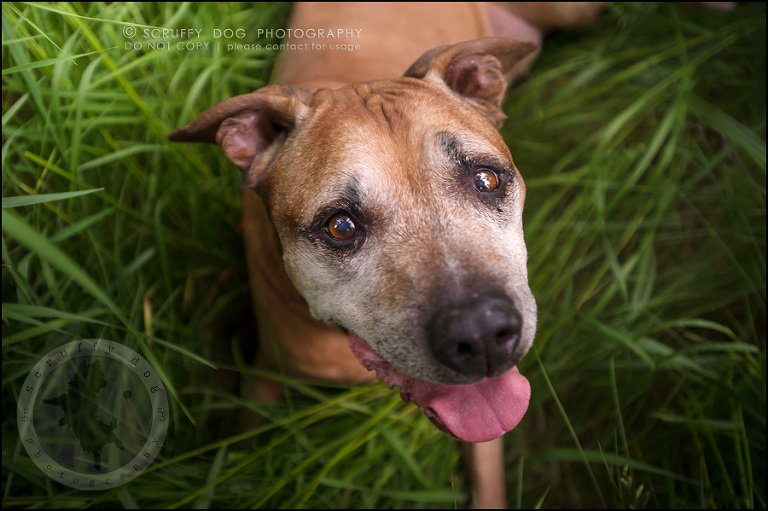 As always, it was such an absolute honour to be chosen to capture these memorial images for Buster's family … to photograph his spirit and expression, his fabulous smile and that constant, youthful glint in his eye.  These Honor Sessions™ aren't always easy but they are memorable, they are sad but joyous, difficult but celebratory … and always they touch me very deeply.
Dog-speed, Buster.  May you be running free of pain and jumping at those tree branches…