This is Buddy, the first in the Dogs We've Loved series — a series to pay tribute to those dogs whom we've loved in life and continue to love in death, who live on in our memories, both heartfelt and photographic. You can see other entries in the Dogs We've Loved series here.
Buddy's guardian Sonia contacted me in March when her boy was diagnosed with inoperable cancer.  The rush was on to fit his Honor Session™ in as soon as possible while Buddy was still feeling good, still had some giddy-up in his step and some zest for life.  He was only 12.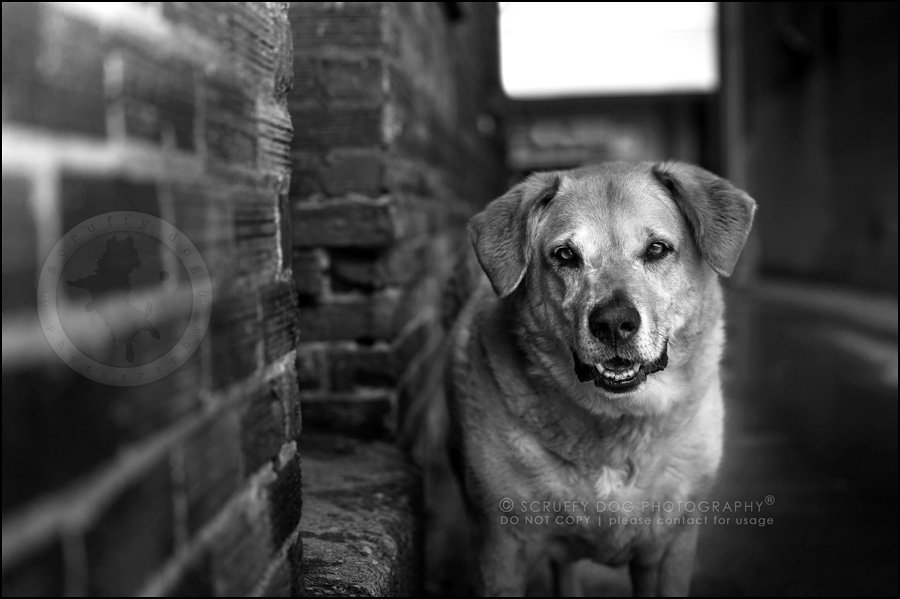 We had scheduled our session for a Sunday, but that Saturday — while driving home from the vet with one of my own scruffies after one of our late-March ice storms — I was so excited by the iced-cloaked branches and bushes, I sped home fully expecting to put together my gear and my own sick and aged dogs for a mini session in the icy landscape.  And then … I thought of Buddy.  This glorious yellow lab would look even more splendid in the icy terrain, the sun glinting off the last encrusted branches.  So, I called Buddy's guardian Sonia to see how quickly she could get herself and her old man together.
Alas, the timing was off, and by the time we got to the field I had scouted on the drive home from the vet, everything had melted.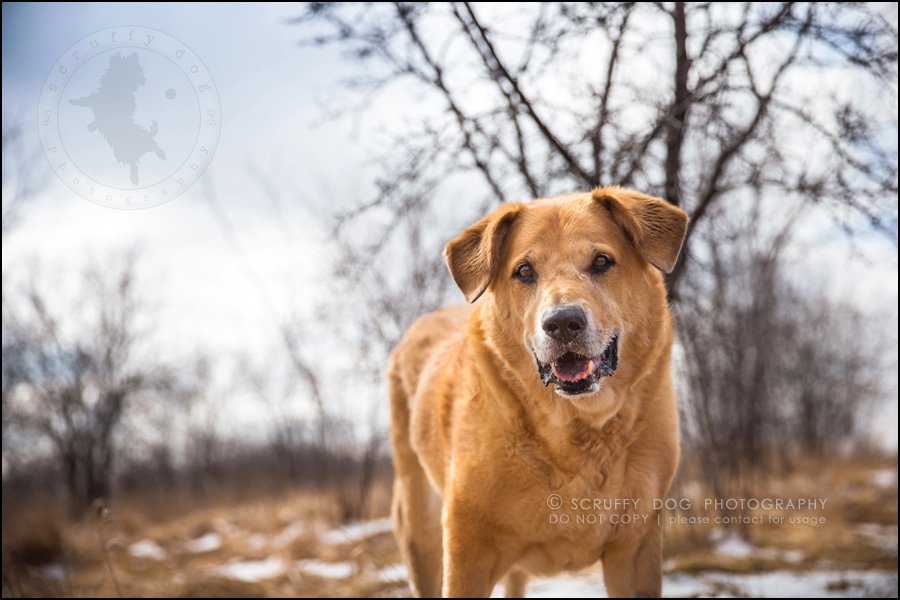 Still, we managed to capture a lovely portfolio of images of Buddy in several field areas, and finally the brick alleyway.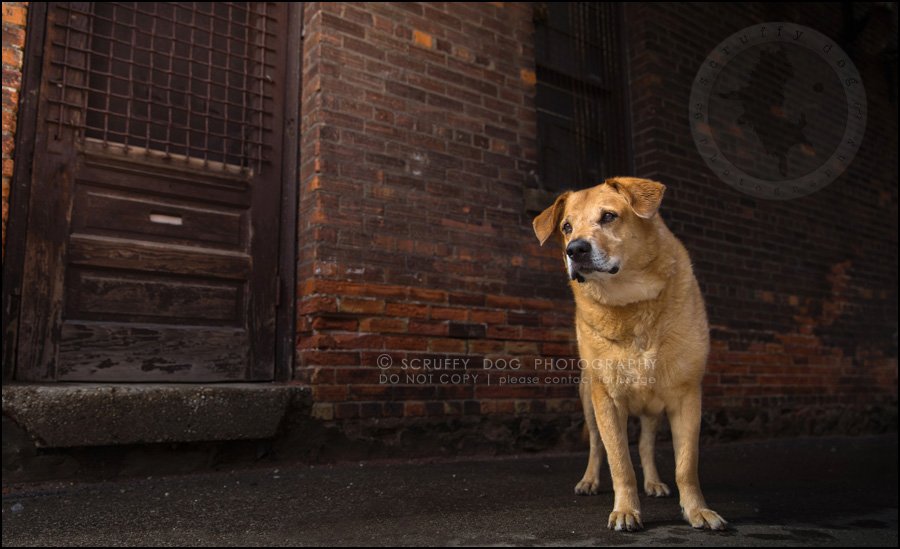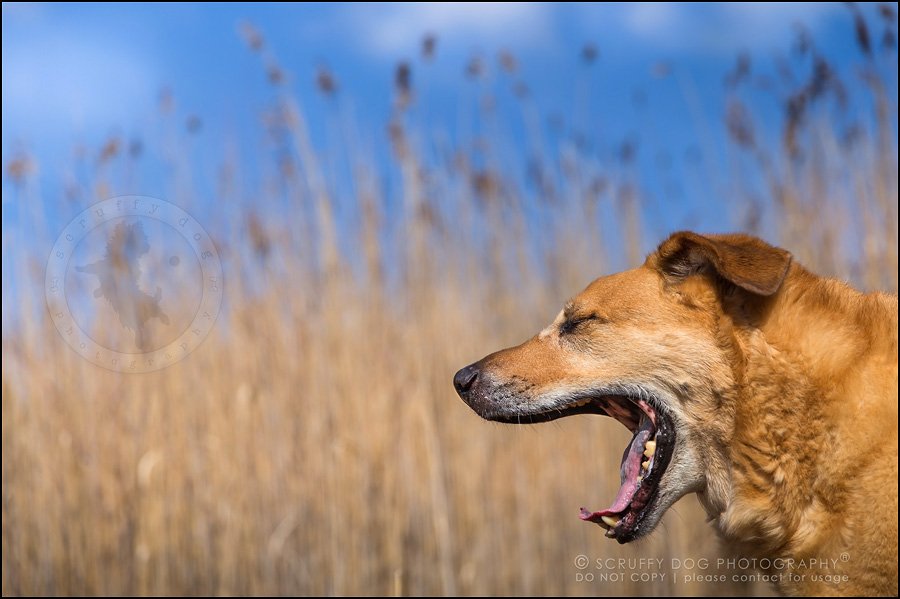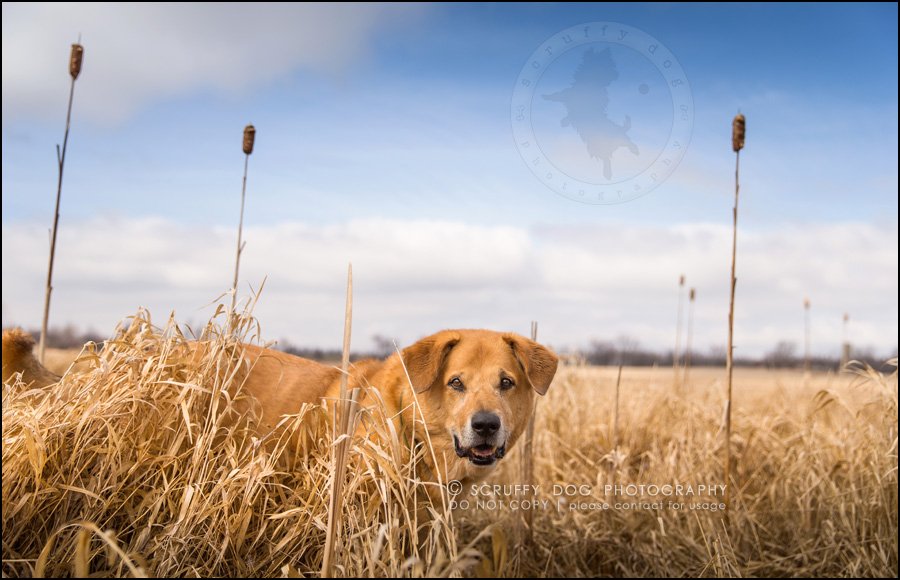 Almost three months after Buddy's session, Sonia wrote:  "Illona … Just wanted to send a quick thank you for the lovely photos you took of Buddy – he passed away last night and being able to look at all of the different poses and expressions you captured of him is so helpful right now.  Thank you again!"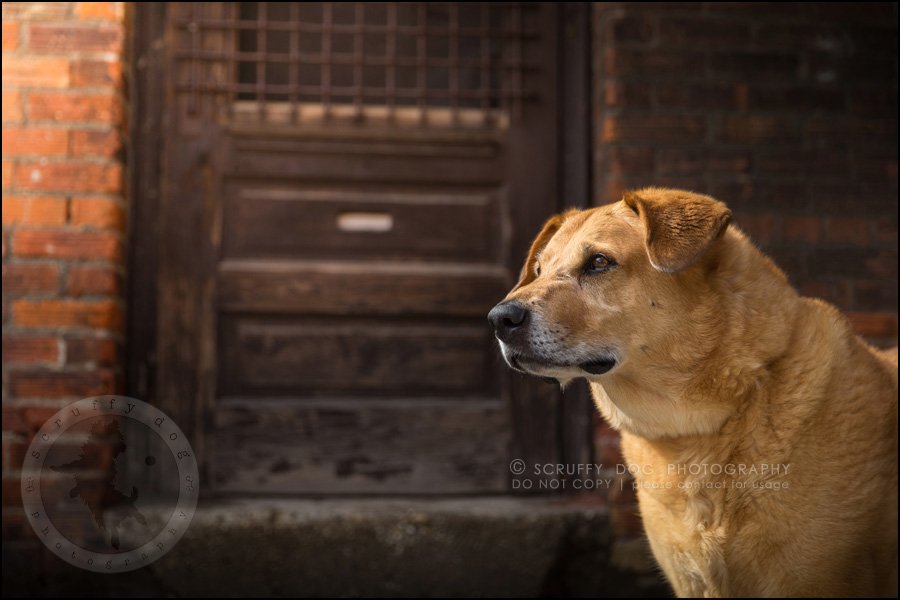 Buddy was definitely a one-of-a-kind dog.  I won't forget his session, his big spirit, or his big, bellowing bark.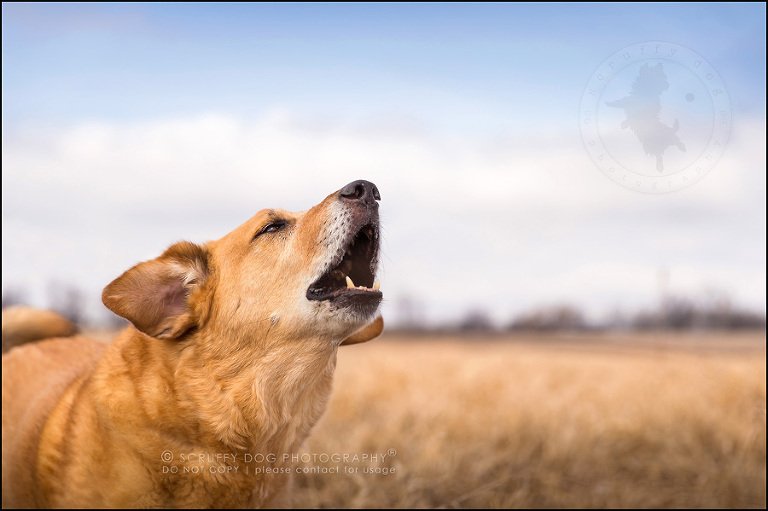 Dog-speed, Buddy … dog-speed.