Meet Kai …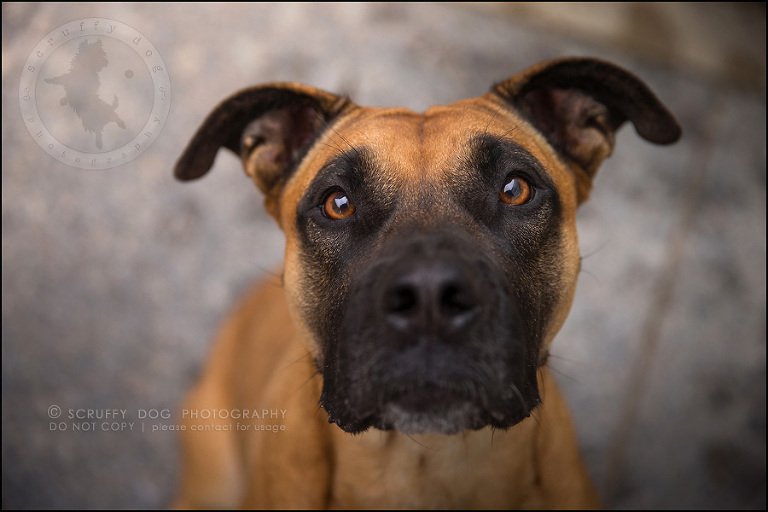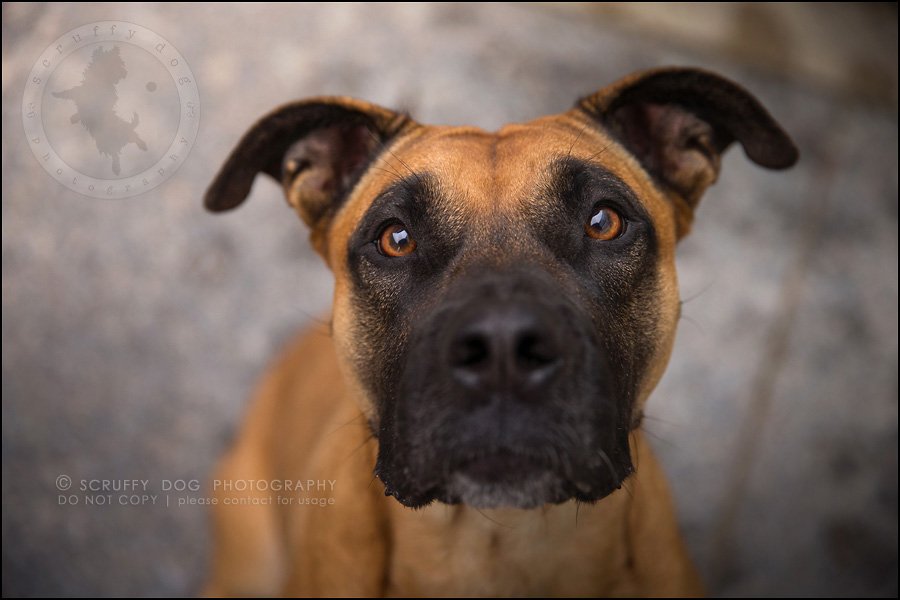 This girl has just rocketed to the top ranks of the scruffy dog commercial model database.  This Mallorquin Mastiff girl had a session with me at the beginning of April, and it was a great opportunity to assess her abilities as a commercial model, moving her from the folder of owner-submitted dogs to Endorsed dogs … and in Kai's case, an "Endorsed +" … a status reserved for dogs who can do just about anything.  And she's only 2 1/2 years old!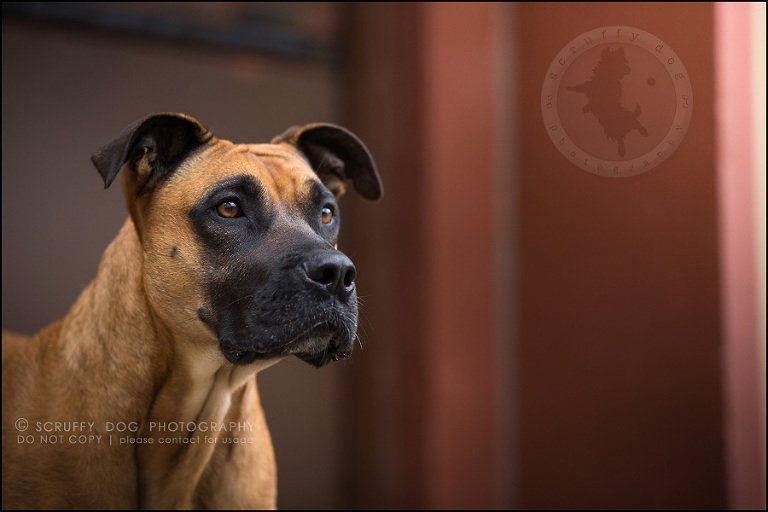 This girl can not only hold a reliable position and a steady focus in any surrounding and distraction — including the insanity of Kitchener's very own Comicon weekend and a variety of costumed crazies romping around us, IN the midst of a sudden snow storm — she has a great bond with her guardian Kelly and learns on the spot.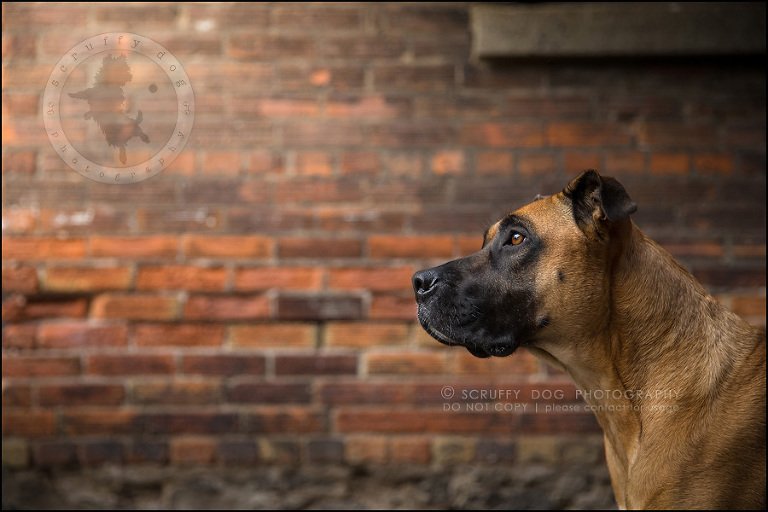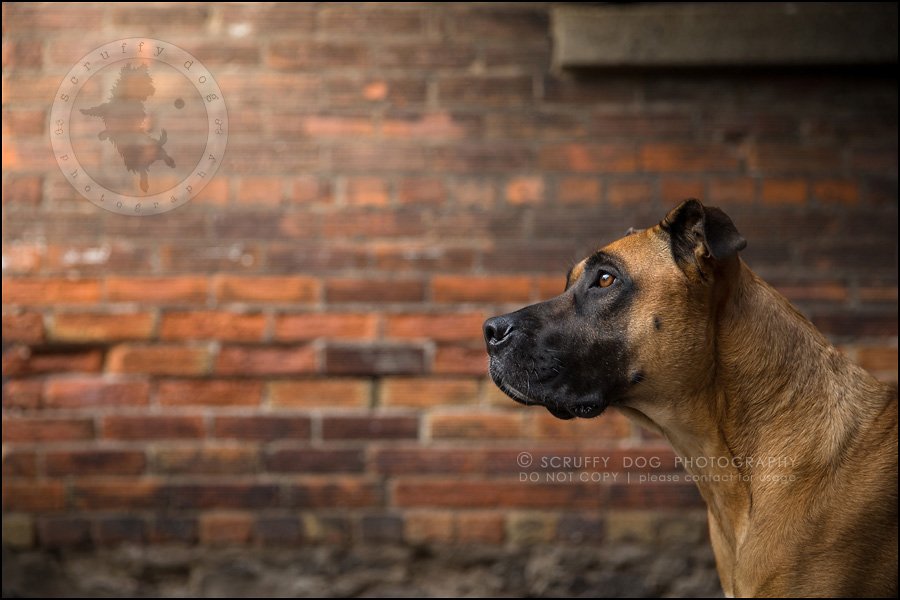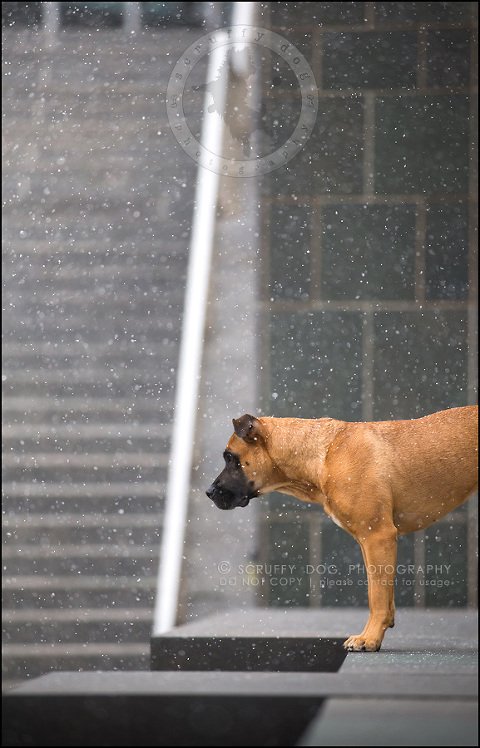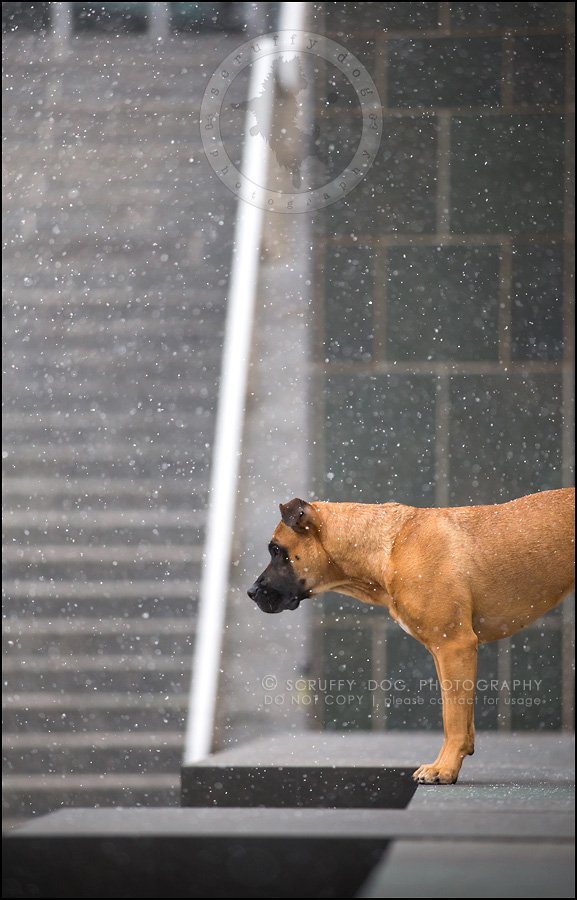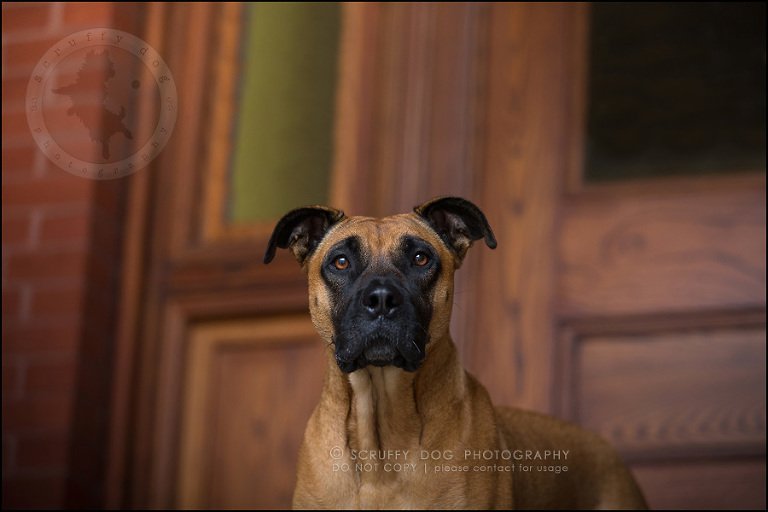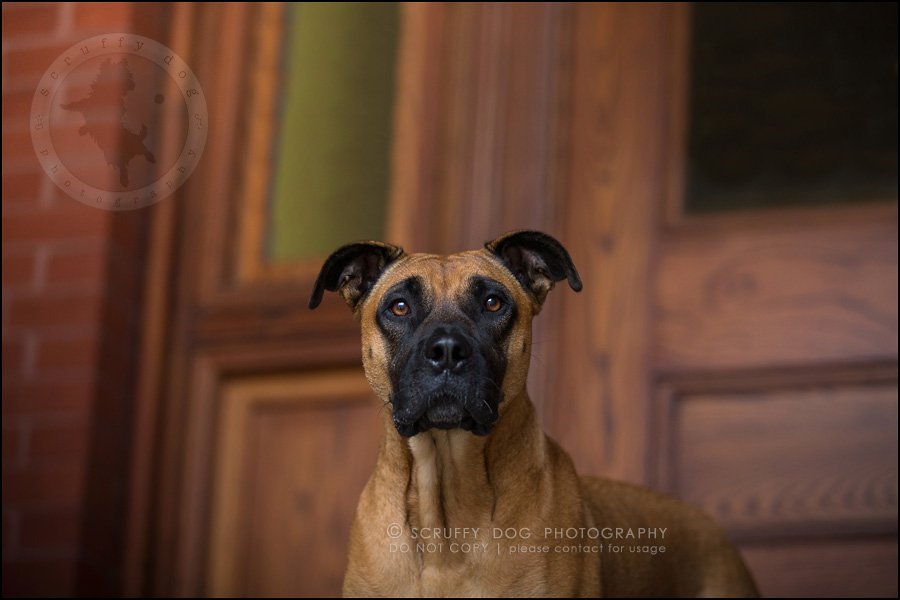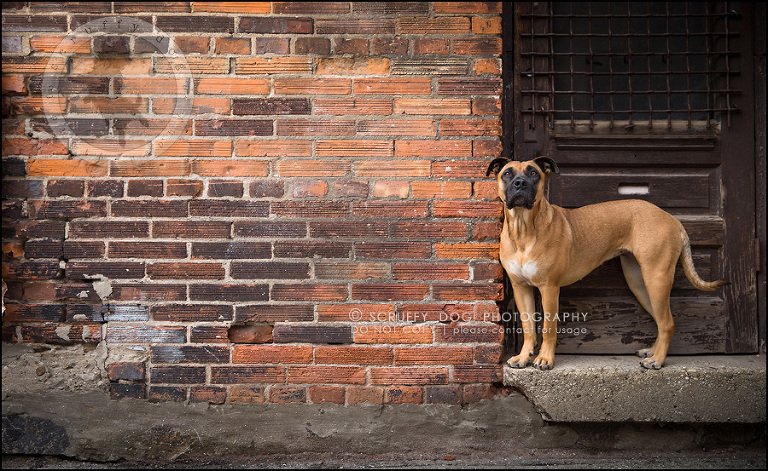 When you get a dog like this, it's like shooting fish in a barrel (not that I'd ever shoot fish – in a barrel or otherwise).  Any photographer working with this girl just can't miss.  The camera absolutely loves her.  Easy peasy.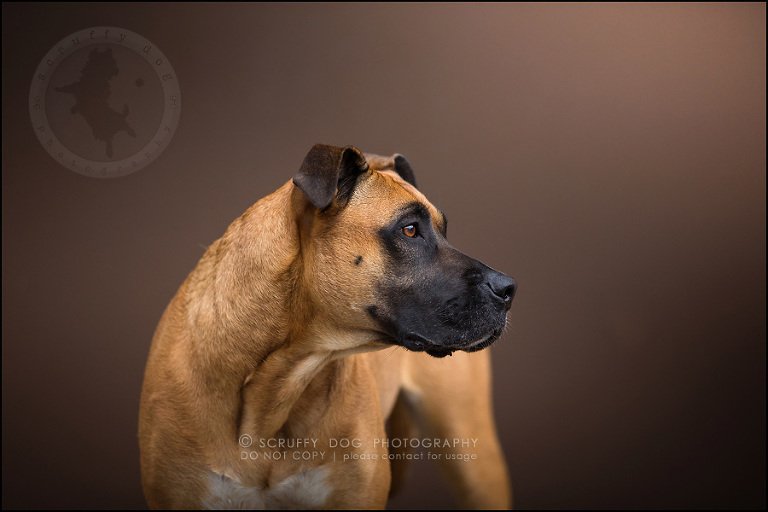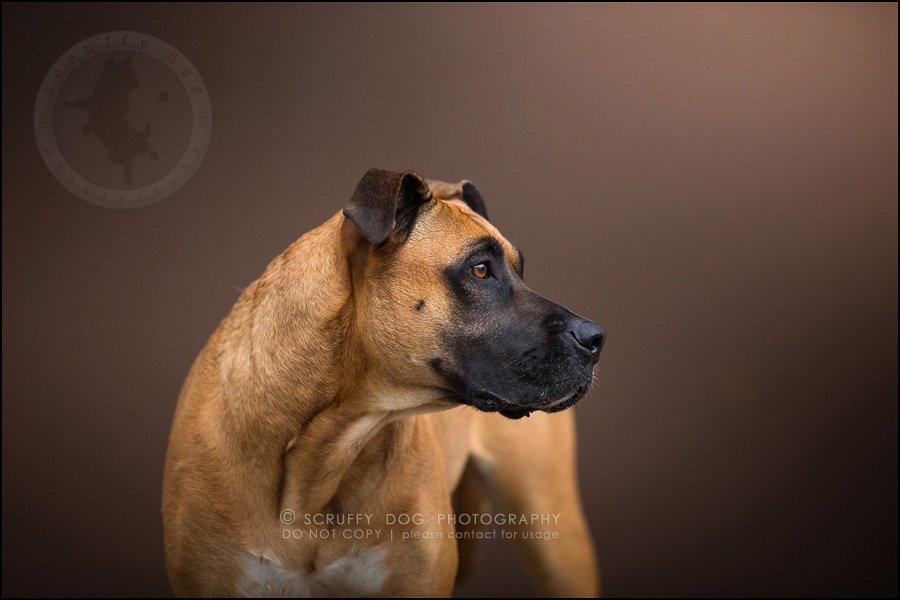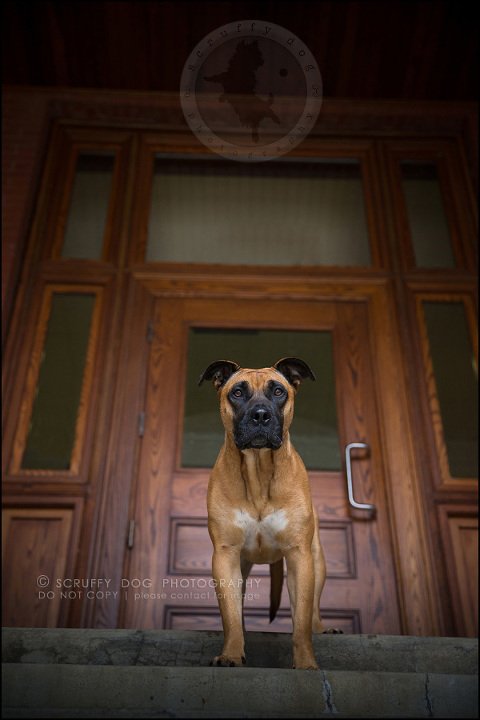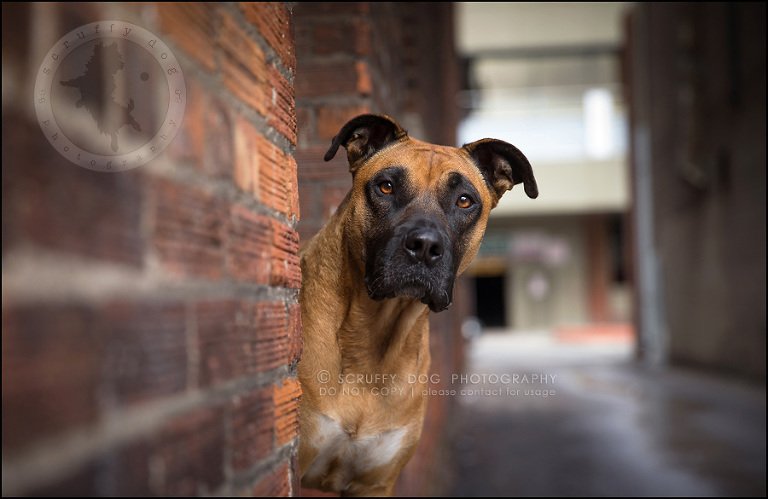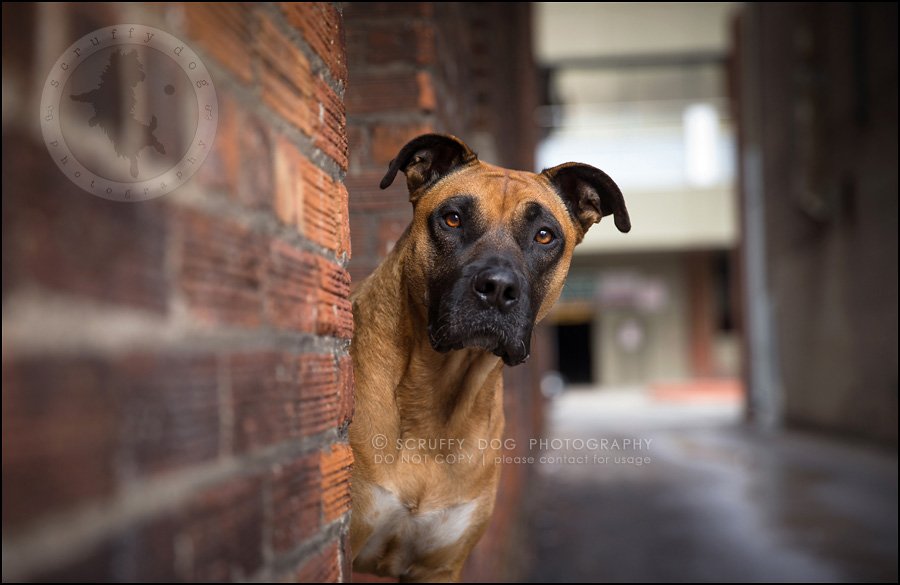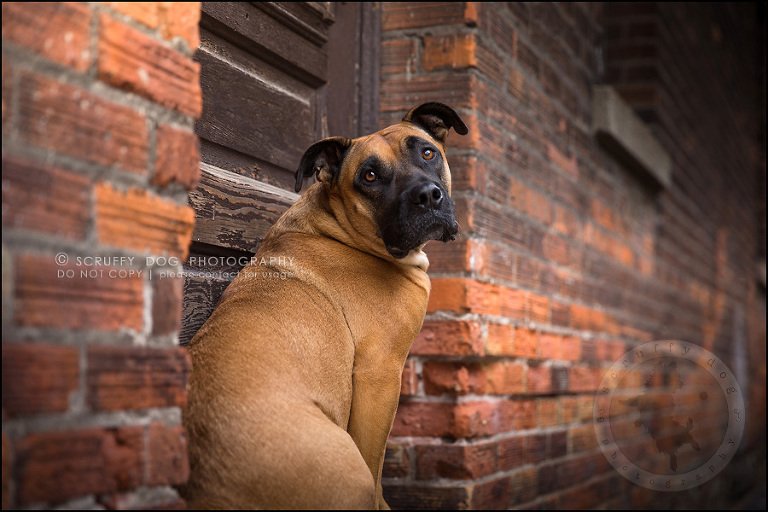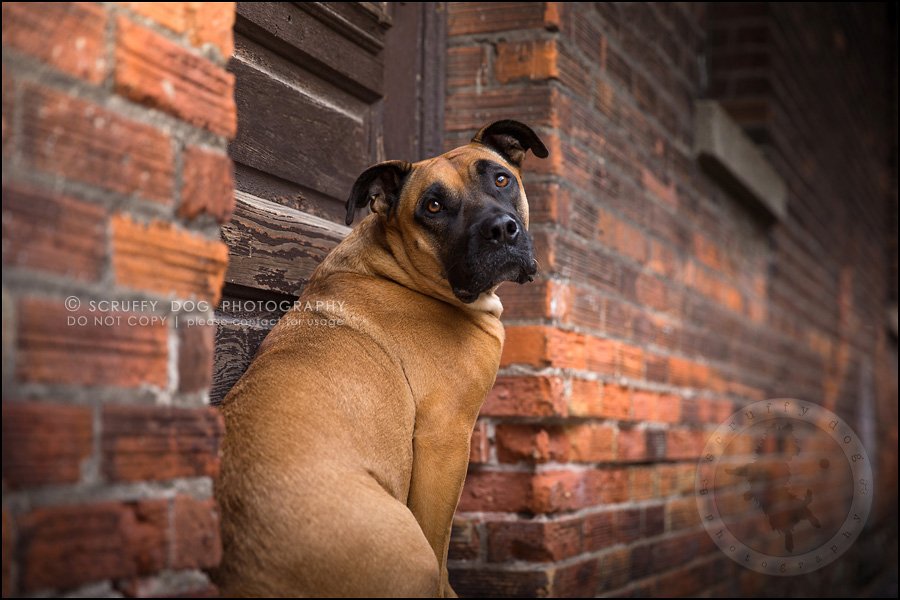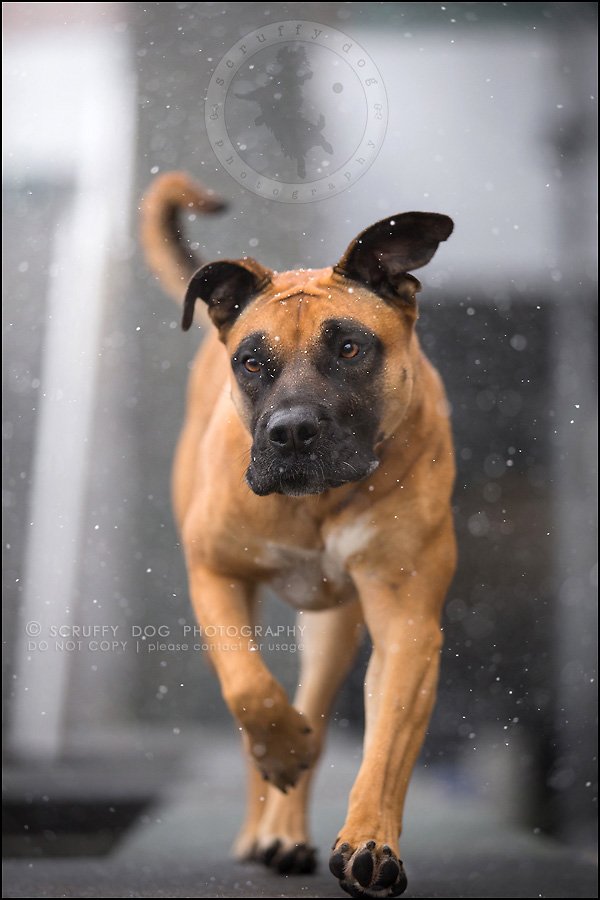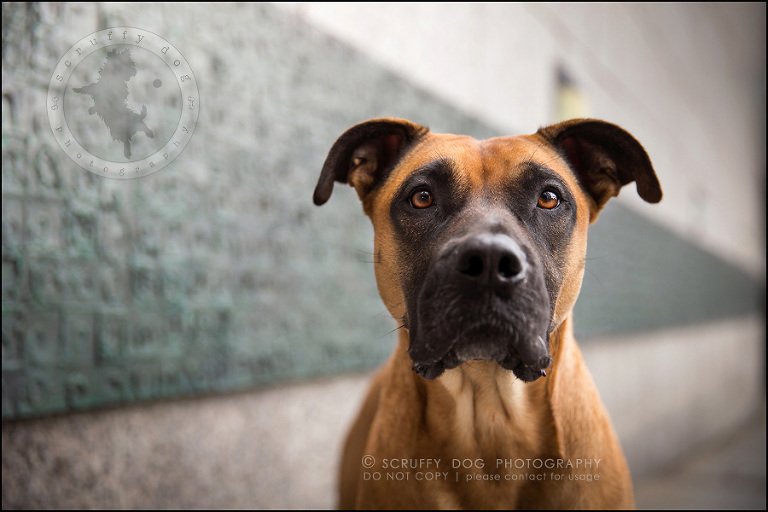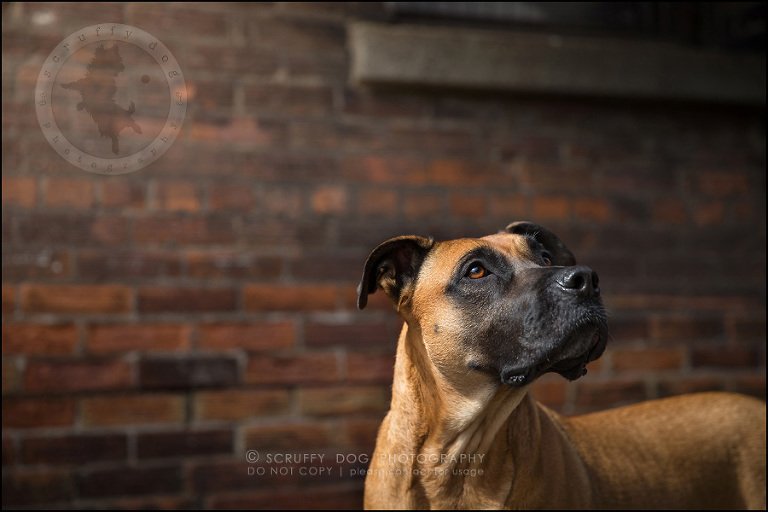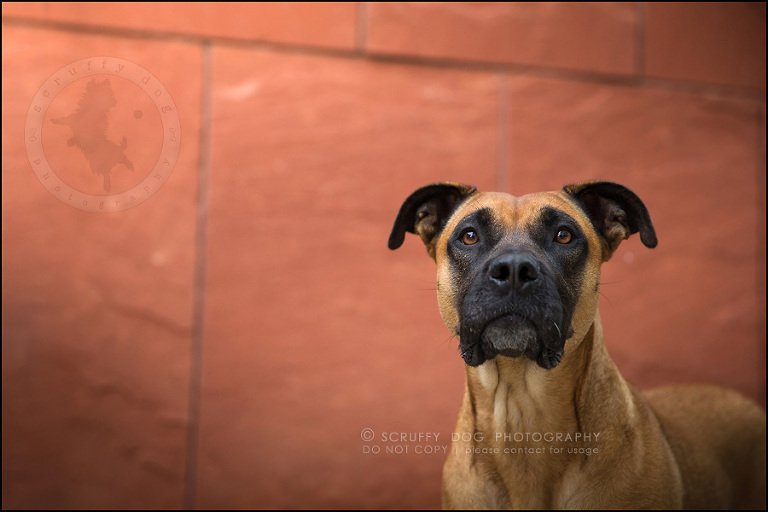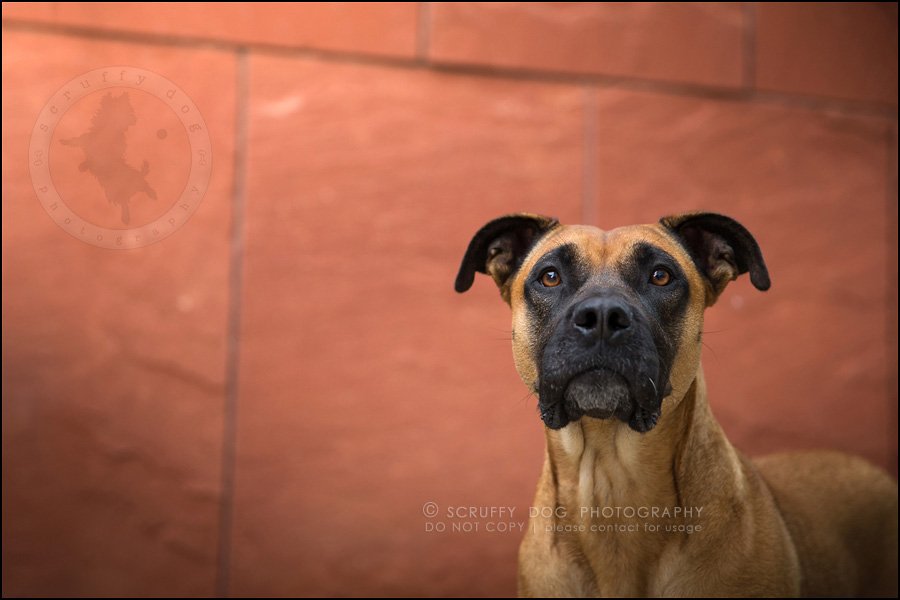 Thank you, Kelly, for introducing me to your lovely girl.  I look forward to the possibility of future shoots with you and Kai.  Keep up the great work!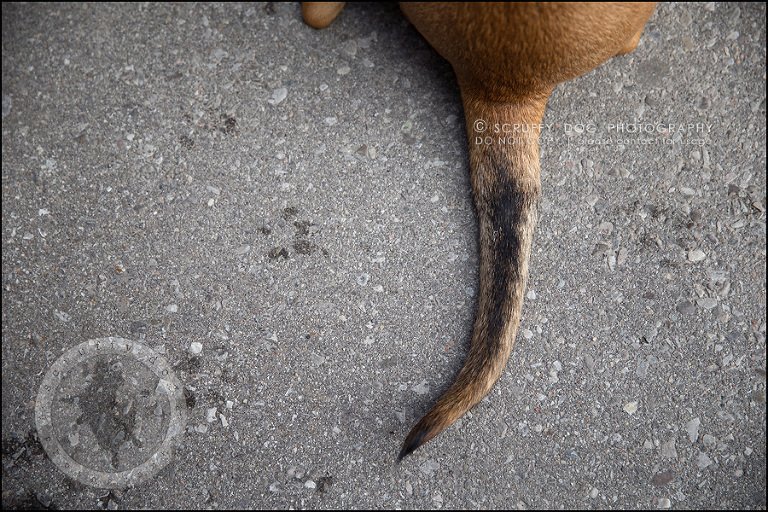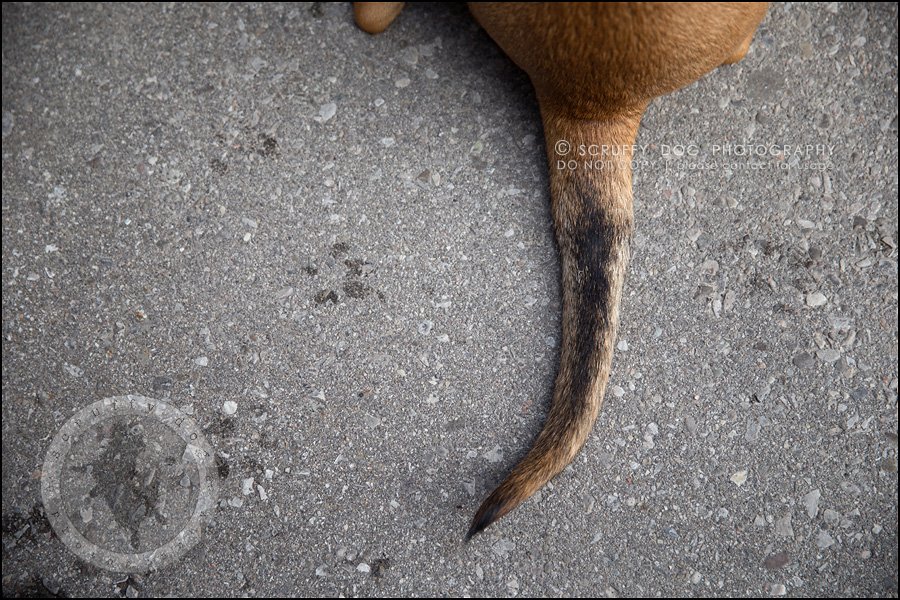 Shooting alongside me during Kai's session, for his mentoring session with me, was Adrian Baughan of Oxford Dog Photography in the UK.  You can see his images of Kai on his blog entry here.  Enjoy!