Meet Minnie.  She had the winter segment of her scruffy Seasons session last weekend, and it was only by the skin of our teeth!  This winter has been the absolute worst in my 9 years of being a pet-exclusive photographer … no snow, then snow but temperatures too frigid for dogs, then rain … in fact, the snow we did manage to finally get for Minnie's session came only a couple of days prior and was almost gone by the next day.  And now, less than a week later, I would wager to call it spring in these parts, with not even a small, nasty dirty pocket of snow left anywhere as a reminder of the winter that wasn't.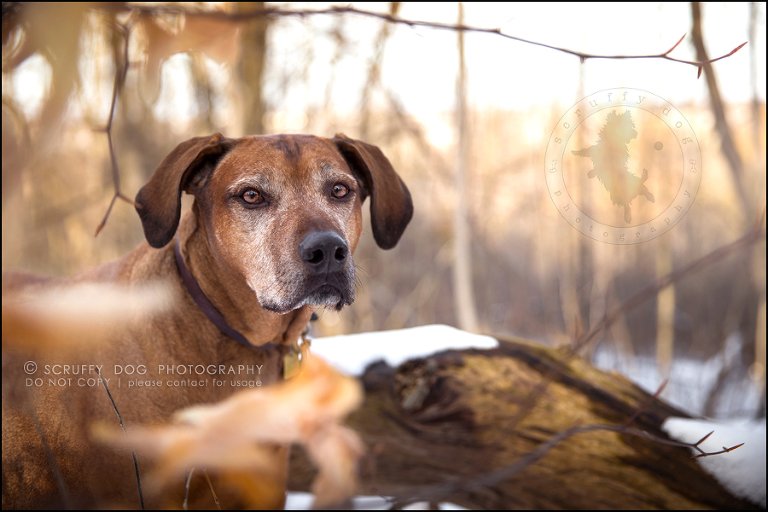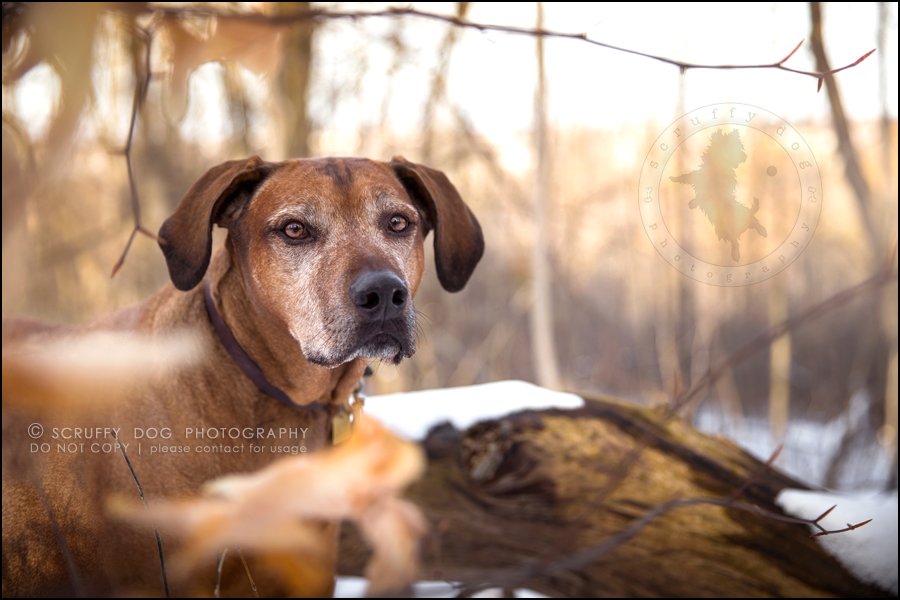 Normally, I am a good year or more behind in blogging but decided to share a few images from Minnie's winter session just to show the kind of variety we can achieve in a short scruffy session.  In fact, the actual shooting time of Minnie's session was under 40 minutes.  Sure, we spent more time in the woods … standing around talking, waiting for the sun to get a little softer, moving from one spot to the next, wading through the swamp to find this patch of dogwood…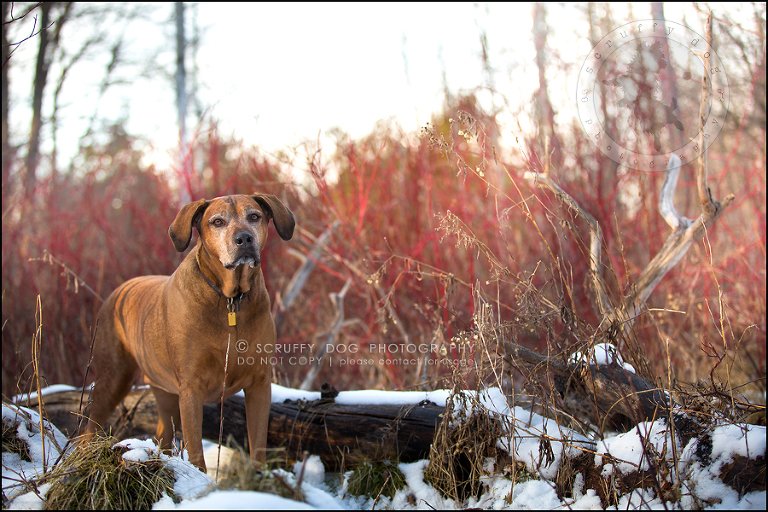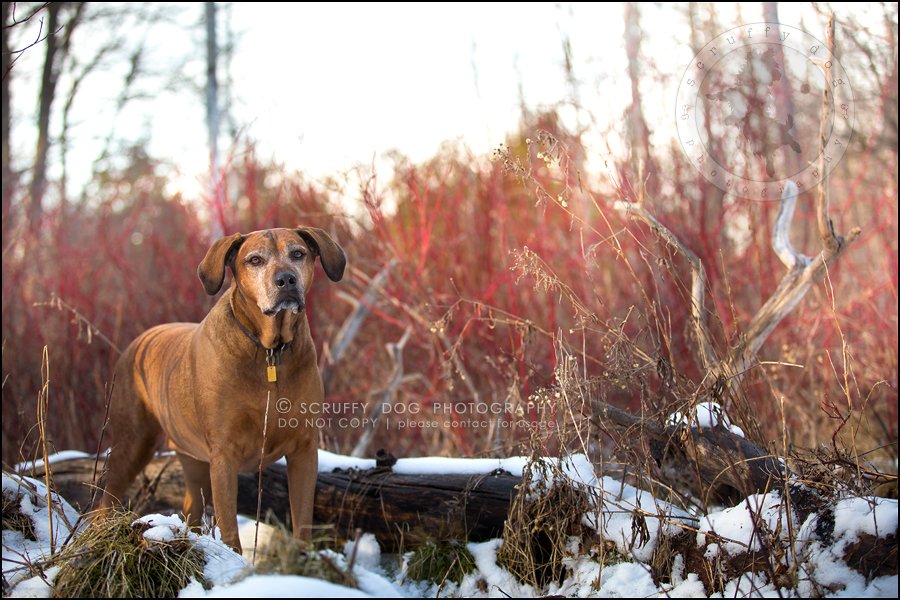 … but the actual time shooting — according to the metadata on the images from both cameras — was just under 40 minutes.  I love showing clients the kind of variety that can be achieved with the right location and some creative approaches … and of course, a stellar model!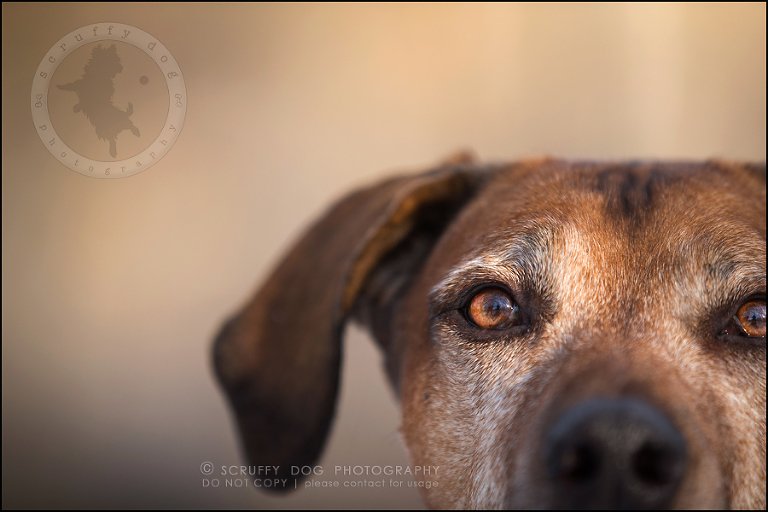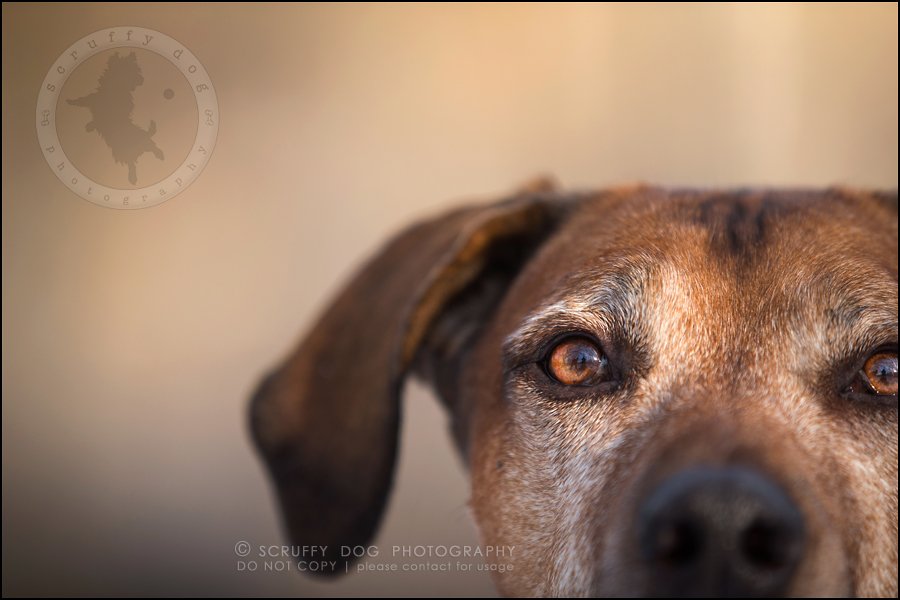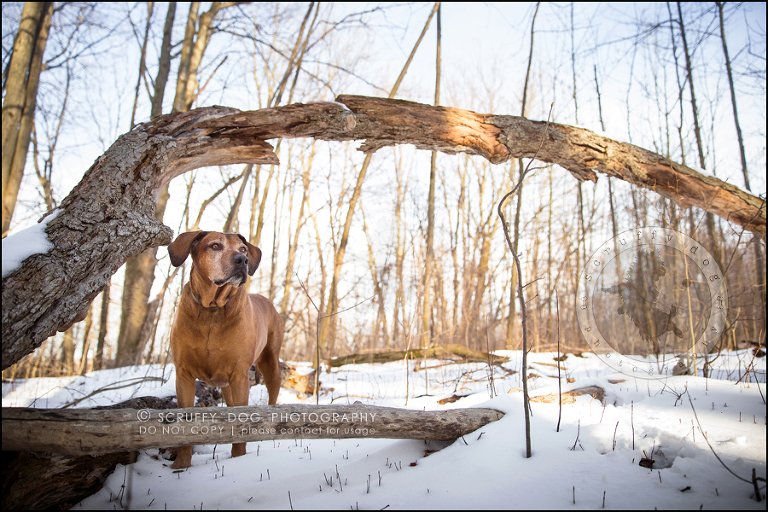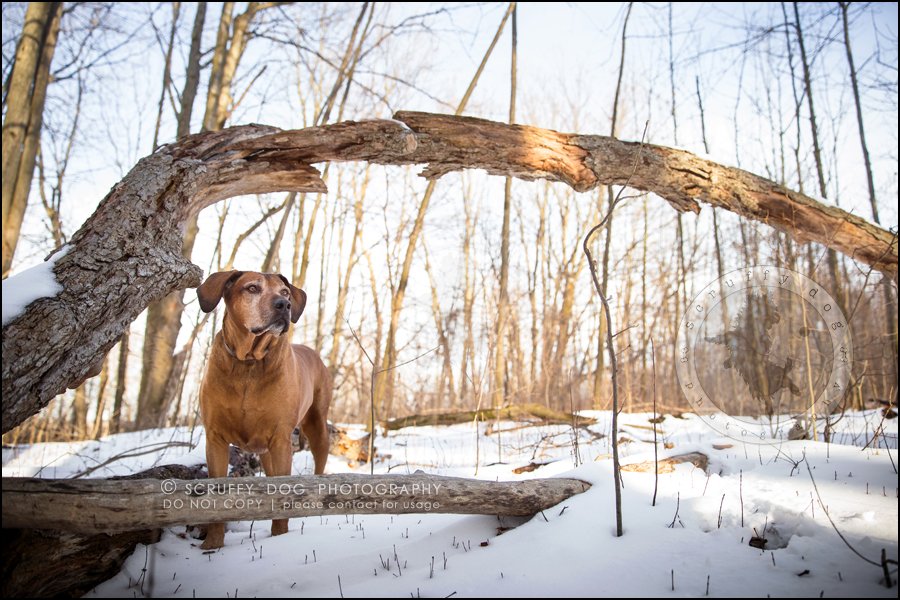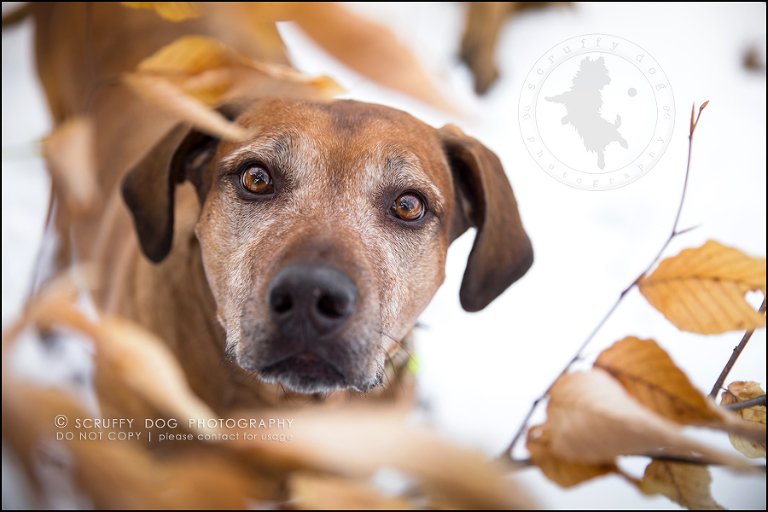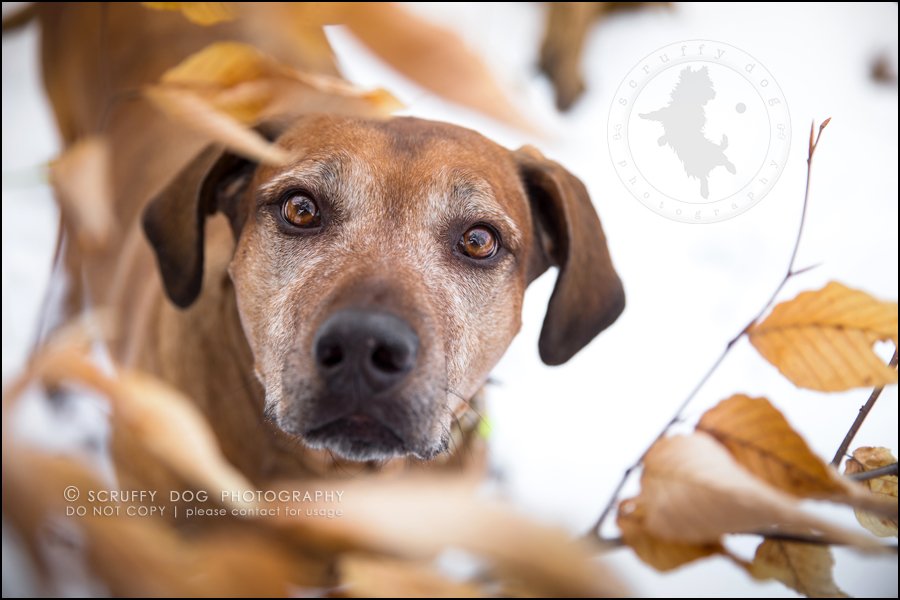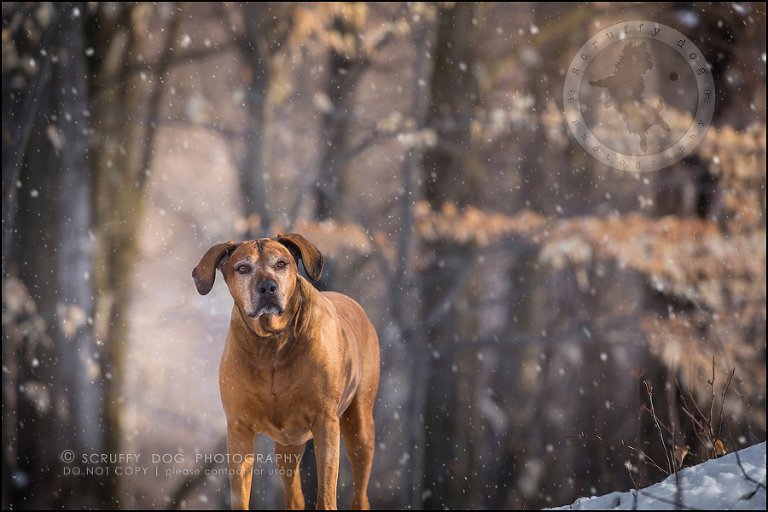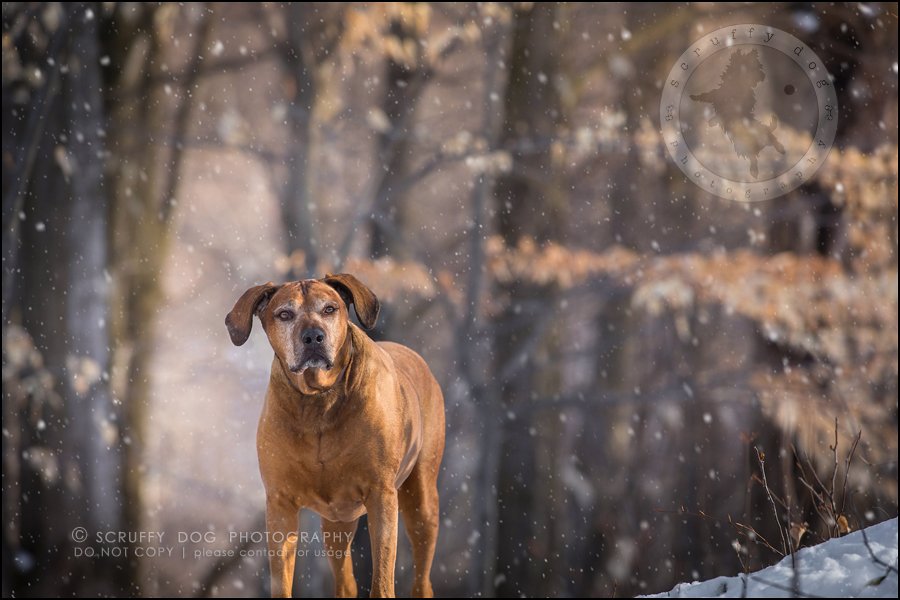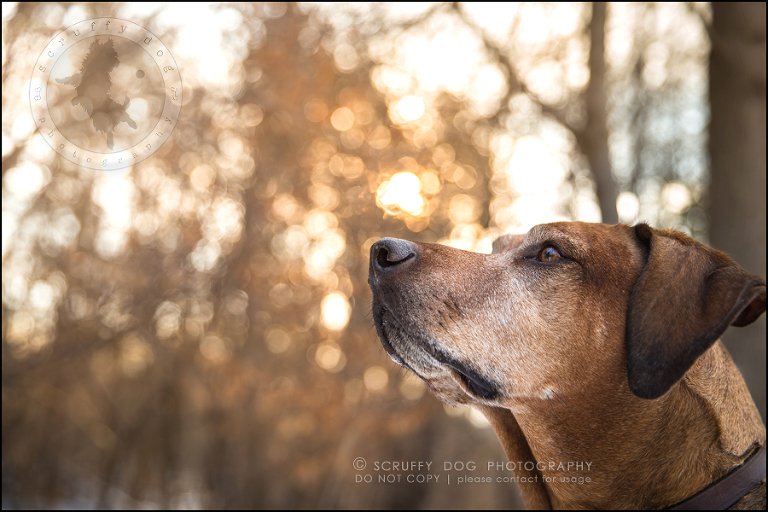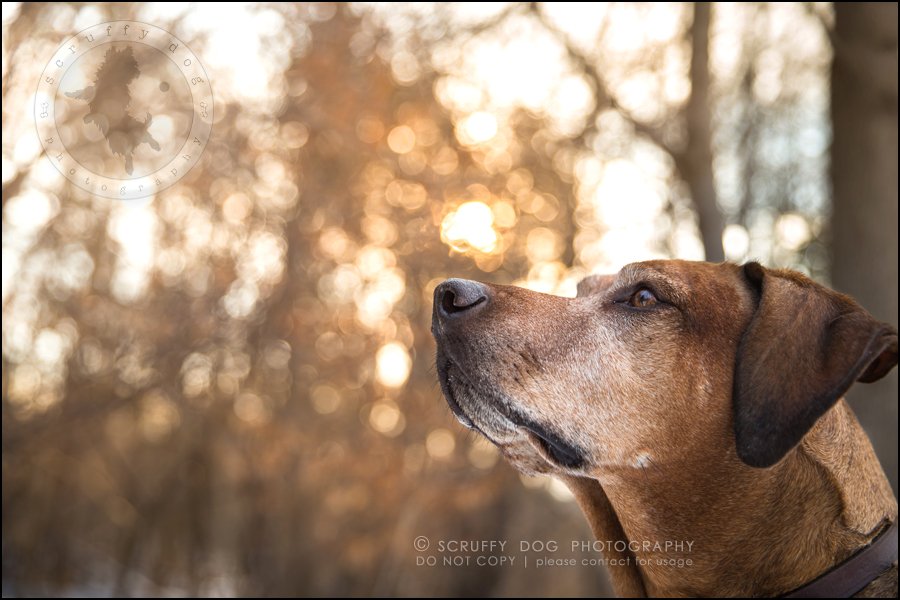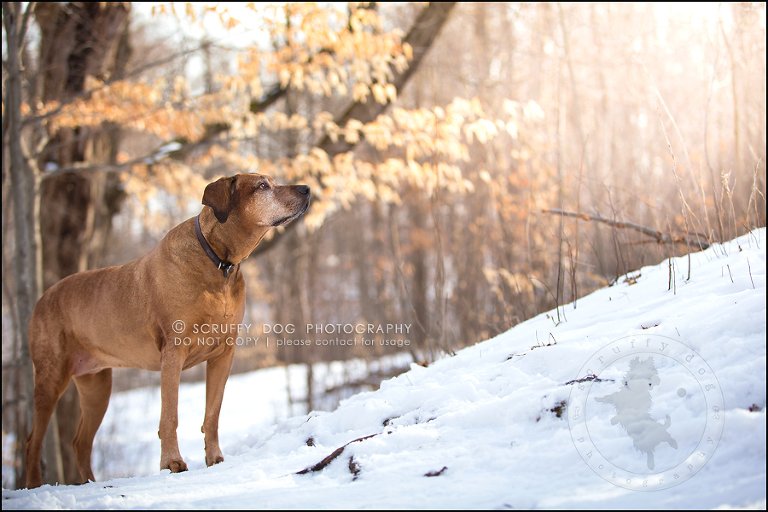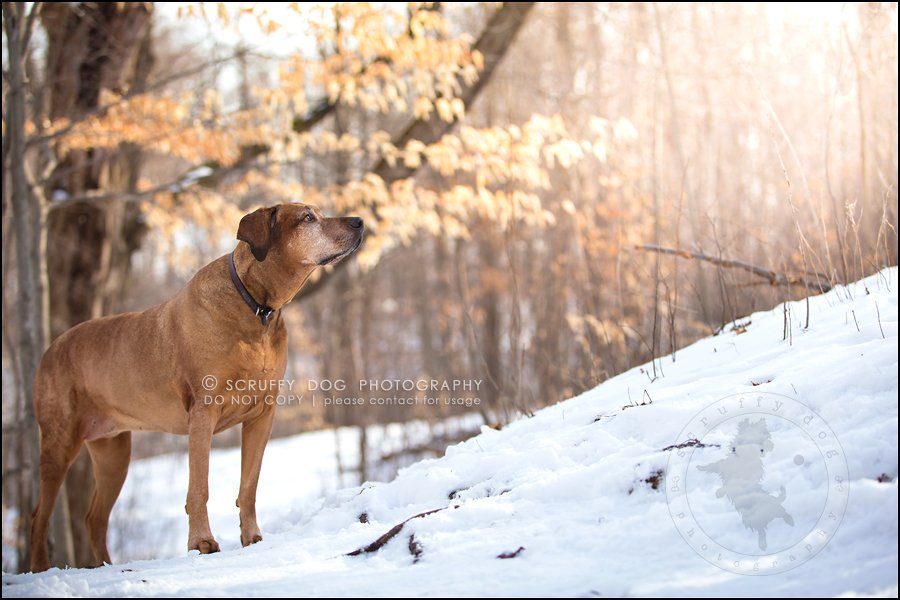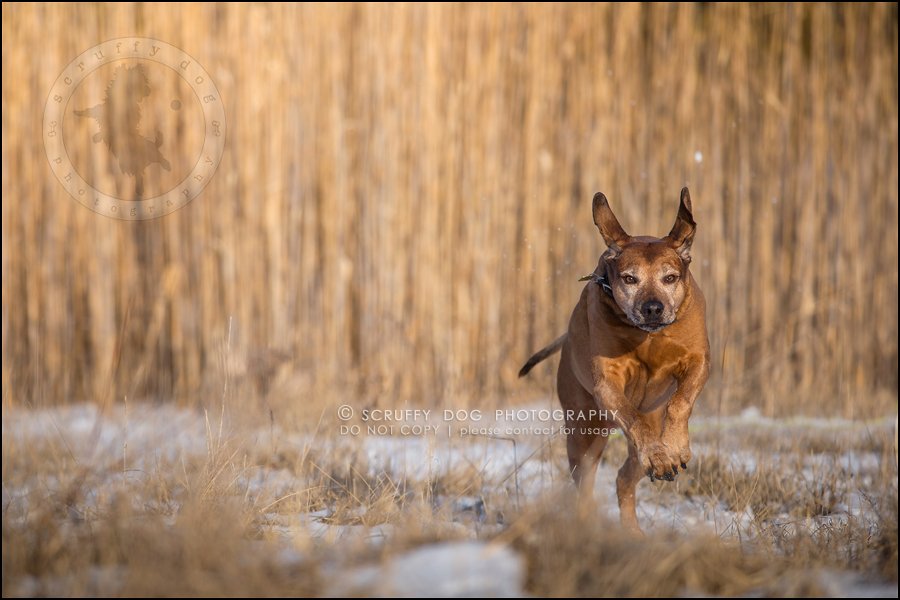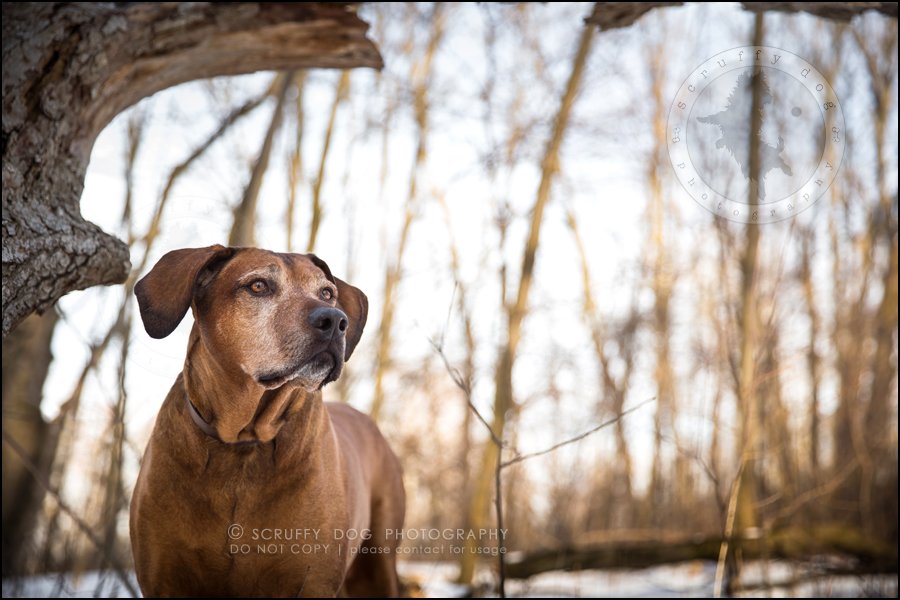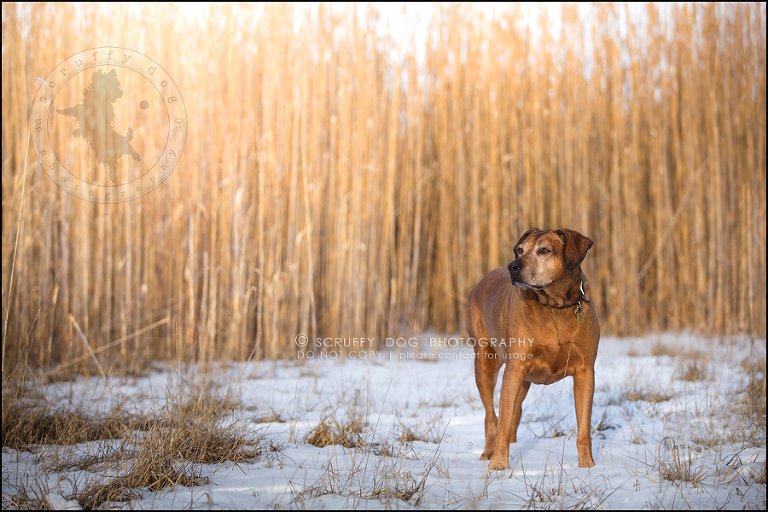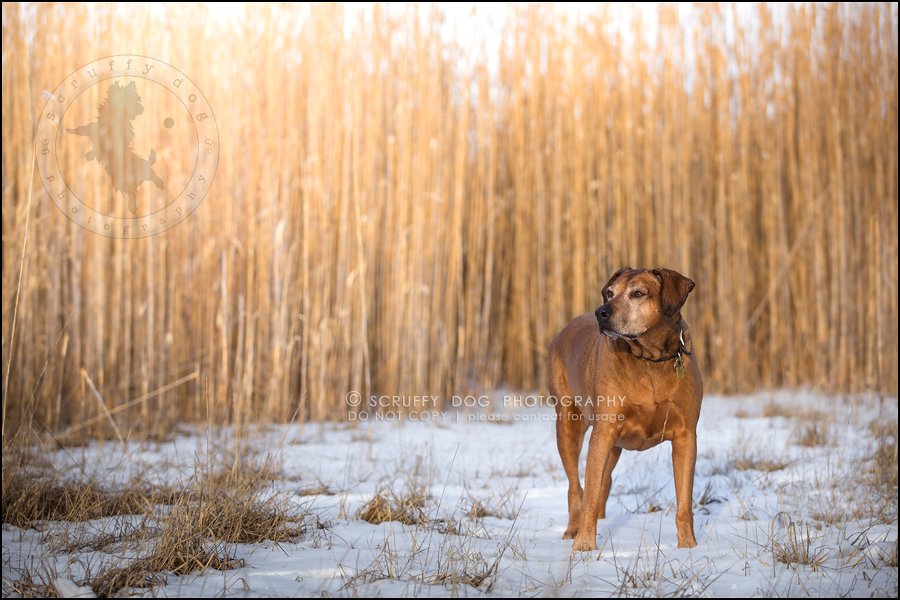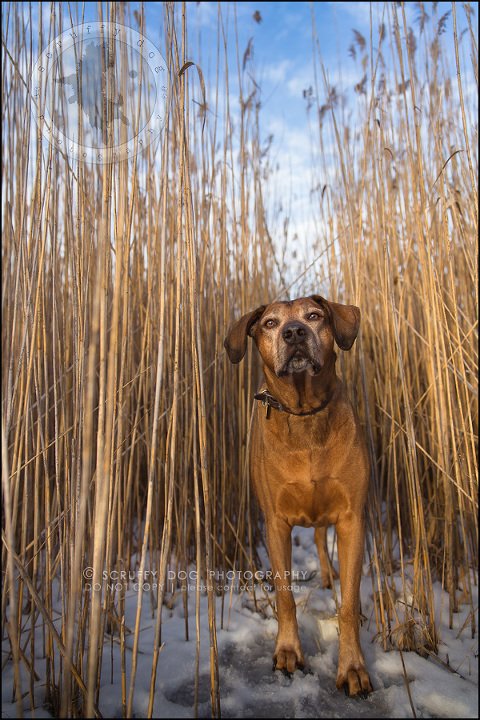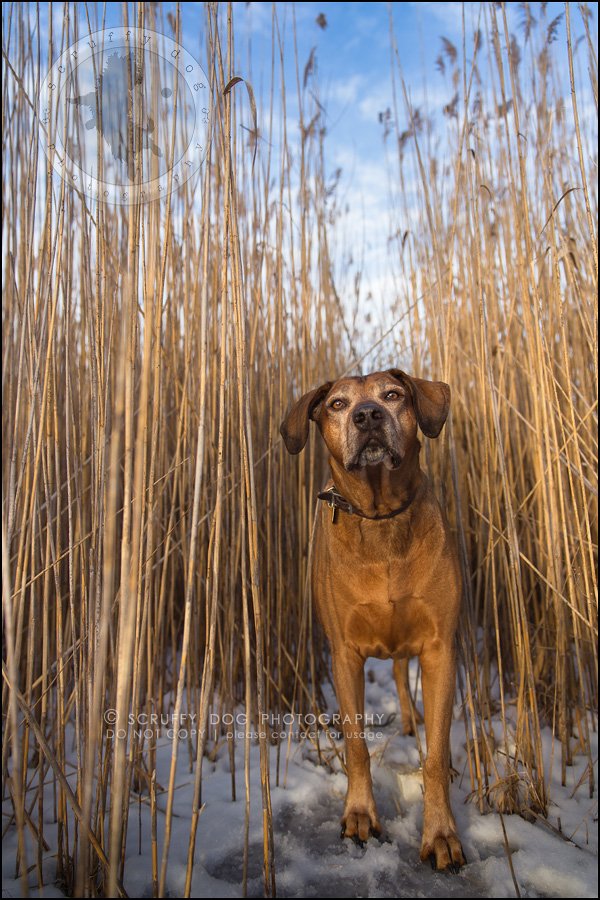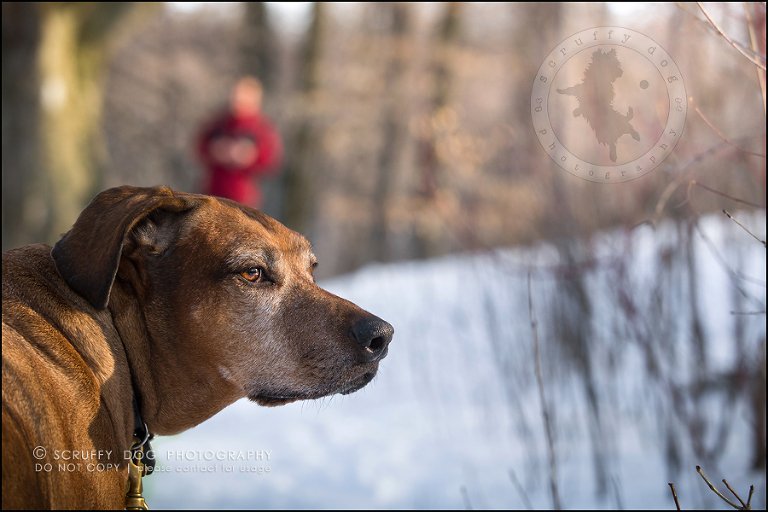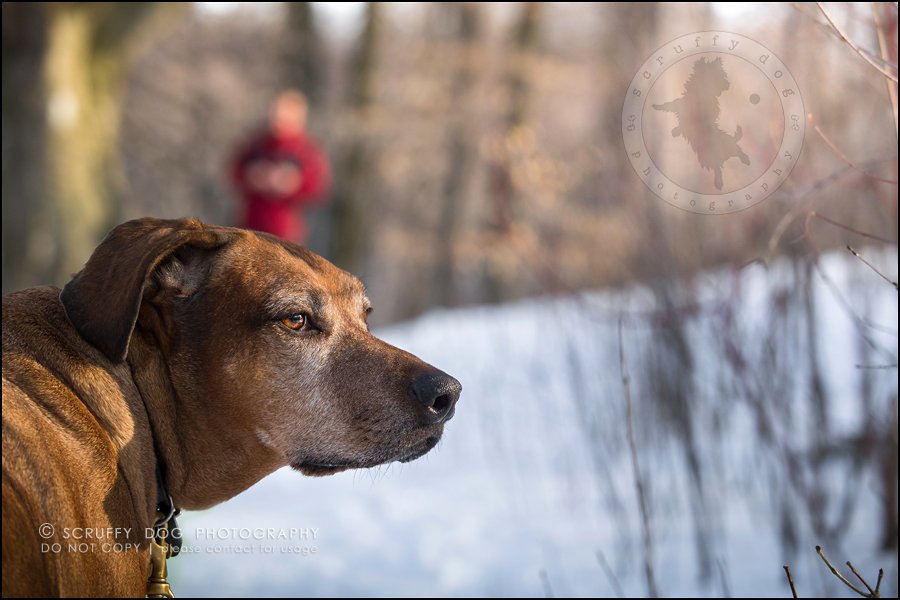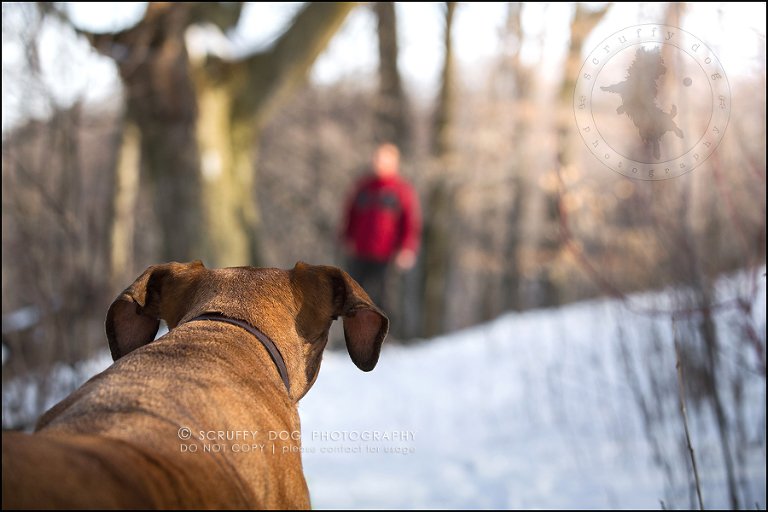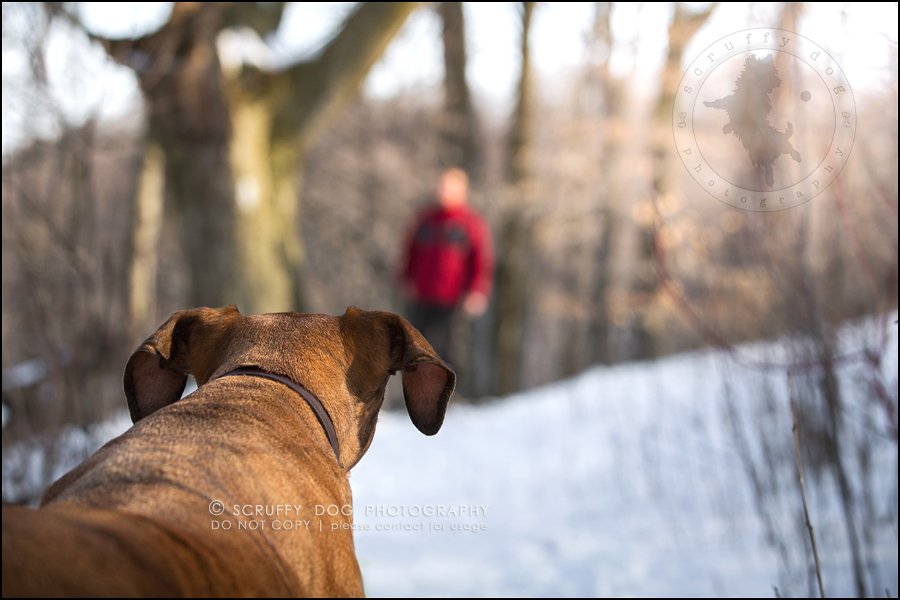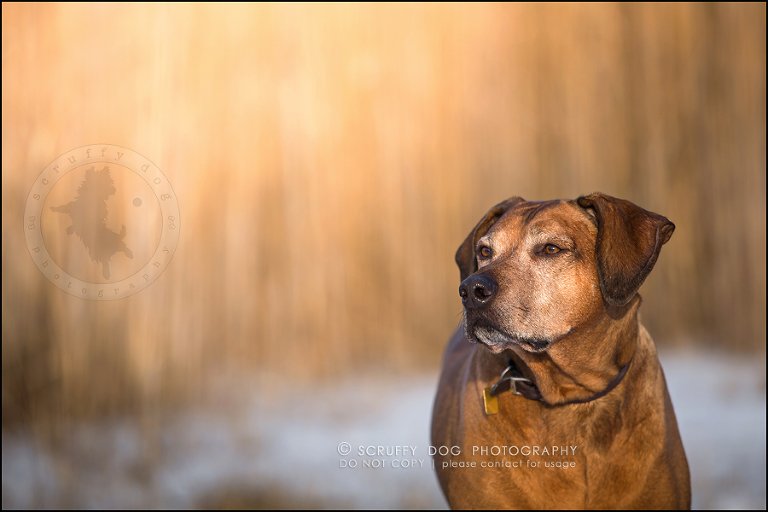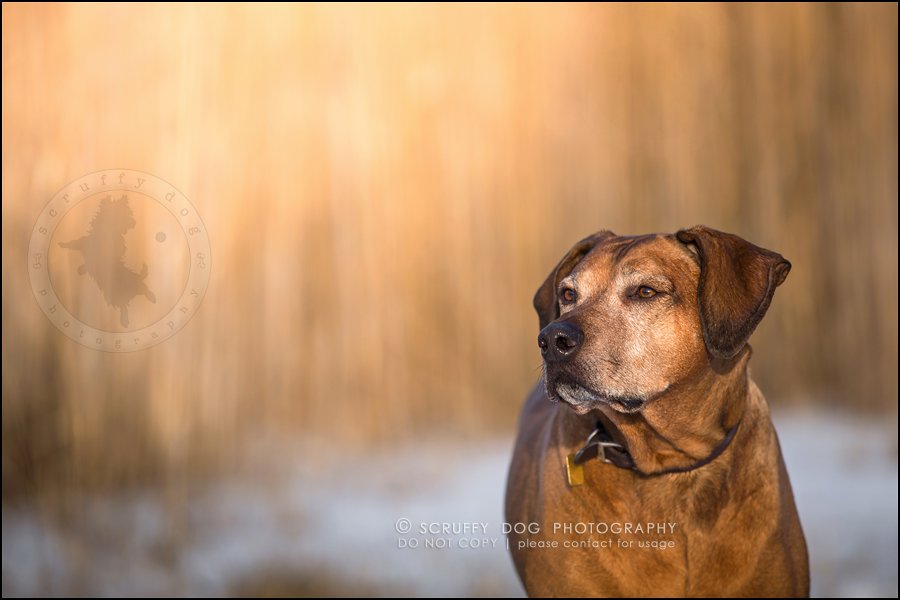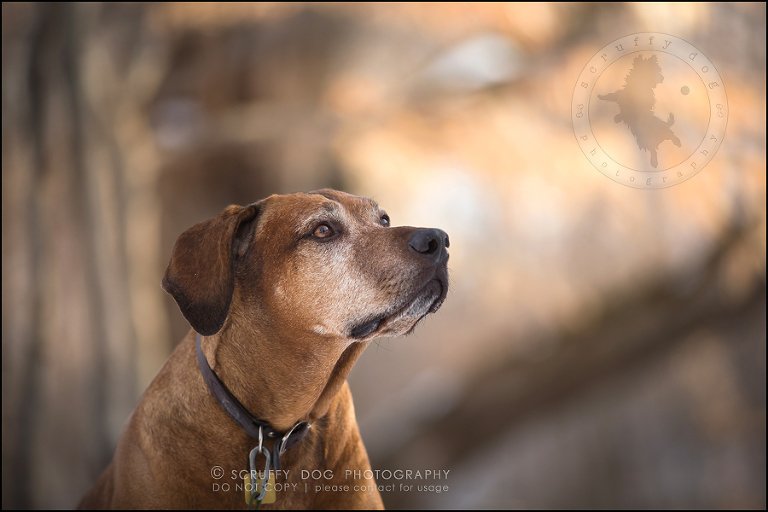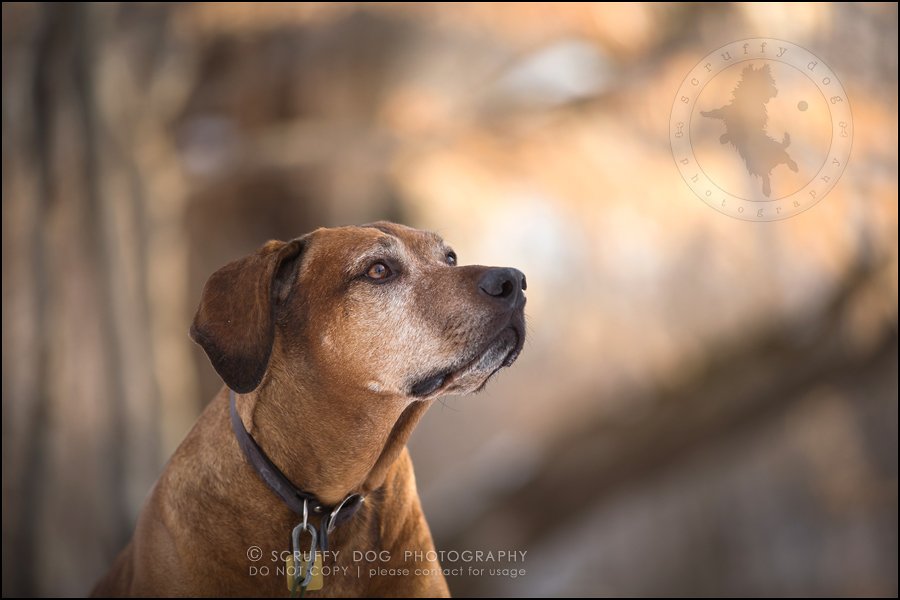 …and a little fun with dad David, of course,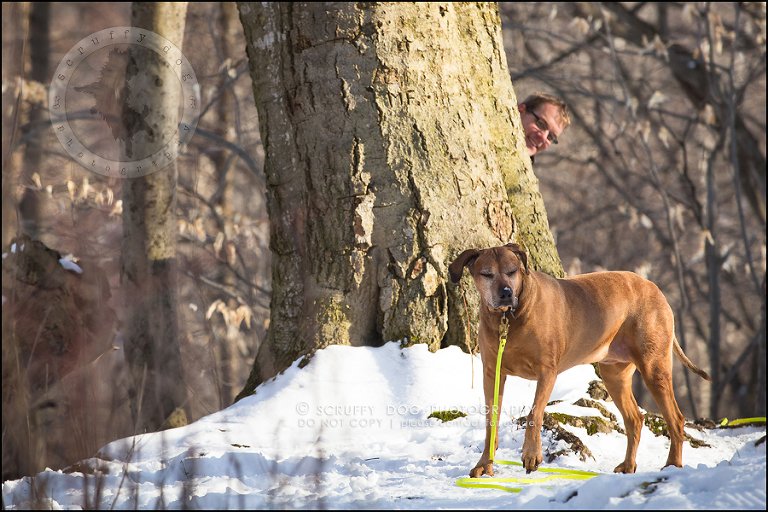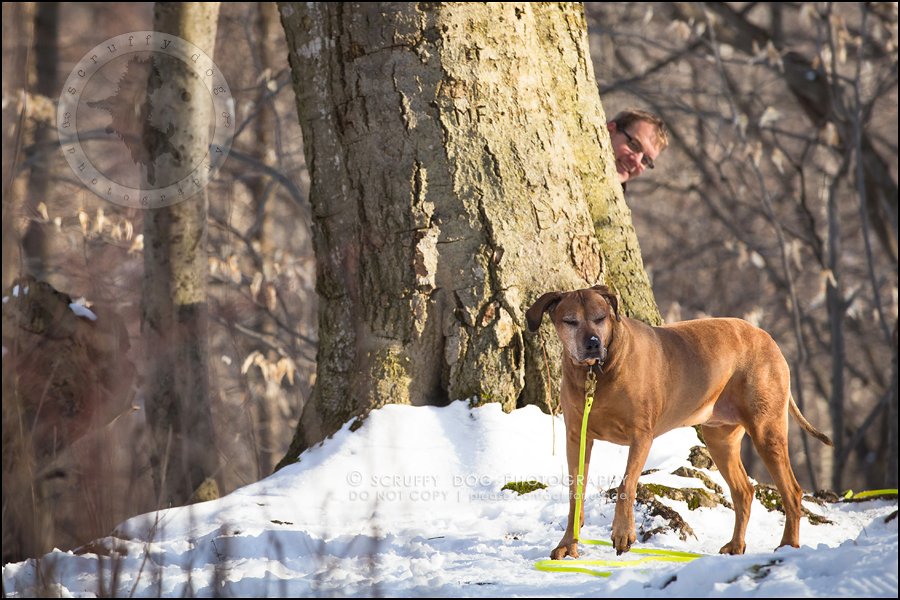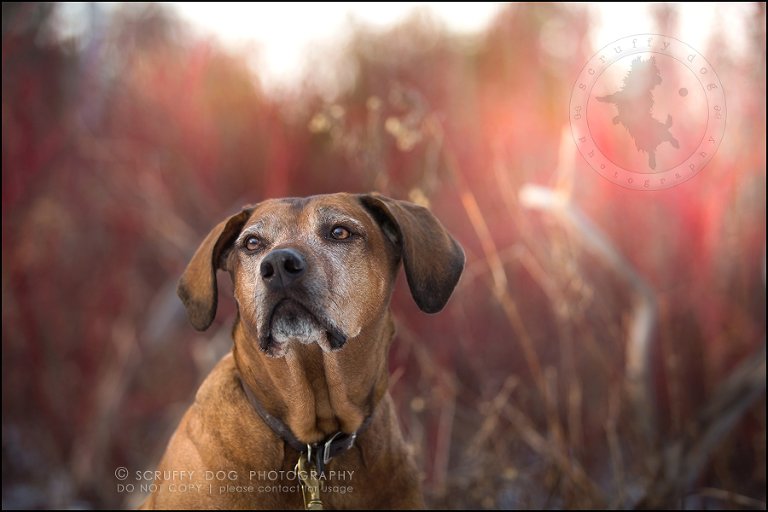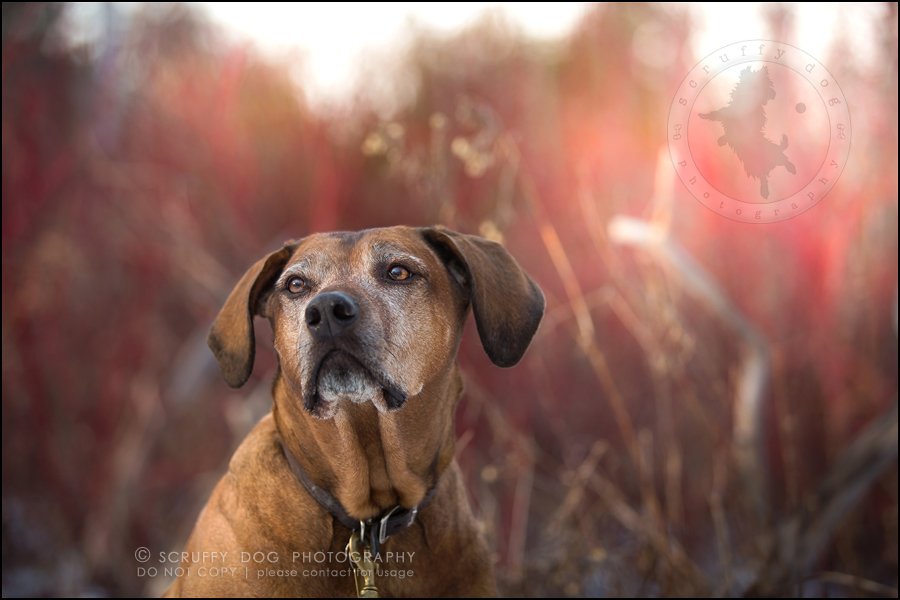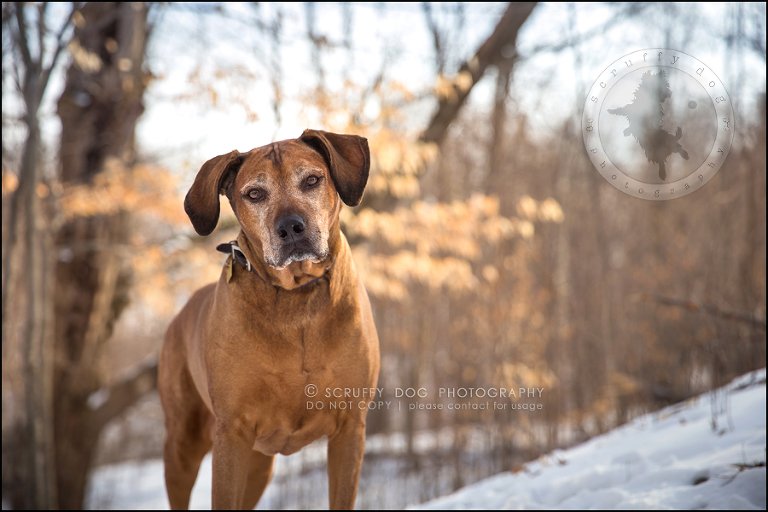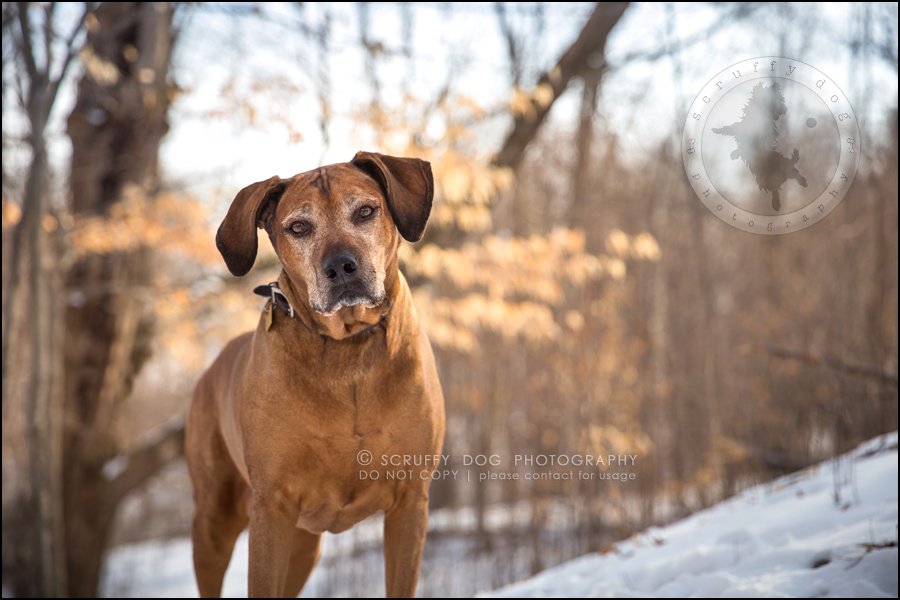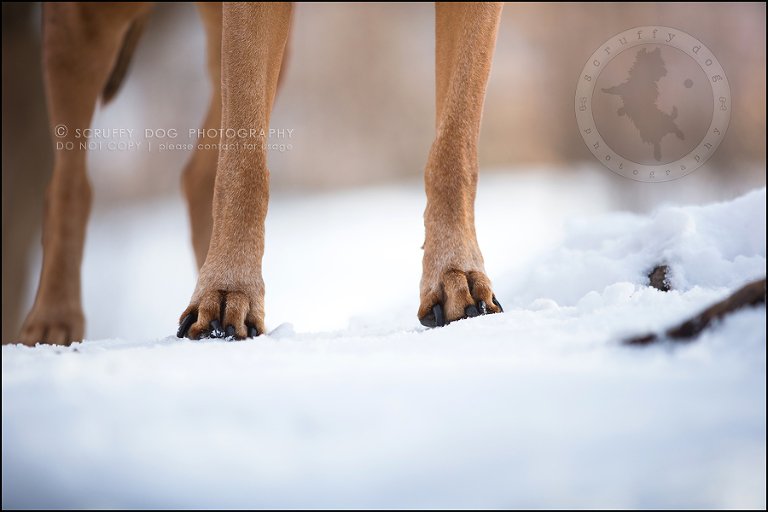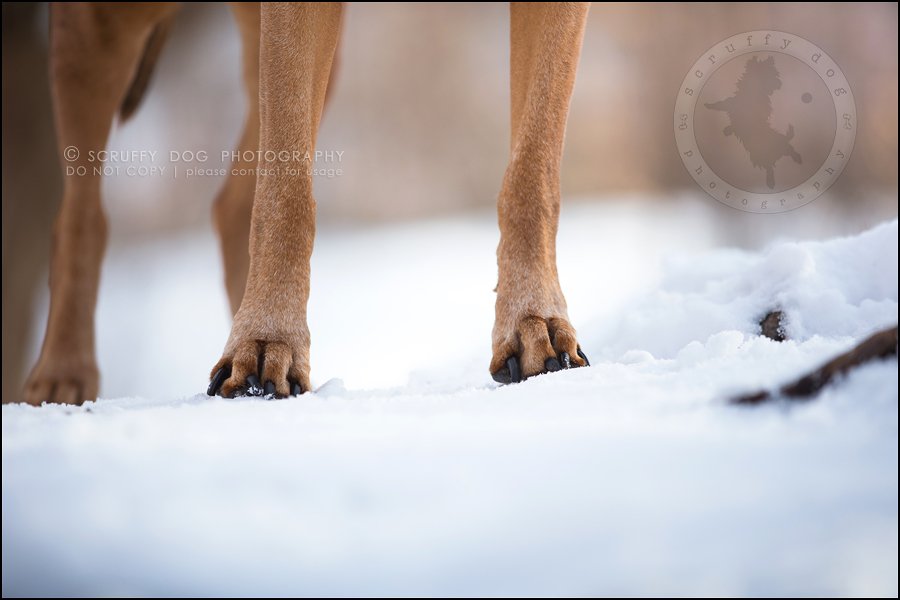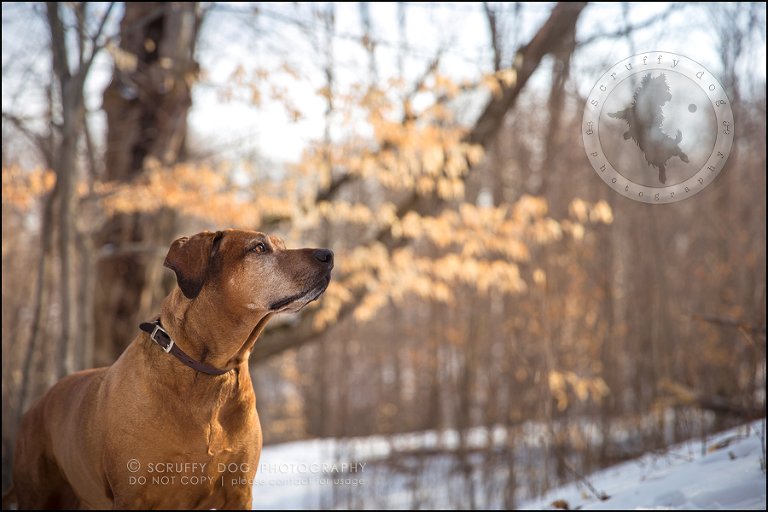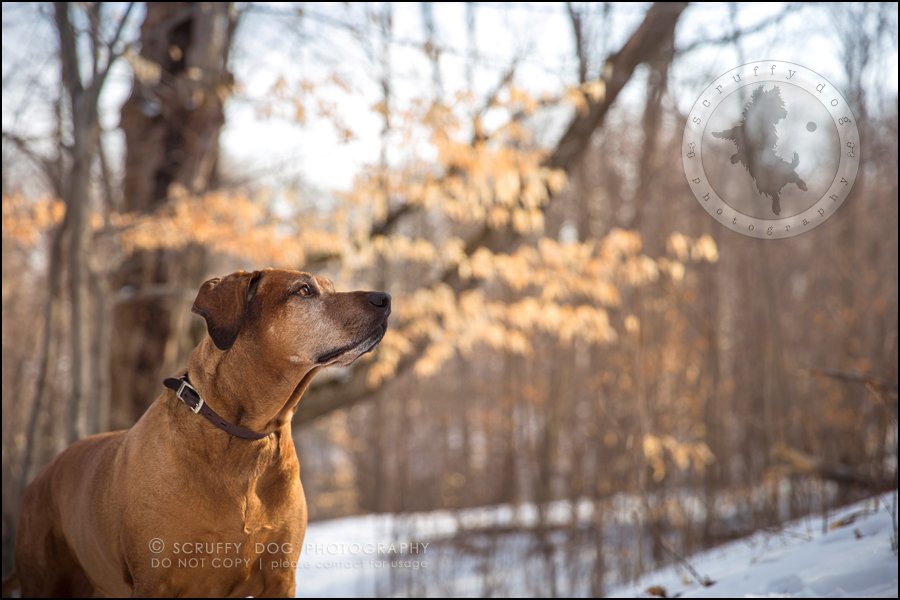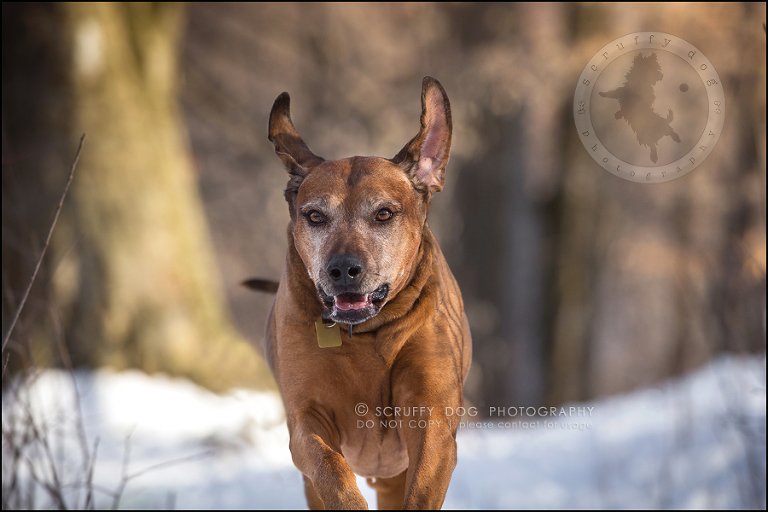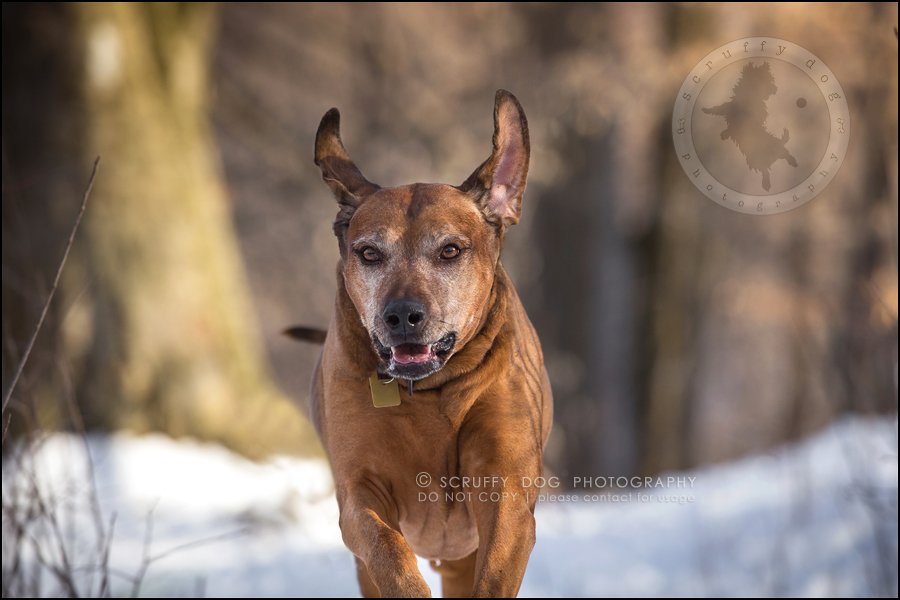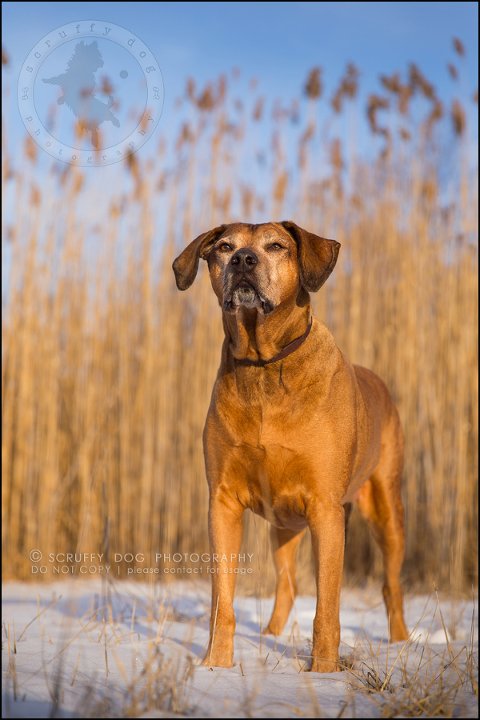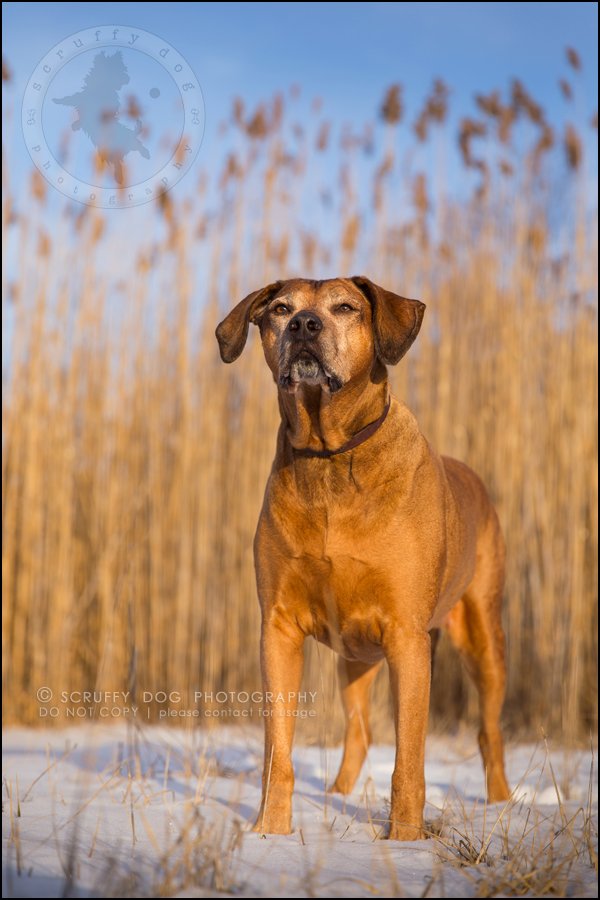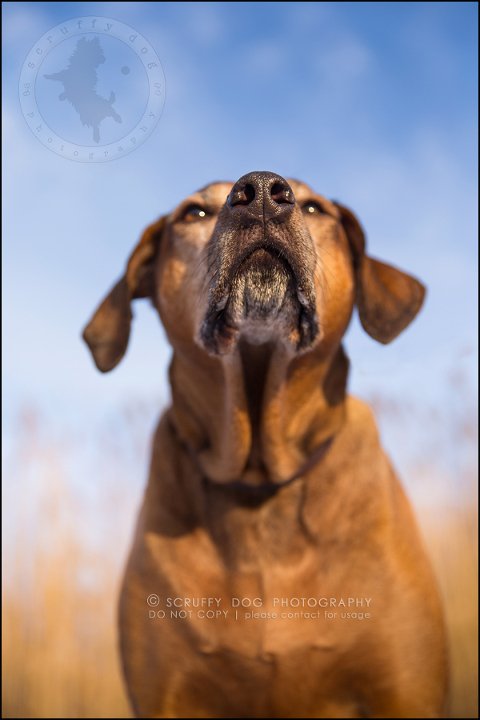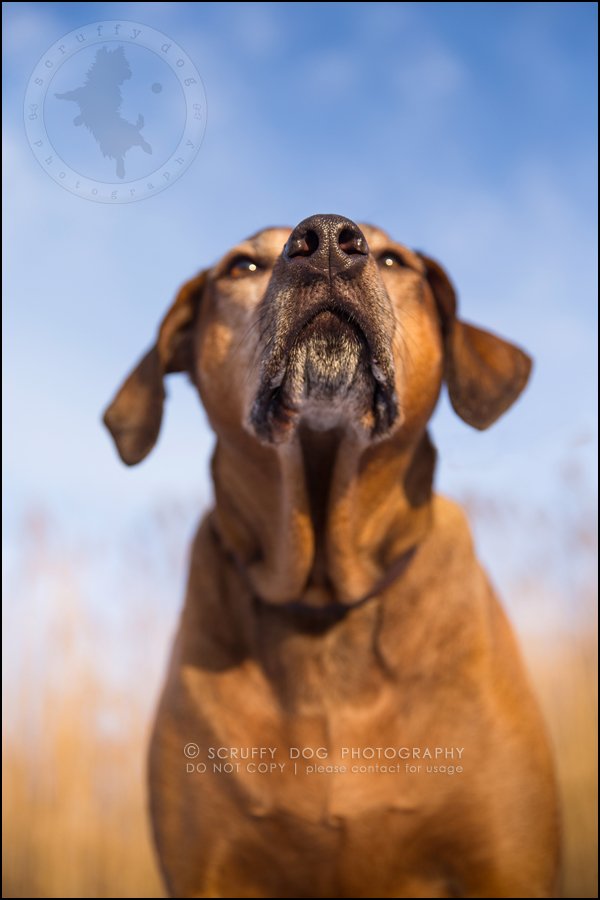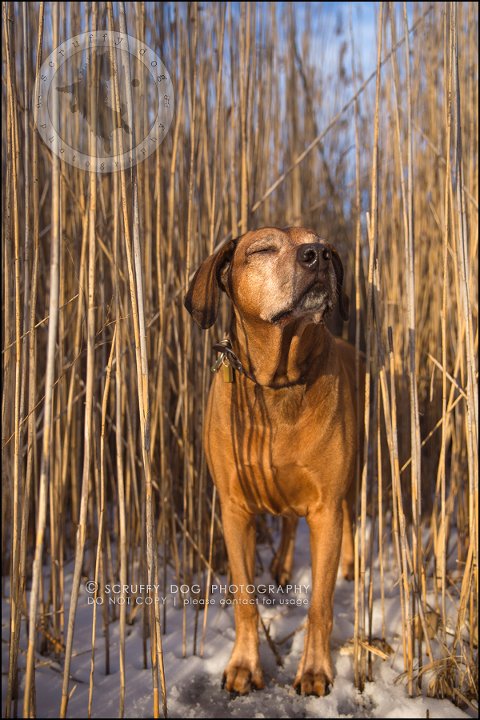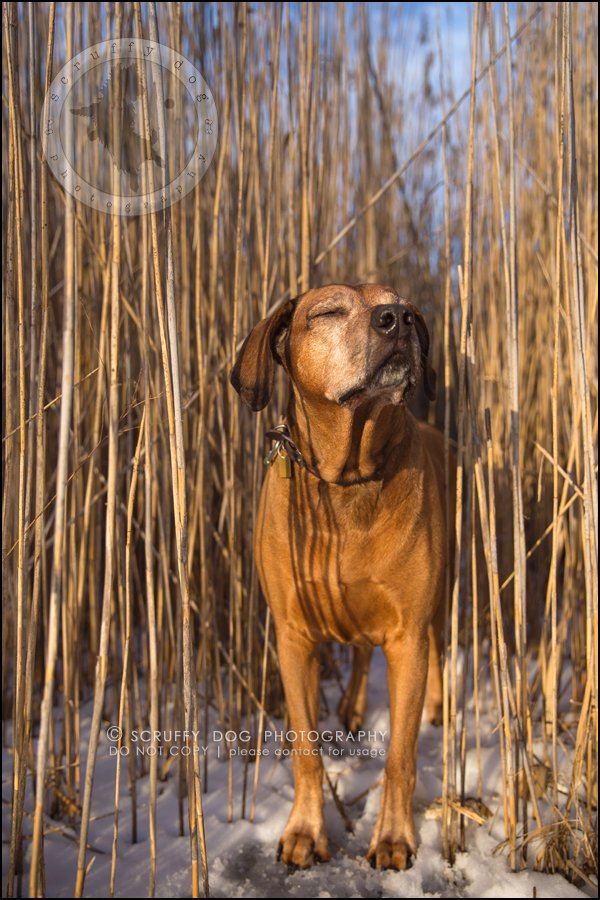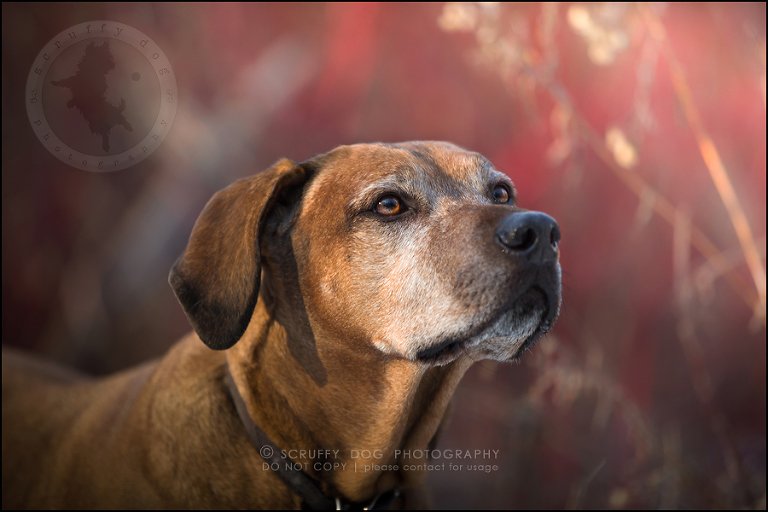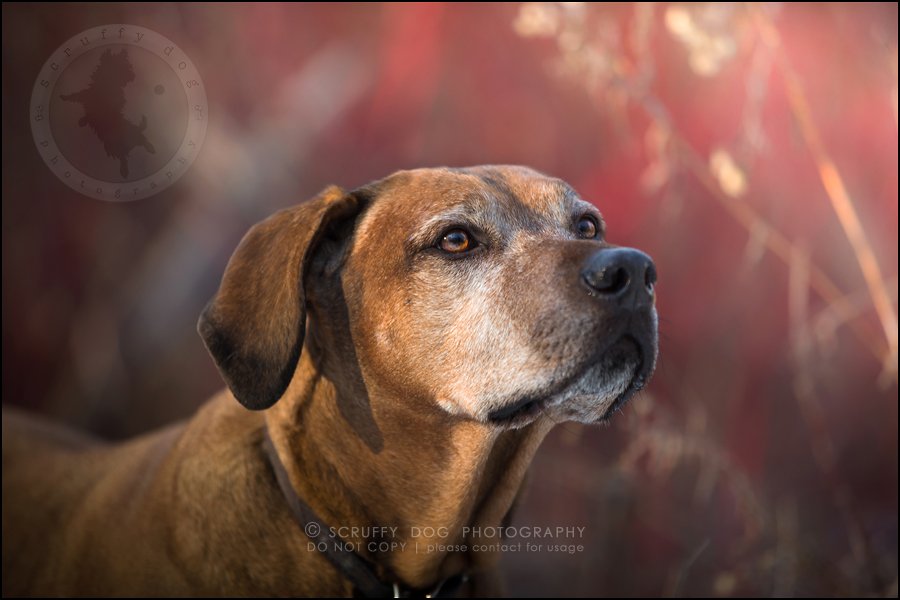 In this case I haven't photoshopped out the long-line that I used for safety's sake for Minnie's running shots.  I have a lot of clients worry about their dogs' safety when it comes to sessions, believing that their 4-legger isn't a candidate for a scruffy session due to the fact that they can't be allowed off leash, but in all cases in Minnie's session (except one) she was on leash or on the long-line.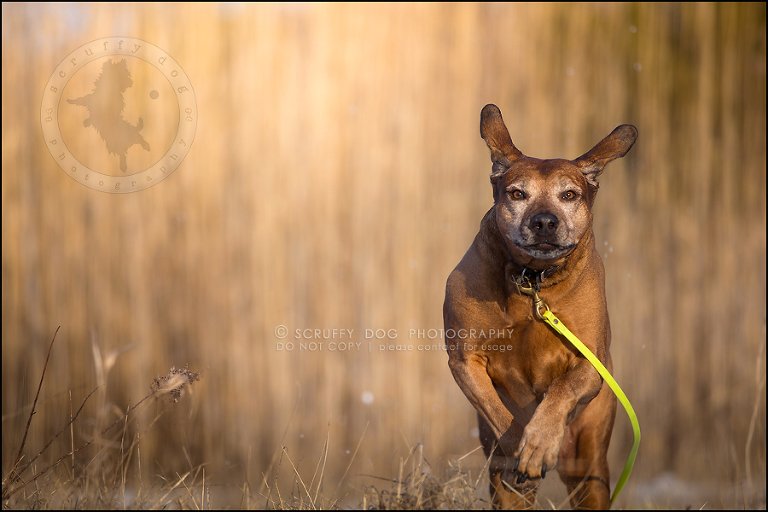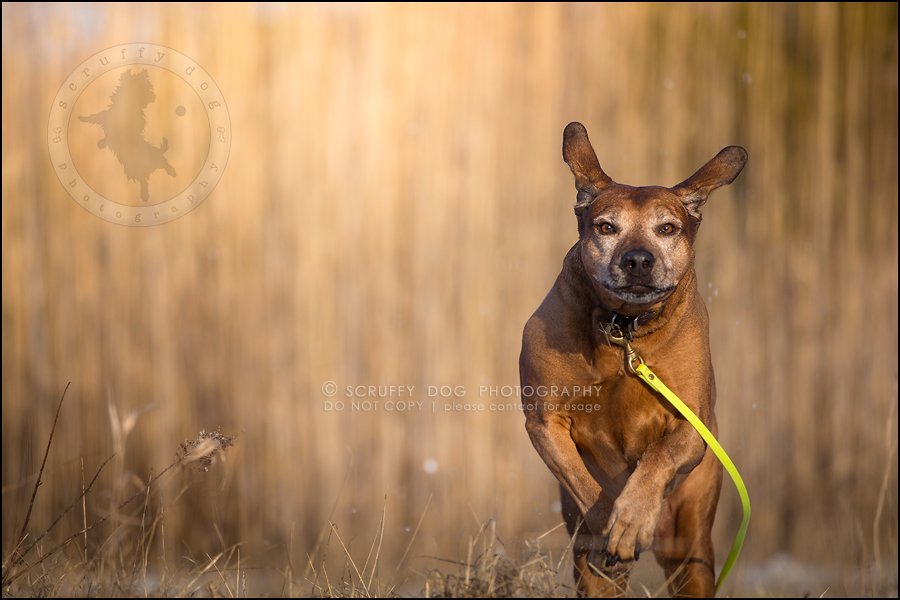 In fact, in this image you can see the slight pull on the collar from the line which I have already removed…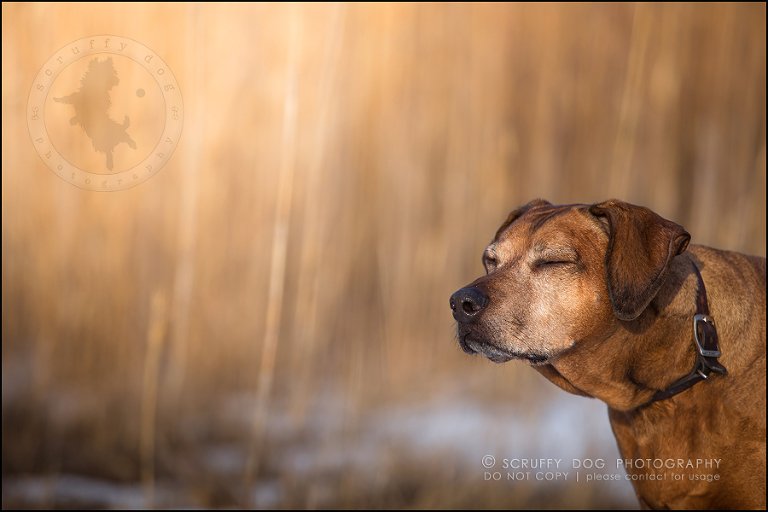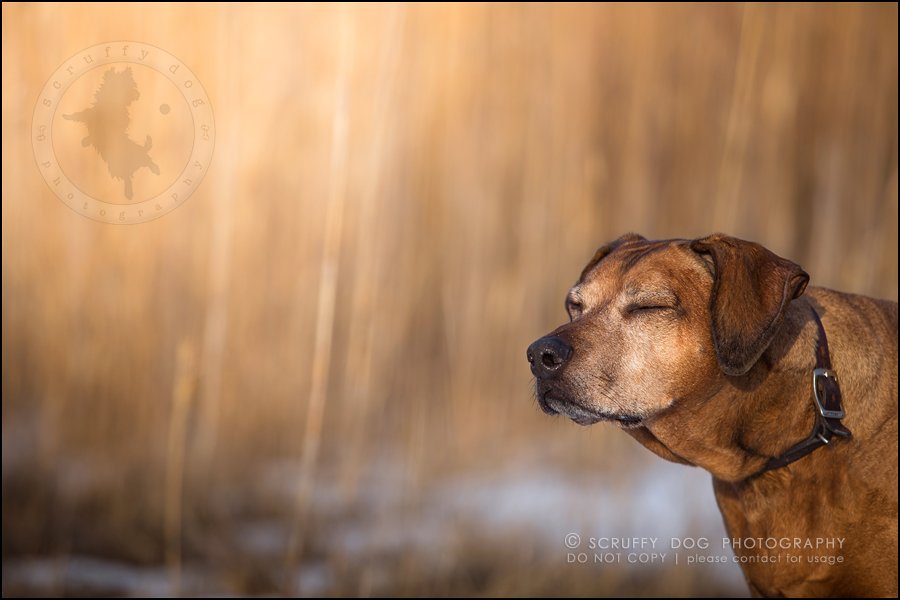 …and here is the image with the collar fixed.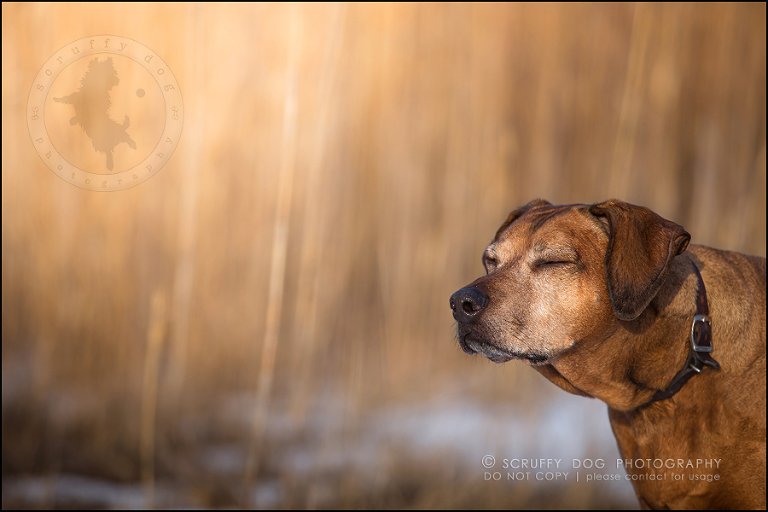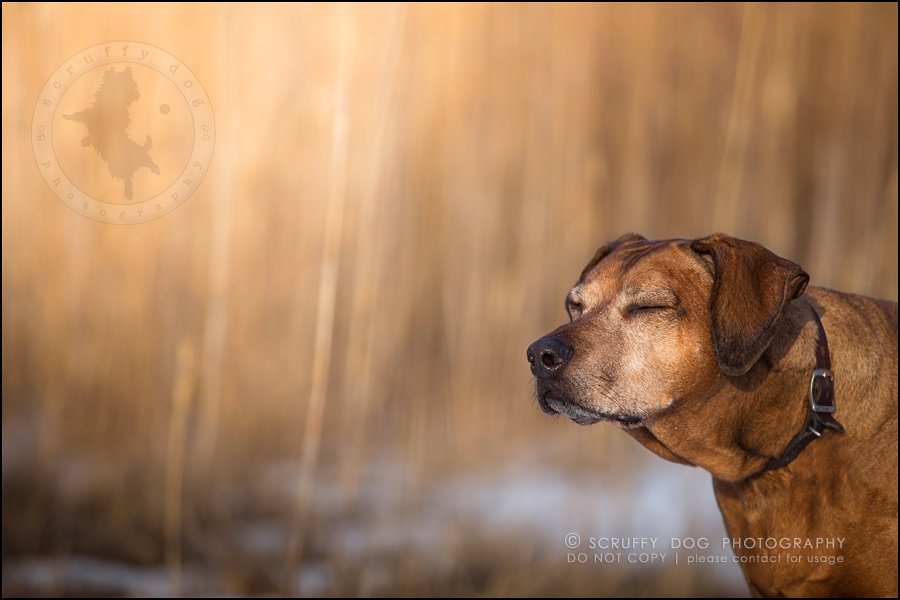 Thank you, Stacey and David, for introducing me to your gorgeous girl, and for being so incredibly patient with this season's weather.  I can only hope that this spring and fall treat us better for Minnie's next two sessions!  I can't wait to see you three again.