i had fun with these two scruffies during their fall photo session here in Scruffyville.  this is Chinook, a 10-year-old collie cross adopted as a puppy from the KW Humane Society …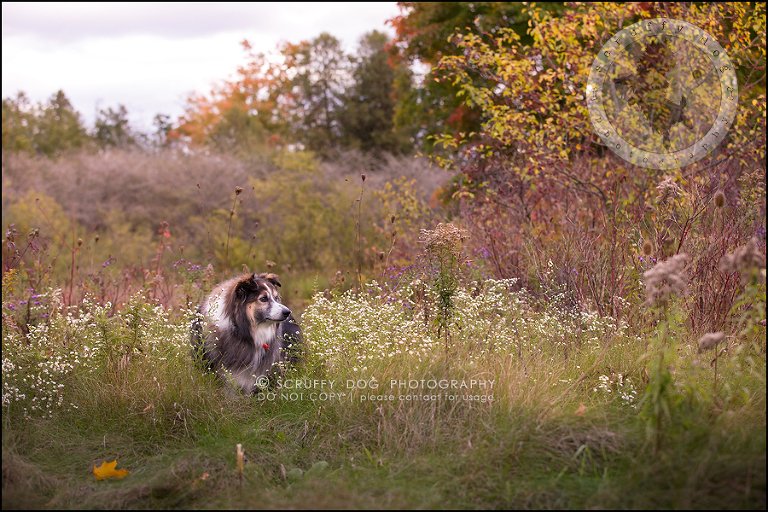 and this is little, 6-year-old George, also a KWHS alum.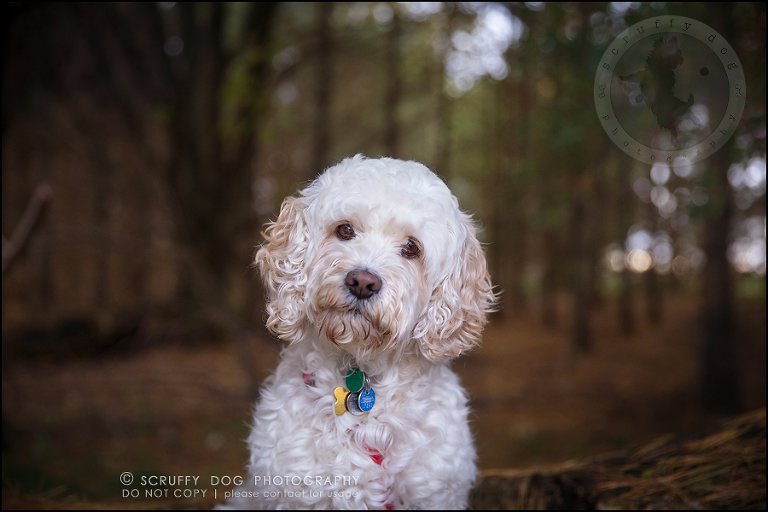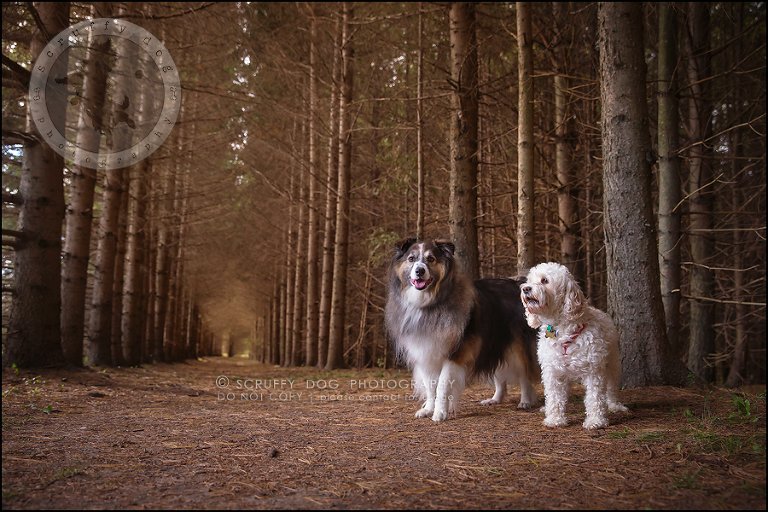 Chinook seemed to feel right at home on the scruffy dog settee.  in fact, i think she would have been quite happy to just lounge there while we continued the session without her.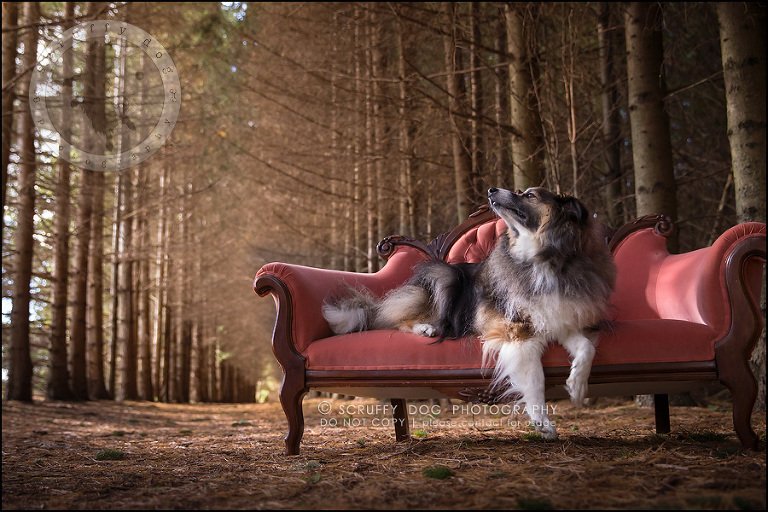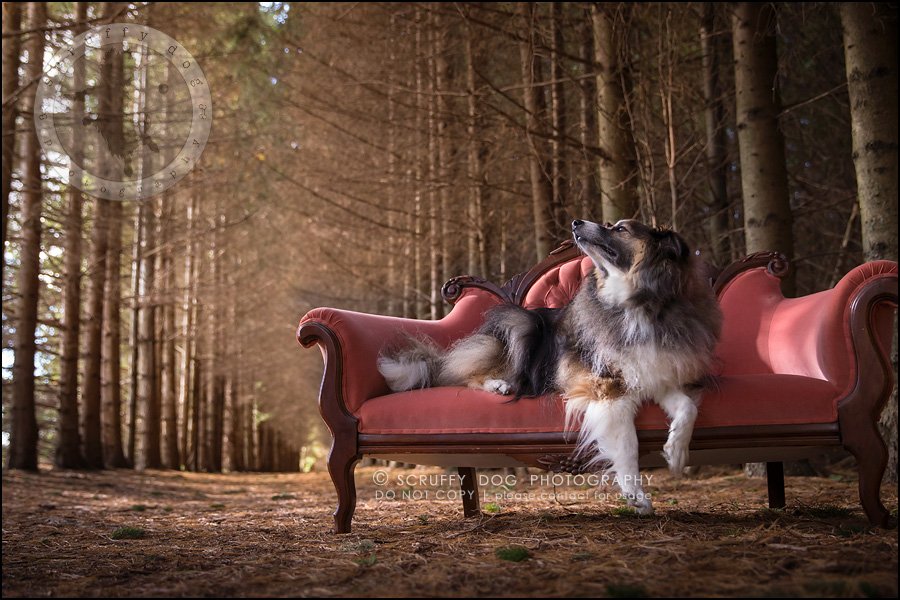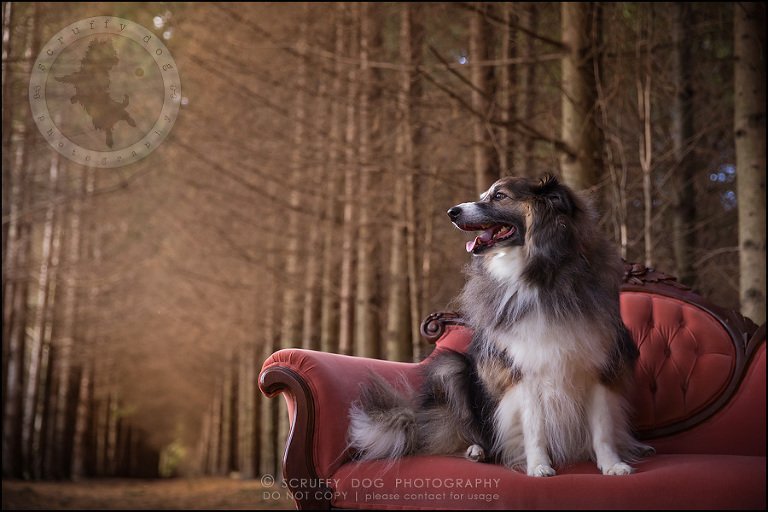 one of Jennifer's goals for this session — besides a canvas, prints, and an album for each George and Chinook — was that i capture images of Chinook with her ears up.  In Jennifer's words: "the one must have shot is a picture of Chinook with her ears up (as in not flattened/back). I have been trying to get a good picture of this for almost 9 years."  perhaps it was the magic of the forest, but fortunately we had no problem perking Chinook's ears up.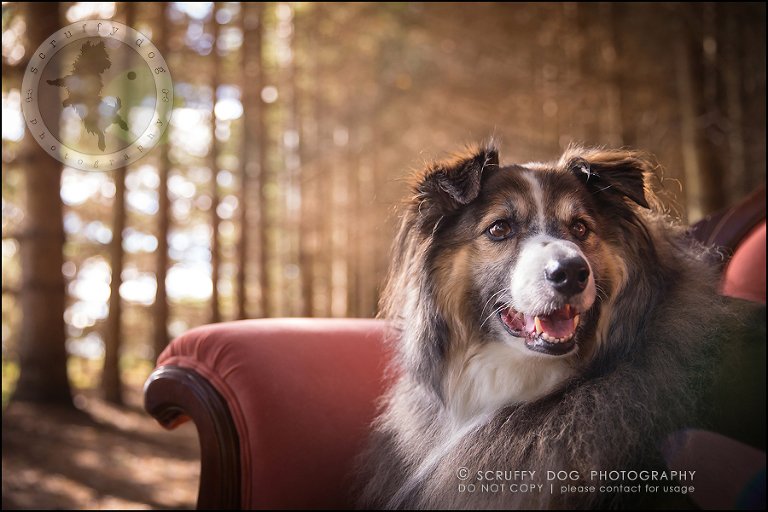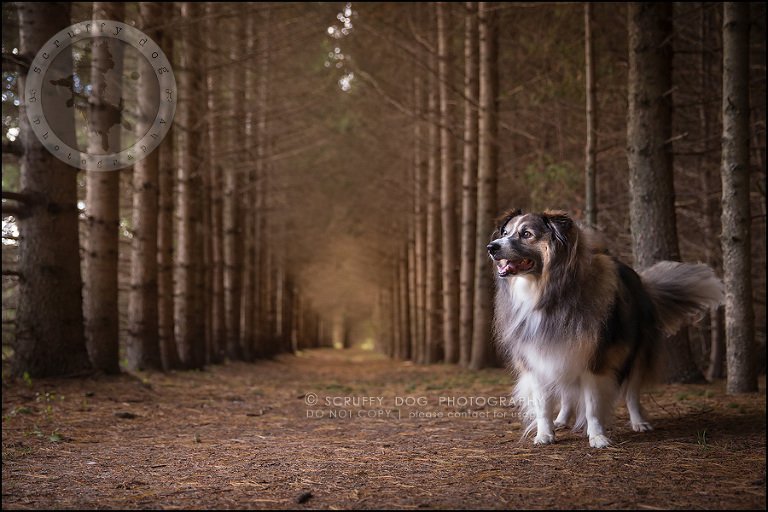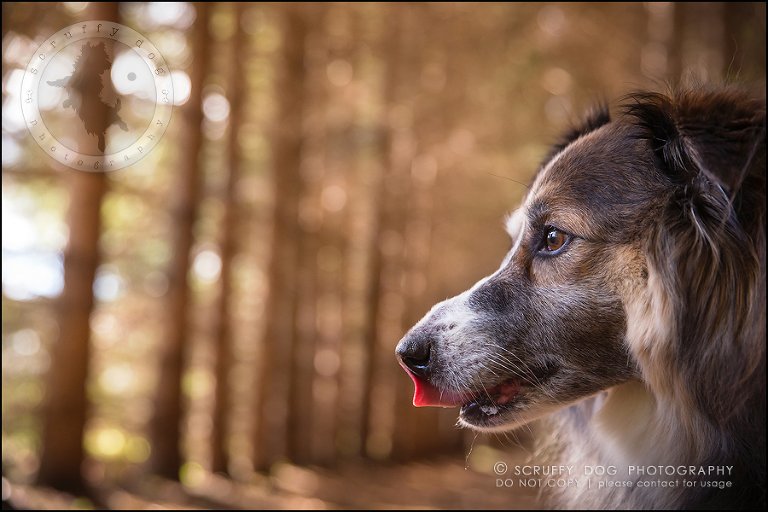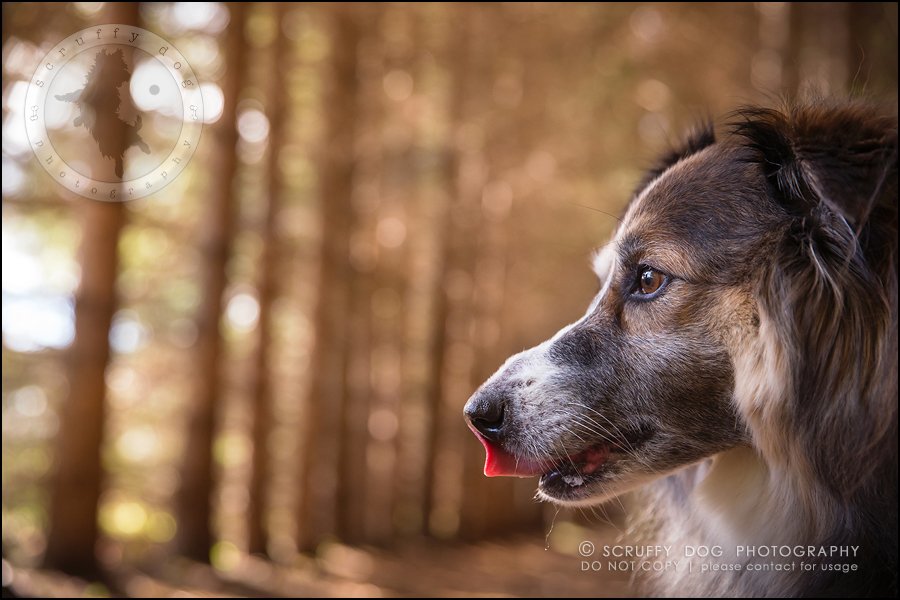 with Chinook and George's Big Picture session, we had lots of time for the settee, the forest, romping in the field, the meadow, and even down on the beach, giving us great variety for their individual albums!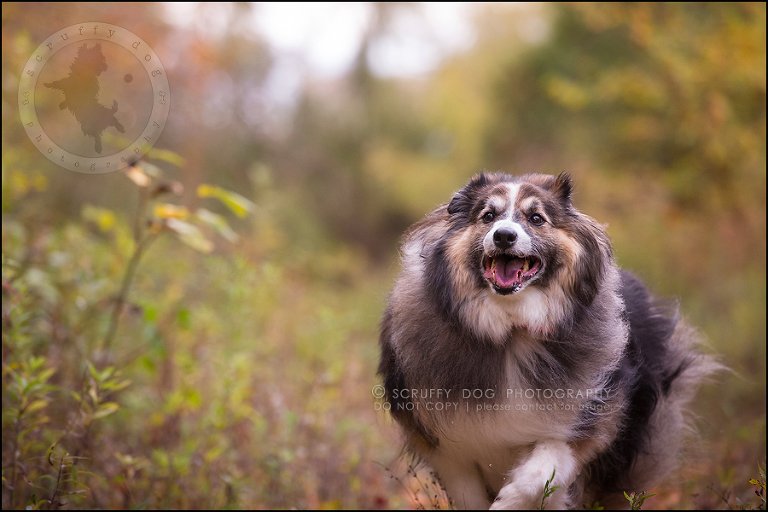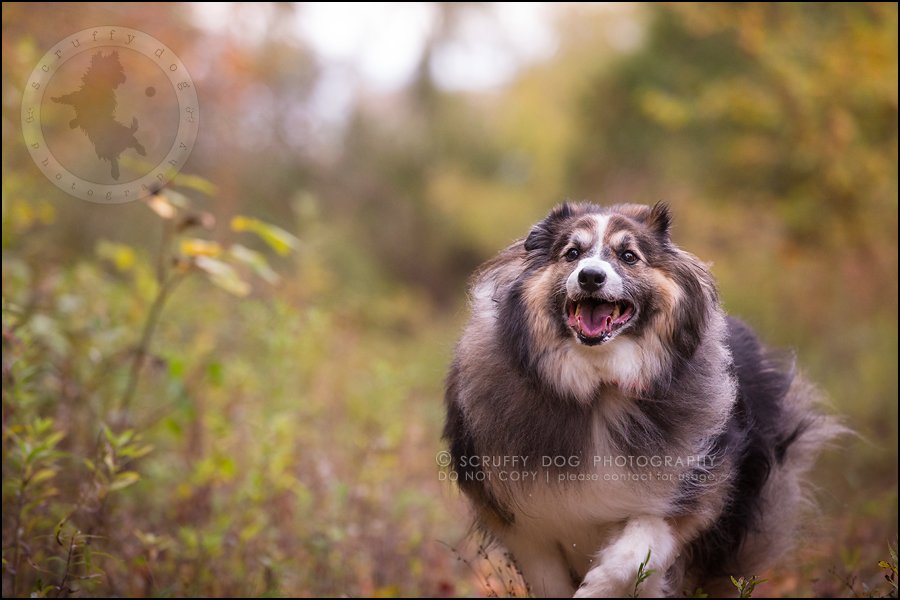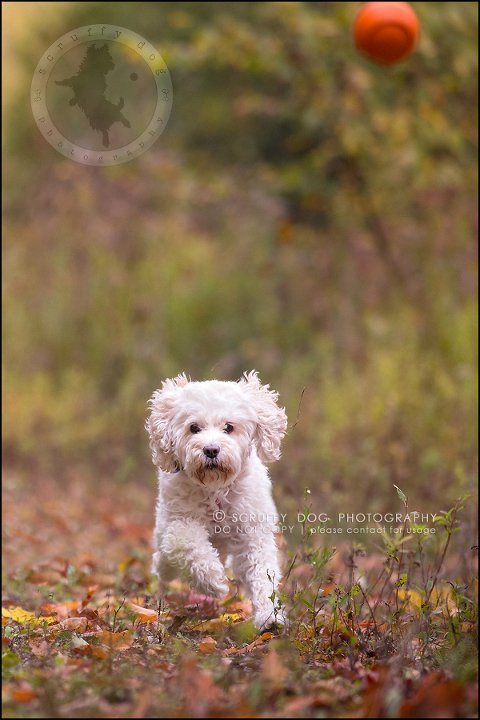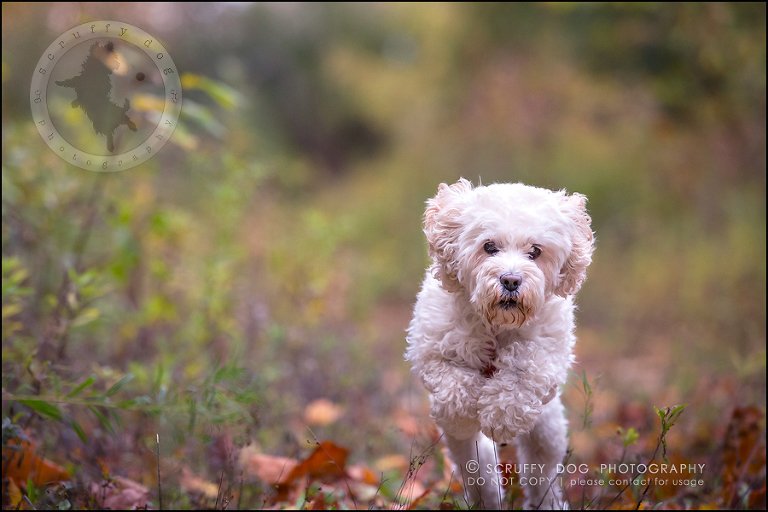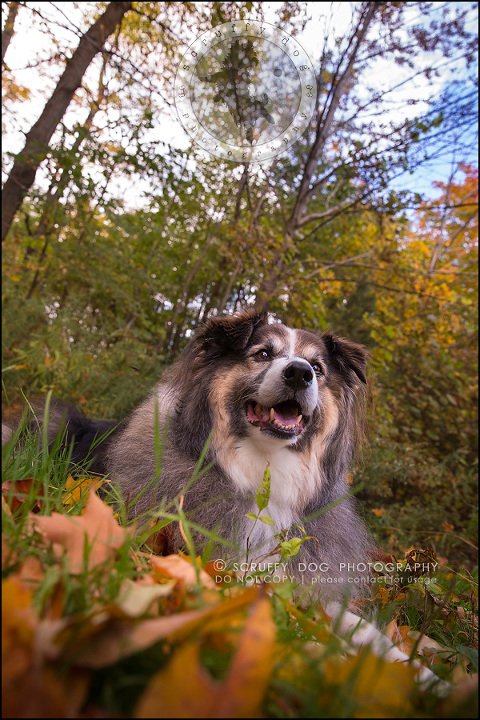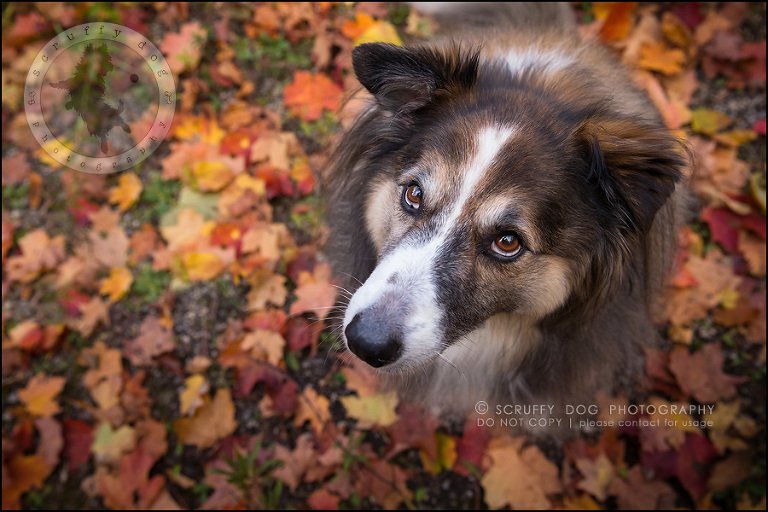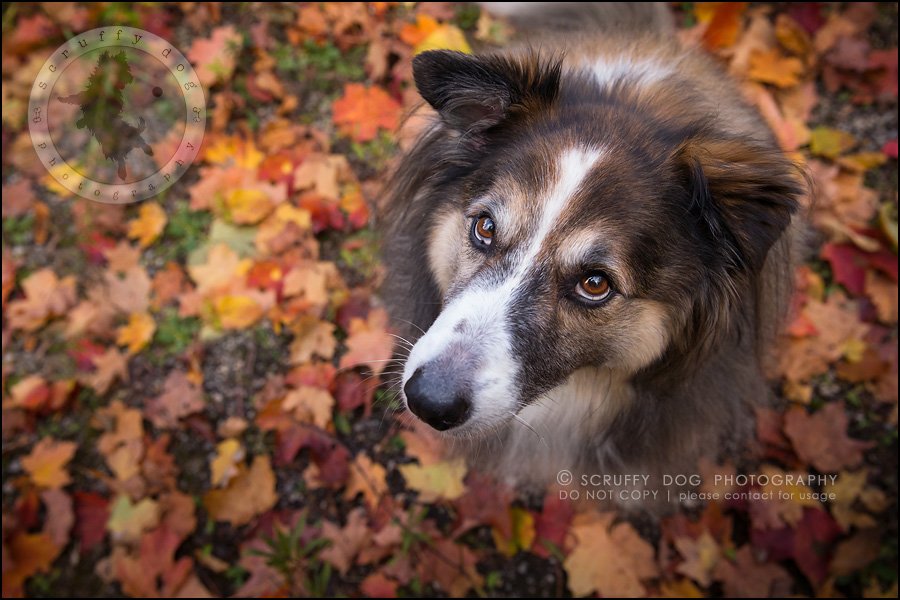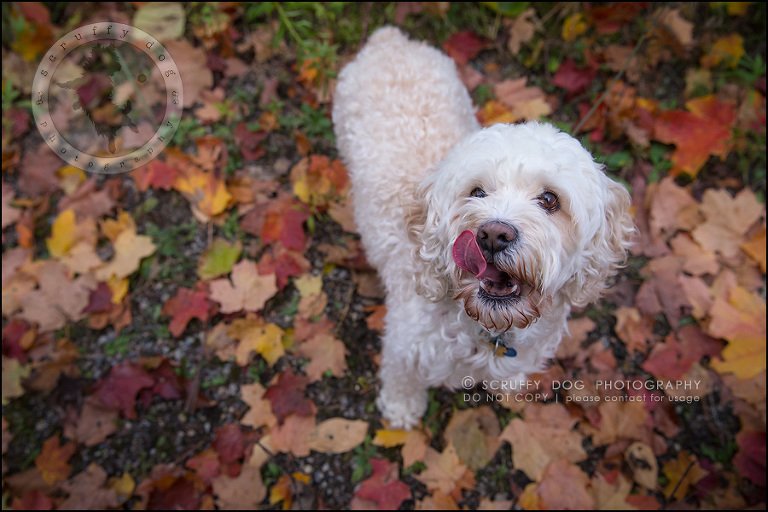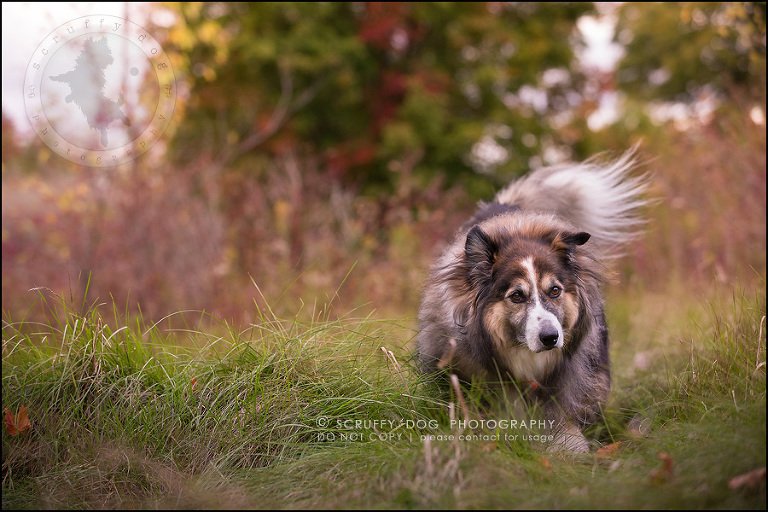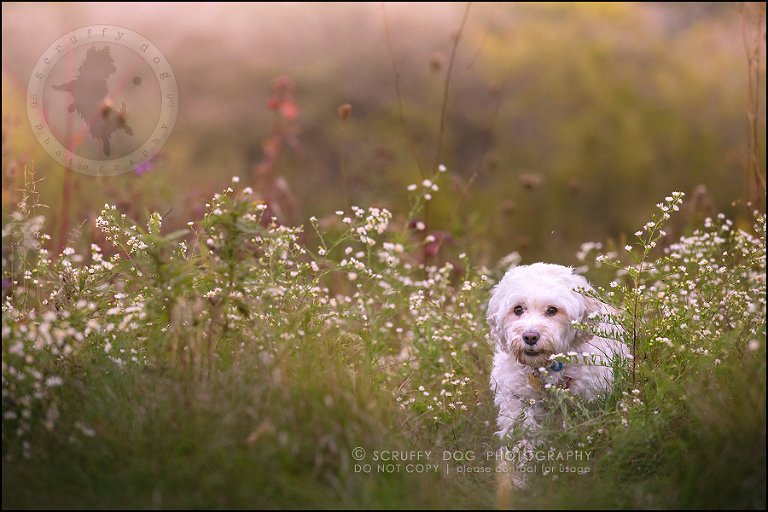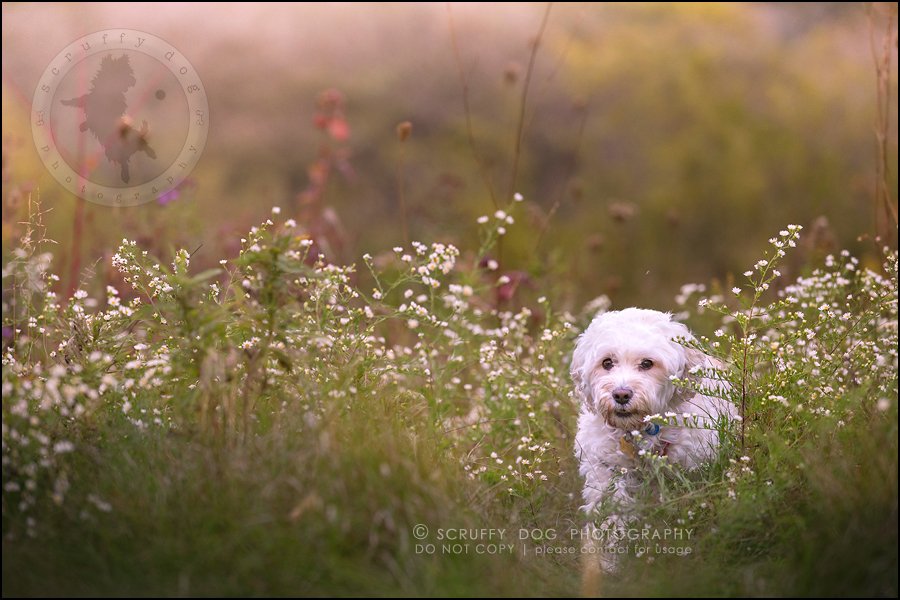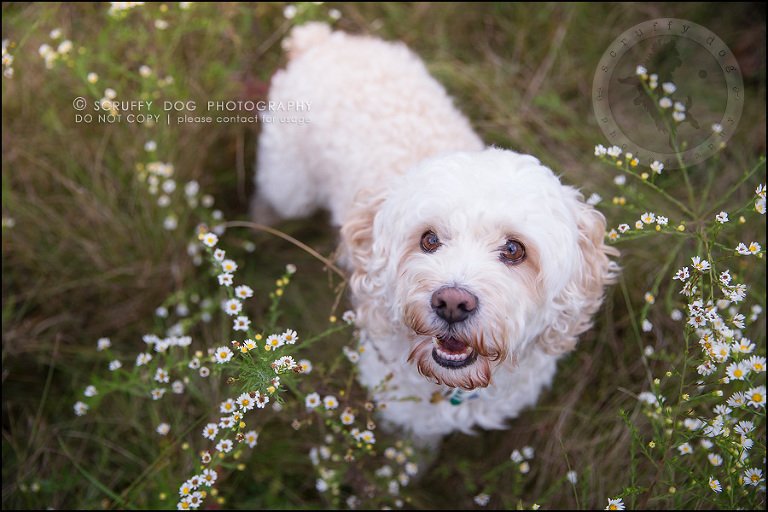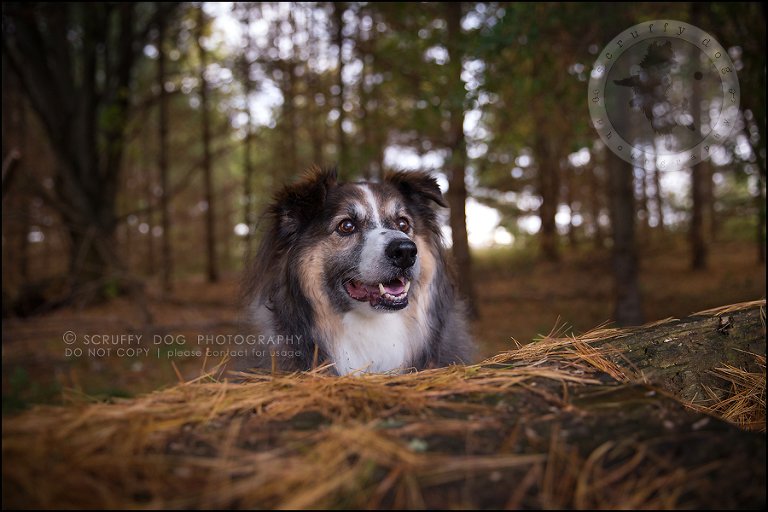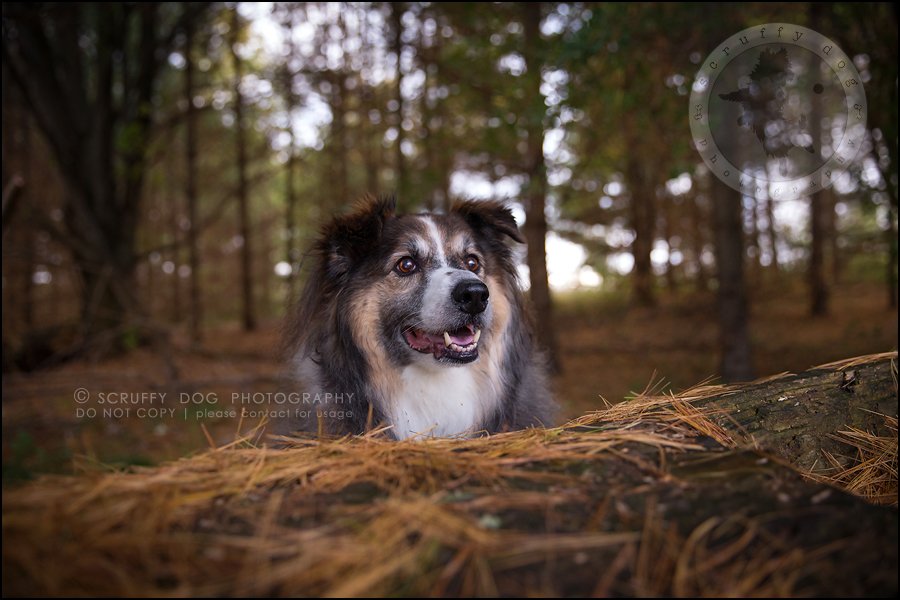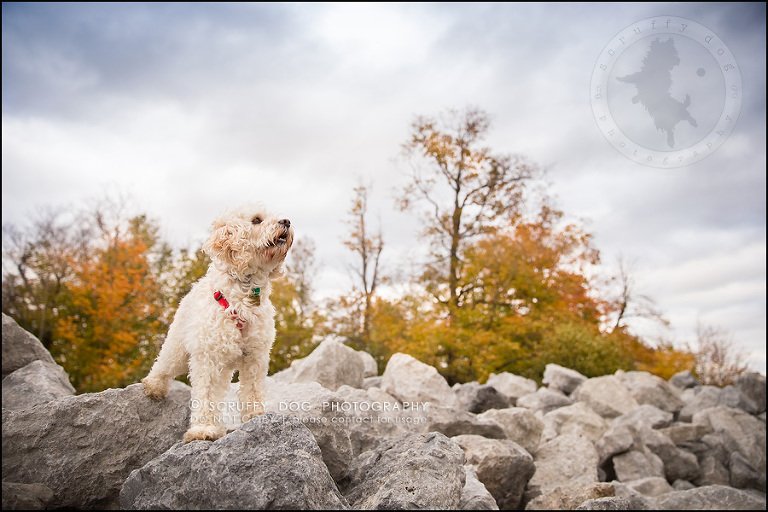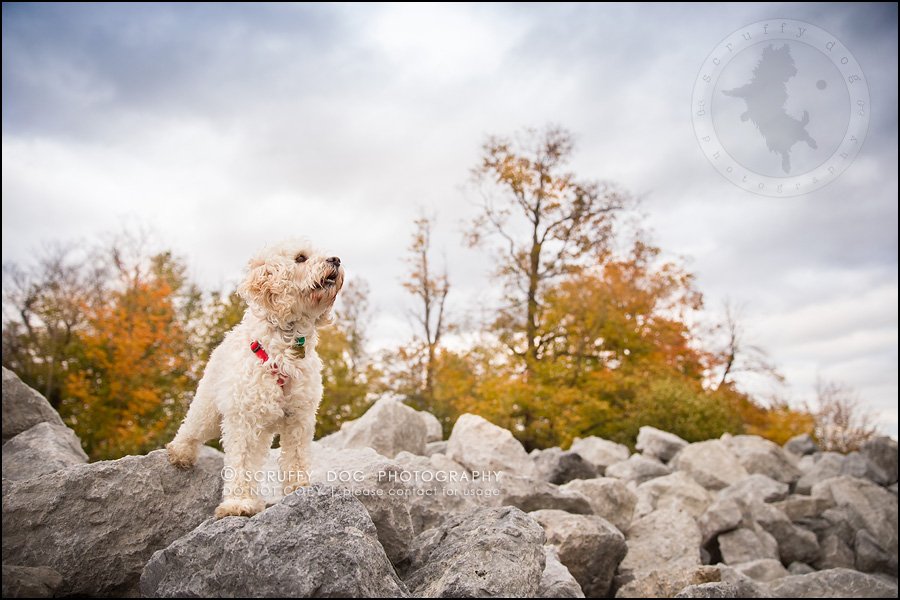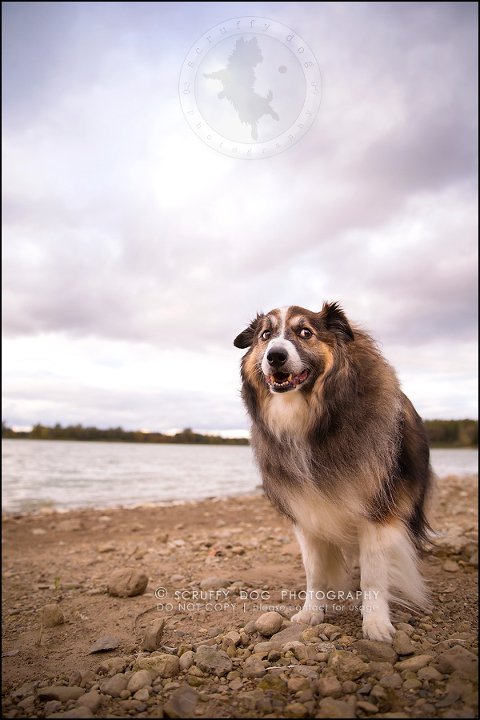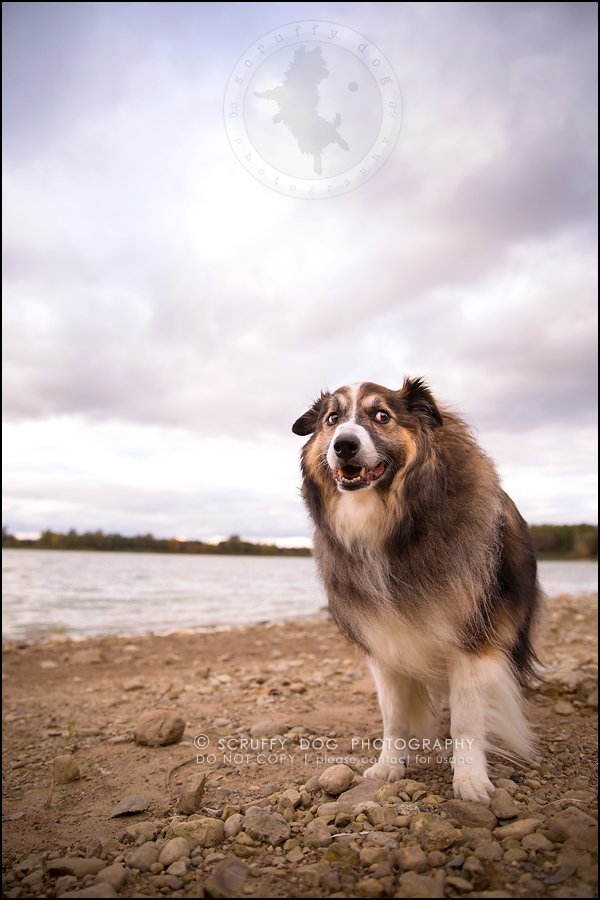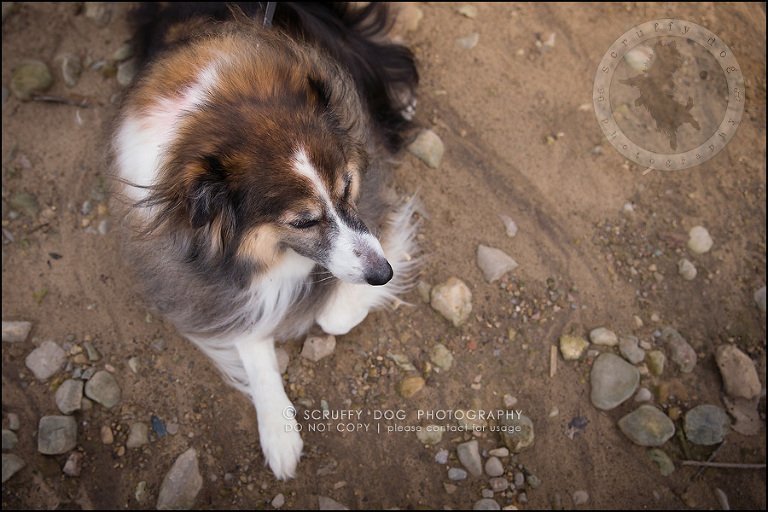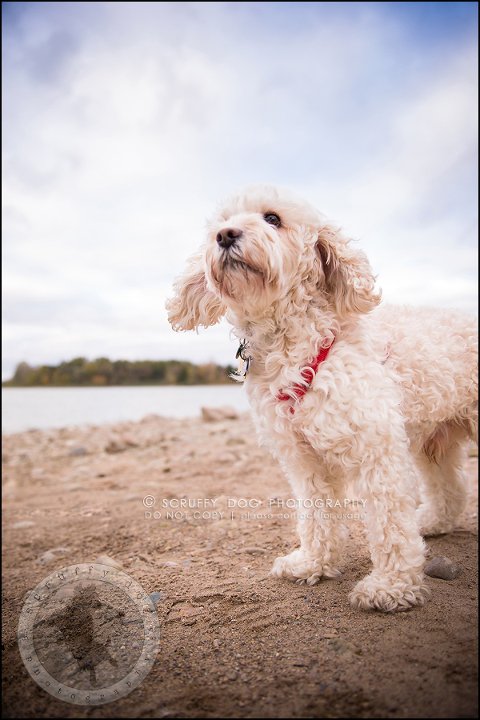 just how pretty is this sweet girl?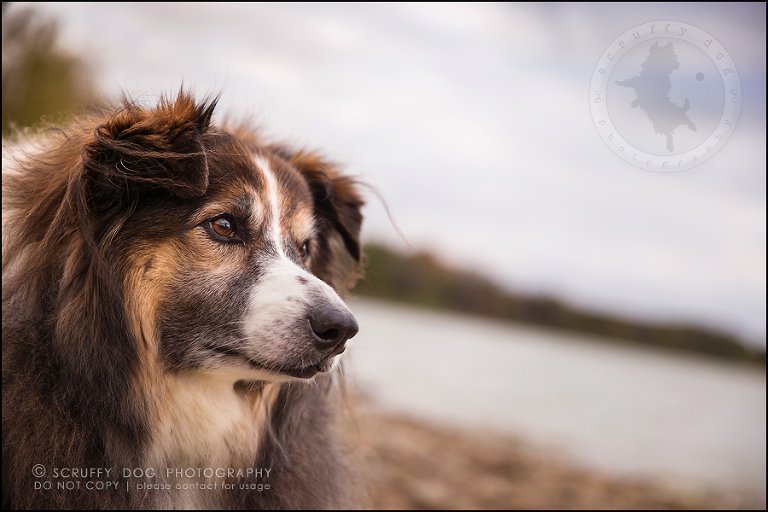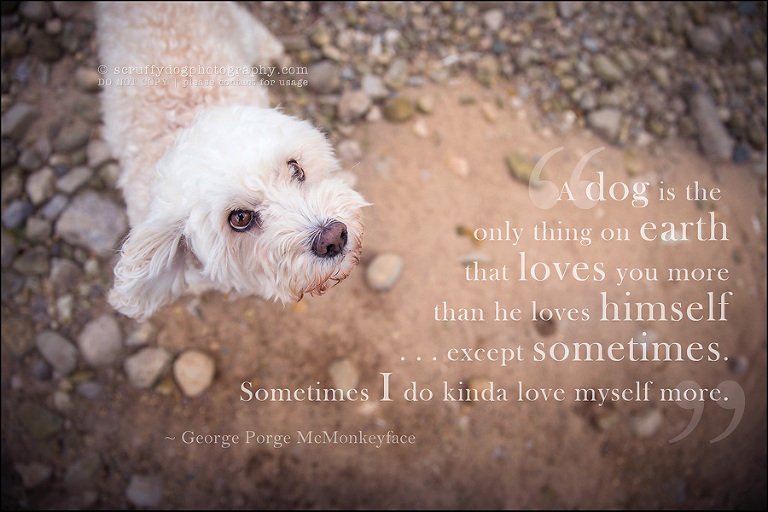 thank you, Jennifer, for sharing your two beautiful scruffs with me, and allowing me to capture their spirits.