Being in the business that I'm in, and having been in it for almost a decade now, it goes without saying that I have shared many losses with my clients … too many to count.  Some of my clients are old pros at the letting-go, at the knowing-when-it's-the-right-time, at dealing … they are old friends (or enemies) with the emptiness, the wrenching grief, the absolute guttedness that comes with the loss.  With these clients/friends, we share that loss, we talk about the mechanics, we cry over the deep and indescribable emotions of it all, we strive to learn, we grieve, we struggle to move on, but – always – we remember.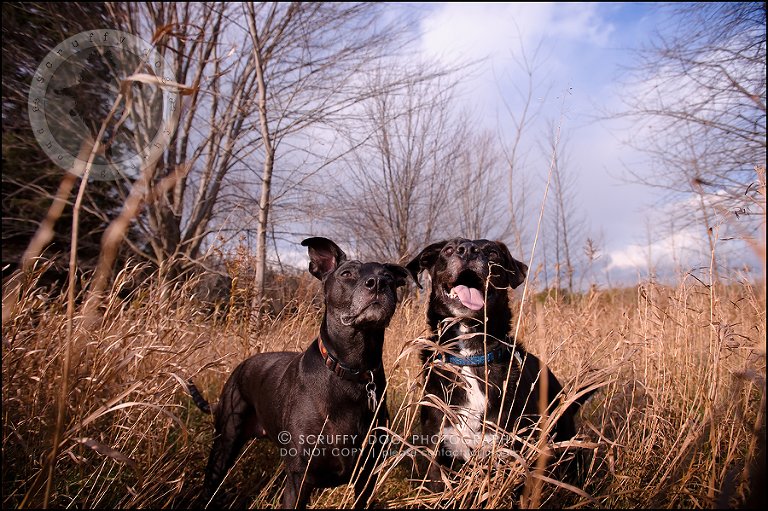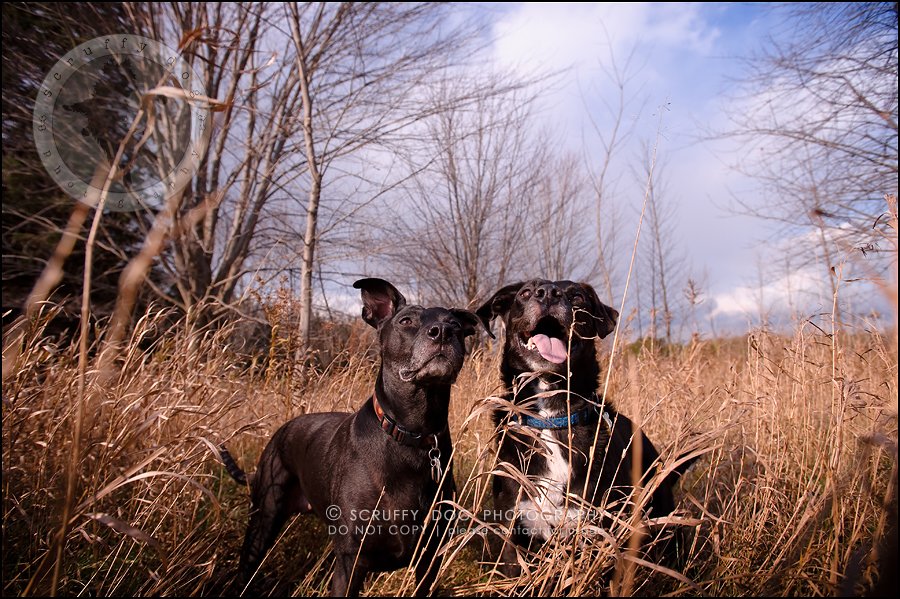 For other clients of mine, it is their first loss.  This doesn't make the loss any easier or harder than for those of us who have earned the badges of experience as a collection of worn dog tags hanging from collars that have hair still matted in their fabric.
It's all the same … the loss is the kind that takes us to our knees, that leaves such devastation in our heart that we are hard-pressed to believe any four-legged spirit can possibly ever touch or heal it … even though I know they do.
Brigitte lost her sweet girl Bisou earlier this week at the age of 15 … 15 yrs at Brigitte's side … and now she is gone.  I cried when I received Brigitte's email last night, and I cried again today when I responded to it, because I know too well the great void and utter hollowness Brigitte feels right now.  As I, myself, stand at the brink of that dark trail with my own girl, seeing the familiar landmarks of this path which I have traveled before, and knowing each step takes me closer to that end, I am terrified … and I can taste the grief that surrounds Brigitte tonight … I can feel her devastation even more keenly.   I know there is no comfort.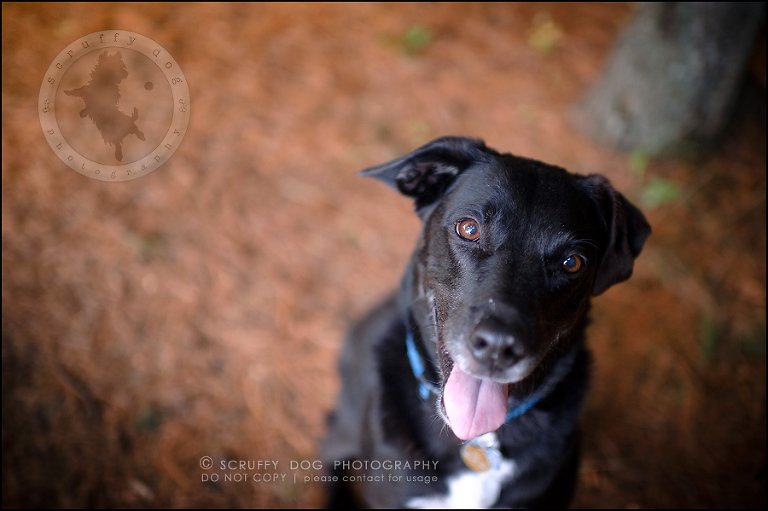 Poems like Rainbow Bridge offer, perhaps, a shred of comfort, I suppose.  I, too, try to find a semblance of hope in the notion that one day we will be reunited with our beloved animals.  There can be no other heaven for me than to be surrounded by all of my lost animals … even if only for one moment in time.  All of them. Together.
Brigitte … I am crying for you tonight.  Please know that I – and many others here – feel your pain.  And I DO hope that there is a Rainbow Bridge … and that when the time comes, Bisou is the first one across to greet you, frisbee in mouth …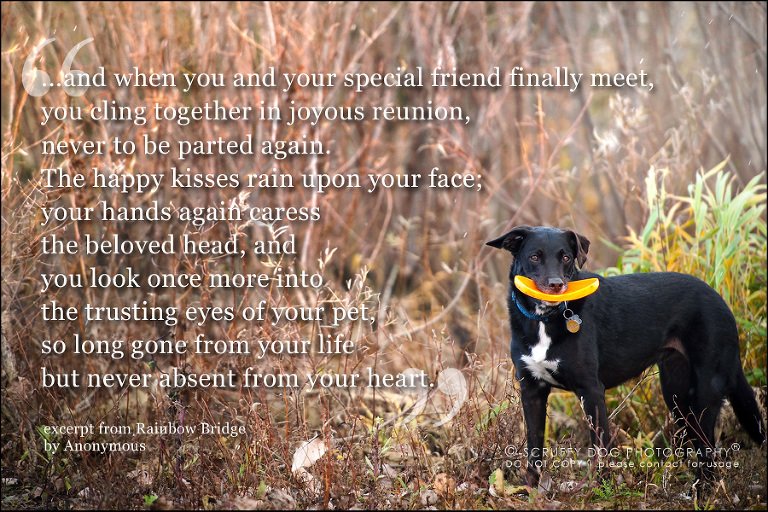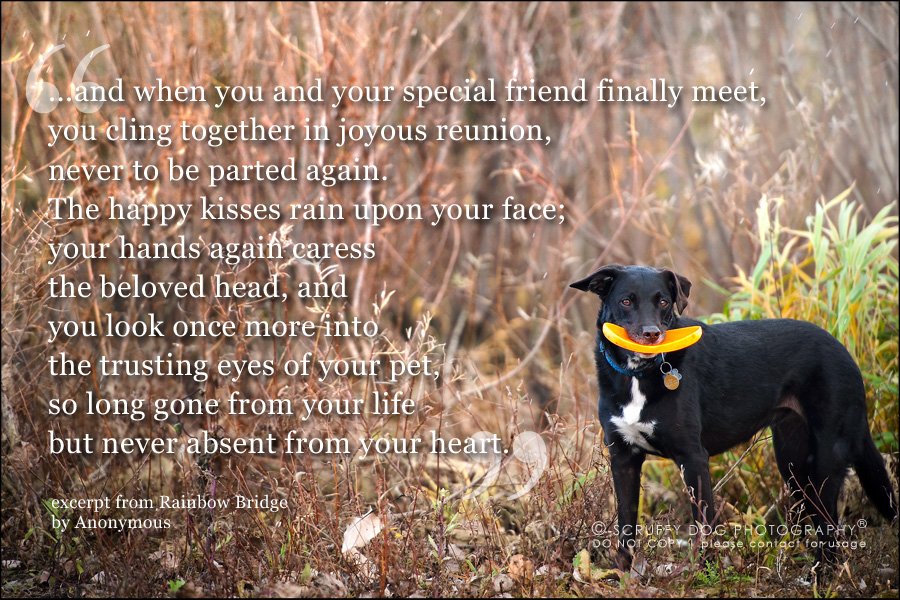 Let me leave you with a few images of this lovely girl from the scruffy session she shared with her sister Scout 4 1/2 years ago.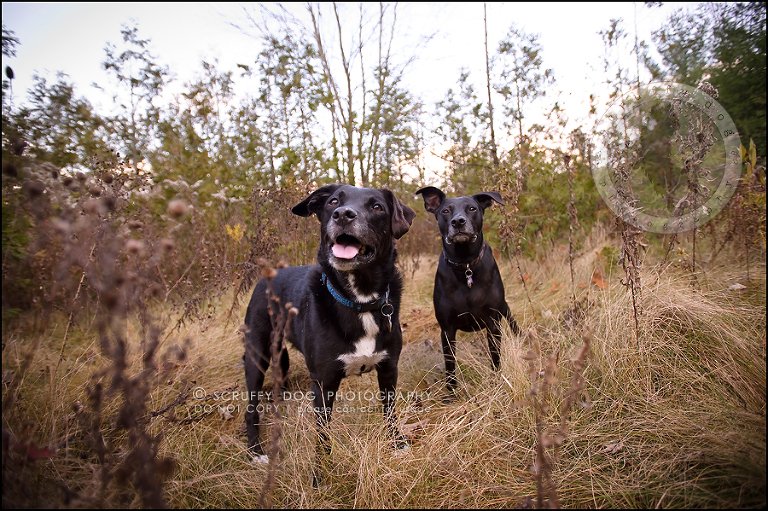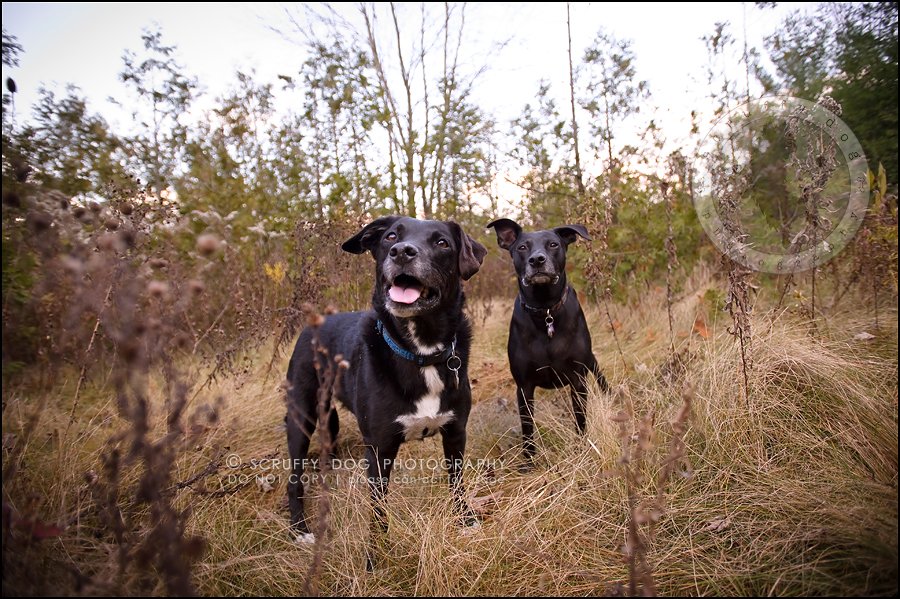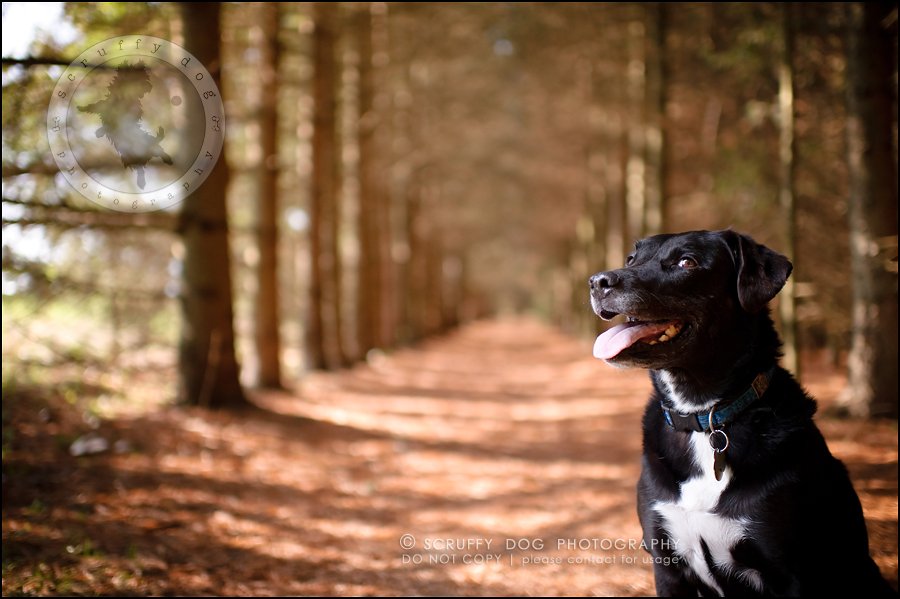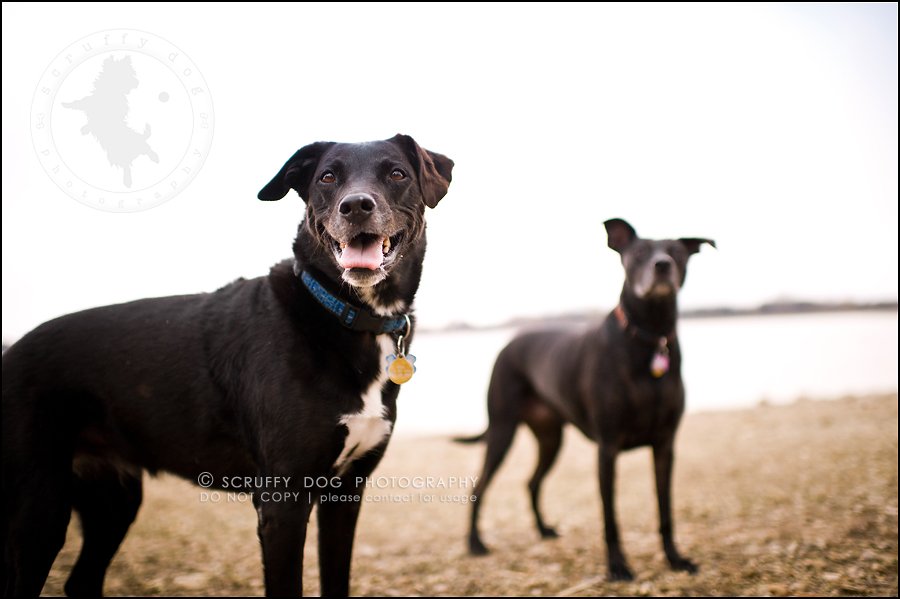 Goodbye sweet, Bisou … even though I know your spirit will be forever right by your mother's side where it always was.