when Brandon and Marie contacted me last year about a session for their horse and dog, you know i was on board.  and when i found out that Woody — a thoroughbred and French Coach cross — was over 30 yrs old, well, as a born horse-person with many years in the saddle, i just had to meet this gentleman!
of course, Boston was your typical goofy, energetic brown lab.
we spent time with Woody first … letting him out in the pasture for a little romp, even though the lure of fresh grass was a little difficult to resist.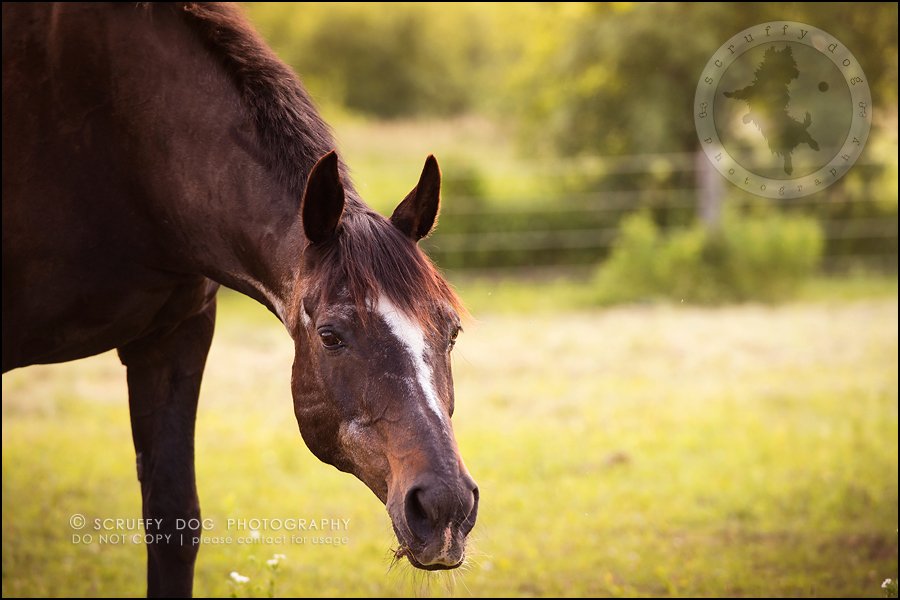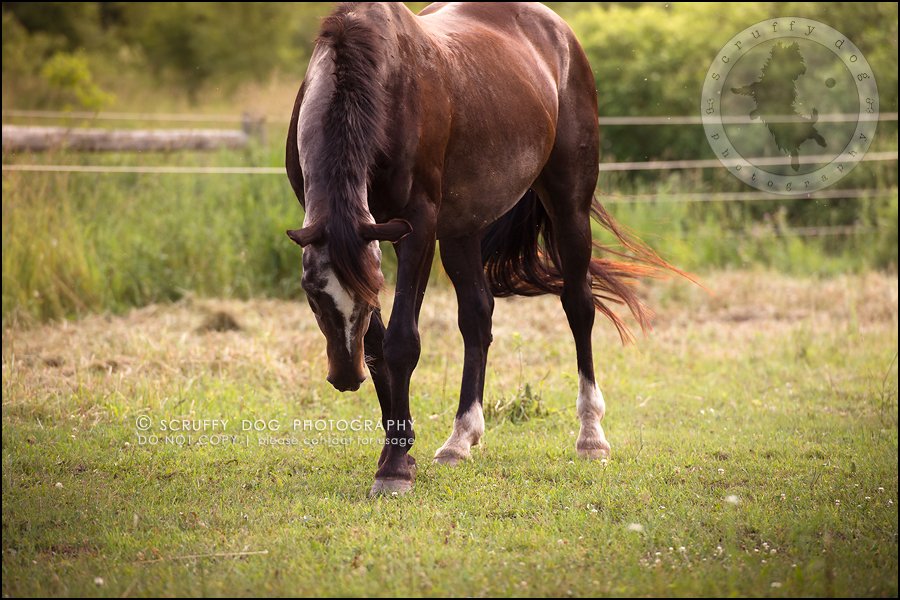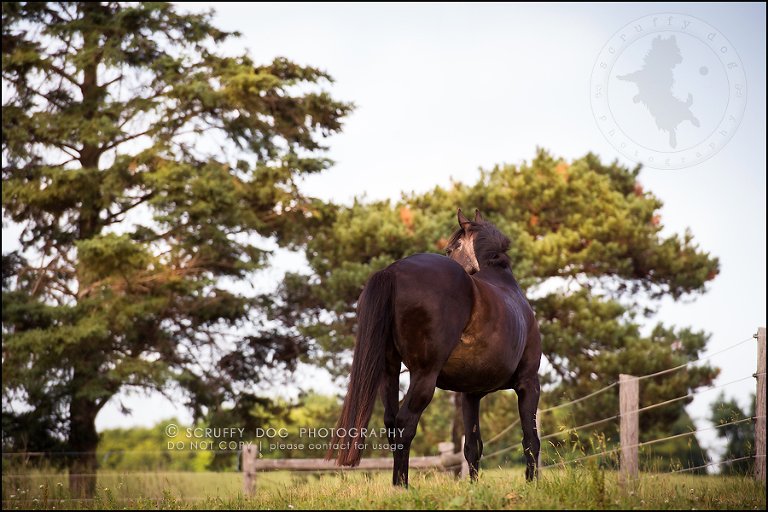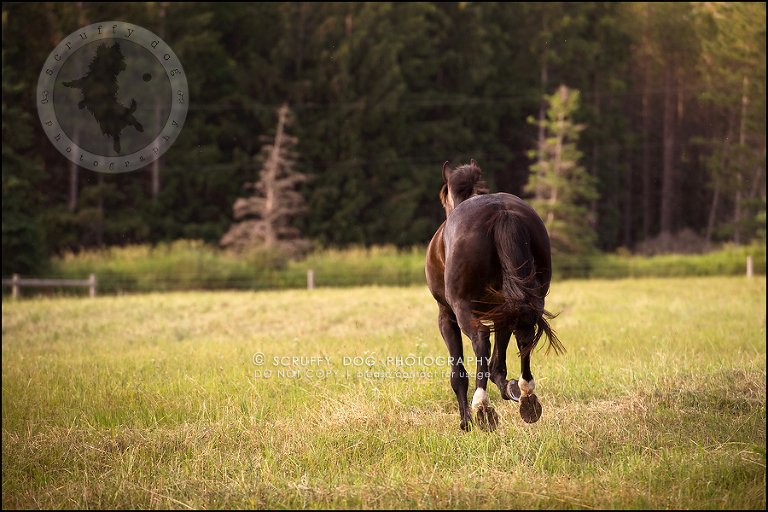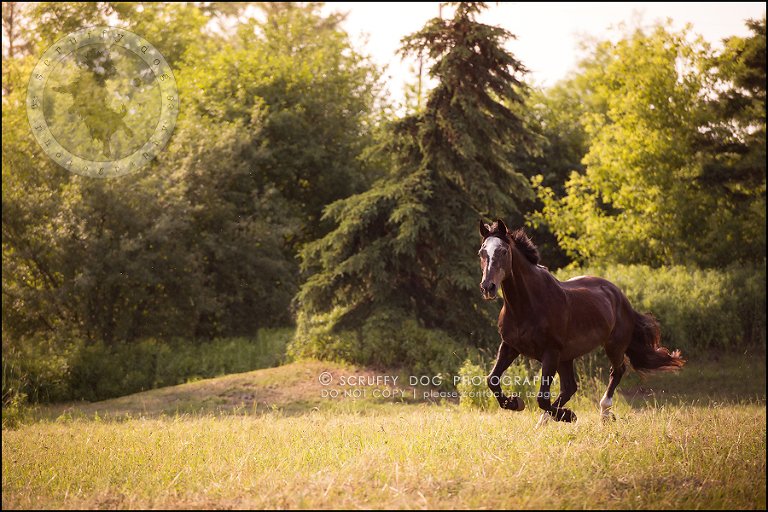 Marie's description of her long-time event horse: "Woody gave me every effort since the day I got him right until I retired him at 26. I almost lost him 3 years ago and I am so thankful he decided he wasn't ready to leave this world yet! He holds such a special place in my heart – not only was he my competition horse, but he's gotten me through some immensely difficult times that at some points even my human friends couldn't get me through. He's the horse version of me. Maybe that sounds odd, but I don't know how else to explain it!"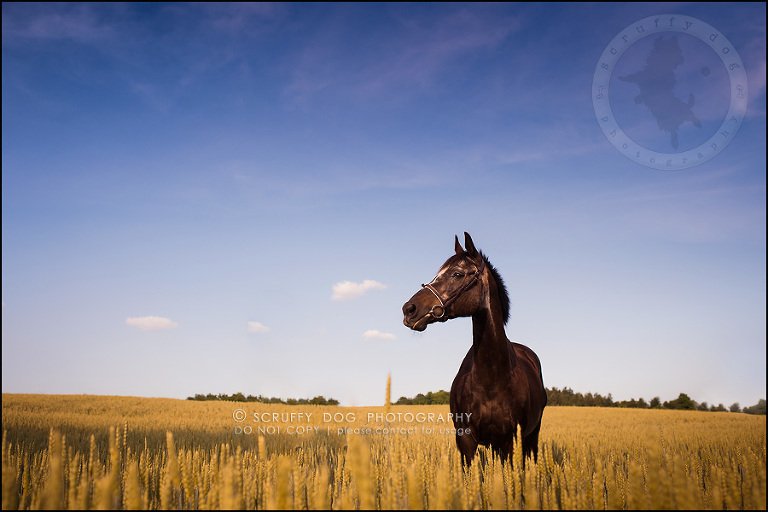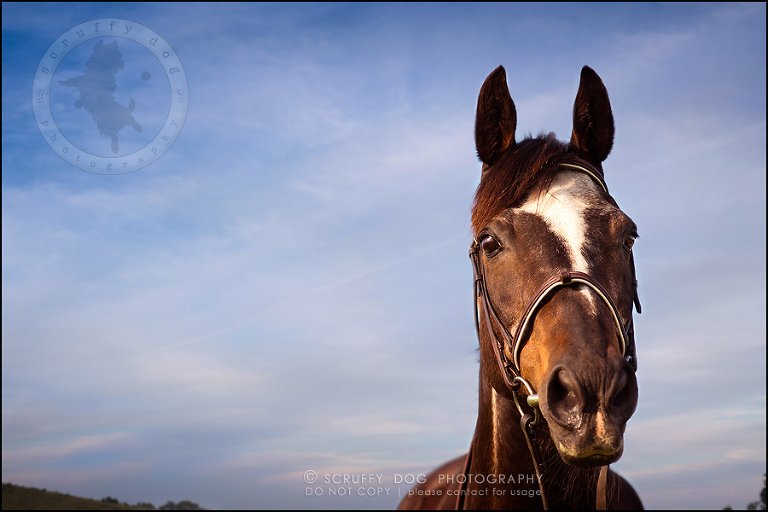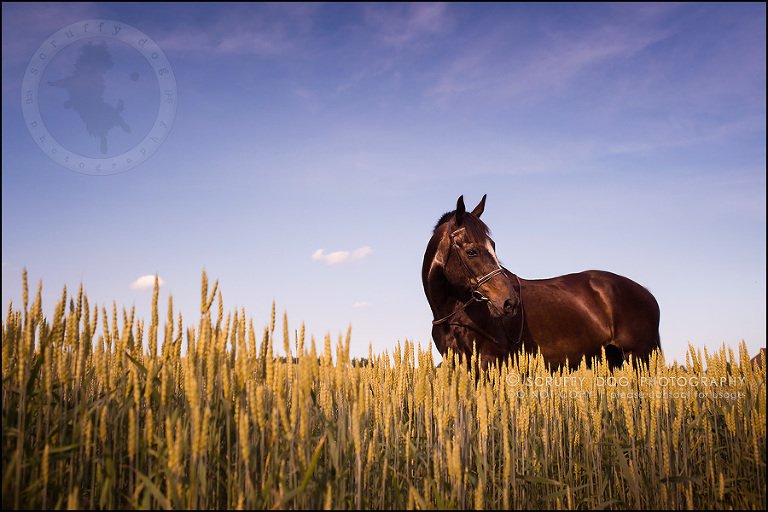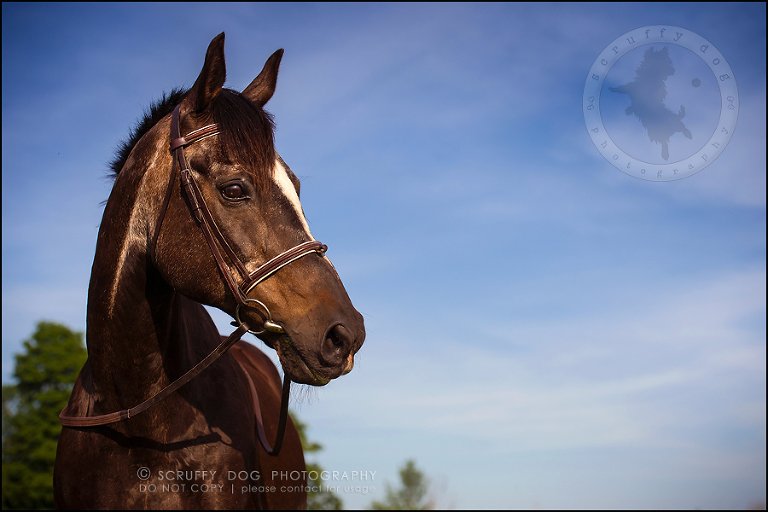 but the bond Marie shares with Woody does not overshadow her bond with Boston, who has been attached to Marie's hip since puppyhood.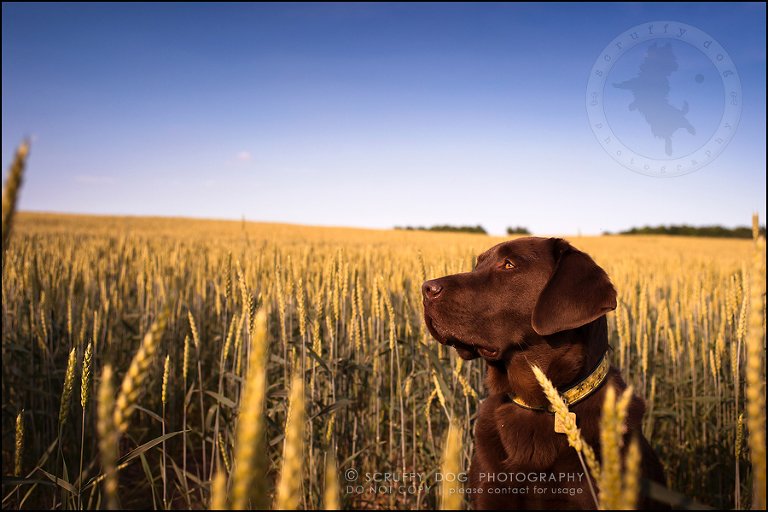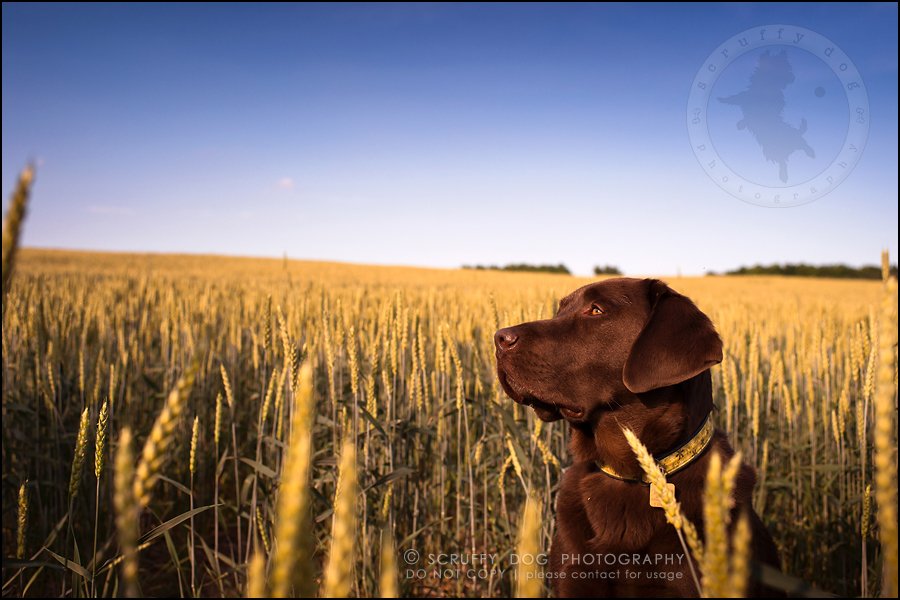 we had fun with both Woody and Boston in the early wheat …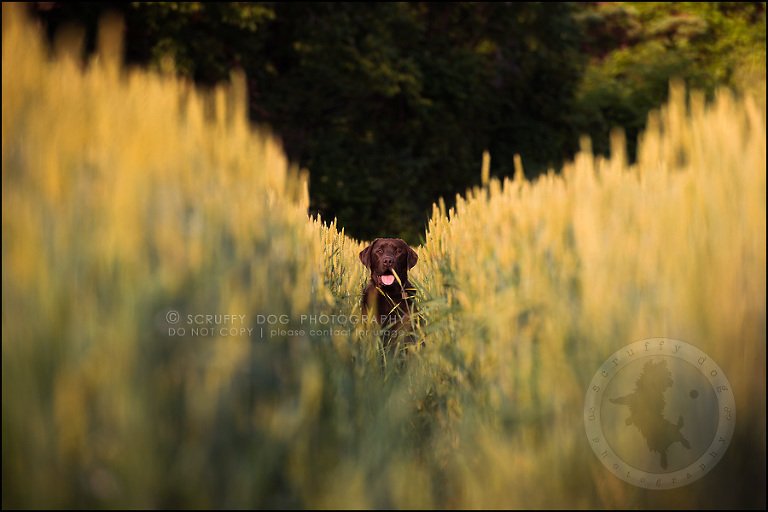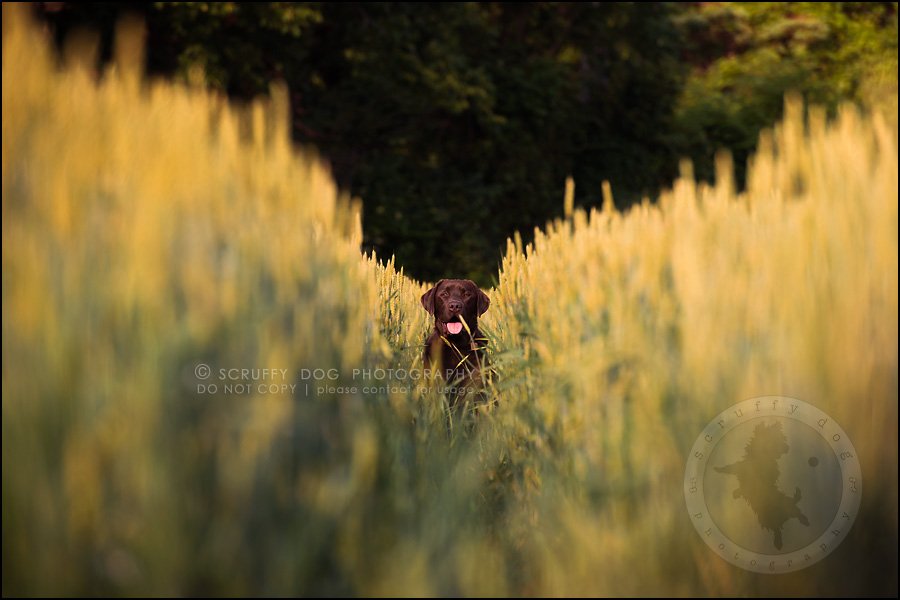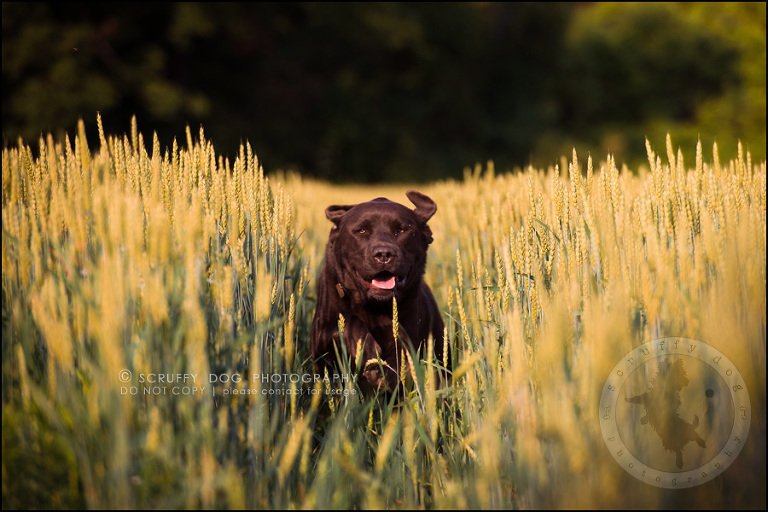 … and although we had every intention of heading into the woods for some shots, we couldn't come even within 50′ of the forest before hearing the swarms of mosquitoes waiting for us … so we stuck to more open areas.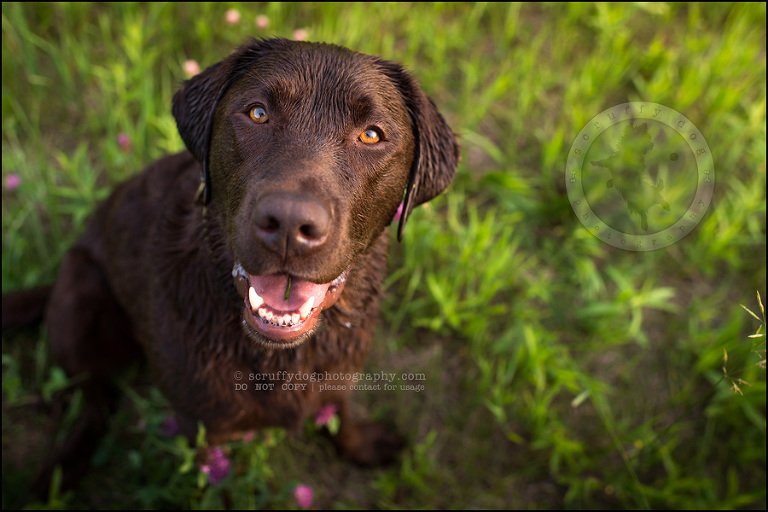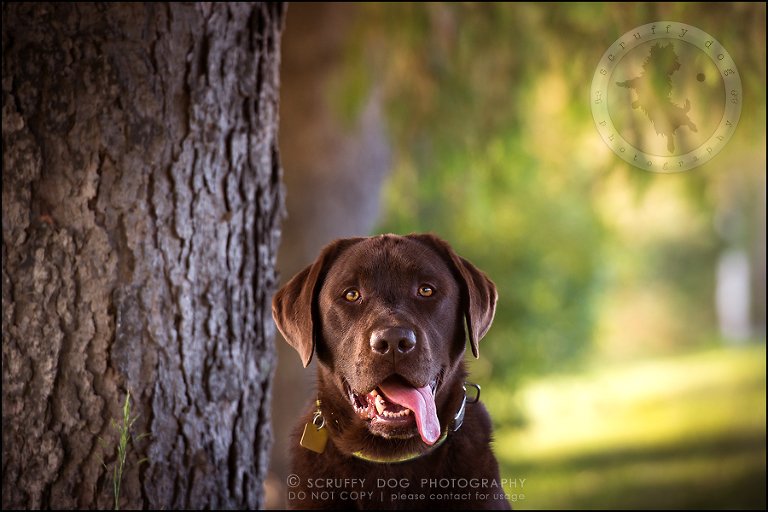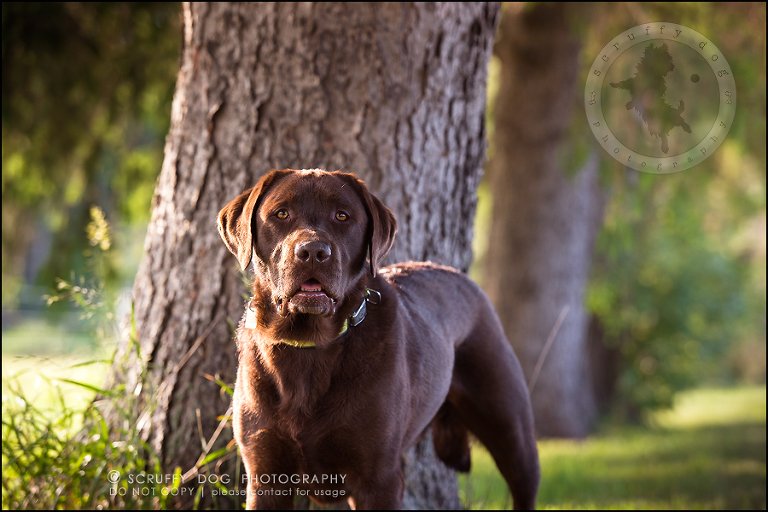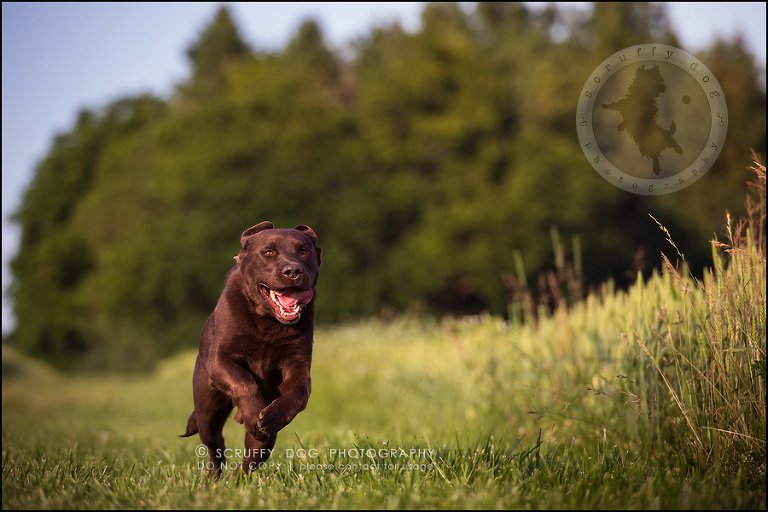 and Boston enjoyed a dip in a nearby watering hole.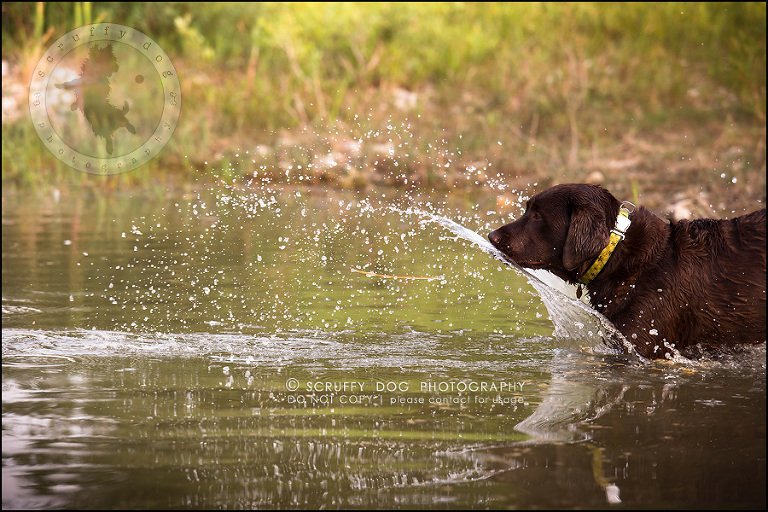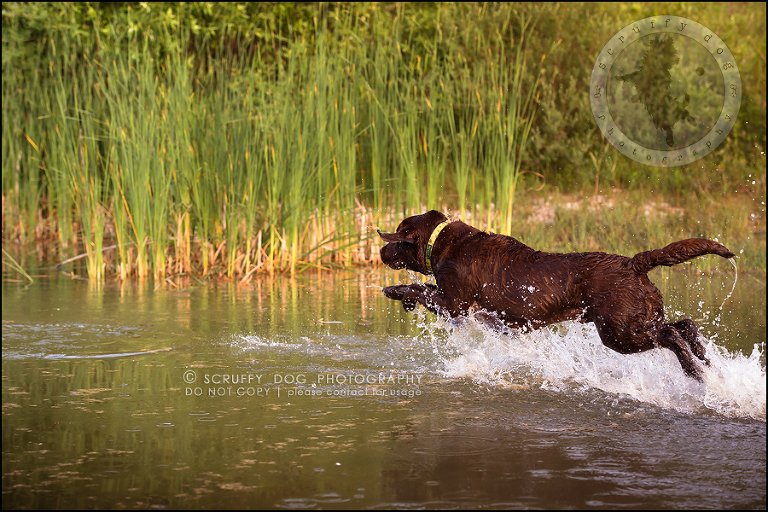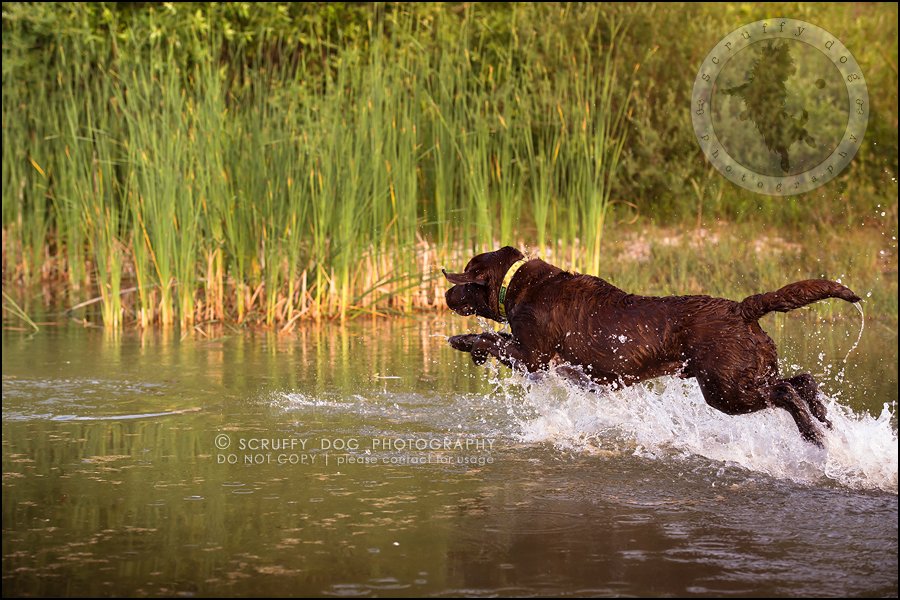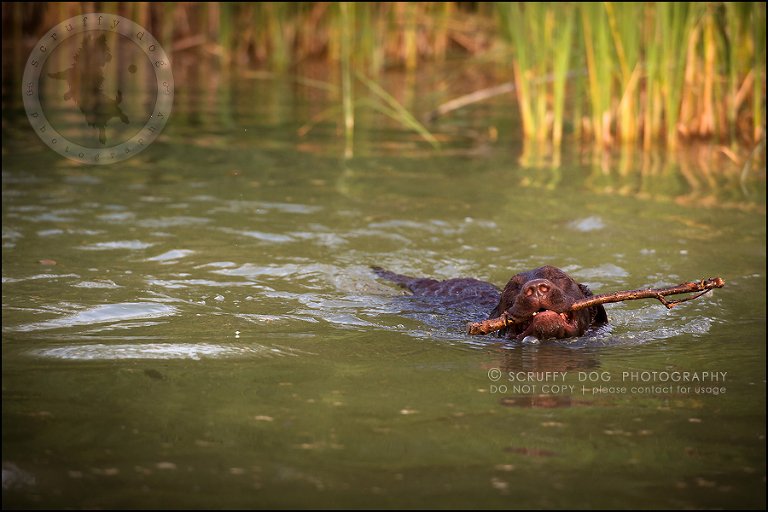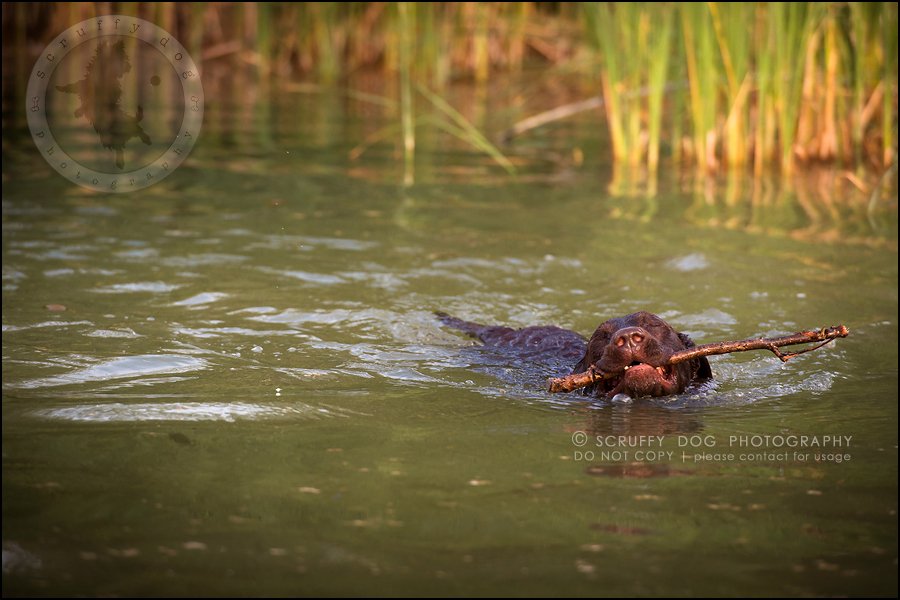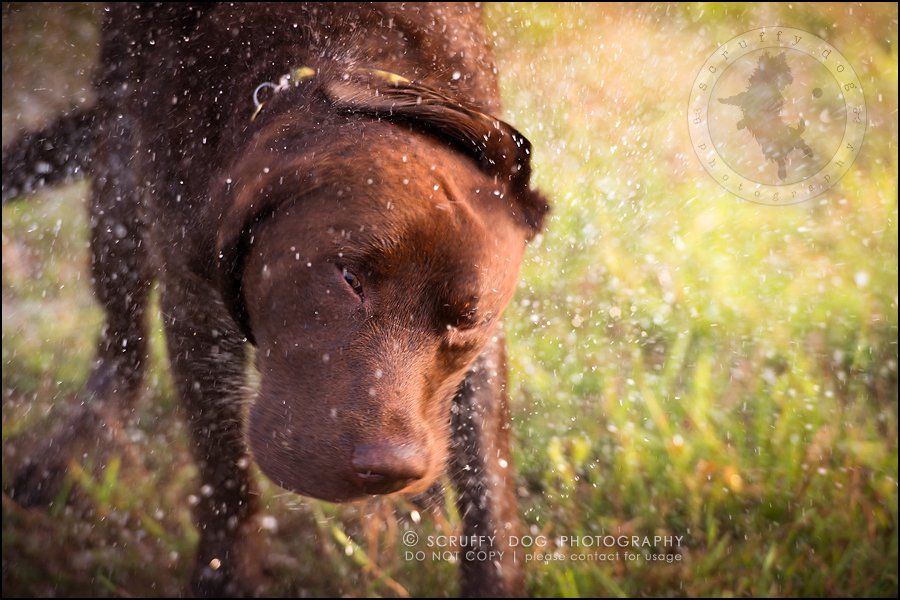 thanks, Brandon and Marie, for sharing your gorgeous boys with me!