if i receive a phone call from repeat client Derk, i know it's going to be a hairy time. as the co-guardian of four hairy beasts, he never disappoints when it comes to fabulous dog models.
meet Willow and Dimitri … two of the most gorgeous Afghan hounds ever.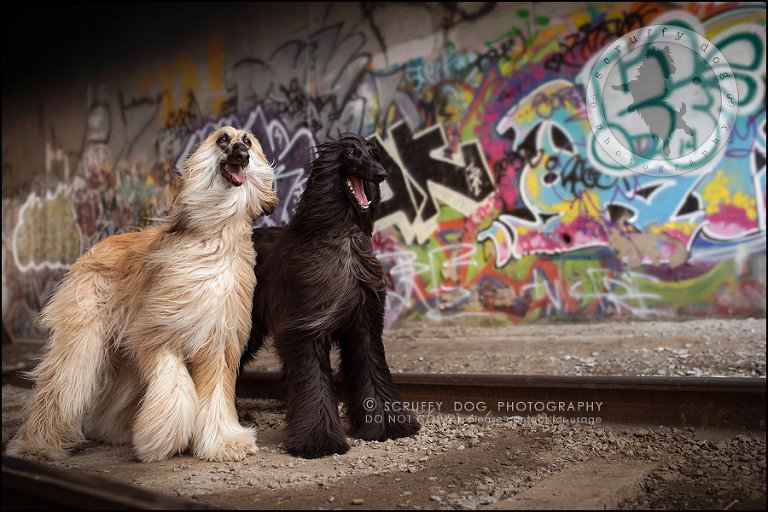 of course, as this was Dimitri's first time in front of the scruffy cameras, he had to do a little warmup stretching …
… but then he was ready to rock his photoshoot …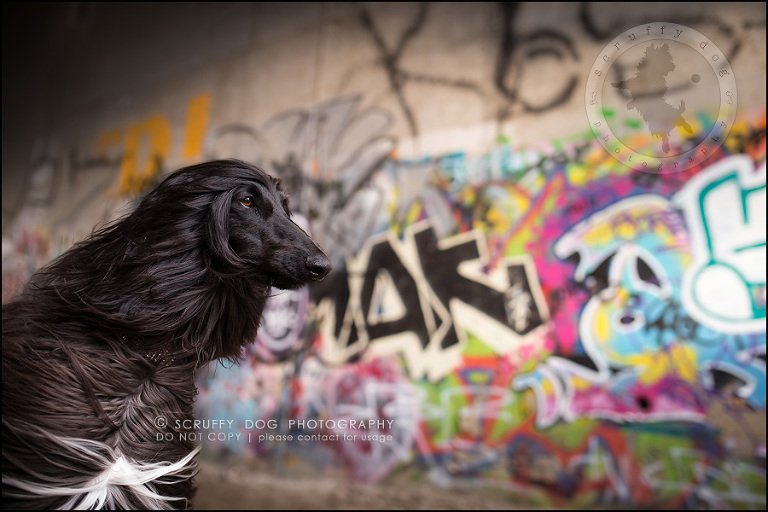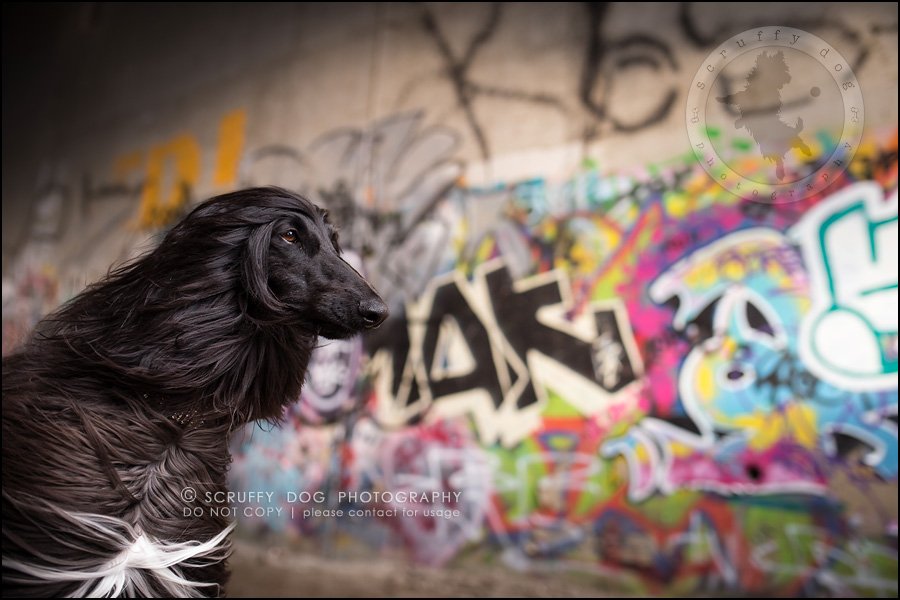 … even working the wind like a seasoned pro.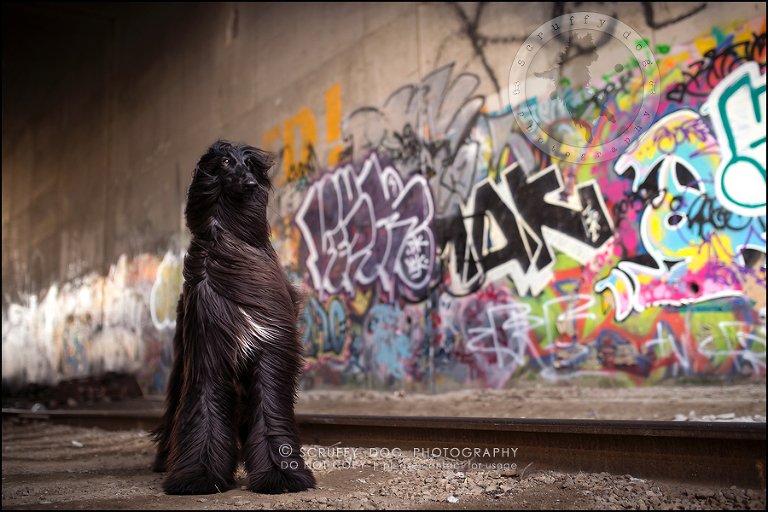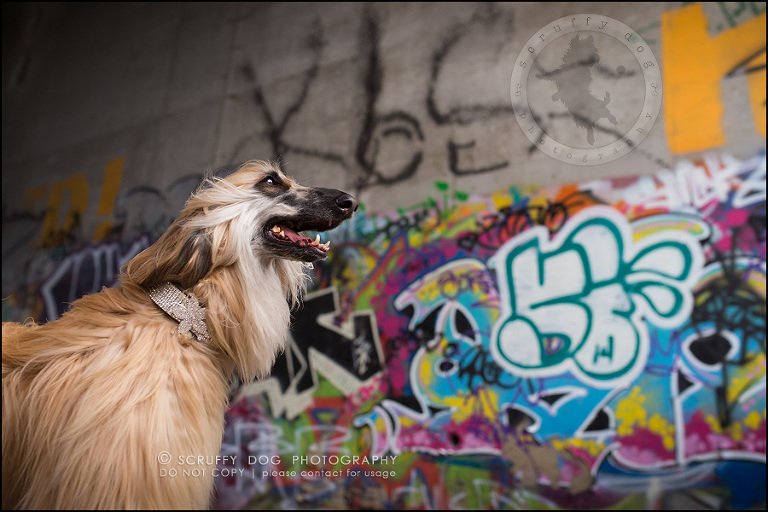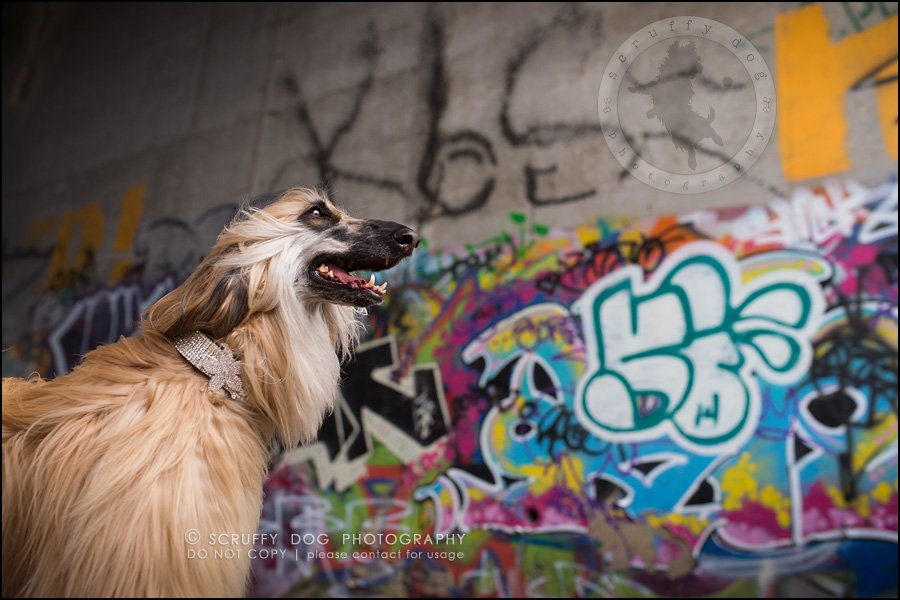 Derk came to Kitchener with the hounds on his birthday for a special shoot … kilt and all.  and don't ask me what's under that kilt … yes, i lie down on the ground all the time during my sessions, but i wasn't peeking!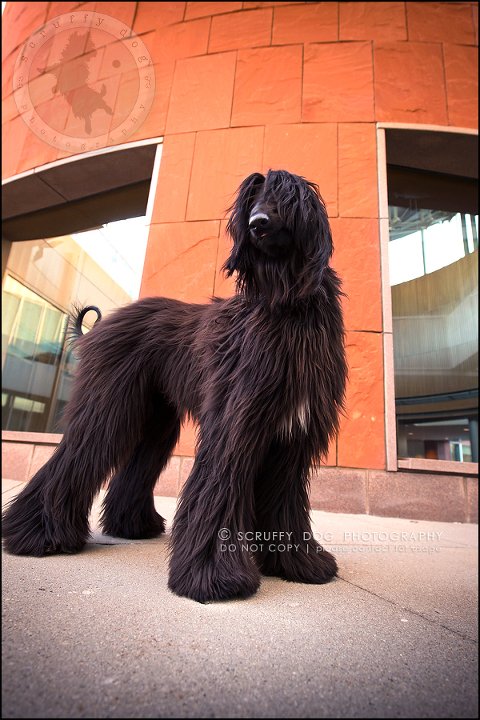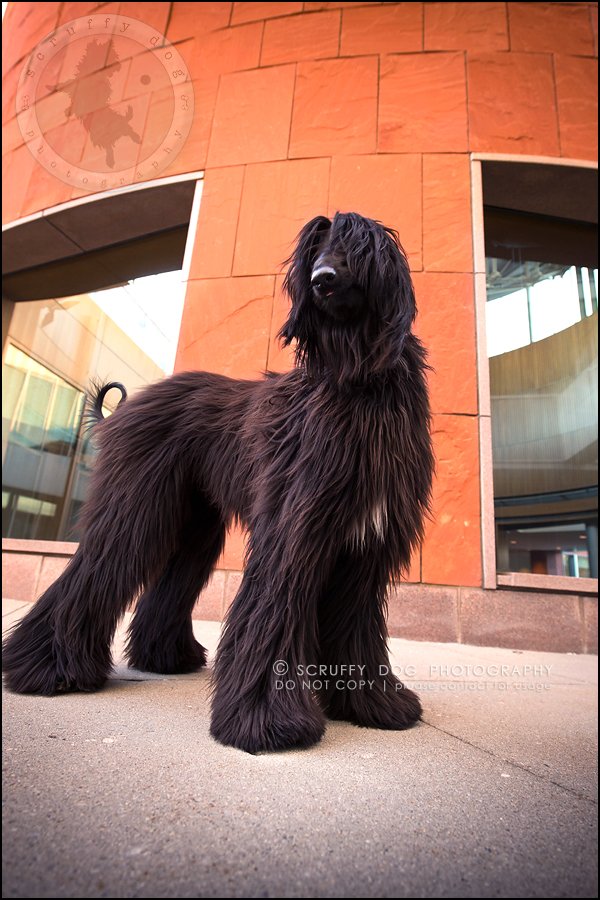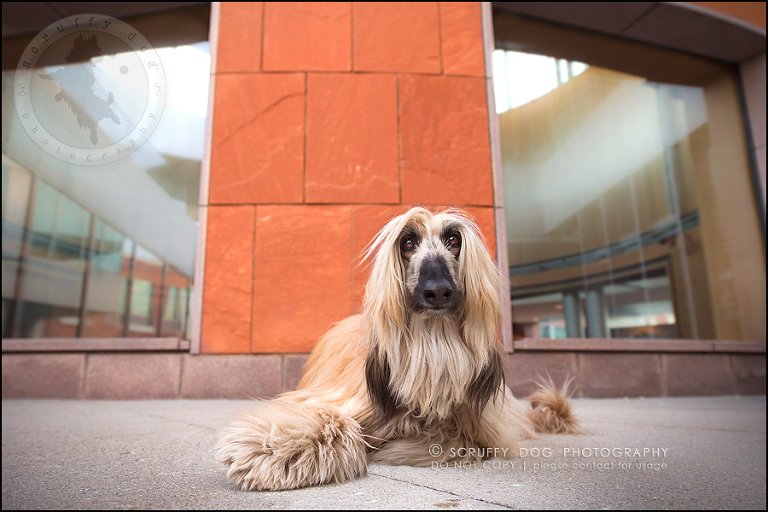 for their next session, the entire gang came … Soloman and Sophie, joining us for their turn in the alley …
… including a family portrait, of course.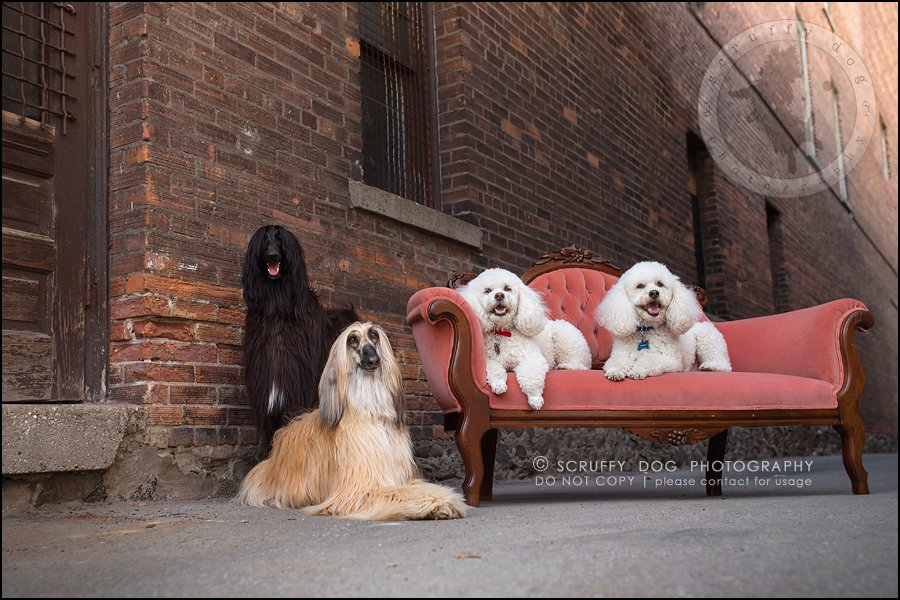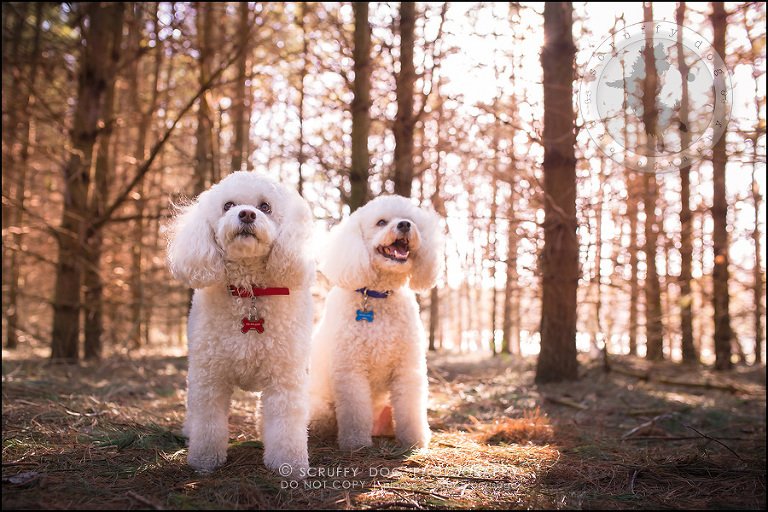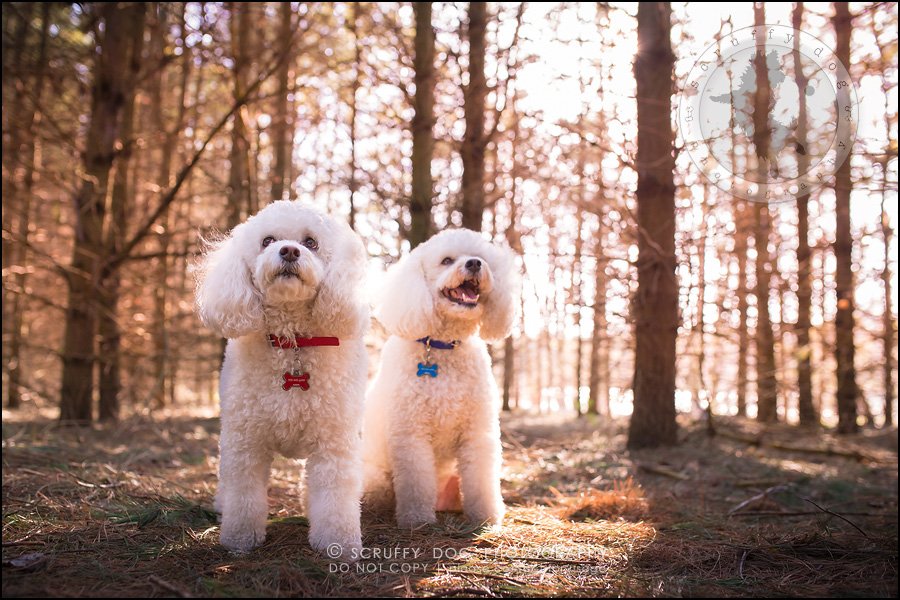 of course, any opportunity that Willow has to nap, well, she always takes it.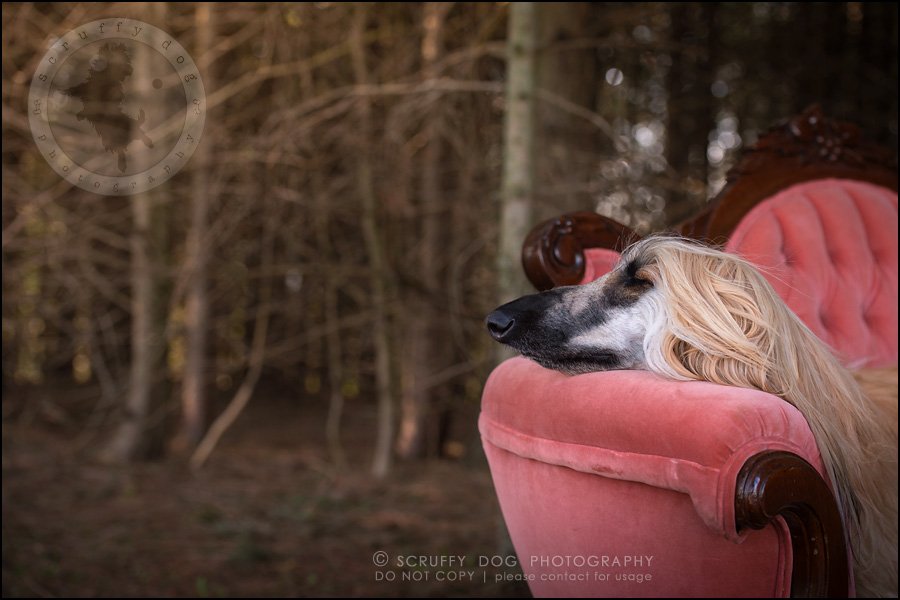 and this is the family portrait that is now hanging over the mantlepience at the hairybeasts' home as a 65″ canvas.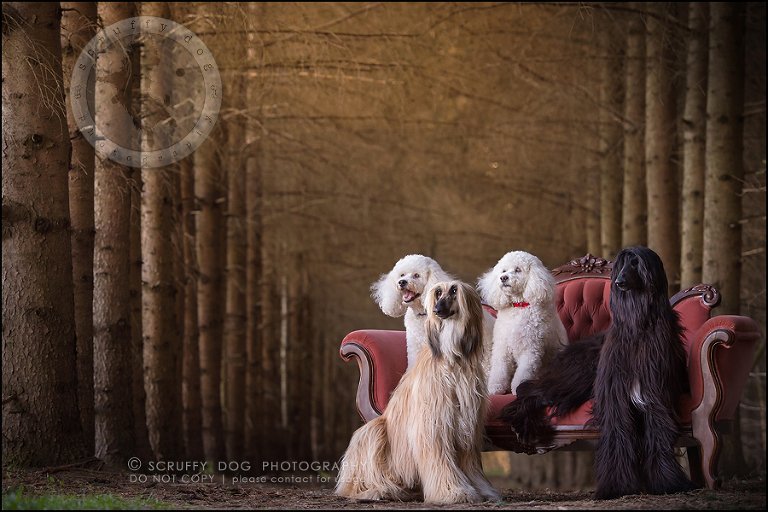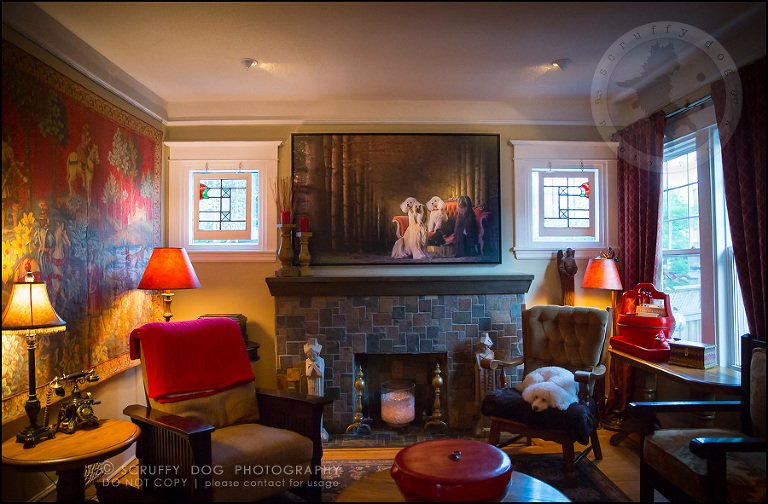 of course, a scruffy session isn't all posing and family portraits … we expect everyscruffy to let loose!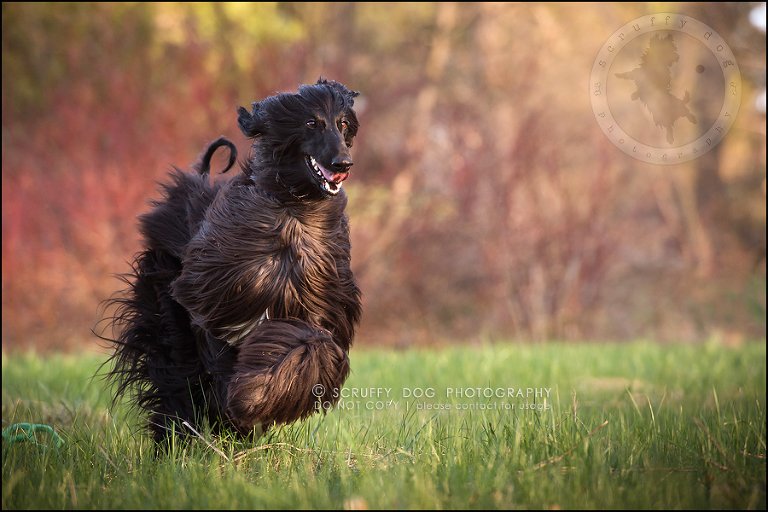 … and get downright wild and crazy.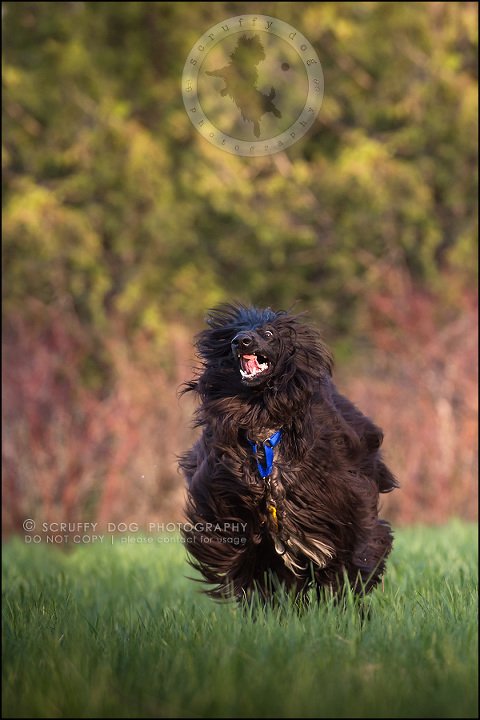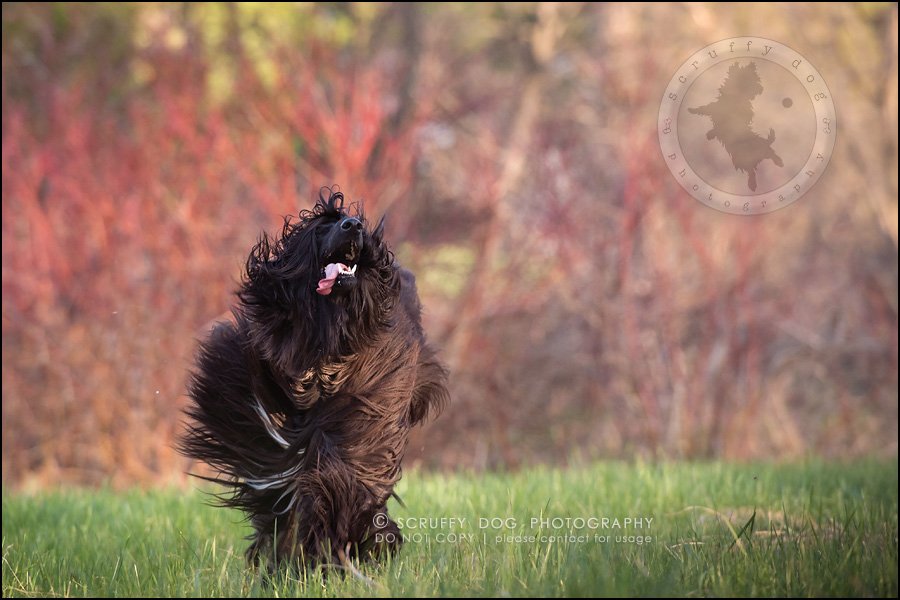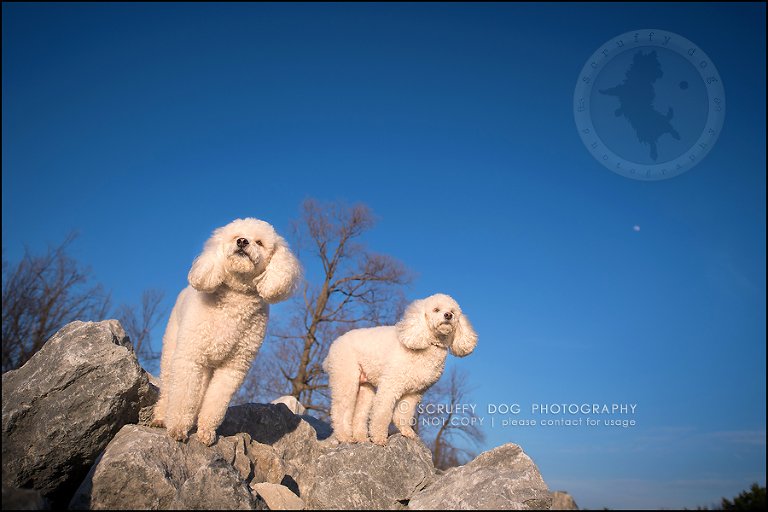 and yet another trip to Kitchener had the cockapoos, Sophie and Soloman, posing it up in the natural light studio.  such perfect little models, these two.
thanks for sharing your hairy beasts with me, Derk and Gary.  it is always a pleasure to work with your stellar models!