let me introduce you to three lovely 4-leggers who belong to Patti of Unleashed Creations Grooming Salon in Hannon.  Patti came to scruffy dog territory for her Big Picture session last spring for some wild, wet fun.  first up we have Kona, the Australian Shepherd/Staffie cross …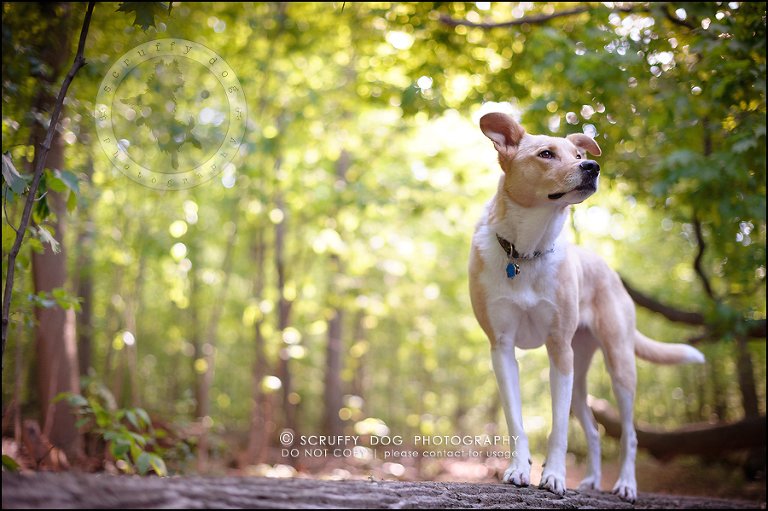 … beautiful in the springtime light filtering through the new leaves.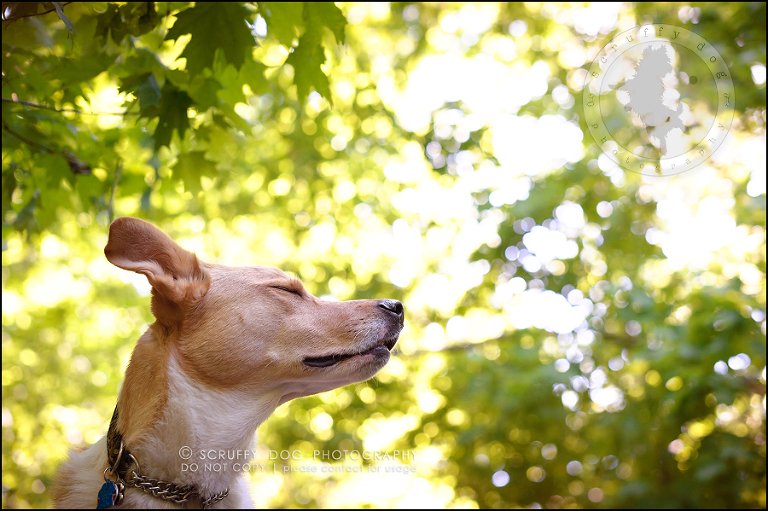 and then there was Patti's boy, Pepper, the well-groomed Cocker Spaniel.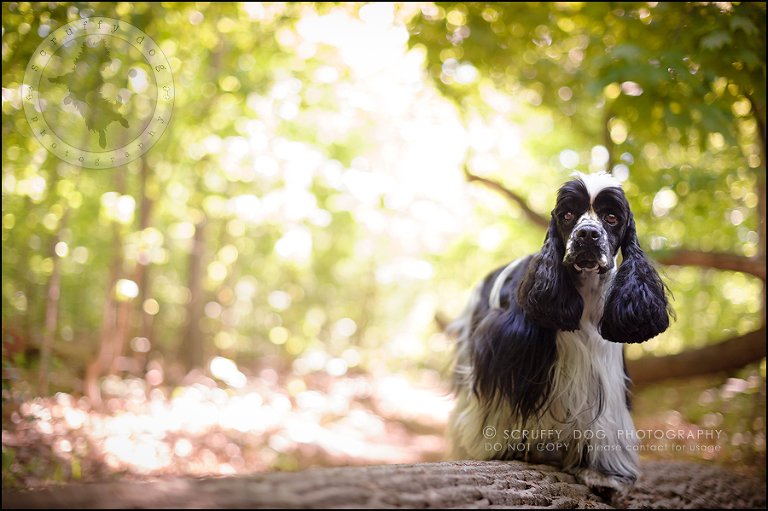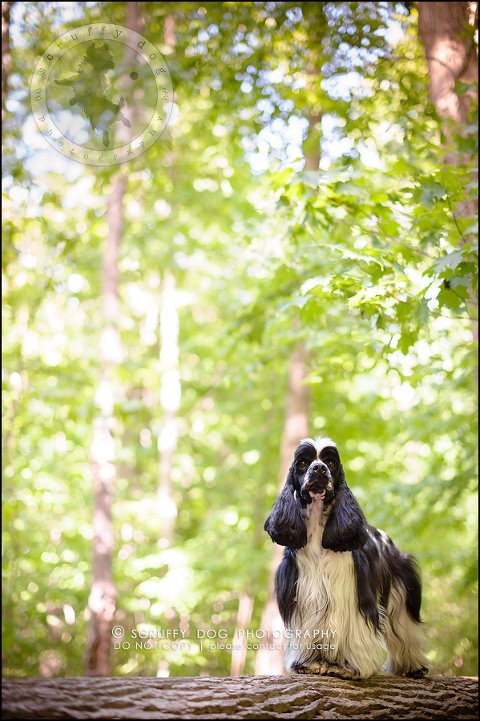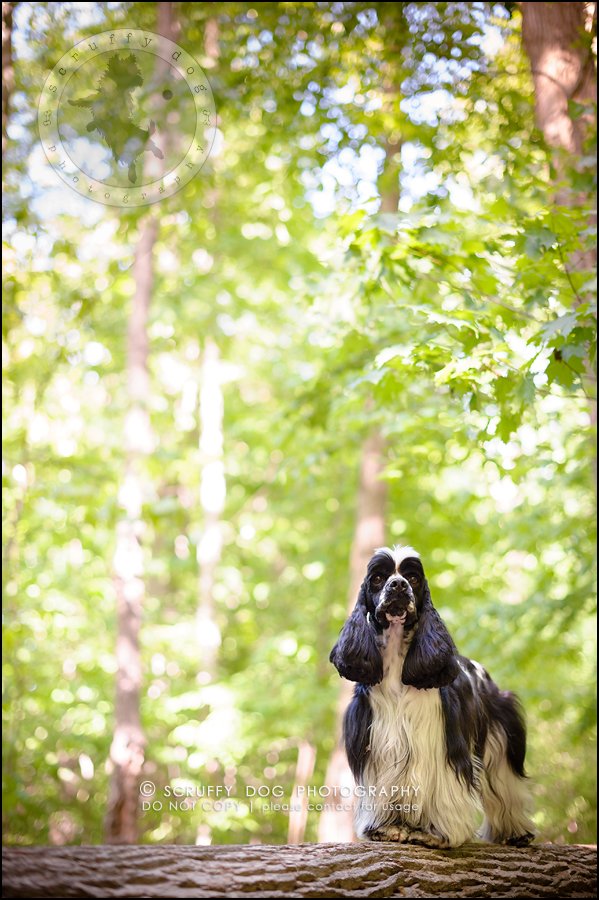 and finally Remi, an Australian Kelpie adopted from a shelter from the US.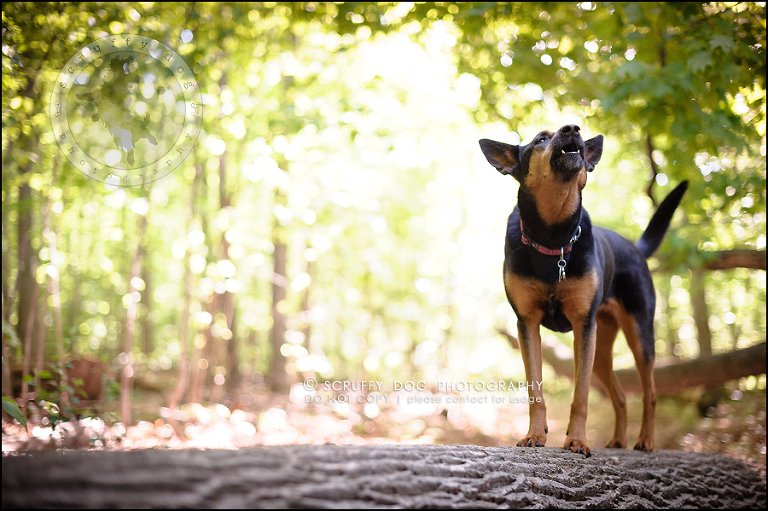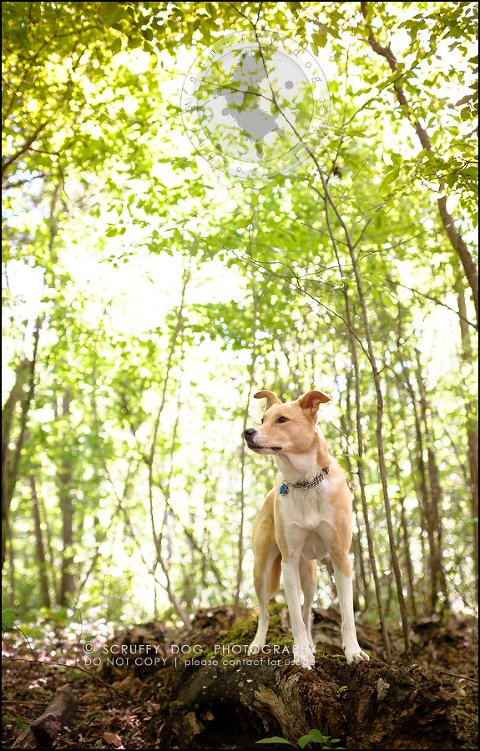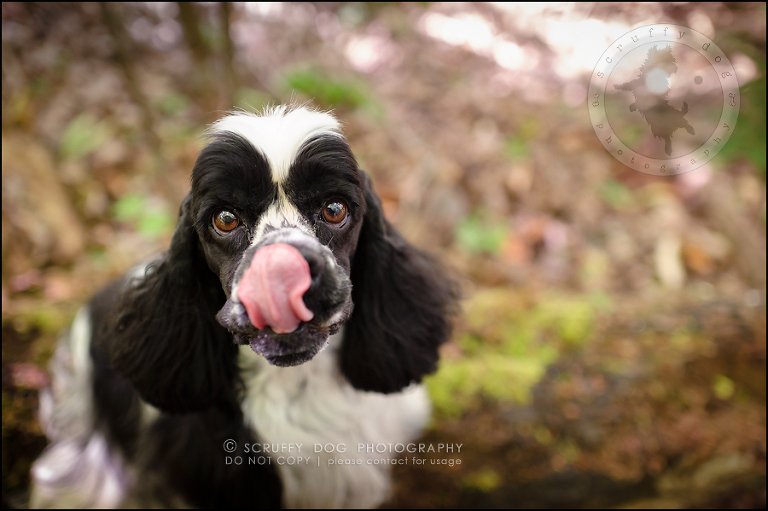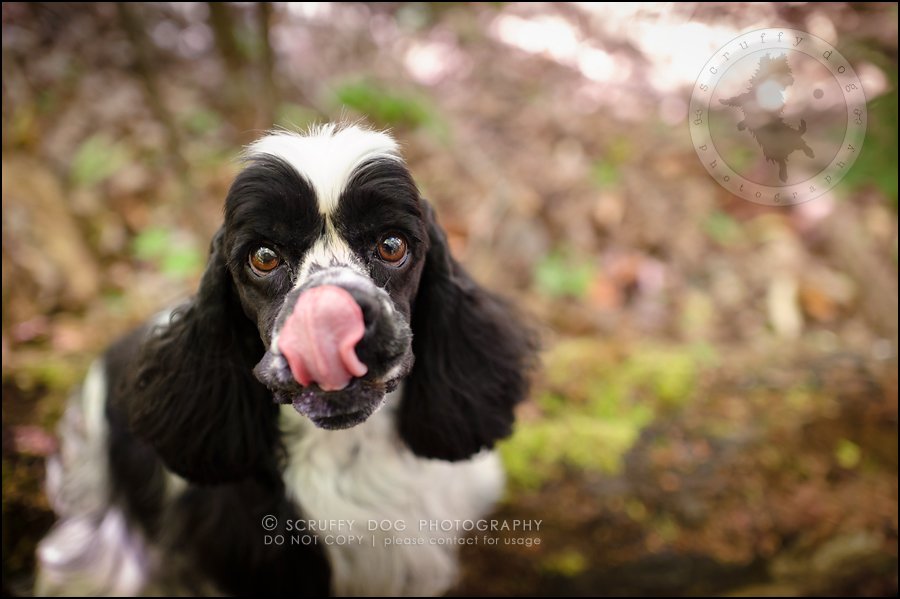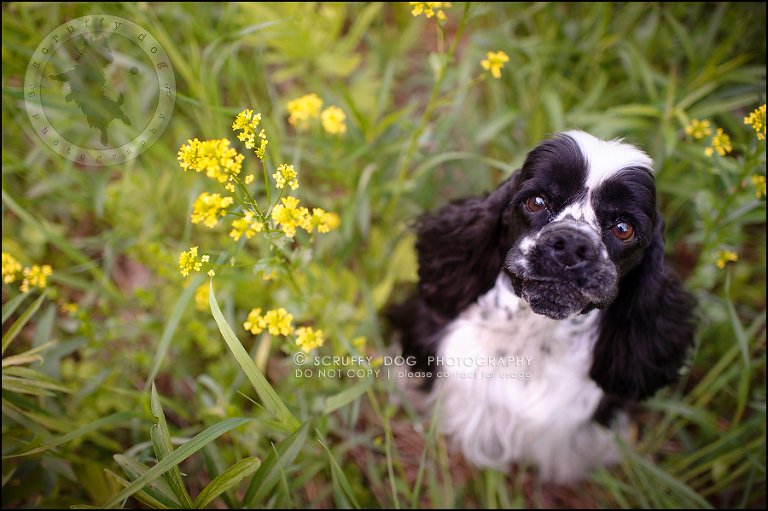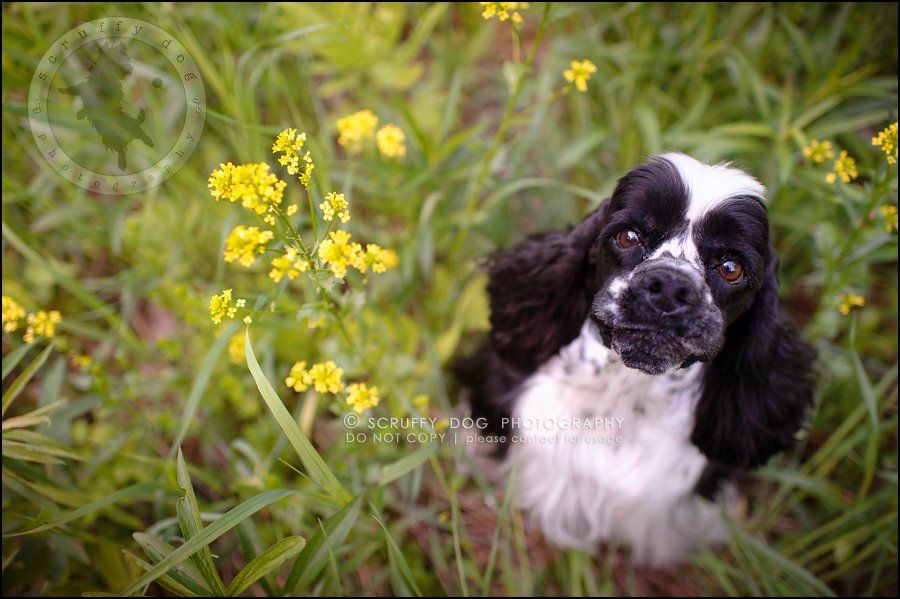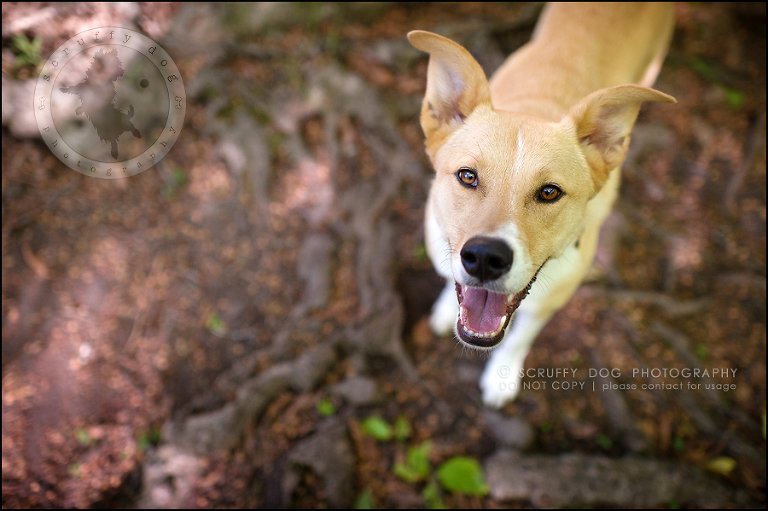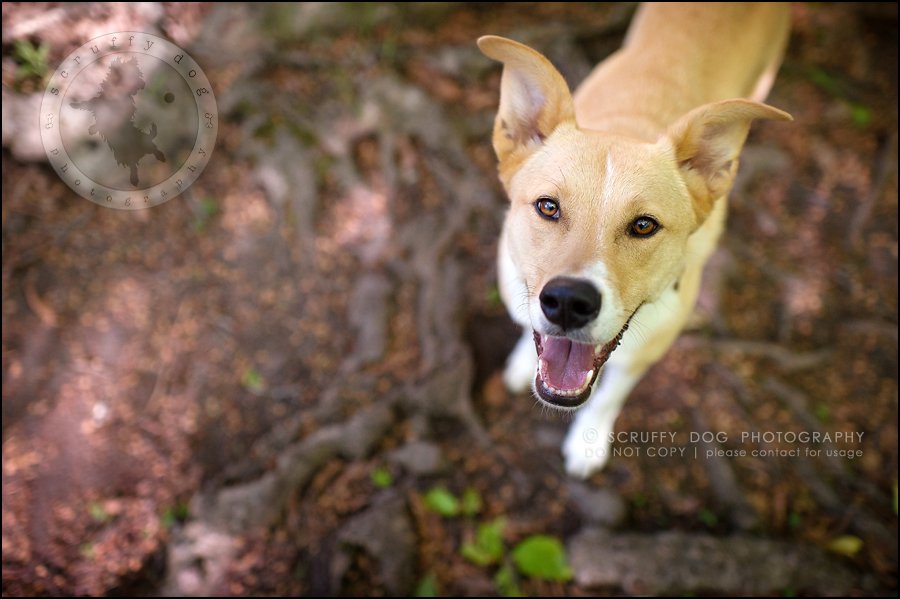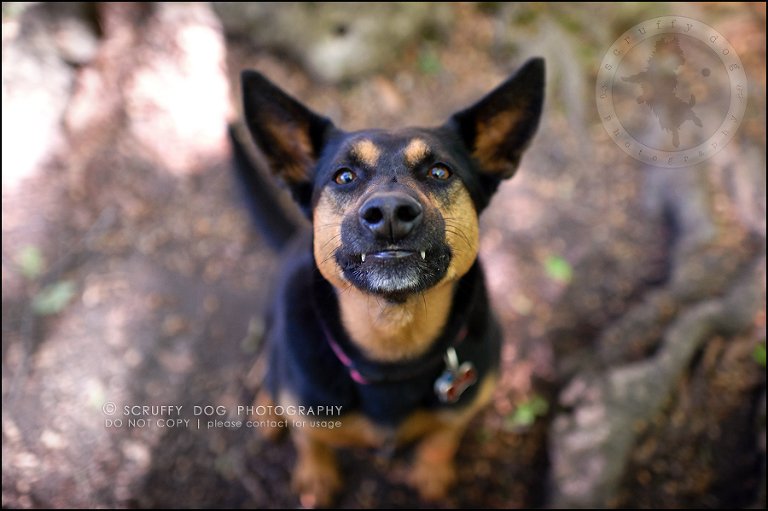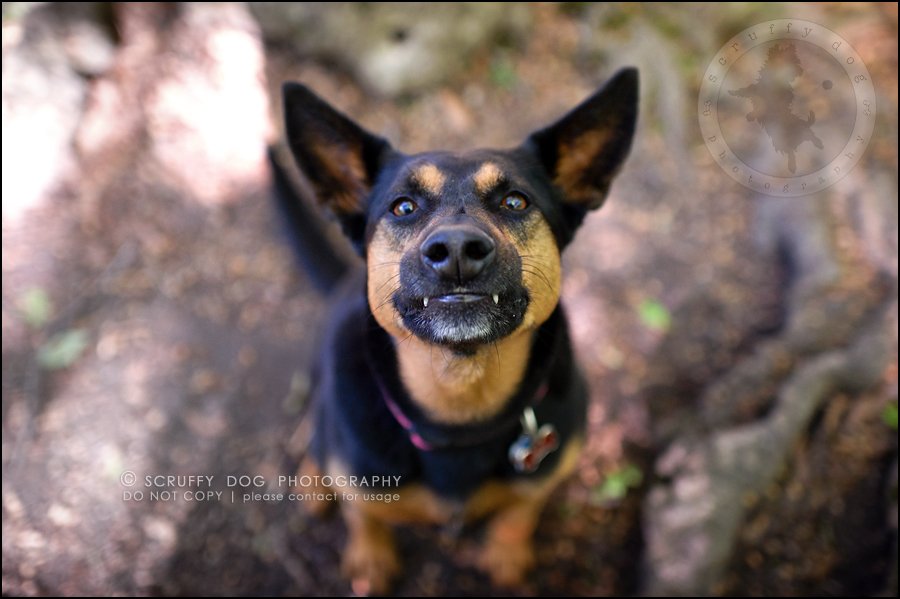 after the forest, we headed down to the river for some wild water fun where Kona really showed off her mad ball-catching skills …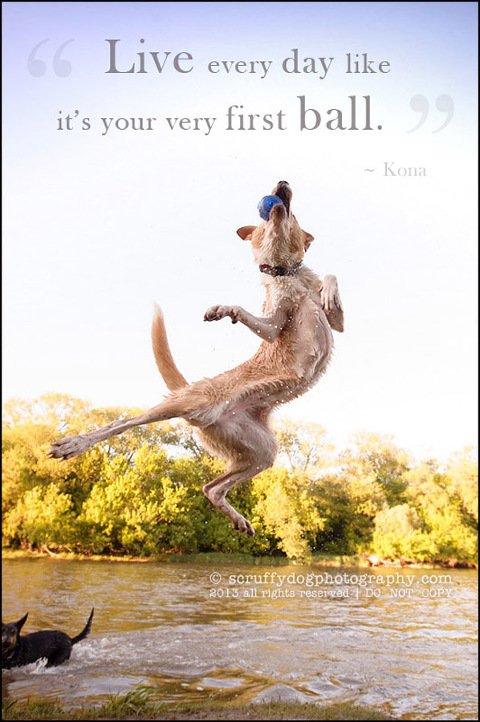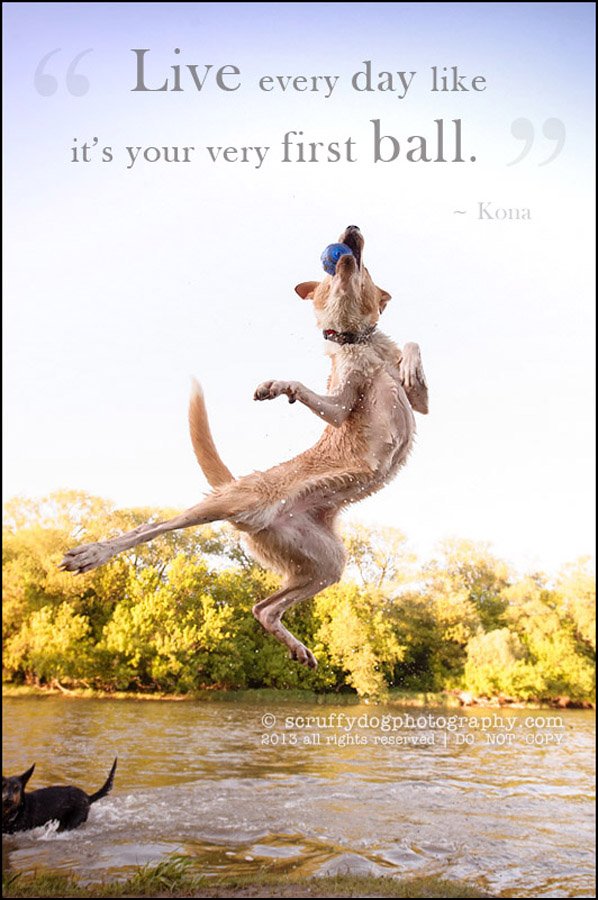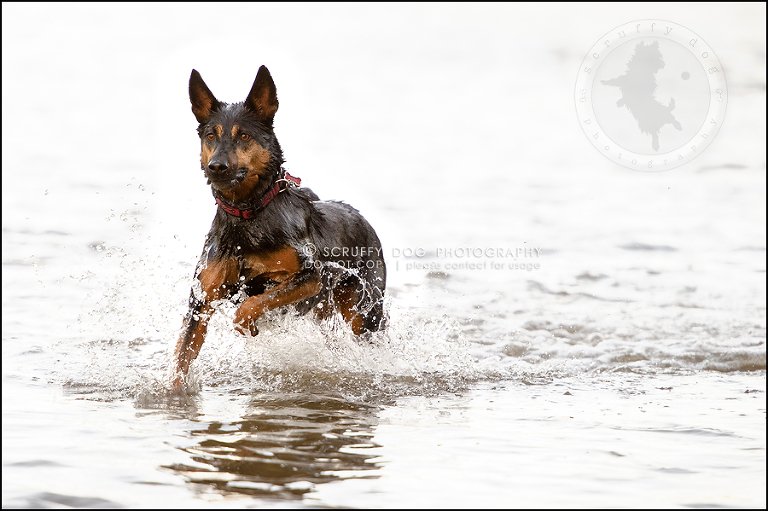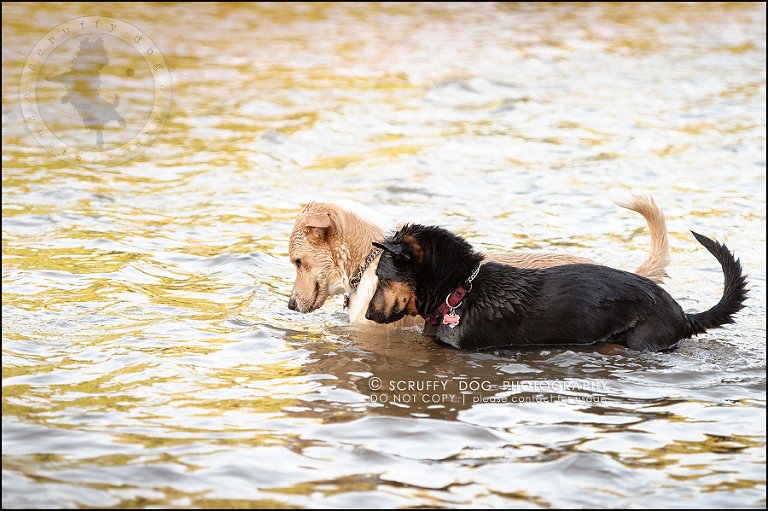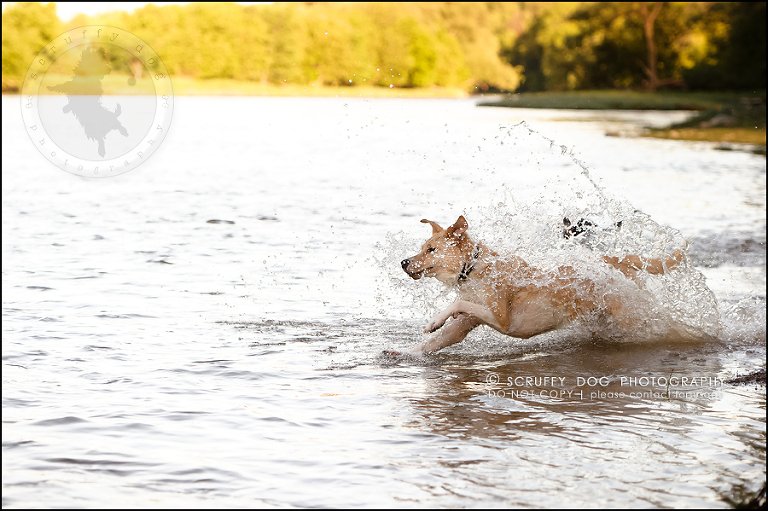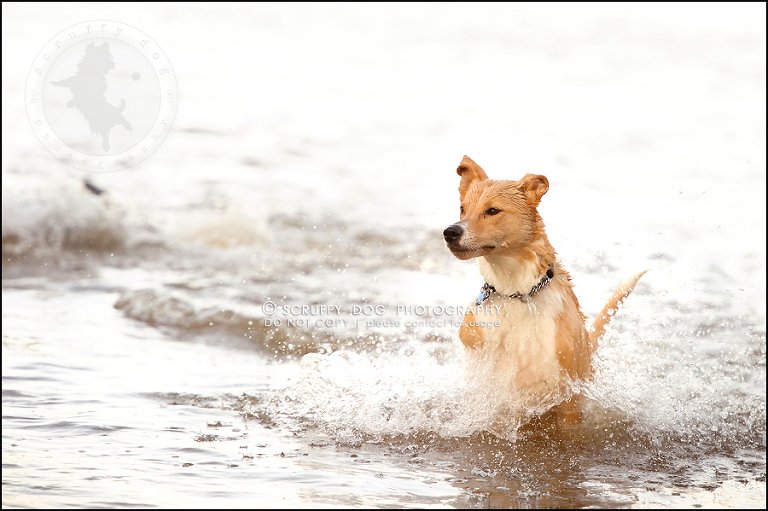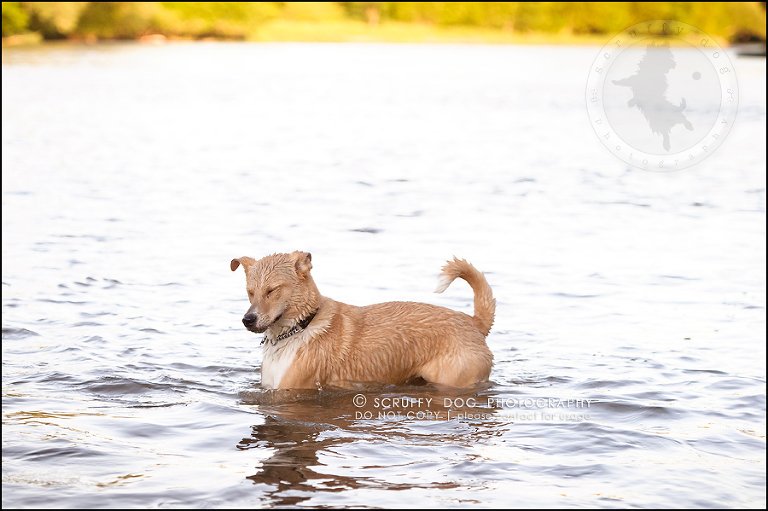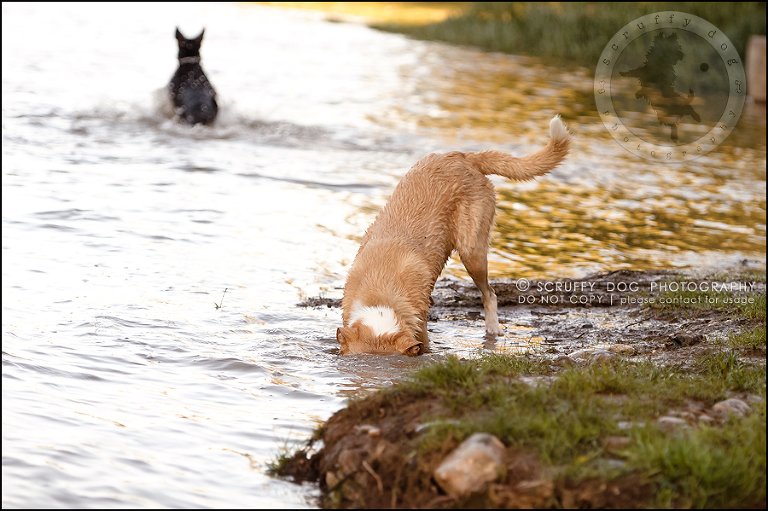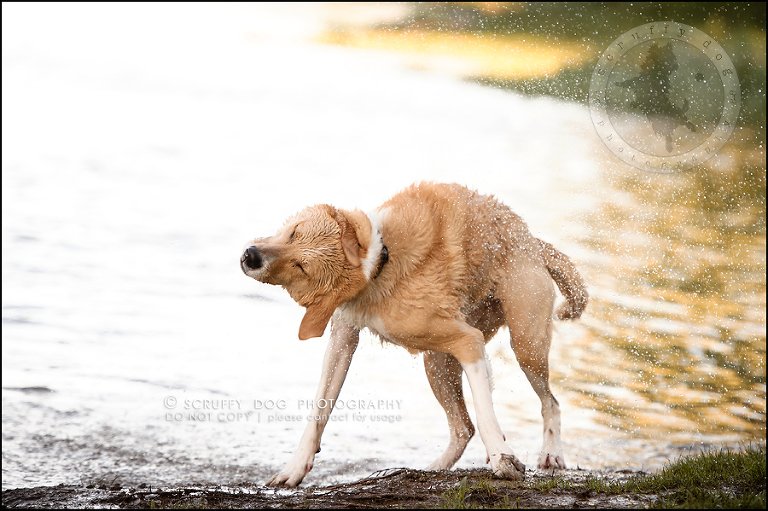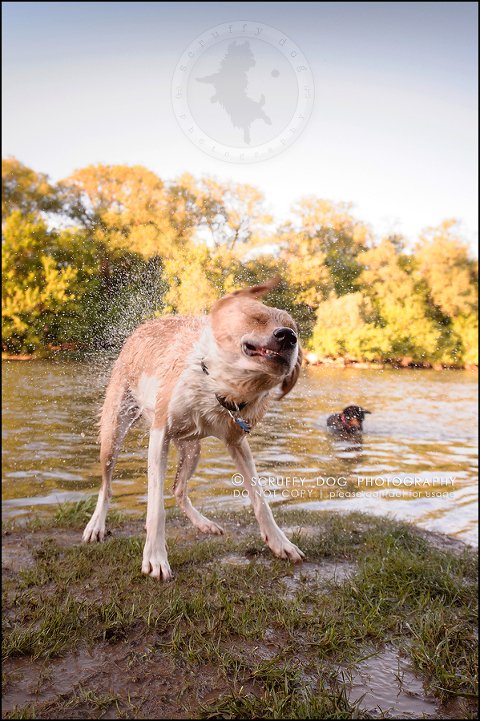 … while Pepper preferred to stay high and dry.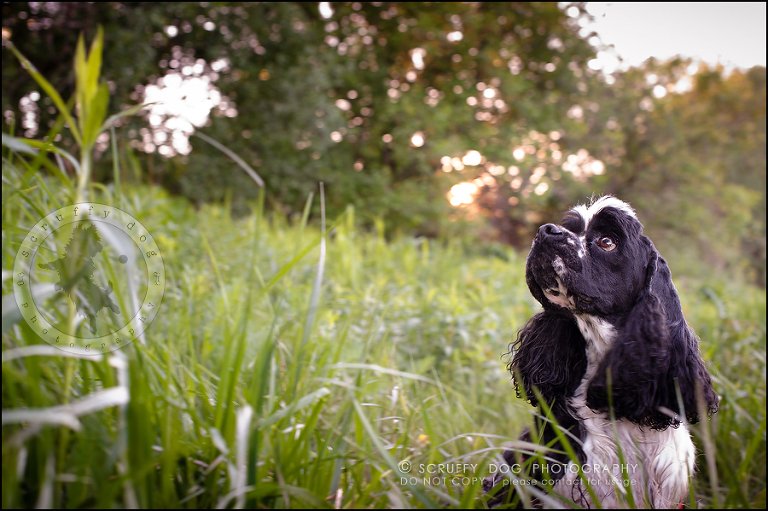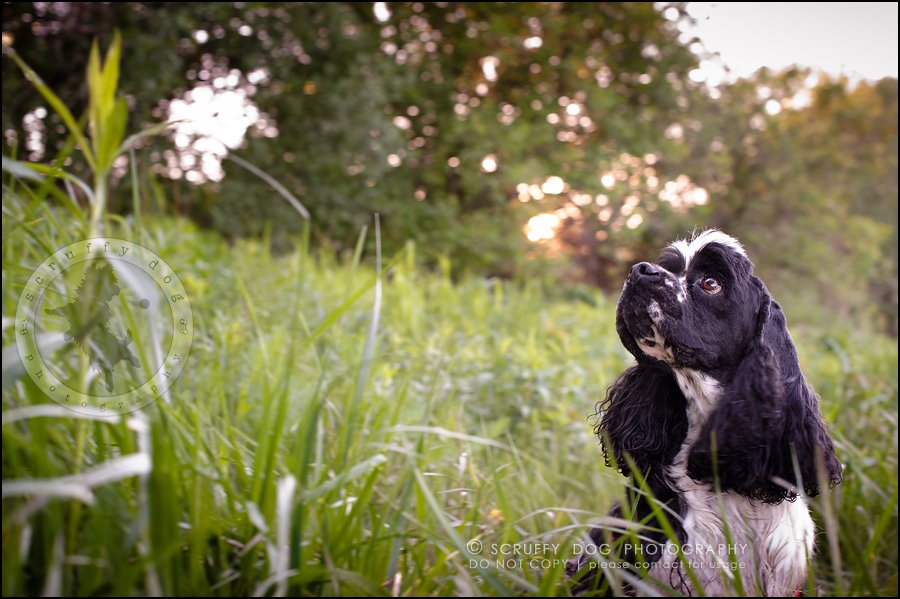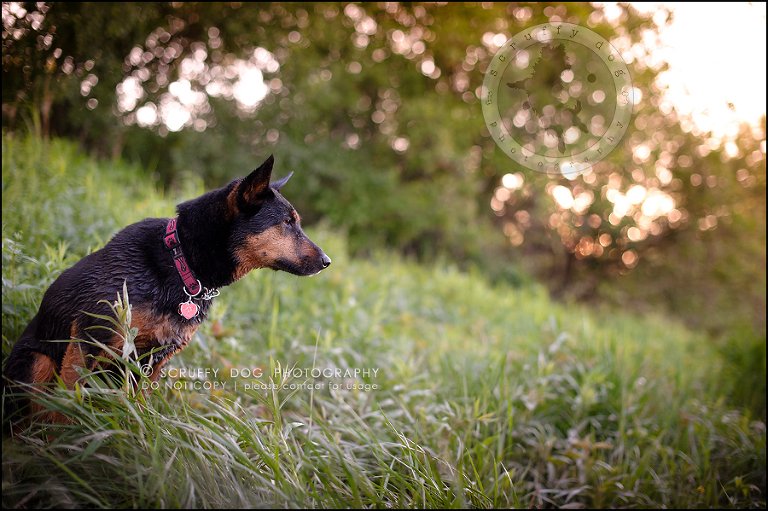 then off to my nearby field for even more wild fun and athleticism.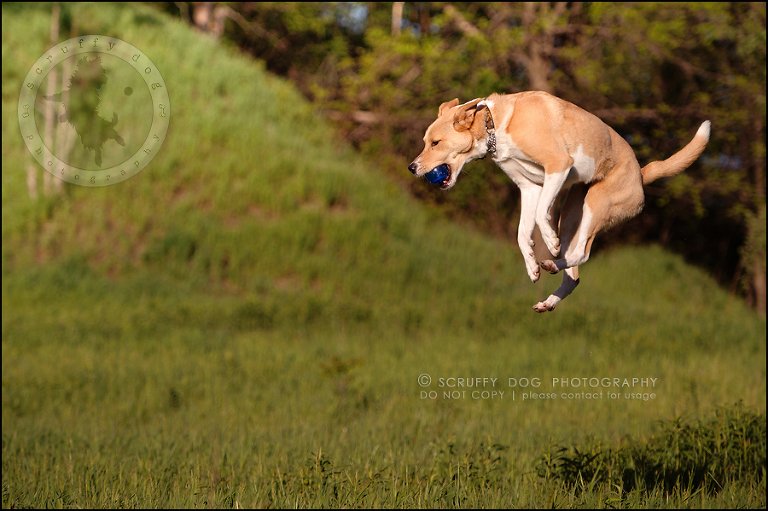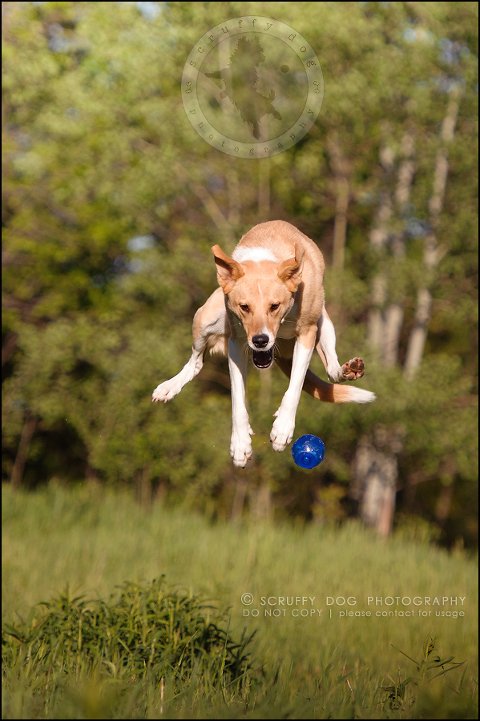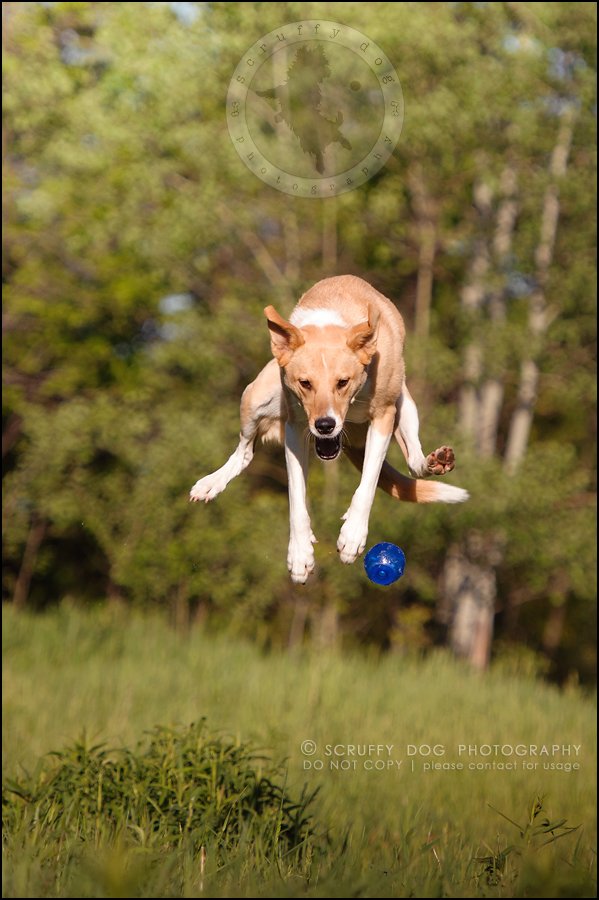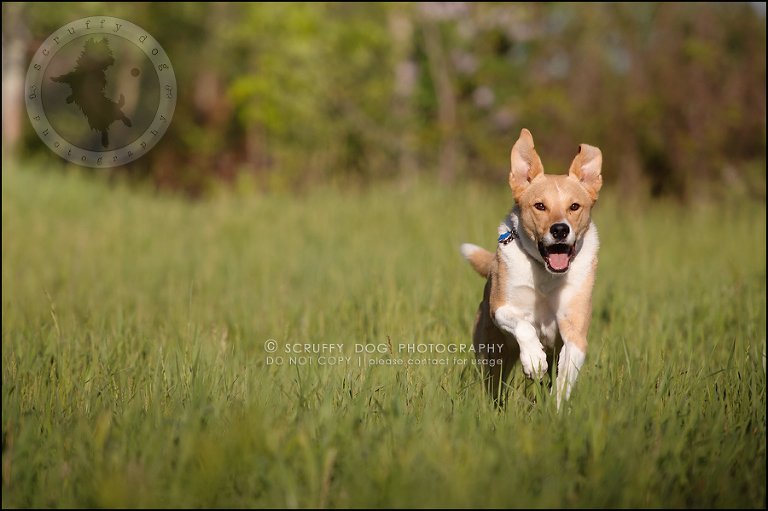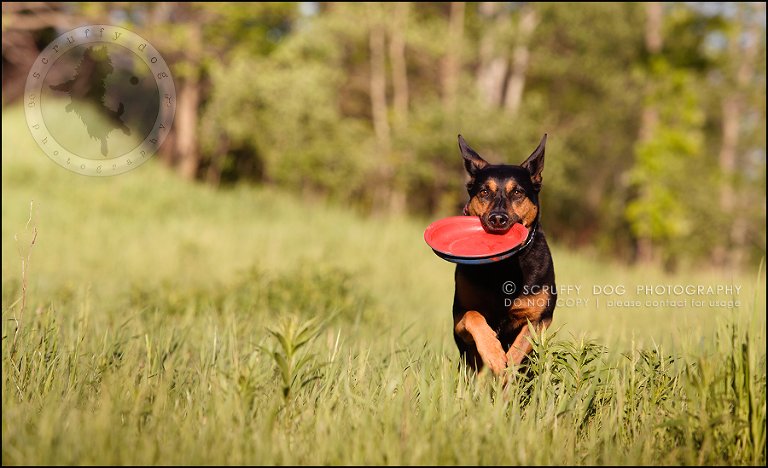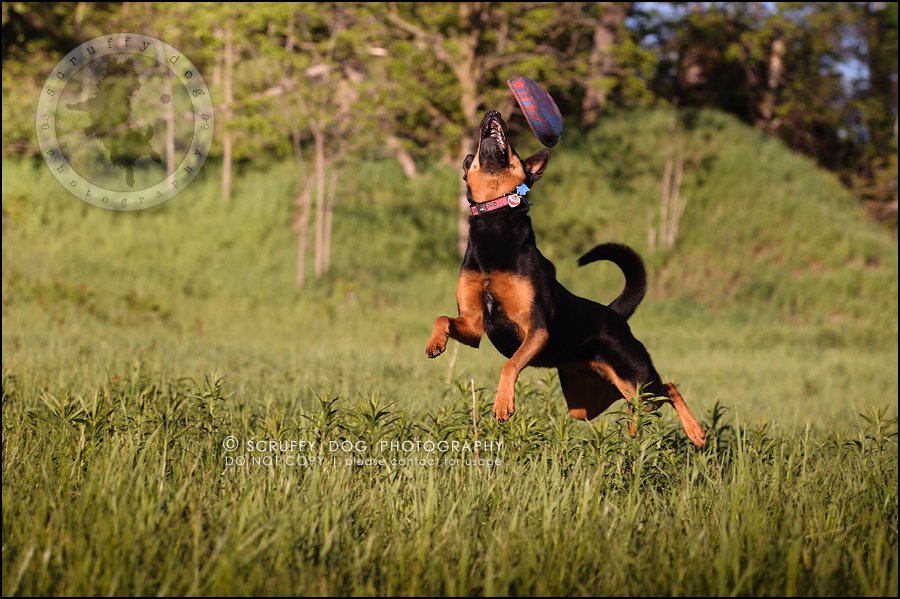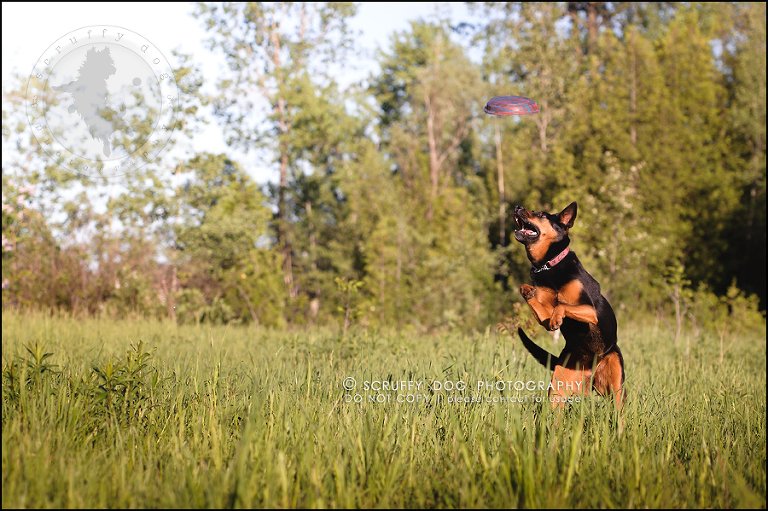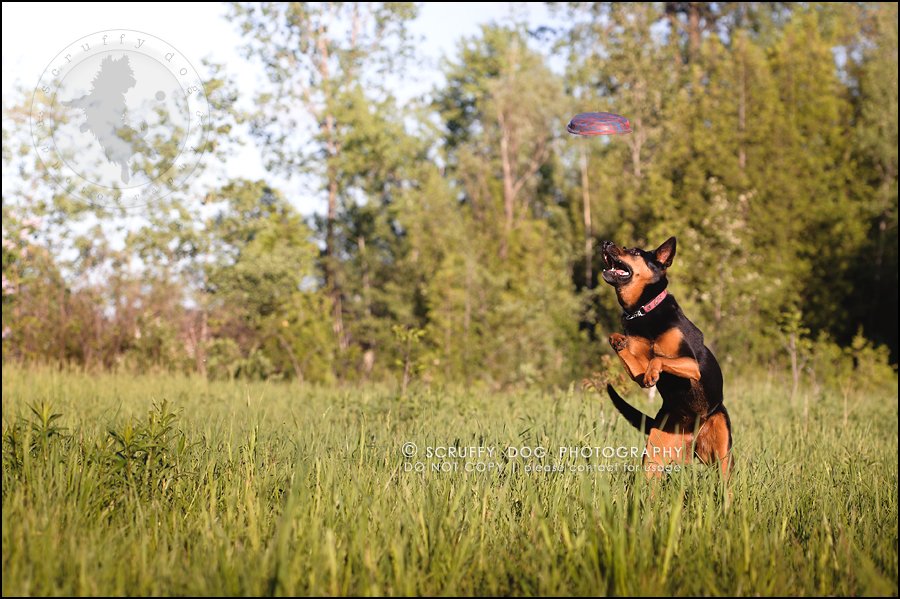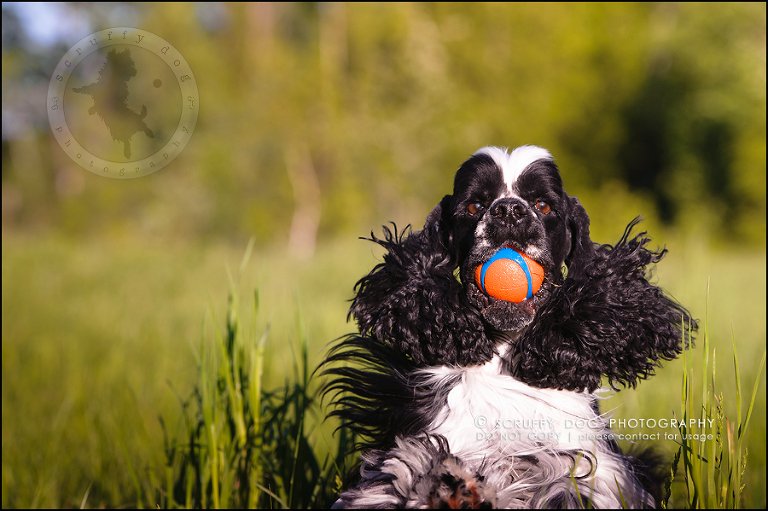 of course, not everyone in Patti's pack is perfectly equipped for retrieving and running …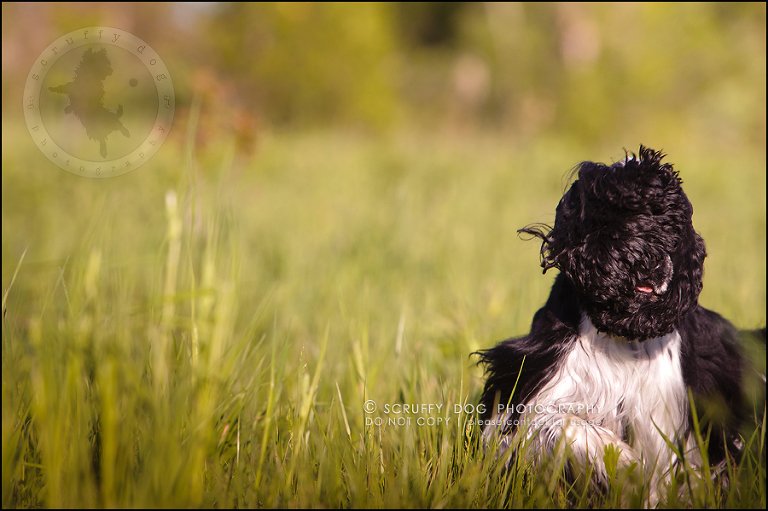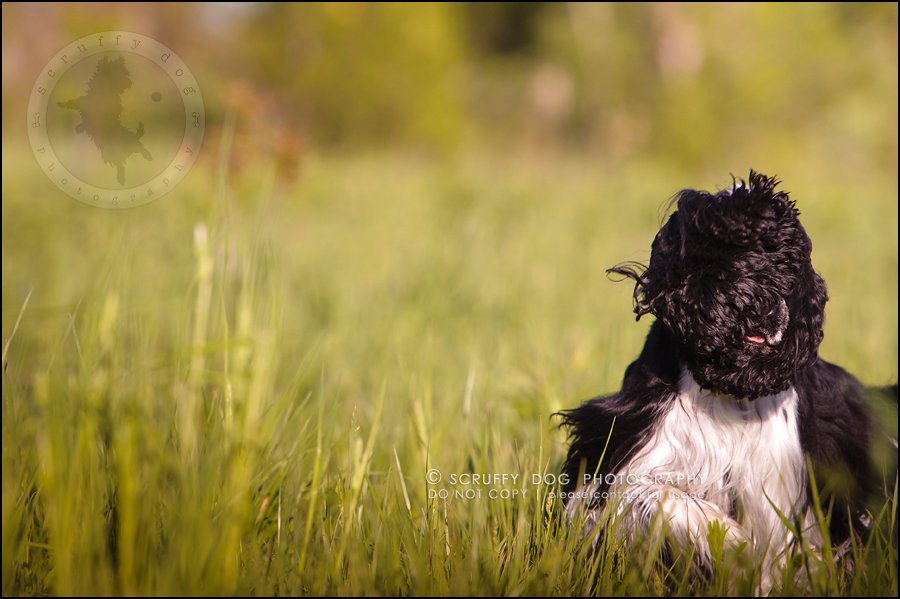 thanks for trusting scruffy dog to capture the energy and spirit of your pack of three, Patti.  it was such a pleasure!