if you follow scruffy dog on facebook you'll already be caught up on all the latest and greatest happenings with SDP.  but if you don't, here are just a few of the images of the scruffy pack you'll have missed over the past year!  i've dedicated this blog entry to images of my scruffies (past and present) together.
i'll start with my all-time favorite image of my girl matea and old man morley together … on our way out for a walk.  for those who aren't familiar with morley, who is no longer with us, you can find his full bio here.  the short version: he was adopted from the Stratford SPCA at 9 yrs of age, and lived the 7 1/2 years of his retirement with us.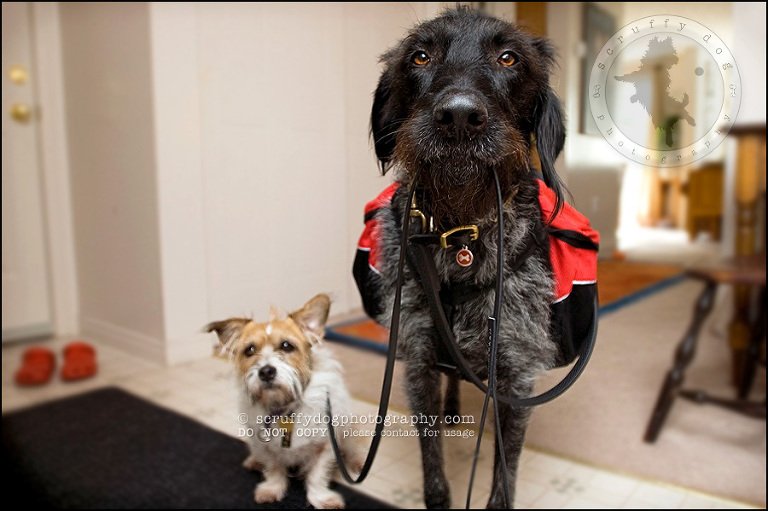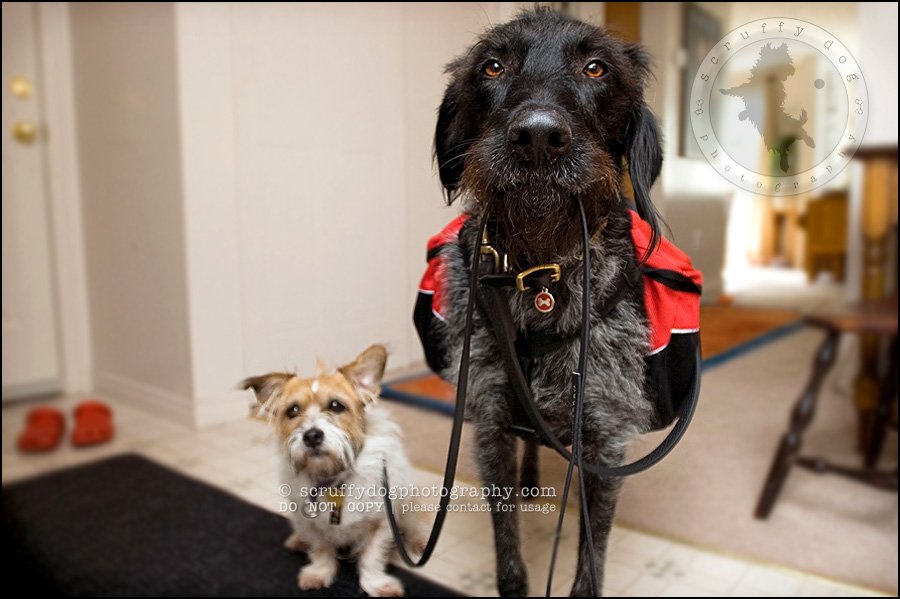 he and matea were never bonded the way she is with merrick today … although they would 'hunt' together out on the trails, morley was always very independent and i think matea's strong energy didn't jive with his calm, easy-going temperament.  they were rarely seen sleeping together or touching each other, although they completely respected one another and knew they were a pack.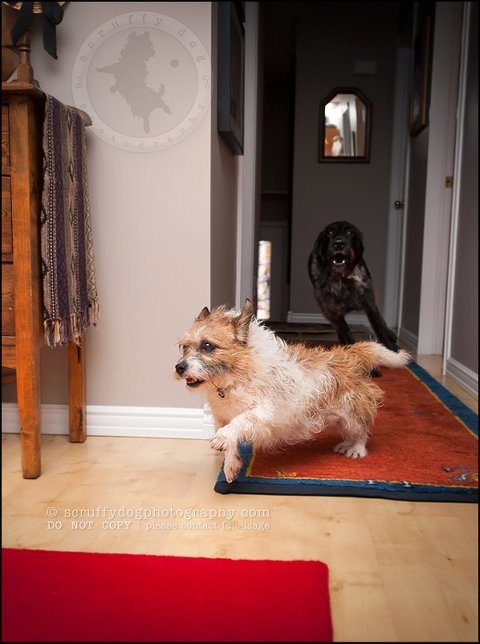 when morley was dying from a brain tumor, and we had his seizures and other symptoms under control, i noticed that while he was still fully engaged in the world around him and plugged into life, he simply wasn't wagging.  nothing made morley happier than another dog (another dog besides matea), and when 6-year-old merrick goobernuts mcscruffy desperately needed rescuing from a life of misery as a puppymill breeding dog, it was the perfect answer for both mcshorties.  (you can read about merrick and his rescue through his bio.)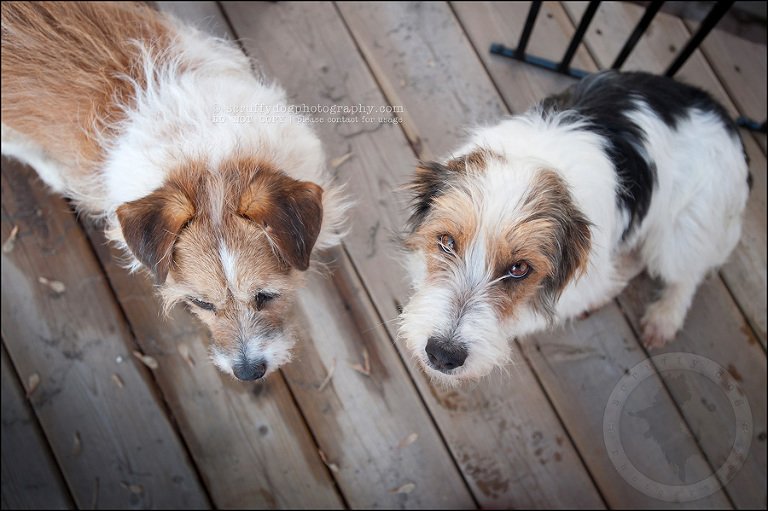 we had our pack of three for a short three weeks … but during those weeks morley most certainly wagged and enjoyed merrick's company, even though it was clear from the start that merrick was ALL about his girl matea.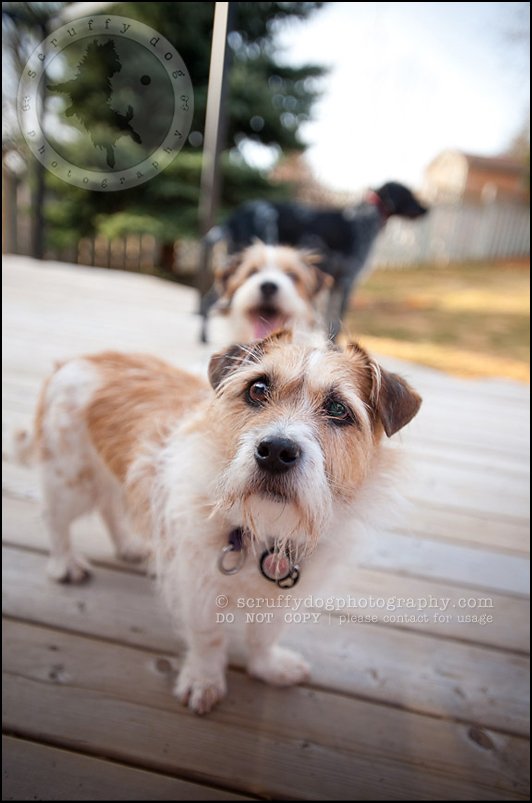 from the start, matea has been merrick's goddess … his sun, his moon, his earth.  although there is no doubt in his bond with me, what matea means to him is indescribable, and i suspect i will never again see it in my lifetime of living with dogs.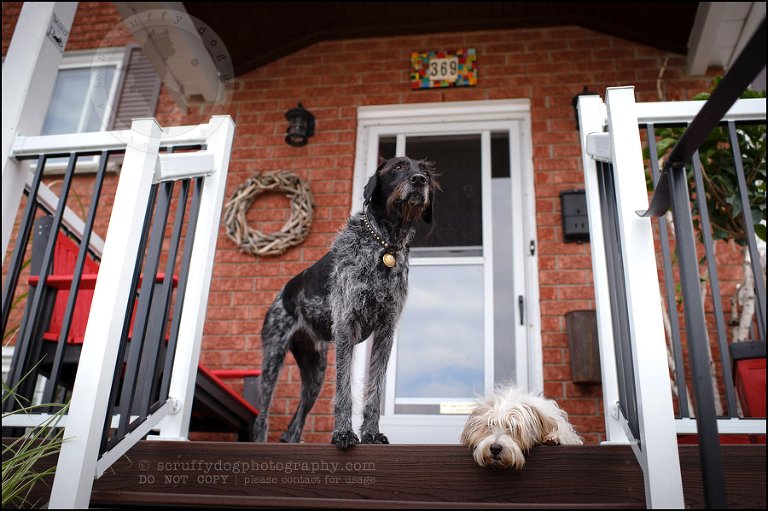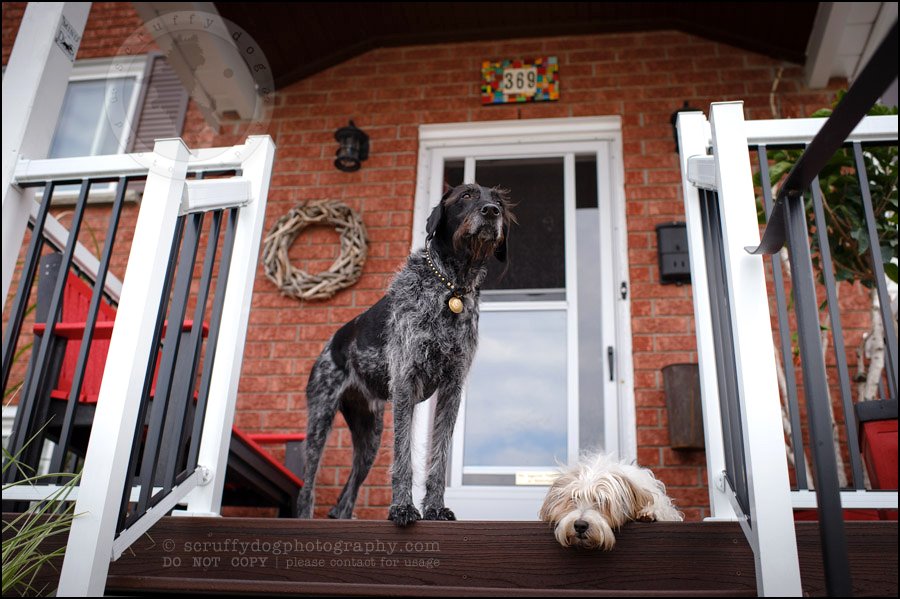 even from the early days, and those first hikes, matea showed her boy the ropes …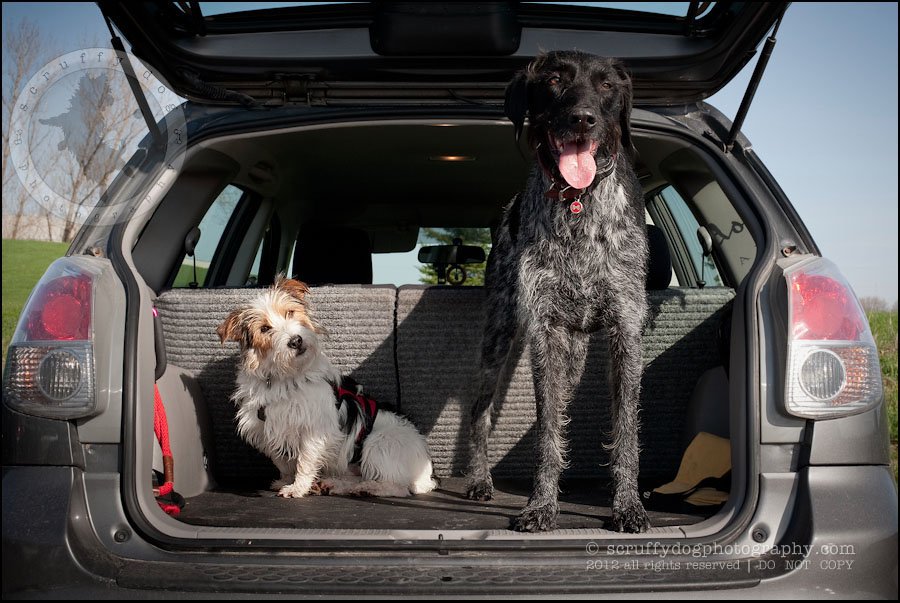 she is his protector …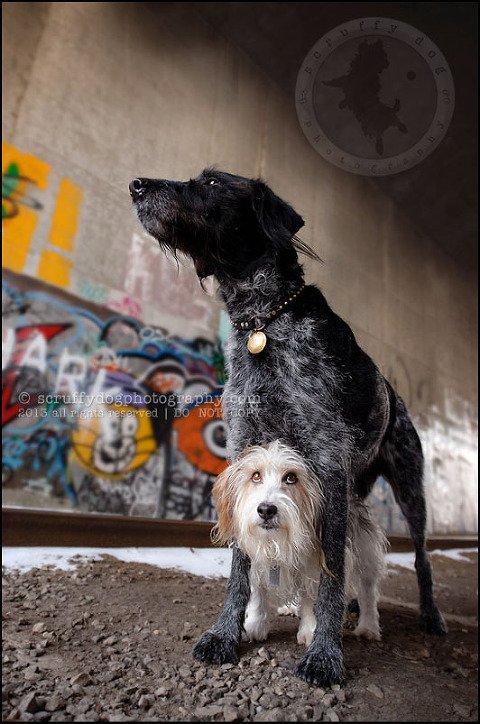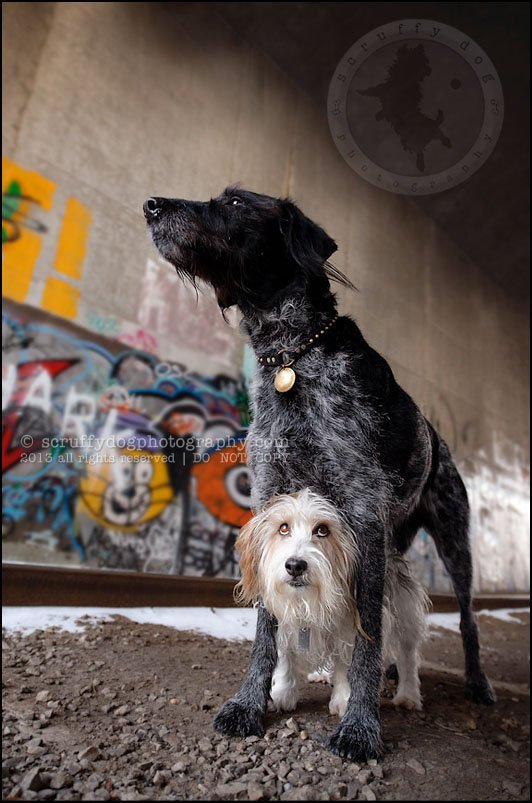 … and his best sleeping buddy.
she's also a bit of a pain in the ass when it comes to her insistence on using him as a pillow.
and from the very beginning, after some careful choreographing between these two to make sure there would be no disagreements (since matea can be a bit of a hot head), it was clear that she viewed this new scruffnut (even at 6 yrs of age) as her baby.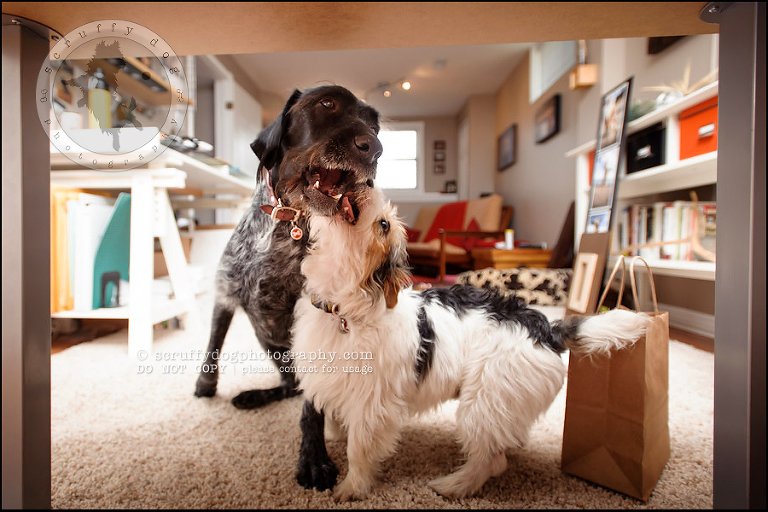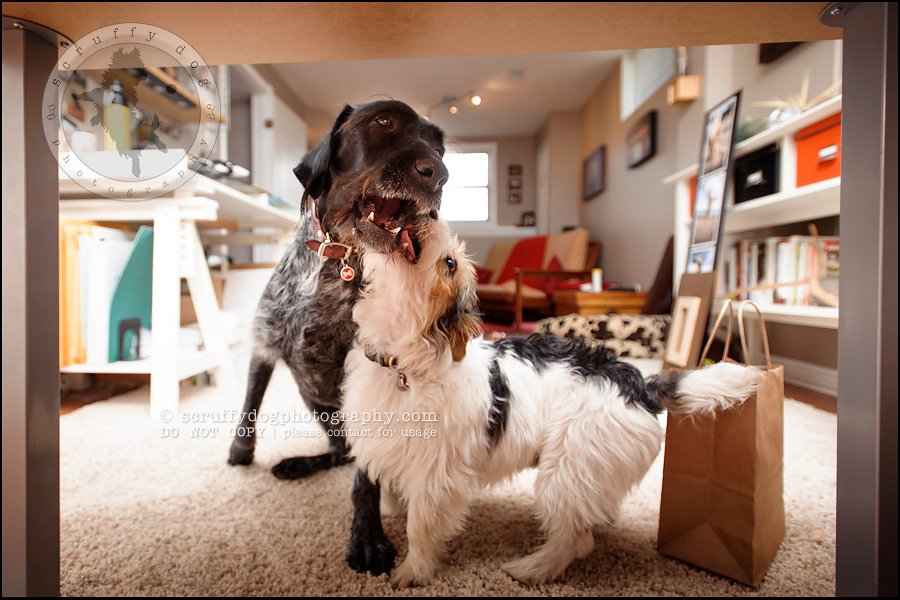 these two are such a team … and i truly fear the day that one will be without the other.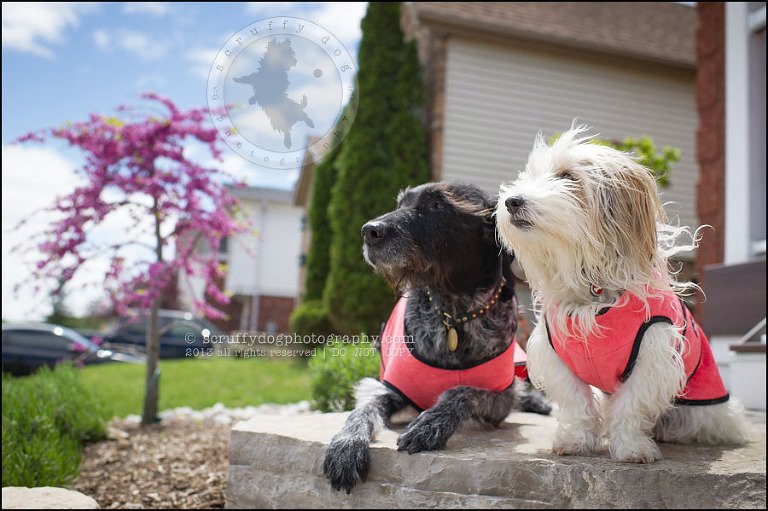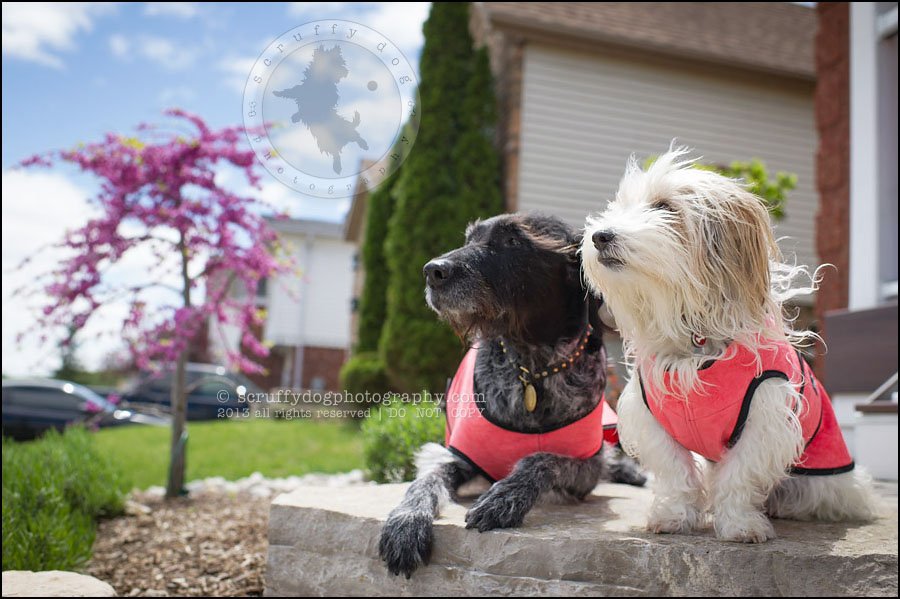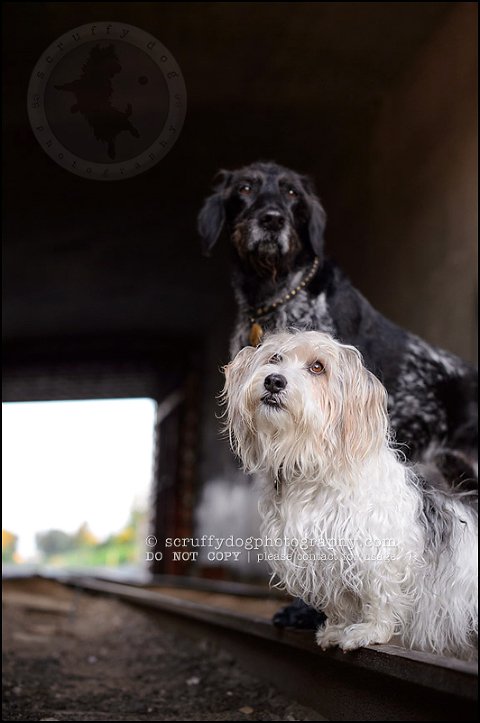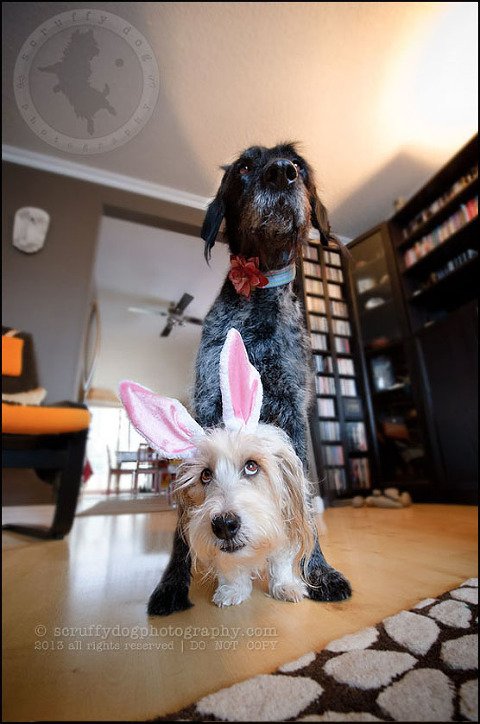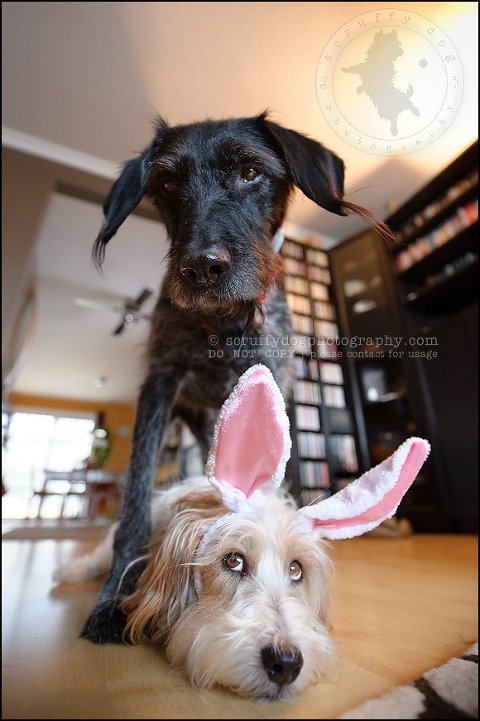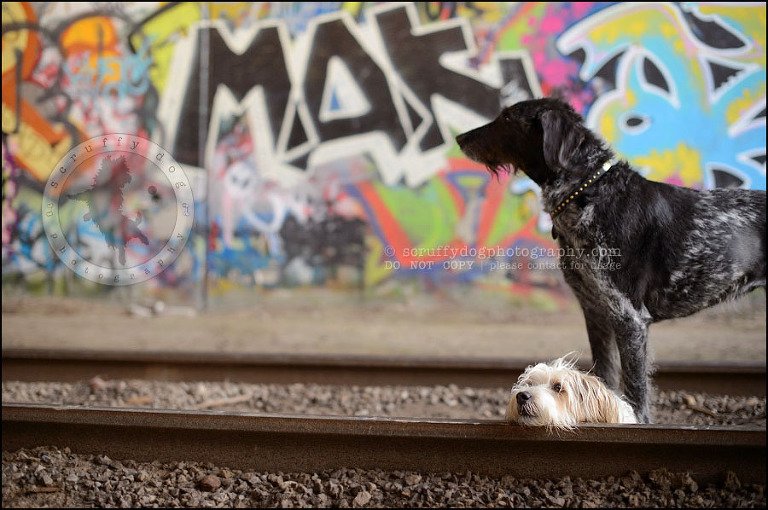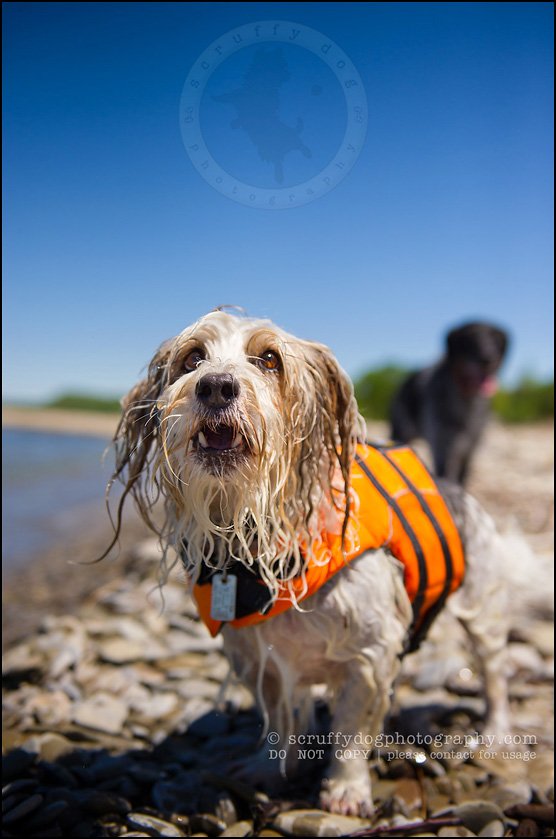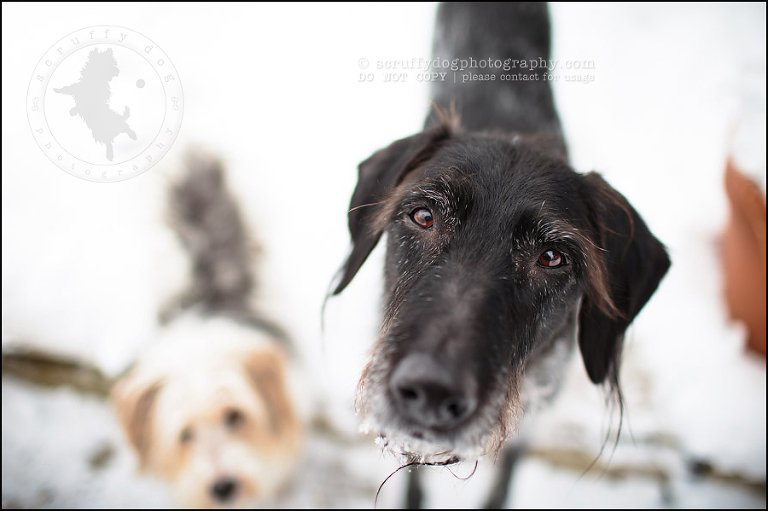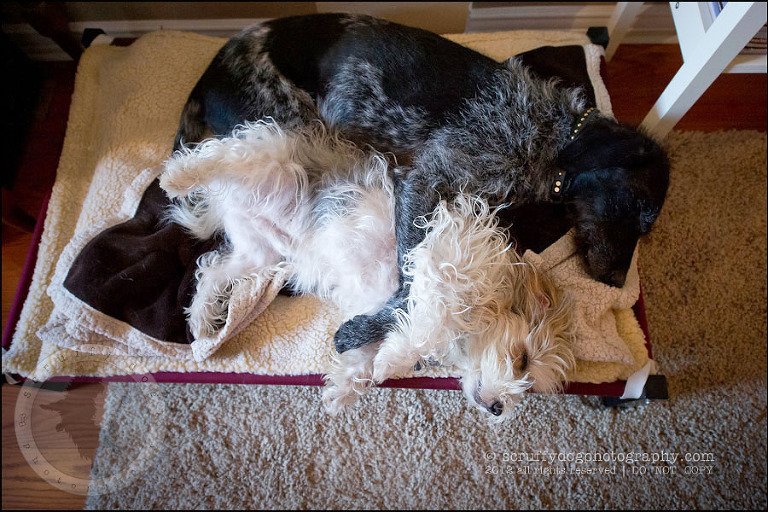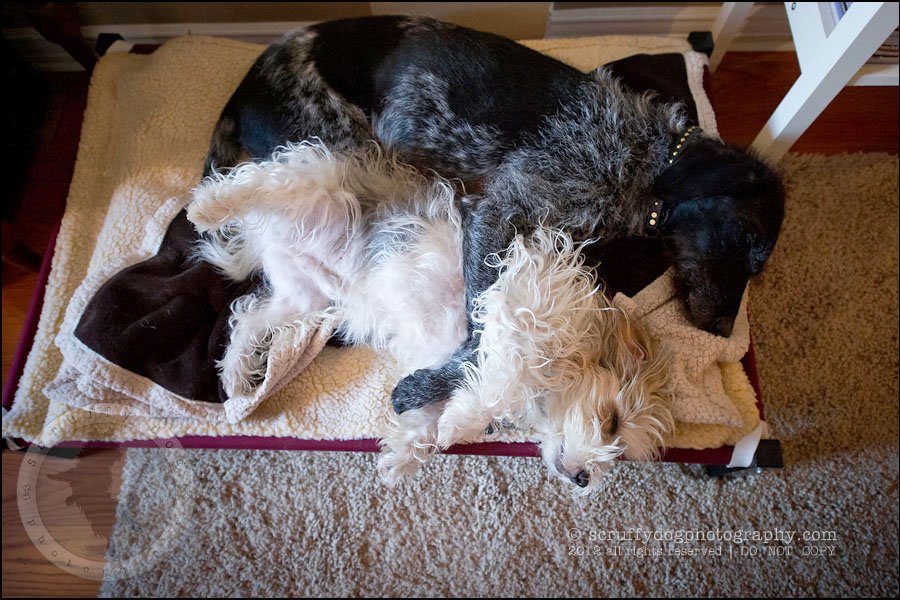 i hope you've enjoyed this more intimate glimpse into our pack dynamics here at SDP.  feel free to tell us about your pack in the comments below!