this is Emma … she is no longer on this earth, but her spirit, i am certain, is firmly planted with her family, and lives on in the young Eleanor whom i had the pleasure of meeting this summer and is working hard to fill her shoes.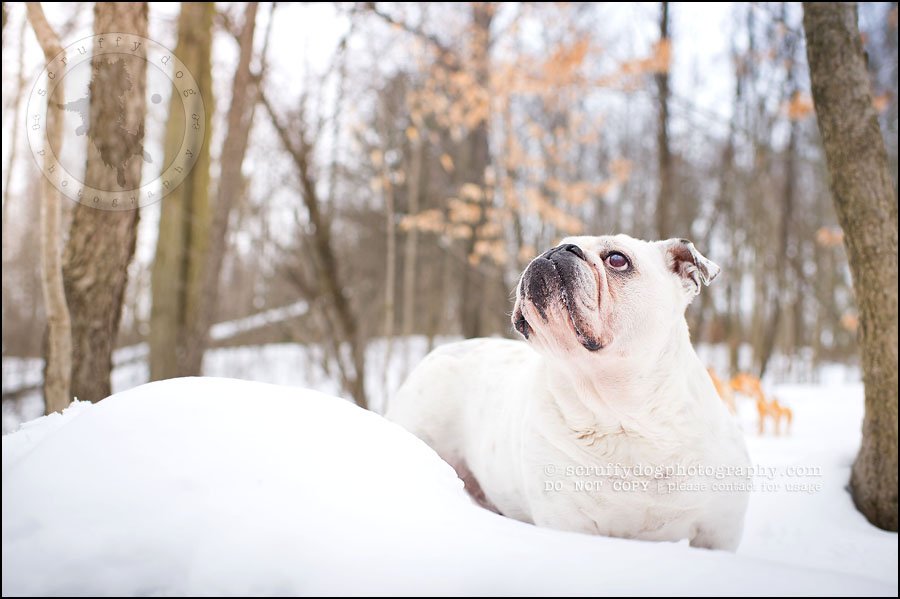 i had the pleasure of meeting this sweet dame for her Honor Session™ a year ago (yes, i'm that behind in blogging but trying really hard to catch up).  we'd just had a lovely snow fall but the temps weren't too cold for sweet old Emmie who suffered with arthritis.  mom, Dr. Renee Fleming at the Guelph Animal Hospital, had been doing some stem cell therapy on her girl and she really did motor through the woods like a trooper … and certainly gave good face like any well-respecting bulldog!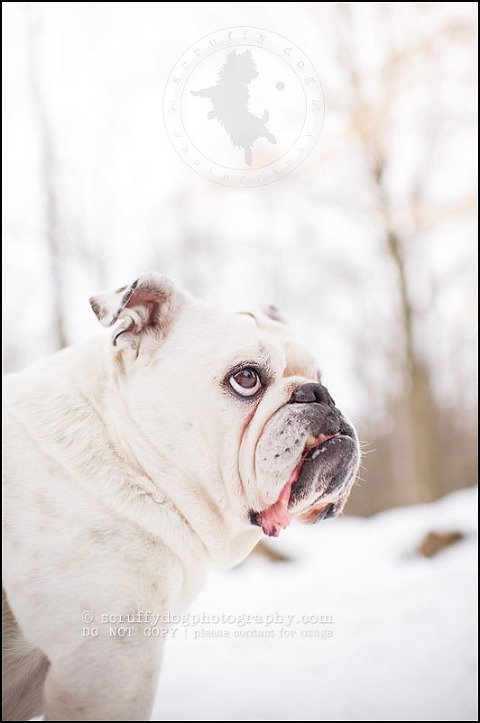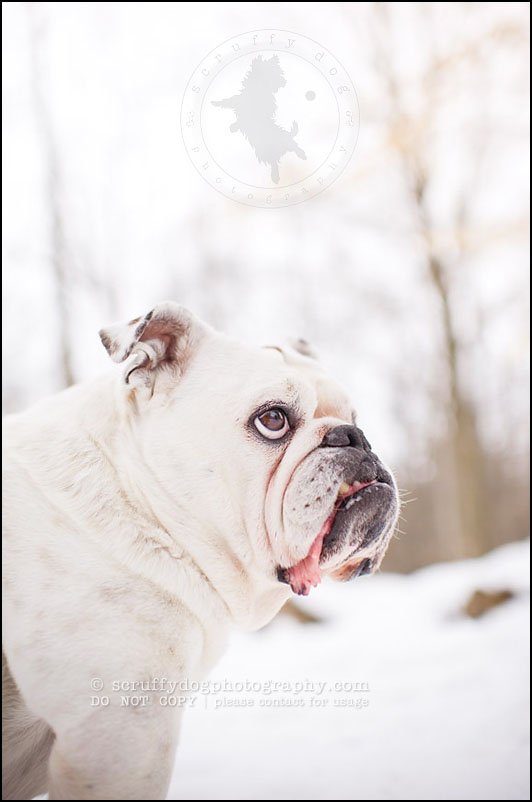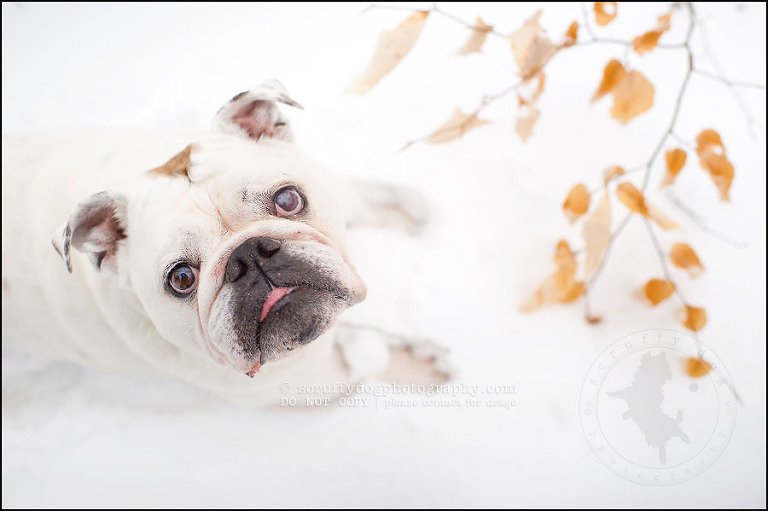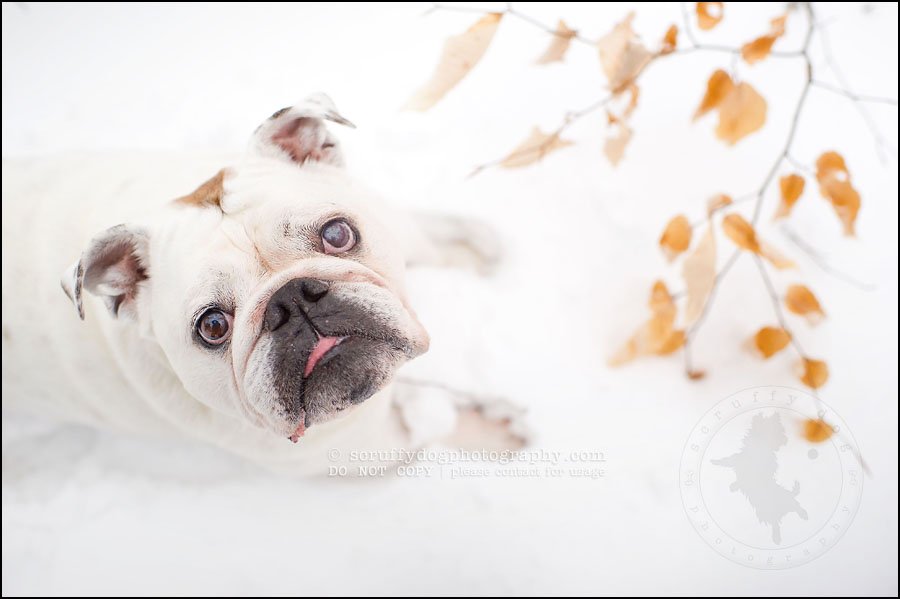 Emma even played a little dressup with her fabulous poncho.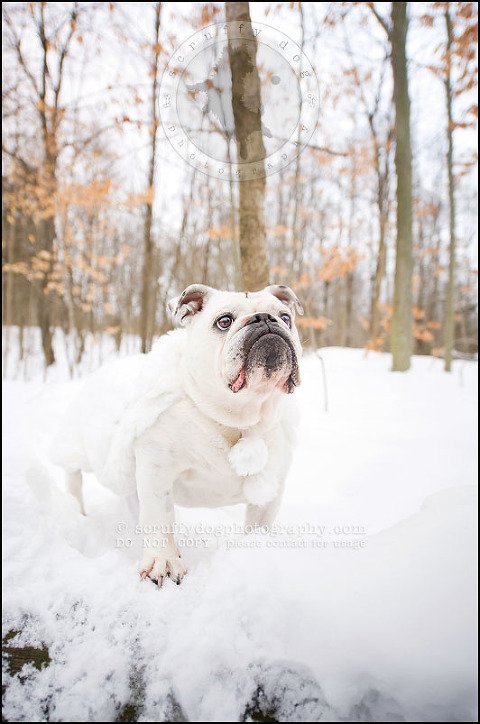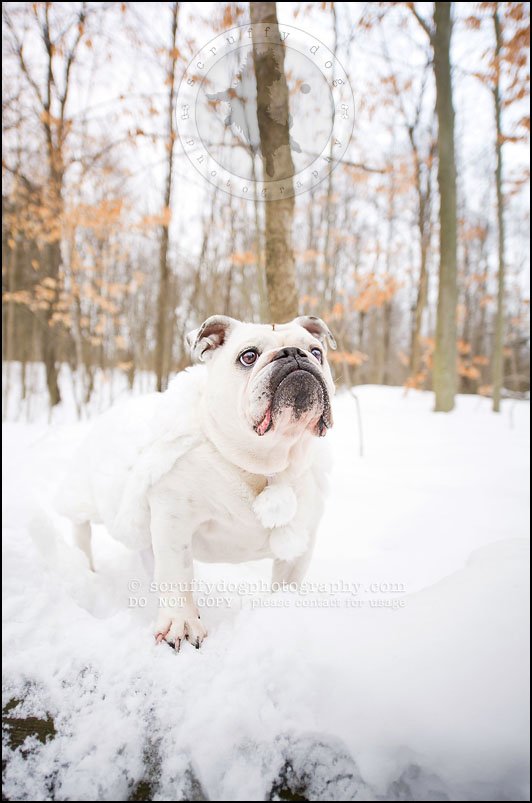 but mostly, she just wanted to go.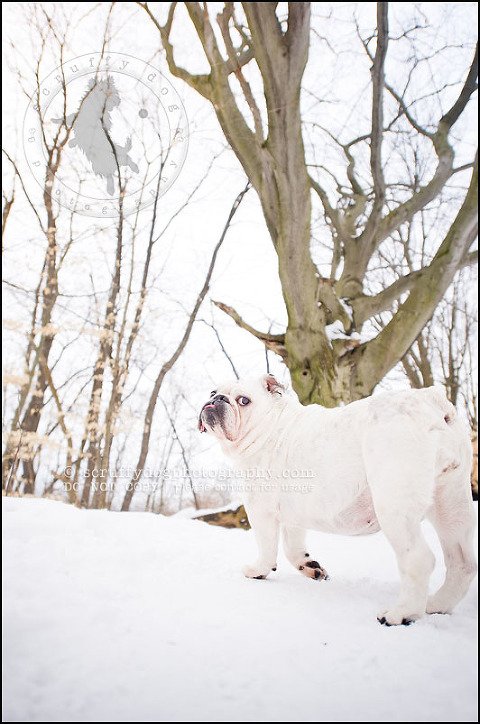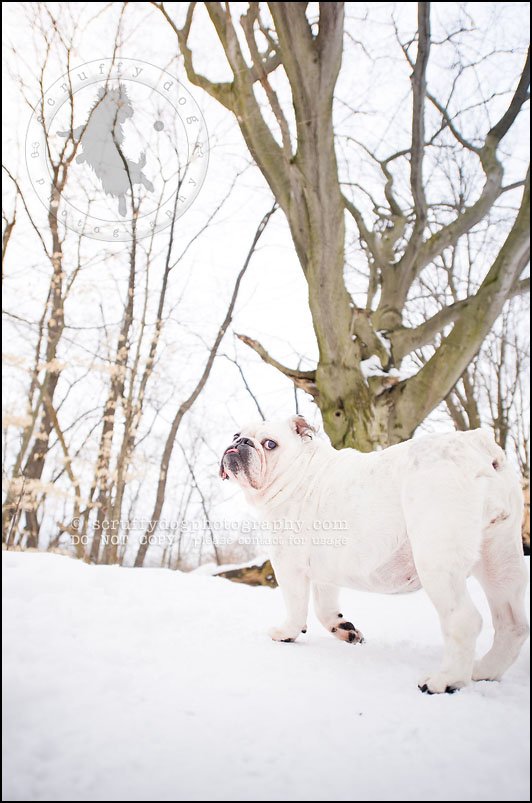 and gave me looks, of course, whenever i asked her to strike a pose.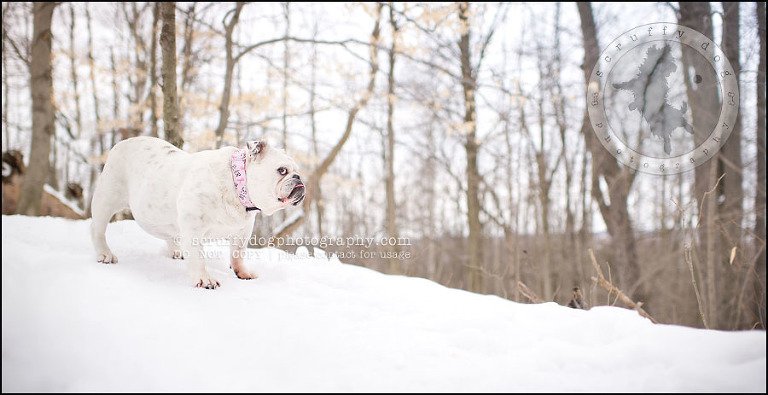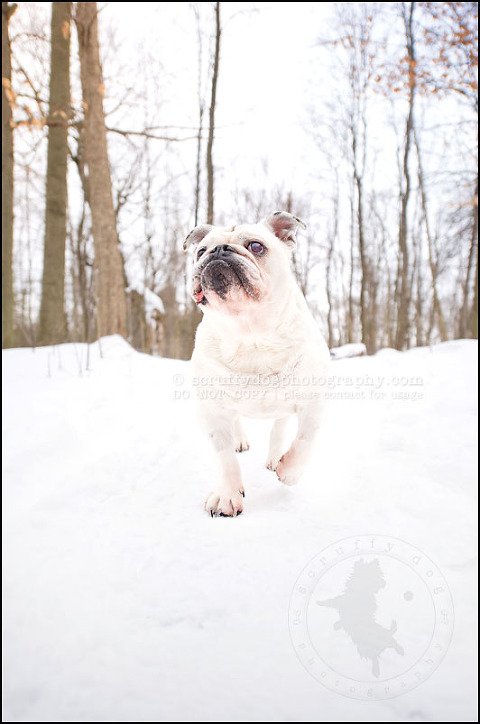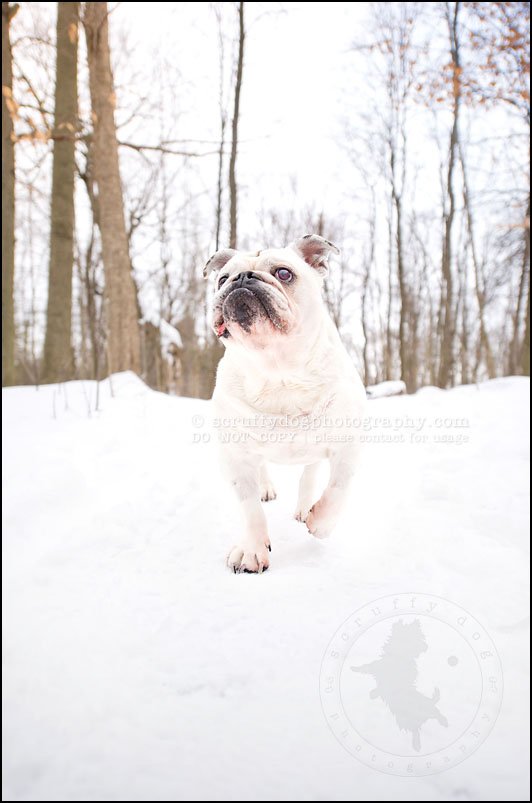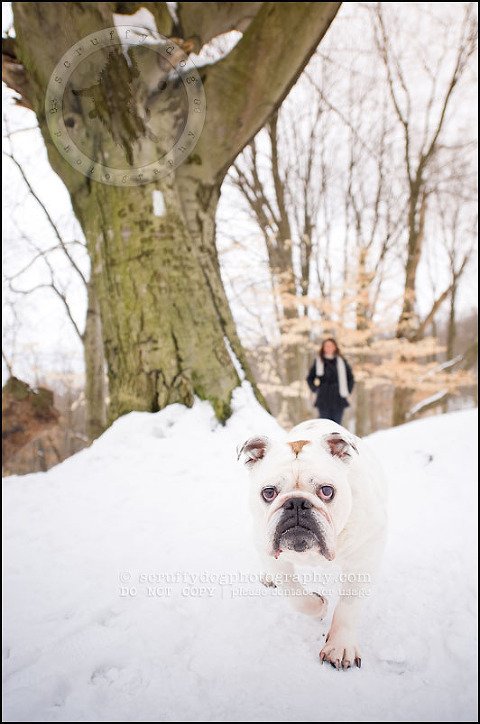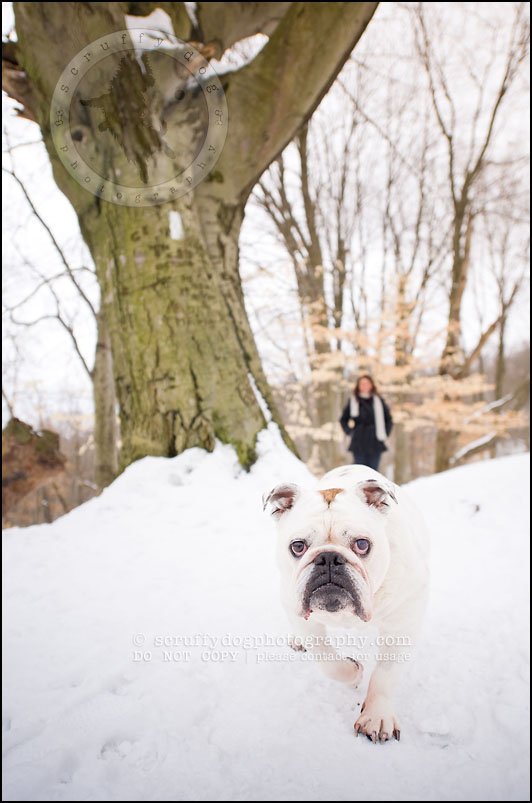 … or not give me looks.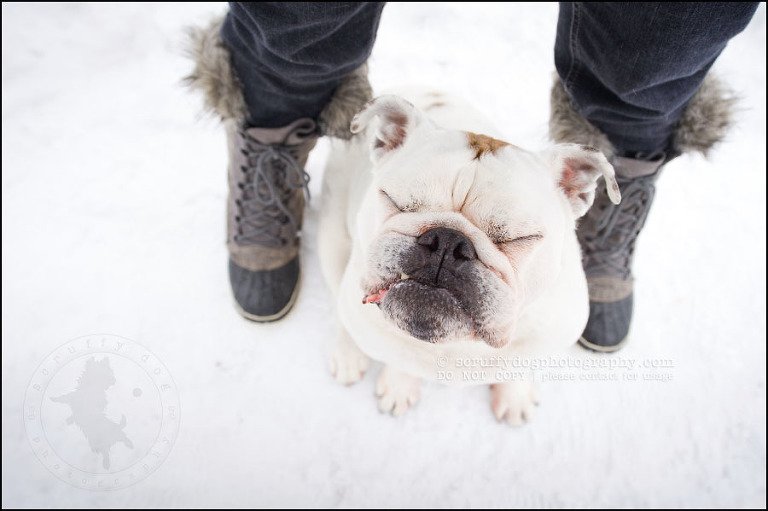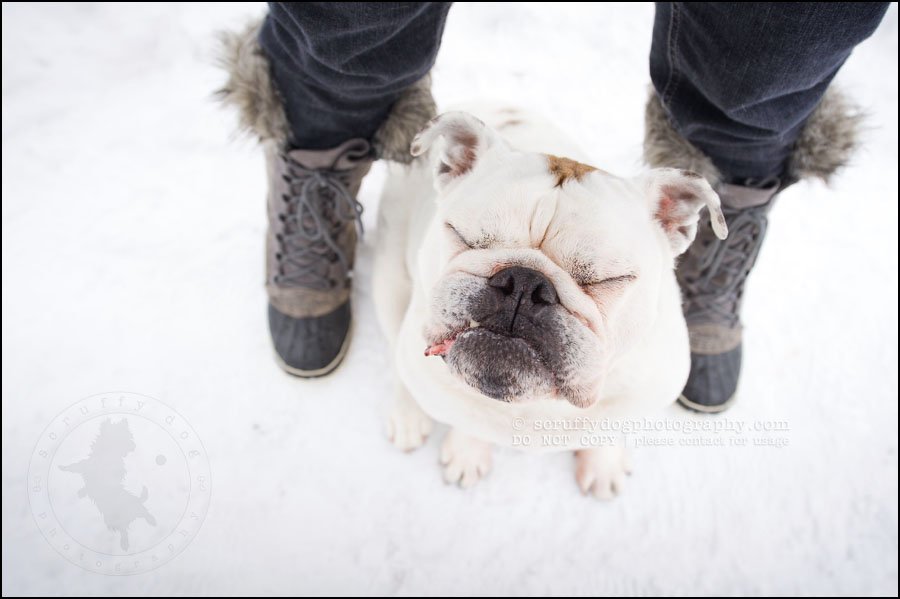 and Emma certainly loved her mom.  that was without question.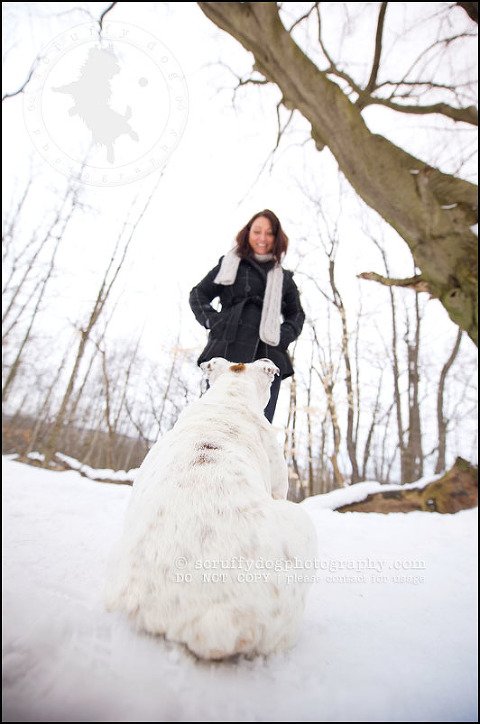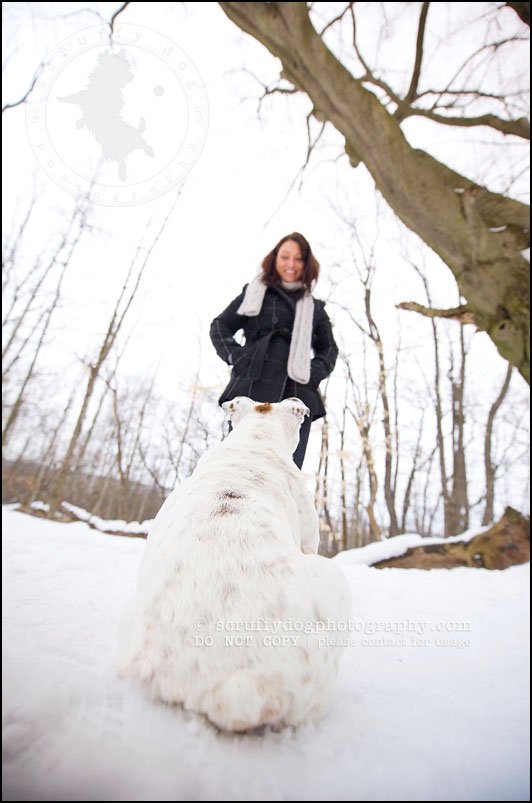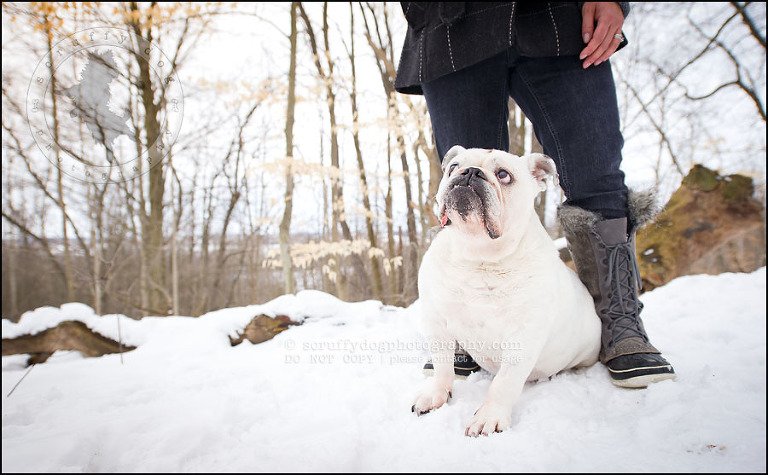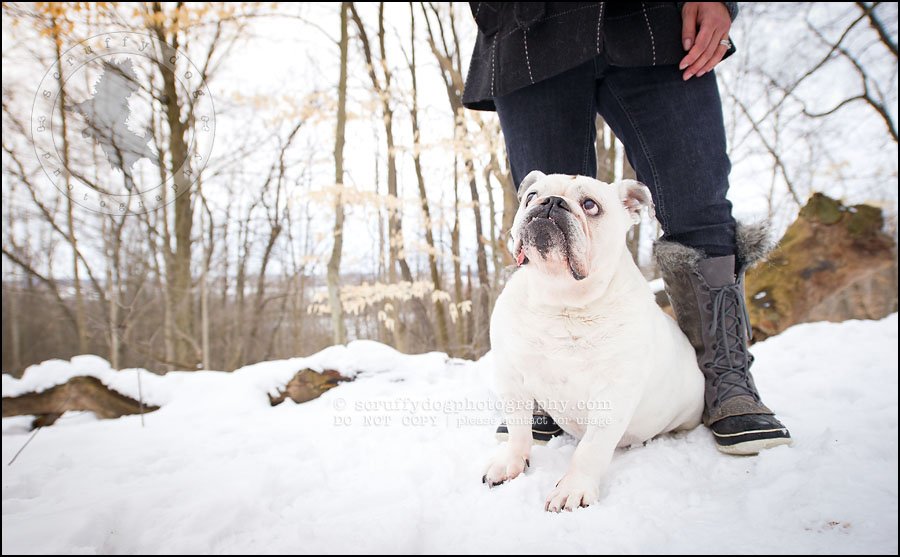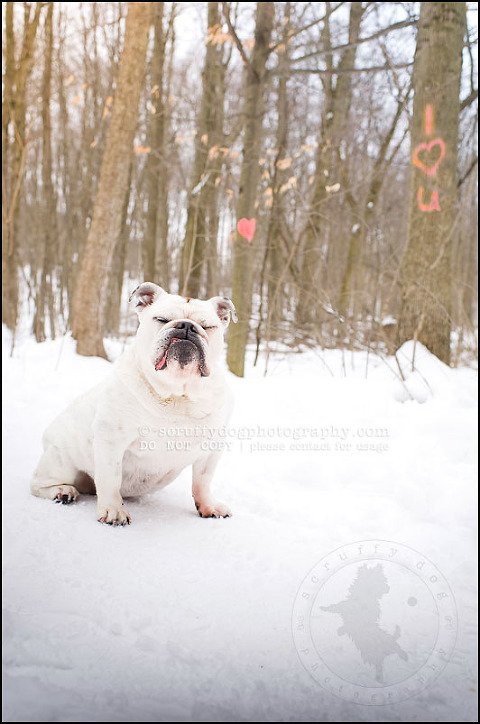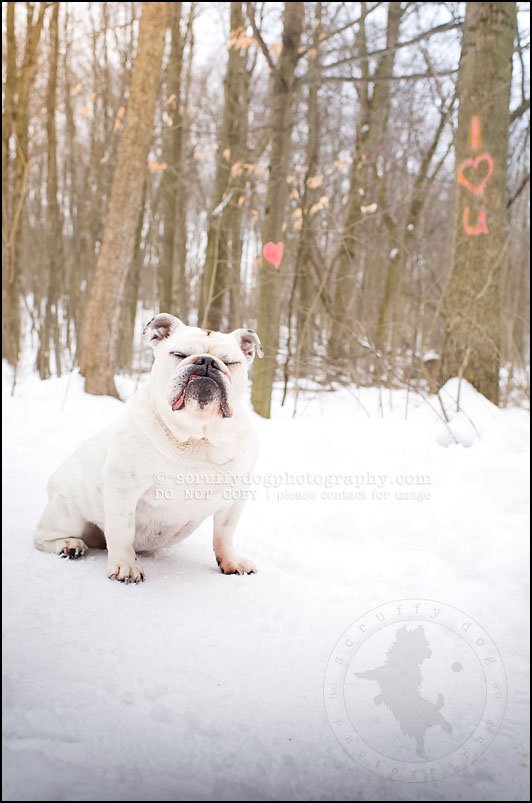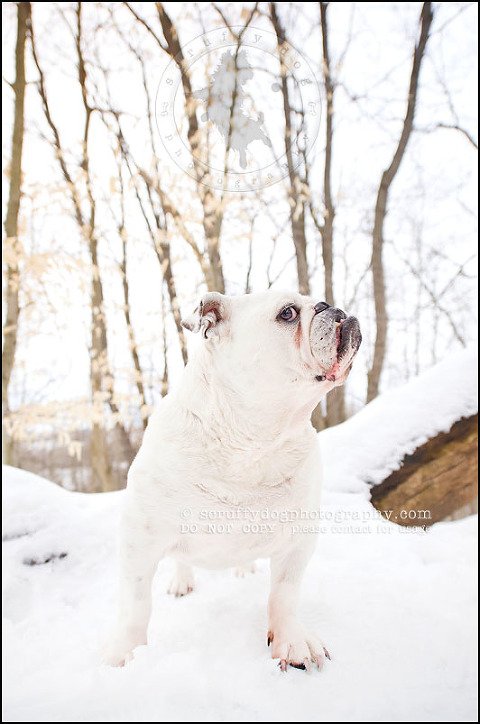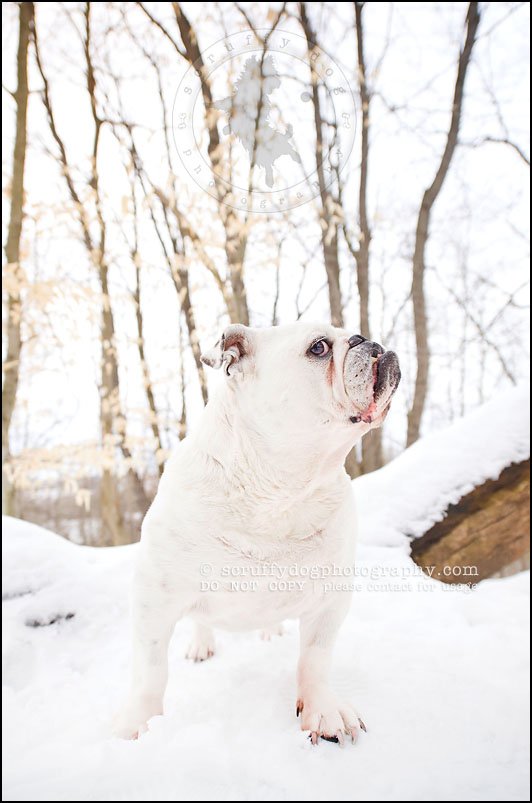 Emma was the first dog to use the scruffy dog settee.  i had spent three years searching for this settee — the right style, the right color — and had finally found it up in Oshawa only a couple of weeks before her session.  i think she was the perfect dog to christen it … and certainly was more than comfortable up on it.  then again, on her booking form Emma was described as "our princess" and "a spoiled bitch" … no doubt, Emma thought her throne had finally been delivered!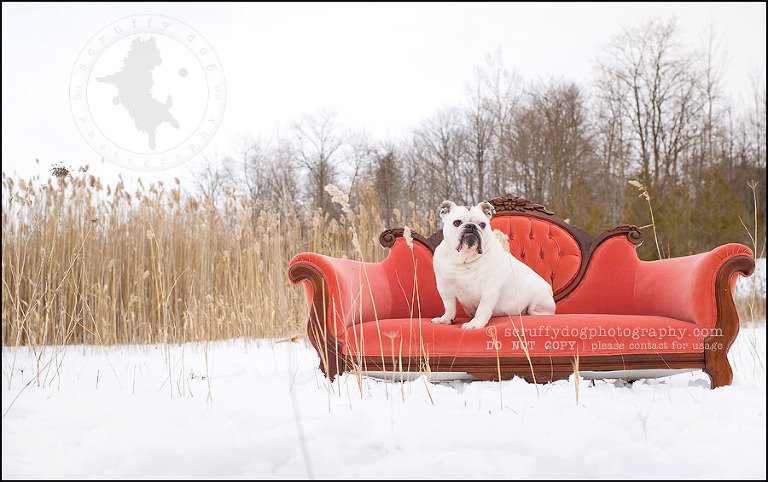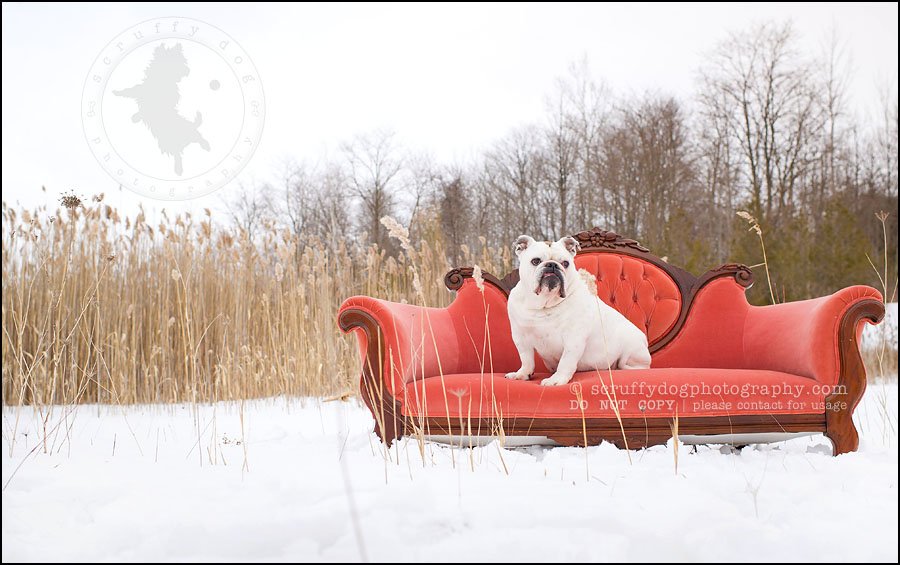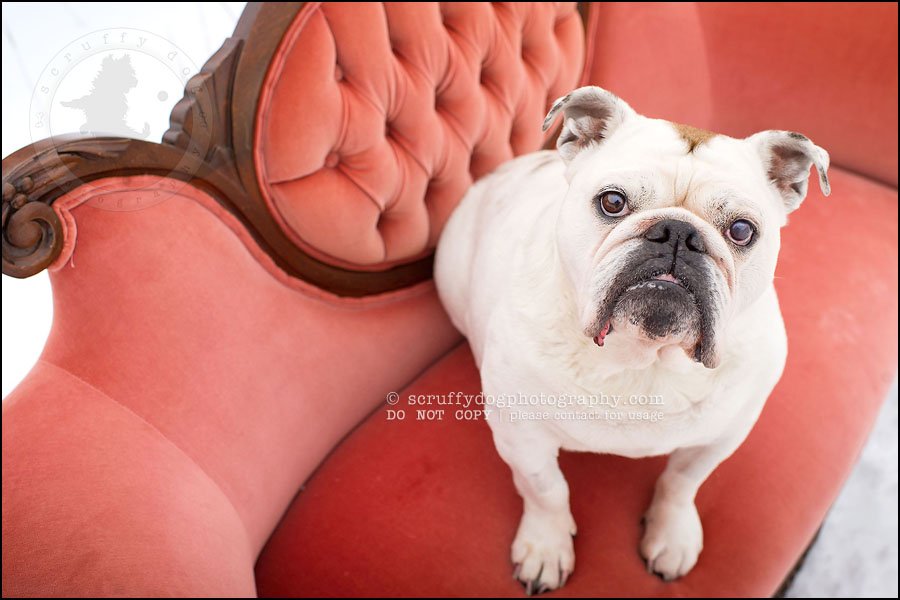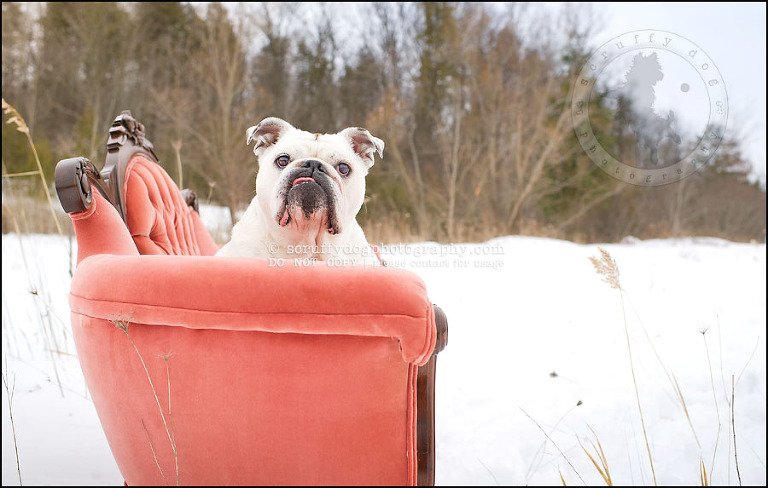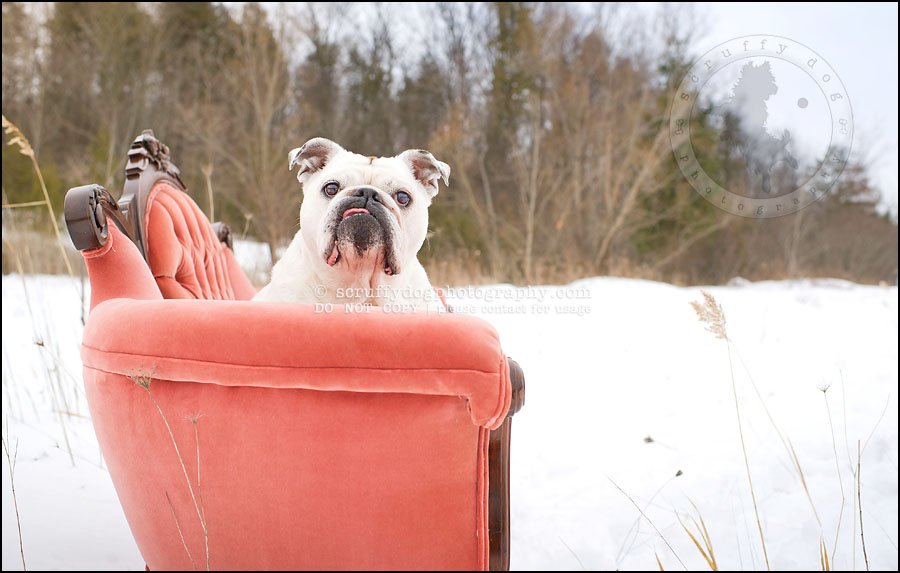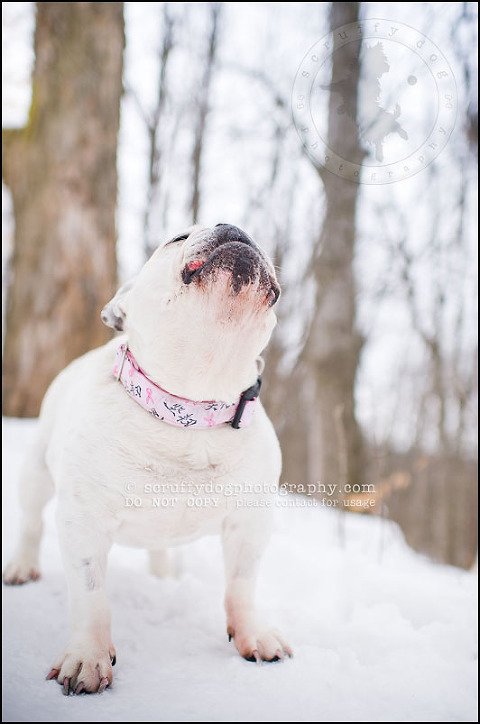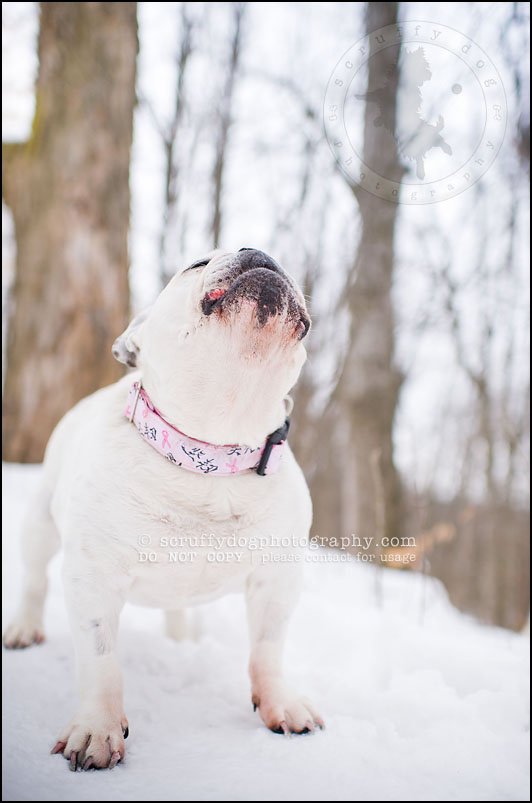 warming up in the car, we headed to our favorite back alley for a few more shots …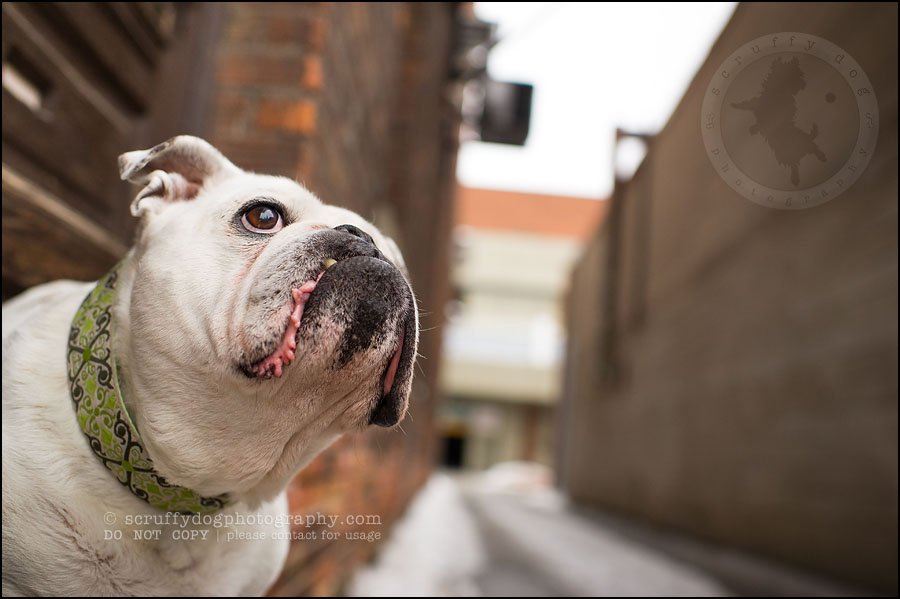 … but of course, Emma was insatiable … having had a taste for her throne, she demanded it once again.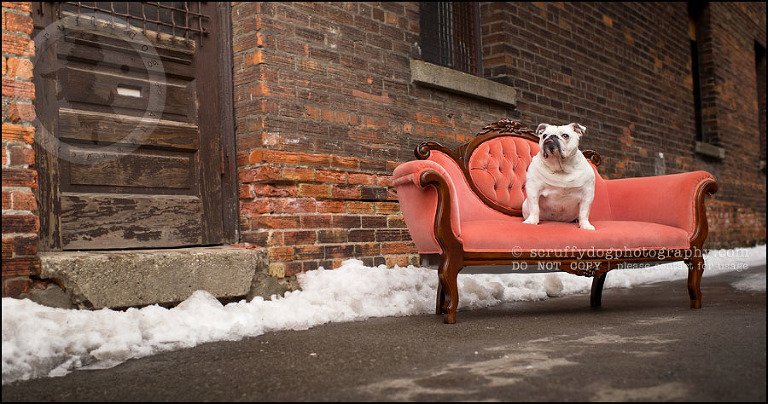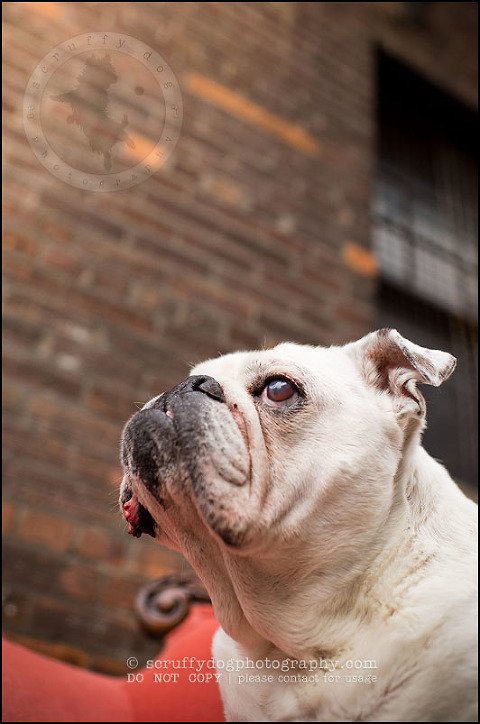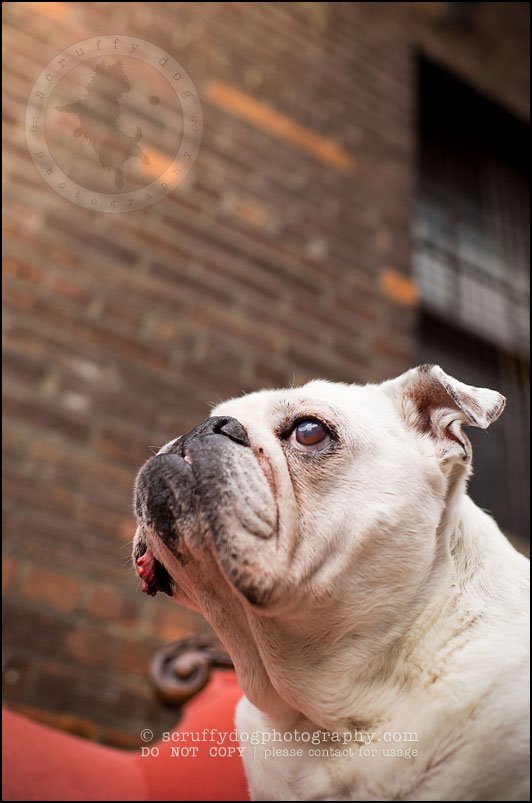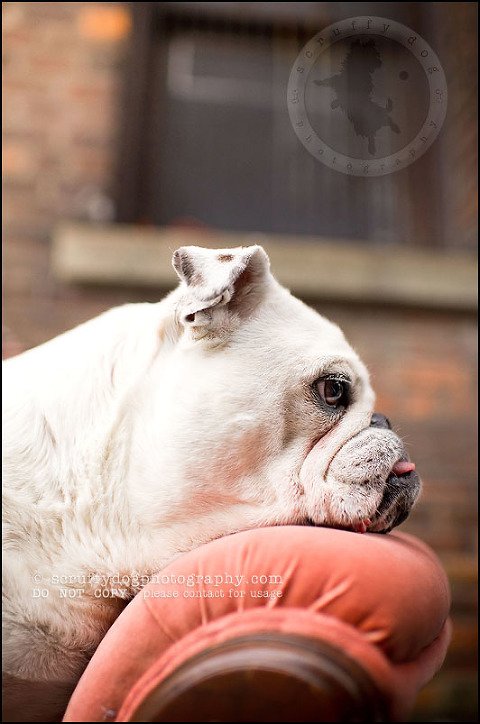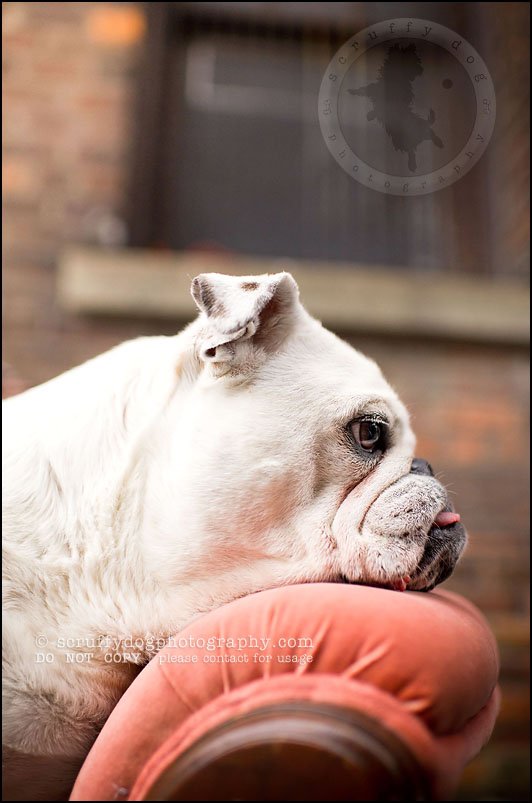 and finally off to find some graffiti for a splash of color …  and yes, Emma, i think that says "Nipples".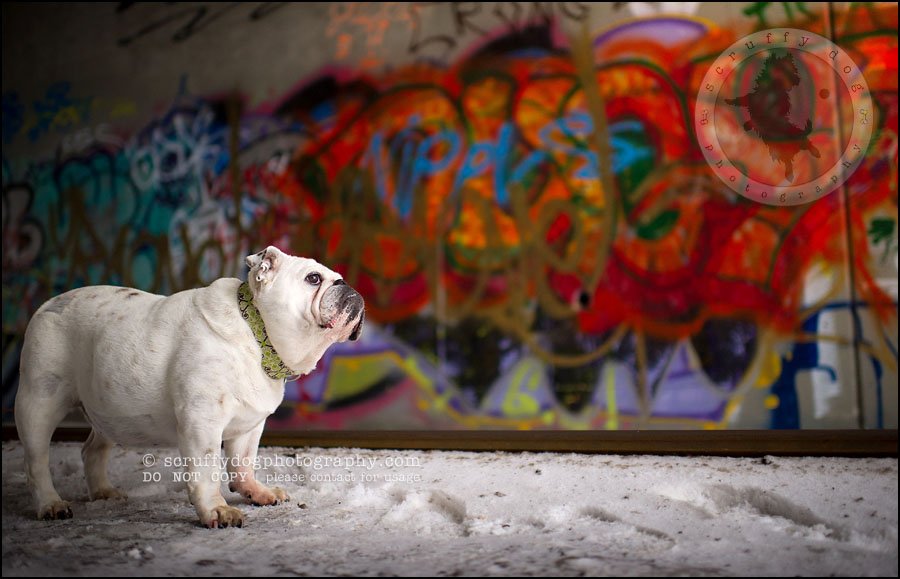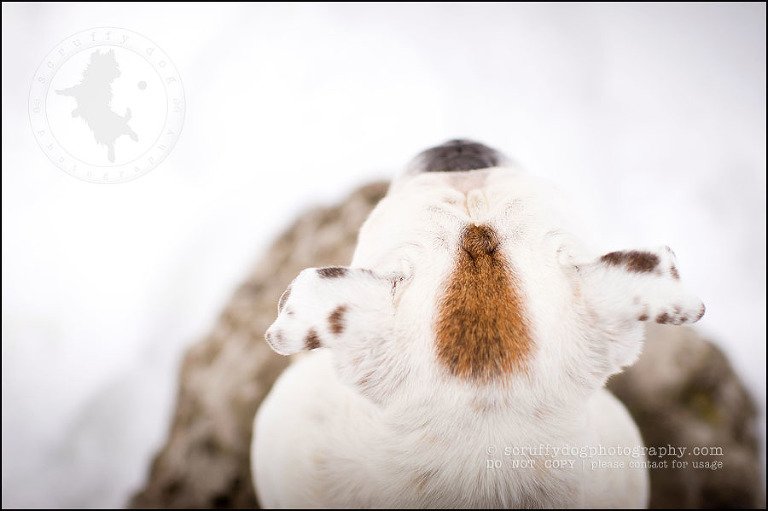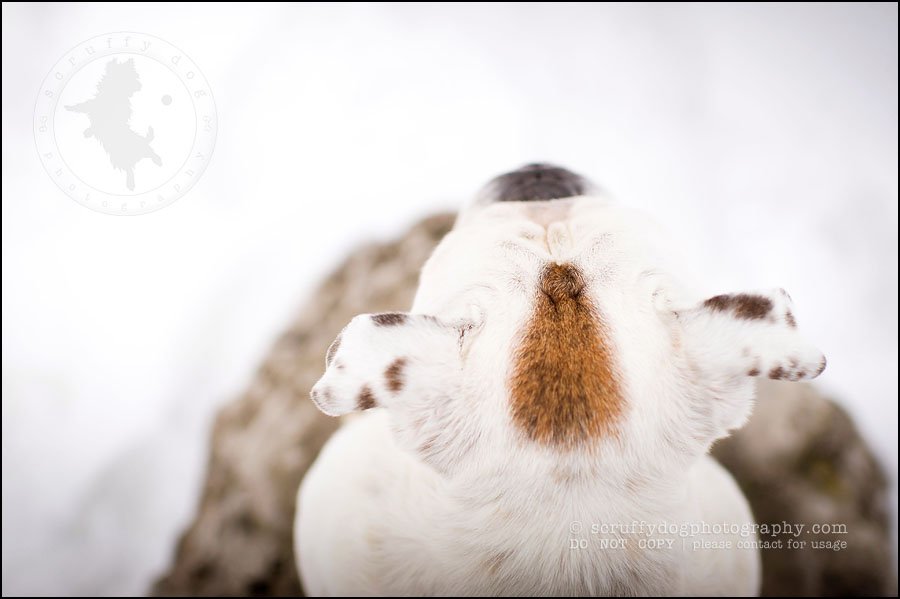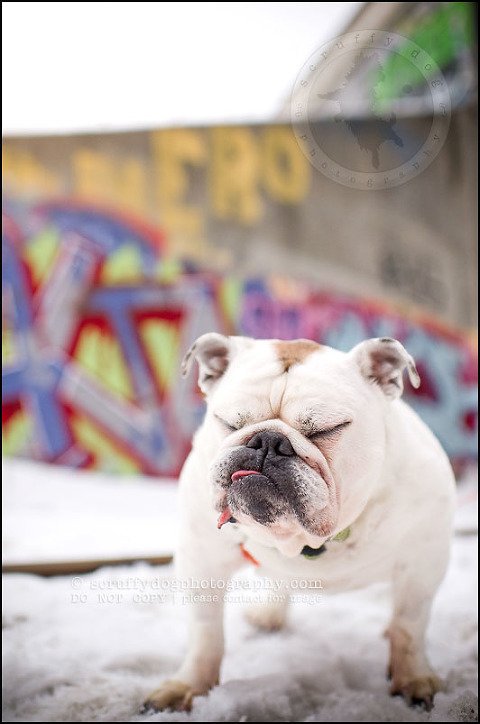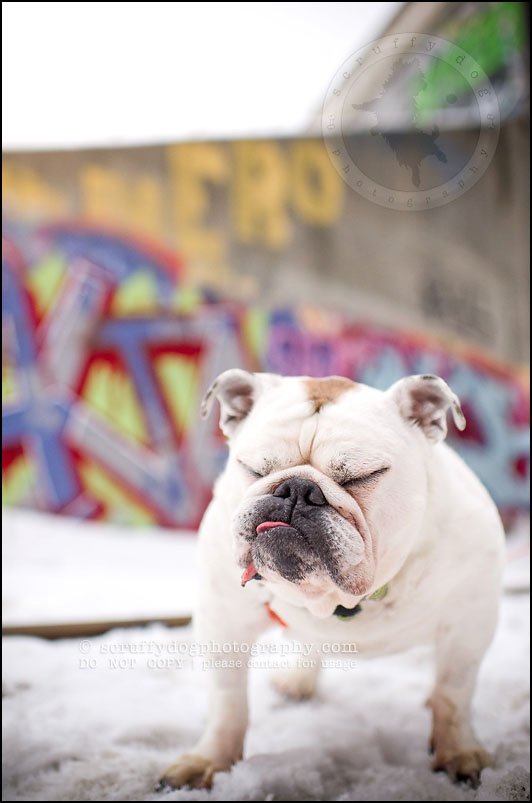 thank you, Renee, for allowing me the honor of capturing these photographic memories of Emma.  i can't describe the deep pleasure it was to meet her and you, to work with you both and witness the bond and love that bound and wove between you.  i know this girl who saw you through your veterinarian college days will forever be in your heart, and her incredible spirit will always surround you with every future dog you welcome into your life.